Best Gifts For Couples Who Travel
Get these discounts and deals on gifts for travelers!
The season for gifts is coming up! Here are some of the best gift ideas for the traveling couple in your life! Actually, a lot of these gifts work for that special solo traveler you know, too.
If you're looking for some of those sweet discounts — Black Friday deals, Cyber Monday deals, Whatever-The-Heck Wednesday deals — we've got you covered!
Shoot, no matter what time of year it is, these gifts will be pretty awesome for those wanderlusting folks in your life. Also, thanks to these affiliate links, you get Amazon's low price, and we get a little bonus to keep our blog goin'! You hero to traveling couples, you.
Some of these gift ideas may not be obvious! We discovered a lot of these from years of travel experience.
Travel-Based Gift Certificates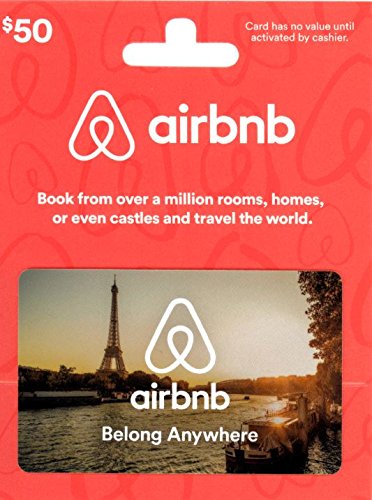 Did you know that Airbnb offers gift cards? How cool is that?!? Quite cool. By getting this card, you can be actively contributing to great adventures.
We love staying at Airbnbs while traveling! Not only do you get the opportunity to stay in some really charming places that feel more like home, but you also get to have a bit more of a local experience.
Tip: ask for stories about the particular place that your gift card went toward!
Is your gift last last minute? Are the recipients far away? Great news! You can send this gift by email.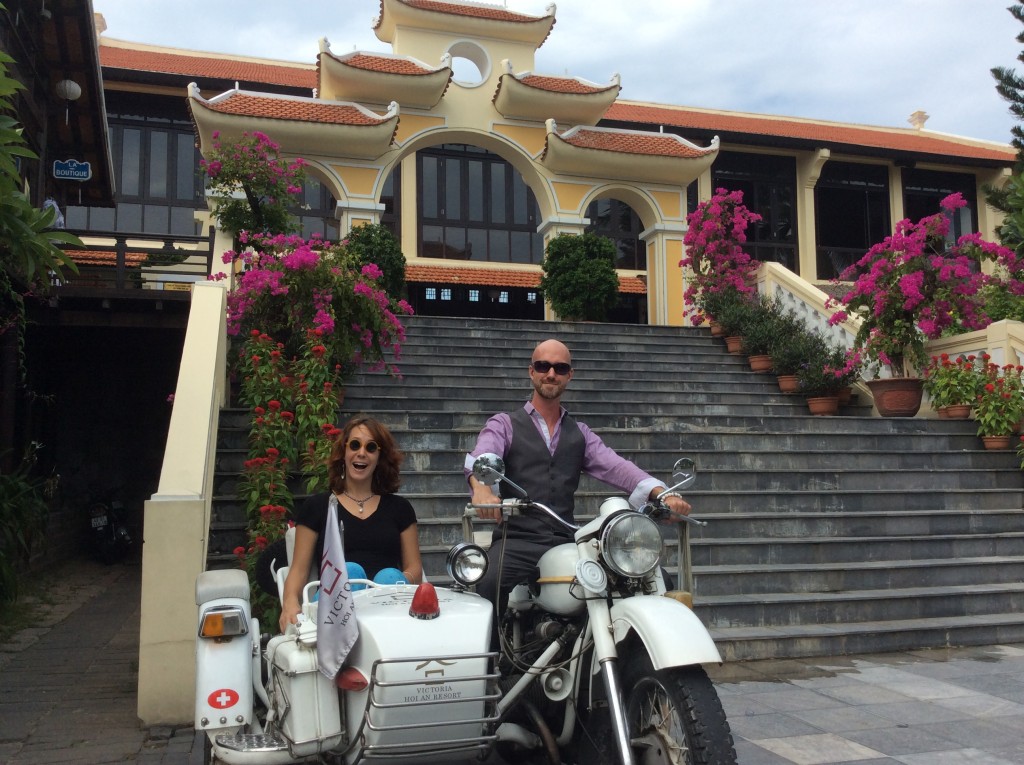 Note: I am not an actual Uber driver.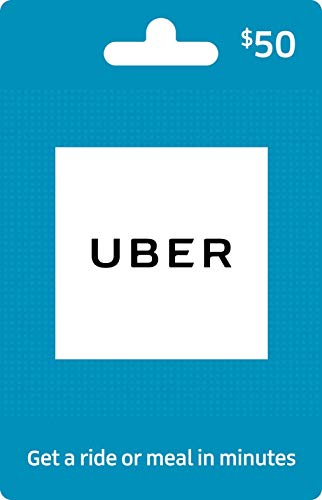 You can get gift cards for Uber, too — so that your dear ones will be sure to have a ride from point A to point B, wherever they may wander.
If your gift is last minute or the recipients are far away, you can send this by email, too.
Games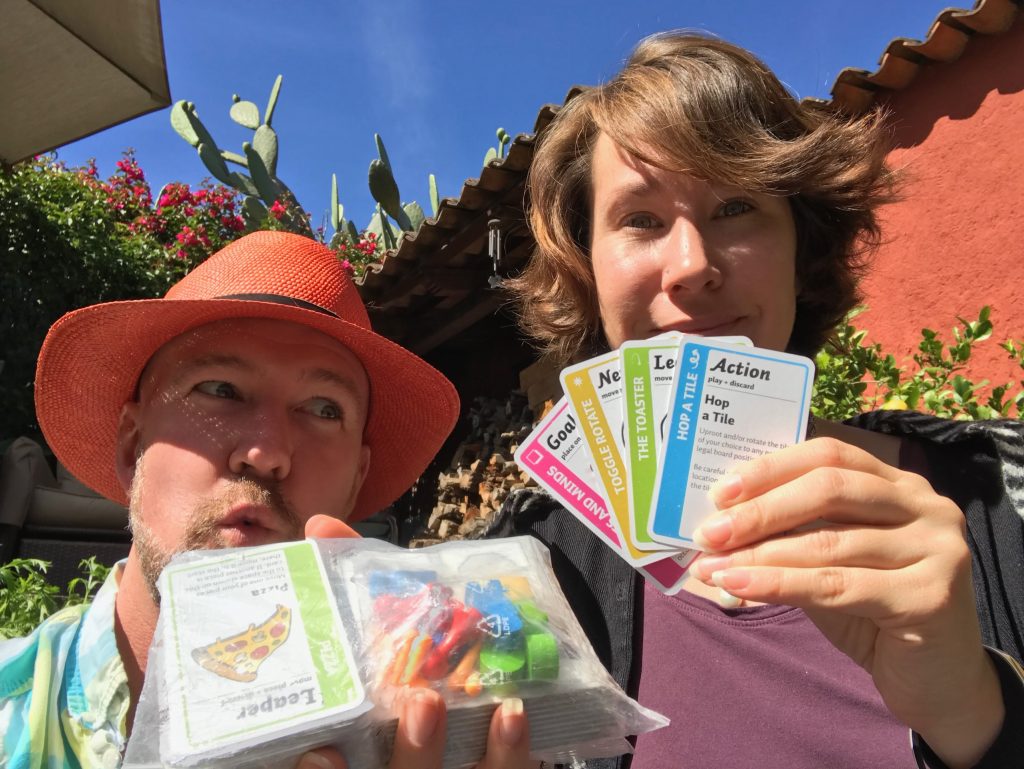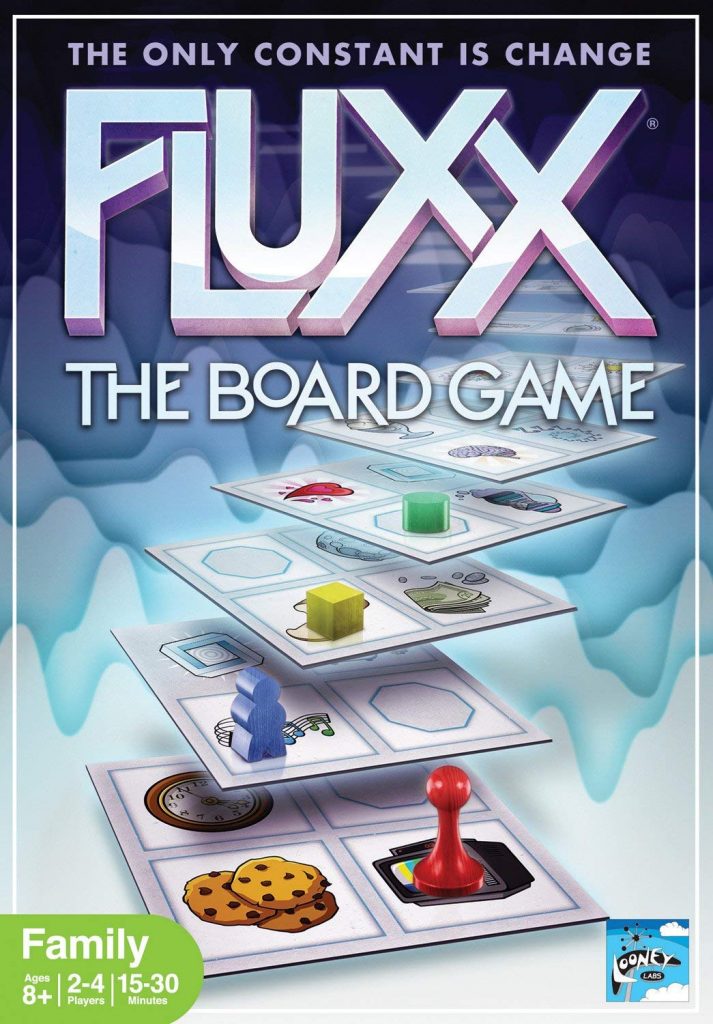 Great news! This game is highly-portable; just what travelers need. The "board" is broken up into a bunch of square tiles, which shift and turn as the game progresses. It's incredibly fun, even for two people. It remains surprising game after game, because what bit of skill you develop is confounded constantly with chaotic conundra. It's ever-shifting, maddening, and a total hoot!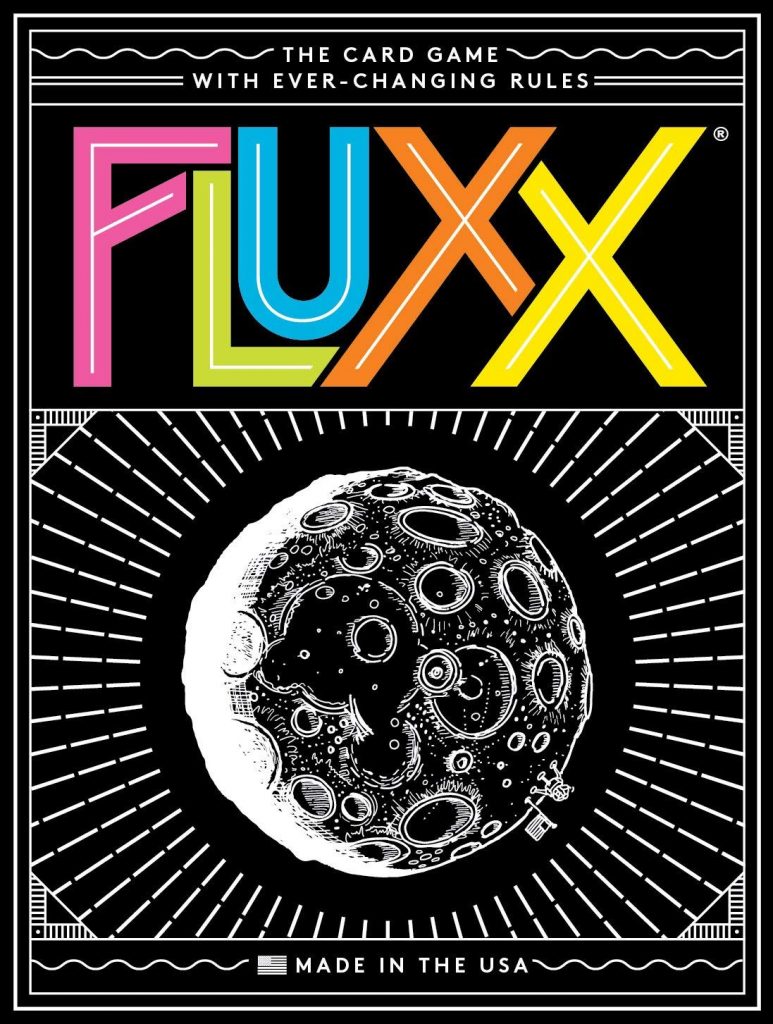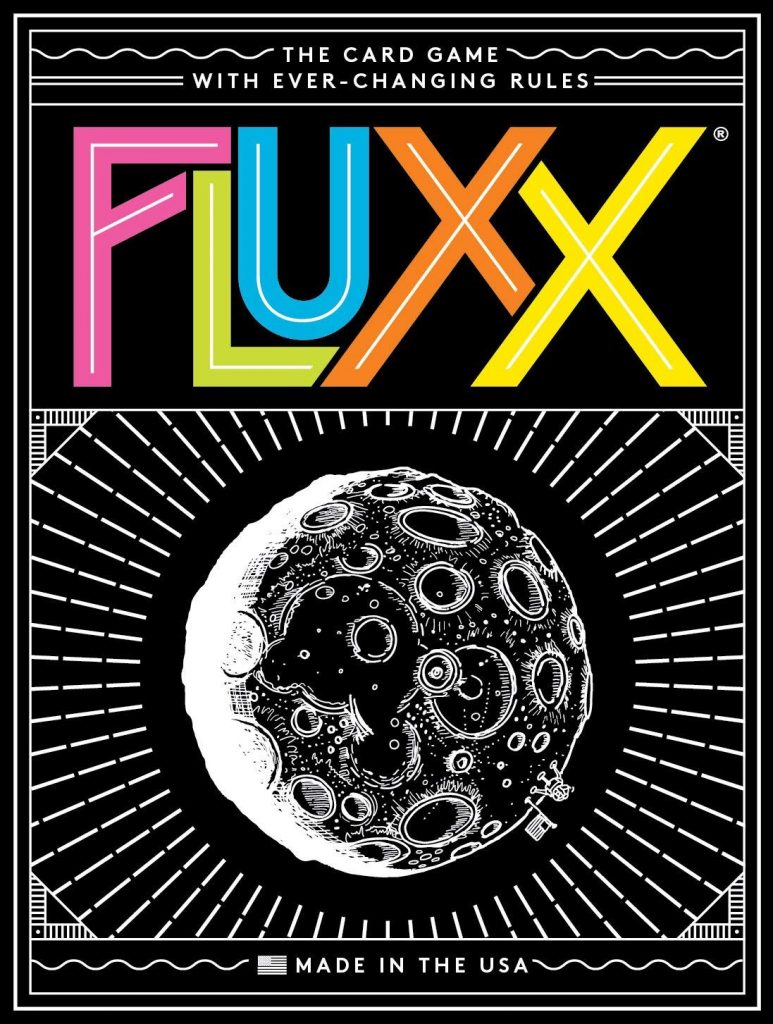 Okay, if you want to be even more compact, the card game version works well, too. It's still a blend of strategy and hilarious chaos.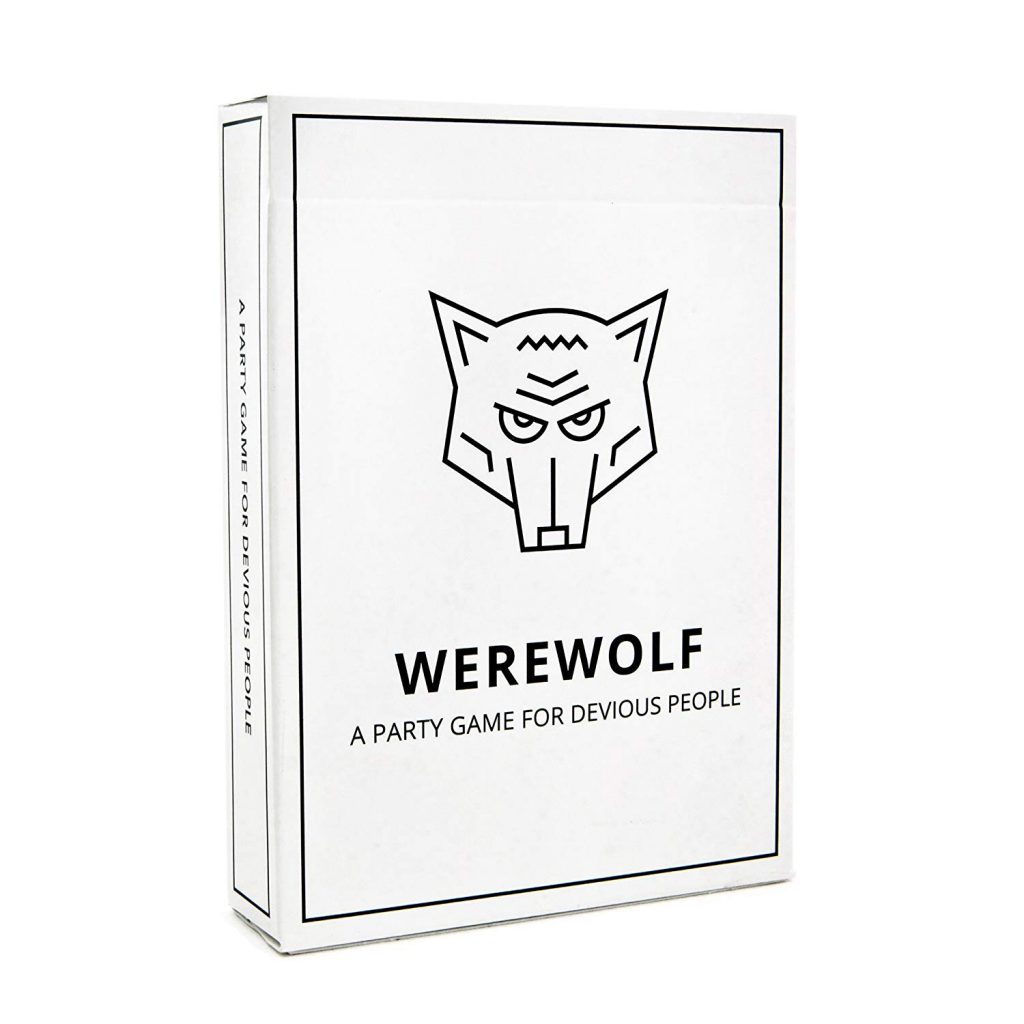 Werewolf: A Party Game for Devious People
This is for a social couple since you need a few people to make the game worthwhile. With that critical mass, this is one of those unforgettable party games that has everyone watching each other, sizing each other up. Quite a howl.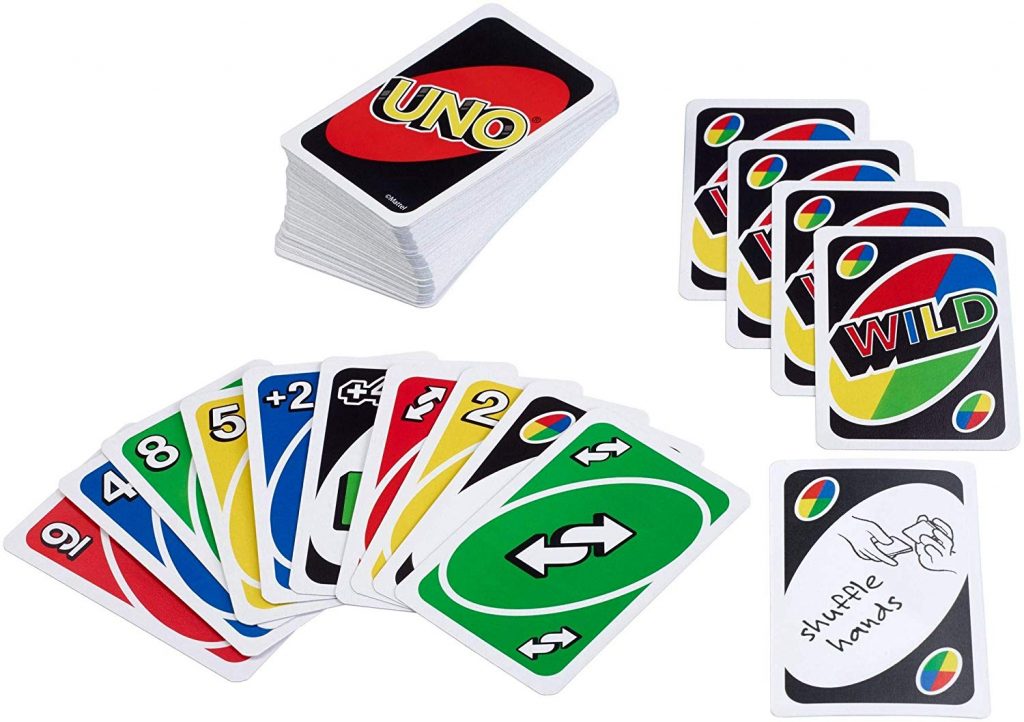 Do you expect a language barrier for your travelers, in their upcoming locations? This game is really easy to play across all kinds of language barriers. Consider getting more than one deck; I once played a game with 20+ people in Costa Rica using a few decks of UNO cards, and it was an experience of playful mayhem that turned strangers into friends really fast.
Games For Smartphones & Tablets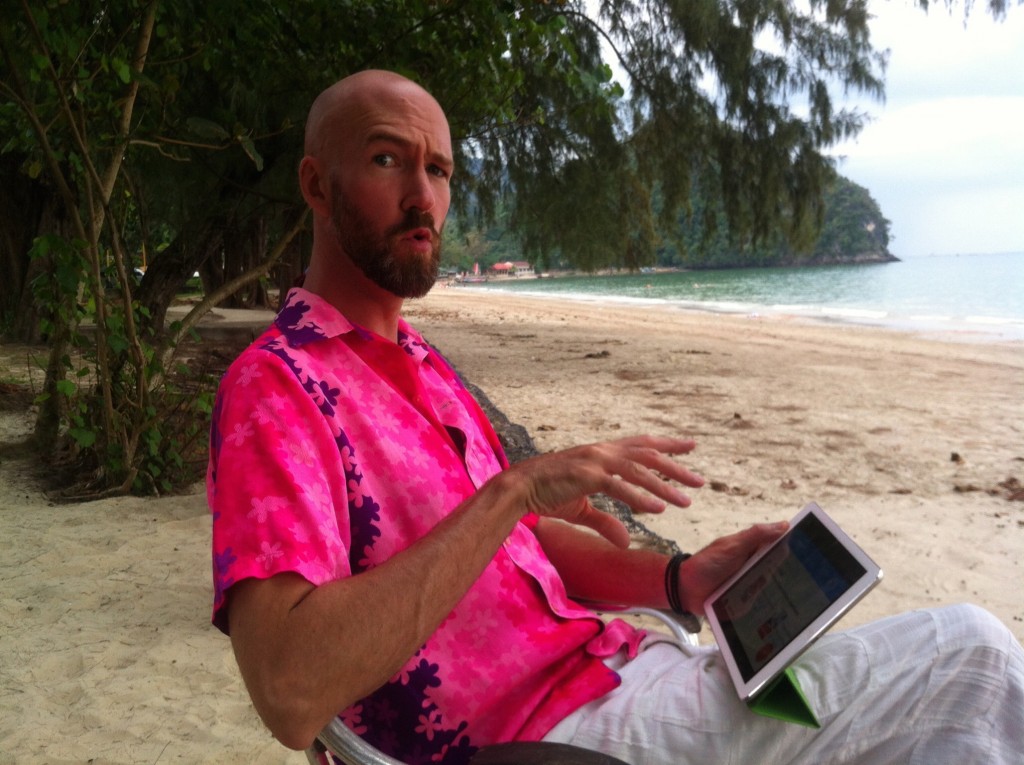 Wanna get fun games and keep it simple? Get a gift card, and point your traveling folks to some of these gems.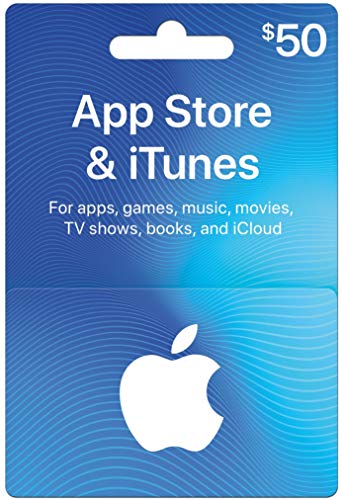 Apple App Store & iTunes Gift Card
If you are aiming to get some digital goodies for an Apple device like an iPad or an iPhone, this card for Apple App Store and iTunes should do the trick.
If you want to get digital goodies for an Android or Google device, the Google Play card is what to get.
There are a few games that we really enjoy on our iPads, and it's nice to enjoy them without carrying any extra gear.
We love these board games over a glass of wine in the garden, or wherever:
Carcassonne — So simple to learn, and it gets more and more interesting as you get more familiar. The best part is that it's hard to tell who will come out on top until the very end.
Small World 2 — Wacky and clever, with lots of fun variations each time.
Spaceteam — Great for making new friends! A bunch of folks can play at once by joining with their own smartphones. It's hard to explain, but it involves a lot of excited commotion and eager shouts about who should flip which switch or who should calibrate which thermo-vortex before the spaceship crashes.
Armello — Cute animals get serious. In this gorgeous tableau, players vie to conquer the kingdom. Since there are different ways to win, it makes for really creative twists and turns.
Splendor — Nice and simple in essence, which can make for a wonderful tone as you chit-chat and enjoy the evening.
Pandemic — Teamwork is the name of the game in this one, and you work together to save the world. Ashley hasn't given this a chance, but I love playing it with my family.
We are intrigued by these "playable stories", and it's a nice way to cuddle up together beyond the typical Netflix night:
Broken Age — Gorgeous, hand-crafted characters with a lot of personality. Intriguing story!
Life is Strange — Looking forward to a mind-bending story with some incredible voice actors.
Gorogoa — Visually mesmerizing, with puzzles that involve some pondering and poking around.
Gizmos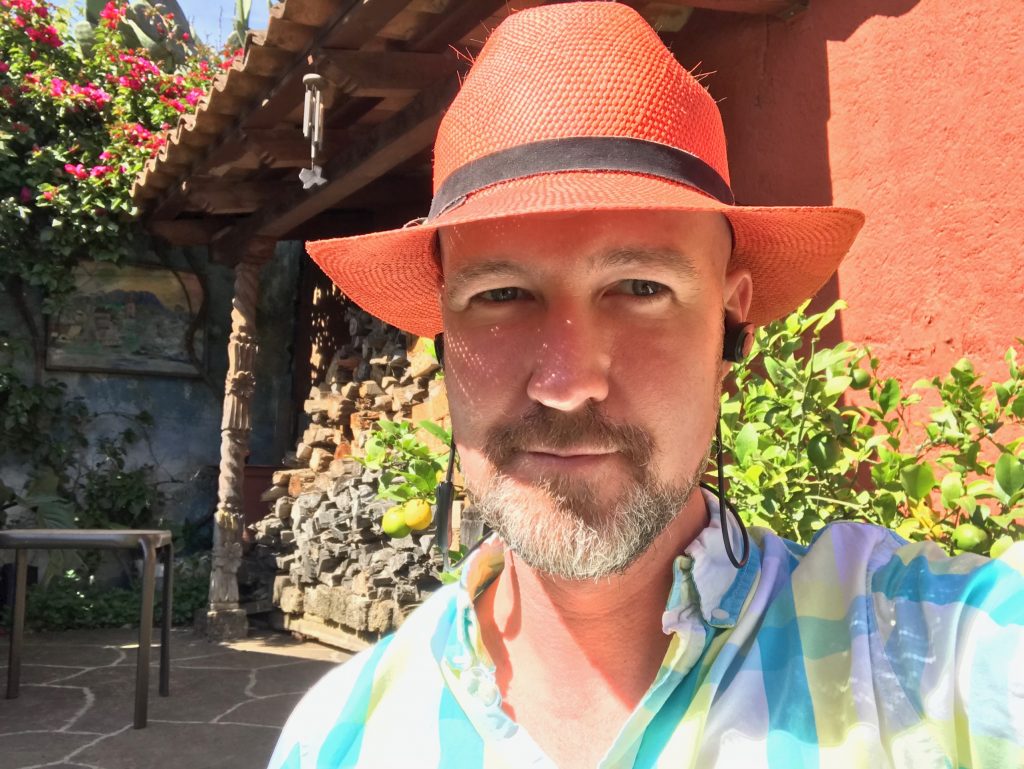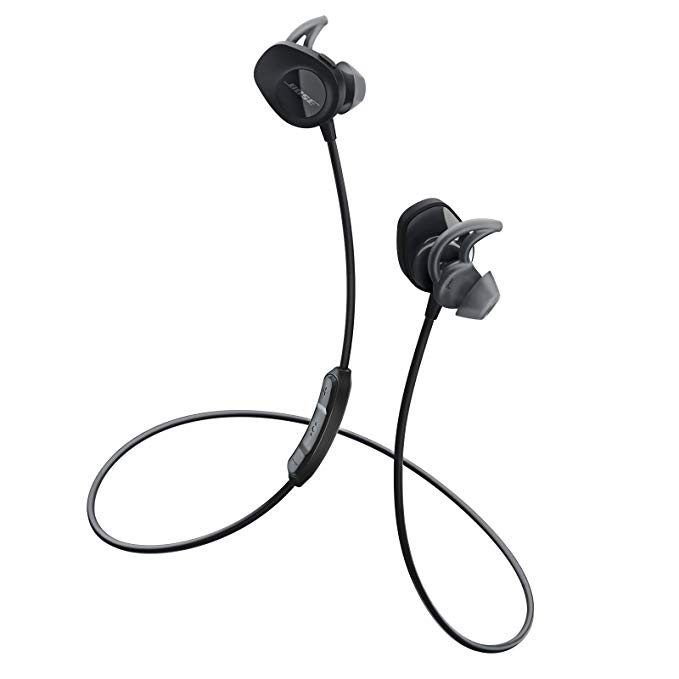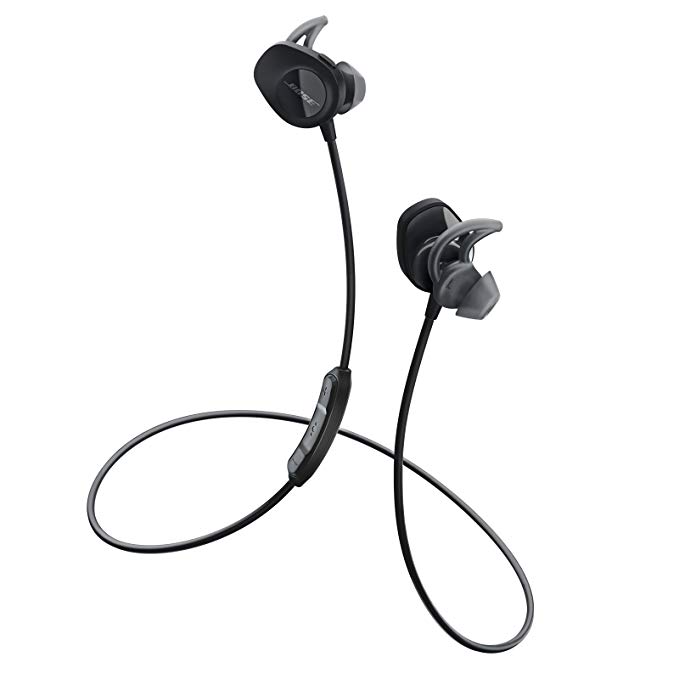 I practically live in these. I use them daily, for sure. Once you experience the freedom of wireless headphones, it becomes a complete game changer. It was a bit of a leap of faith to get headphones like this, but now they are a mainstay in my life.
For travelers, wireless headphones like these make life so much easier.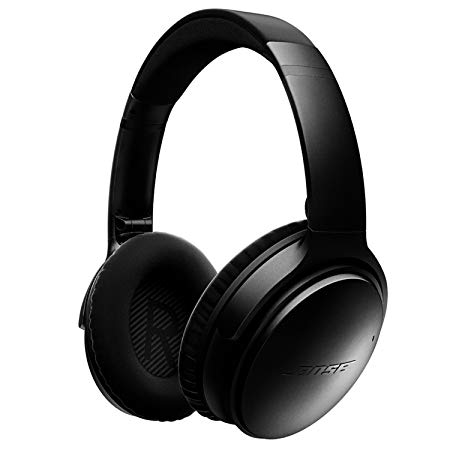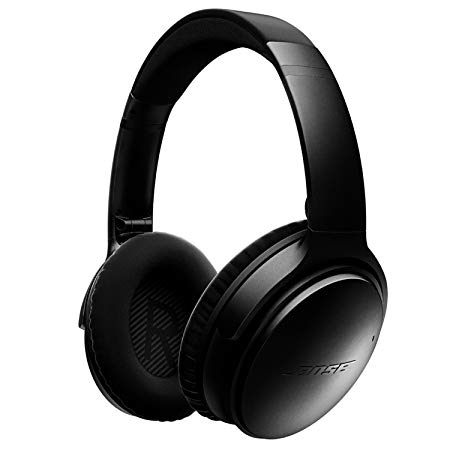 If your traveler does work on video editing, or audio, these are essential. Some cities and locations can be noisy! Noise-canceling headphones are a great gift for the traveler in your life, so they can stay focused and productive.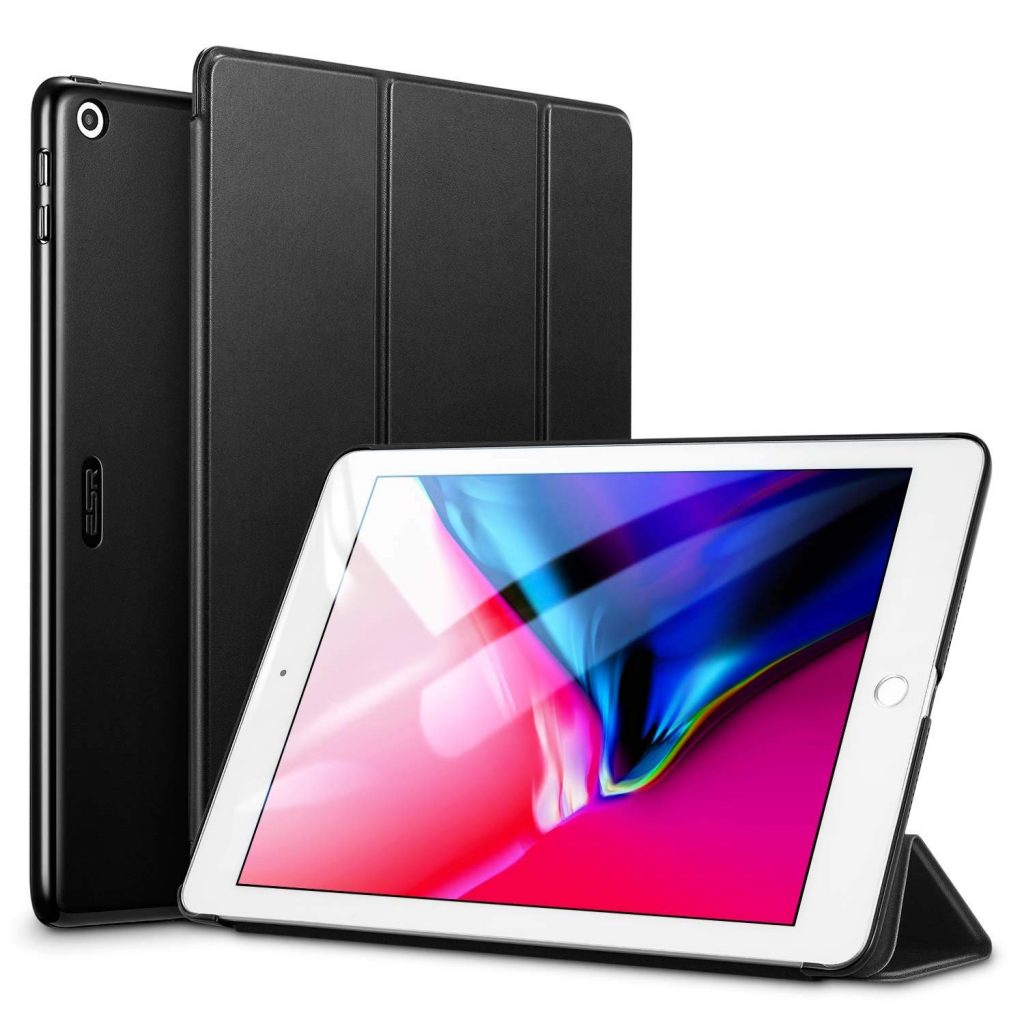 This is a great iPad case that protects, and doesn't fall apart. By contrast, the official Apple cover has fallen apart for me, over and over — I've gone through three or four of those. This one doesn't take much more space, yet it feels much more sturdy. It has remained intact for many months.
A great iPad case for travel!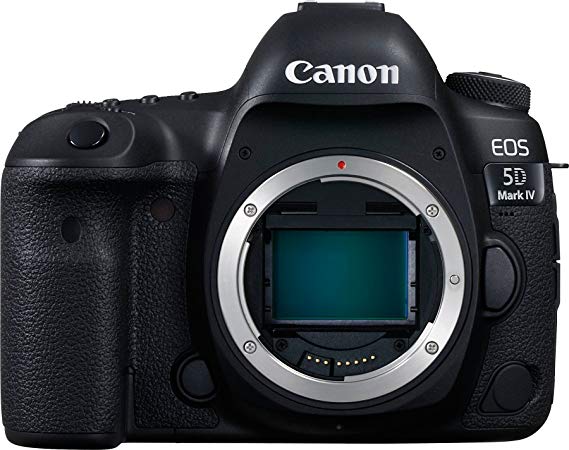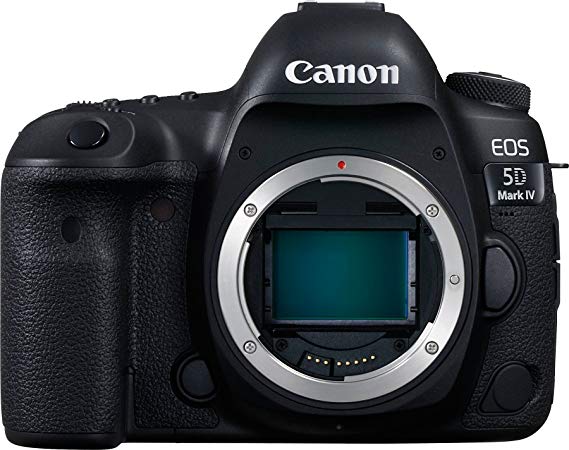 This is a popular camera among digital nomads like us. It's especially awesome if your travelers are already using the Canon family of lenses. This offers great image quality and battery life, and is quite adaptable.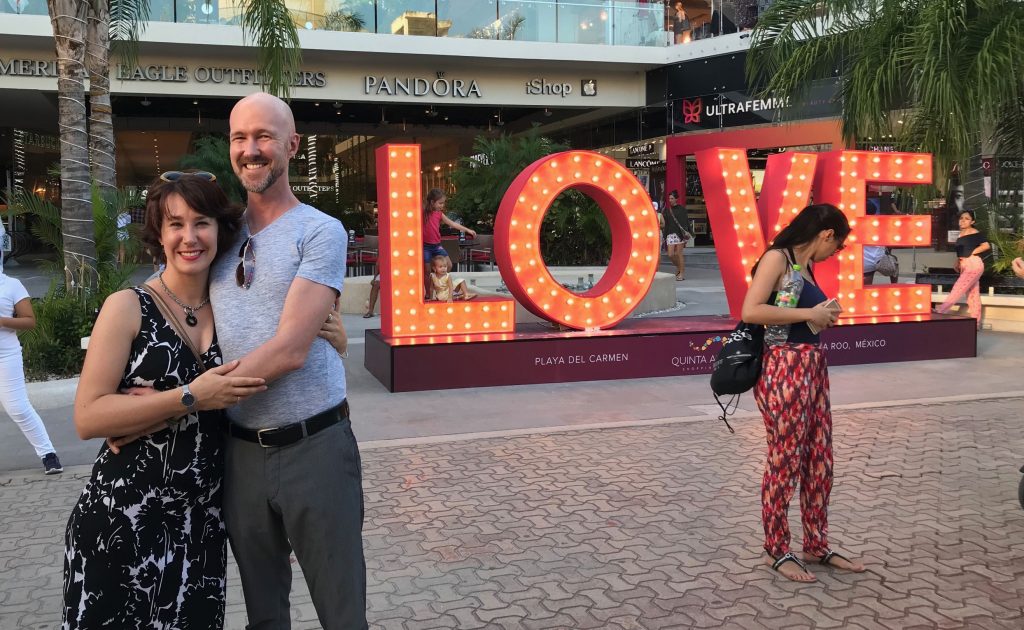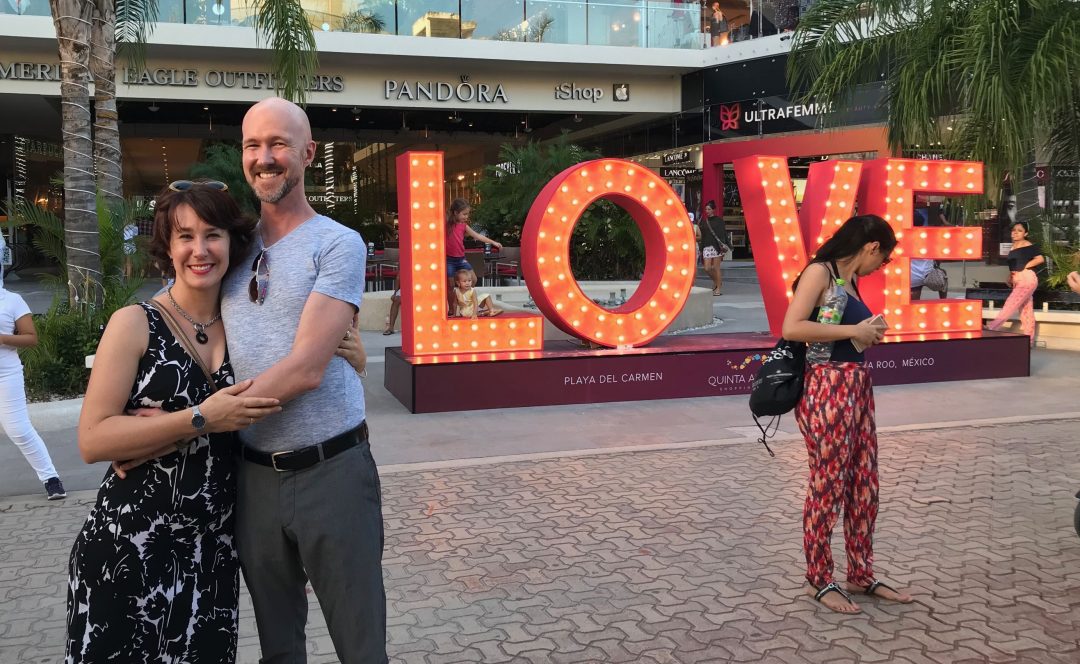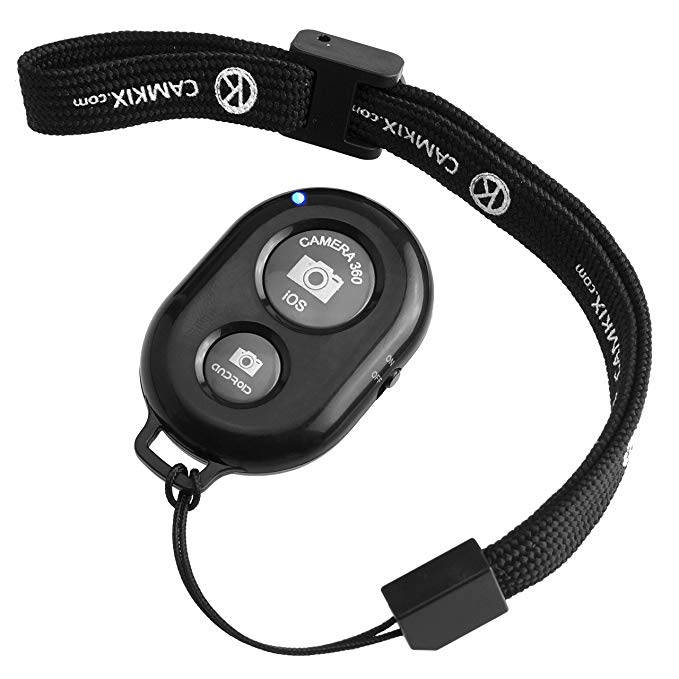 Wireless Bluetooth Camera Shutter
This simple device is extremely useful, especially if your traveler is any kind of photography. With a simple mechanism, you can hit a button on the remote control, and figure a photo on any kind of smartphone. Normally, you would need to start a timer, get into position, try and get everyone smiling at once, and then run back to your camera to see the results. This is so much easier!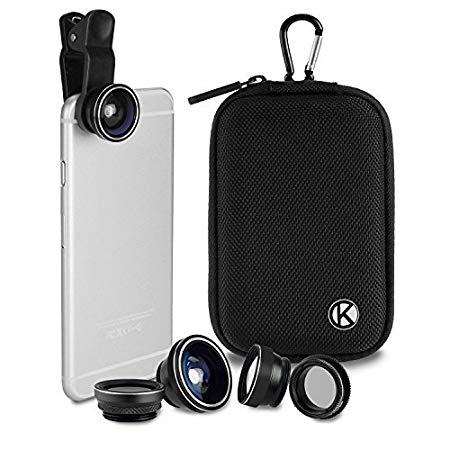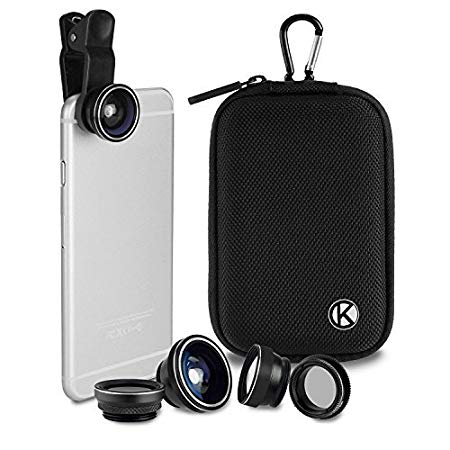 Smartphones have become a source of incredible photos, so it makes sense to beef up your photography game by using some cool lens effects. These little lenses easily snap onto most smartphones and tablets. They can even be used on your laptop to make video calls more interesting!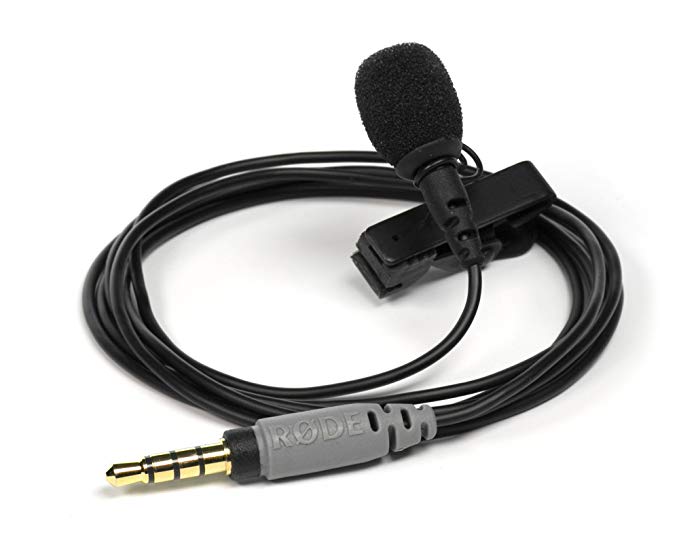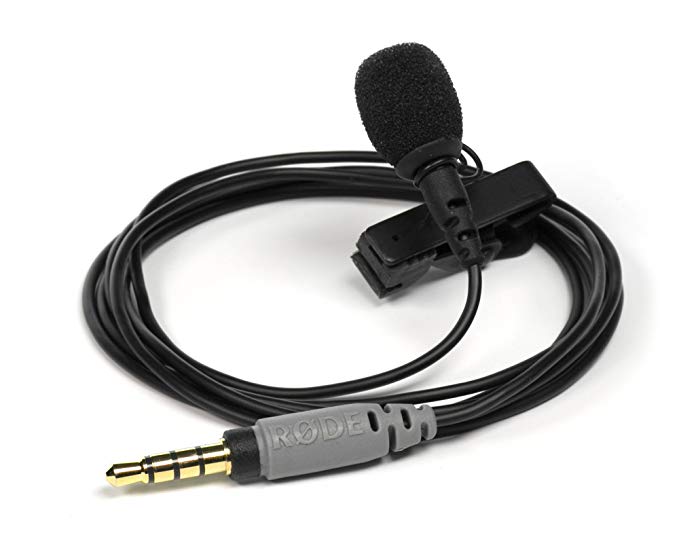 This handy lapel mic makes it extremely easy to record audio on the go. They just plug one end in their smartphone, clip the mic end on their shirt, and start recording! If your traveler folks are recording video, this does the trick.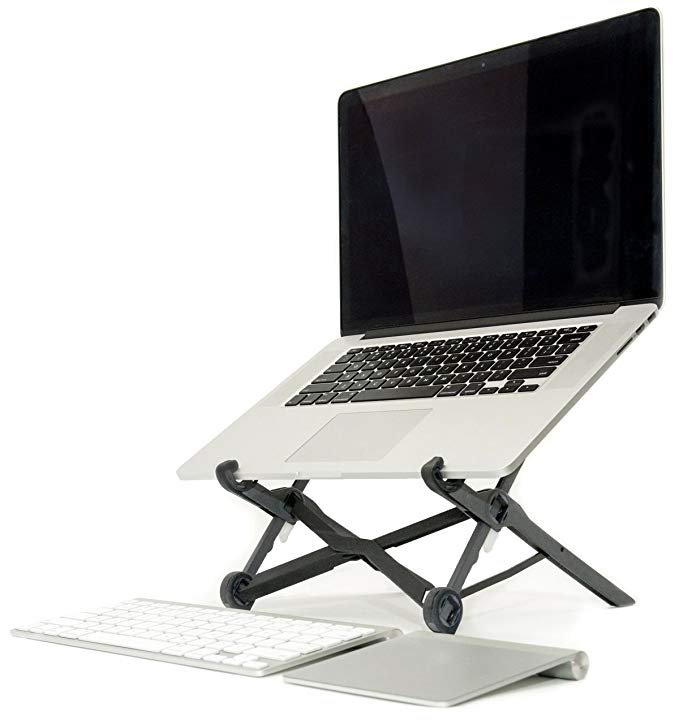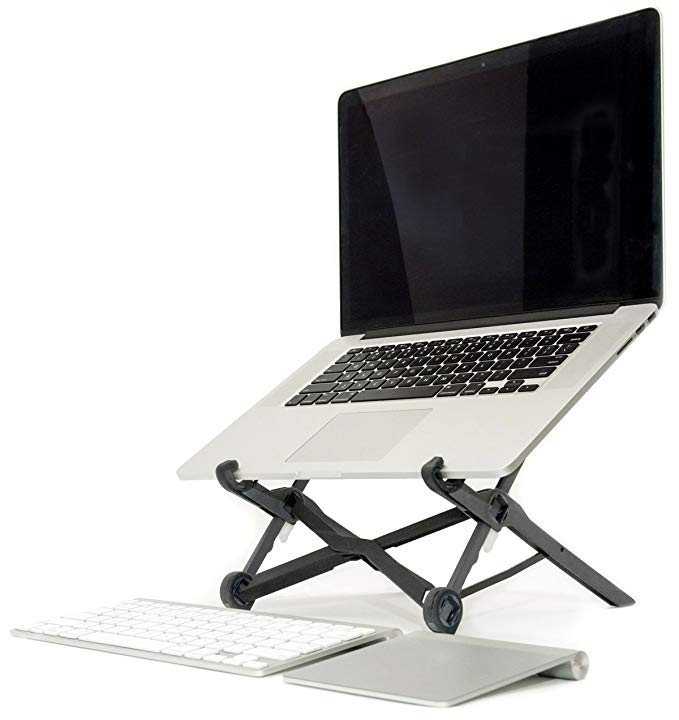 We backed their Kickstarter, and we are proud at how they have grown! This laptop stand packs down to a very small size, and is excellent for travel. When it is set up, it is incredibly sturdy, and encourages excellent posture. It just feels so much better. This stand is often used with a Wireless Keyboard, but I've grown fond of using this stand without an extra keyboard — lifting my arms up seems to improve my posture even more.
Bags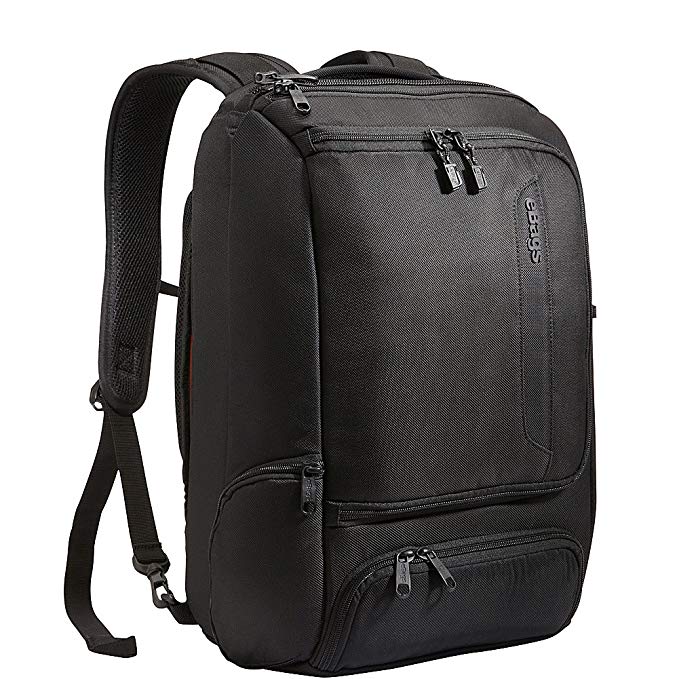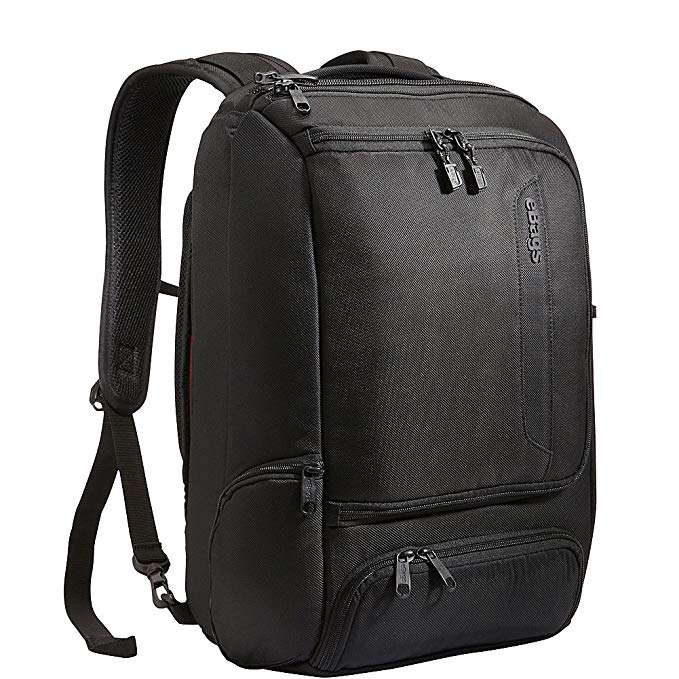 eBags Professional Slim Laptop Backpack
This is a great backpack that the cool kids are into now. I'm getting one for my sister, and I may get one for myself too. eBags has been pretty solid for me in the past, so this is a gem.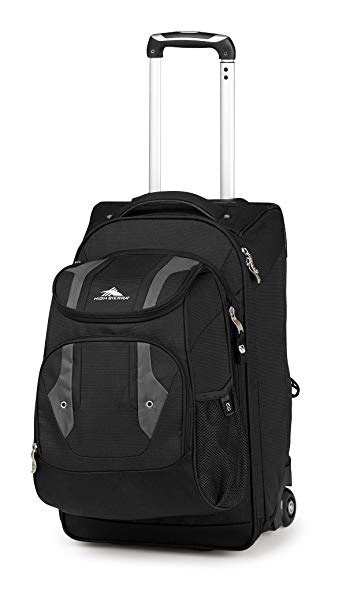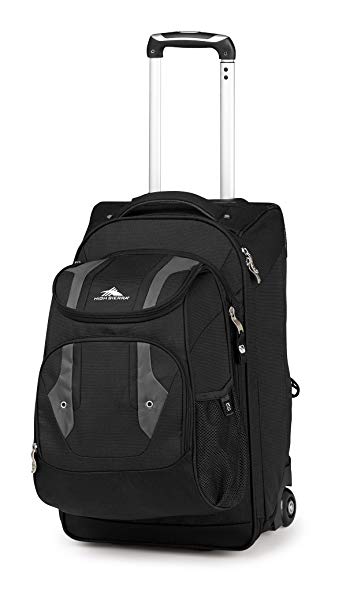 In a life of travel and adventure, bags matter.
I've tried out a pretty wide variety of luggage; all kinds of stuff. I've come back to this High Sierra Adventure bag, repeatedly. I think I'm on my third. I've gotten one for my sister, too.
The main appeal of this bag is that it's super adaptable. It separates into two parts: one versatile backpack, and one carry-on suitcase (which can transform into an additional backpack).
With this thing, life is easy-breezy. I'm able to slide the smaller backpack onto the extended handle, so I can roll the whole deal around without carrying anything on my back. I can quickly open things up while gliding through airport security. On a basic flight, the big carry-on goes up in storage, and my gizmos and gear stay in the backpack under my seat.
I love this bag.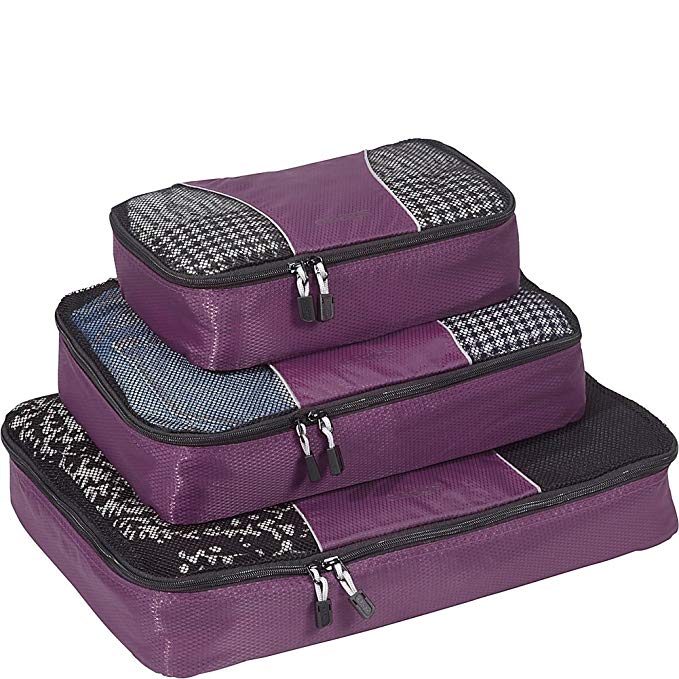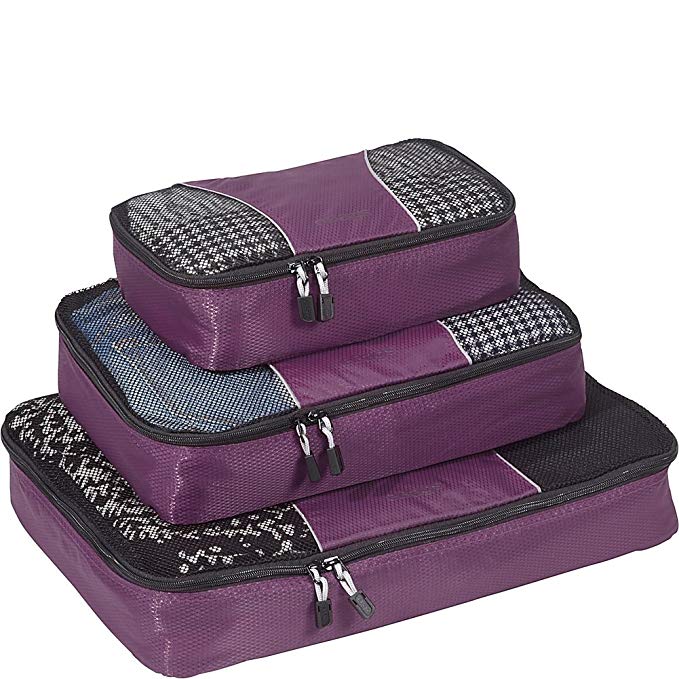 This is one of those gifts that your traveler may not know they want, yet. But they will thank you.
I never considered getting these, and then my lil' sister got some for me for Xmas. I gave them a try — mostly to be polite — and oh my gosh, are they a game-changer.
Organizing your bag is amazing. I freakin' love packing cubes.
Stocking Stuffers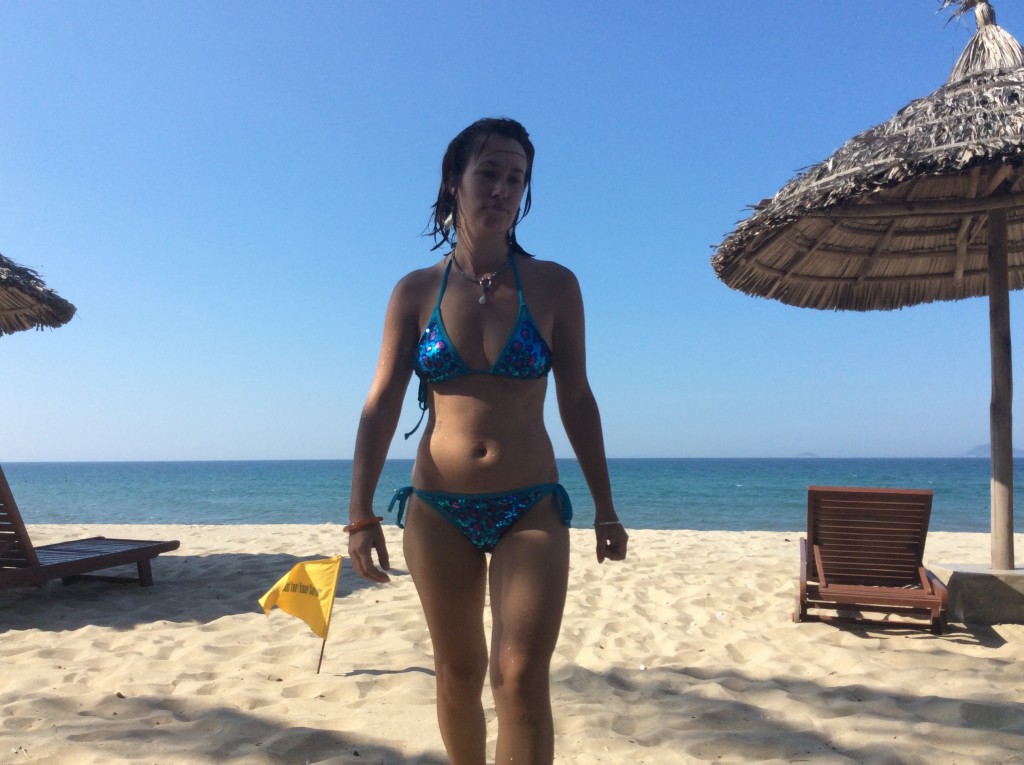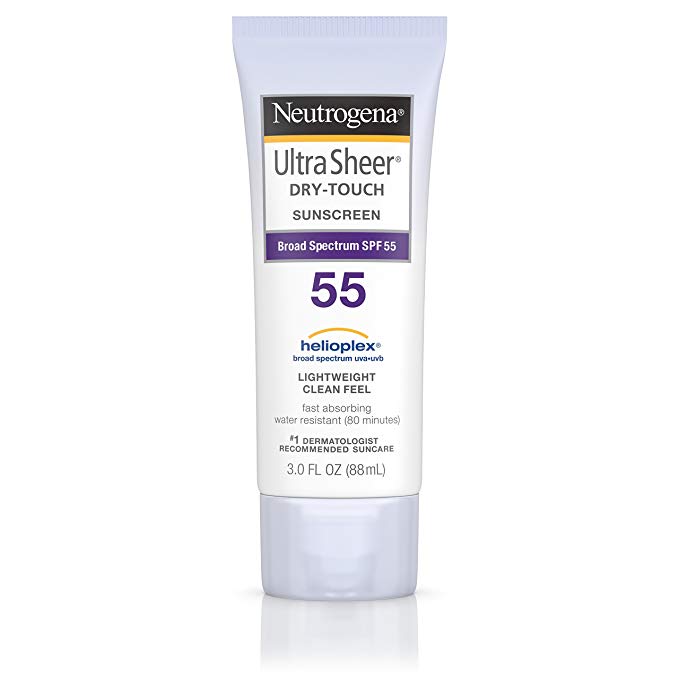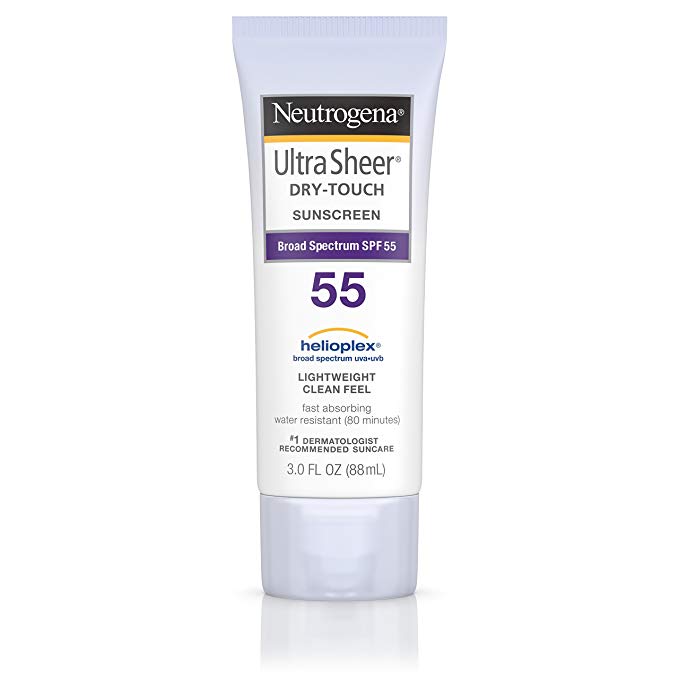 For your beloved travelers, safety and protection are important. Sunscreen is so often overlooked, but a cornerstone of youthfulness and longevity!
Keep 'em photogenic and smilin' with this great dry-touch stuff. Trust me on the sunscreen.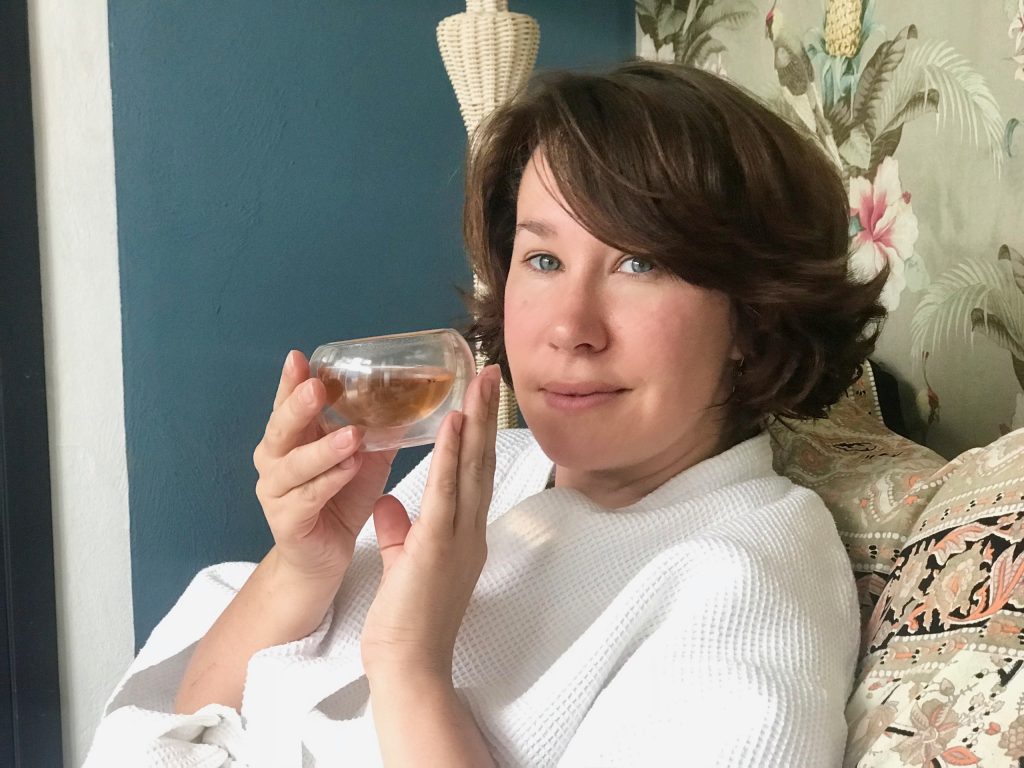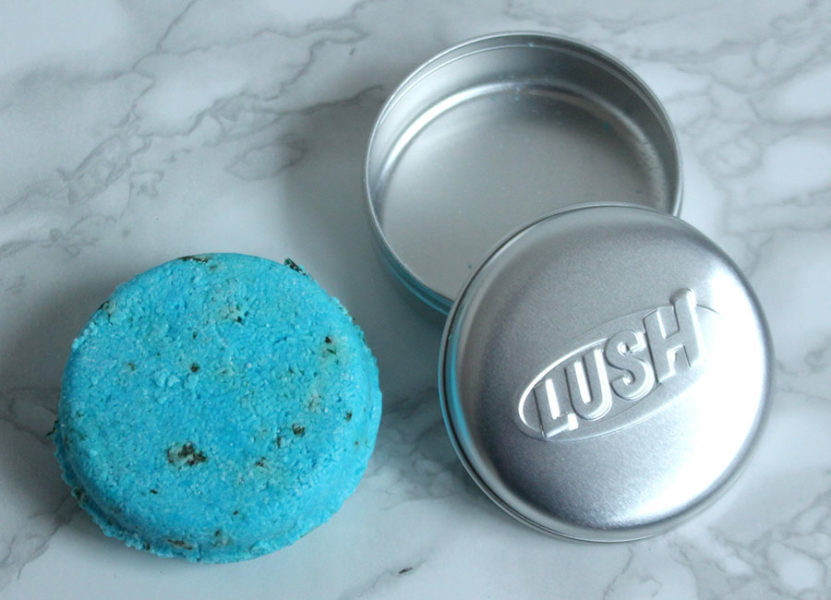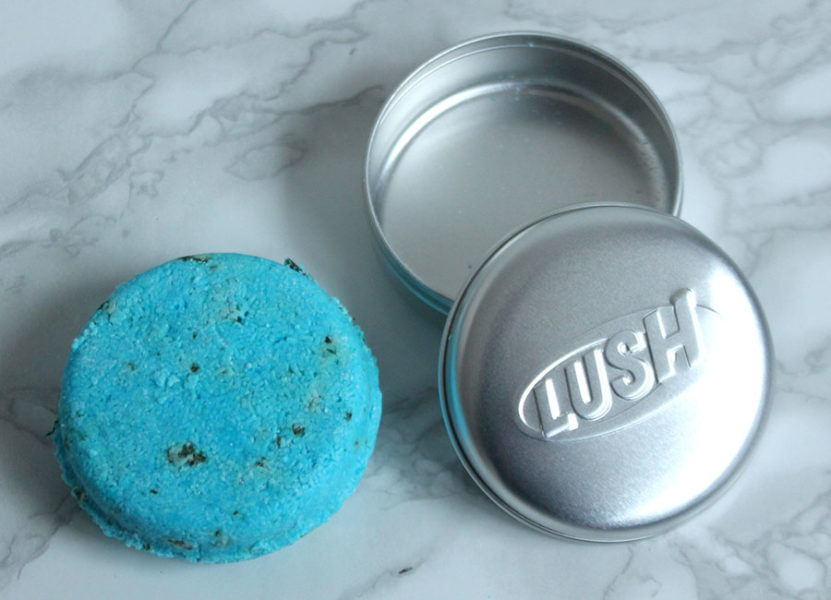 Ashley is all about this stuff.
These shampoo bars use fresh, natural ingredients. If you consider your typical factory-made shampoo, it may have some pretty weird stuff in there. The shampoo and conditioner bars are solid so you don't need to worry about flying with more liquids… some airlines can give travelers quick the headache about this! Also, you're cutting down on the amount of plastic waste — go Mother Nature!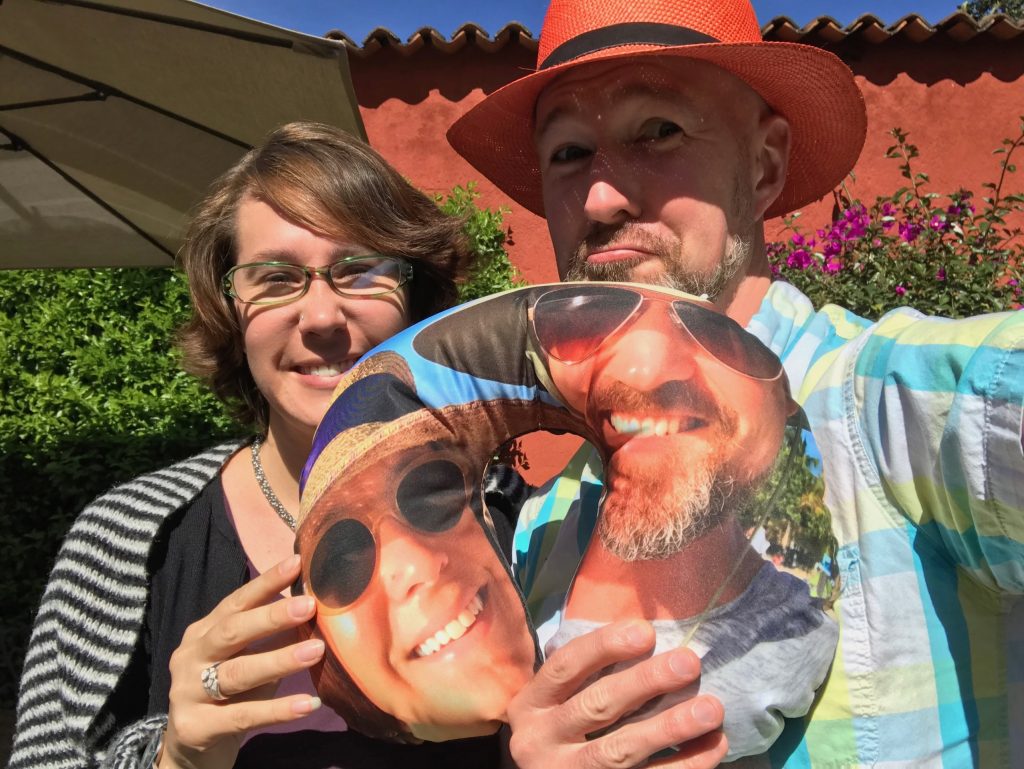 Hehe. This is one of the funniest presents I've received.
Ashley found this company that will print your photo on their travel products. I was surprised with this over-the-top selfie of our huge smilin' faces as the image on my neck pillow. It cracks me up, over and over.
Mercifully, the image on the back is a neutral pool scene. Will you have the same compassion, in the neck pillow that you design?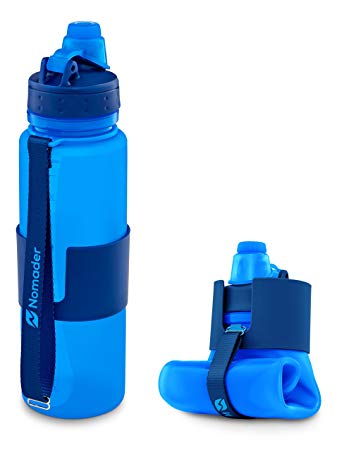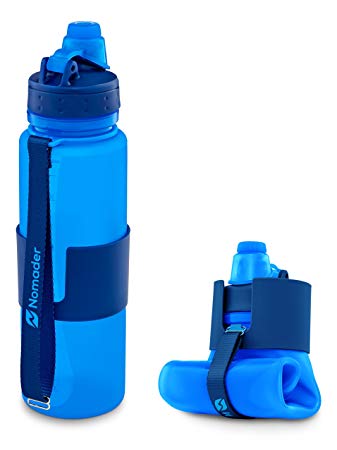 We find that we use these water bottles all the time. We remember to drink lots of water throughout the day. Working on laptops, we like having spill-proof containers. And we bring them to the gym, beach, and adventuresome outings.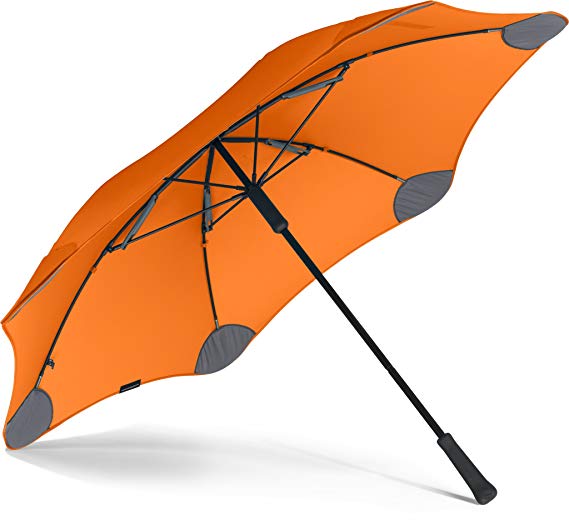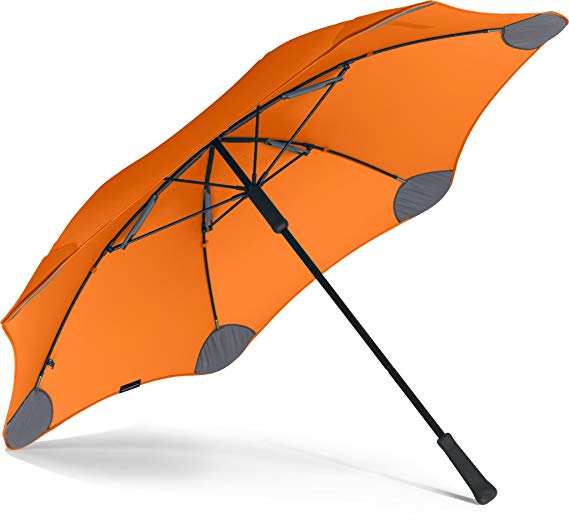 This is another item that's pretty popular with the digital nomad crowd. For certain travel, it can be nice to have an umbrella that's really study, while packing nice and small.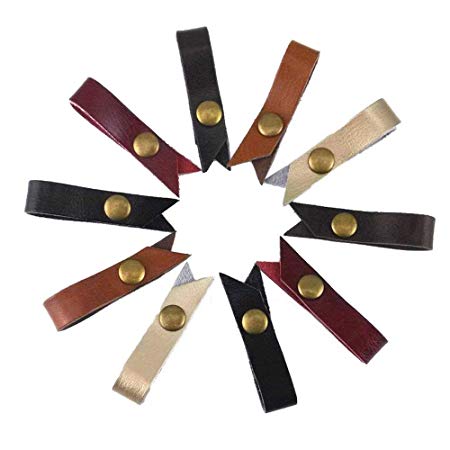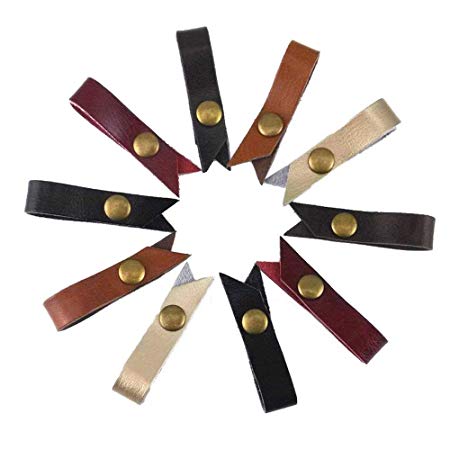 This is another one of those things that I never knew I wanted.
Once I tried using some of these, my life was never the same again. What a game-changer.
Now, my many wires and cables are manged into tight, compact organization. A great travel gift, especially for someone with gizmos.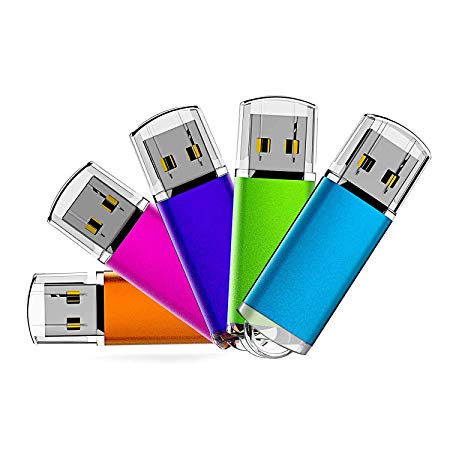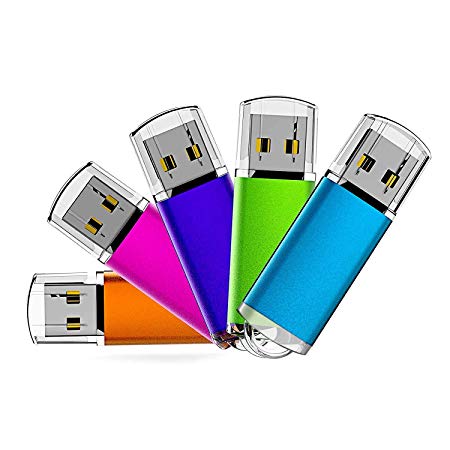 These are always handy to have on hand. These thumb drives are a great balance of decent price, sturdy design, and style. Since they're all different colors, it's easy to remember which is which.
Bravo on the great gifting!
Congrats on getting some cool stuff for the travelers in your life! You're awesome.
The best gift of all is closeness with loved ones, so reach out by voice or video to connect — or give them a great big hug if you get to see them in person.
Enjoy this post? Pin it for later!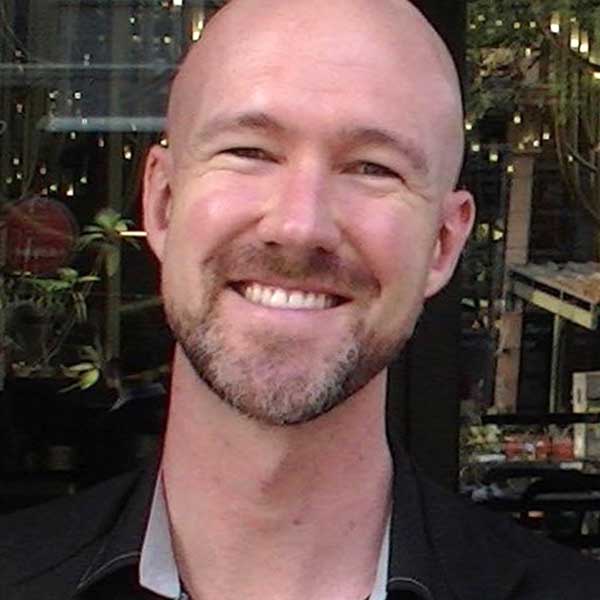 Curtiss is a lover of delicious atmosphere, experiments in location independence (and digital nomadism), and that magical place where wifi and paradise overlap.