Delightful Remote Workspaces Around Mexico
We take great pleasure in getting to work in beautiful places. We enjoy it so much that I often snap a quick shot to reflect on later, with a smile. Here are some of those candid snaps of workspaces over the years, from various places around Mexico.
If you're keen-eyed, you'll notice a corner of a laptop or other device peeking out from the edge of many of these photos. How many can you find?
---
Puerto Vallarta
Visiting family down in Purto Vallarta years ago, I had the pleasure of soaking in those delicious sunsets of Mexico's western coast. This was in the days before Blissy Life!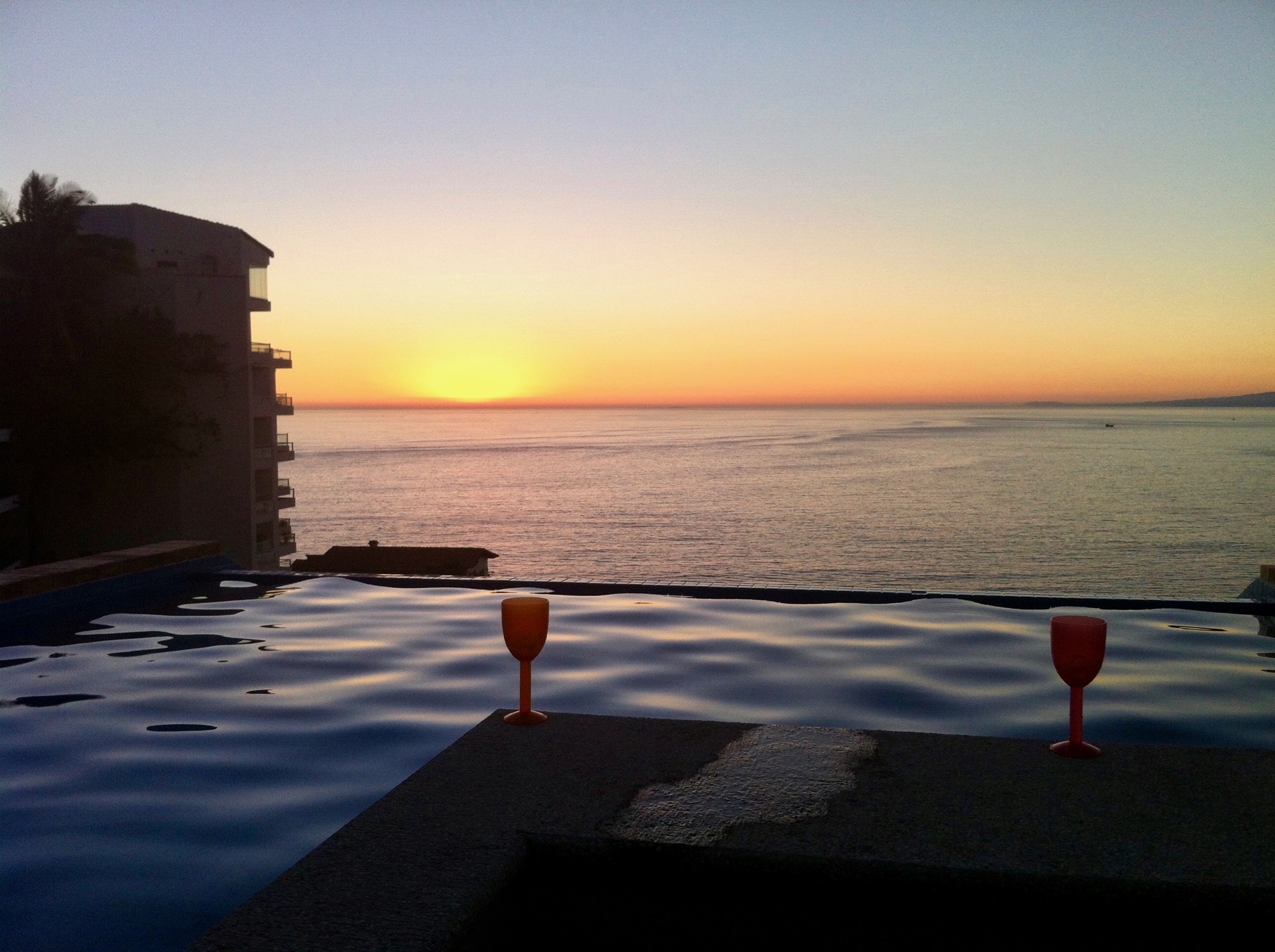 We sipped on sun downers by the infinity pool, watching the sunset.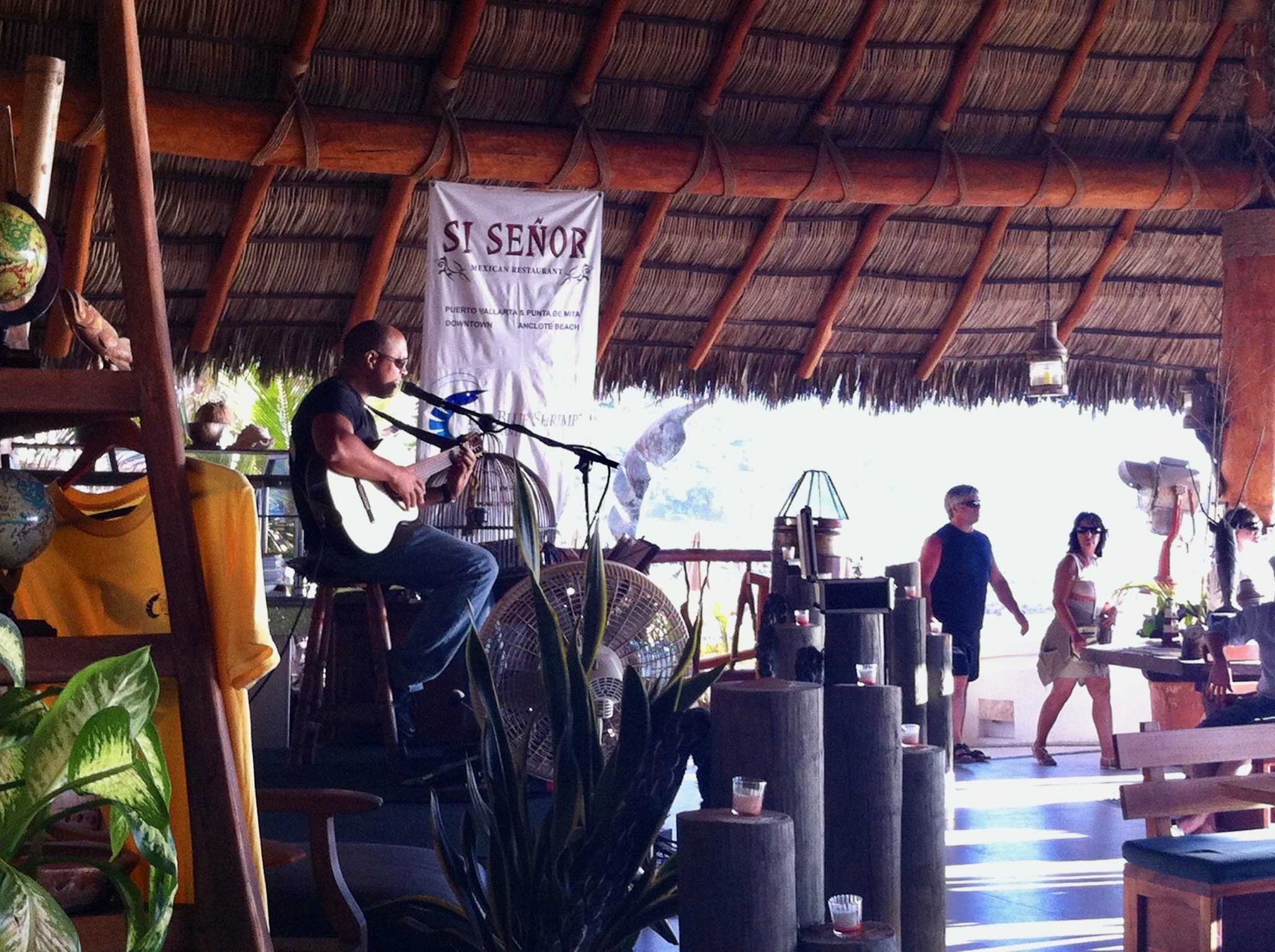 A nearby open-air restaurant had some great live music next to my work table.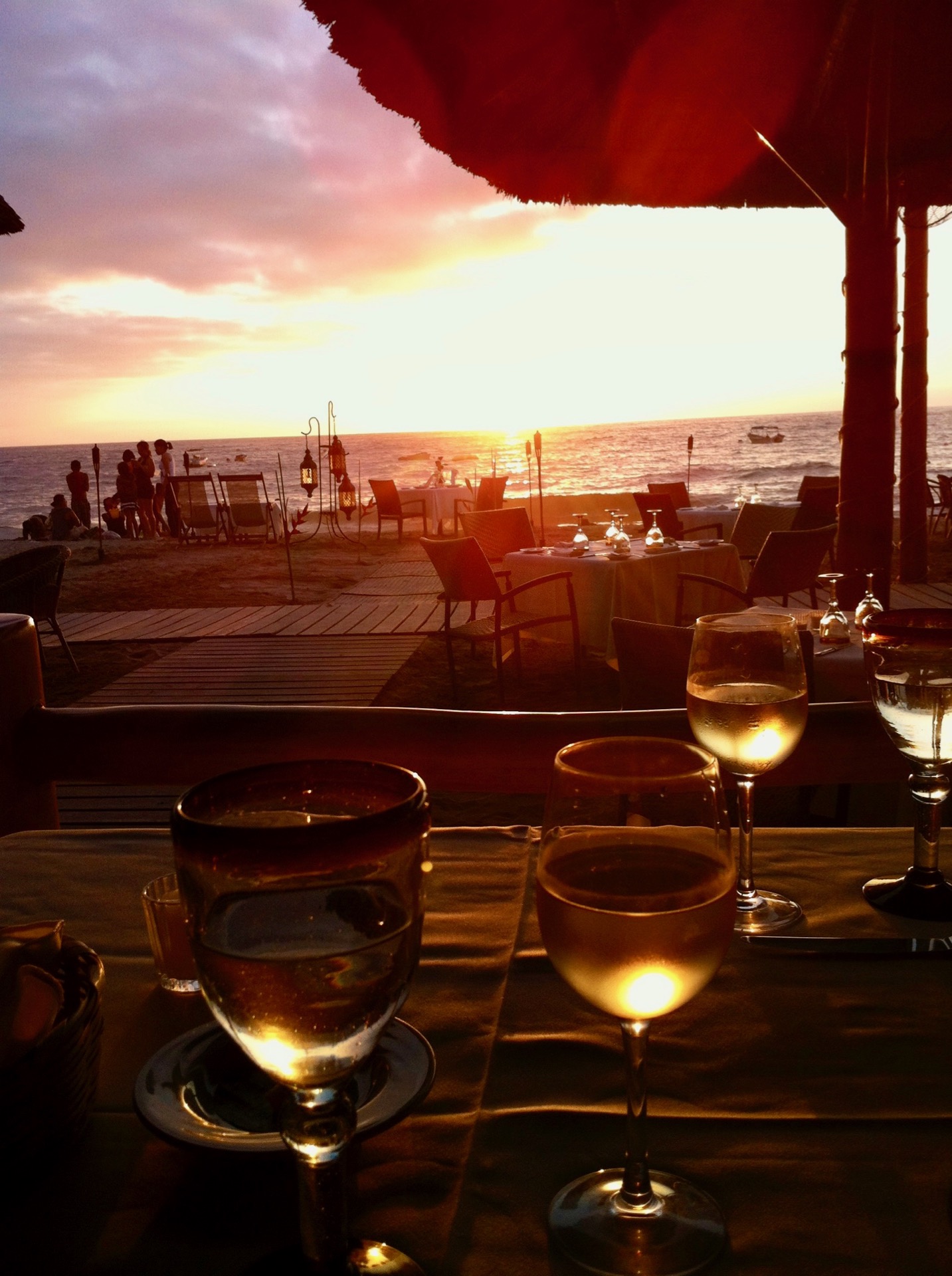 The sunset added a dramatic flourish to the end of my workday.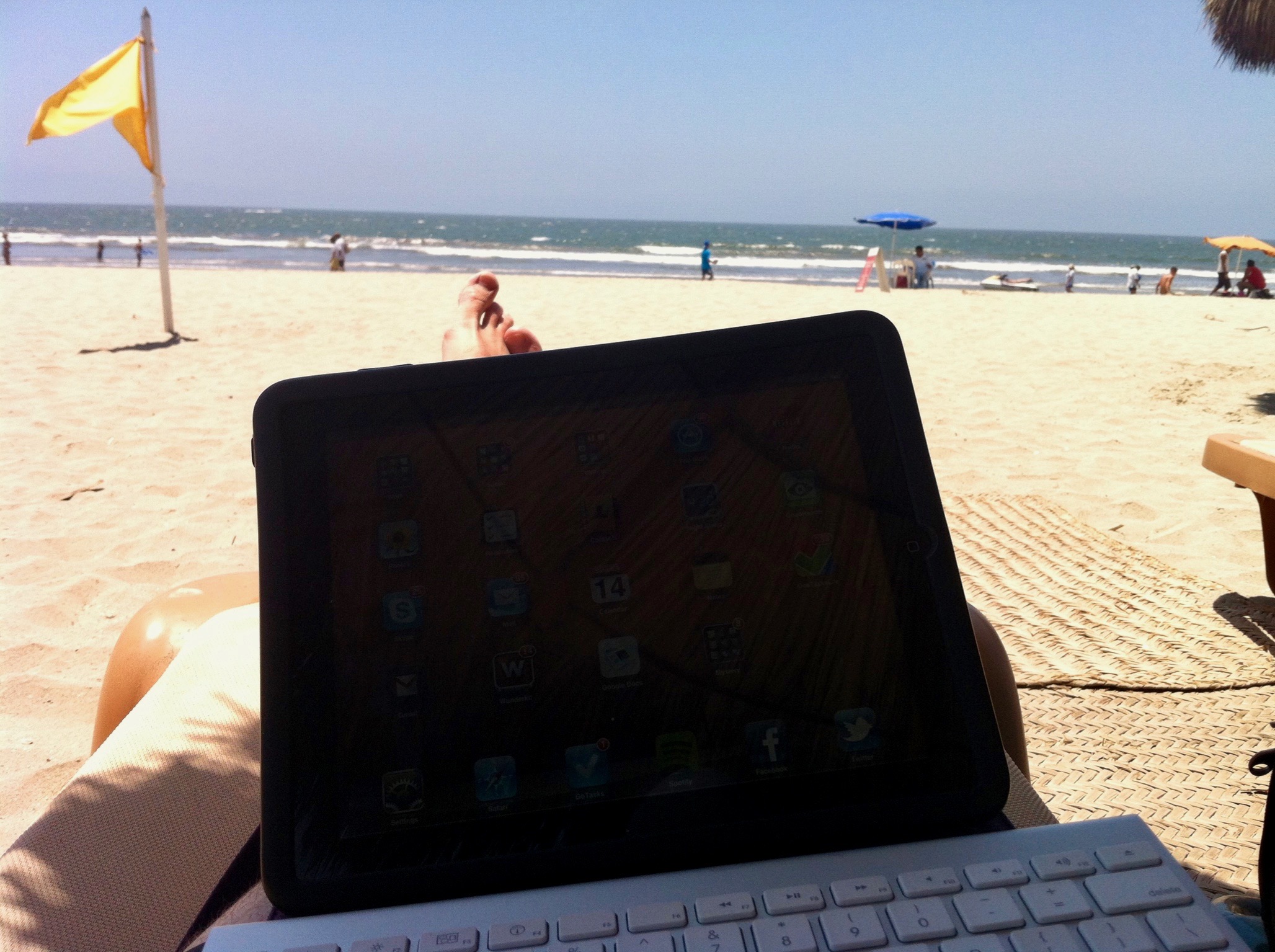 With a bit of shade, I was able to get some essentials wrapped up.
---
Villa del Angel
I took special delight in the wonderful hospitality at this outrageously elaborate mansion overlooking a huge lake in Jalisco.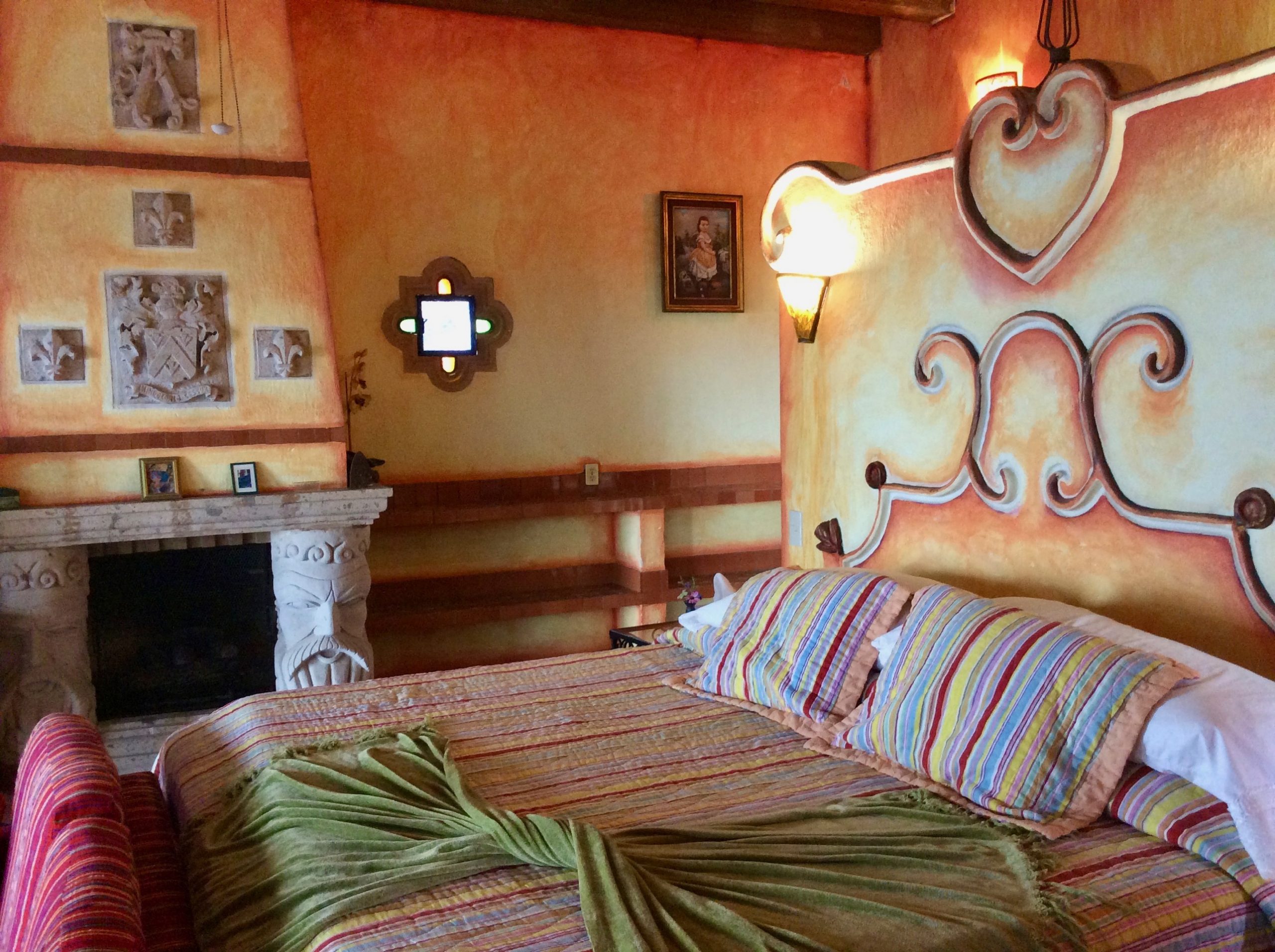 What a place to lounge and work.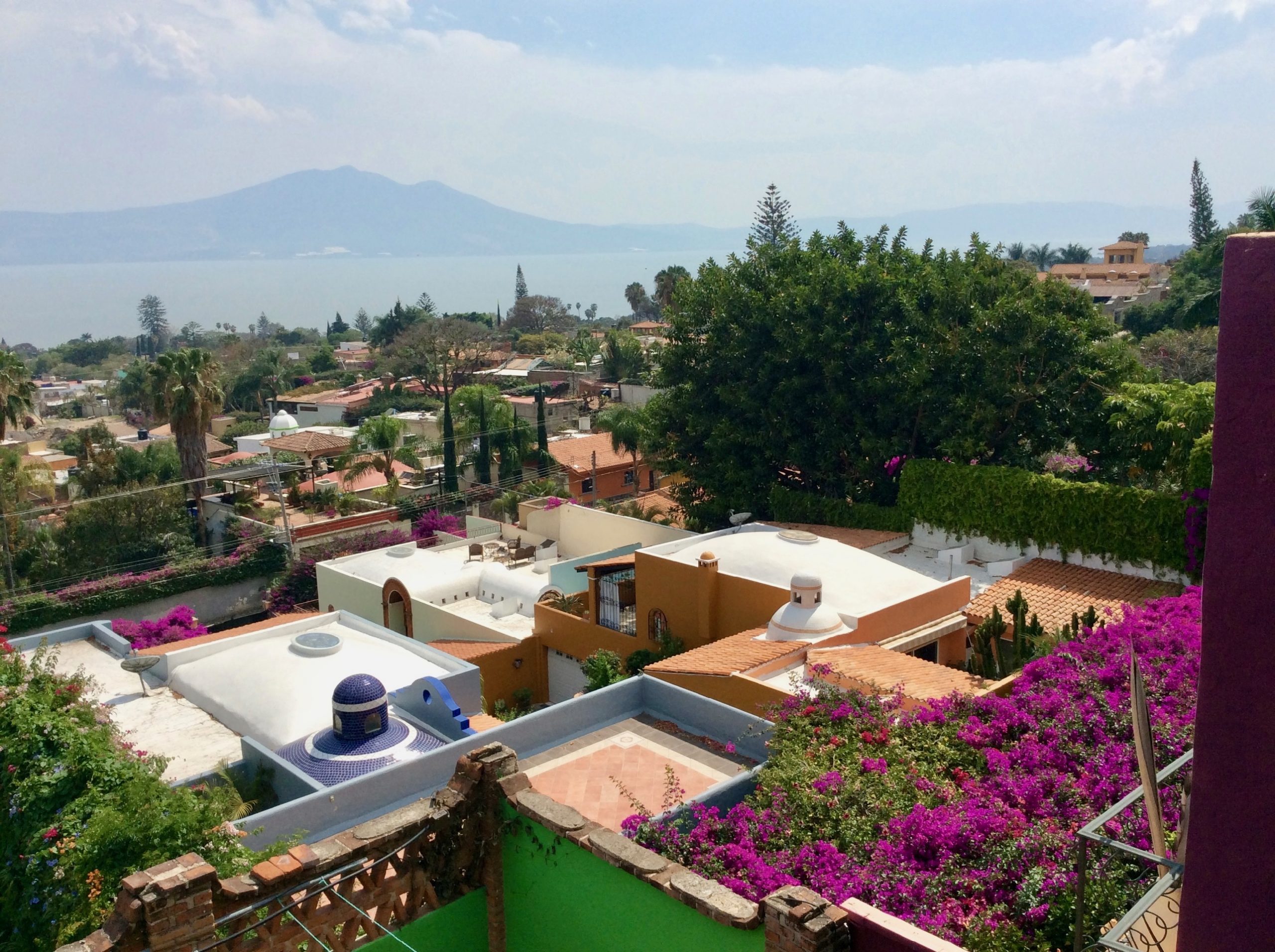 The view from the balcony was astounding.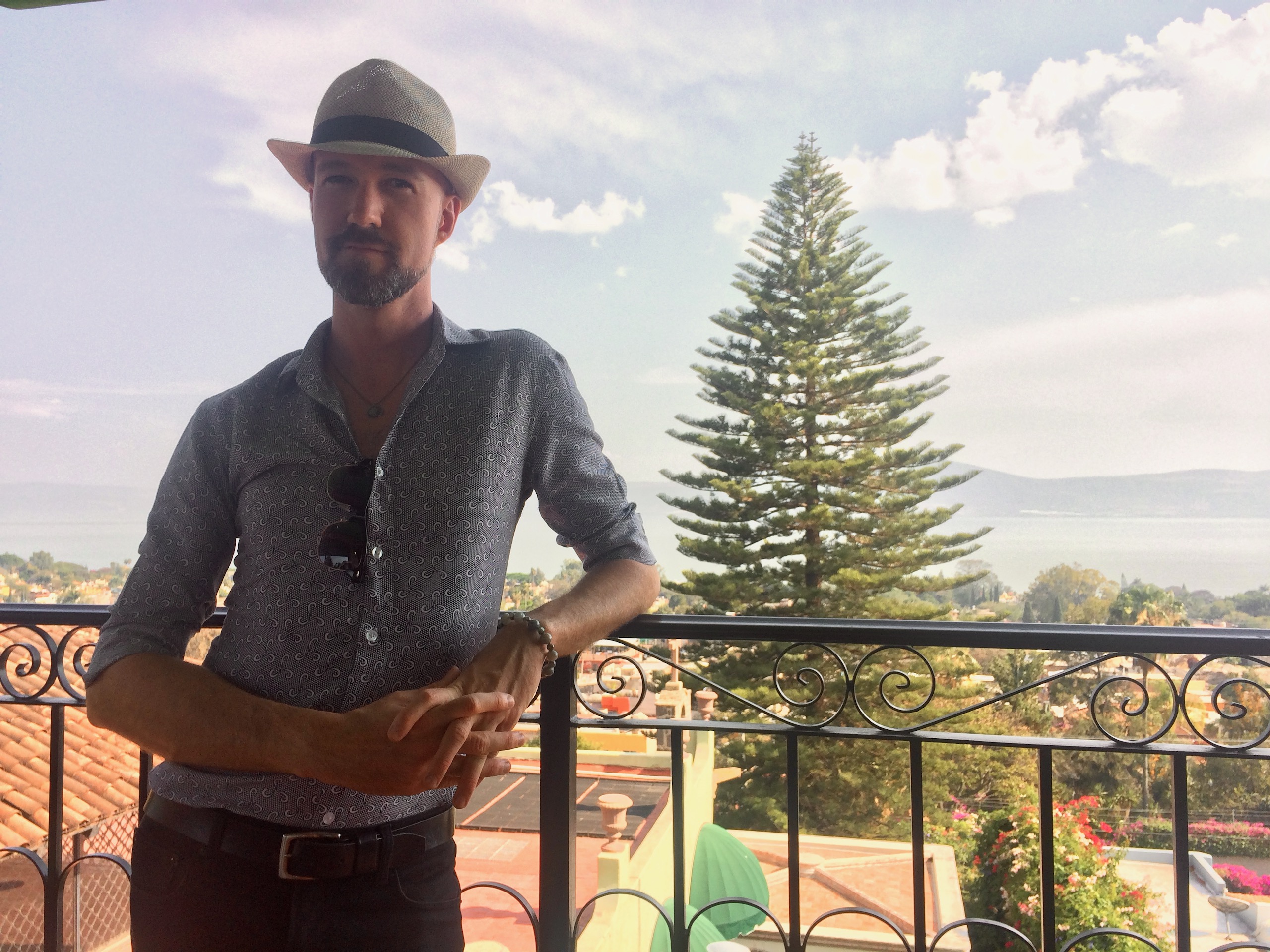 A good view helps me think.

With more horizon in view, you can make better long-term decisions. That's science. 😉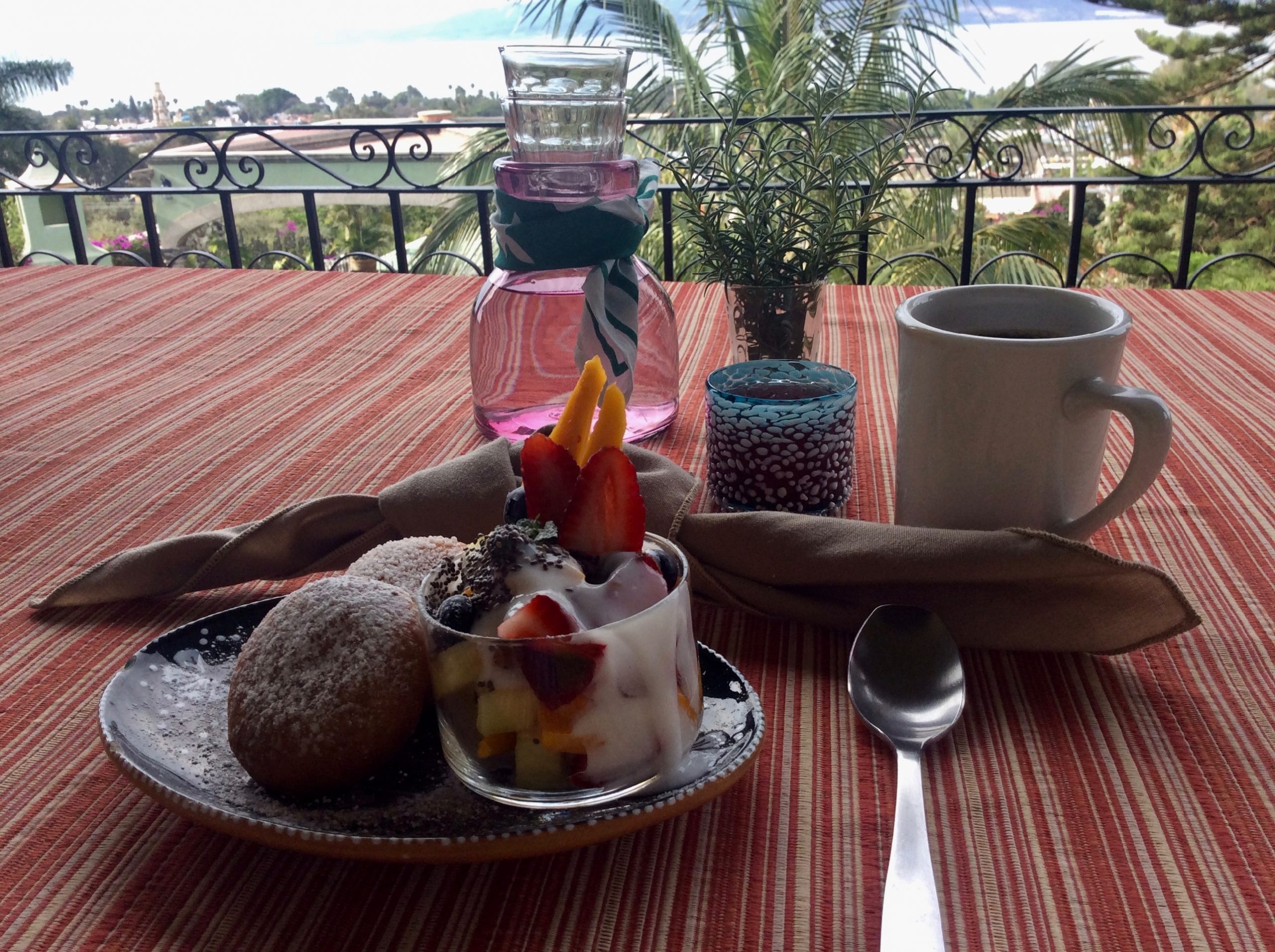 Don't forget your nutrients!
Enjoying Village Life In Ajijic, Mexico
Wow — what a playful, colorful vantagepoint overlooking this sleepy lakeside gem of a town in Mexico. Read more about this adventure.
---
Guadalajara — Chapalita
We have been really impressed with the chic, industrious spirit of Guad, especially around the area of Chapalita.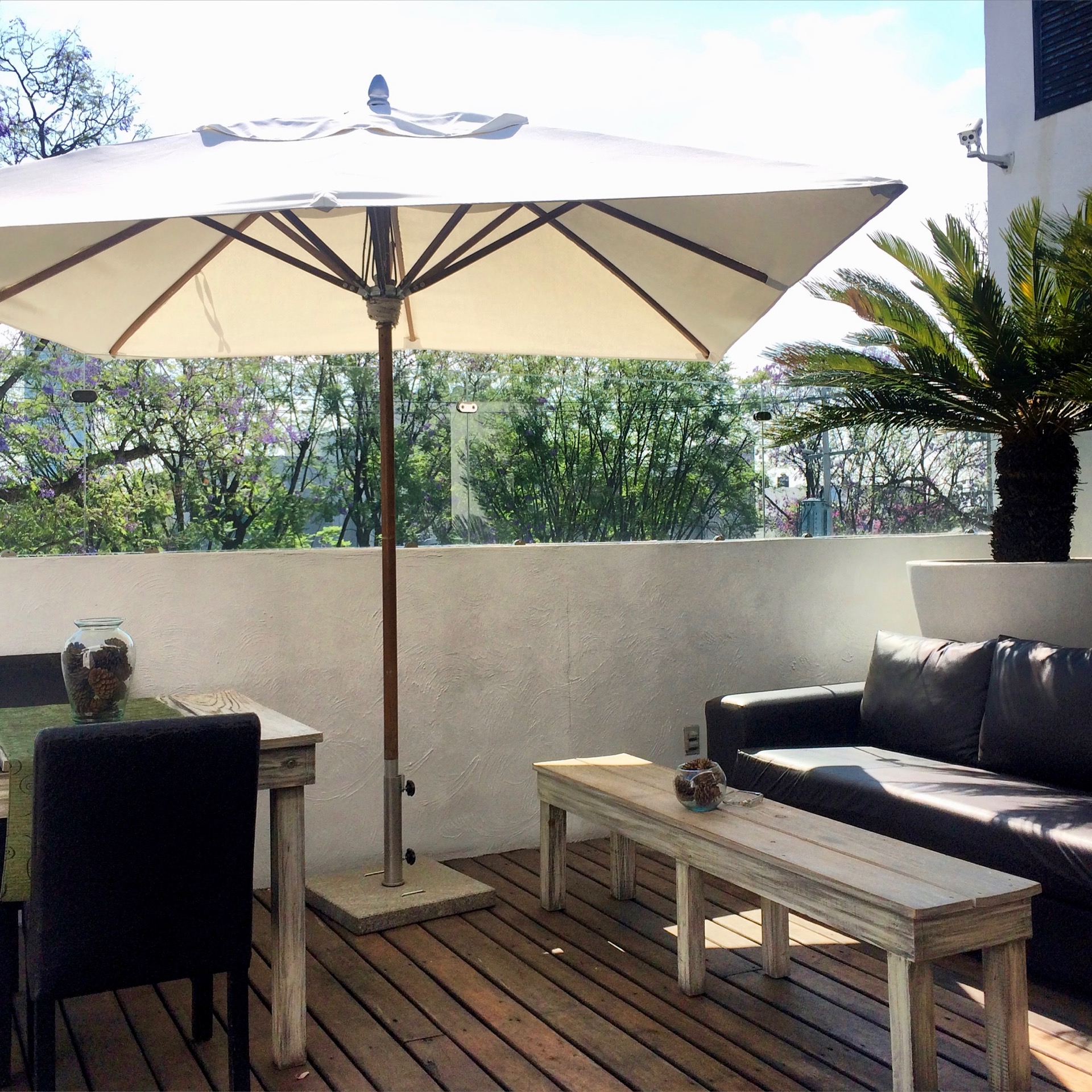 Clear, crisp lines make your workspace feel clean.

This little café balcony made the boutique hotel just perfect for work.
Chic Hotel Is Inspired By Local Legends For Their Redesign
Appreciate the delights of this chic part of Guadalajara while staying in this inspired boutique hotel. Read more about this adventure.
---
Guadalajara — Tlaquepaque
We have relished the tremendous style of well-designed spaces around Guadalajara's artsy-crafty district of Guadalajara, too.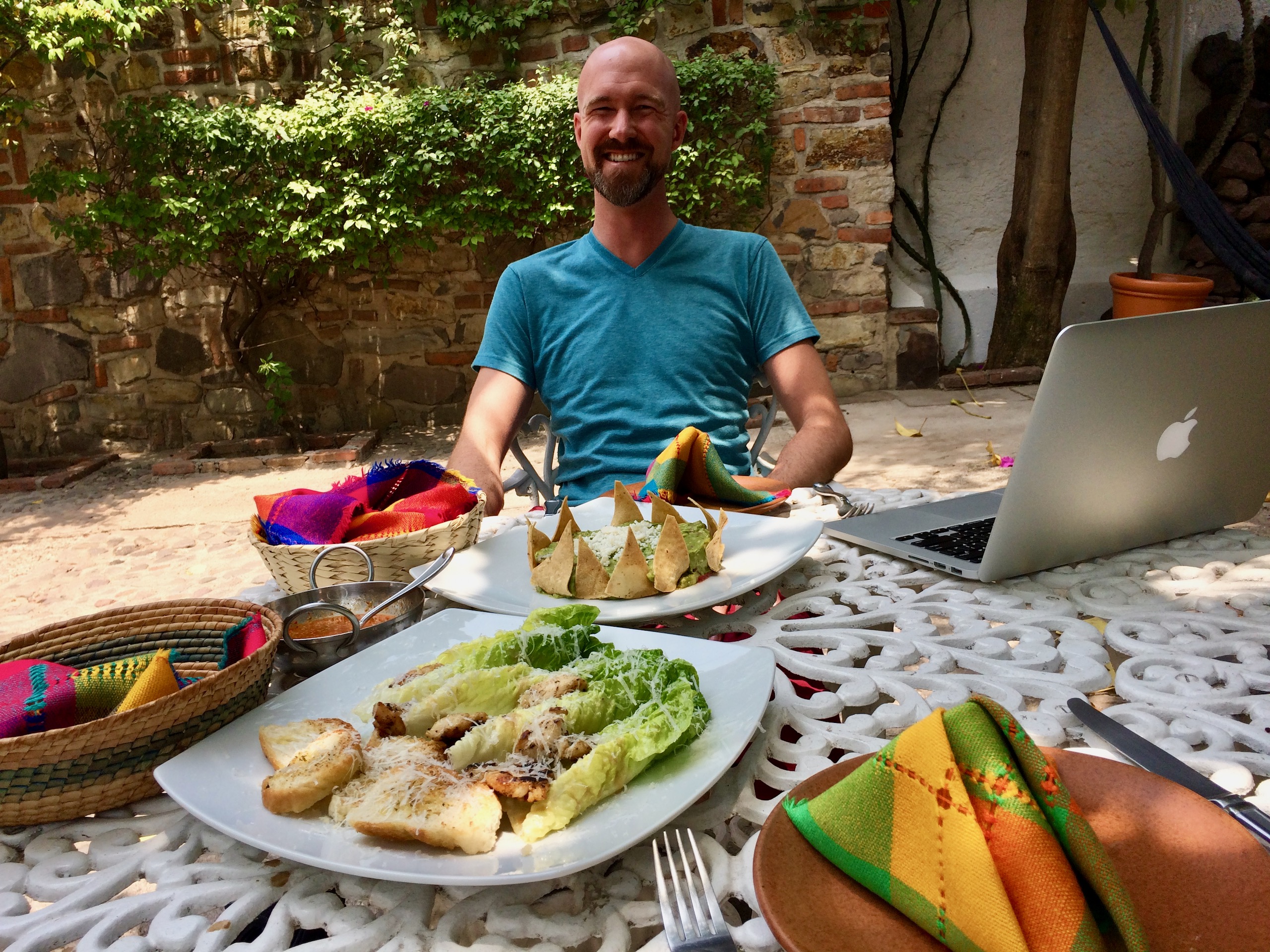 A bit of grazing while working. Why not?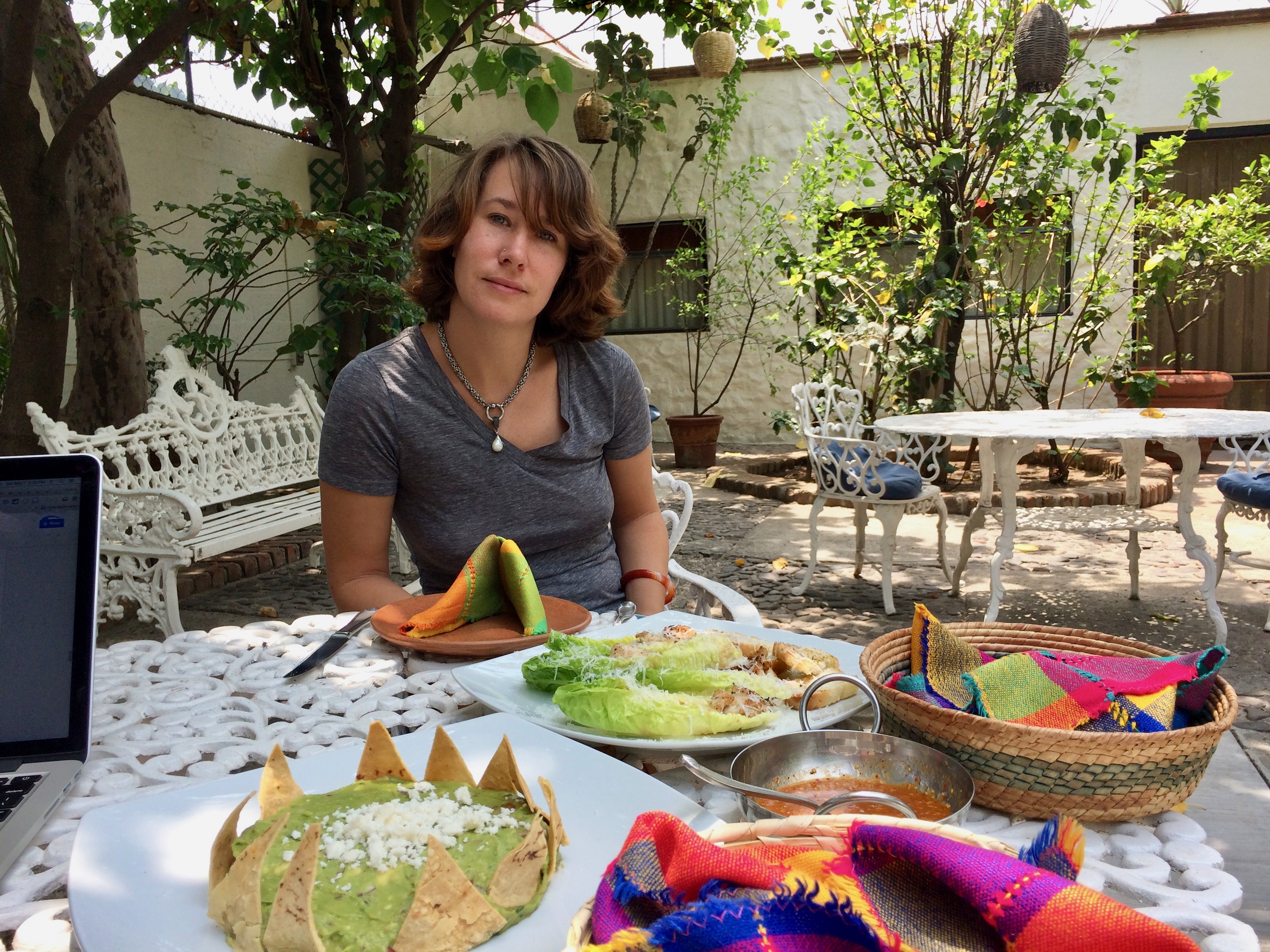 How could I let my concentration falter?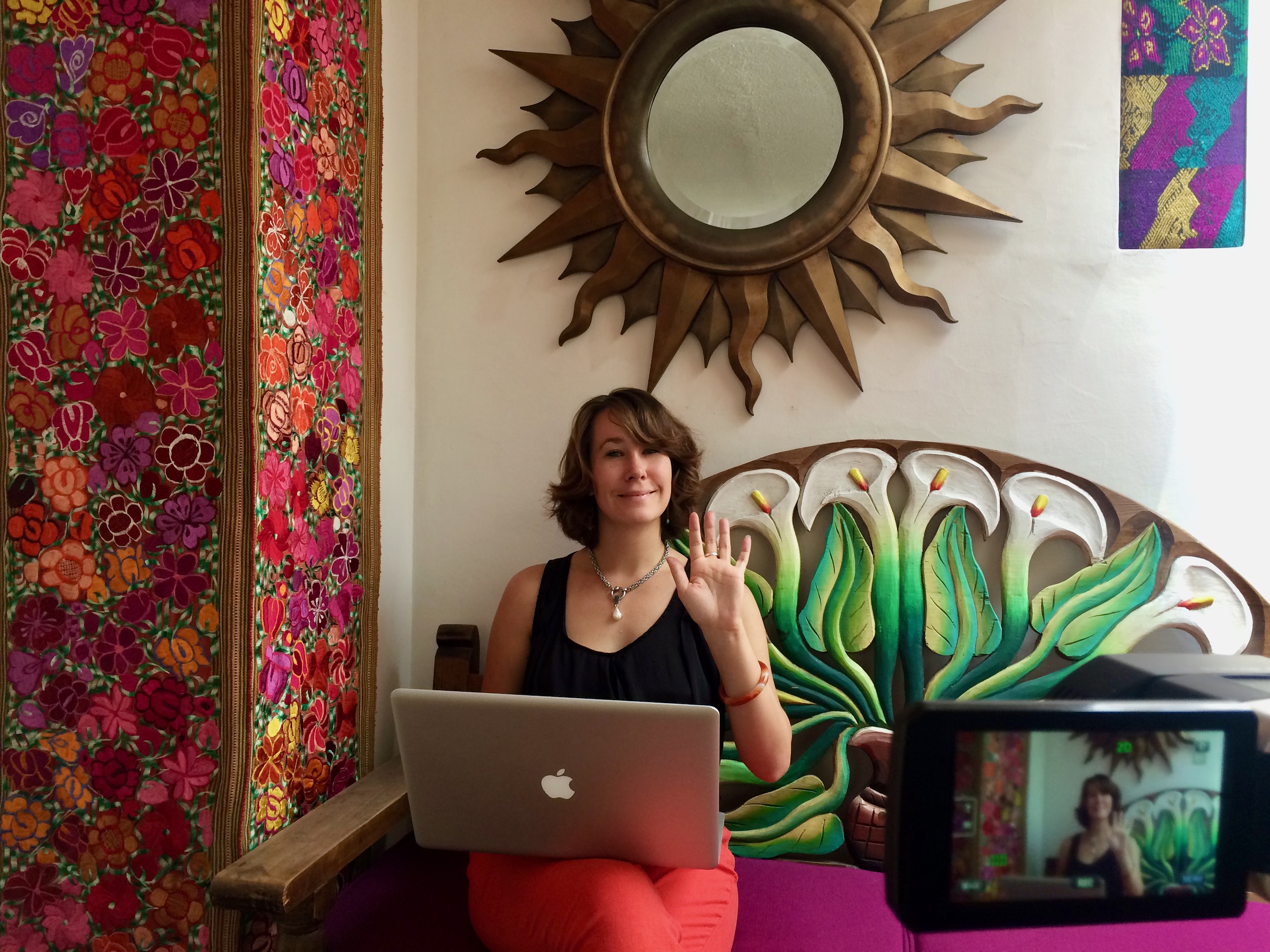 What a cutie.
Feel At Home With Crafts & Charm In Tlaquepaque, Mexico
Enjoy the crafts and creativity of a really special part of Guadalajara, while relaxing in homey comfort! Read more about this adventure.
---
Lake Chapala
We spend a lot of time along the coast of Jalisco's largest lake. We find some delightful spots to get some work done, around there.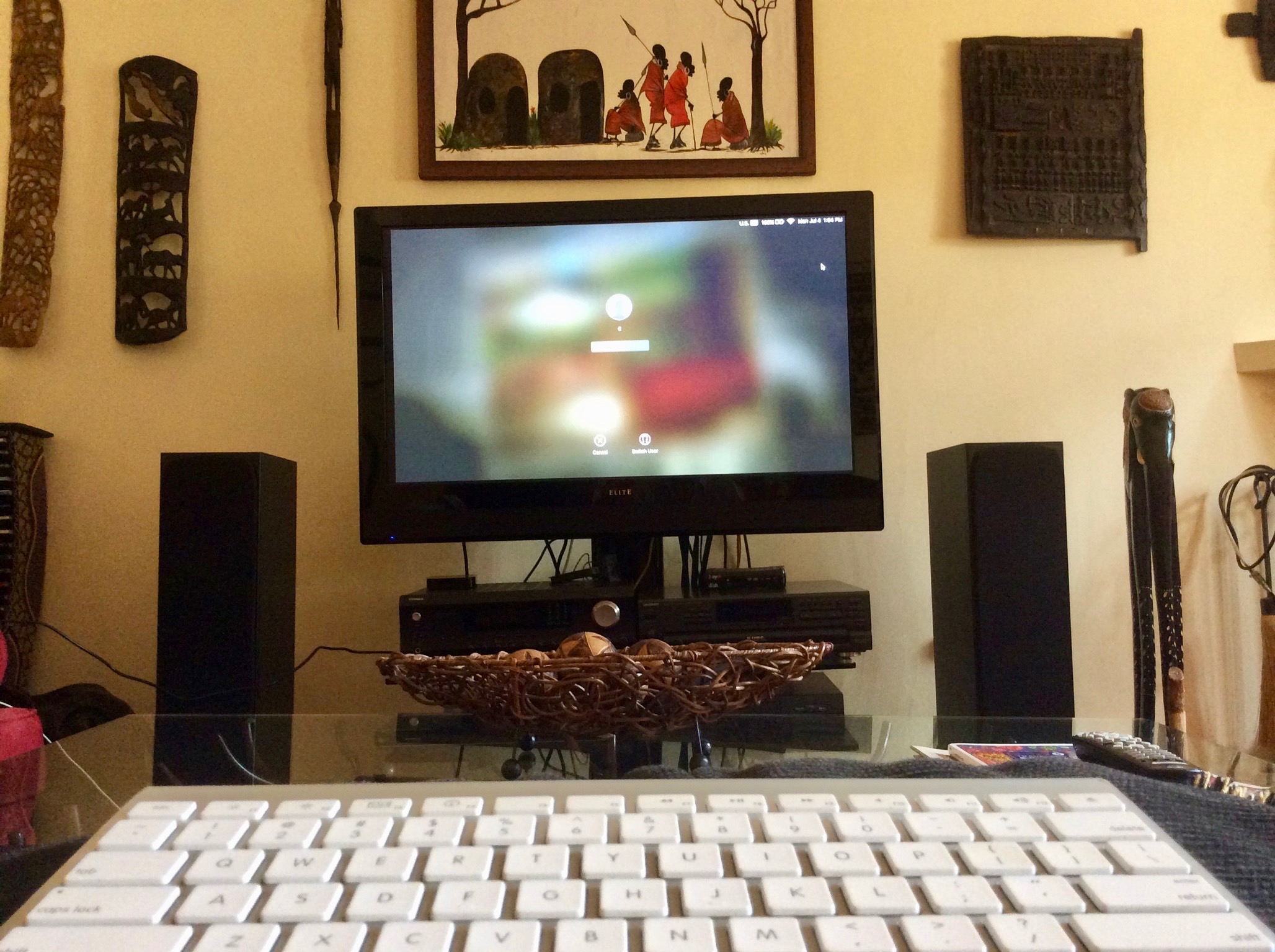 Sometimes it's nice to kick back on a comfy couch and work on a wireless keyboard and mouse from afar.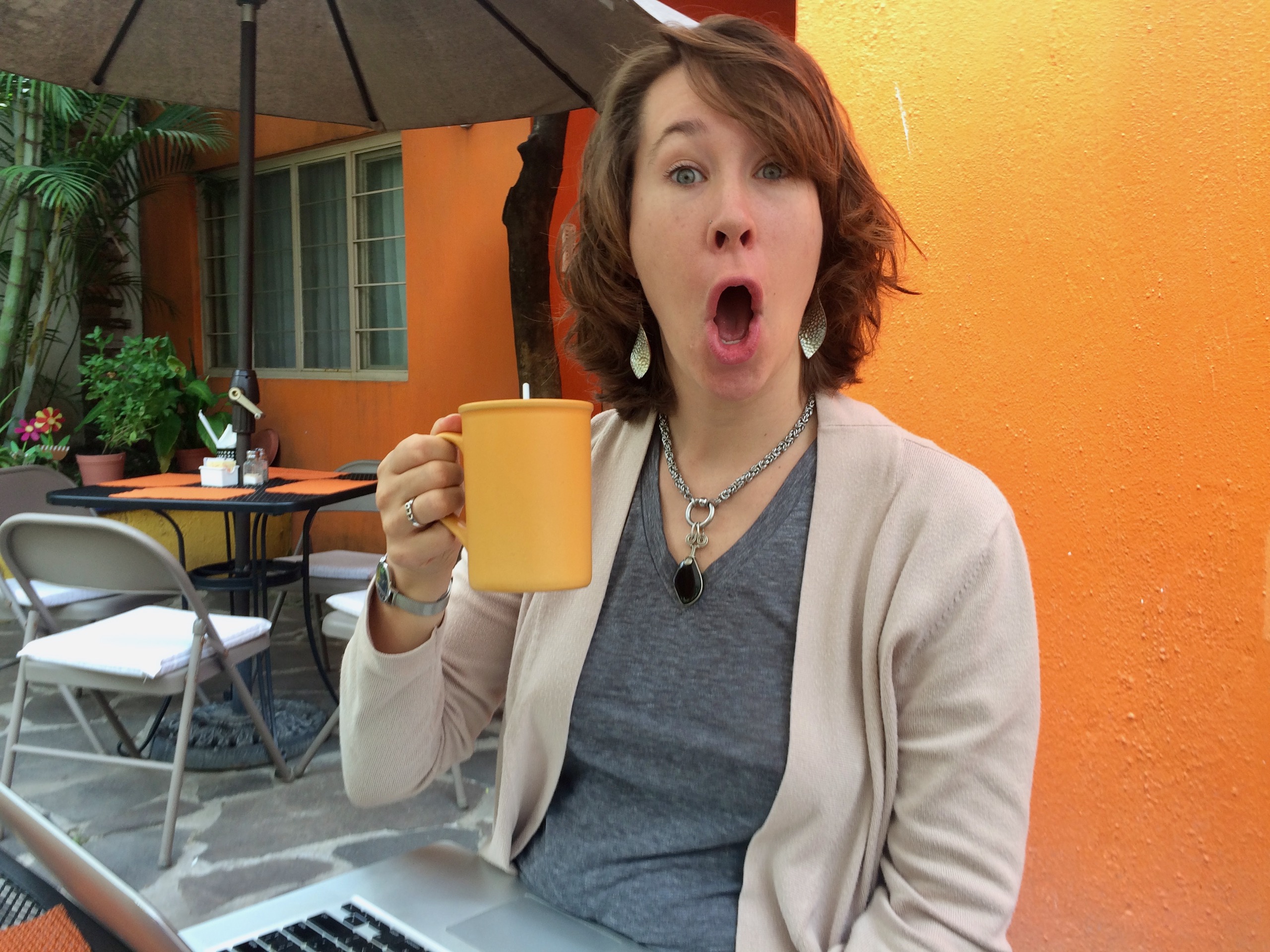 We have a knack for finding great breakfast work cafés.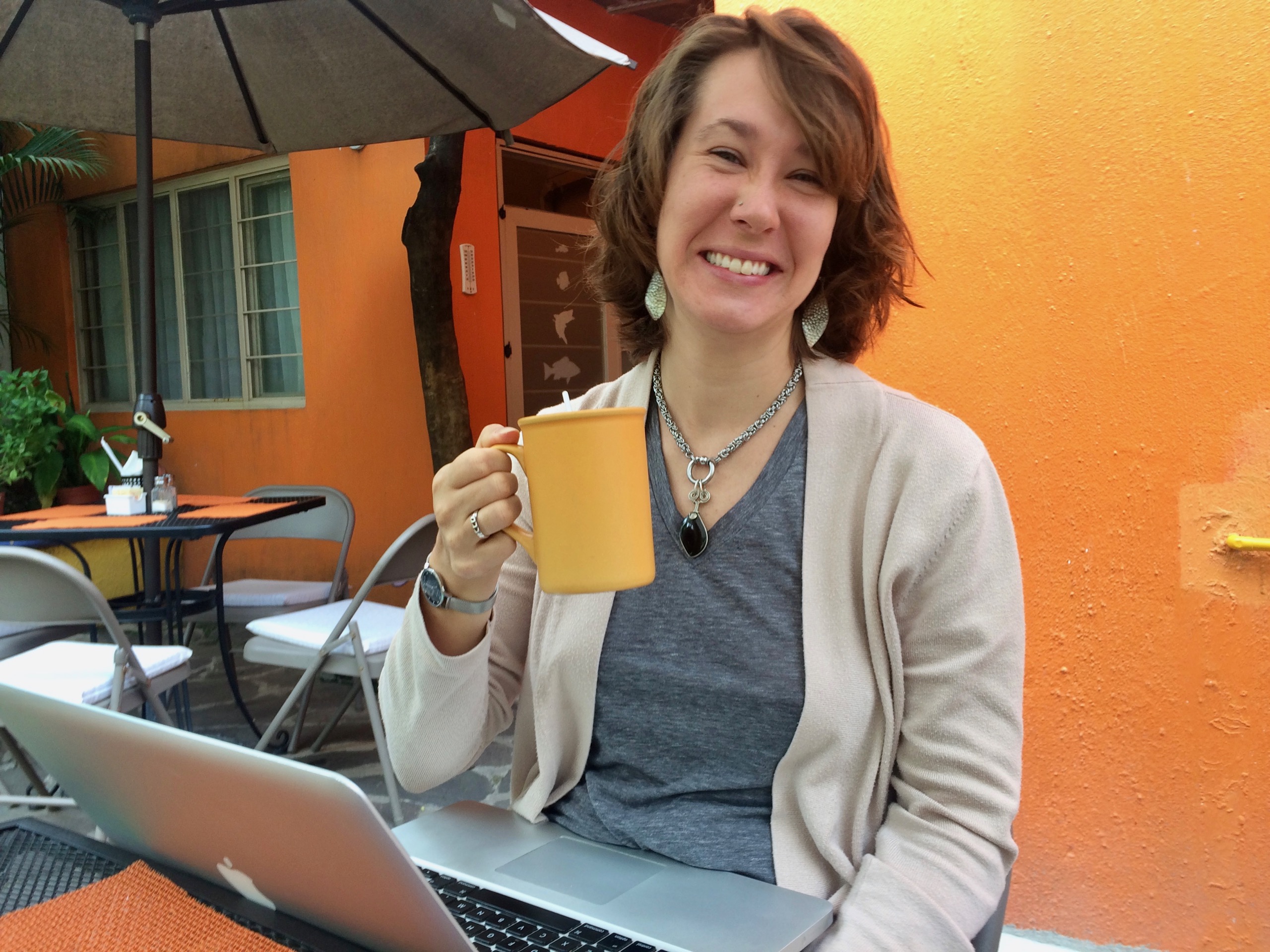 Breakfast is no laughing matter… until after you've had your coffee.
If there's some shade, you'd be amazed how much work gets done outdoors.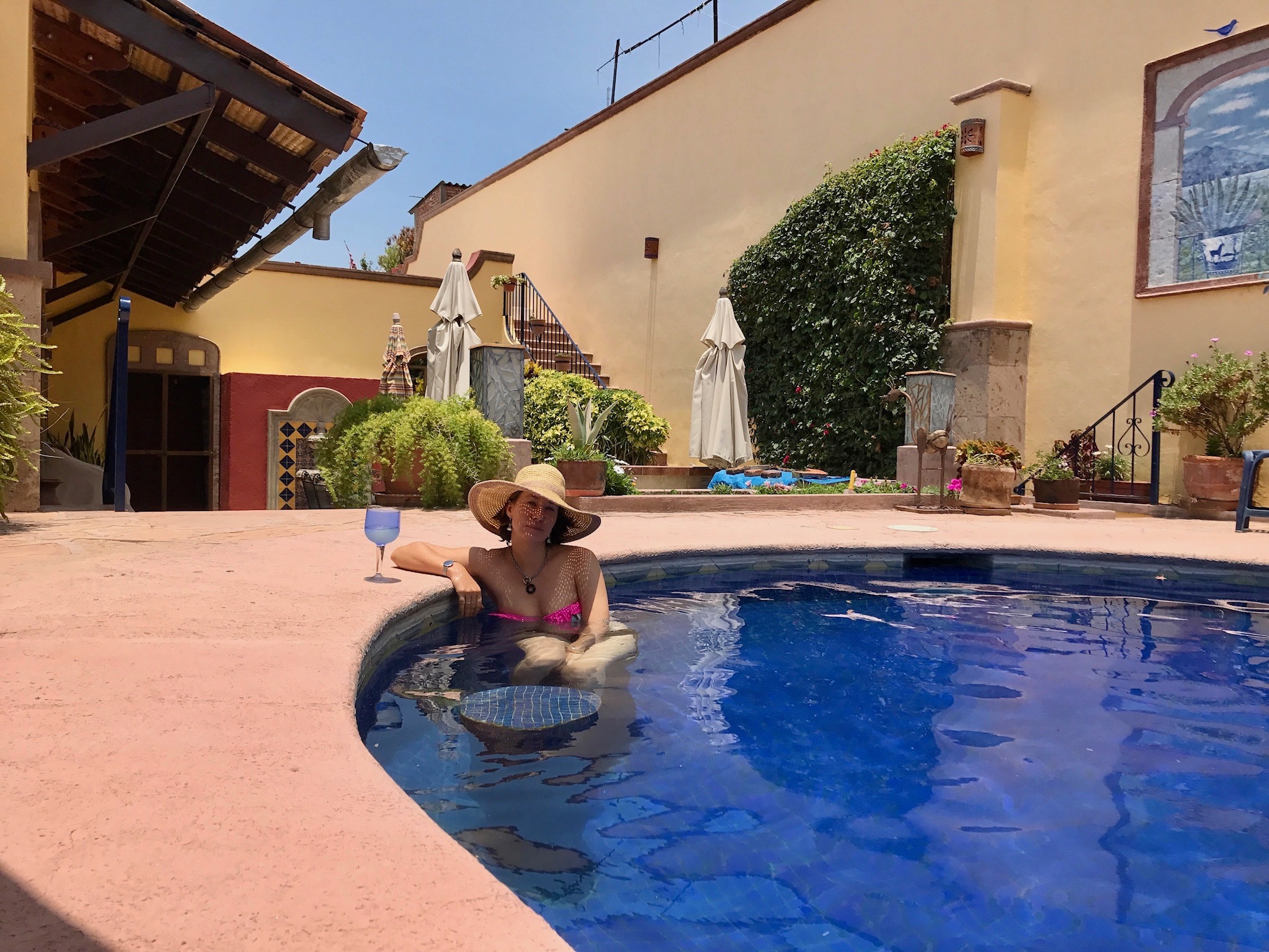 Work with a view is pretty nice.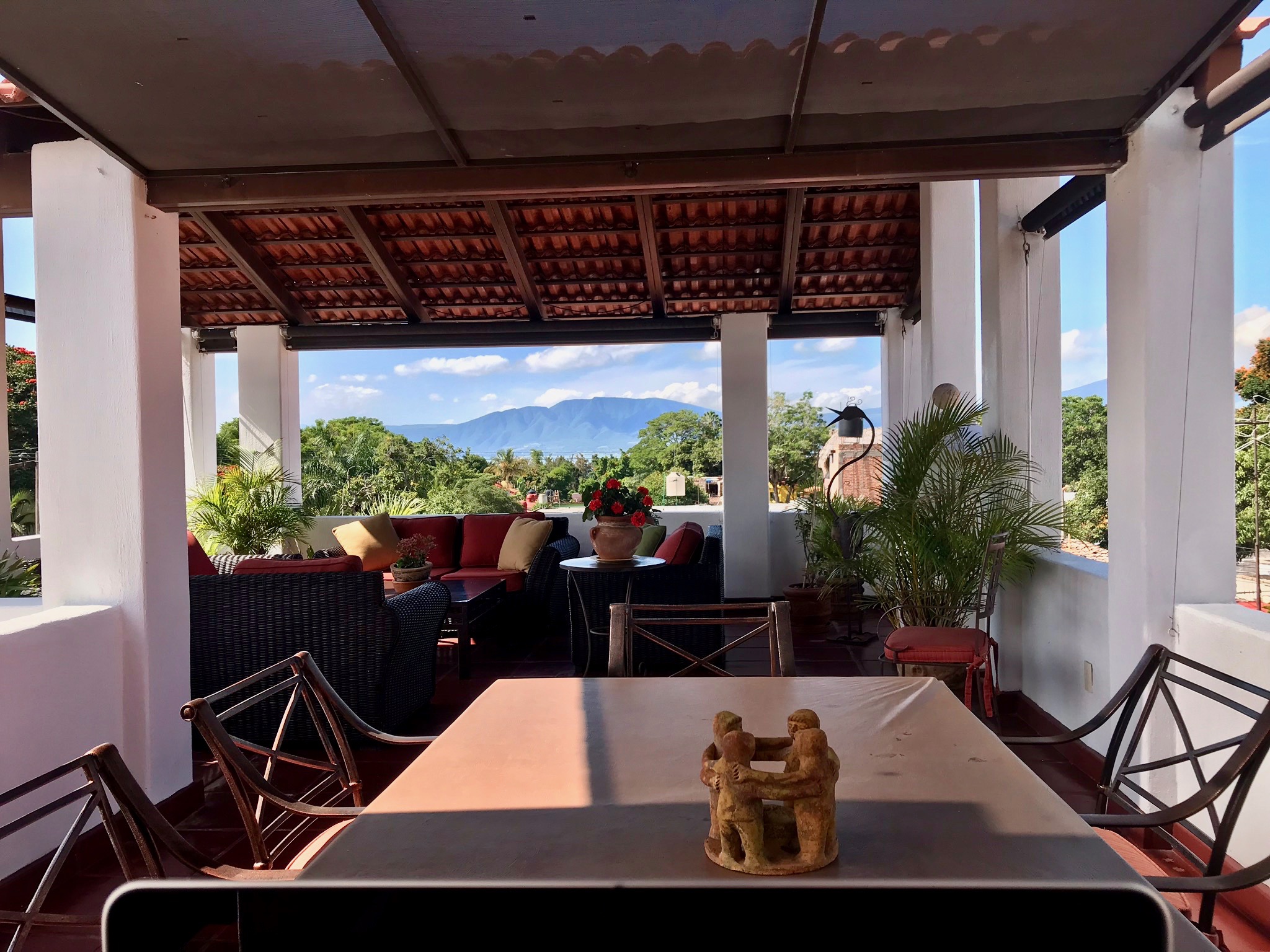 Sometimes it feels like a digital nomad dream. What a workstation.
Being snuggled by a cat while working is incredibly therapeutic.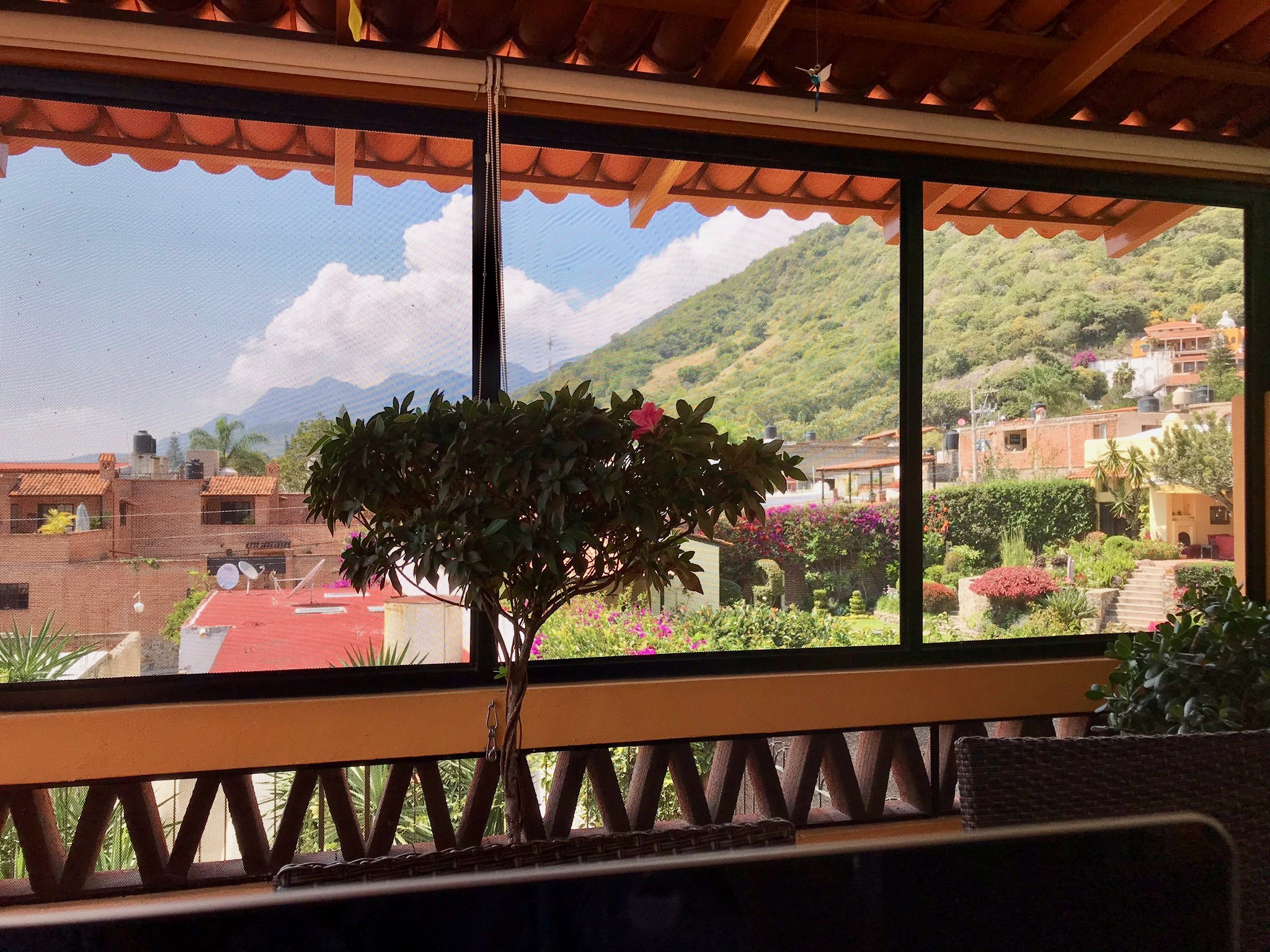 A hillside view can work wonders for your inspiration.
---
Sayula
We found a great getaway near familiar places, with incredible food and superb digital nomad workspace charm.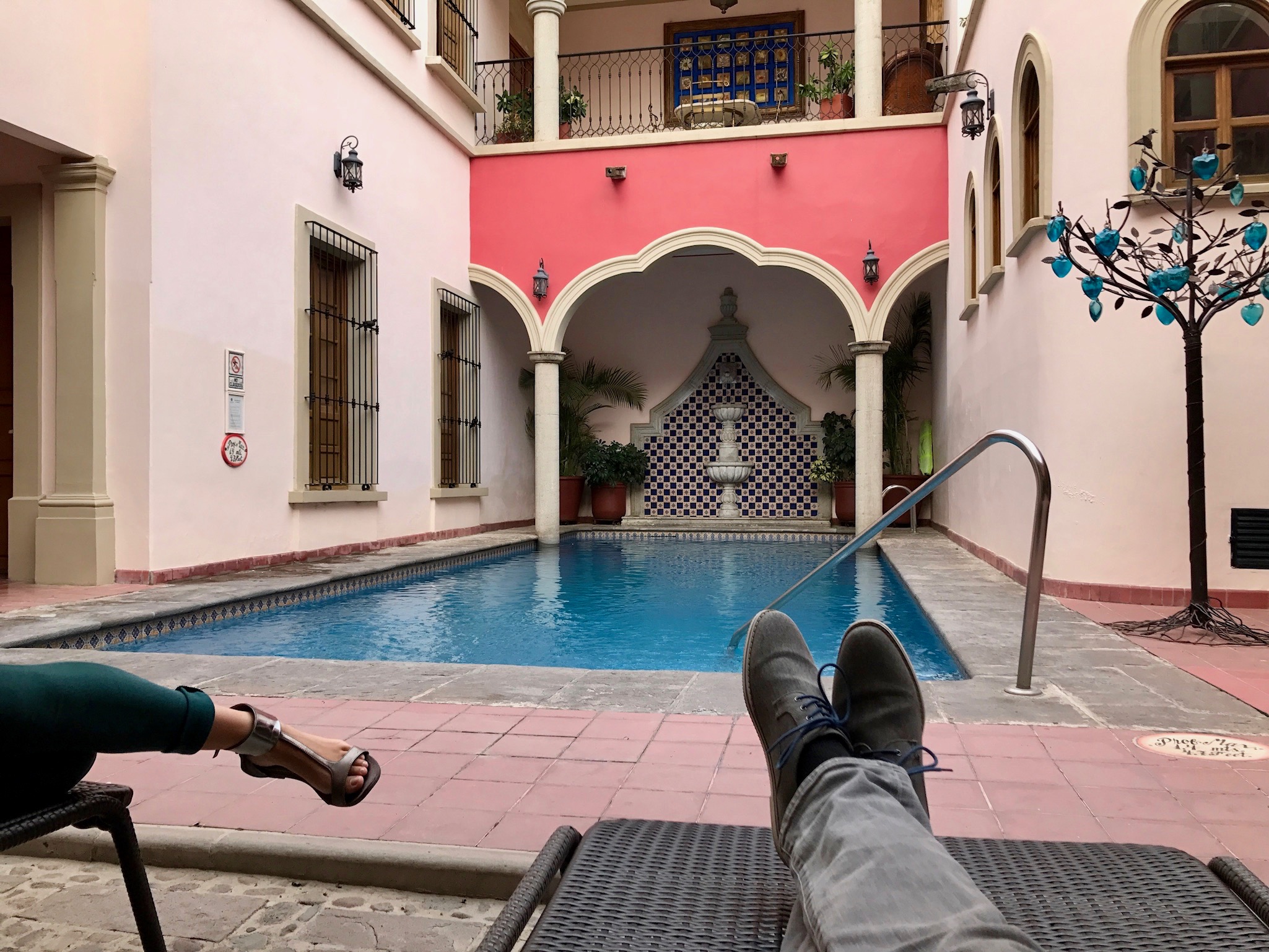 Lounging with a view, with delicious dining nearby — that's pretty much remote-work perfection.
Romantic Mexican Road Trip Perfect For Foodies & Lovers
Nestled at the base of the majestic mountains in Jalisco, you will find a bustling Mexican town with a lot of personality and artisans. We honestly we not sure what we'd find in Sayula when we took the easy drive from Ajijic, Jalisco — we were not disappointed! Read more about this adventure.
---
Querétaro
This is a romantic and enchanting town, so it's important to get serious work done while you can before the pull of romance draws you away.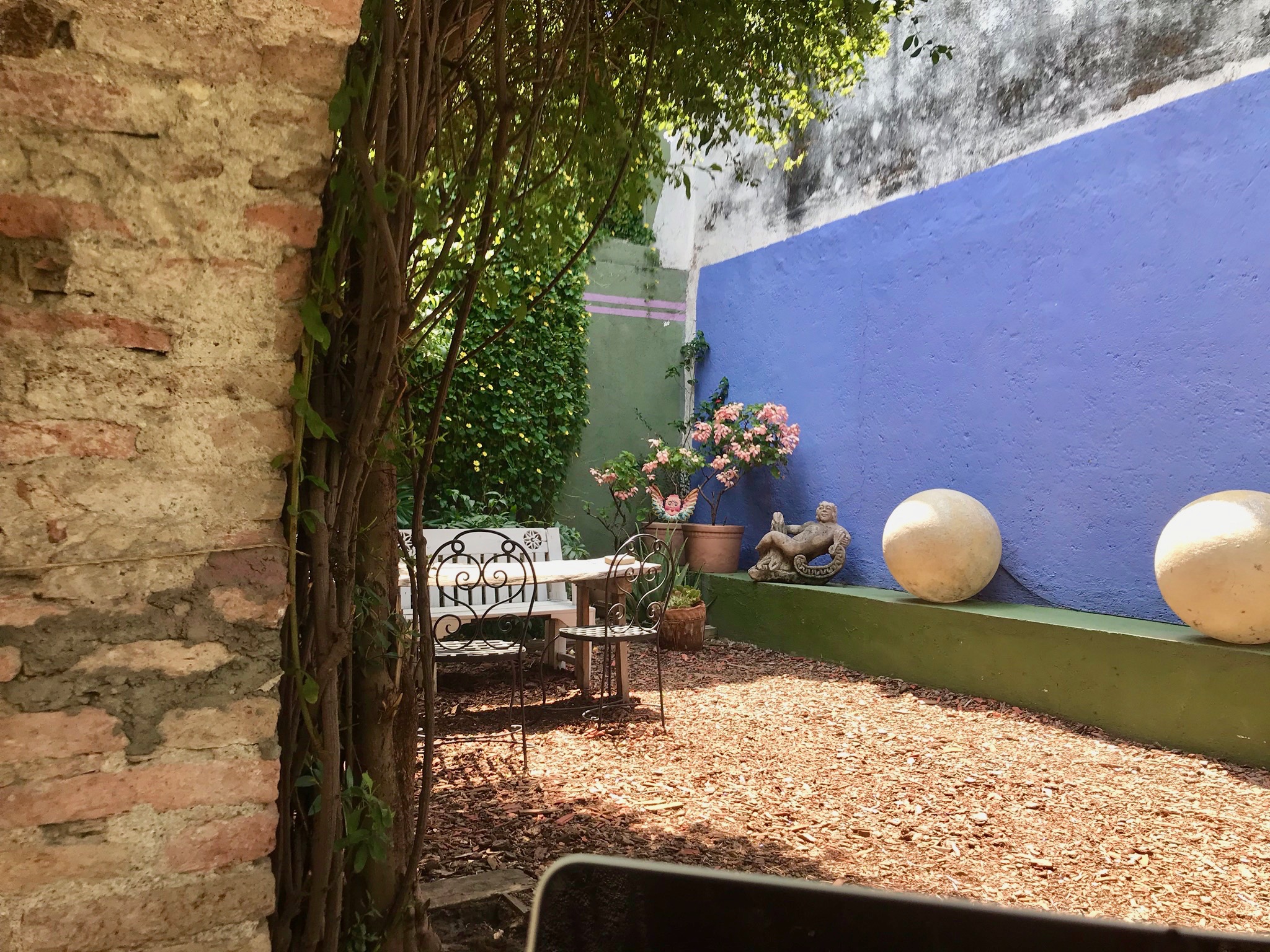 Contemplative nooks are among my favorite spots.
Find Enchanting Antiquities, Art, and Food in Querétaro
The magical city of Querétaro is a bustling center of history, art, and tasty food! Read more about this adventure.
---
Pátzcuaro
We had the great fortune to lounge in gorgeous gardens while getting work done between Day of the Dead festivities, while staying in Pátzcuaro.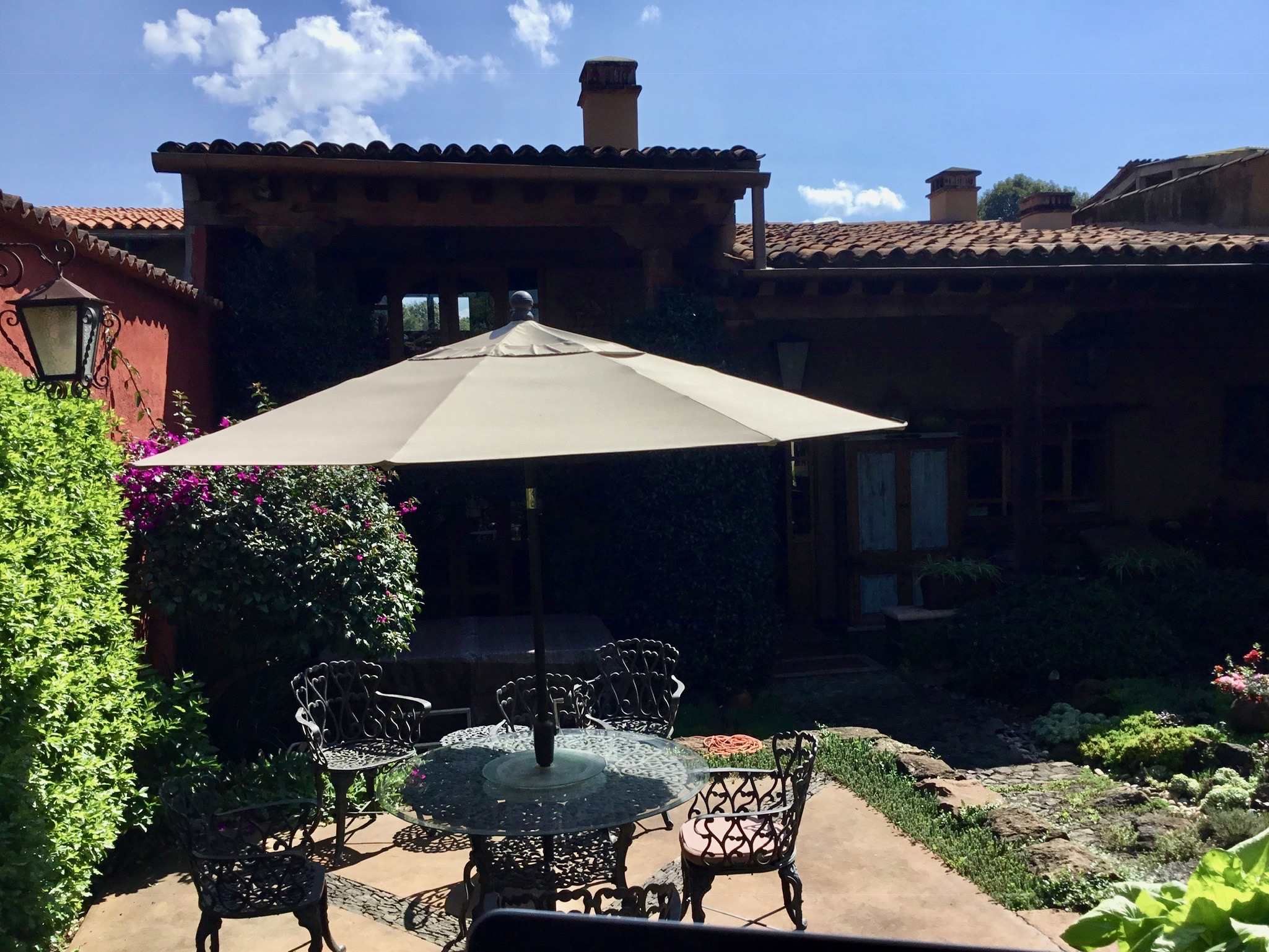 A lounge chair with a garden view.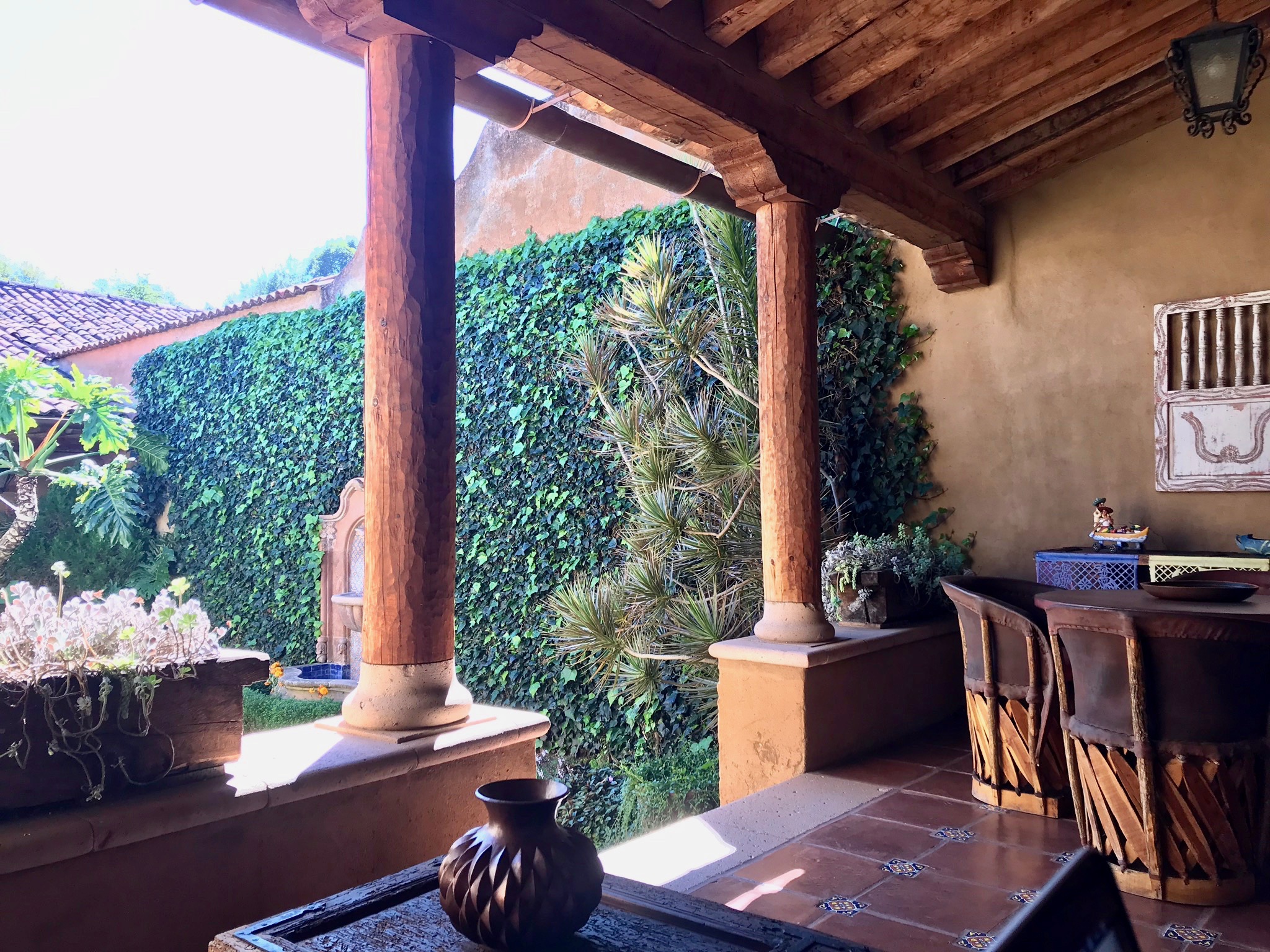 The sound of a bubbling fountain in the front garden is very contemplative.
Get A Feel For Pátzcuaro With A Few Day-to-day Snapshots
When we say "magical town", we aren't joking: Pátzcuaro has the singular honor of being awarded with the very first "pueblo magico" recognition. Read more about this adventure.
---
On The Bus
Let's not forget that we have workspaces in a variety of bizarre spots, lest we ever take ourselves too seriously. Or lest anyone else does. Hehe.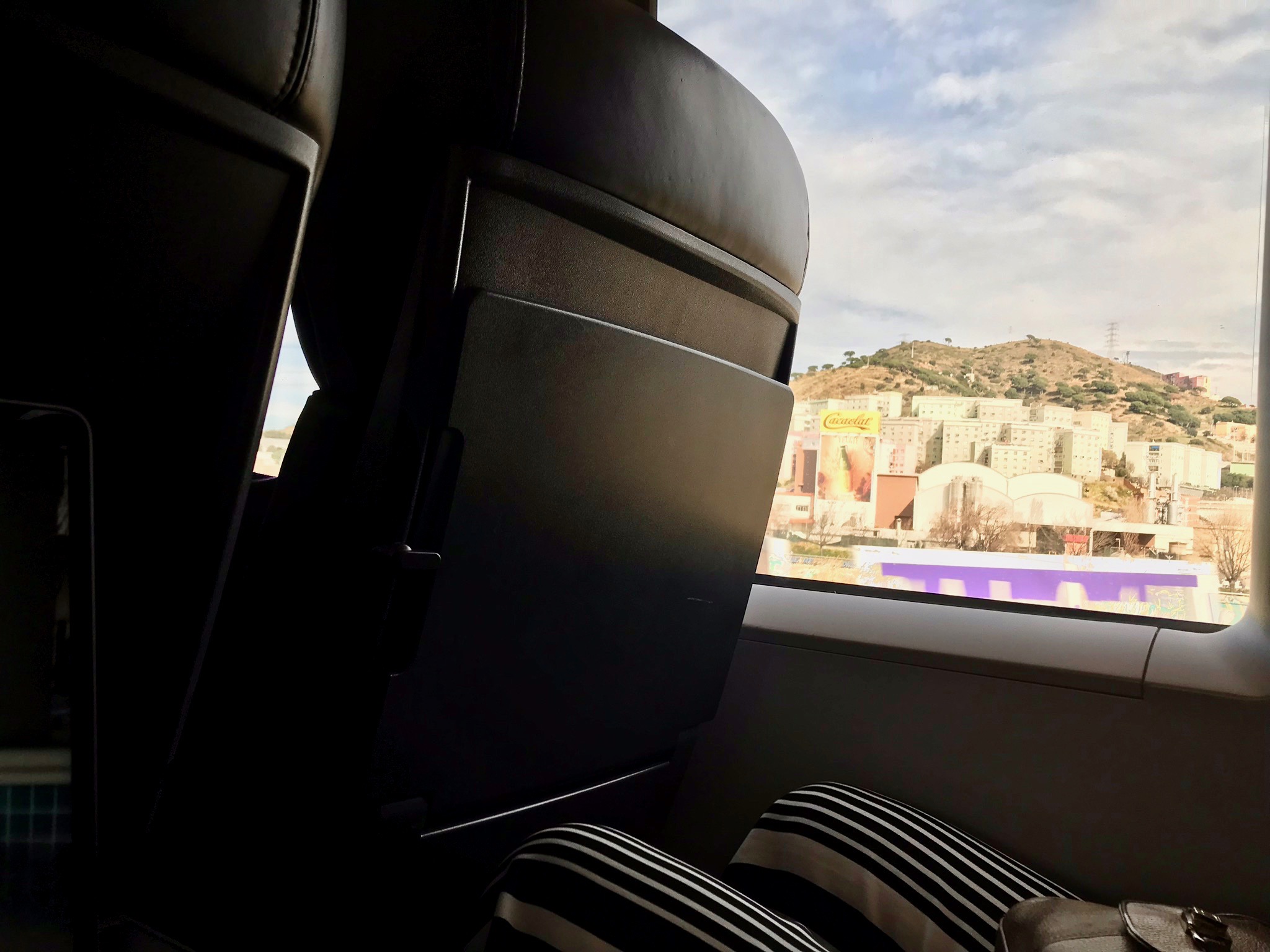 Sometimes you literally work… on the road.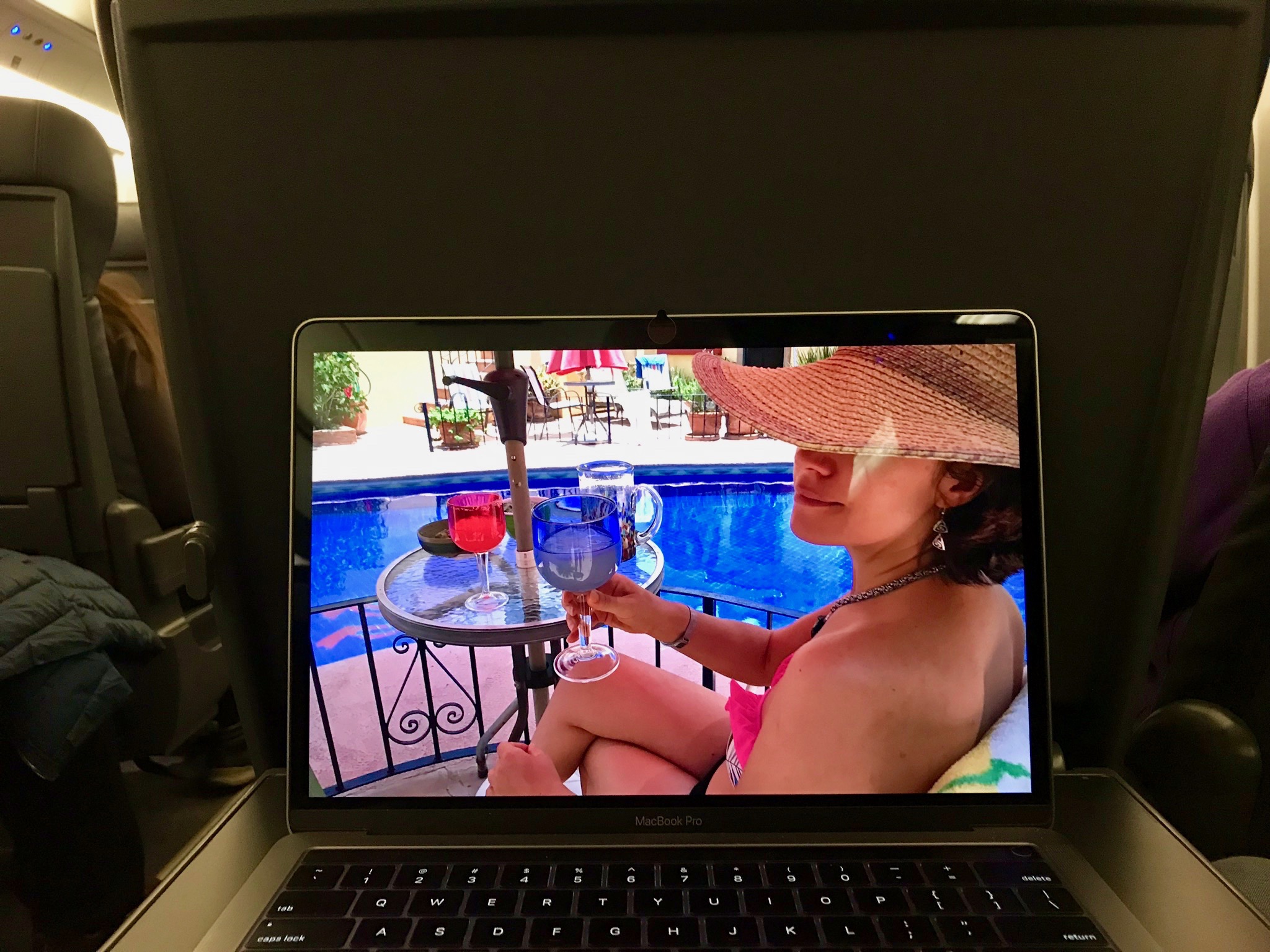 The buses that have big comfy seats with tray tables can serve as a decent impromptu office.
---
Your thoughts?
What do you think of these workspaces? Any favorites? What sort of scenes have transpired when you've worked from unusual spots.
Thanks for checking these out! We'll share more from other places, someday.
Work on, everybody — wherever you are.
---
Enjoy this post? Pin it for later!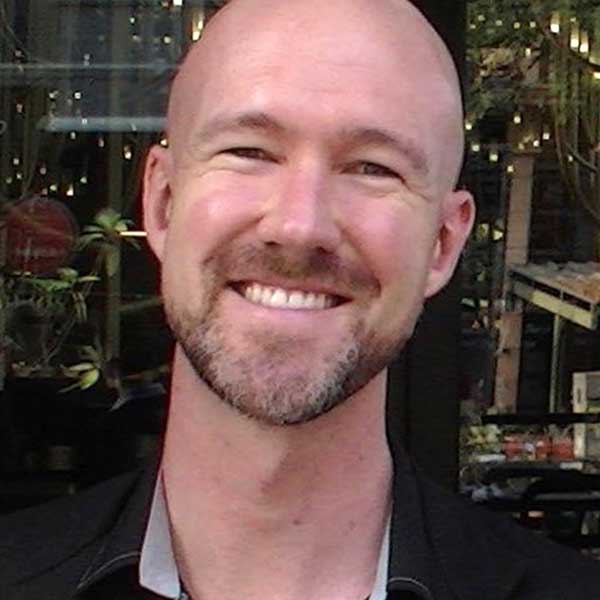 Curtiss is a lover of delicious atmosphere, experiments in location independence (and digital nomadism), and that magical place where wifi and paradise overlap.