Digital-Nomad-In-Training: Danielle Is Creating Her Best, Most Blissy Life
Hi all! I'm so thrilled to be a part of the fun and refreshing Blissy Life team! I've been here for a little while, but mostly in the background doing editing and social media work. A bit about me: I'm an opera singer from California who just finished up a master's degree in music at the University of Kansas. (Woooo!) I do both concert and operatic work, and I am currently a chorister at the Lyric Opera of Kansas City, which makes its home in the gorgeous Kauffman Center theater.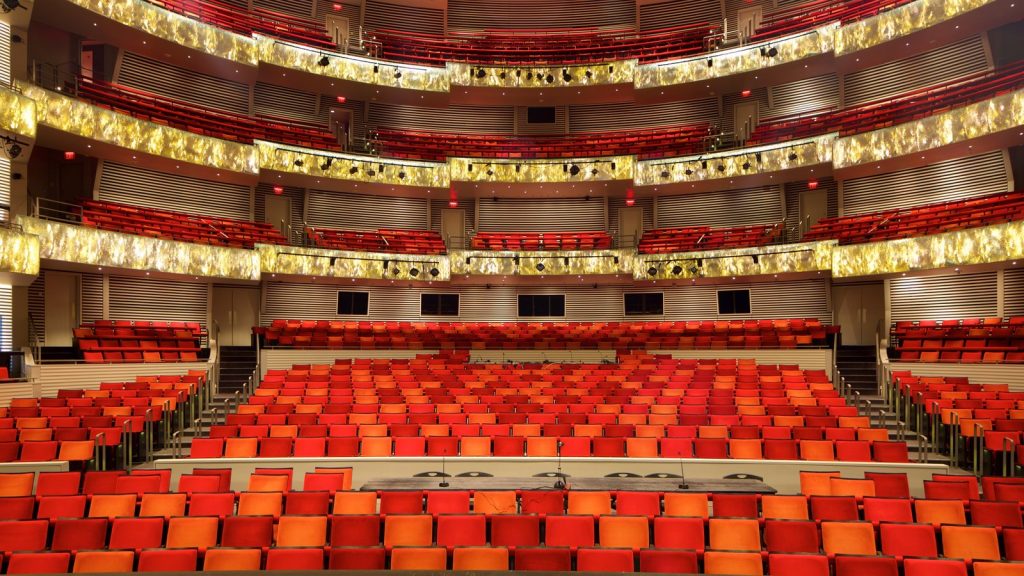 How's that for an office?!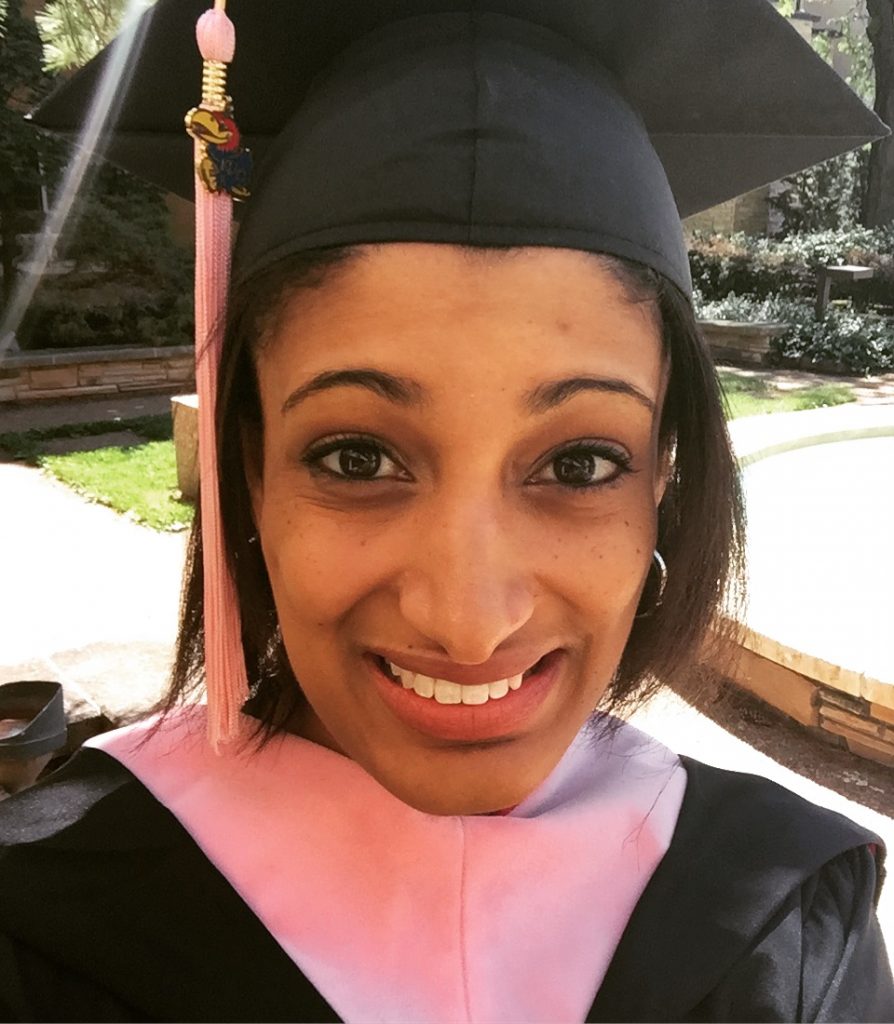 I also have a background in psychology, and I love learning about different kinds of people and telling fascinating stories. Singing is my favorite way to tell stories, but I also love to write, and I'm working on putting both of those passions together into a super-awesome, location-independent career and lifestyle!
The possibilities are endlessly exciting, but it's also a challenge.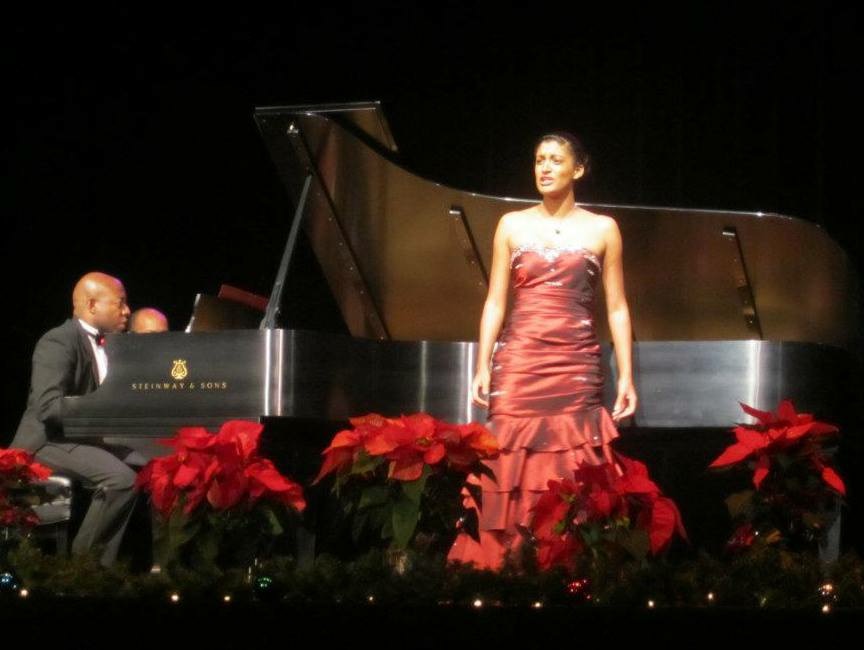 Building a singing career is demanding and time-consuming. Outside of the hours spent in rehearsals and performances, I take lessons and work with coaches. I practice vocal technique and learn lots of music. I study languages and travel to auditions and gigs. It's a lot! But it's also incredible, soul-feeding work.
As you can imagine, traditional 9-to-5 jobs aren't really conducive to working around these demands, which is why I'm SO happy to have found Blissy Life! Curtiss and Ashley are a constant source of inspiration for me, exemplifying the kind of fantastically free lifestyle I want to have.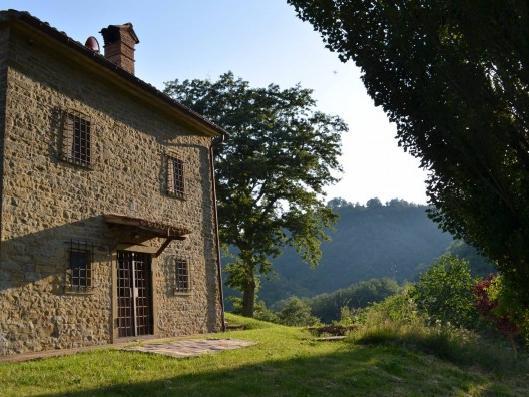 But…the fear is real.
Taking a non-traditional career route is scary. Taking two at the same time is sheer madness. Financial security isn't really a thing in the beginning for many aspiring musicians OR digital nomads (definitely not me!) and it's hard to find like-minded people who understand what you're trying to accomplish. Right now, I still have to keep an hourly day job to be able to afford life, and it's really hard to keep all the plates spinning sometimes! But I know that with time, persistence, and discipline, it's going to pay off.
'Taking a non-traditional career route is scary.' — Danielle
Click To Tweet
Oooh, yeah, discipline. About that…
Discipline is not sexy. Jet-setting all over the world is sexy! Setting your own hours and working in your pajamas is sexy! Discipline is decidedly NOT… but it's necessary in order to have all the sexy things. I'm finding that it's mostly a matter of figuring out when you work best and going with it, rather than fighting it.
I can work on music pretty effectively anytime, but I tend to do my best online/writing work at night. I can't tell you how many days I've tried to force myself to get stuff done in the morning and wasted hours on procrastination and unfocused work! So, rather than struggling and feeling guilty all day, I'm adapting my schedule so that I can do life during the day and buckle down in the evening. And guess what? I enjoy it way more, and my work is better and faster! Of course, even this routine needs to be flexible, as a lot of rehearsals happen at night, as do a lot of social things. But for now, this is working for the normal day-to-day.
So, what's next?
I get to appease my wanderlust and do some jet-setting of my own this summer! I'll spend a month singing and studying Italian in Mercatello sul Matauro, which is located in the Marche region of Italy. It'll be a fun adventure doing what I love overseas (in the birthplace of opera, no less!) and continuing to hone my work-from-anywhere system in a new environment. You'll be hearing from me a bit more then!For now, I'm on the path: figuring it out one step at a time and loving the crazy, challenging, messy, exciting piece of life-art that's taking shape. Oh! And being a doting cat-mom to this precious creature named Myah (I'm just a bit obsessed).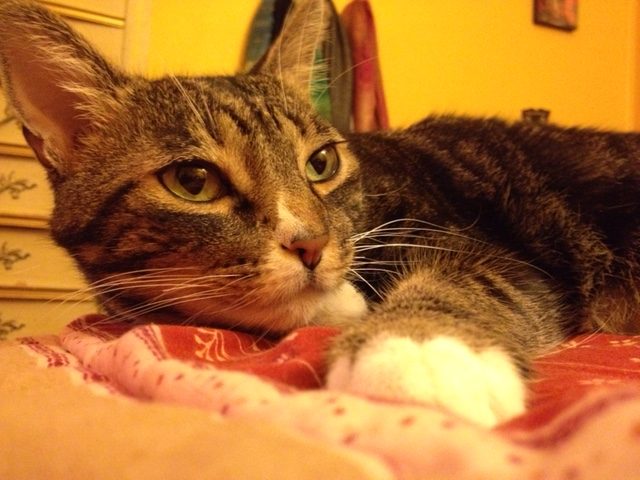 You're welcome.
Aaaaand…that's all about me! Great to meet you. I'm looking forward to getting more involved with and learning from this amazing community of intrepid travelers! Ciao!
Enjoy this post? Pin it for later!
Danielle is a performing artist with big dreams and a serious case of wanderlust! She is a fan of singing, telling stories, eating good food, and cuddling with her kitty-baby, Myah.