Digital-Nomad-In-Training: Learning To Balance Work And Travel
Ciao, amici miei!
As you may have read in my last post, my first foray as a digital nomad in the small town of Mercatello sul Metauro, Italy was pretty dang awesome. It was like living in a big warm hug for a month! But there were also lots of distractions — not the least of which was the rehearsal and performance schedule I was keeping while I was there. I actually hate to call it a distraction, since it was the main reason I went to Italy in the first place. However, that combined with spotty wifi access and cellular data made doing work a bit more tricky than I'd anticipated.
And that was great!
I have a fabulous mentor who tells me often ('cause I forget a lot) that when things don't work out the way I planned, "It's not a fail, it's information." Life is, essentially, a big experiment, and we're all just trying stuff out to see what works. If something doesn't work, it doesn't mean you've failed. It means that now you've got some handy, field-tested information at your disposal so that you can make educated adjustments and do better next time.
Life is, essentially, a big experiment, and we're all just trying stuff out to see what works.
Click To Tweet
So, work-wise, this trip was a bit rough. But wow, do I have a lot of useful information now to make my next location run more smoothly! Here are a few of my favorite tidbits that I learned through my various experiences.

The Palio del Somaro
What I learned: Try to stay at least a few days ahead. You never know when you'll unexpectedly be unable (or unwilling) to get work done.
The Palio was SO much fun! If you ever make it to Mercatello, make sure you're there in mid-July so that you can join in this incredible festival! The Palio normally takes place over the course of two weekends (this year it was cut a bit shorter) and it's like a mini cultural Olympics.
Tourists come from all over Italy to take part in this annual event.
There's a parade and a somaro (donkey) show, nightly live concerts, and of course, lots of food and drink. But they also have a series of games in which the four neighborhoods of the town battle it out for the top spot. The games include a volleyball tournament, a pasta making competition, birucini racing (small pedal cars with wooden wheels), a tree trunk cutting competition, and lots more. Probably the most entertaining event is the donkey races, but be prepared to do a bit of waiting around. After all, it's a time-consuming (and hilarious) feat just getting all of the stubborn donkeys lined up in the same place at the same time to start the race!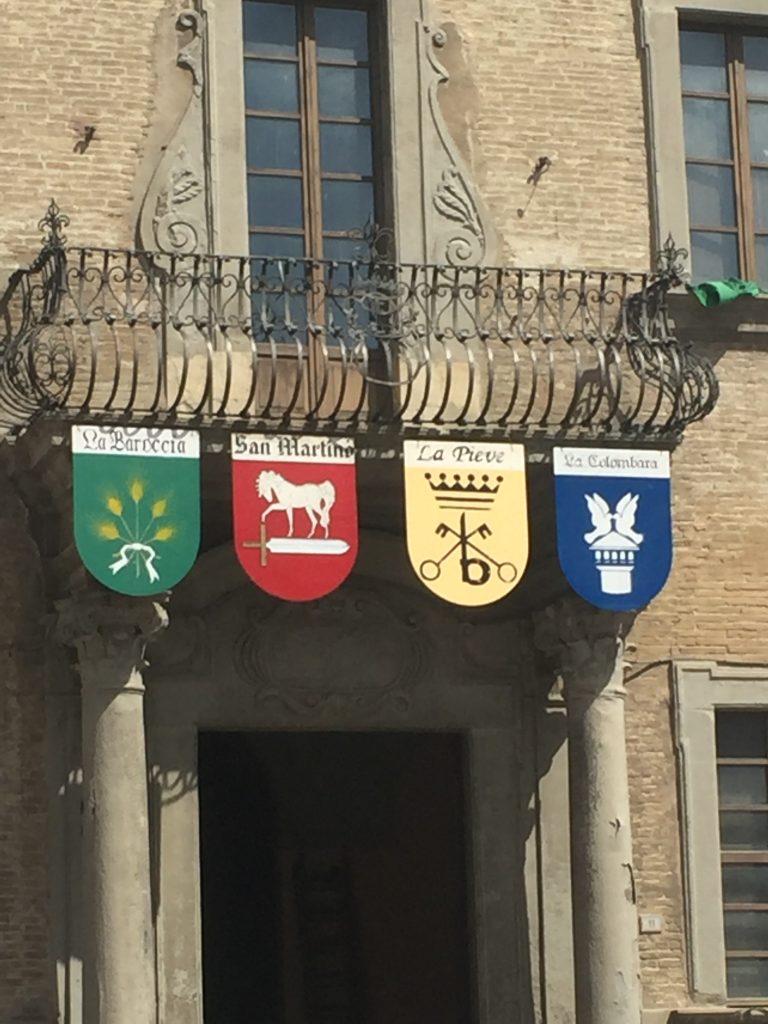 The four neighborhoods in the town are called La Baroccia (green), San Martino (red), La Pieve (yellow), and La Colombara (blue). They earn points in each event based on how well they do and the points get added up to determine the overall winner of the games. The apartment I was staying at for the month was in La Pieve, and my roommates and I were eager to show our team spirit. It must've paid off, because La Pieve won the 2017 games for the first time ever! Wooooo!
And the work got done…when?
Most of the festivities took place in the piazza, so it, along with all of the bordering shops, restaurants, and cafes were constantly packed. This included the cafe where I usually came to work, which meant there wasn't always room for me to sit down and get things done. Tack on the fact that the festivities went on — loudly — into the wee hours each night, and you end up with sleep deprivation and a very unproductive few days. Staying ahead of the game isn't just about being an overachiever. It's about giving yourself the freedom to be able to take time off and enjoy really cool experiences when they pop up, guilt-free. That's what this whole freedom lifestyle thing is all about! I was not guilt-free. And I had to pay for it later. Ouch.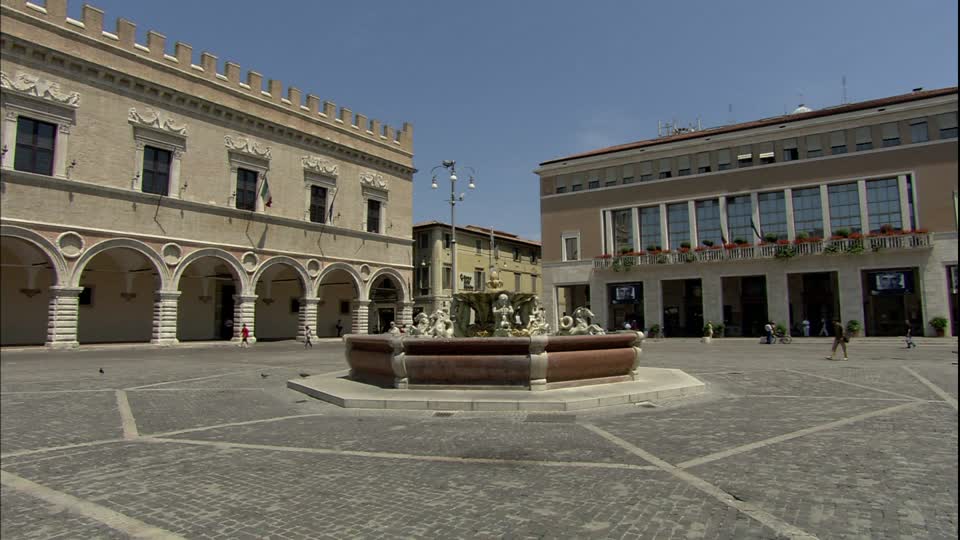 Pesaro
What I learned: Always have some offline work ready to go.
Pesaro is a beautiful coastal town that started calling to many of us singers from day one, when we passed through it on our way to Mercatello. So, we eagerly organized a beach trip for one of our days off. We had a bit of a hiccup getting there — Pro Tip: Read all of the signs posted on bus stops. Otherwise you might just see your bus zipping by without you from the alternate bus stop you knew nothing about!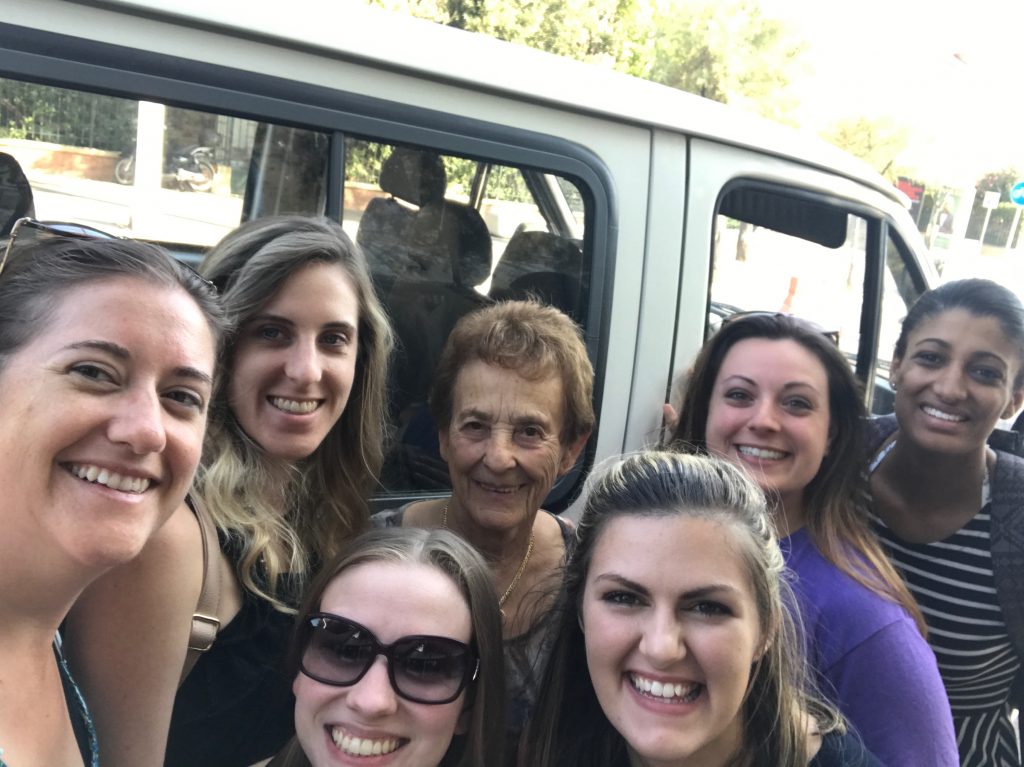 Thankfully, we were in Mercatello, where there's always someone willing to help out.
Within the hour, a kind woman named Bianca picked us up in her big white van and drove us the hour and a half to Pesaro for an incredible price! If you're ever in Mercatello and need to get somewhere, ask around for Bianca. She's the best!
Pesaro sits on the Adriatic Sea, which is gorgeously blue and calm — After living most of my life in a city that sits on the Pacific Ocean, it was odd to me to see a beach with no waves! But I loved the tranquility of it.
We were able to rent a few lounge chairs under umbrellas for the day, which was necessary because it was hot! While my friends napped in the shade, I was able to do a bit of writing work because I had gathered and saved some research articles ahead of time, enabling me to write sans internet. Winning! This nomad-life-hack also came in handy while traveling on trains and airplanes, or when I just didn't feel like leaving my wifi-less apartment to get work done at the cafe. I figured this out about halfway through my time in Italy, and it was a game-changer. Yay, progress!
When we finished up at the beach, we made our way through the center of town to get to the bus station. Our timing wasn't great, since we inadvertently chose to do this during the afternoon pausa, when all of the shops were closed. There's quite a bit of wonderful shopping to be done there, if you're into that!
I was also delighted by the musical history of the city. The great opera composer, Gioachino Rossini — Barber of Seville, anyone? — was born in Pesaro, so there are many Rossini landmarks all over the city, like his childhood home, Casa Rossini, and a theater, music school, and street named after him. Naturally, we all had to geek out for a few minutes and take pictures with the street sign!
Florence
What I learned: Sometimes it's all a bit much… and that's okay.
Our opera ensemble's first concert of the month was at the gorgeous Villa Medicea di Lilliano on the outskirts of Florence. This wine estate is an incredible place for wine and olive tasting, special events, and taking in the Tuscan countryside. You can rent one of their six villas, or just a room in one, and enjoy ultra-customized experiences and relaxation. We were honored to present a concert of opera favorites in one of the many gardens on the premises. It was such a classy and intimate setting, and the staff were very warm and welcoming. I really hope I can go back to stay someday!
The day leading up to the evening concert, however…
Yikes. We took a bus from Mercatello early that morning to spend the day exploring Florence before showtime. I'm sure I don't have to tell you, veteran travelers, that Florence at the height of tourist season is craaazy! Historical? Of course. Beautiful? Absolutely. Worth seeing? Definitely… at any other time of year!
The crowds were outrageous, to the point where it was difficult to even find a place to sit down and have a cup of coffee. Being the introvert that I am, who had also recently suffered some trauma, my anxiety was not having it, and I'm still sad that I wasn't able to fully enjoy this iconic city the way I wanted to. I had even originally planned to go back to Florence on my own at the end of our month in Mercatello and spend my last few days there before returning to the States. But after that day, I decided that ultimately it would be best for me to choose another location.
Once again — Not a fail. Information. I now know when not to visit Florence. Great! I also now know that not every experience has to be fantastic to be worth talking about, and I don't have to pretend to love everything just because I write for a sexy travel blog. Going into the day, I was excited to take lots of pictures and have amazing stories to share. I did have some fun moments, thanks to my friends, but overall, it was kind of a sucky day. I almost left it out of this post entirely.
I think it's easy for travel blogs especially to emphasize the fantastic, and digital nomadism ends up looking like the most glamorous lifestyle imaginable.
Don't get me wrong, it's a pretty great lifestyle, and I still totally want to live it! But it's also really difficult sometimes. Digital nomads are still humans with unique struggles who sometimes have bad days. That's life. And I think talking about gritty, beautiful life is way more interesting than only talking about paradise all the time anyway. So, here sit my words about not loving one of the best-loved cities in the world. On the interwebs. Forever. No take-backs.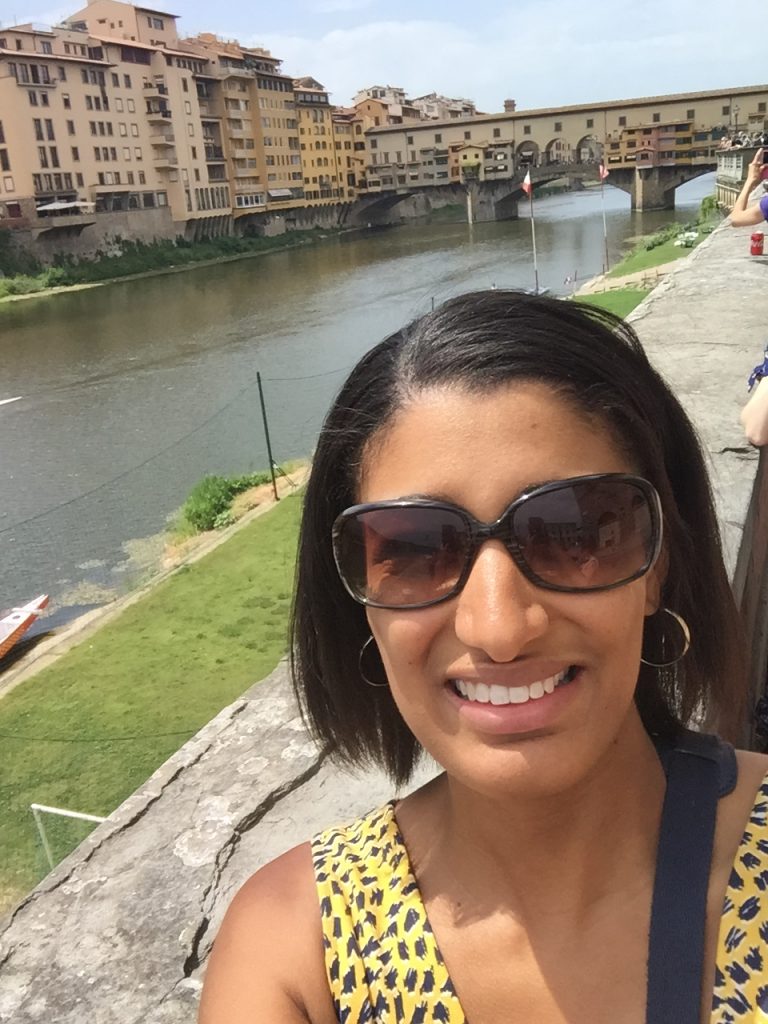 Bottom line, my first location in Italy was an eye-opener that I wouldn't trade for anything.
I sang incredible music, enjoyed delicious food and wine, made wonderful friends, and did remote work that was…adequate. But, many lessons learned! And I can't wait to have another crack at it soon.
Enjoy this post? Pin it for later!
Danielle is a performing artist with big dreams and a serious case of wanderlust! She is a fan of singing, telling stories, eating good food, and cuddling with her kitty-baby, Myah.