Feel At Home With Crafts & Charm In Tlaquepaque, Mexico
Oh my, what an artsy, friendly, lovable place
Tlaquepaque is a really wonderful neighborhood of Guadalajara. Right in its heart, and walkable to everything, is Quinta Don Jose Boutique Hotel — QDJ for short. The hotel is family-run, and simply incredible!
When you walk through the front door, the hotel spills out in front of you. You can't tell from the street, but it's a hidden wonderland!  
We were warmly welcomed by Gaby, Angela, and Alejandra at the front desk, and quickly shown our room.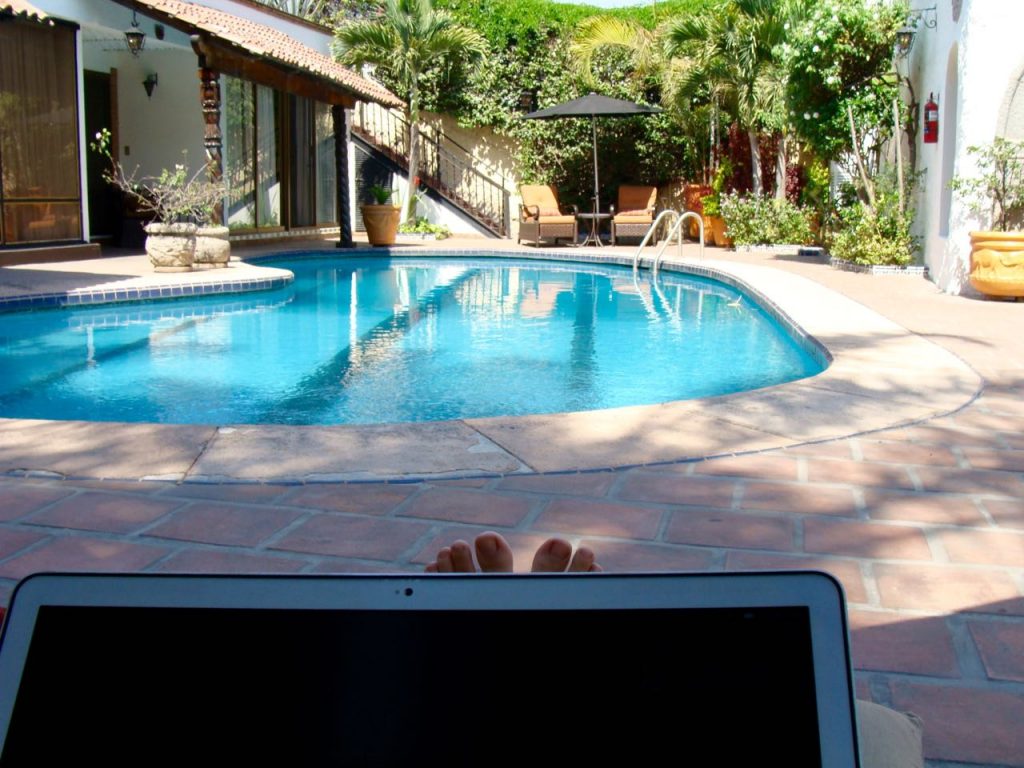 We stayed in a corner suite, next to the pool — so we had privacy, as well as a pleasant view.
Our suite was huge!
There was a couch to lounge on, and desk to work at. We like to change up where we work sometimes, so having options is always appreciated!  Especially at mid-day when it's rather hot outside, and the coolness inside is a much-needed reprieve! Even we cool cats need to cool down sometimes.
It's rather hard to miss the incredible round tub, in place of prominence: in it's own mirrored alcove!  This tub definitely goes on our list of incredible tubby times!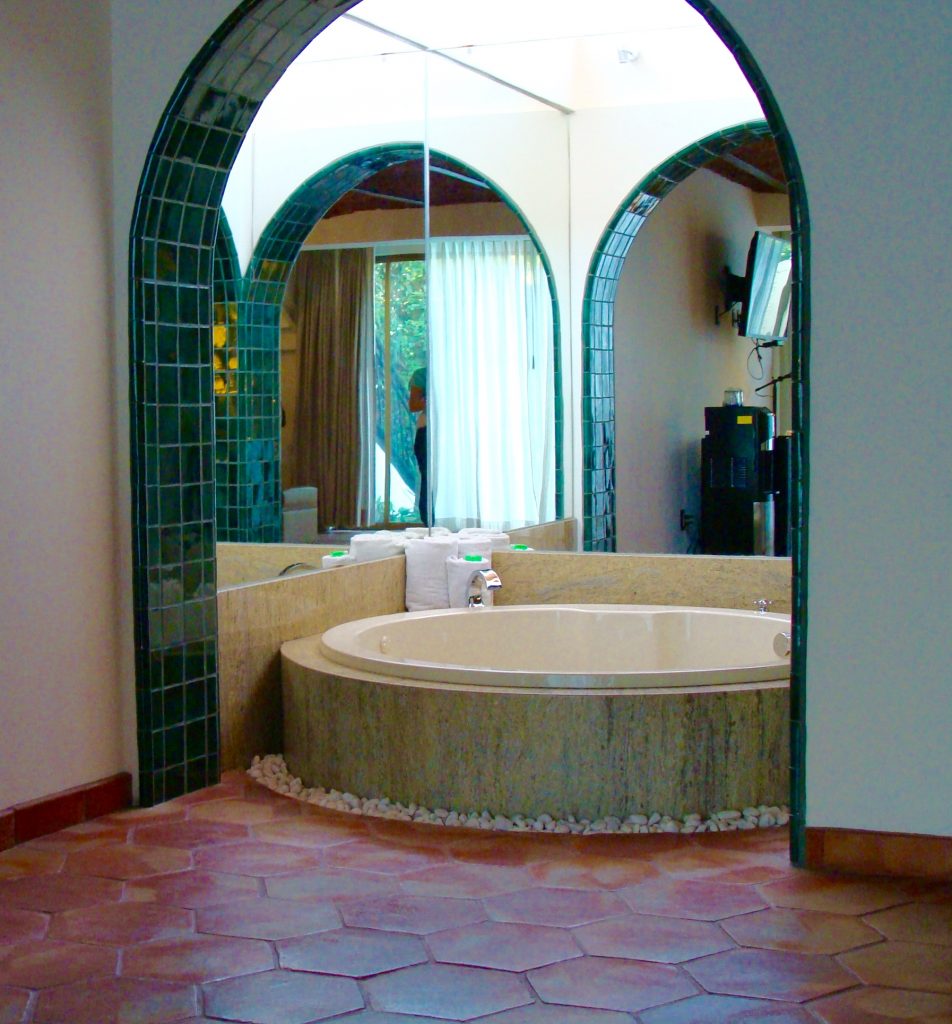 Further into the room was the bed, vanity and bathroom.  The mattress was absolute heaven!  Even that, I feel, is an understatement. Honestly, I was worried that we'd miss breakfast because we could have easily slept through it. I'm pleased to say that did not happen. But wow, was that bed comfy, with a quiet and relaxing atmosphere.
The wifi signal was strong throughout the hotel.  We were able to work by the pool, bar, restaurant, and of course… in bed.
Some days we never needed or wanted to leave the hotel grounds!
Don't get me wrong: we like to get out a little. But nearly everything we needed was right there!
Every morning we were warmly greeted by the staff serving breakfast and we started the day with coffee, fresh OJ and fruit.  We would then order eggs with chorizo, bacon or ham, graced with delicious cheese!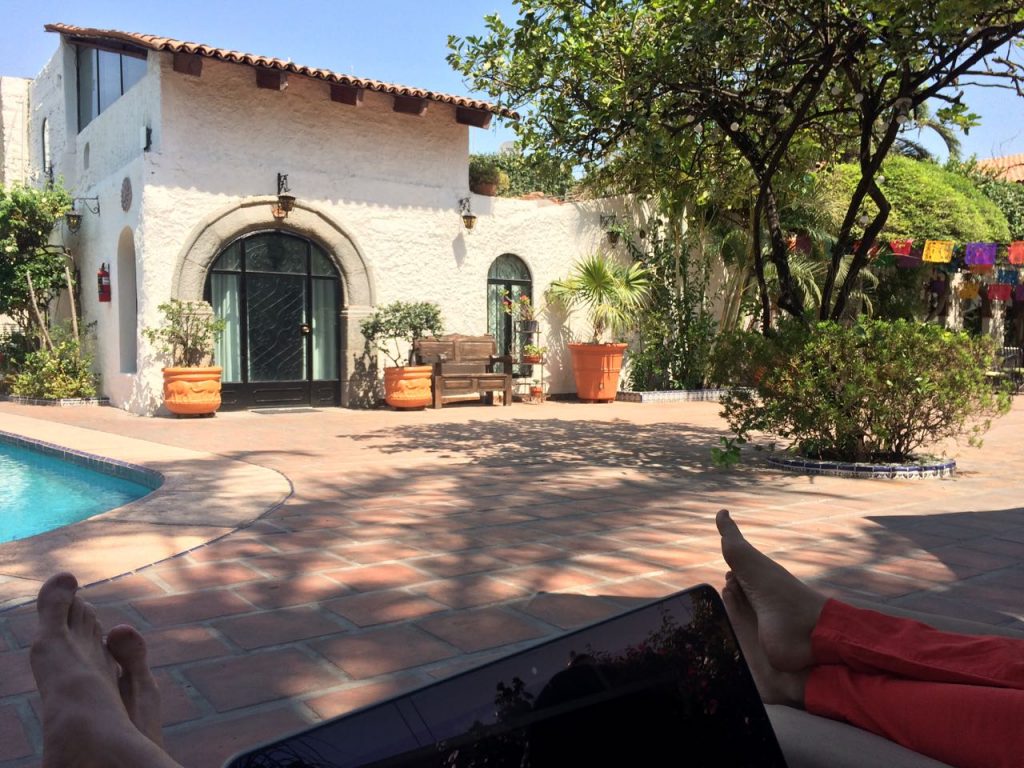 After breakfast we would work by the pool or on the veranda until it became a bit too hot to stay outside. At that point we'd either siesta or (on some days) head out to work in a cafe in town.
Quinta Don Jose also boasts one of the best restaurants in Tlaquepaque!
We highly suggest checking out TlaquePasta Restaurant.  At the QDJ Tequila Bar, the margaritas during happy hour are humongous, and beautifully mixed.
The restaurant serves Italian and Mexican dishes that are incredibly fresh and tasty! We tried nearly everything on the menu… and were never disappointed.
After staying at Quinta Don Jose for a few days we felt like part of the QDJ family.
Everyone was so warm and welcoming; they really made our stay special and memorable.  You really do feel that the hotel is family-run, and because of this, there's a level of care that you won't receive in most other establishments.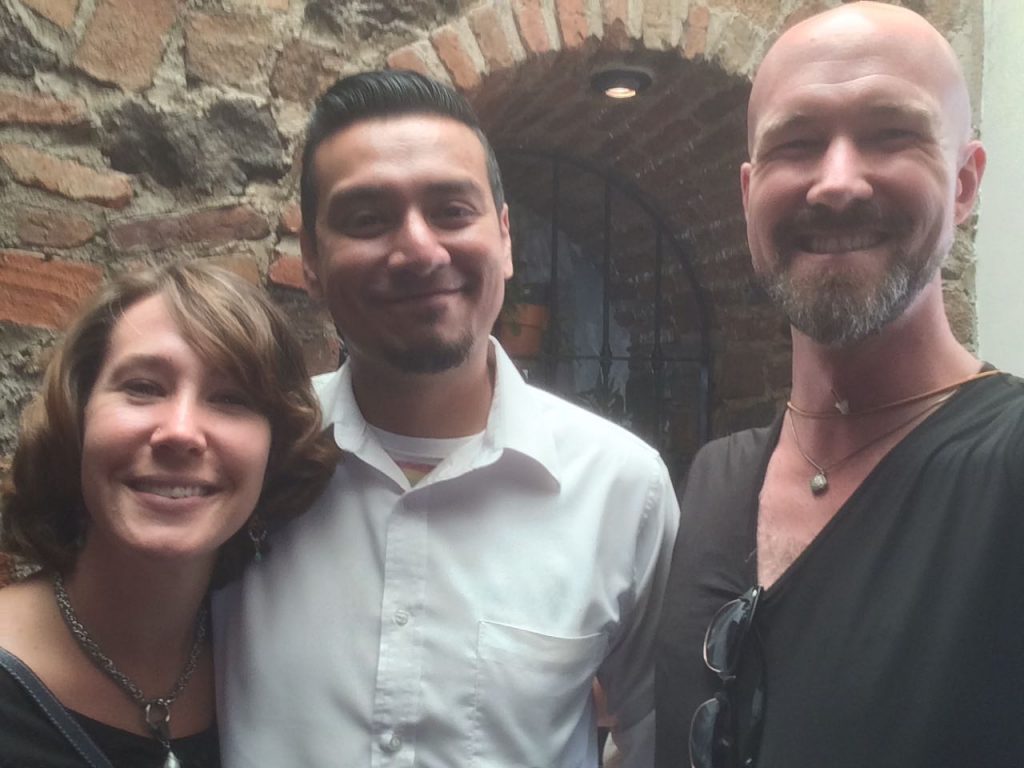 The Tlaquepaque neighborhood is full of incredible art galleries, cafes and restaurants.
We've been raving about the hotel because we were blown away by the experience, but we do hope you leave the hotel grounds when you visit to explore a bit! It's a really special area.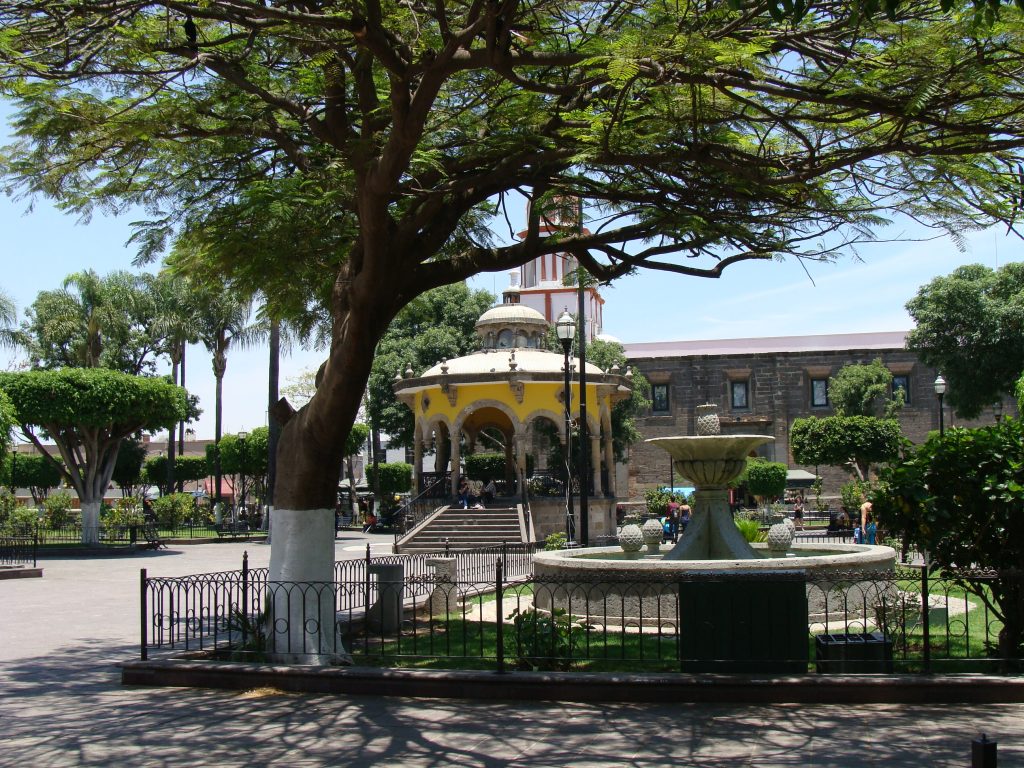 You can listen to live music, purchase beautifully colorful Huichol crafts, eat tasty street food, and enjoy some people watching… all without leaving the center square!  On the weekends and in the evenings, you'll see that this is the place to be!
Fun fact: the tourism slogan around here is "Jalisco es México", and the idea behind this mantra is that this region of Jalisco is the origin of many things you think of as typically Mexican: tequila, familiar dishes, mariachi bands, etc.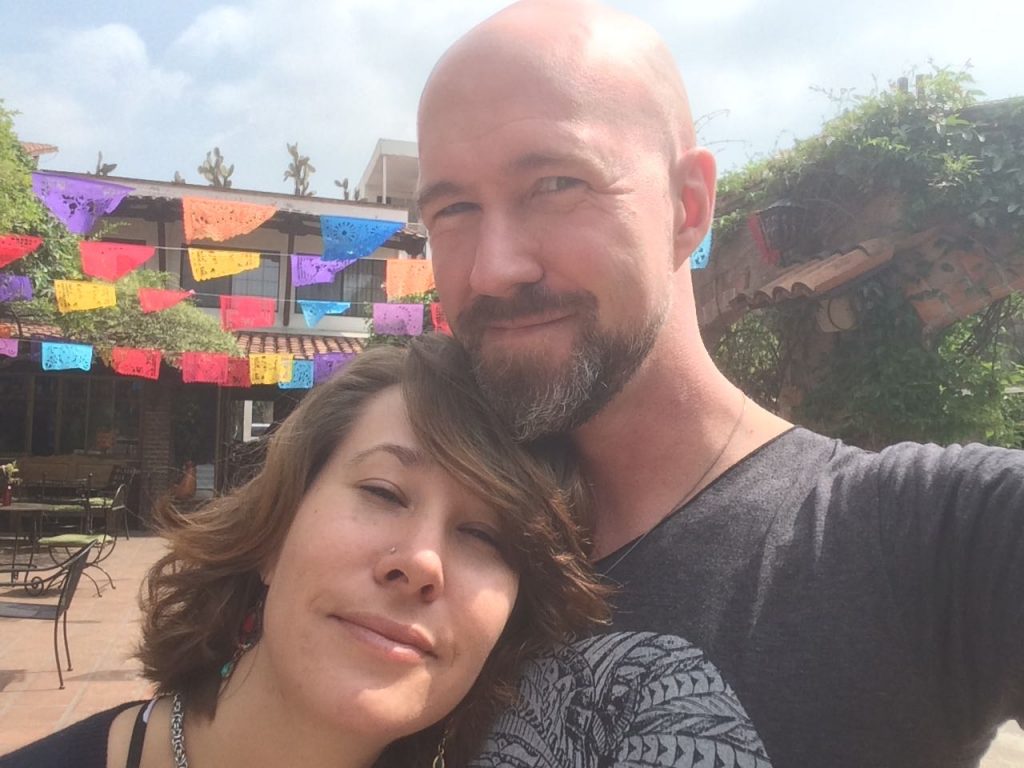 Thank you QDJ Family for an incredible experience!  You will always be the heart of Tlaquepaque to us!
Want to save this post for later? Pin this image to Pinterest!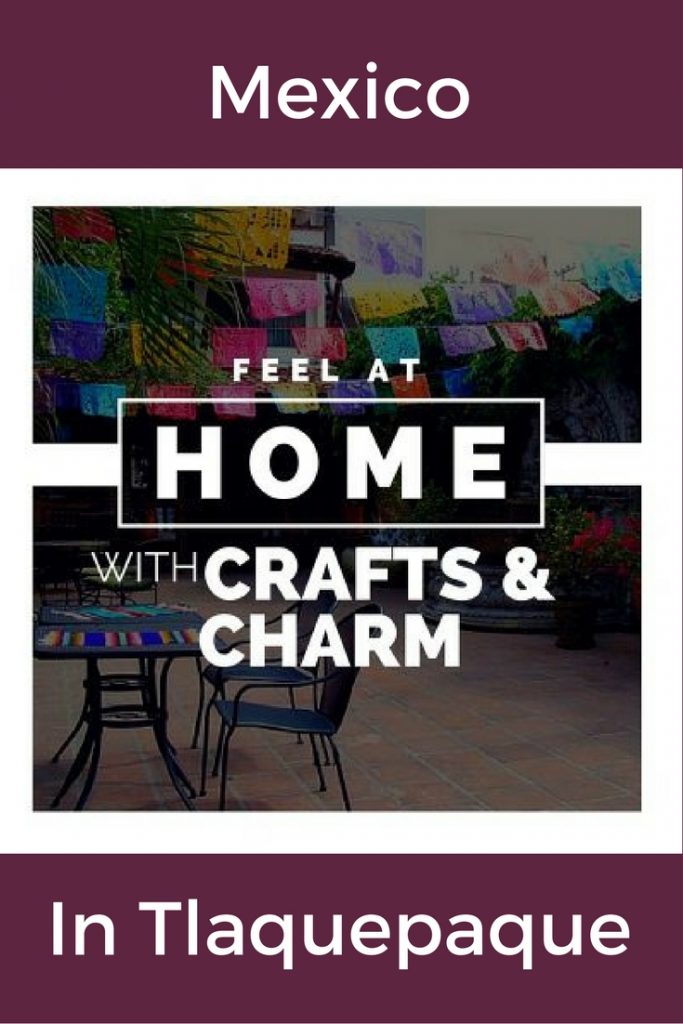 Ashley is exuberant about location independence! She relishes new experiences and working with boutique hotels and resorts. She's always thinking about design and food… and where they'll travel next!