TLC can sometimes take a back burner when you are busy and on the go.
But let me tell you, it's one of the most import things you can do for yourself.  Especially while you are on the road, show yourself some love.  It's really fun!
This is a great list of 10 Self-Care Strategies.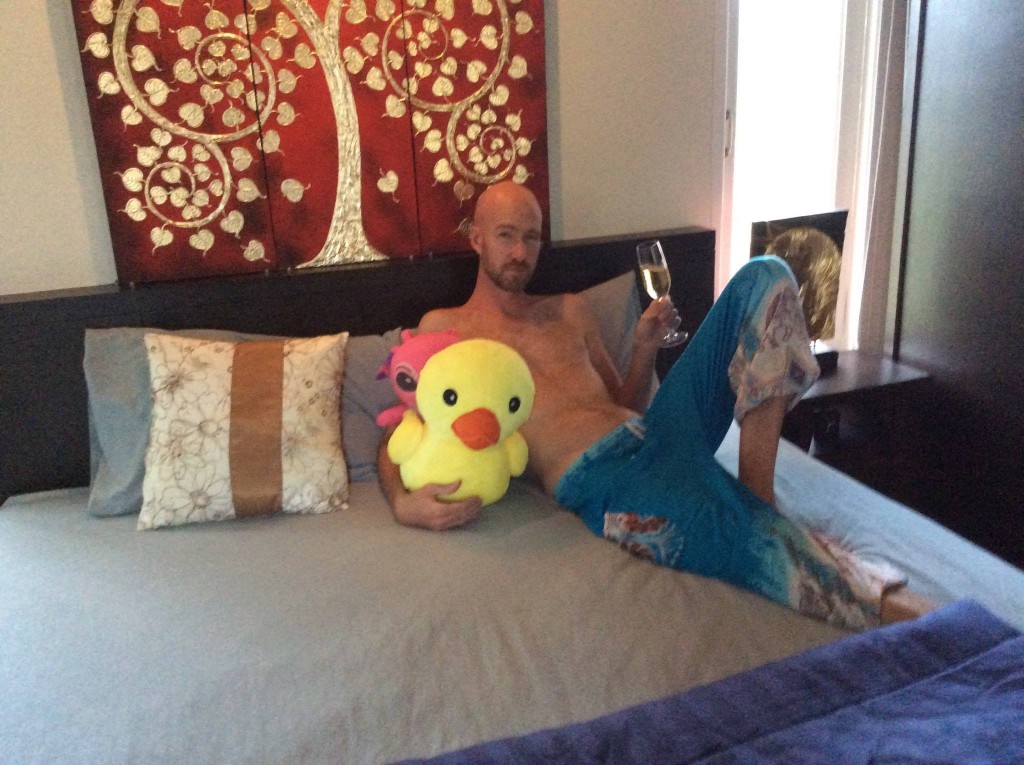 Our self-care is often low-key and includes a bottle of bubbly.
To a bystander we would look like a couple spending a boring evening in, possibly eating takeout in front of the TV; but this is when we take a moment to slow down, catch up on hygiene and enjoy a good cuddle.  It's perfect.
Enjoy this post? Pin it for later!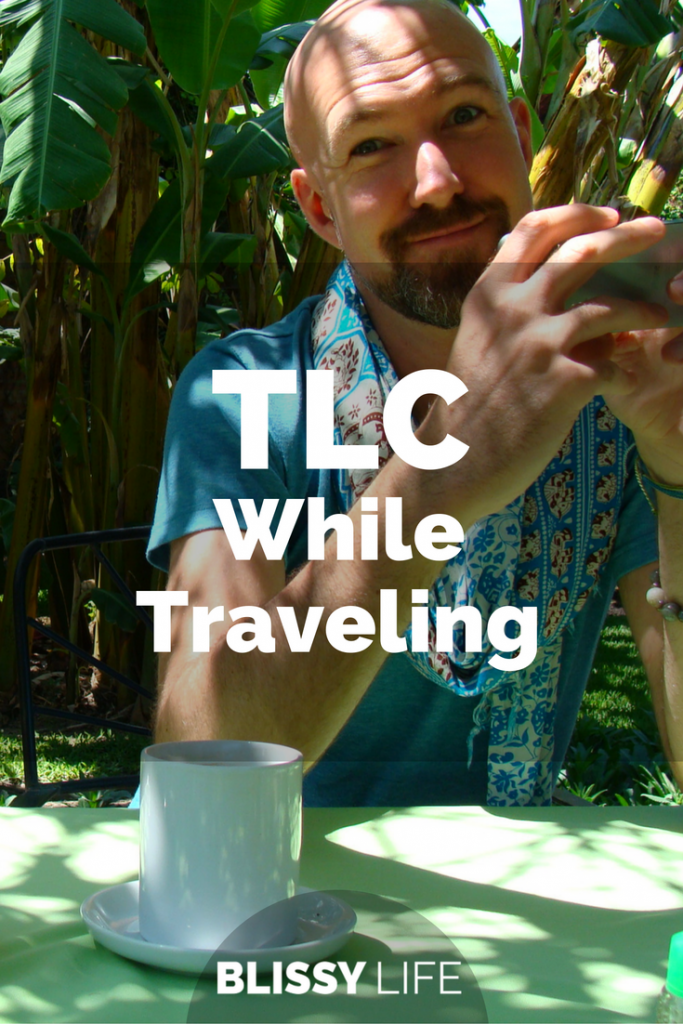 Ashley is exuberant about location independence! She relishes new experiences and working with boutique hotels and resorts. She's always thinking about design and food… and where they'll travel next!