Experience This Romantic Boutique Hotel in Jerusalem
There's a charming village in the mountains of Jerusalem that's full of love and mystery.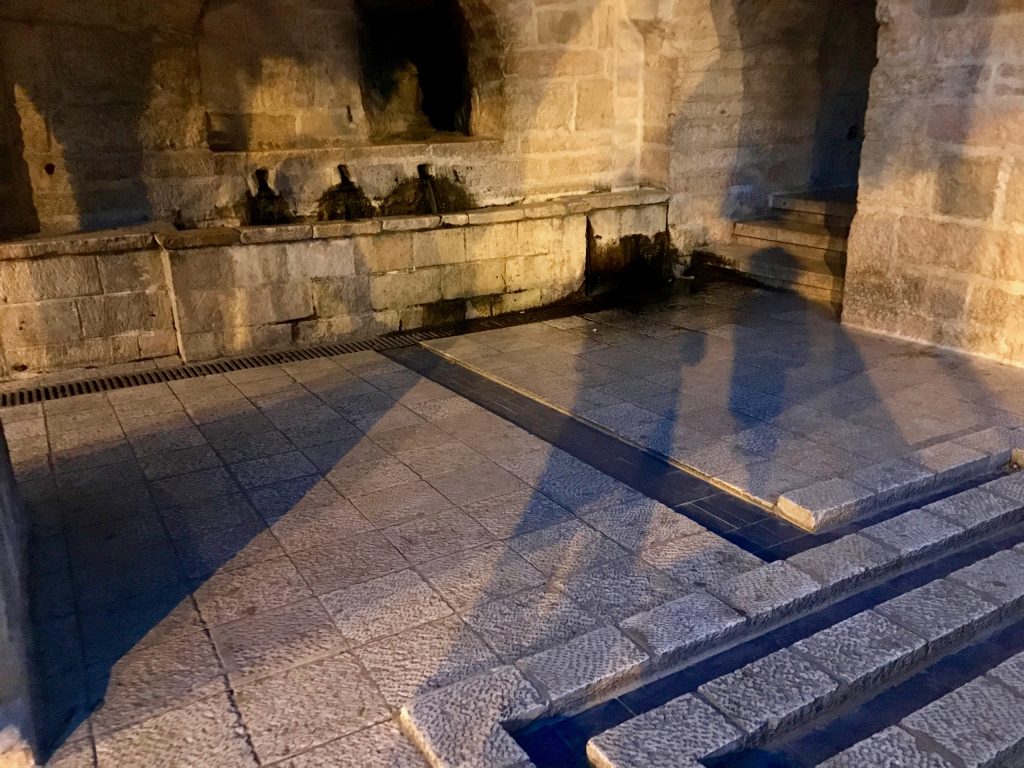 The laid back village of Ein Kerem grew around Mary's Spring, in which it's said the virgin Mary came to get water.
It's clear that Alegra Hotel is a place to slow down and love.
This picturesque village is perched on top of a mountain, and it is the perfect place for a little quiet and relaxation outside of the bustling streets of Jerusalem proper. It's a beautiful drive through winding roads, or an easy tram and bus ride.
Ein Kerem is home to one of the most incredible luxury boutique hotels we have had the pleasure to stay at! Alegra Hotel is nestled right in the heart of the village, and it is the perfect place slow down and love somebody.
A love story for every room.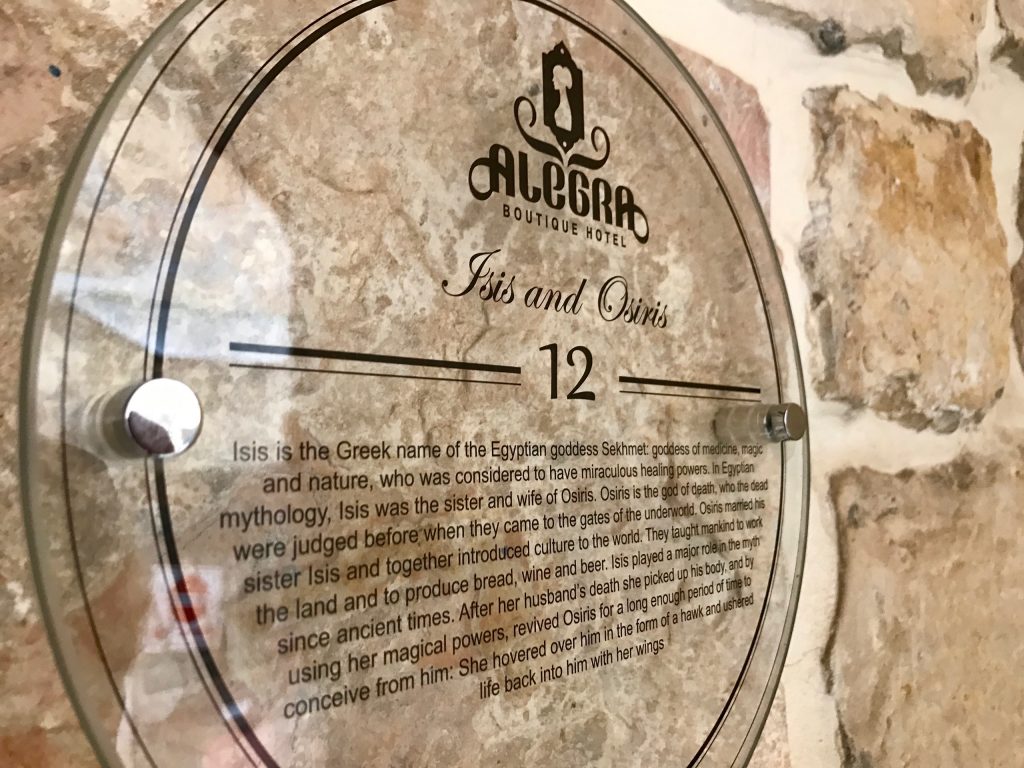 Not only is the hotel beautiful… the story behind the space is heartwarming! Each room is named after a famous love story. We stayed in the Isis and Osiris room. Outside each room is a plaque, detailing the story.
Alegra Hotel is an artsy oasis that feels like home.
We were delighted by the unique architecture and design of the space. As you can imagine, old buildings are not the easiest to work with — which Jerusalem has their share of — and the designers did an incredible job keeping the space comfortable and luxuriously furnished. Also, the original artwork throughout the hotel is truly breathtaking!
Our bathroom sported one of the biggest jacuzzi tubs.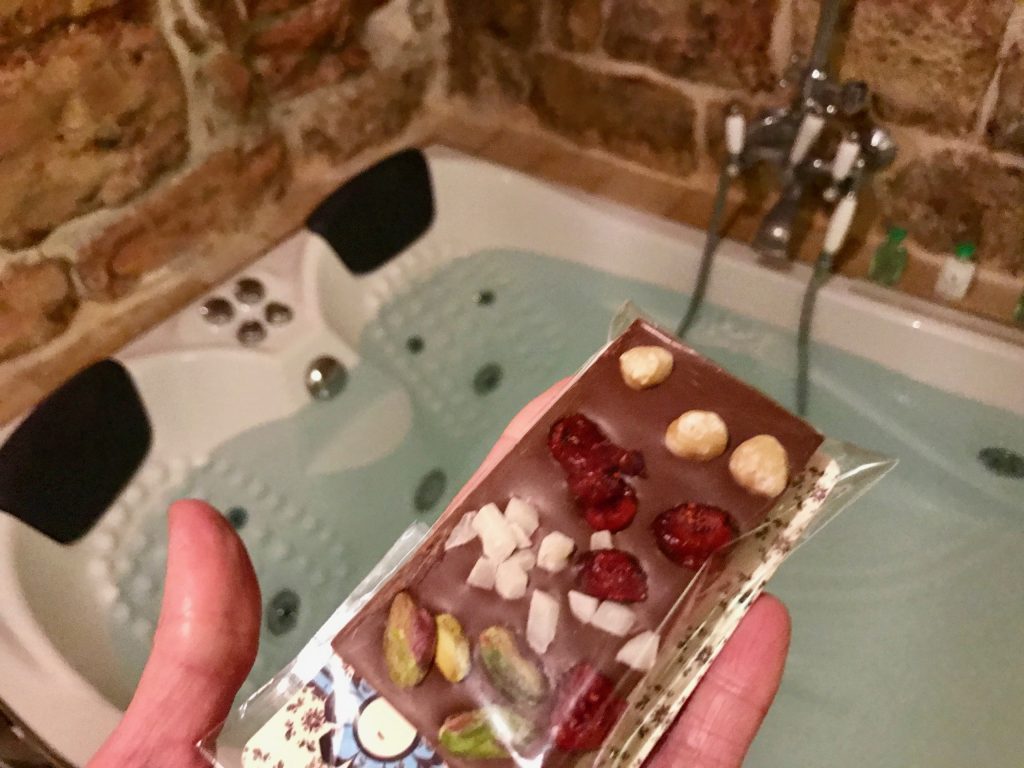 With our relaxing tubby time, we greatly enjoyed a complimentary chocolate bar goodie from the chocolate store next door — Sweet Ein Kerem. What more could you want?!?!?
The hotel has a beautiful garden and pool.
The garden is an oasis, with little hidden nooks to lounge in and relax. Surrounded by flowers and fruit trees, you will feel worlds away.
Enjoy a glass of Alegra wine on the roof!
Although the evenings were still a little chilly, we did enjoy a glass of Alegra Hotel red wine, wrapped in blankets on the rooftop. watching the lights of houses twinkle on the adjacent mountainsides.
Breakfast is an experience to be relished!
There is not a menu for breakfast — actually, the talented chefs prepare a multi-course meal that will delight the senses. We made sure to leave plenty of time every morning to fully enjoy this experience, because it is amazing. This is where we were first introduced to shakshuka, in which eggs are softly cooked in spiced tomato sauce — yum!!
Everything is made in-house, and you can tell!
Be sure to make reservations the day before, to have an incredible multi-course dinner at the in-house gourmet restaurant, Francis. You're given the option to sit at the counter and talk with the chef or sit at your own table. Although, I highly suggest you sit at the bar and watch the artist at work.
There are also many wonderful restaurants a short walk away.
We enjoyed dinner at Mala Bistro, nearby. We sat outside under the heat lamps, and enjoyed an incredible halloumi salad and kebab.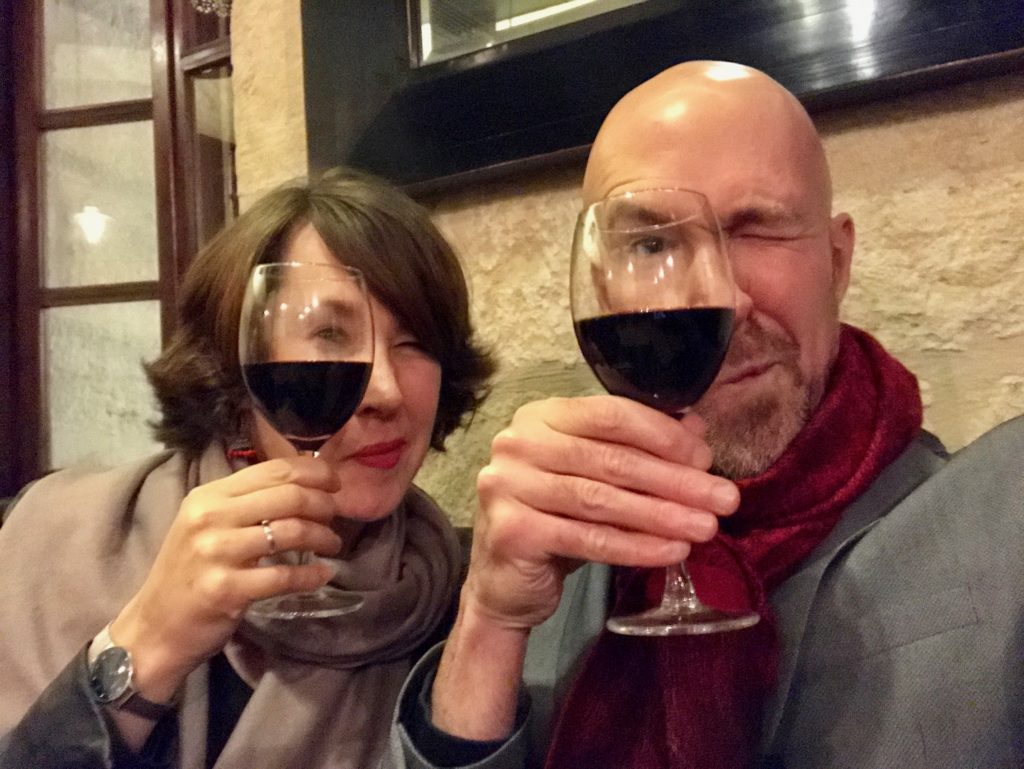 Ein Keren has everything you need for an incredibly relaxing — and maybe romantic — getaway. The rest of the city is easily accessible, although you could also easily stay in Ein Keren and stick to exploring its boutique shops and restaurants.
Thank you for an absolutely amazing experience, Alegra Hotel. You will always hold a special place in our hearts!
Compare prices! Alegra Hotel | TripAdvisor | Booking.com
Enjoy this post? Pin it for later!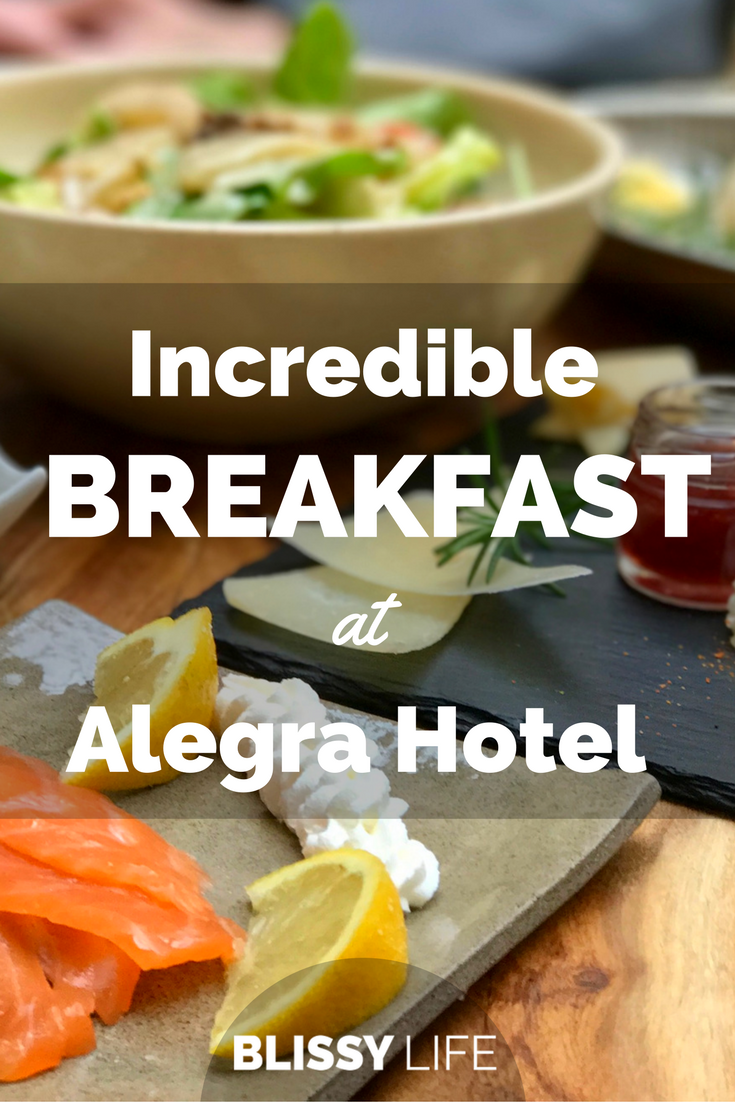 Ashley is exuberant about location independence! She relishes new experiences and working with boutique hotels and resorts. She's always thinking about design and food… and where they'll travel next!