A Must-see Traditional Story Told In A Modern Way
Prepare yourself for awesomeness
There's a new, and rather exciting event in Krabi: the Paka Show Park is producing some rather incredible experiences for the senses.  We just saw their Illumanorah show and were floored!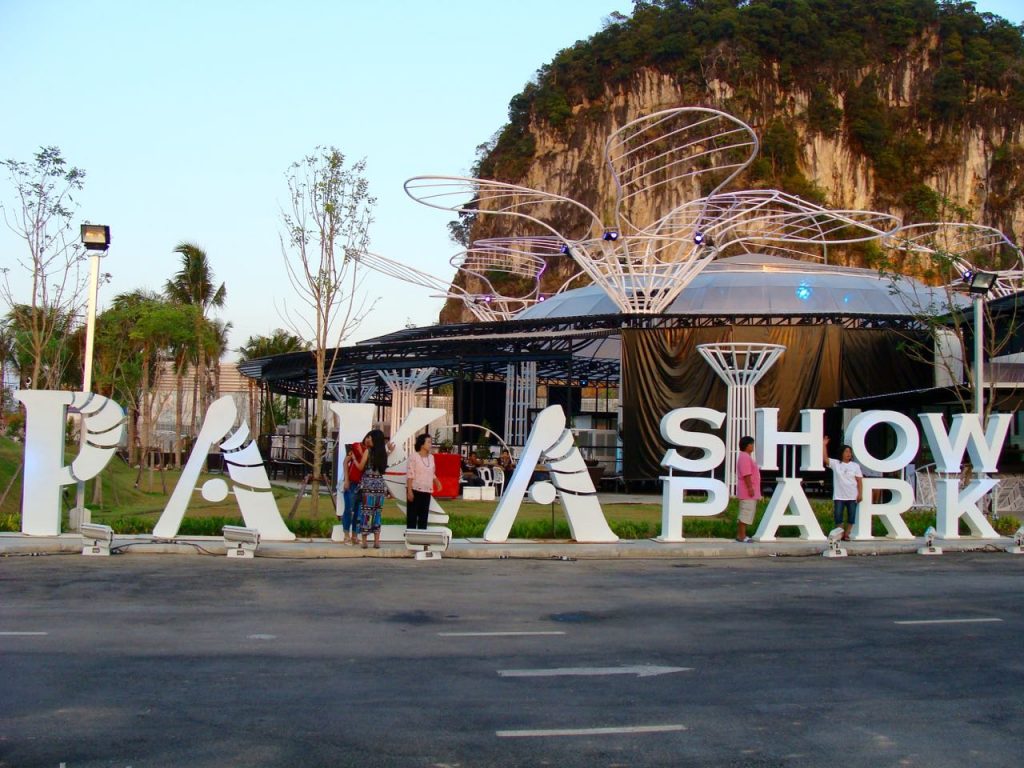 The Paka Show Park is centrally located in Krabi Town, but honestly it's rather hard to miss from the road!
Start with a delicious buffet.
We arrived a bit early, to check out the new theatre, and to enjoy their buffet dinner.  Thai dishes were beautifully cooked and presented right next to the open-air show area. Next to it, there's also a bunch of local shops and artisans selling fun goodies.
After serving ourselves from the buffet and hoping dearly that the food wasn't too spicy (you never know in Thailand), we sat in our assigned seats and had a chance to look around at the incredible stage.
The stage is round, with seating on all sides.  Instead of a solid curtain, there is a wall of white string with a colorful design projected on it.
The food wasn't too spicy, and it was quite delicious.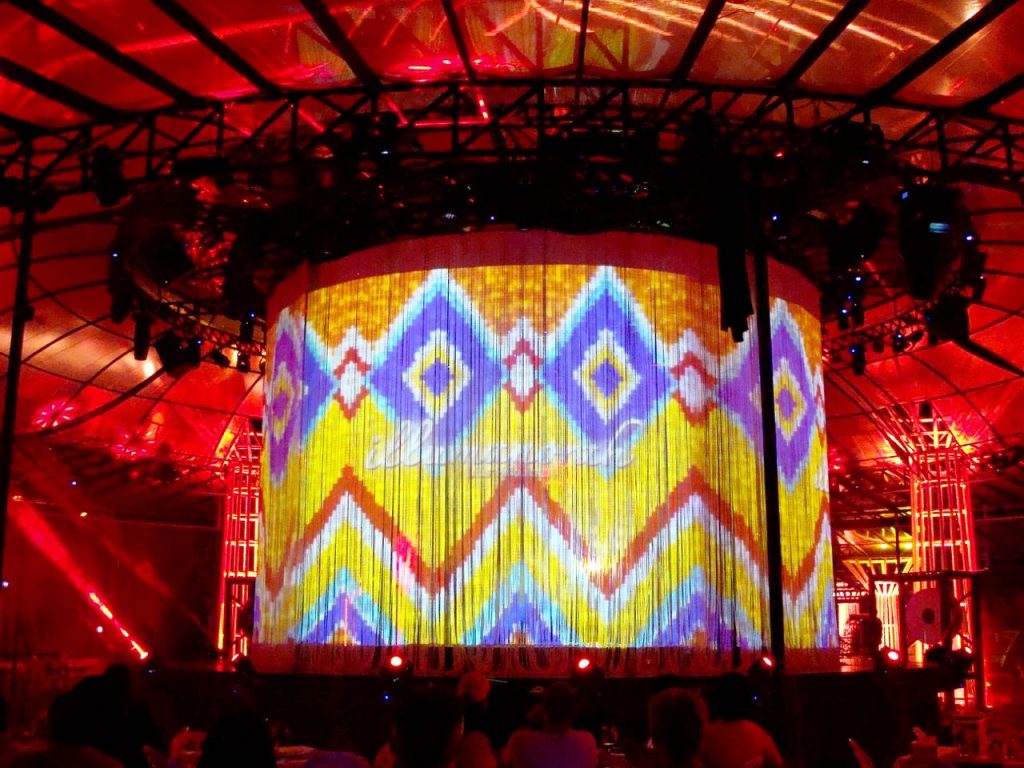 We had no idea what to expect, fortunately our event ticket was a little booklet that explained the traditional Thai myth the show was about. This was so appreciated, so we had a better idea of the storyline. Then the time drew near…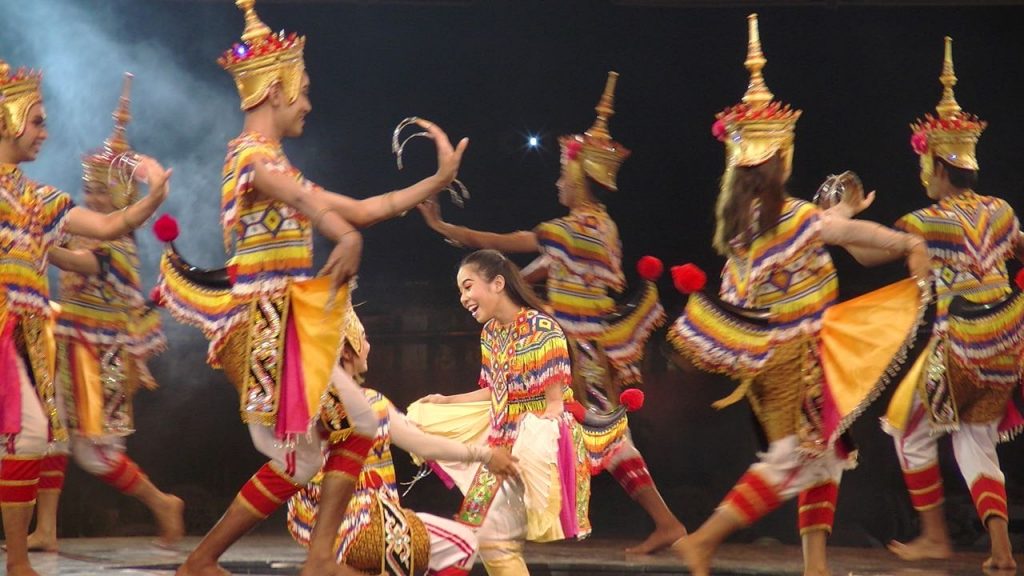 What a vision!
The show began, and we quickly noticed the use of audio and projection to help tell the story.  There was an incredible level of creativity and design that went into this production.
The costumes and props were incredible!  Because the stage is round, the setting was very simple.  Often characters and staging was coming on and off stage through the floor.  Which was very cool to watch!
It was so fun to see a traditional Thai story (that was admittedly unfamiliar to us) portrayed in a modern way, with high tech lights and audio.
We won't give the story away, but we were enchanted by the fantastical romance!  :-)
We later found out this is only the first chapter of the story.  The second part will come out later this year.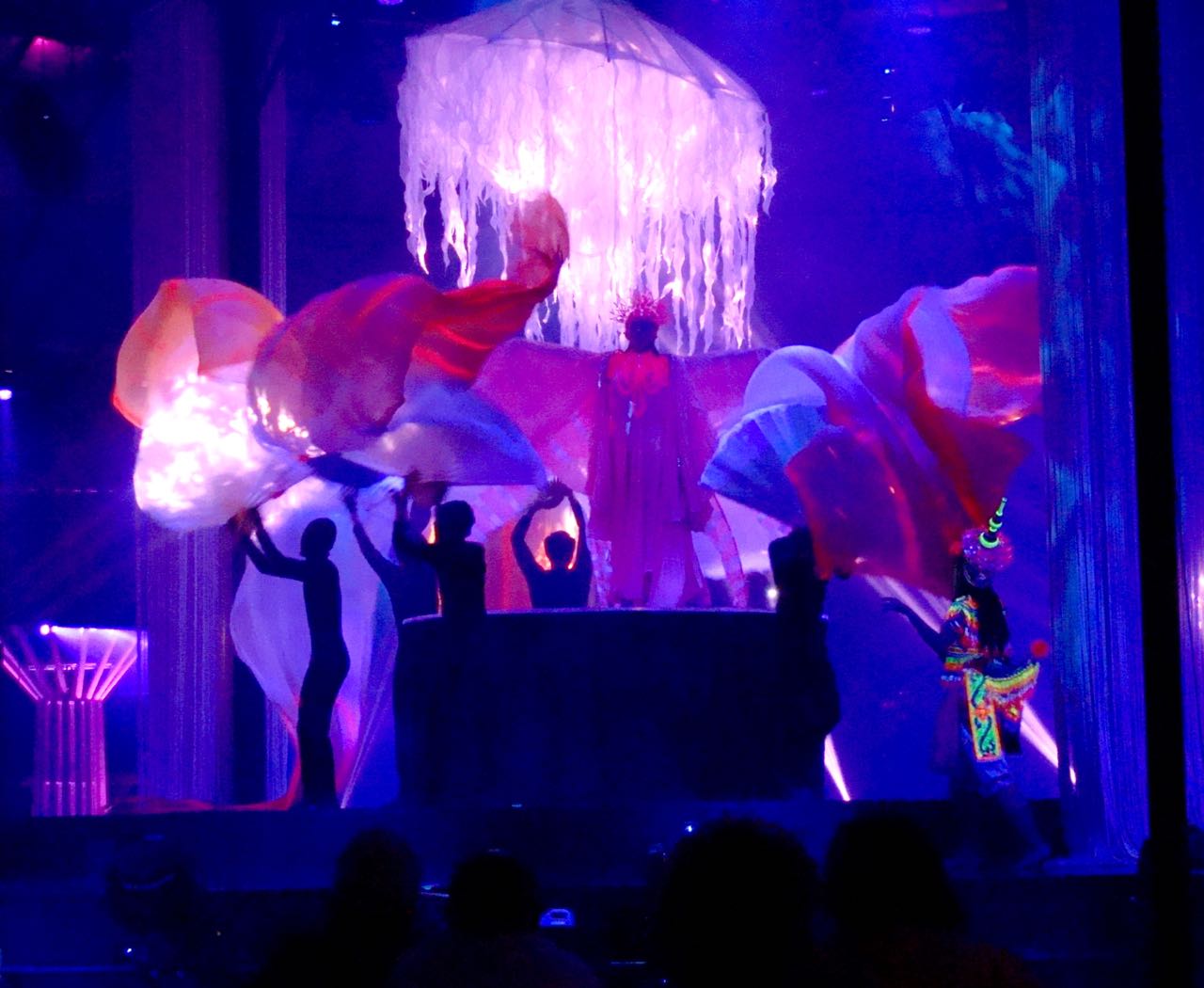 The Paka Show Space is quickly becoming "the thing to do" in Krabi!
We feel this is the perfect place to have date night in Krabi to enjoy dinner and a show with your better half! Check it out!
Enjoy this post and want to save it for later?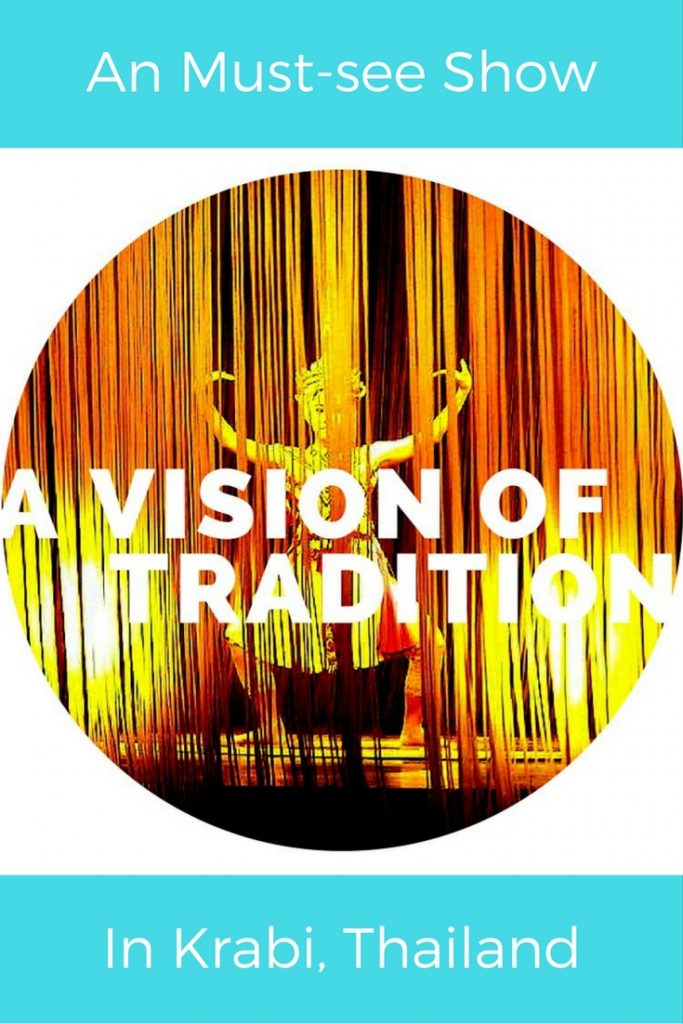 Ashley is exuberant about location independence! She relishes new experiences and working with boutique hotels and resorts. She's always thinking about design and food… and where they'll travel next!