Birthday Surprise: Houseboat Style on Mae Ngat Dam, Chiang Mai!
Last week I celebrated my birthday.  I turned 29 and can I honestly say we celebrated the whole month of January.  It's really not a secret: brunch and birthdays are very important to us.
Curtiss surprised me on my birthday.
I was told I needed to pack an overnight bag, my daisy-duke shorts and a box of wine.  I felt I was prepared for most situations.  Also the weather was threatening to be cold and rainy — being in Chiang Mai, Thailand, getting this cold only happens a few days a year.
On the way to our mystery destination, we picked up a couple of friends with the songthaew, and headed an hour north of Chiang Mai.  We unloaded at a boat dock in Sri Lanna National Park and I was starting to piece together what my surprise may be.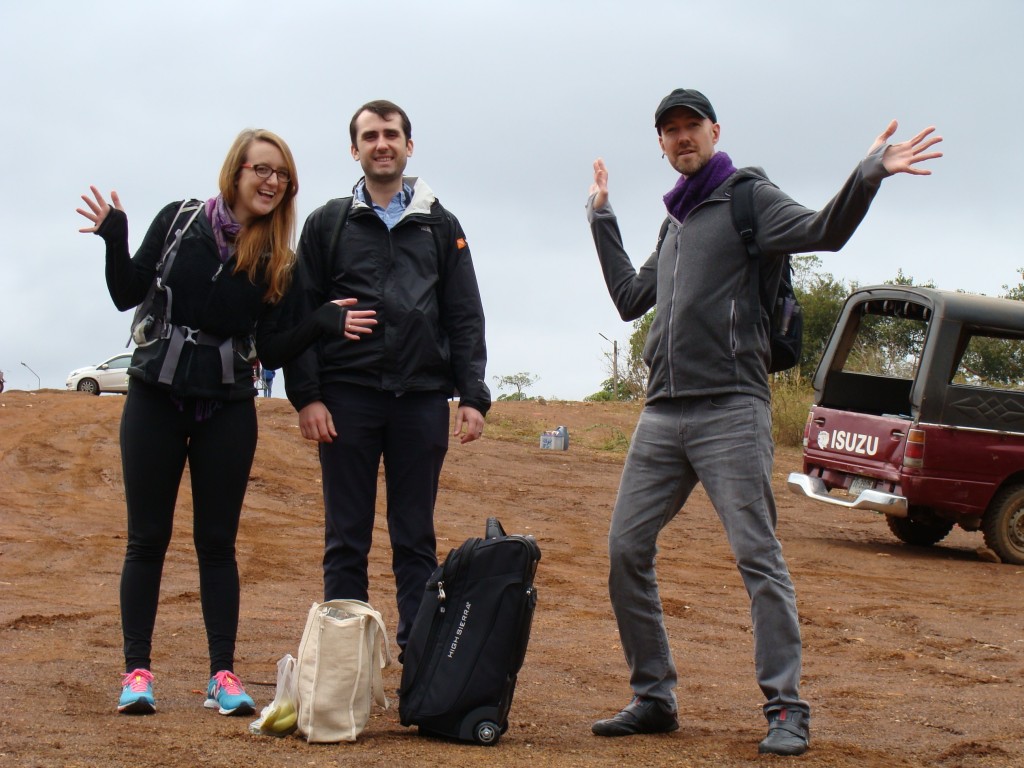 And I was totally right on the button!
We were going to spend the night on a houseboat on Mae Ngat Dam! This is something I've been wanting to do while in Chiang Mai, because houseboats are so cool!
We road a longboat for 20-ish minutes to our little community for the night.  It was almost eerie, because we were the only people there.  I can easily imagine it becoming like spring break when the sun is out and the Chang is flowing.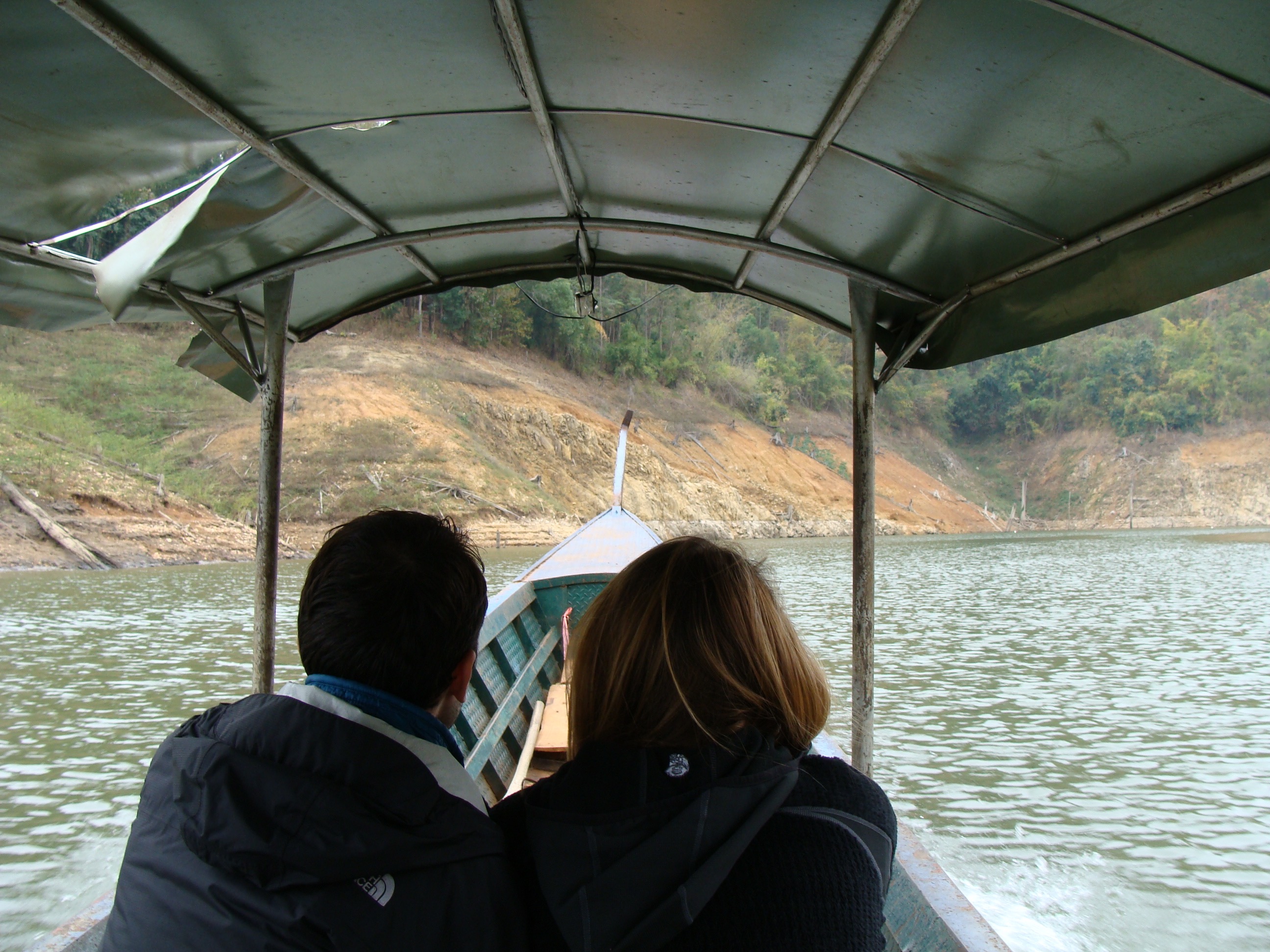 That night we had a really fabulous dinner on the water.
The Thai dishes were fresh and fish heavy.  I had a slight issue with spiciness — normally it's assumed by Thais to make food less spicy because I'm Farang, but this tasted like genuine Thai spicy goodness.  Unfortunately, I'm still a bit sensitive after being in Thailand for months.
We wore fun party hats and ate cake to celebrate.
We drank a lot of wine and talked late into the night.  The rooms were very simple, and each had a private bathroom.  Normally I would have worried about our noise level, because sounds can really travel over water.  But we were the only people there (other than the owners)! The thin room walls could not contain us!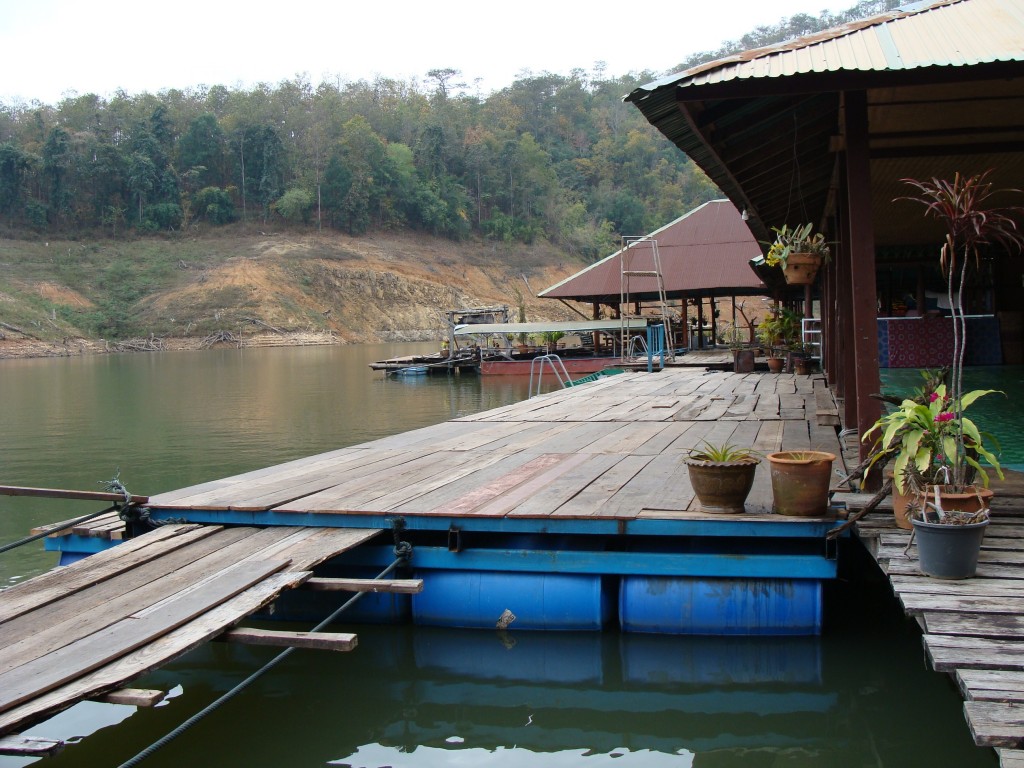 You may be scratching your head and wondering why you would want to visit.
I suggest it, because it was a really unique experience.  The accommodation is simple, and you almost feel like you're camping — but for a night or two it's perfect.  Rarely have I been in a situation to sleep on the water and be completely surrounded by mountains and water.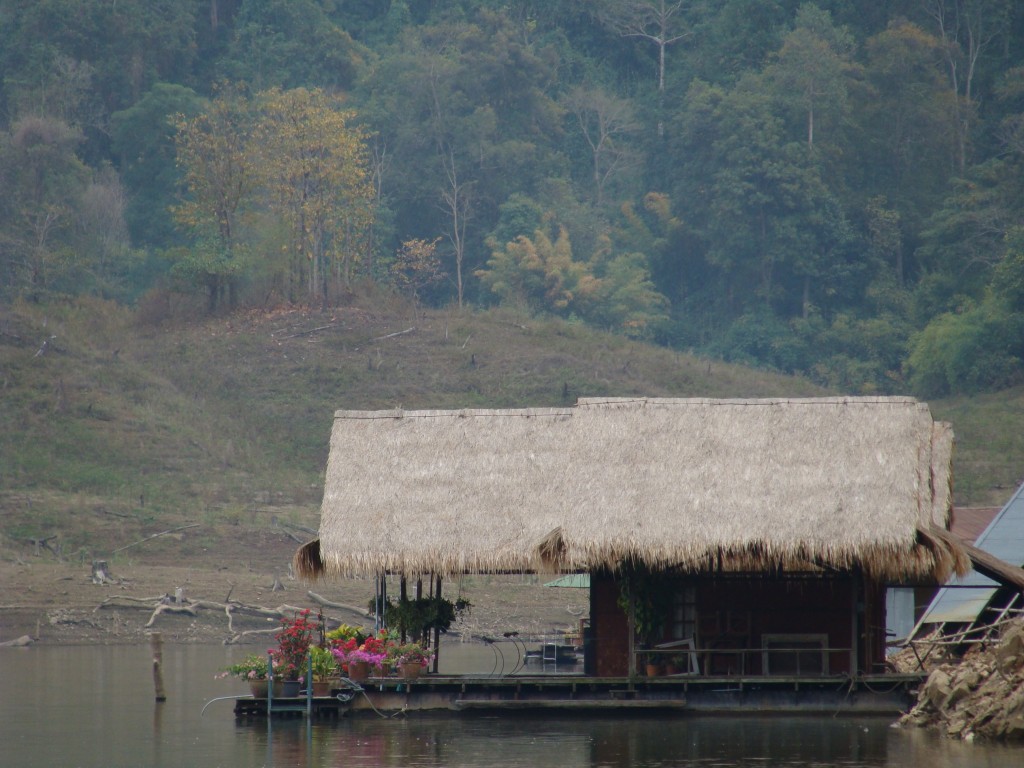 The next morning on the dock, we had a slow breakfast of eggs and instant coffee, and headed back to the boat launch where our songthaew was waiting for us.
Alas, the daisy dukes never left my backpack. They will need to wait until our next adventure.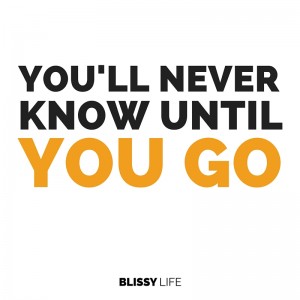 Save this post for later — pin it!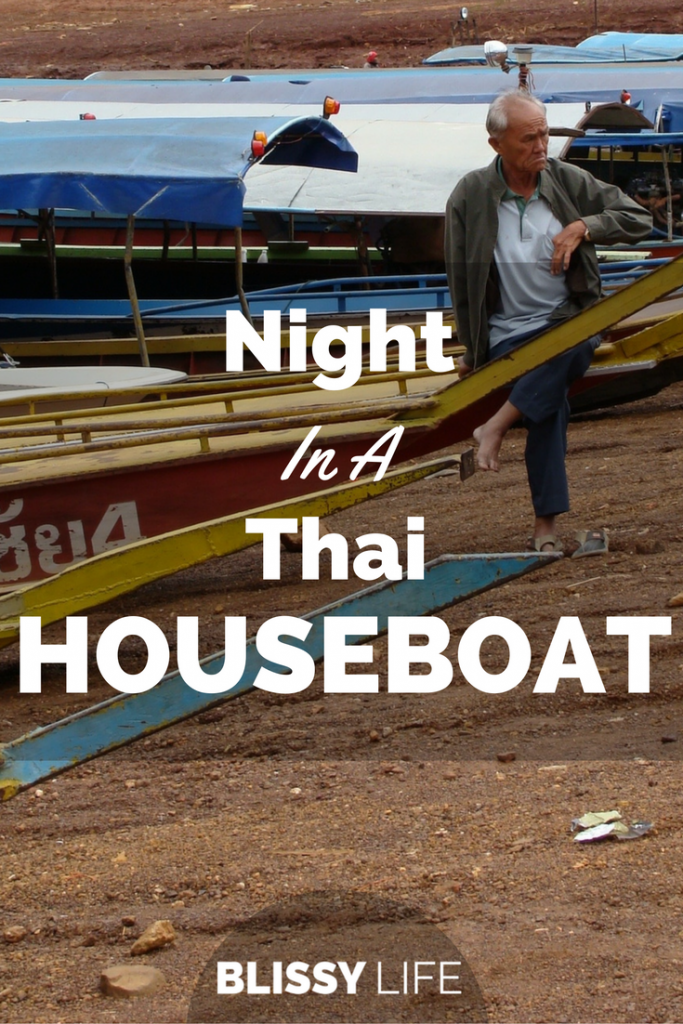 Ashley is exuberant about location independence! She relishes new experiences and working with boutique hotels and resorts. She's always thinking about design and food… and where they'll travel next!