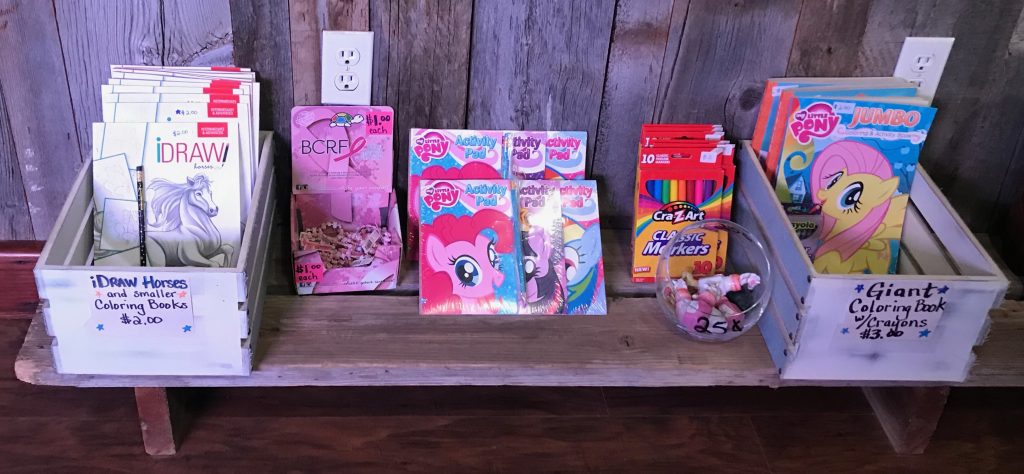 As we arrived at Diamond P Ranch, we grinned at this bit of merch: My Little Ponies.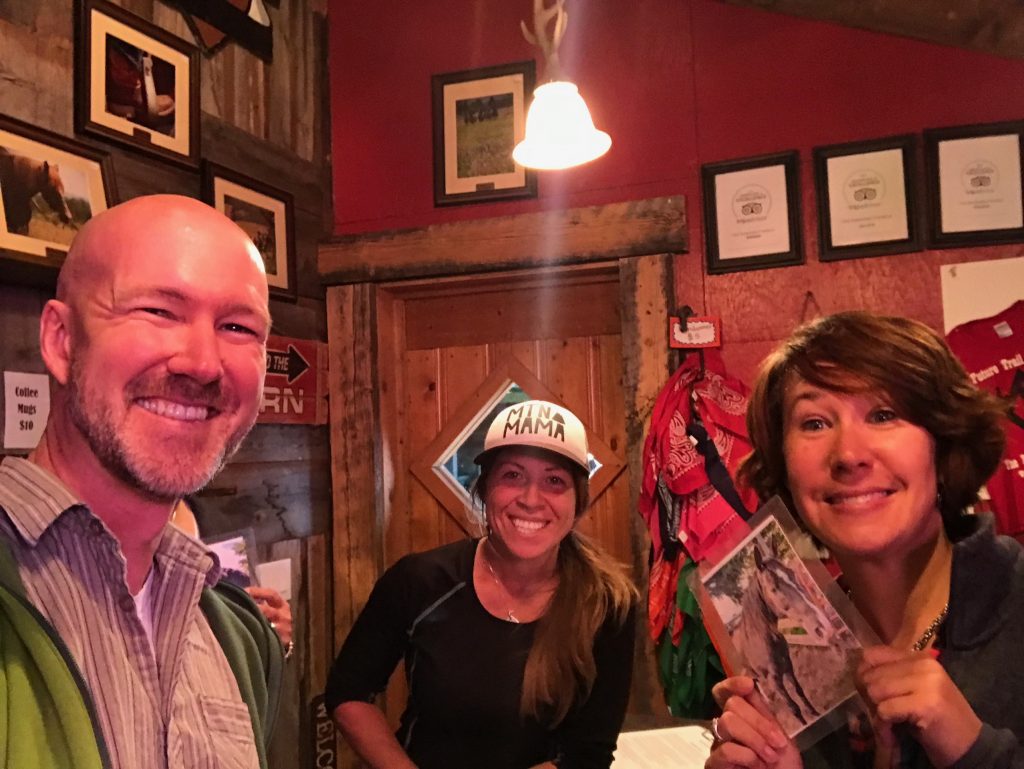 What a warm welcome to Diamond P Ranch! We were excited.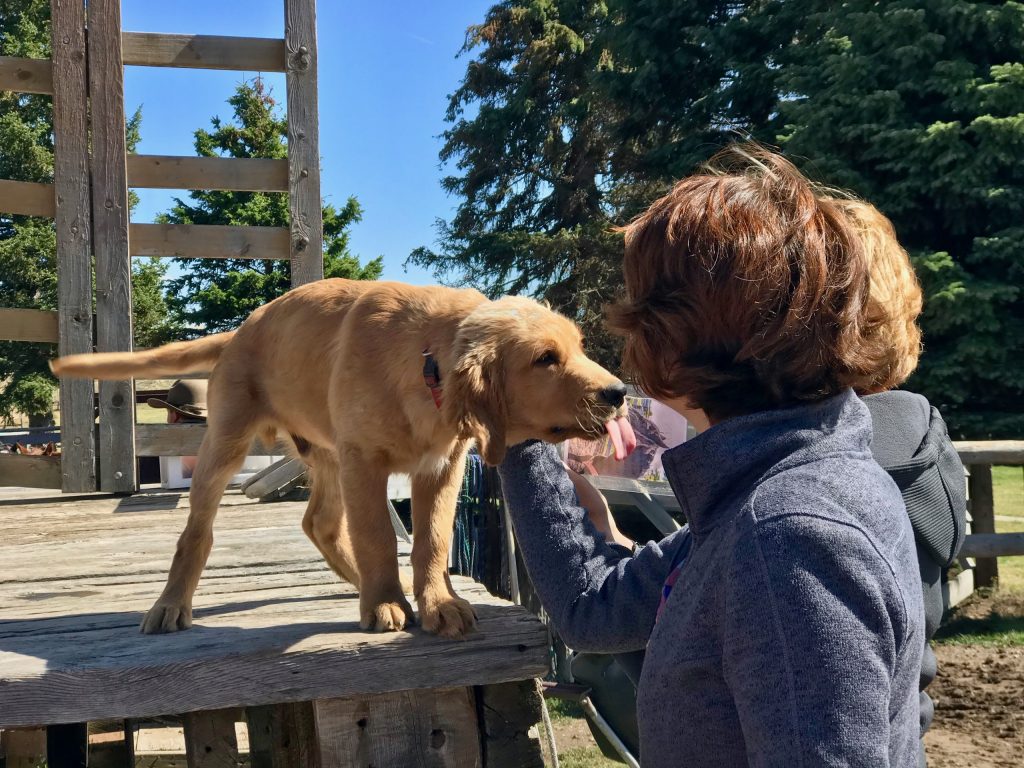 Some of us made new friends right away.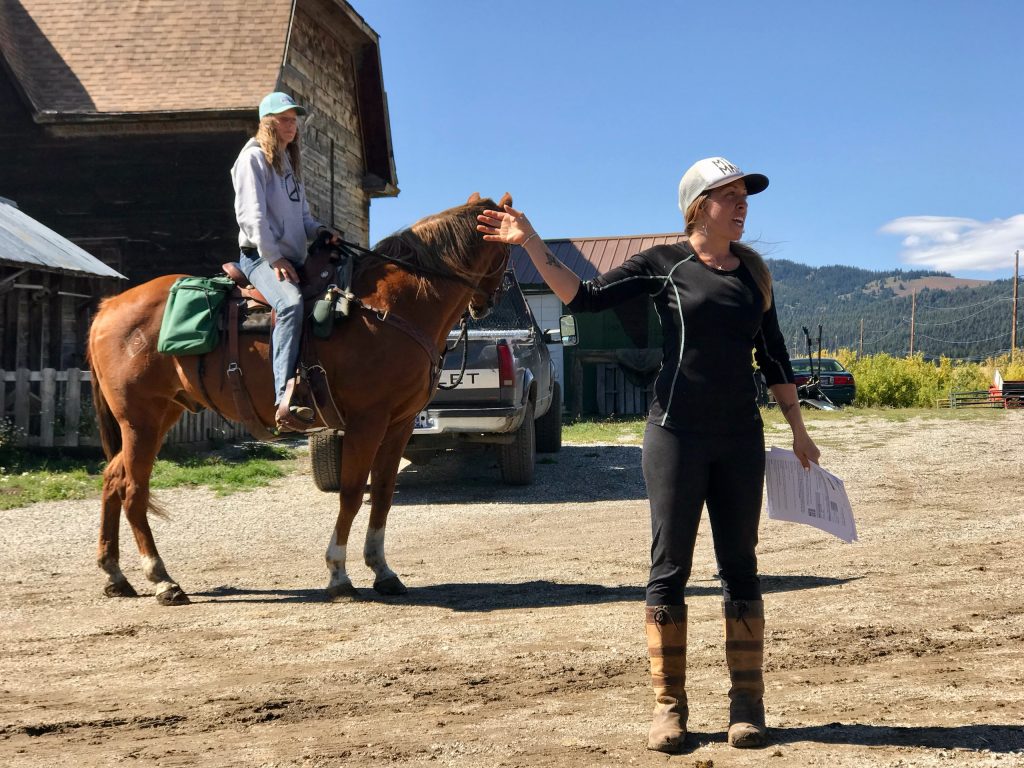 We were glad to discover that things were introduced well, so we felt super comfortable.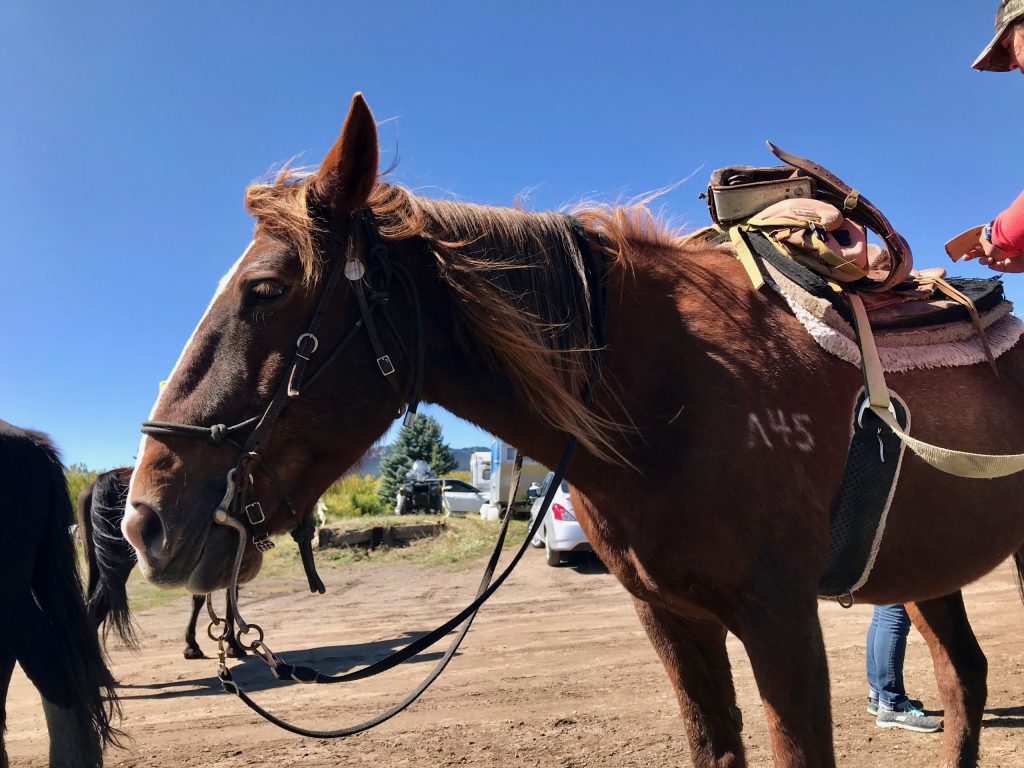 I confessed that I hadn't ridden much. They introduced me to a gentle horse, and we got along marvelously.
The stars of the show are quite the charmers.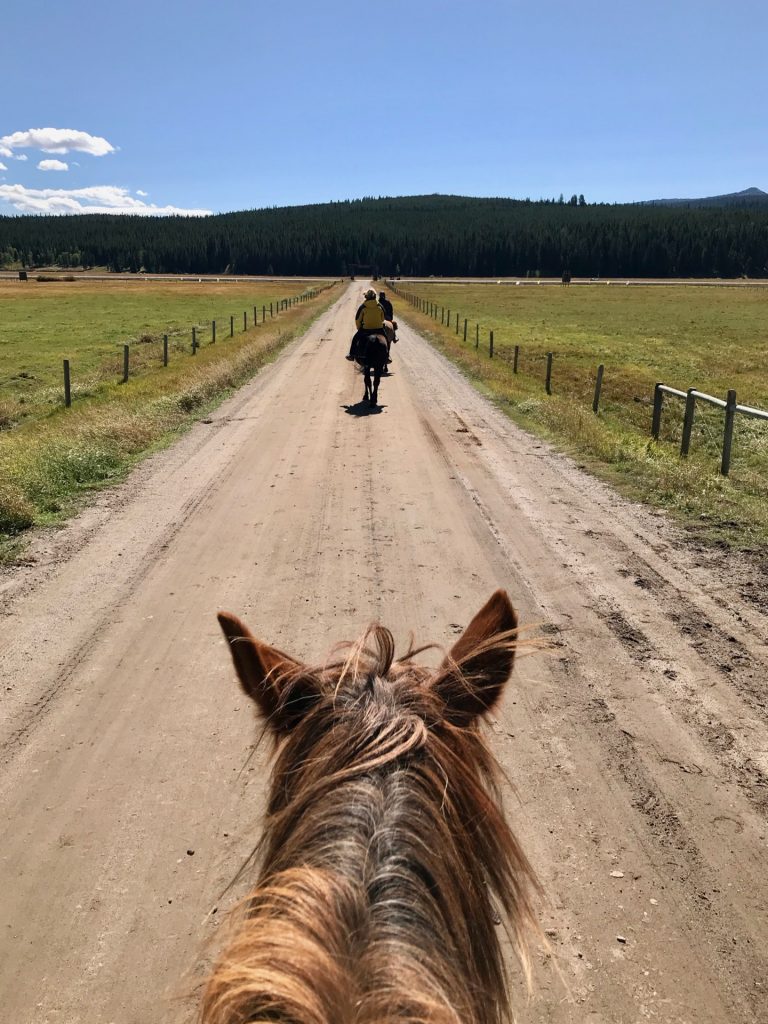 As we began to head out, the beauty of the region around Yellowstone became more apparent.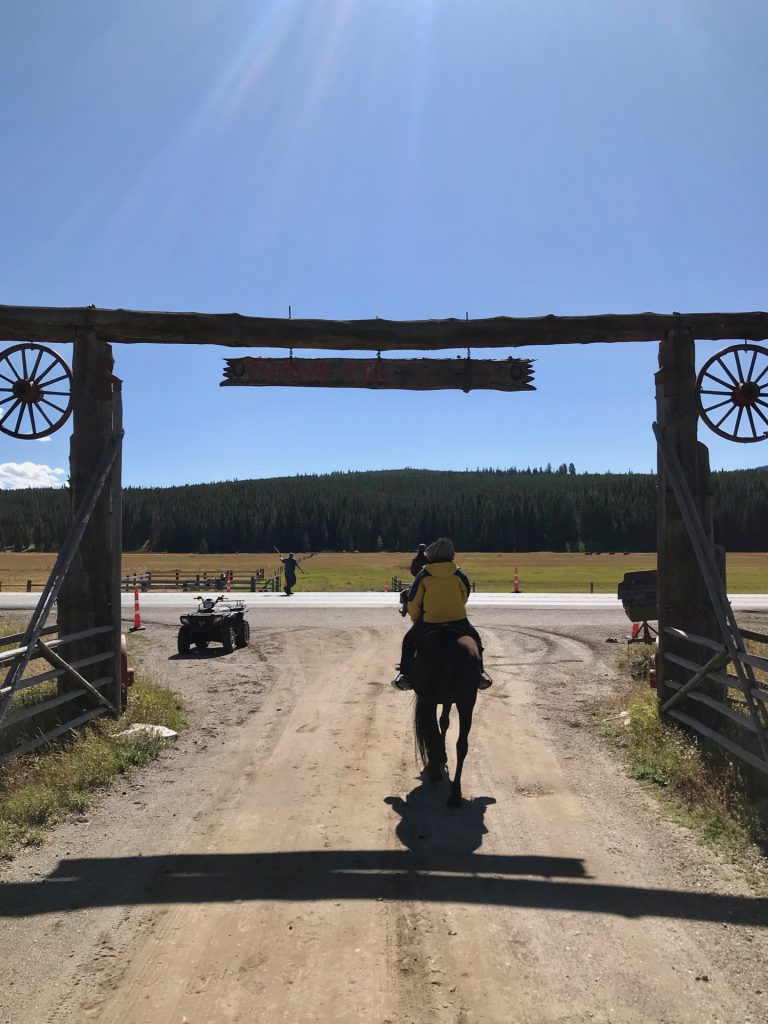 It was exciting to leave the ranch grounds, and to ride out into nature!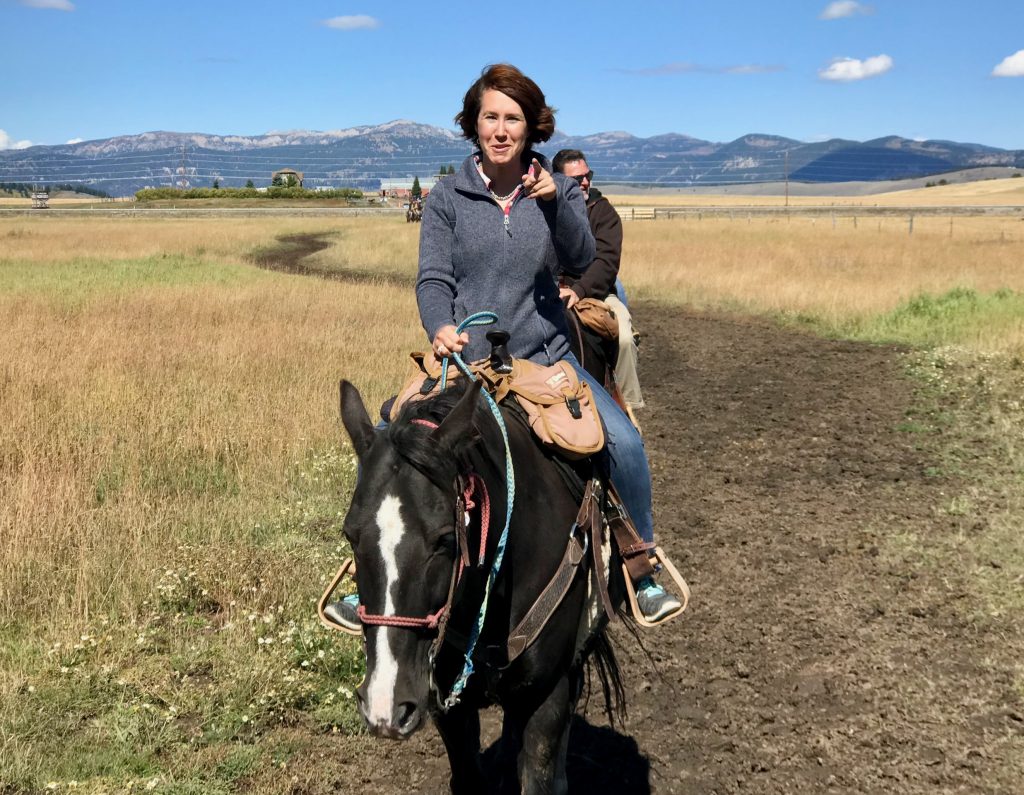 Howdy!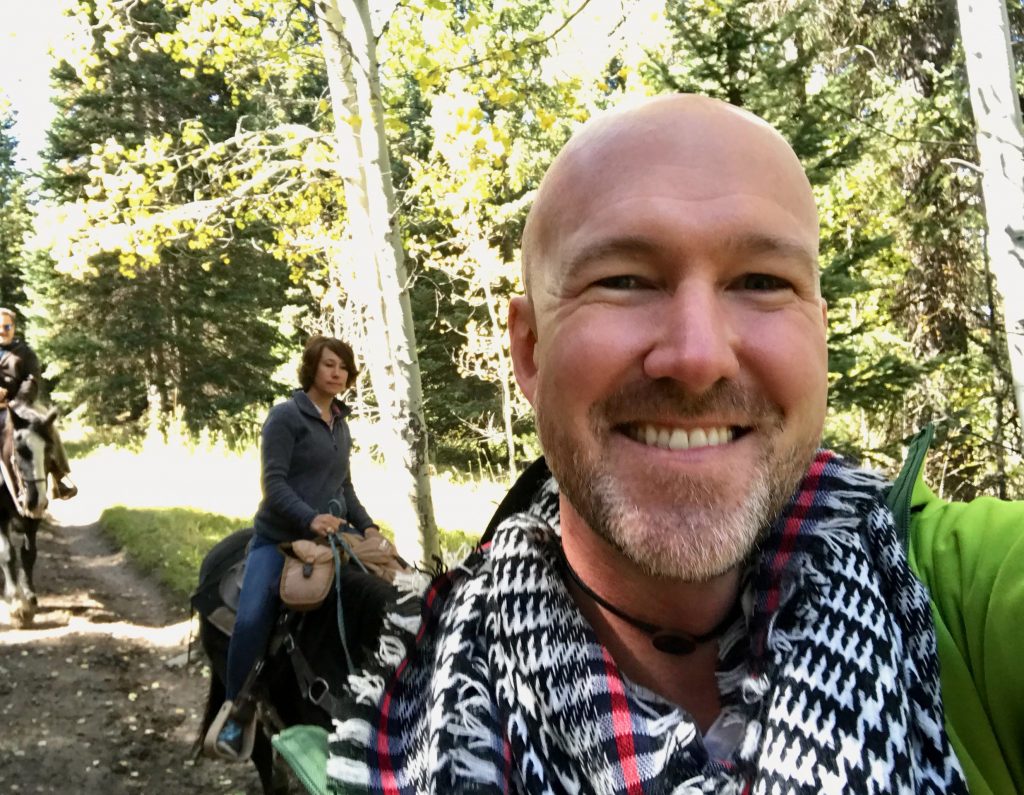 I haven't ridden much in my life, so it's still a thrill to ride a horse.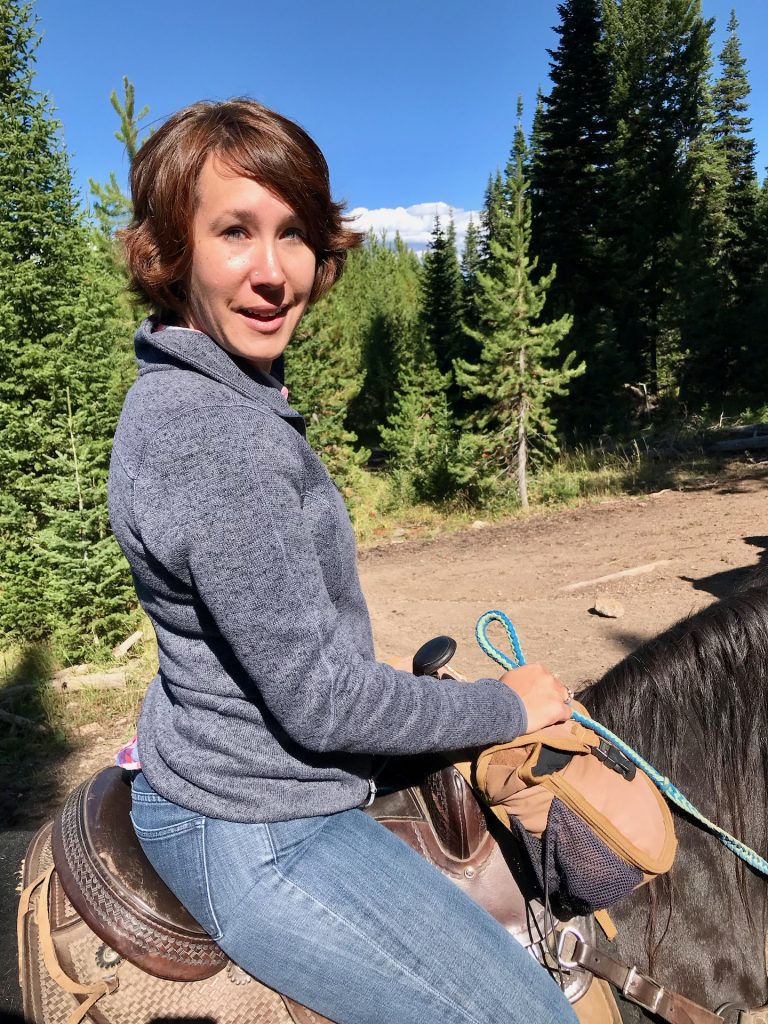 Ashley grew up riding horses, so she's fully comfortable on one.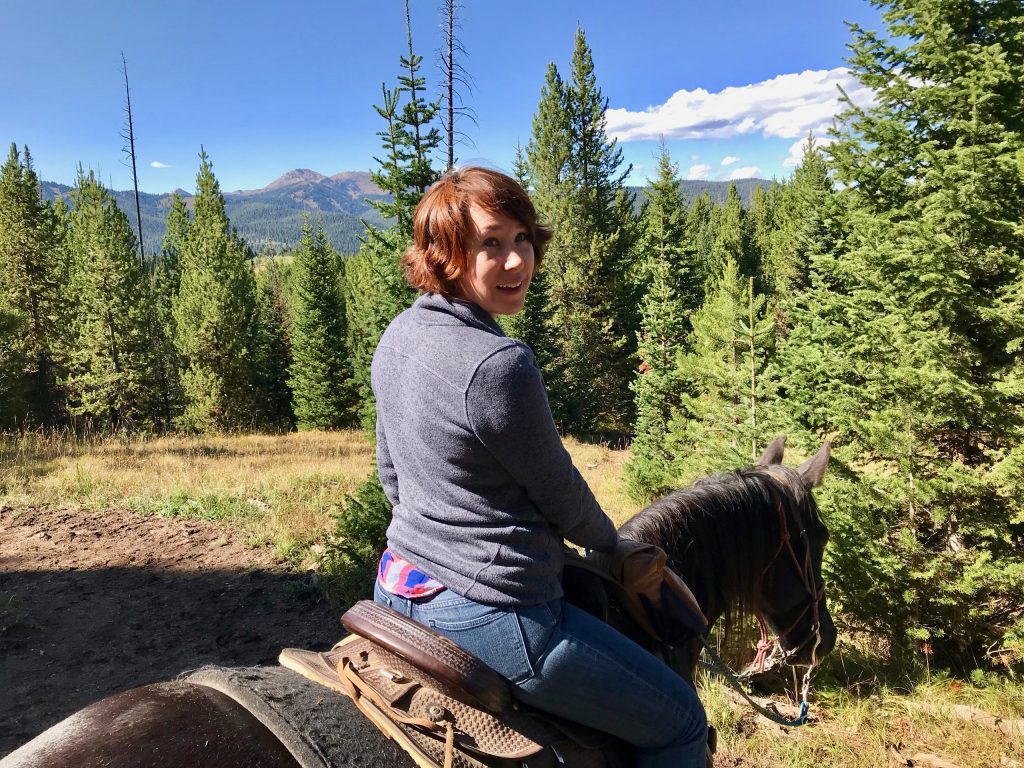 What a fine cowgirl.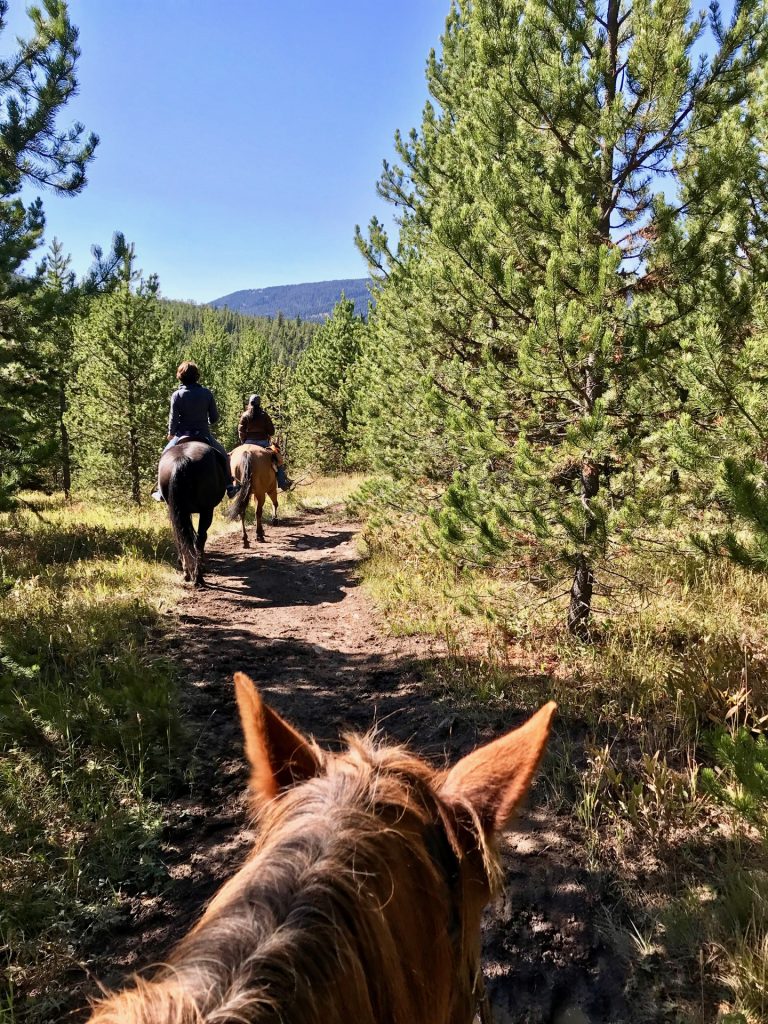 It was wonderful to ride from scene to scene.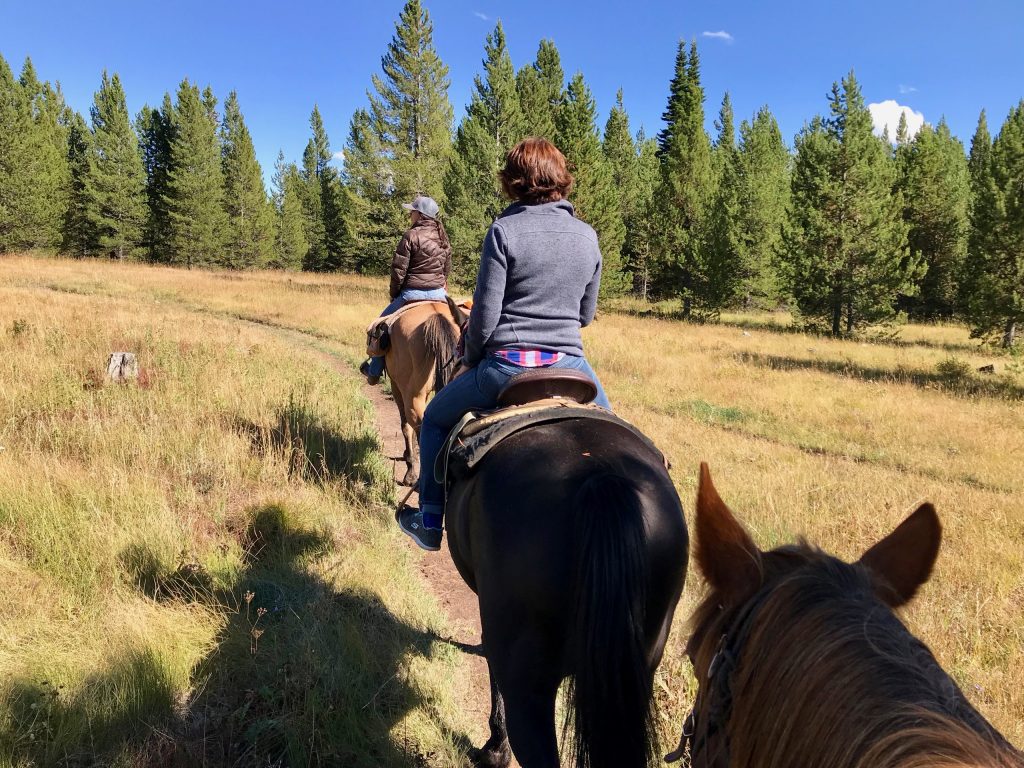 It was actually pretty easy to chat from horseback. We learned a bit about the area.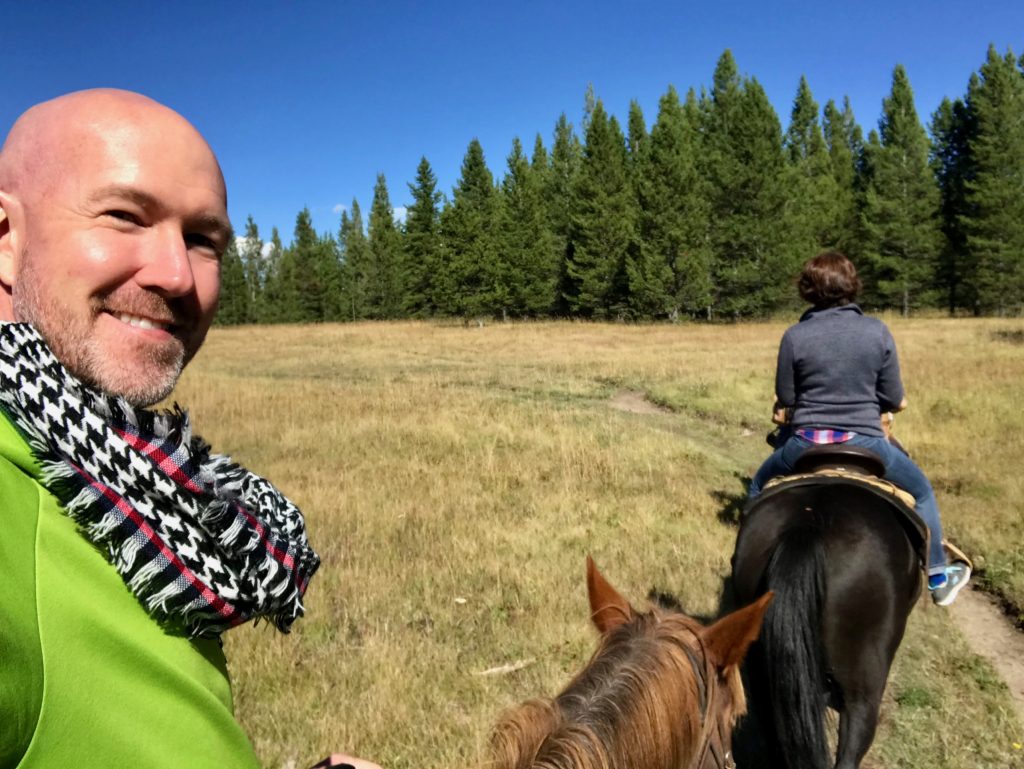 Are horseback selfies recommended? No. Are they fun? Yes.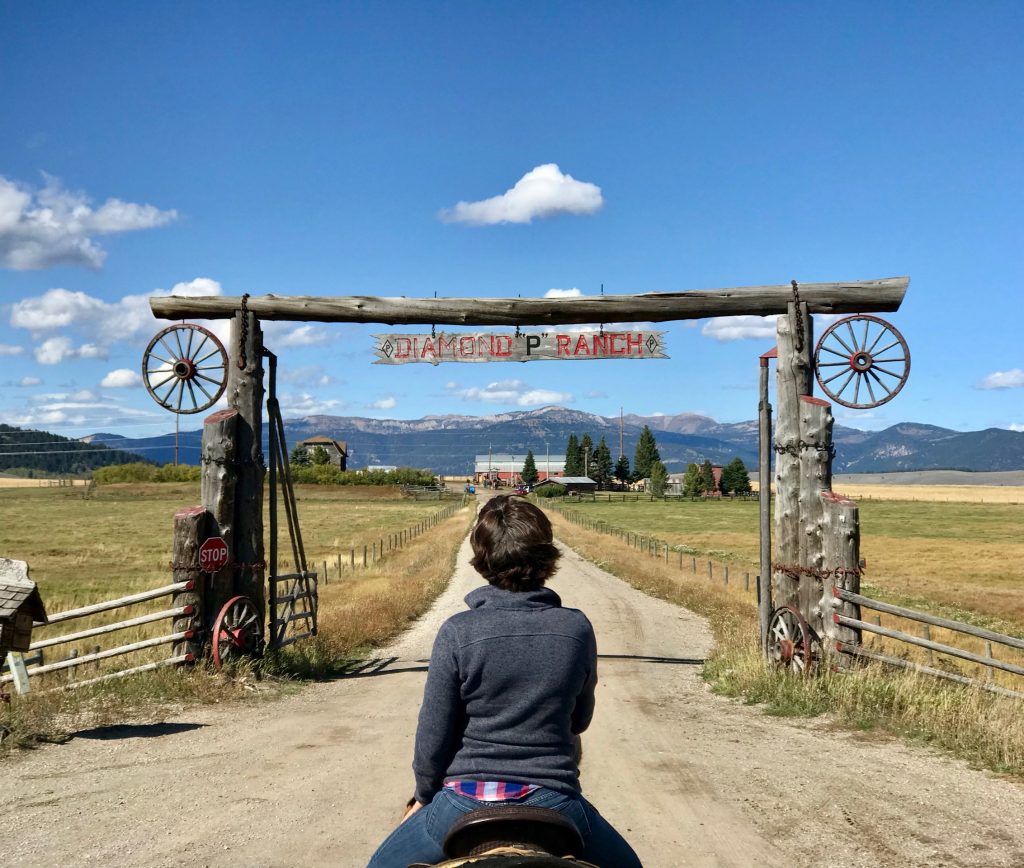 What a glorious return. The Diamond P Ranch is pretty photogenic.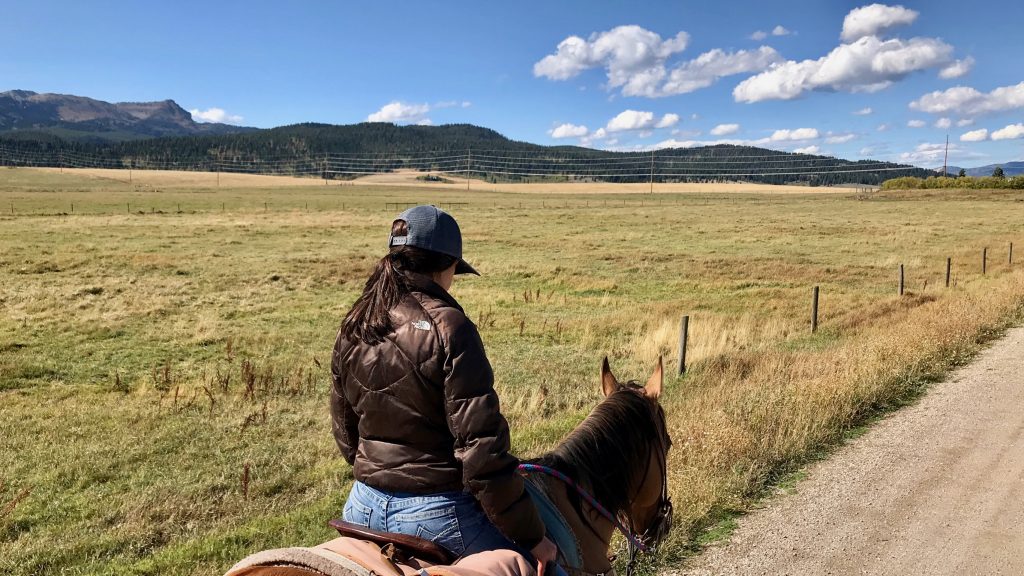 Our guide, Jackie, made us feel welcome and helped us to get to know the area.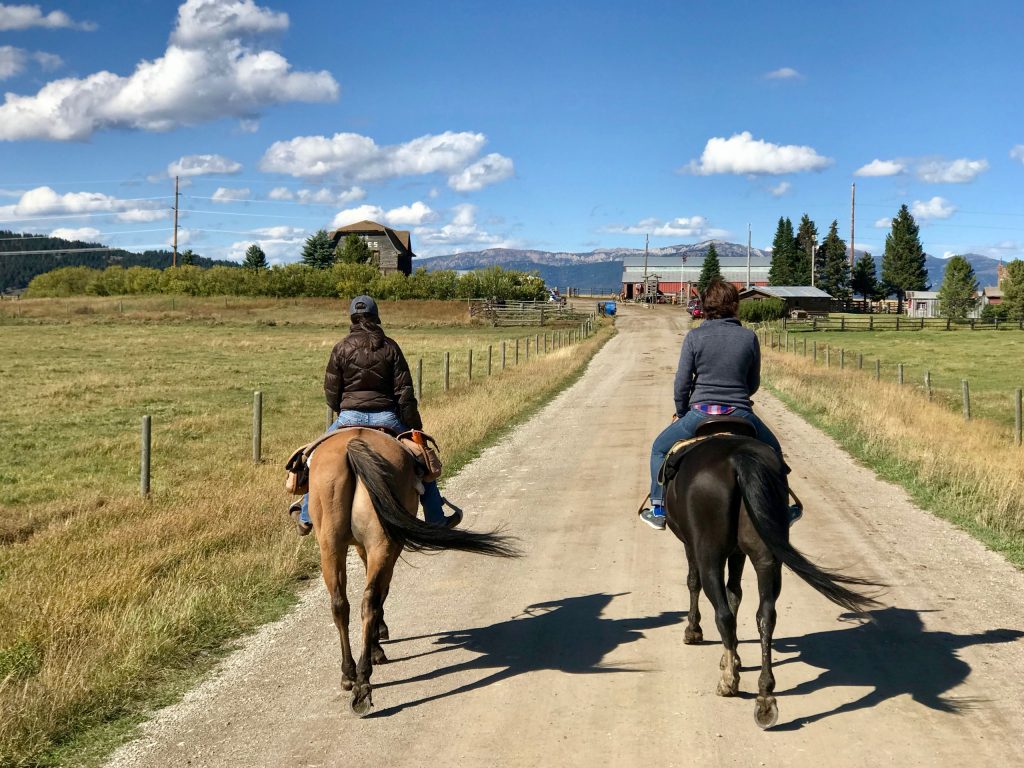 This pair of cowgirls really showed us how it's done.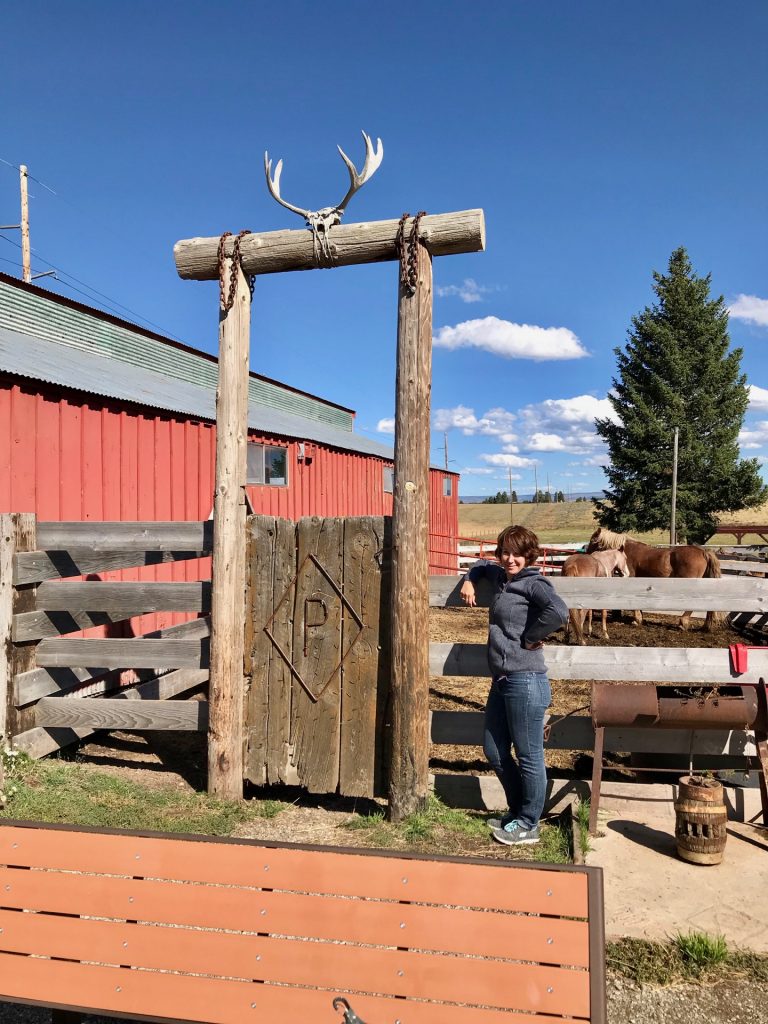 Y'all come back now!
Enjoy this post? Pin it for later!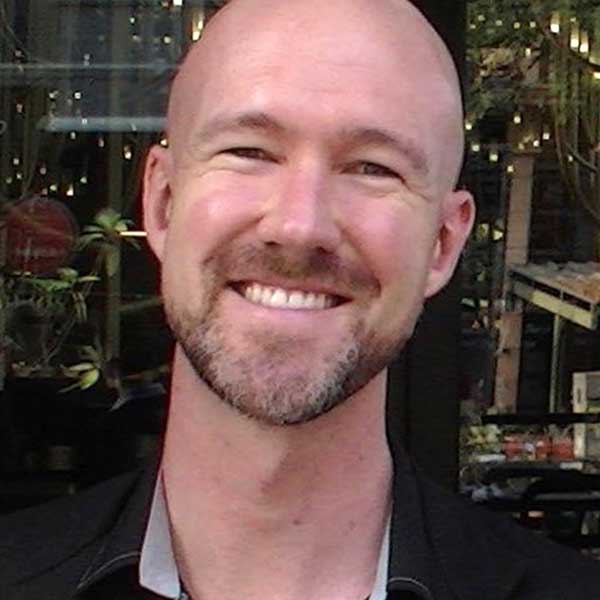 Curtiss is a lover of delicious atmosphere, experiments in location independence (and digital nomadism), and that magical place where wifi and paradise overlap.