Explore Jalisco With A Classy Tequila Train Tour
Mexico is known for its tequila and mariachi music. Did you know that both of these wonderful things originated in a specific state?!?!
The state of Jalisco is the birthplace of two of our most favorite things: tequila and mariachi music!!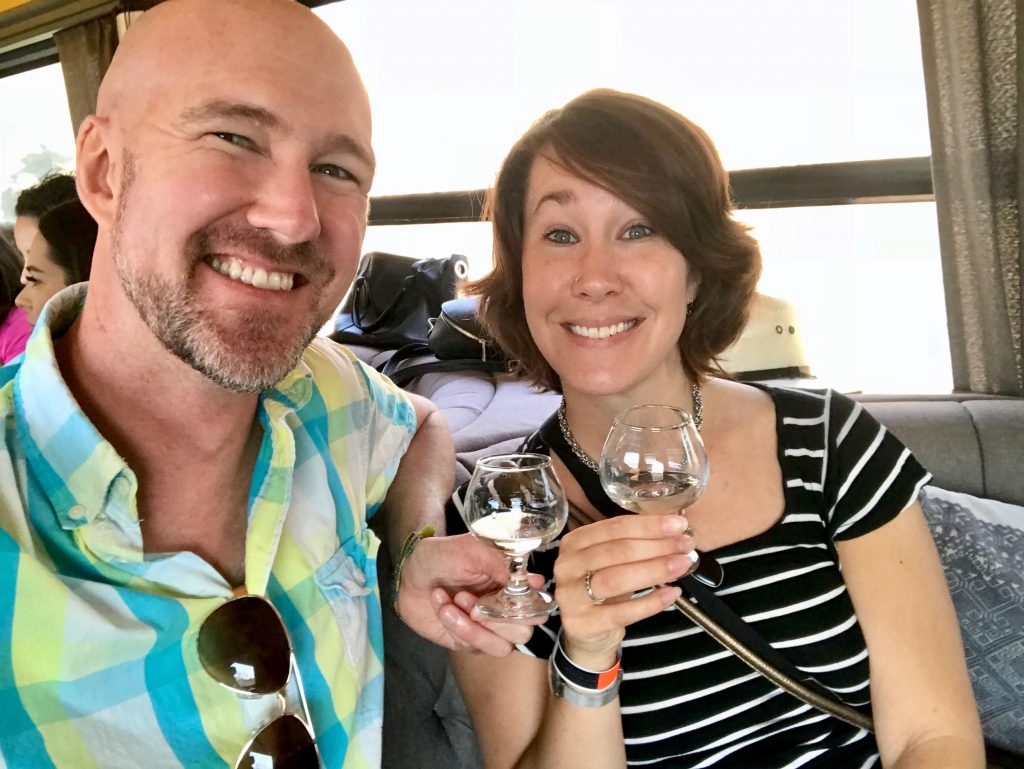 I know, I know, you may be wondering, why would you want to visit any other part of Mexico… but trust us, there are so many incredible things to see and do — you won't want to miss it!
When you come to Jalisco, Mexico, you're visiting the heart of Mexico and you can't leave without fully enjoying tequila.
What better way to do this than with a comfortable and stylish tequila train tour!
The Herradura Tequila tour leaves from the Guadalajara Ferromex train station every Saturday.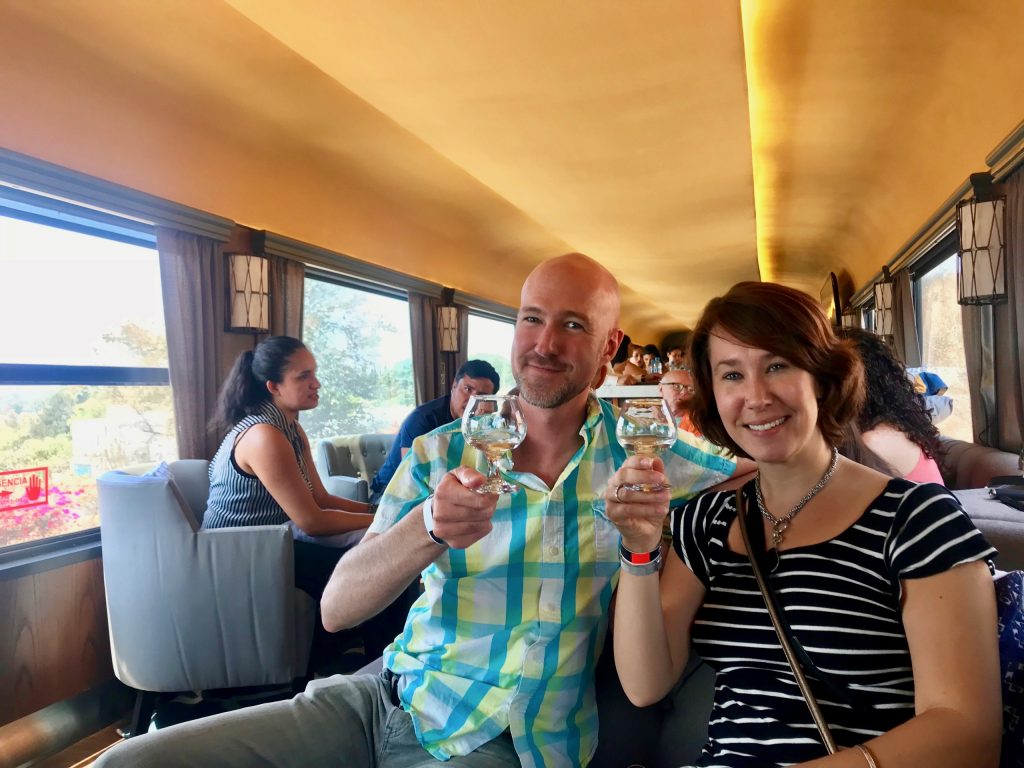 You have three types of train cars to choose from. We were in the club car, which boasts a lovely bar with stool seating, lots of comfortable lounges and huge wall televisions.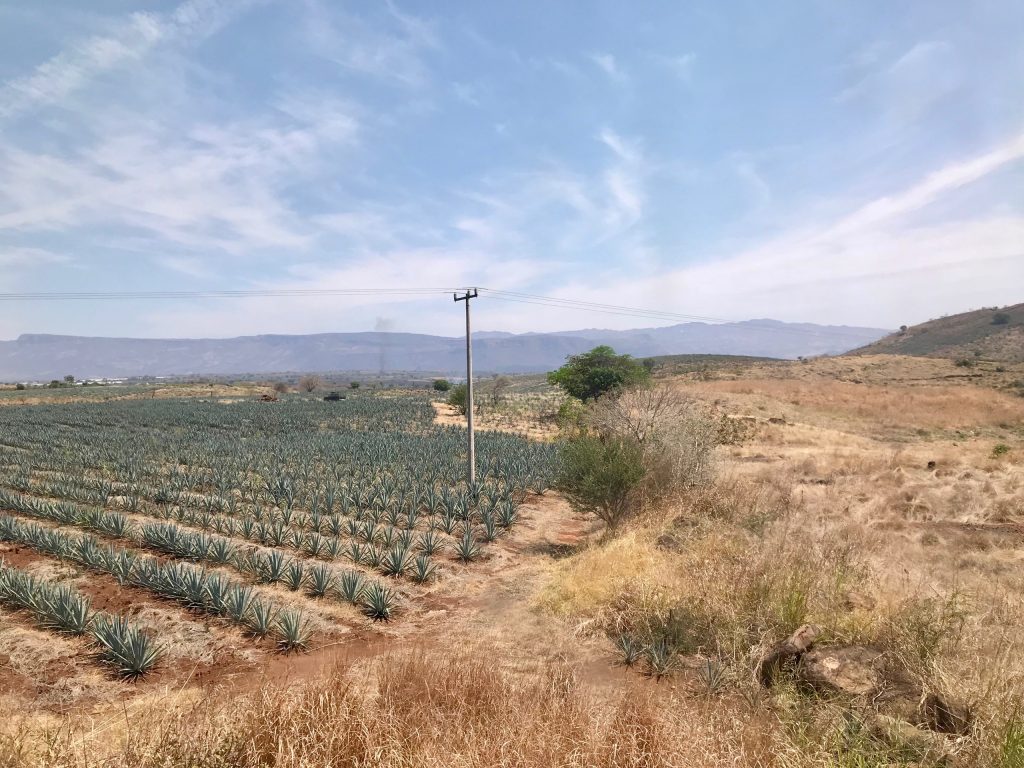 We sat with a very fun group and enjoyed their company, as we sipped delicately mixed Herradura cocktails and traveled through Agave fields. A bus transported us to the Herradura hacienda, where we broke up into small tour groups.
We really enjoyed learning — and seeing — the various steps it takes to produce the potent elixir that makes people's clothes fall off… so we hear. Ther Herradura family has been making tequila for generations, and we were able to see the old ovens and grinder that they used to create the tequila.
Curtiss tried his hand at harvesting an agave plant… I think the plant won that round. ;-)
Once the tour was over, we were hungry and ready for a refreshing drink — you bet your bitty, there was tequila in that drink!
We were seated at long tables with people in our group. Cold drinks we served and an incredible three-course meal, that was thoroughly enjoyed!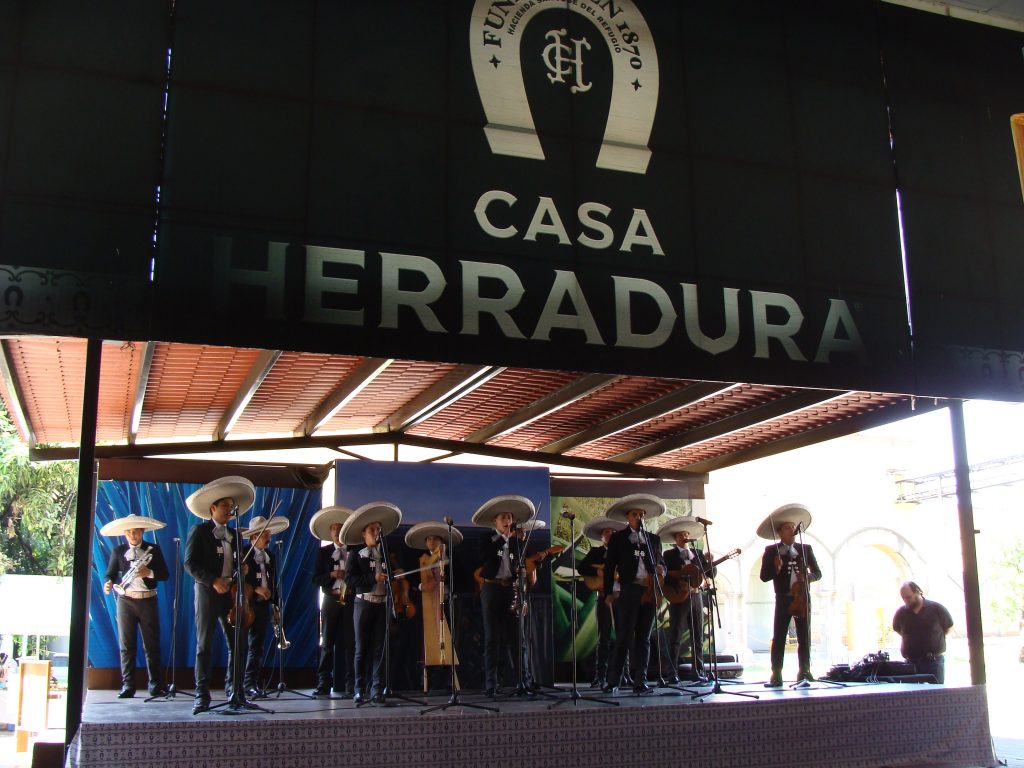 After dessert was cleared, the entertainment started!
There was dancing and of course, boisterous mariachi!
The train ride back to Guadalajara passed as if in a dream. We sat with the same group, and I think everyone was full of good food, good drink and happy to be relaxing after a long day.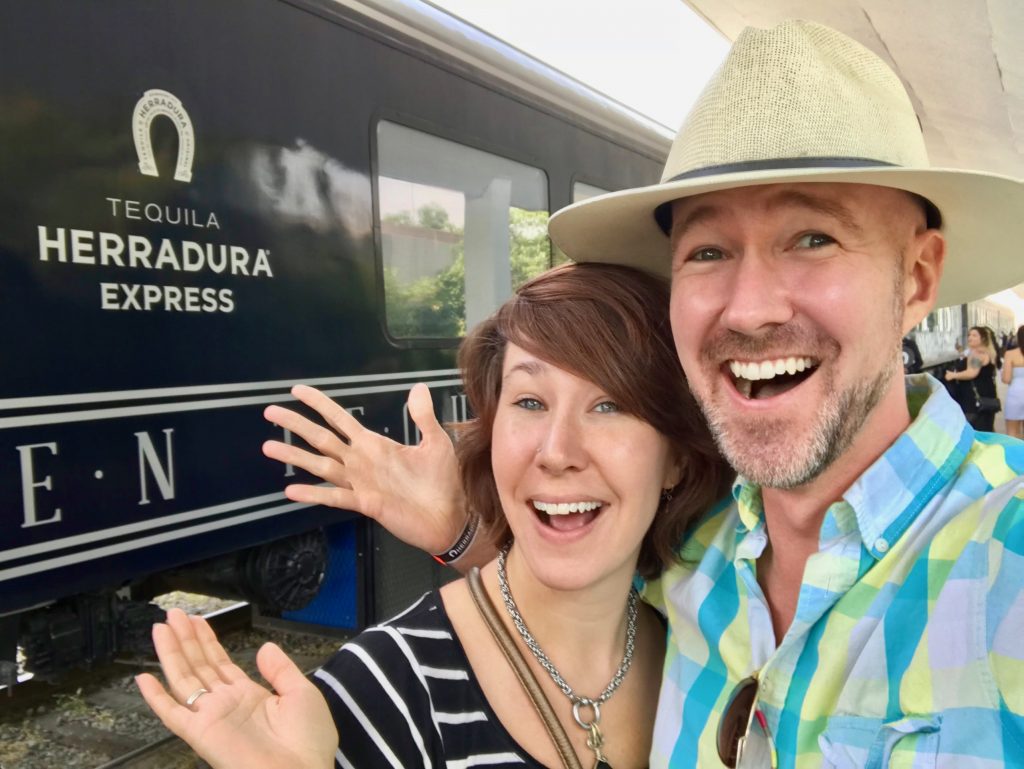 We can't rave enough about the Herradura Tequila Train tour! Whether you're visiting Guadalajara for a few days or have lived in the area for years (I'm talking to you folks, living in Ajijic!) this incredible day trip!
Thank you, Herradura for this wonderful experience, and for helping us check this off our bucket list!
Enjoy this post? Pin it for later!
Ashley is exuberant about location independence! She relishes new experiences and working with boutique hotels and resorts. She's always thinking about design and food… and where they'll travel next!