Explore Scenes Of Day Of The Dead In Patzcuaro
Curious about Day of the Dead? Here are a few impressions of it, around Patzcuaro in Mexico!
We have been extremely excited to bask in the spirit of the Day of the Dead as we have newly arrived here in Patzcuaro for the first time. Not only is it a remarkable town, but it is also a very special time of year: Día de Muertos! That's "Day of the Dead" for you English-speakin' gringos.
Explore with us!
Please join us on a spin through some images and impressions of our first time in Patzcuaro — and our first time enjoying Day of the Dead here in Mexico!
This is a bit of a "photo essay" style of post: lots of images, with some complementing descriptions. Please let us know what you think of this style!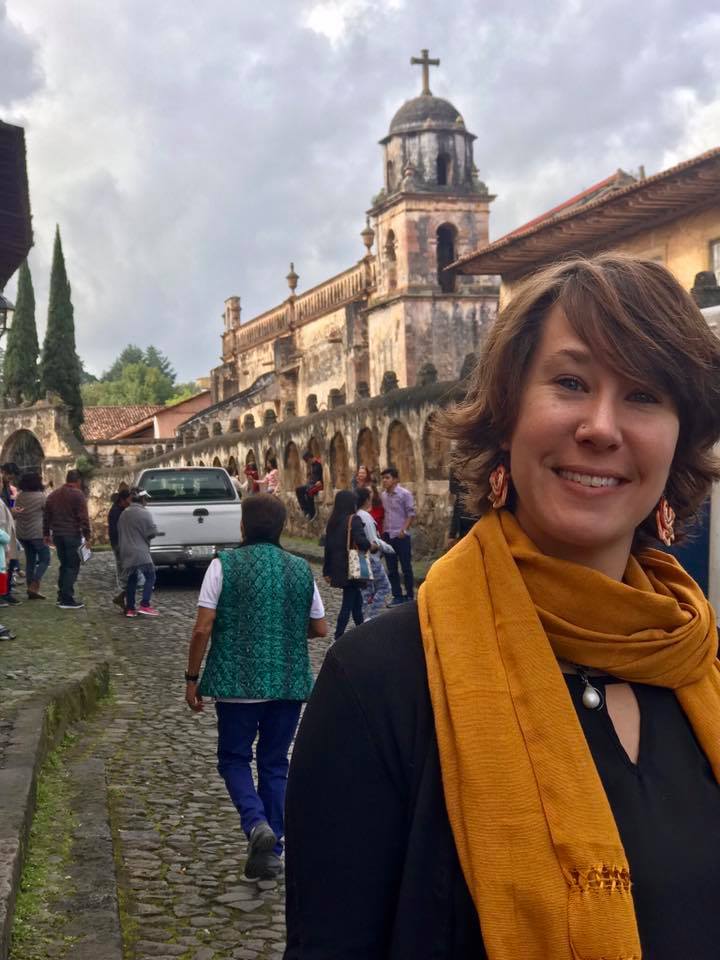 This spot is a popular Patzcuaro photo spot. It was the first town to win Mexico's "Pueblo Magico" honor!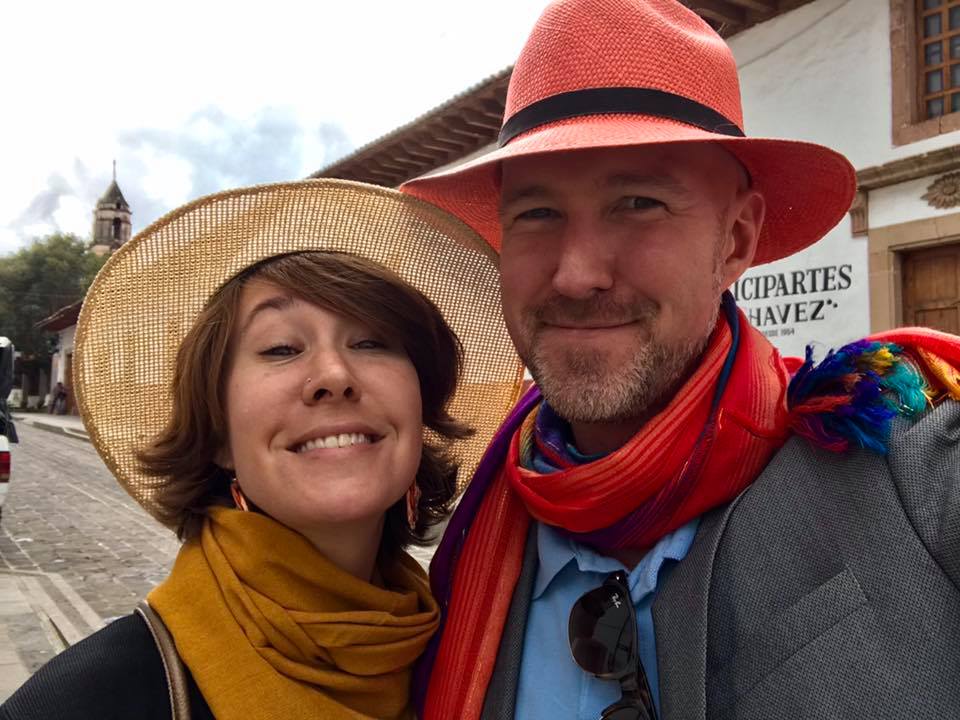 We're thrilled to be here!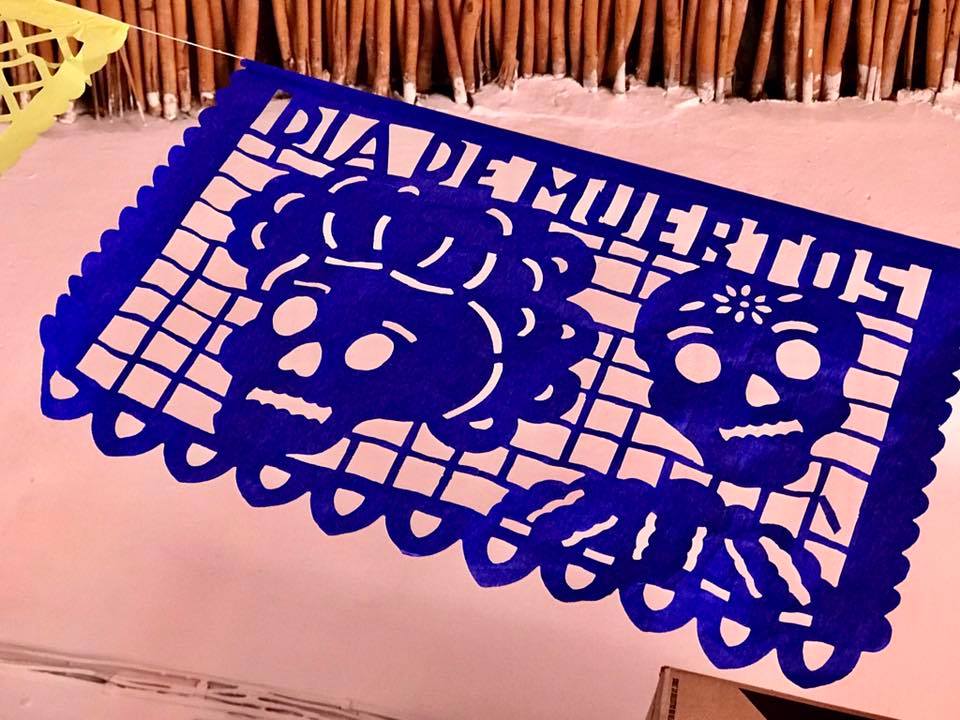 This photo was actually snapped in Ajijic, but it's perfect for this occasion.
What's Day of the Dead?
So glad you asked. Day of the Dead, or Día de Muertos, is a special occasion observed from November 1 to November 2 each year which is reserved for getting the whole family together — family members who are with us, and those who have passed on.
This heartwarming holiday warmly includes the spirits of deceased relatives, and serves as a nice occasion for families to come together, share in meals, stories, and closeness that isn't as accessible at other times of the year.
The more we have gotten to know about it, the more we have loved it.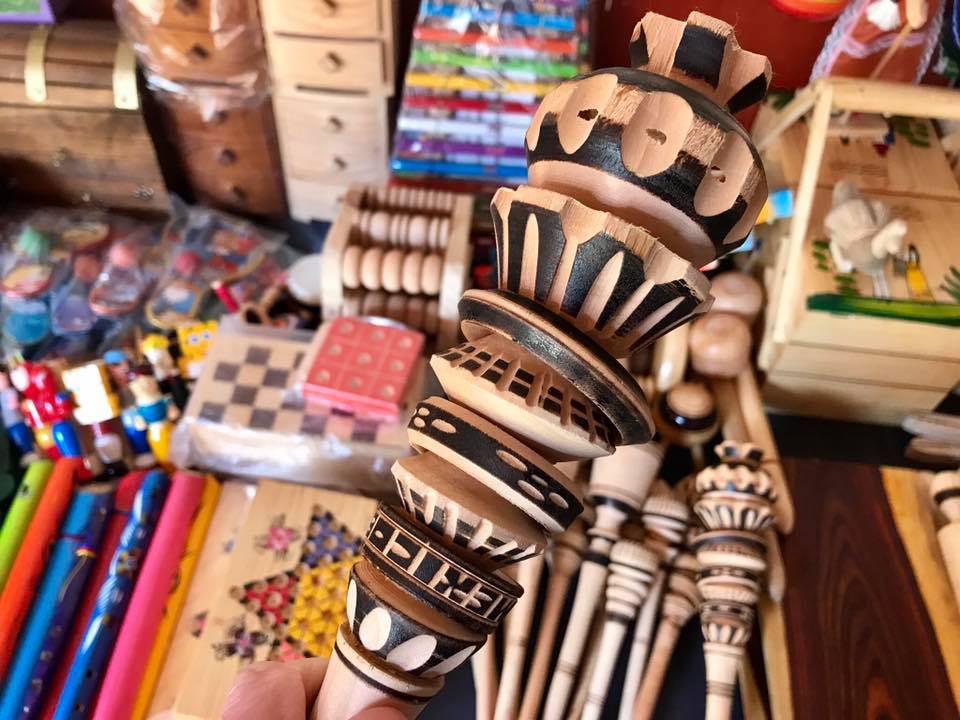 What do you think this is for?
Hint: chocolate.
In Patzcuaro, Day of the Dead is a time for artisans to convene.
Around this time of year, talented artisans come together in the town square and show off incredible crafts of all kinds: pottery, tapestries, paintings, and beyond.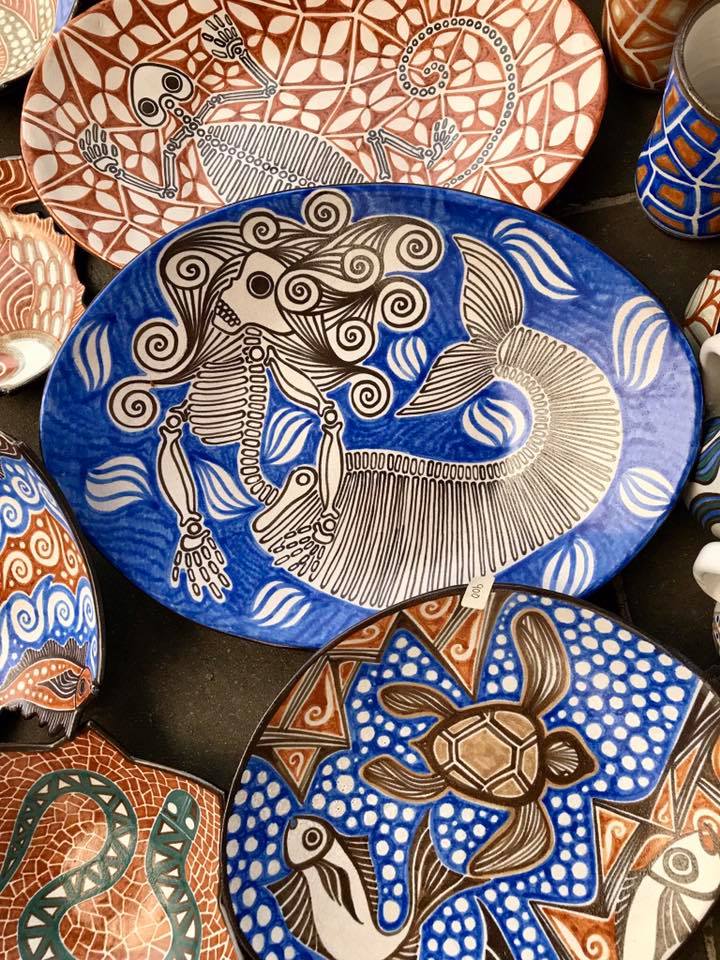 Mermaid afterlife is going swimmingly.
Some old, some new!
One thing we really enjoy is seeing some of the more unusual combinations of traditional craft and imaginative new perspective.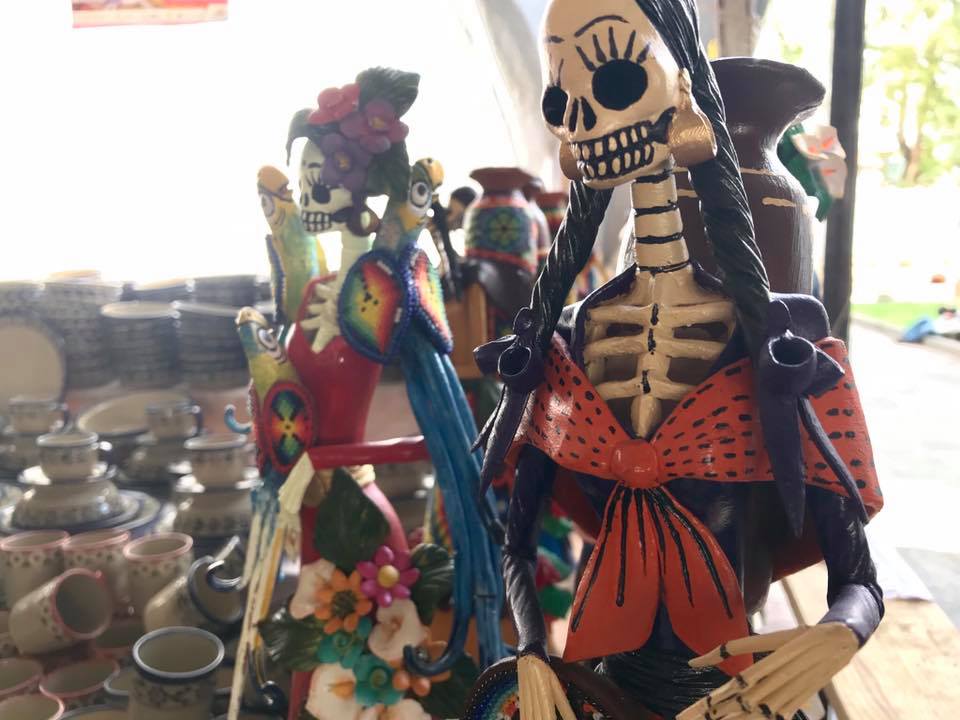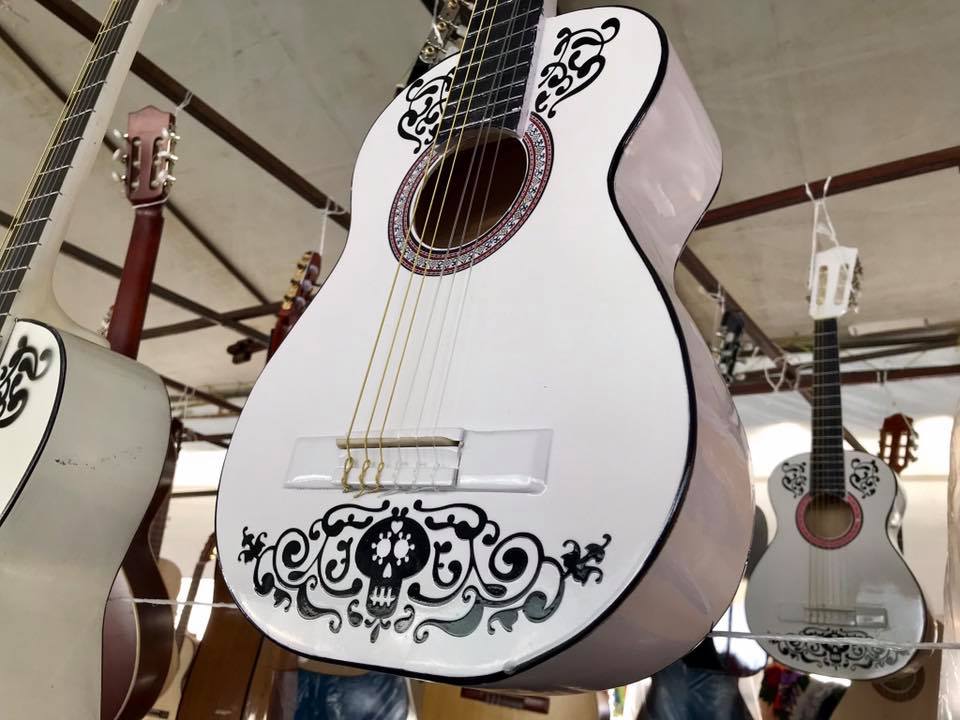 Recognize this guitar design??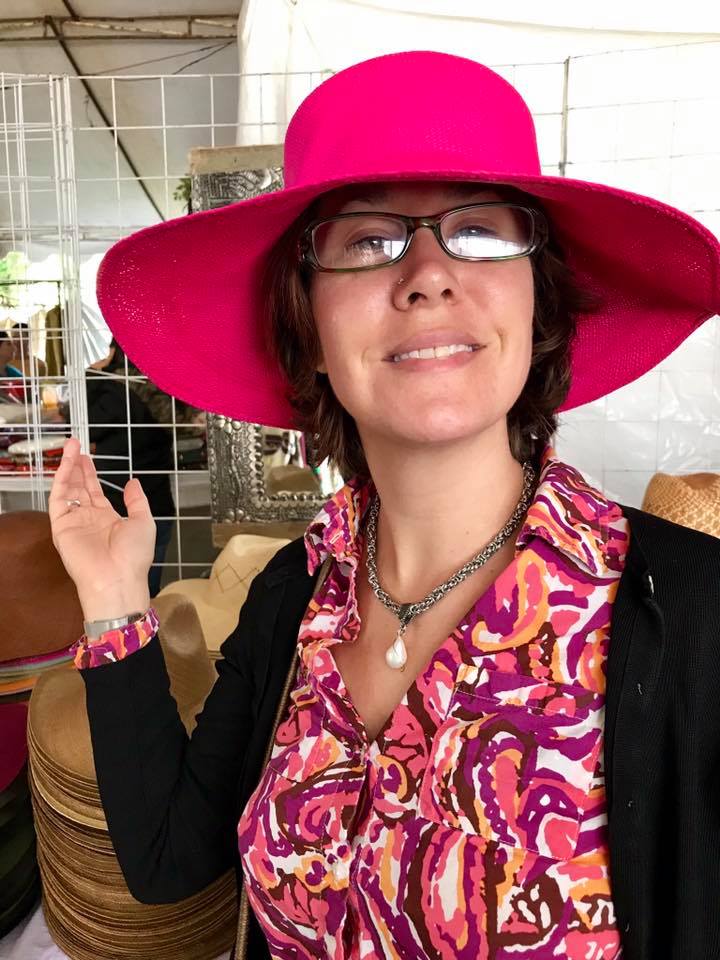 We loved the hats by a guy hailing from San Miguel.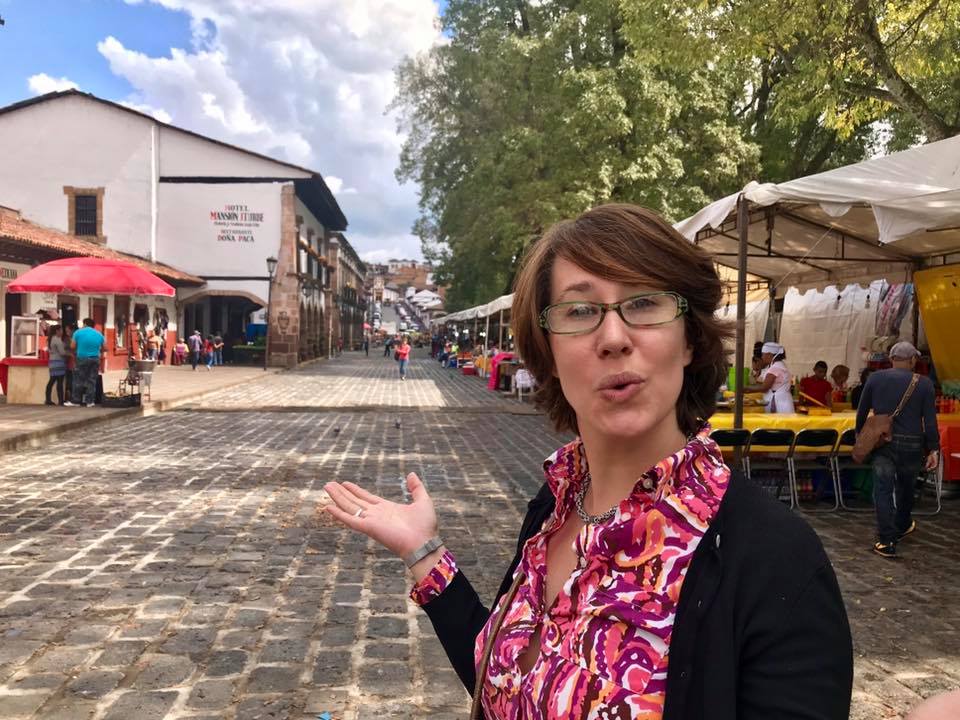 The plaza is starting to bustle!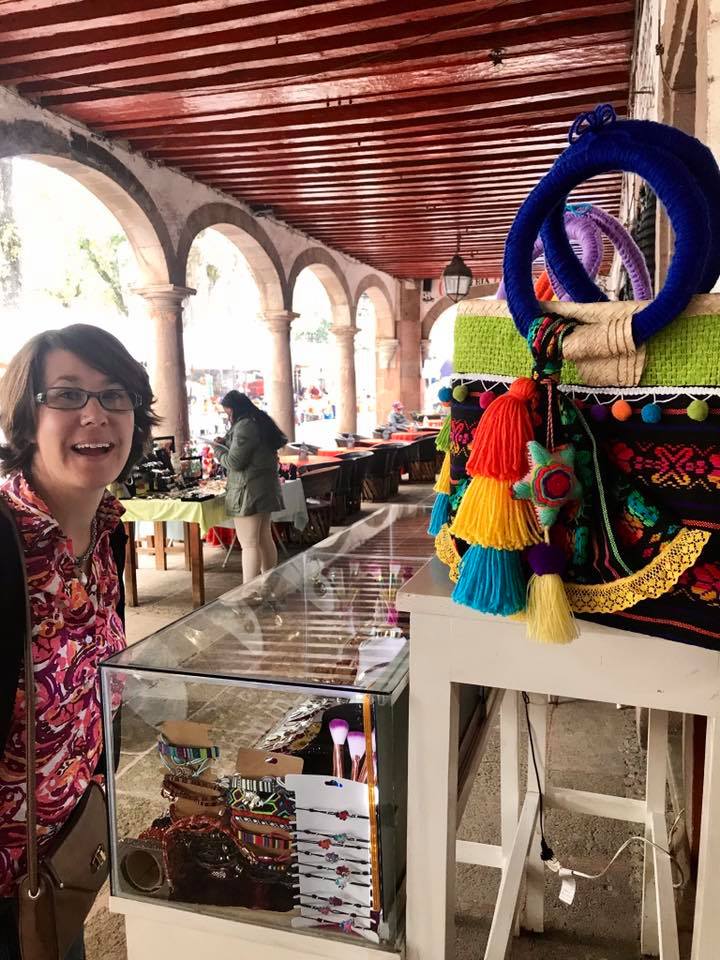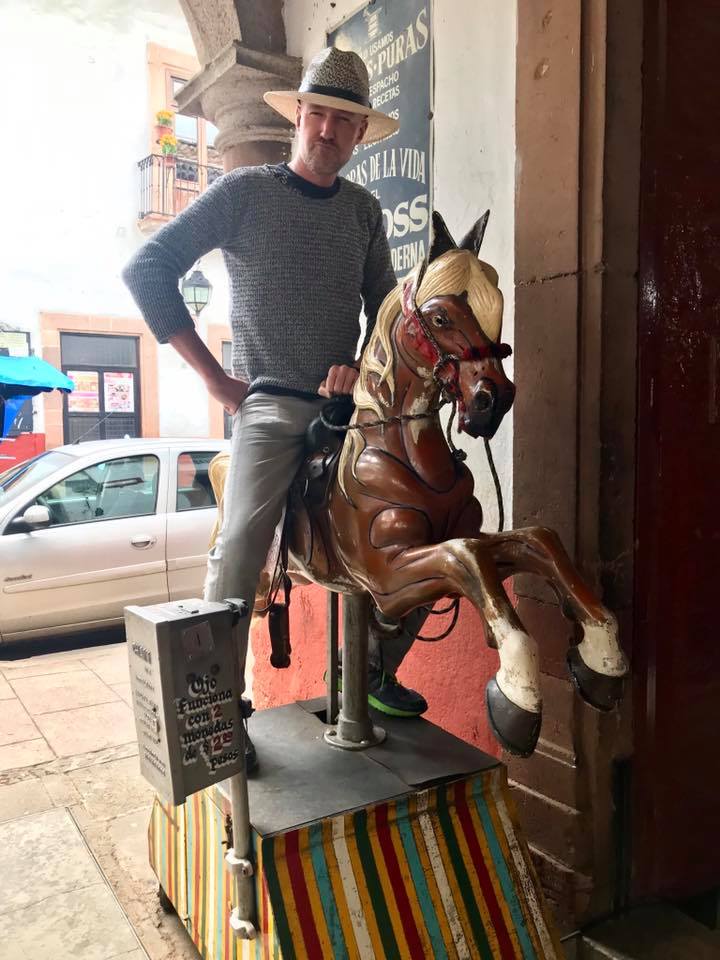 Howdy. I'm a fan of Red Dead cowboy games, in case you can't tell.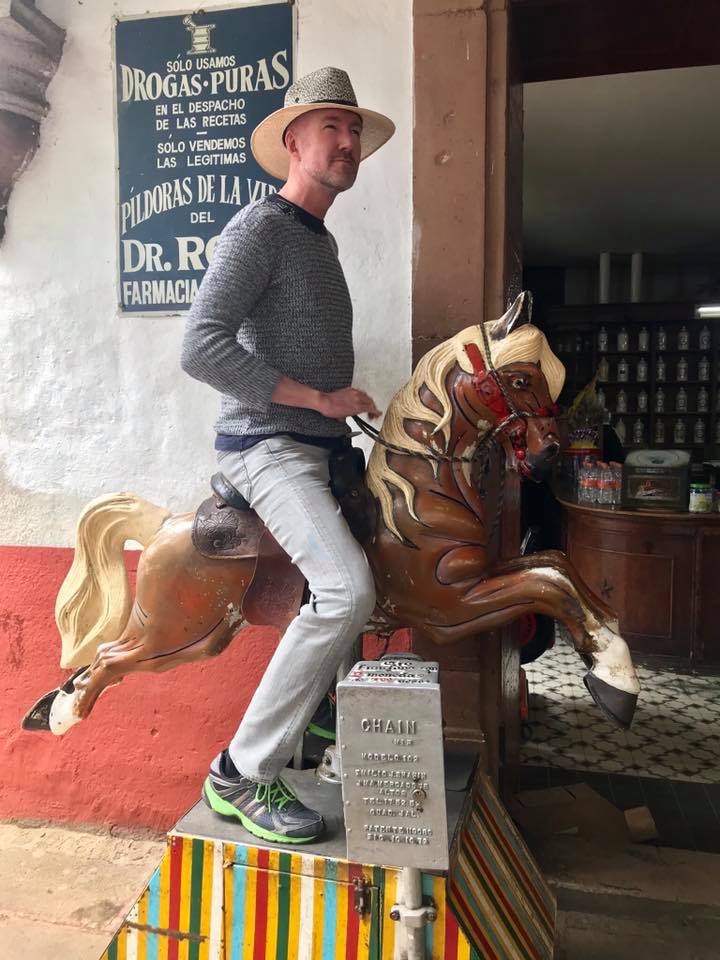 This caballero is gazing off into the horizon.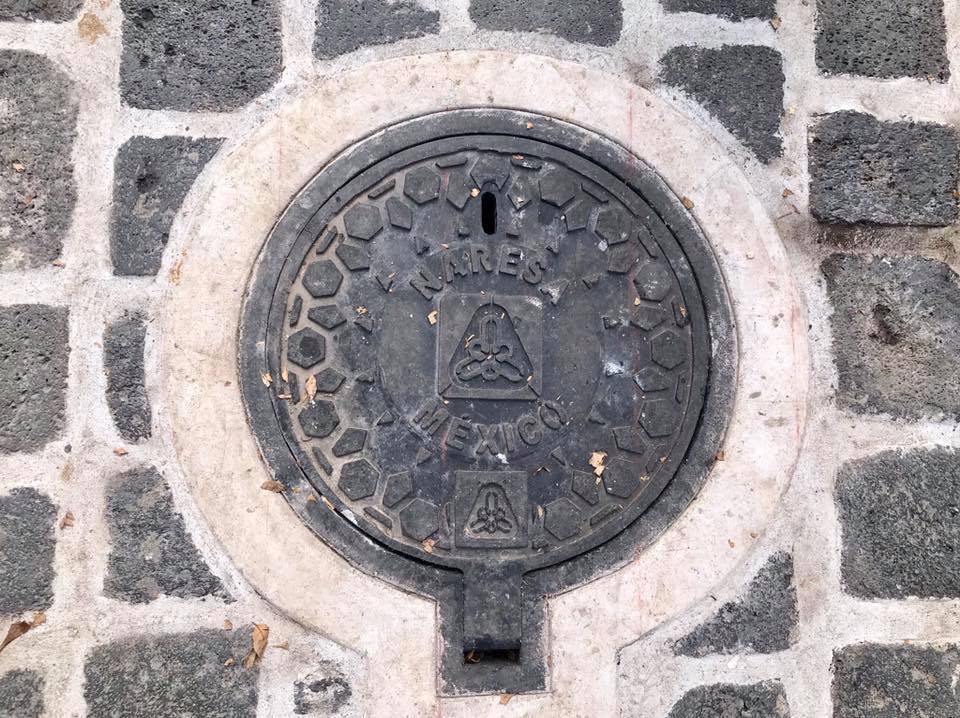 We have friends who collect manhole cover pics around the world. This is for them.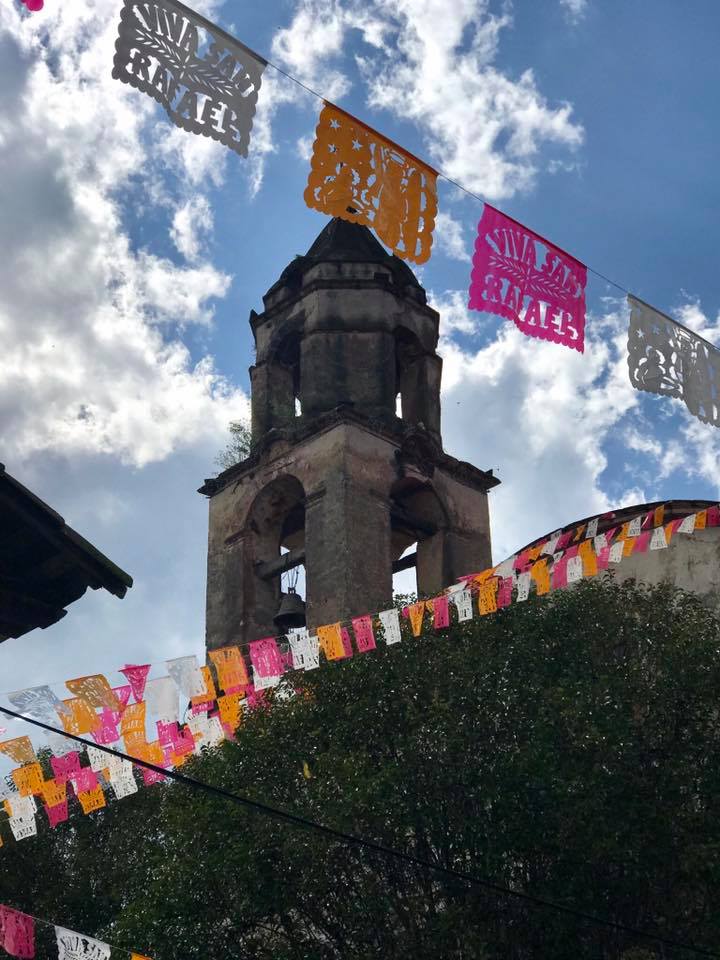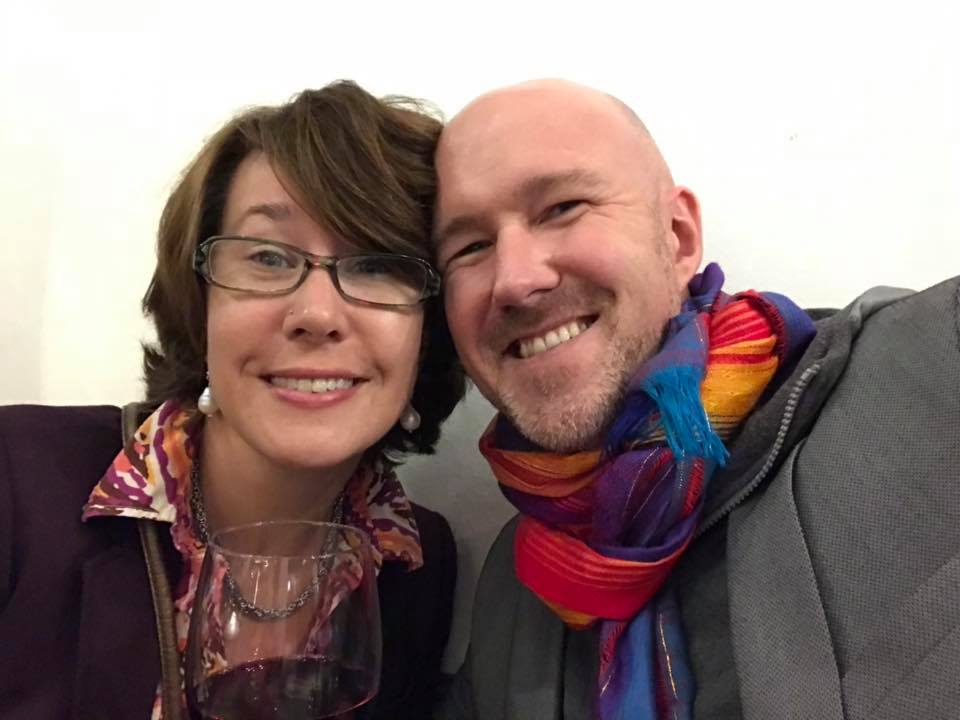 ¡Salud!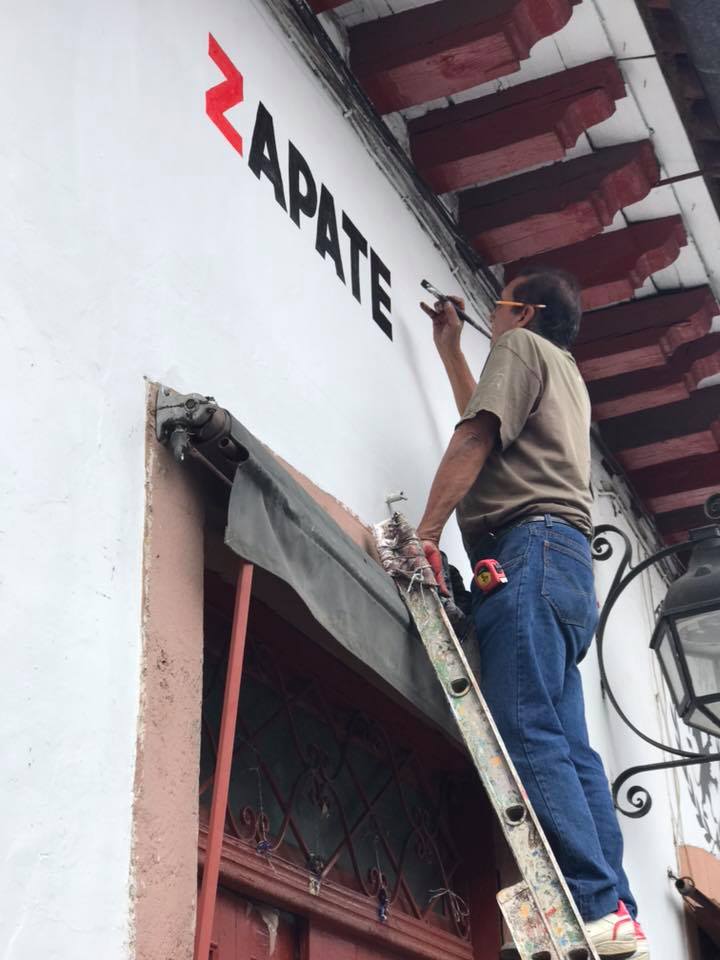 The iconographic red-and-black motif is rather unique to the area around Patzcuaro. (You may notice it in the background of the Coco movie.)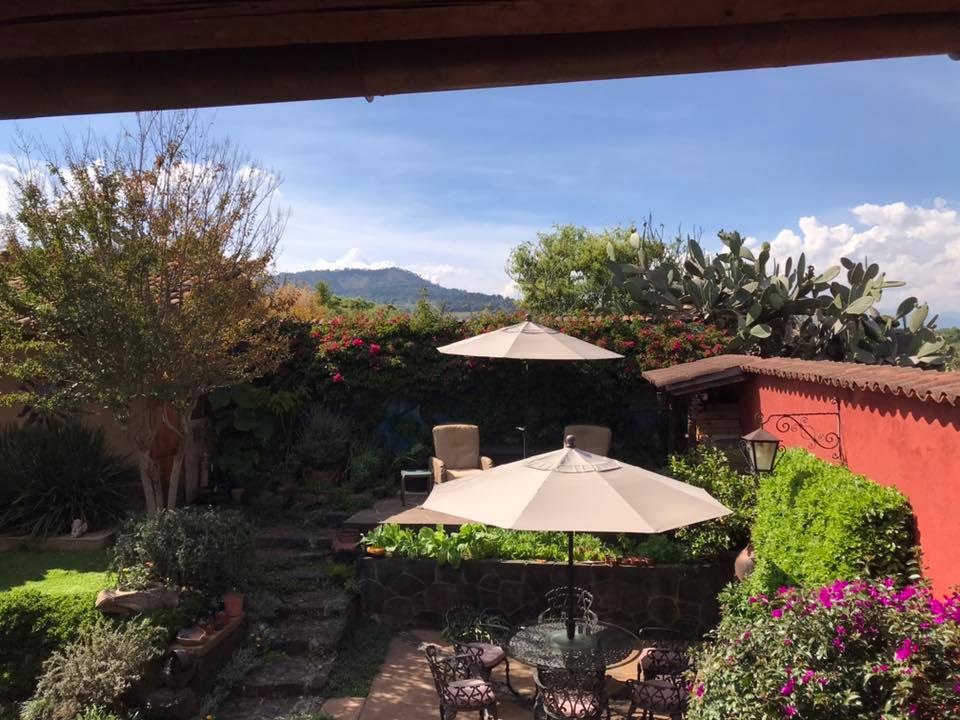 We are growing very fond of it here!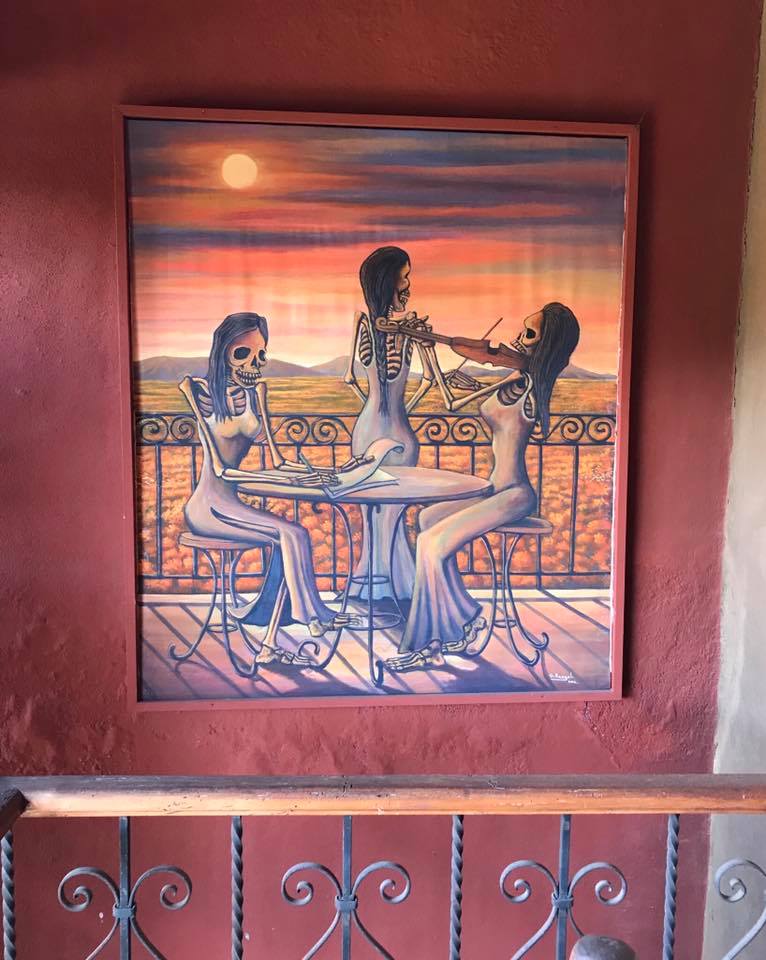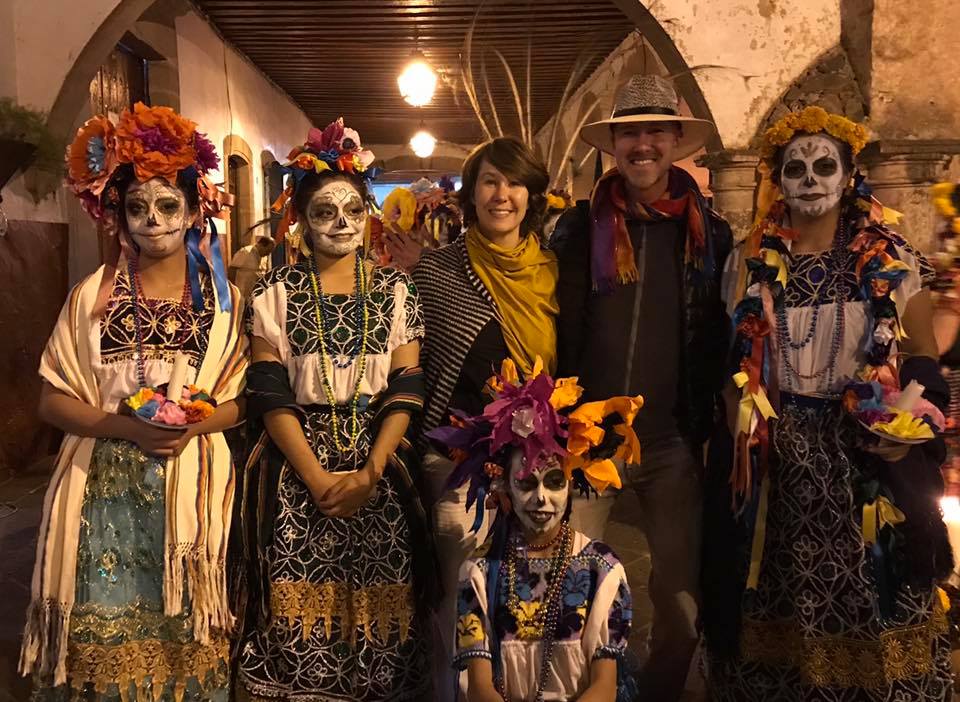 It's a thrill to play a part in the spirit!
There are so many different aspects to the occasion.
We were really mesmerized by all the different ways that people observed Day of the Dead. Some seemed steeped in tradition, some seemed newly inspired, even uniquely creative.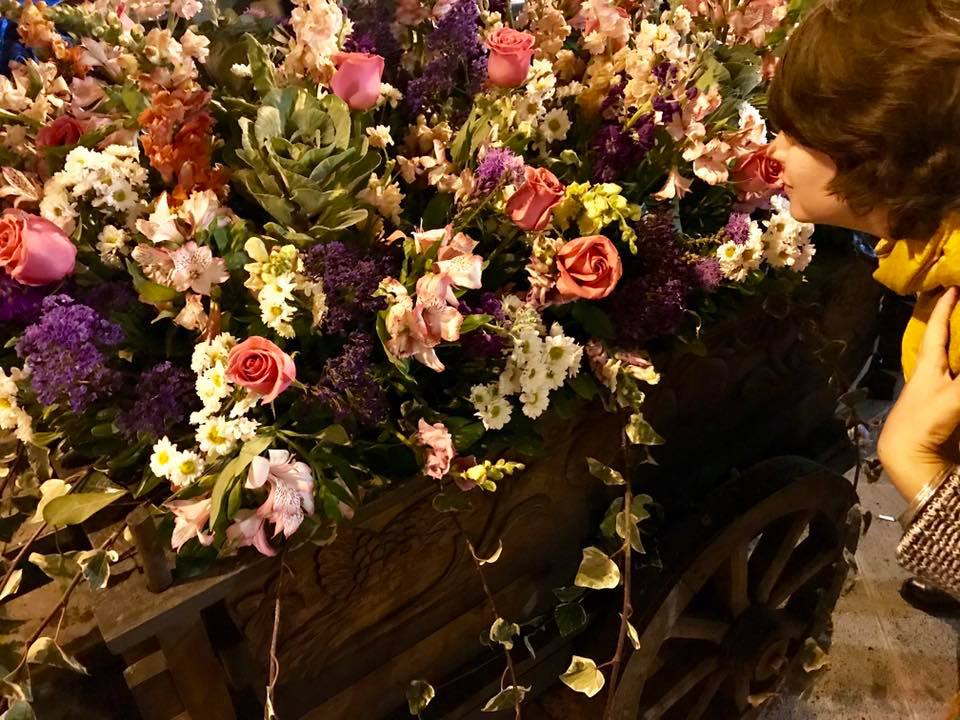 Yes, they're real.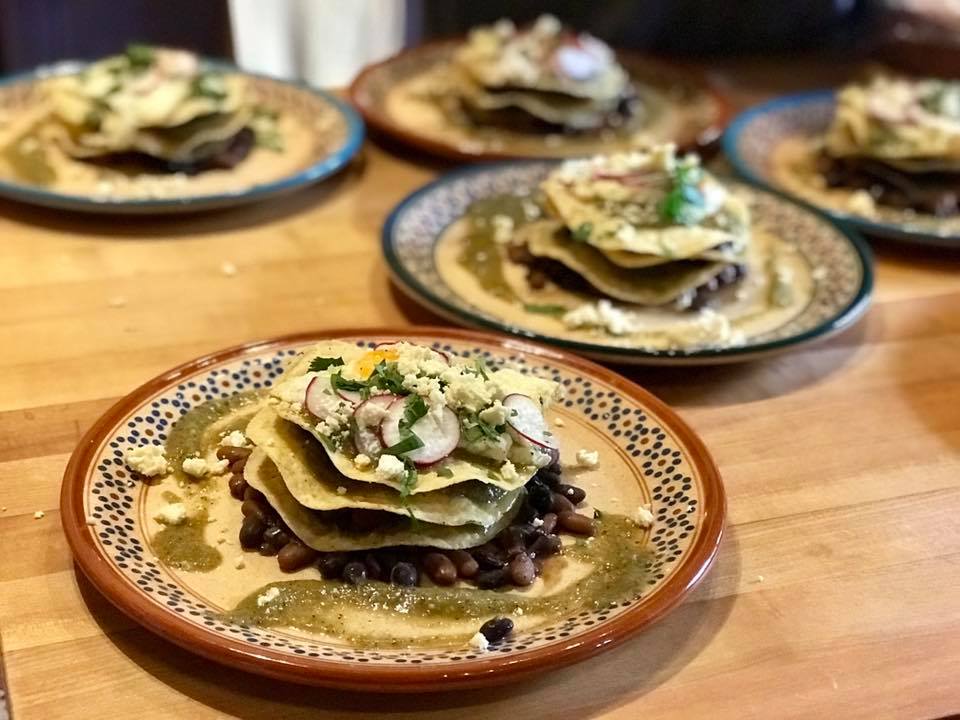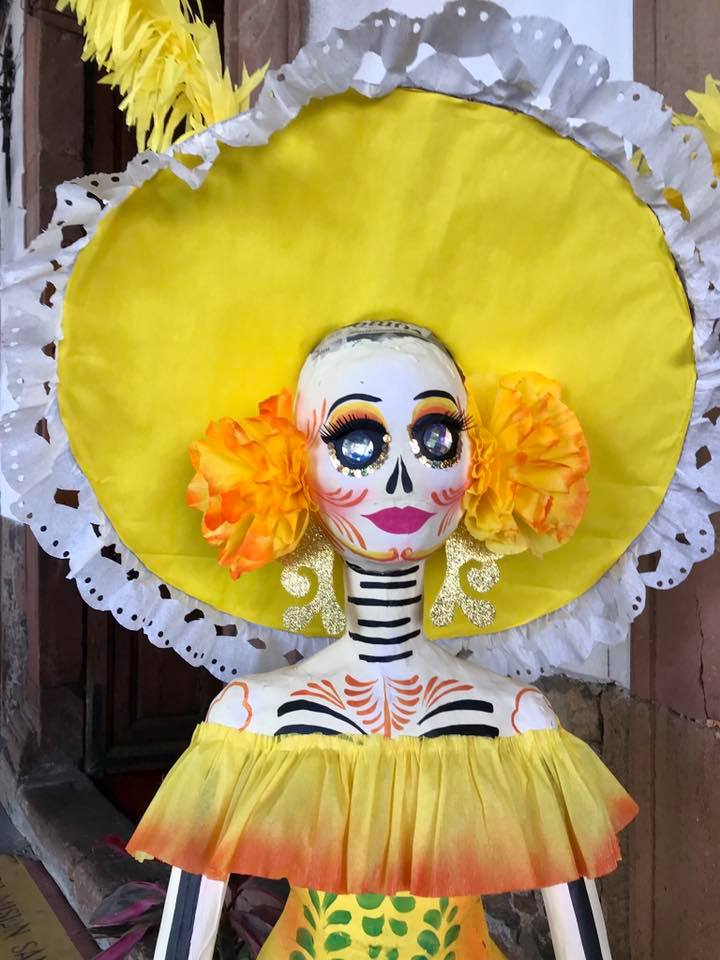 Love the disco ball eyes. And her earrings use the traditional marigold flower style.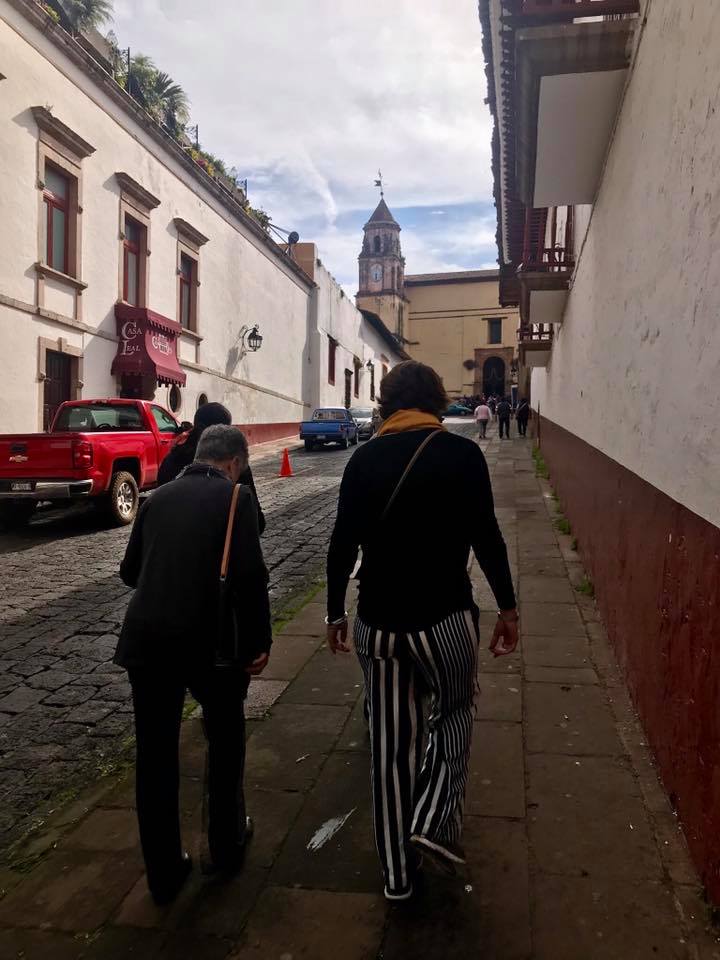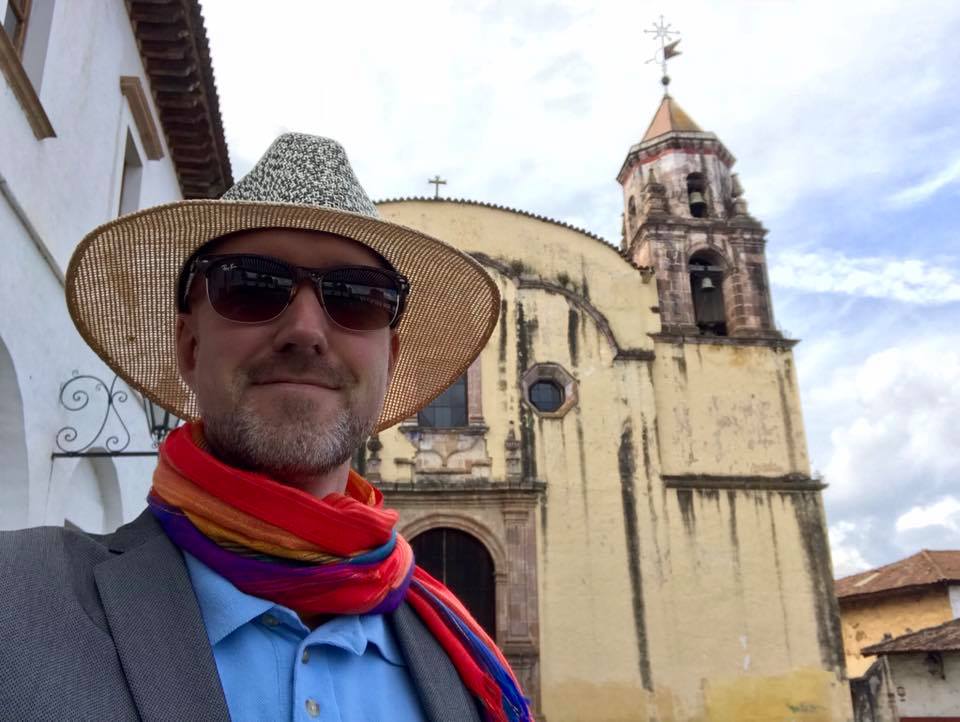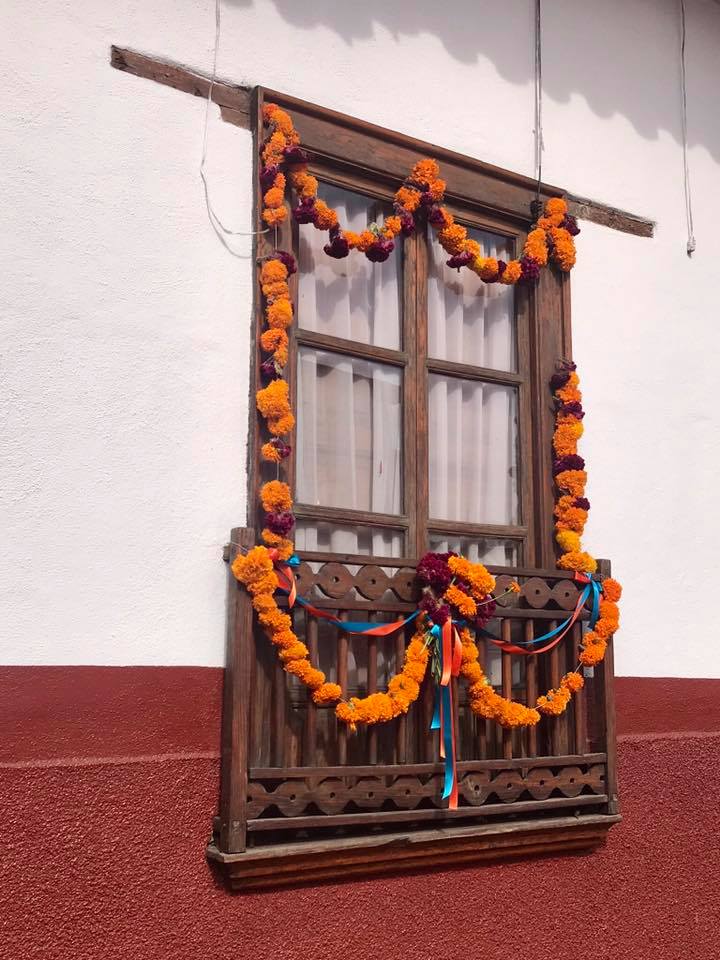 Marigolds are a gesture of joyful welcome.
Encouraging departed family members to join in, much of the floral decoration is designed to establish a comforting, welcoming tone.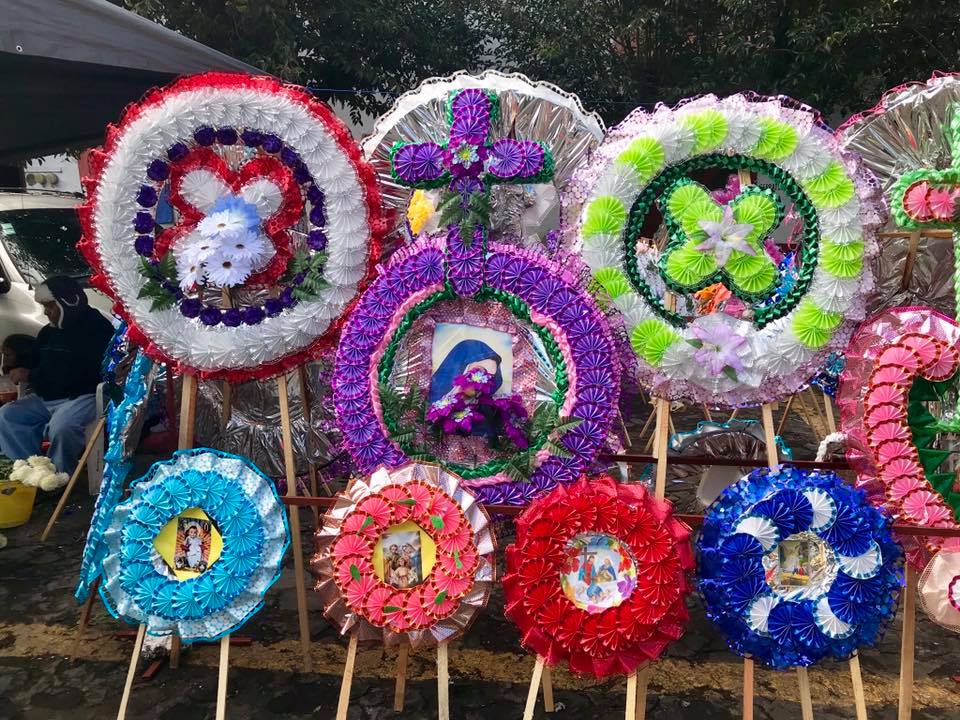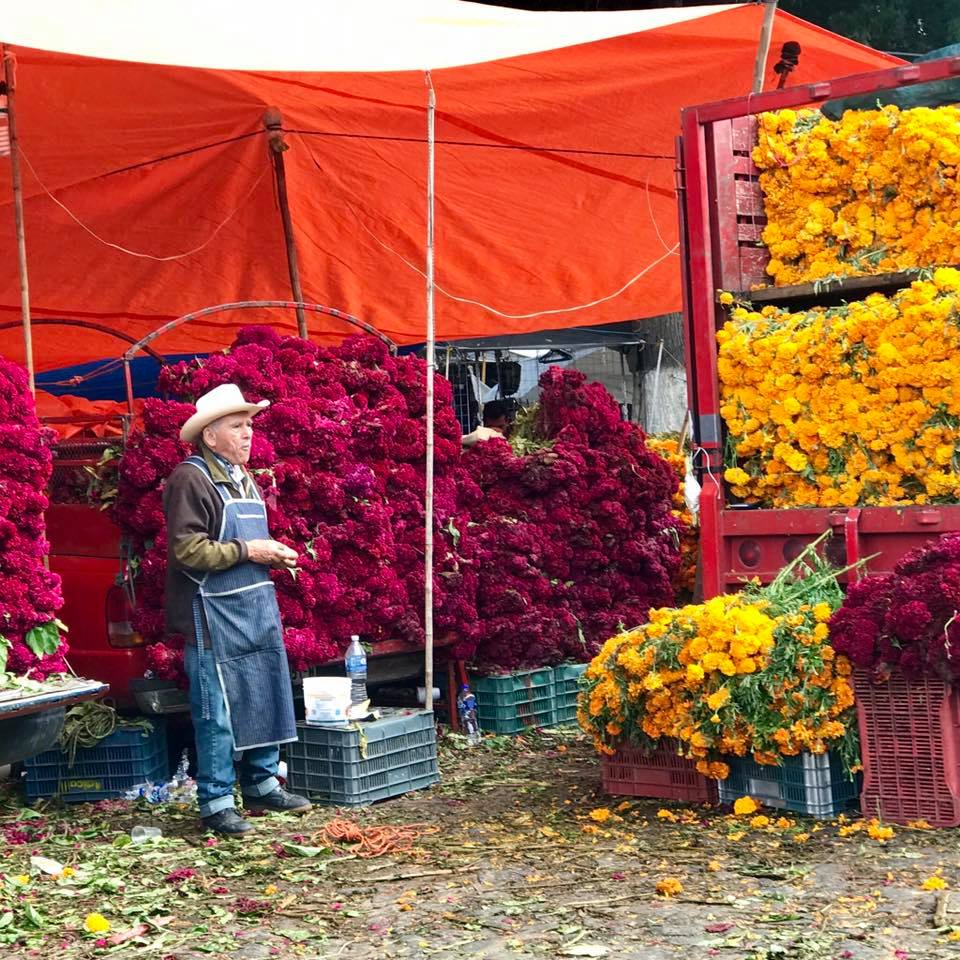 The sheer volume of flowers hauled in for this special occasion is just staggering.
Marigolds, galore.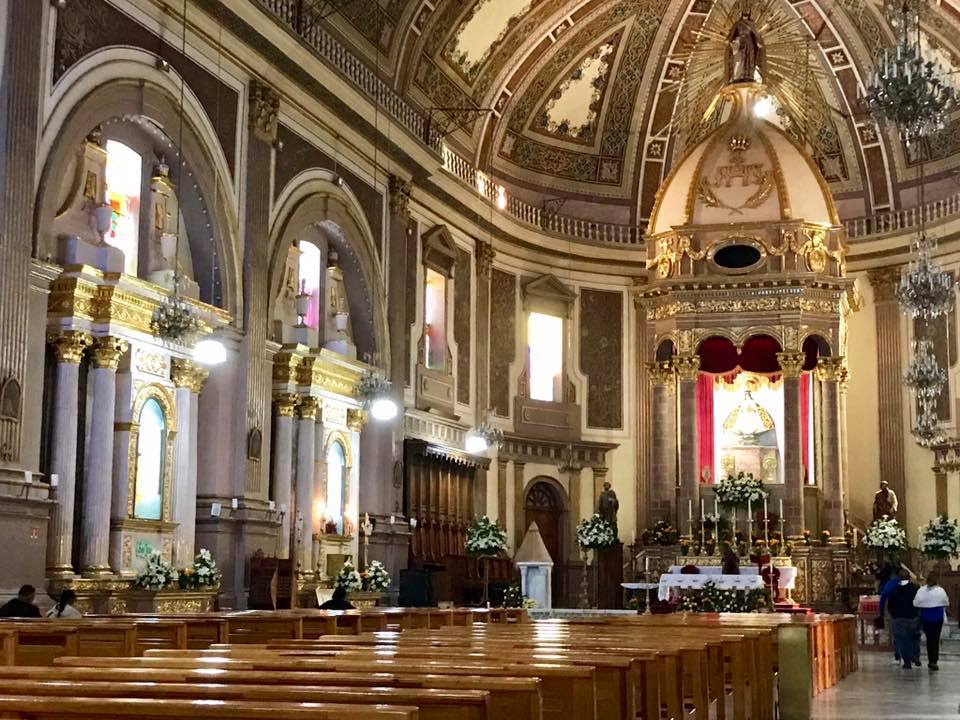 This was a basilica, and today it's quite a cathedral to behold.
There is a judged exhibition at the concorsa.
It was fascinating to stroll around the craft show to appreciate all the different kinds of crafts from around the region.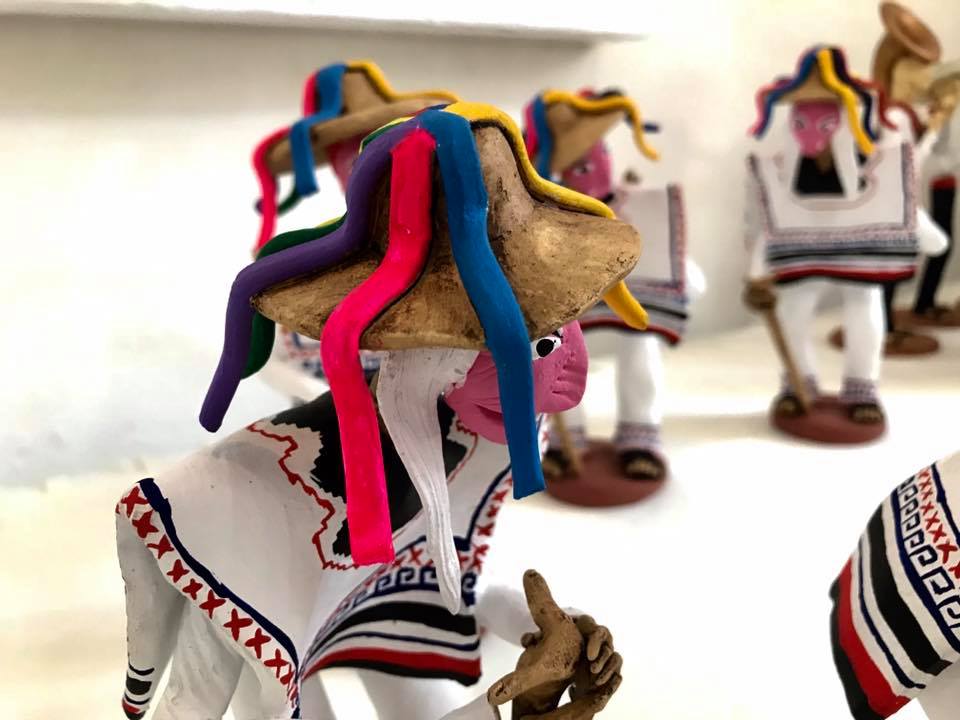 These old man dancers are unique to the region.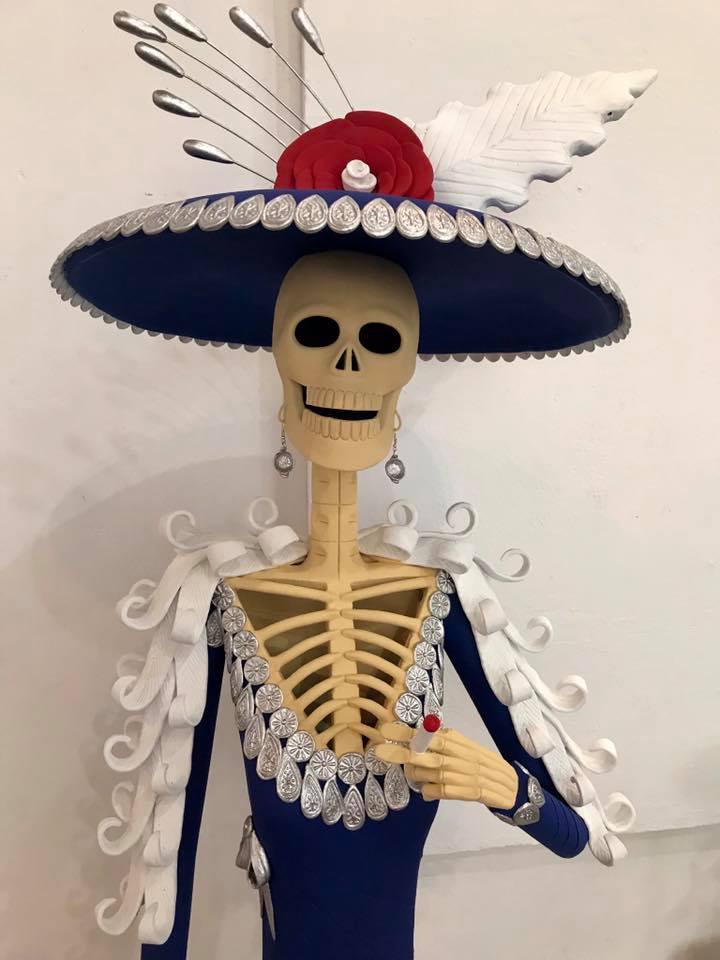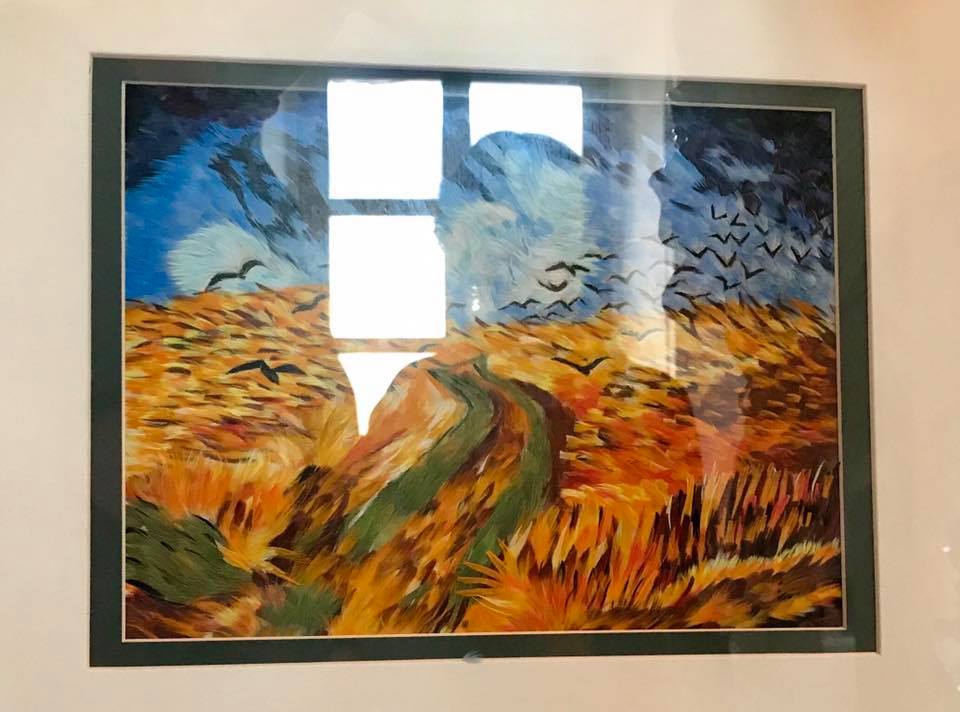 Look closely: this "painting" is comprised entirely by feathers.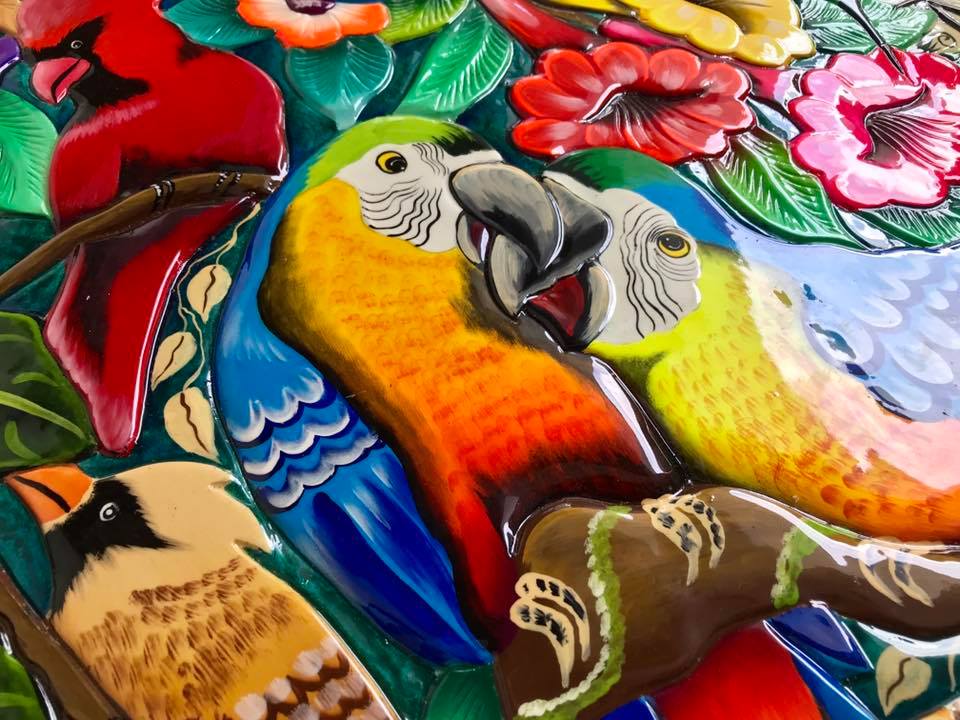 Oh, romance.
Fusion abounds!
It is interesting to see Halloween making a bit of appearance during Day of the Dead. Often the themes are blended together in interesting new ways.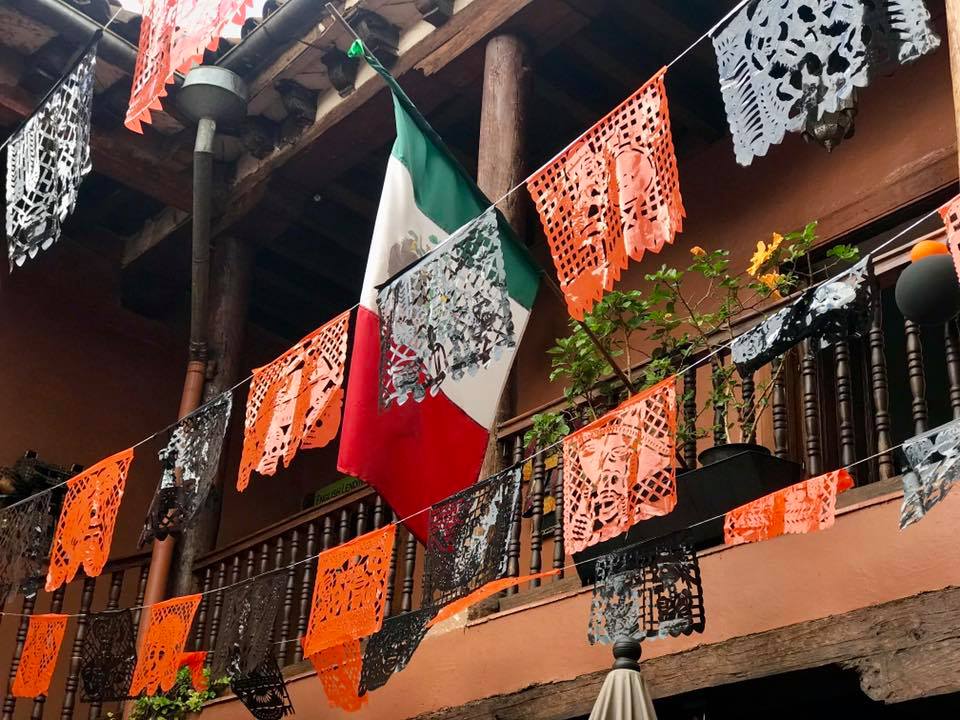 We were intrigued to see an orange-and-black rendition of traditional decorations since it seems to blend in a Halloween motif. We did find a bunch of trick-or-treaters out and about on that big day.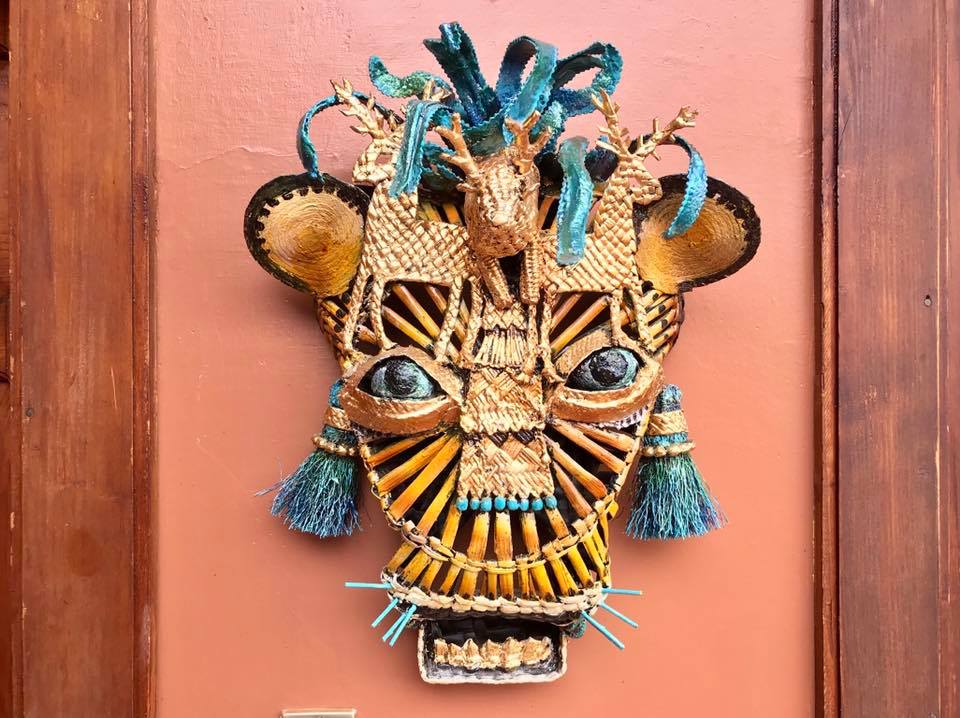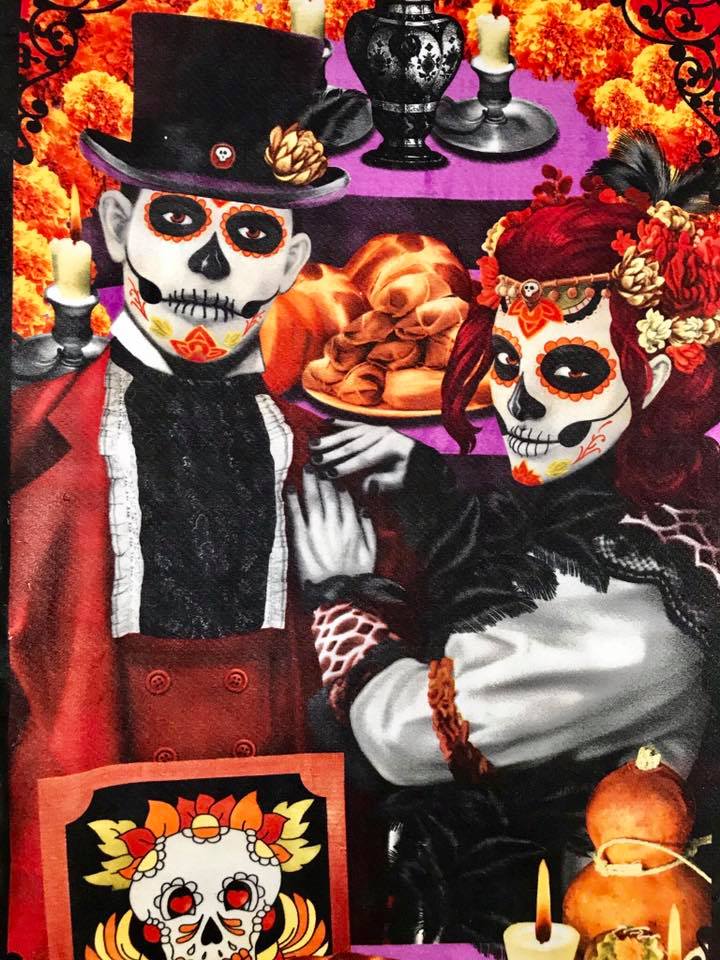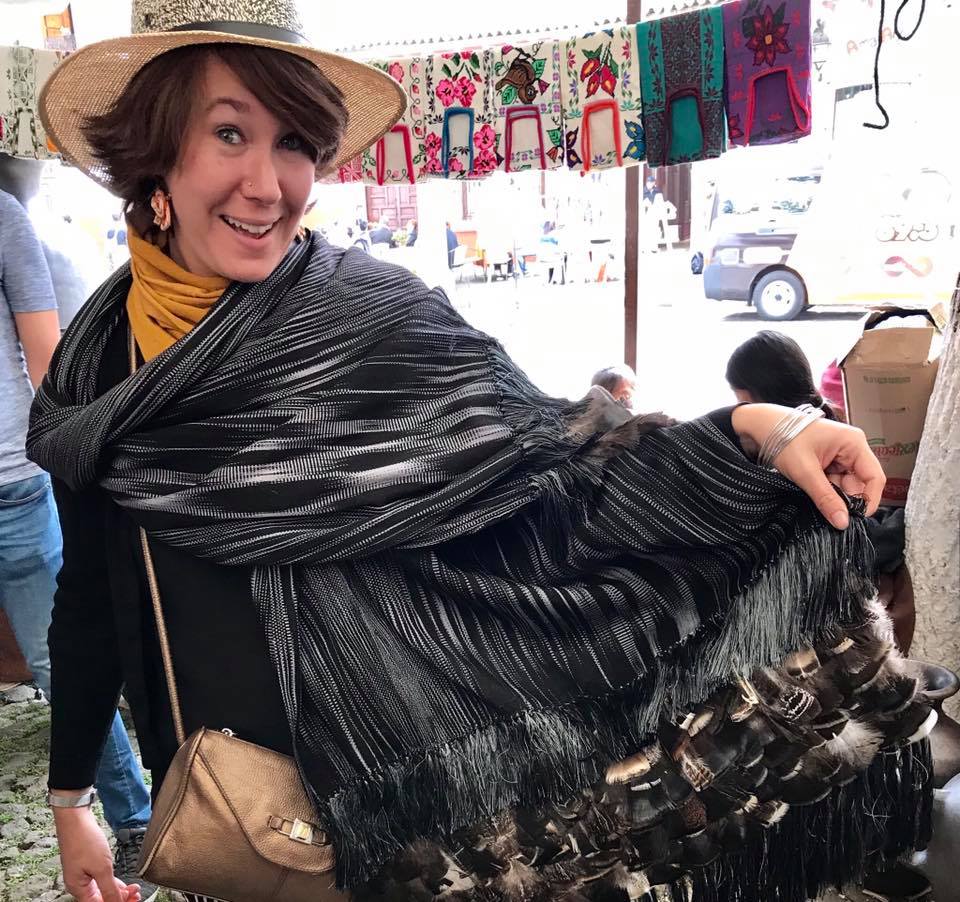 This scarf has feathers woven in. What a treasure.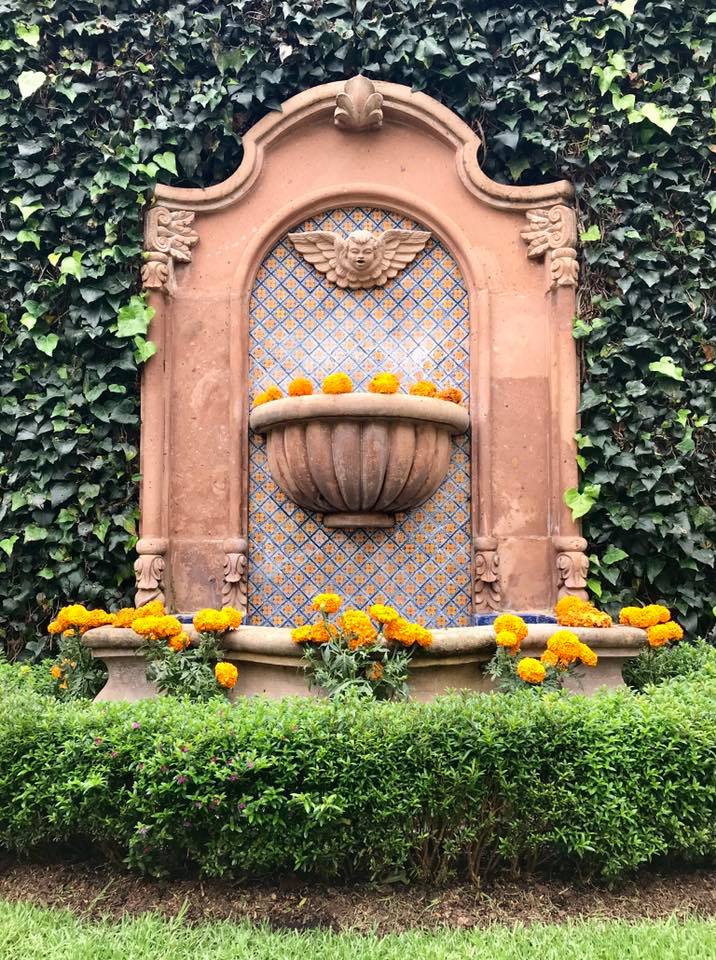 It's a joy to honor our loved ones, and we wish you well in honoring yours.
That vase seems to have a big skull on it. Quite a style.
Explore the spirit a bit more!
Day of the Dead has become more and more enchanting, the more that we have learned about it. It has encouraged closeness in our families among members both living, and those who have passed on. It feels like a beautiful thing.
Coming up, we'll have photos of Day of the Dead… at night.
Stay tuned. We will be sharing some special moments from the evening and the nighttime — and you'll find that things get even more intriguing.
Enjoy this post? Pin it for later!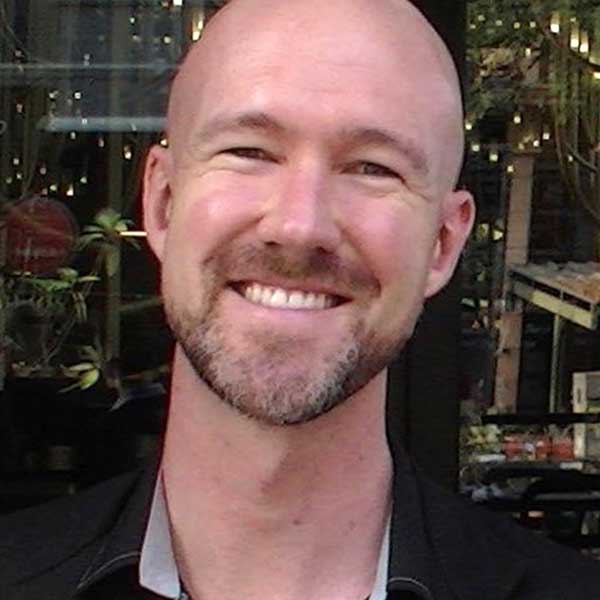 Curtiss is a lover of delicious atmosphere, experiments in location independence (and digital nomadism), and that magical place where wifi and paradise overlap.