Grandeur And Bedazzlement Await You In Barcelona
We have been really excited about exploring Barcelona!
The enthralling city of Barcelona has attracted us in a number of ways. It is beautiful, delicious, and has a flavor all its own.
With our dear friend from Brooklyn joining us, we explored all over Barcelona — starting with the Catalunya National Art Museum, and then venturing beyond…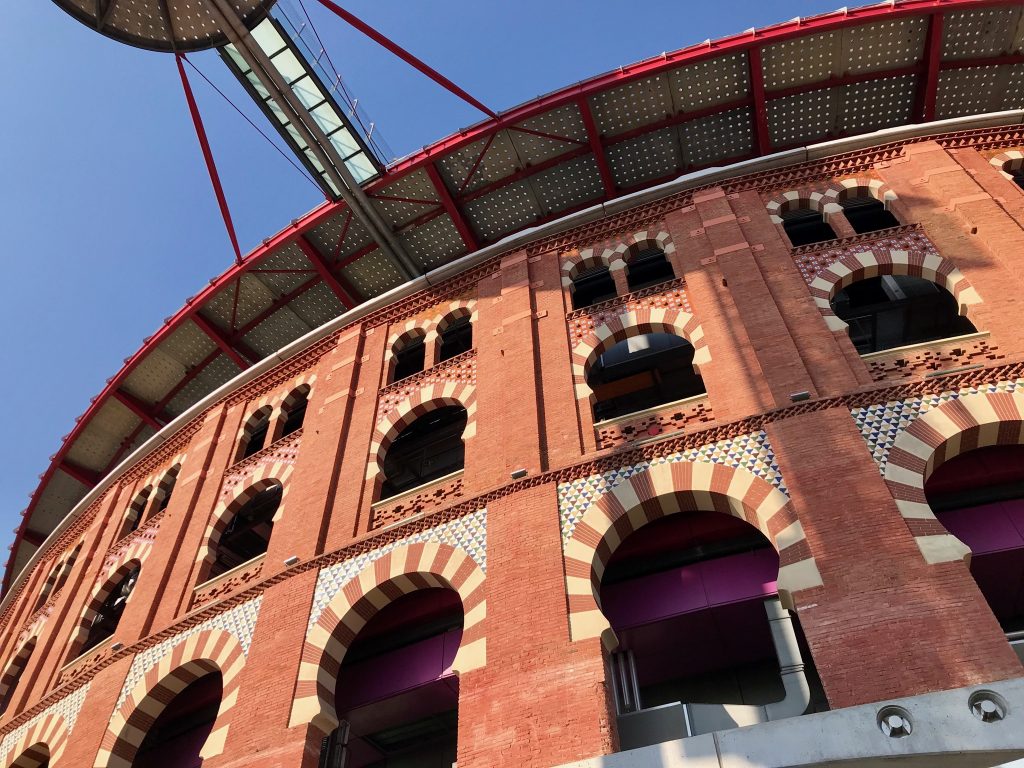 An elevator on the street brings people to the top level of this stadium, from the street.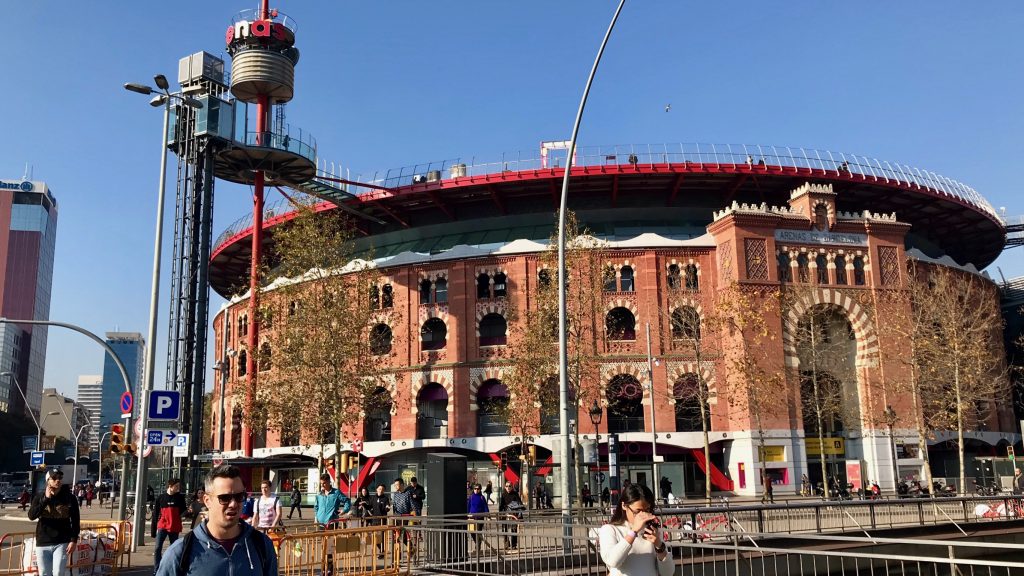 It's fun to see the older influences in newer architecture.
Popping out of the subway here at the stadium and then strolling toward the museum makes for an interesting progression. Kinda like "rewinding" through the ages.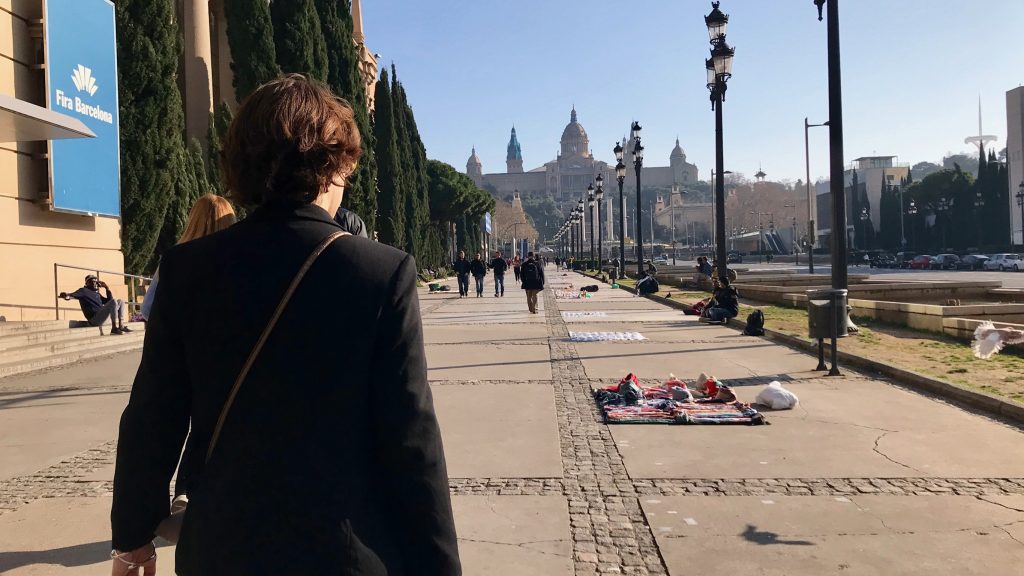 We stride toward the distant castle.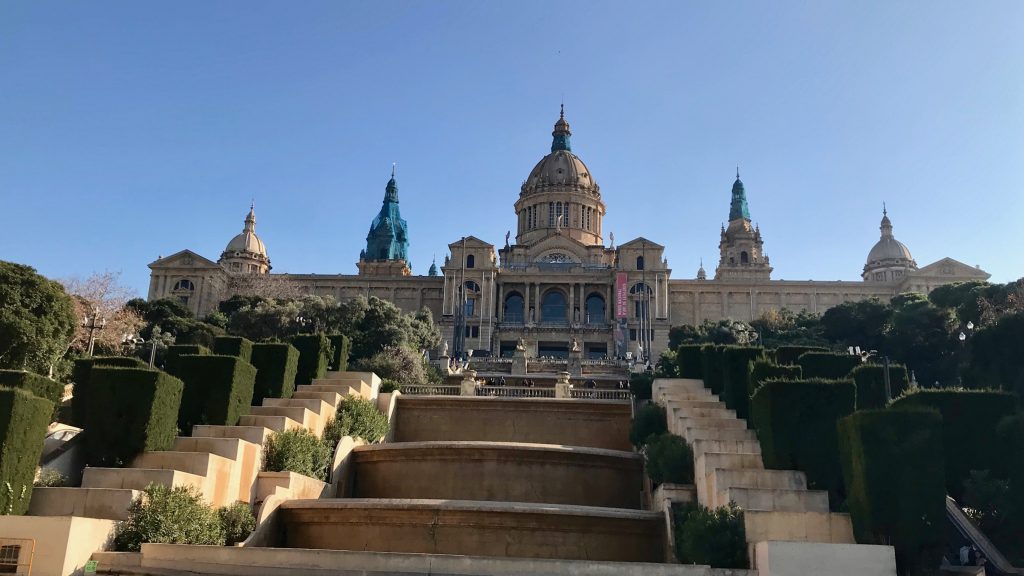 The grandeur of this place is dazzling.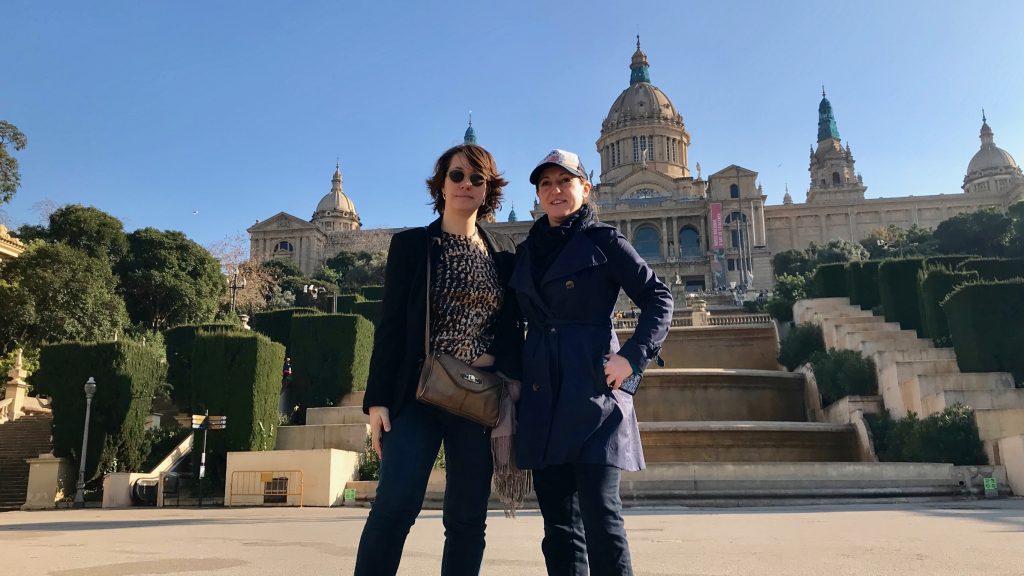 Clearly a fine place to vogue.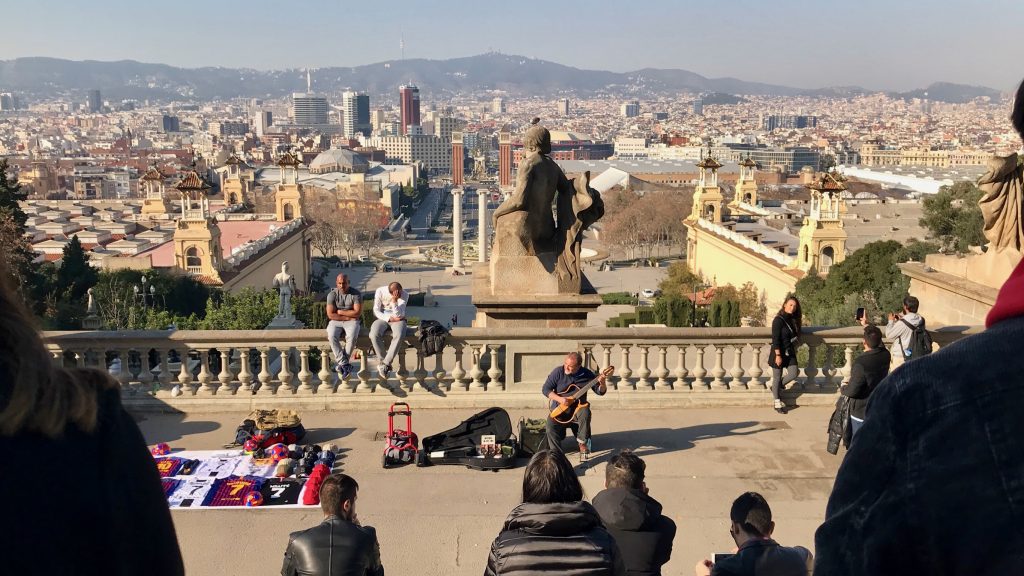 What a venue!
With a staircase full of tourists, refreshing cafés all around, and a spellbinding view as a backdrop, this guy isn't doin' half bad.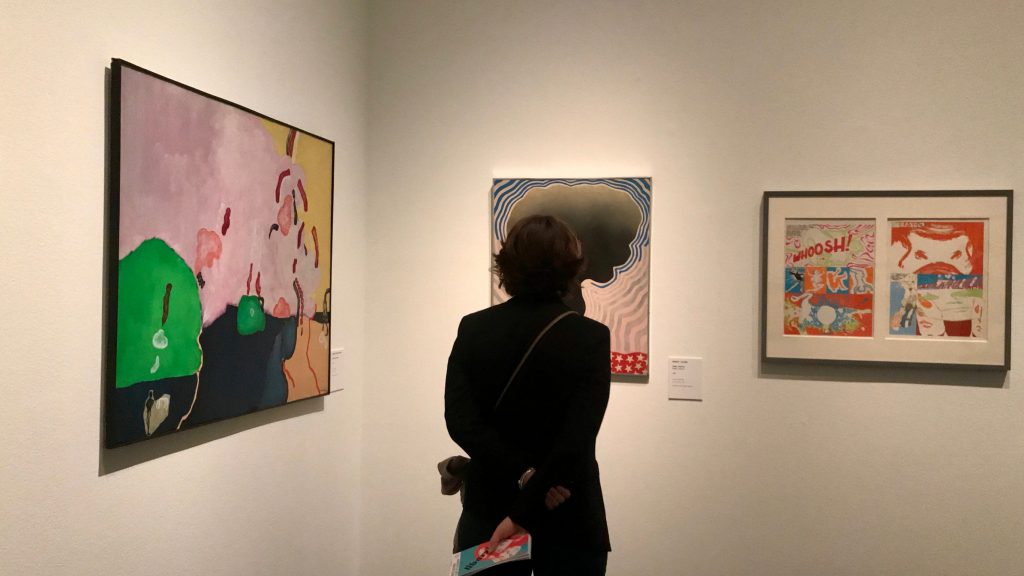 Here, a work of art checks out other works of art.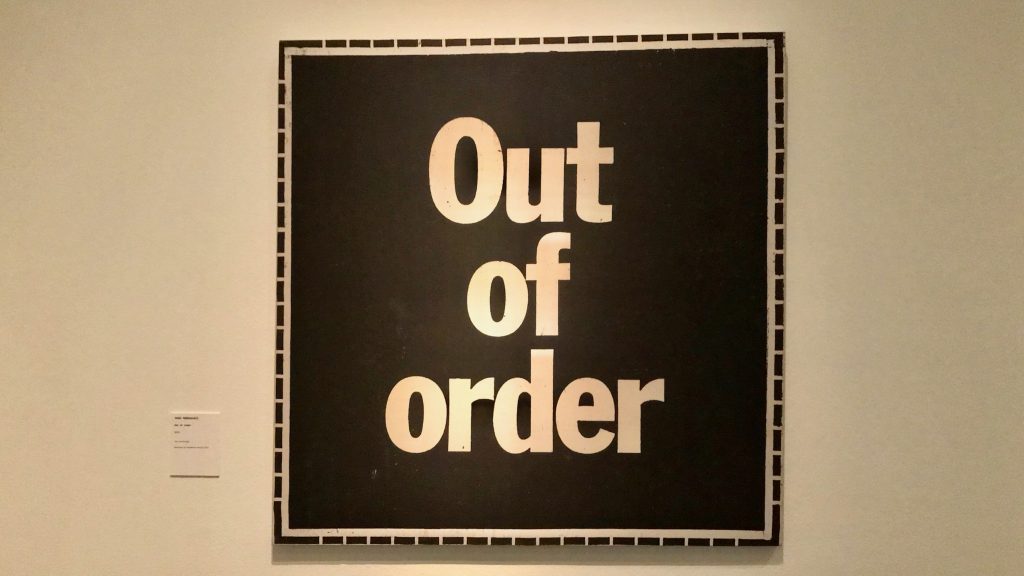 Alas, one of the paintings wasn't operational. Or was it??
I don't know what to tell you…
This one just cracks me up.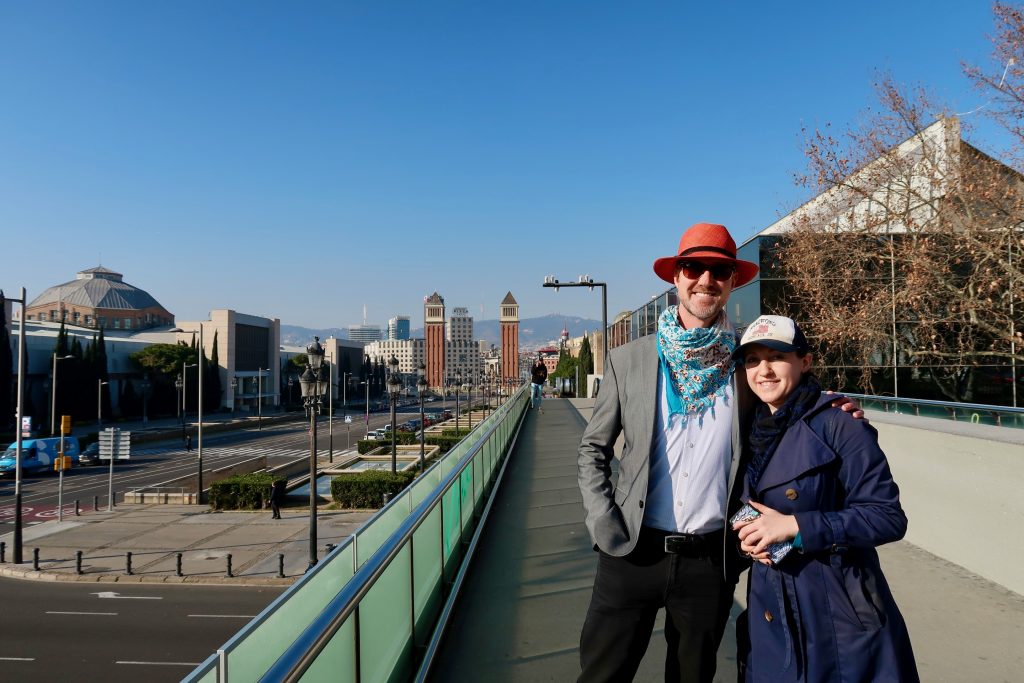 It's so cool to share in this adventure with our dear amiga, hailing from Brooklyn.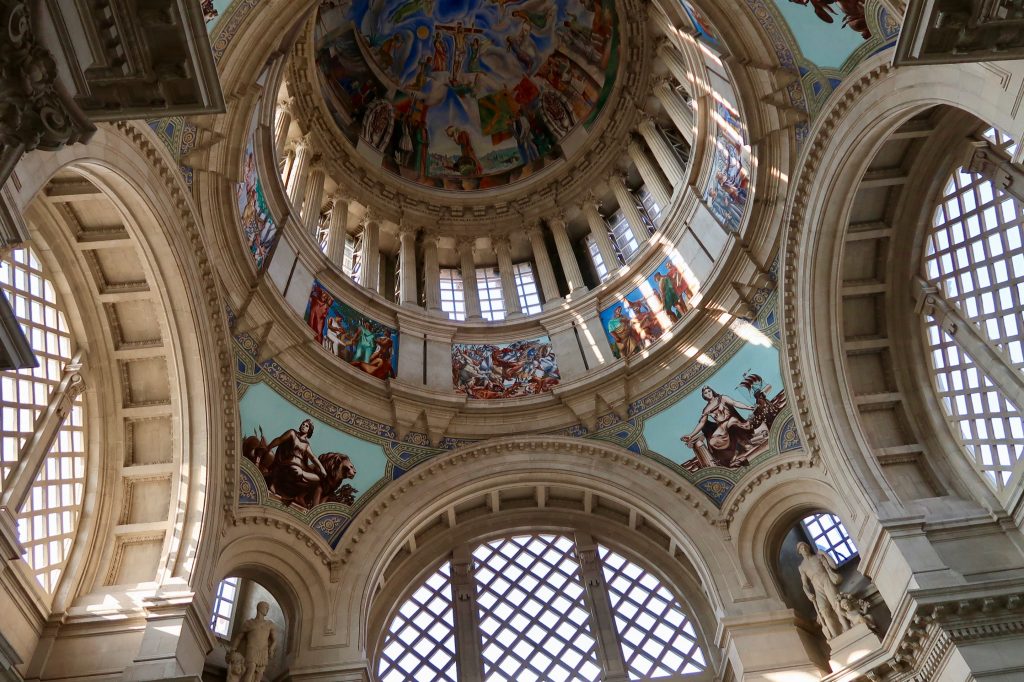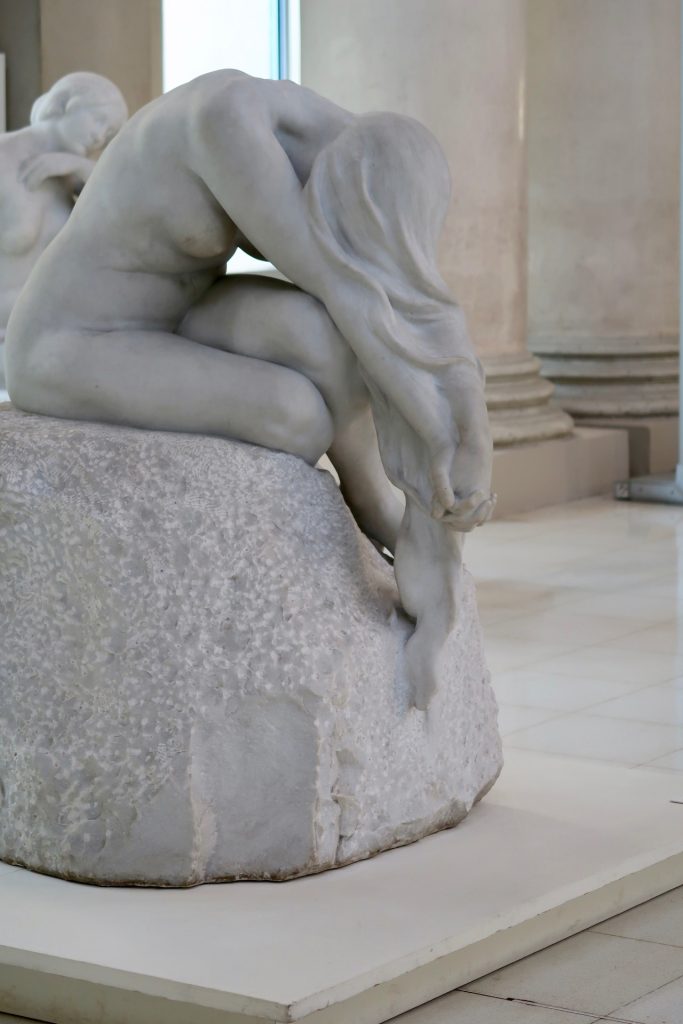 Someone was saying that this reminds them of work by Rodin.
Do they have a point? What do you think?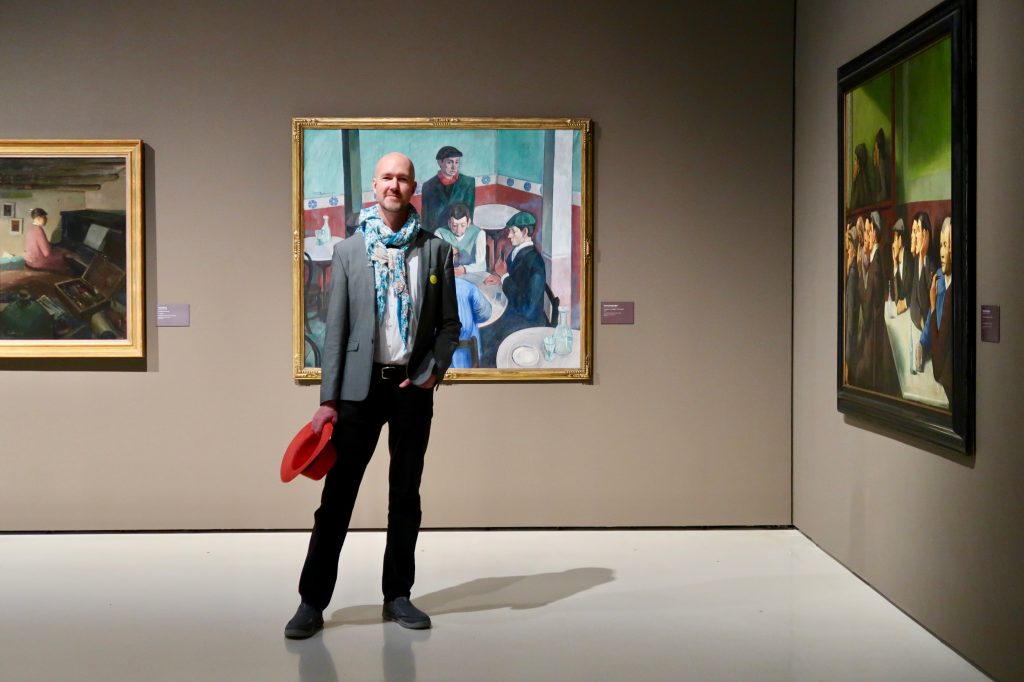 Hanging out with some fine artsy gents.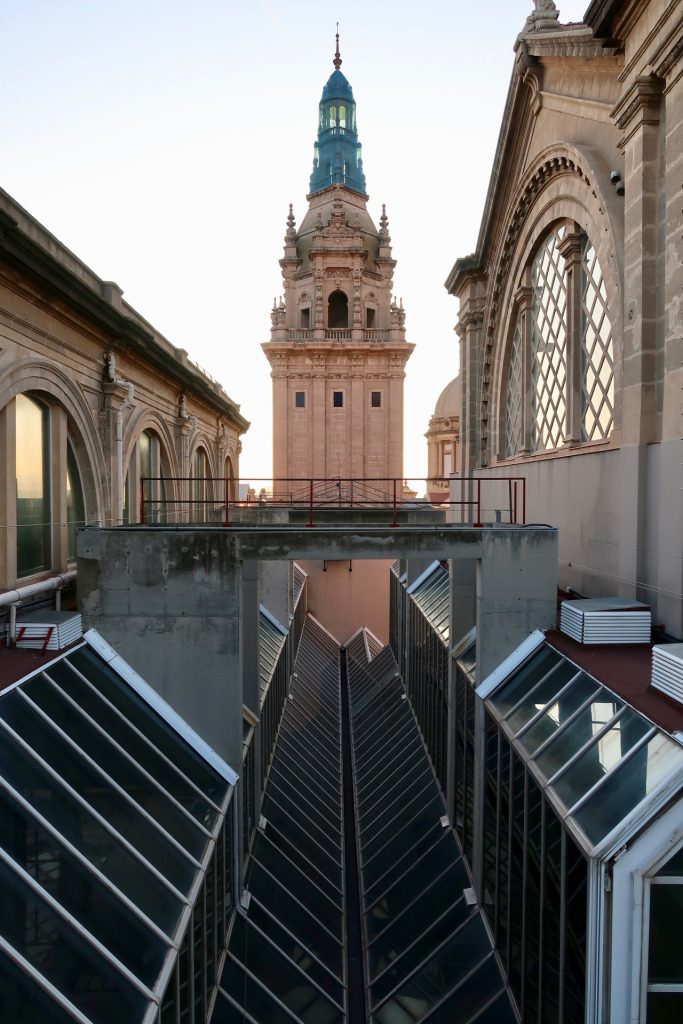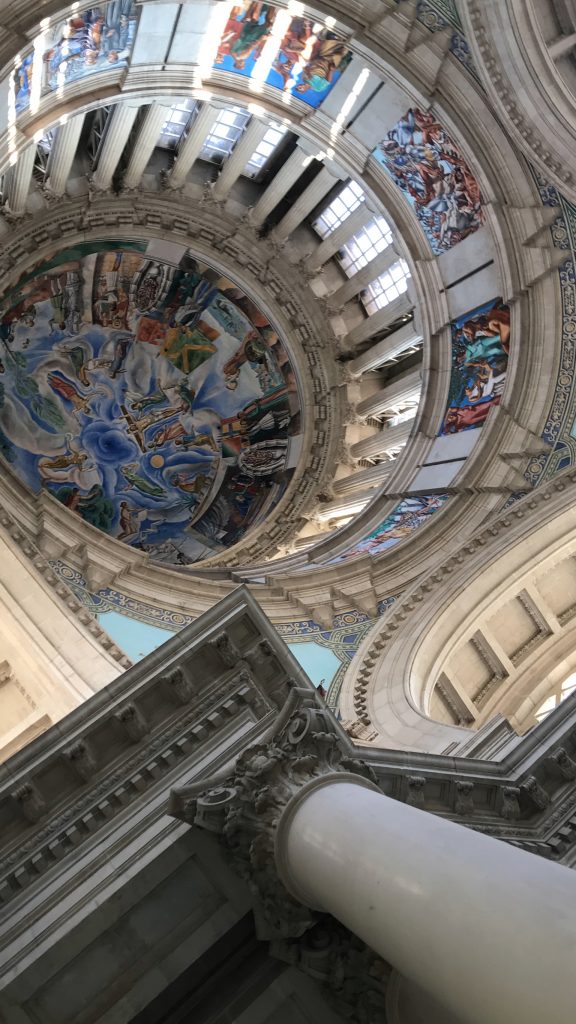 The inside of these domes is a gallery all its own.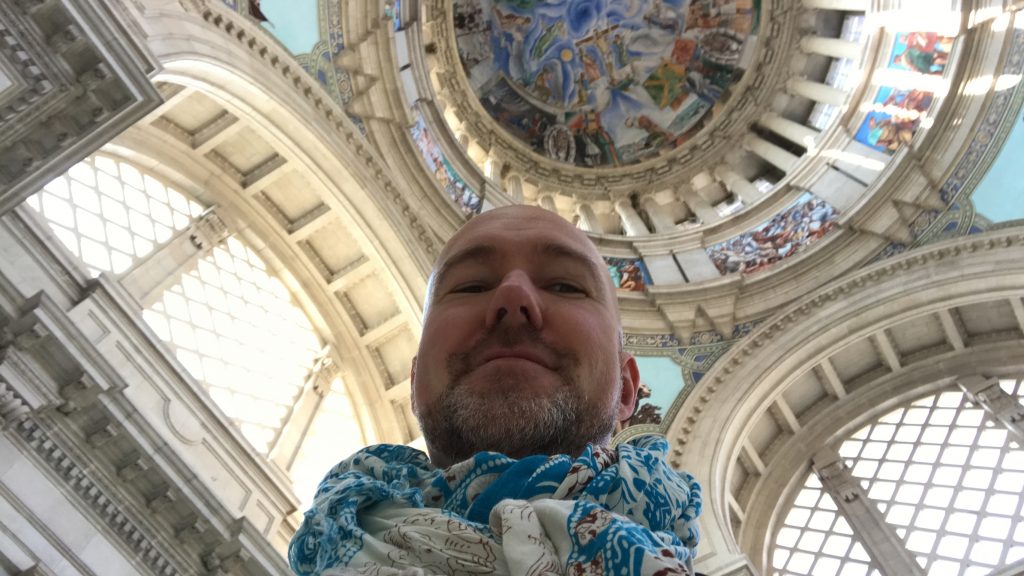 One dome goes well with another.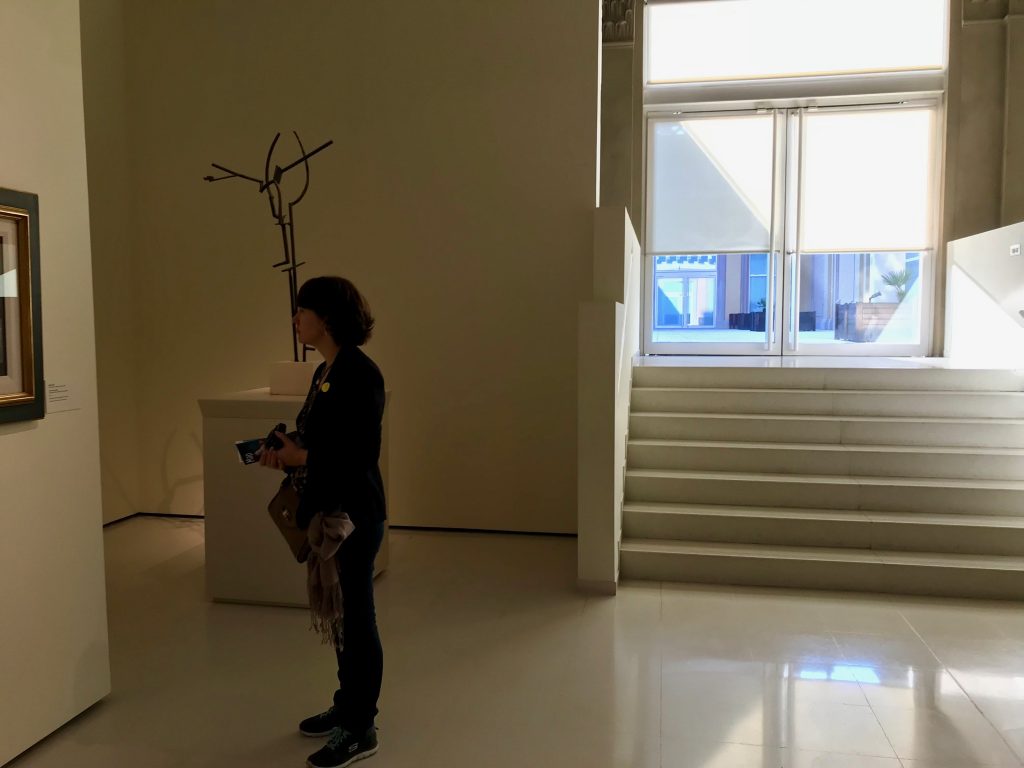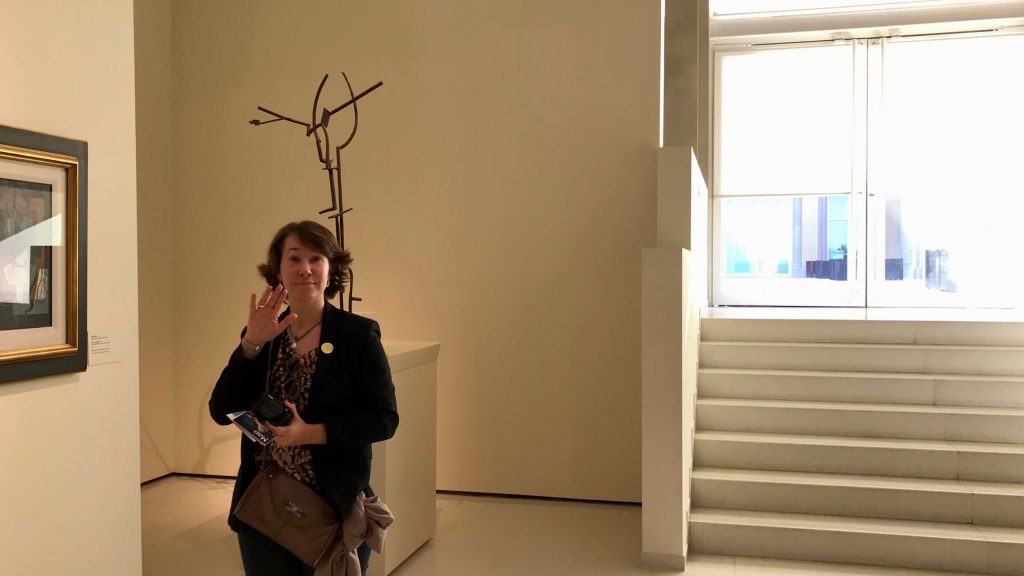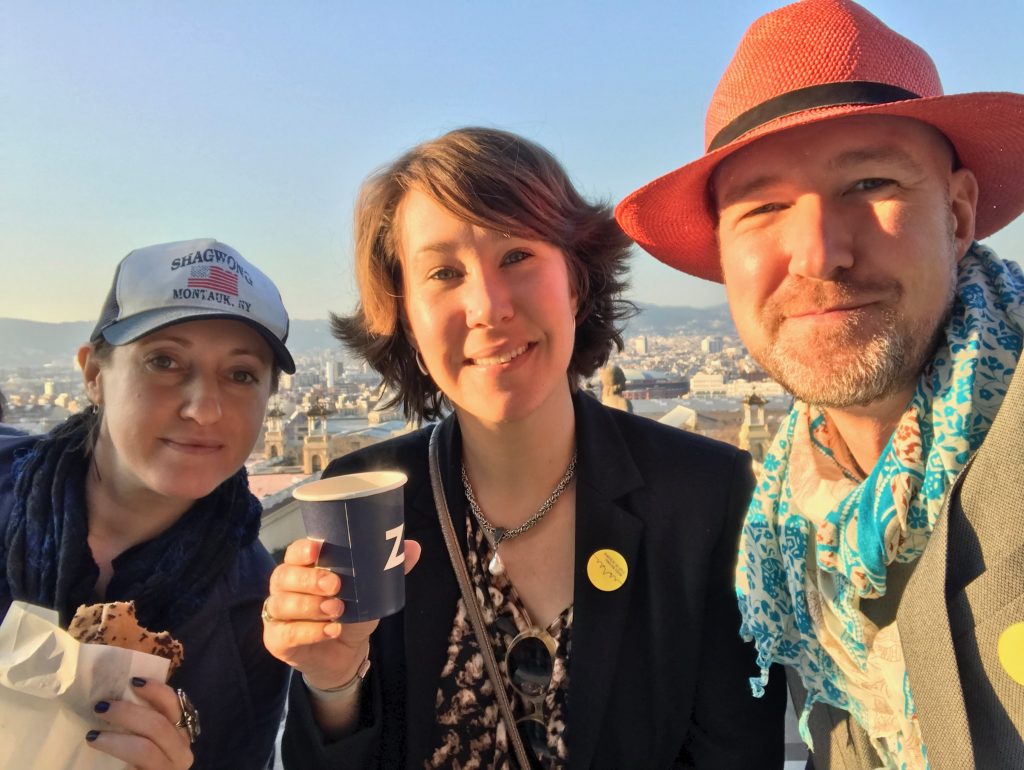 As the sun was getting low, we had an idea…
While refreshing on the stairs with some snacks and refreshments, we decided that we would check out the rooftop, and find a nice spot to enjoy the sunset.
With our mission in mind, we set out to explore…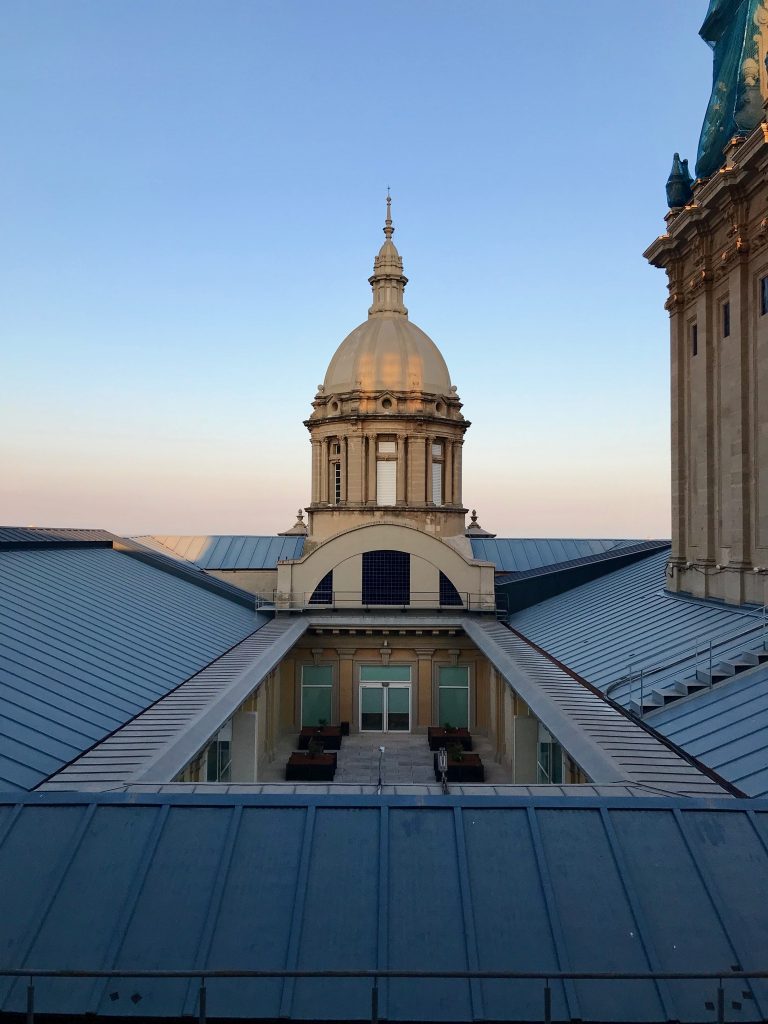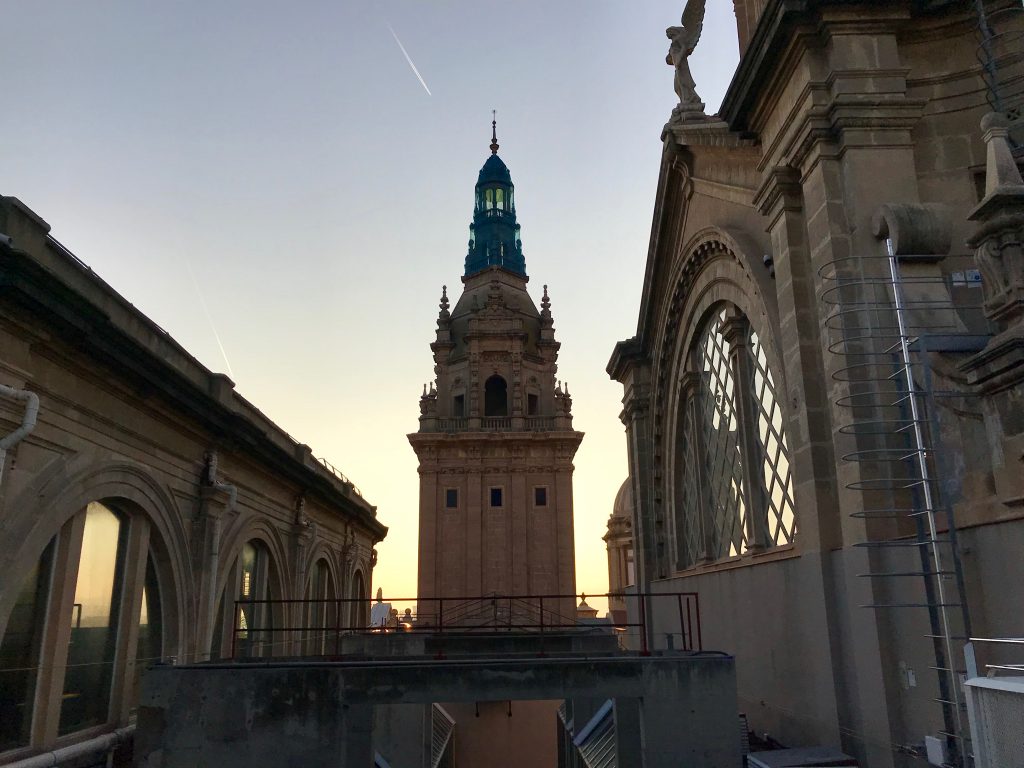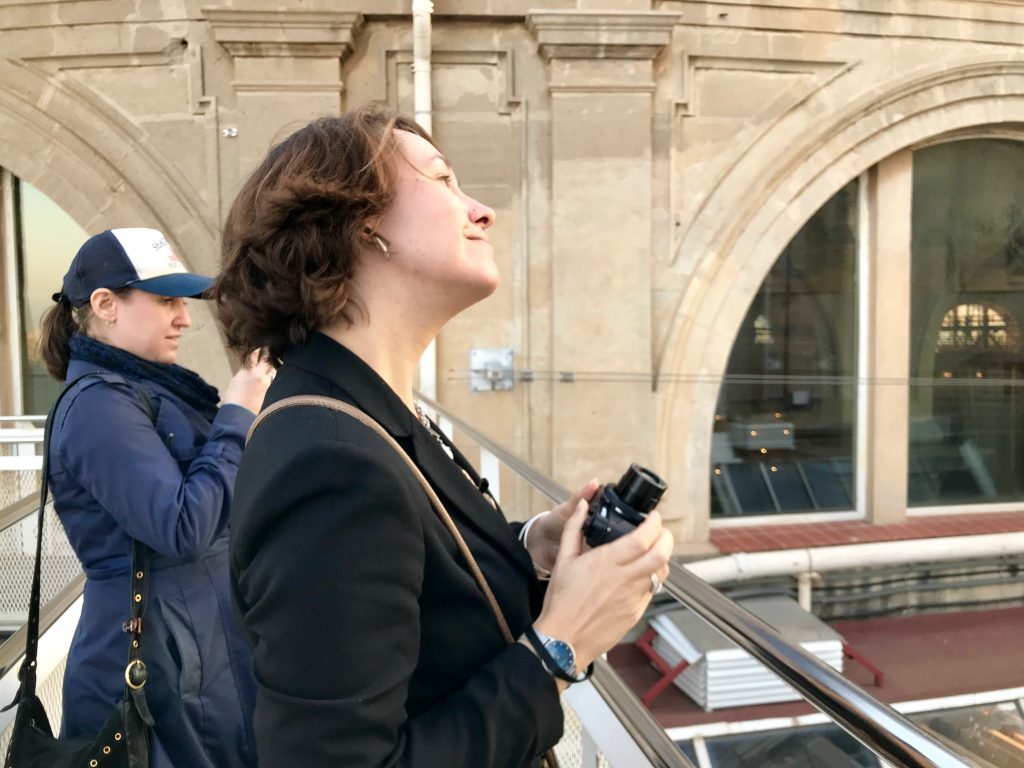 There was lots of smiling afoot.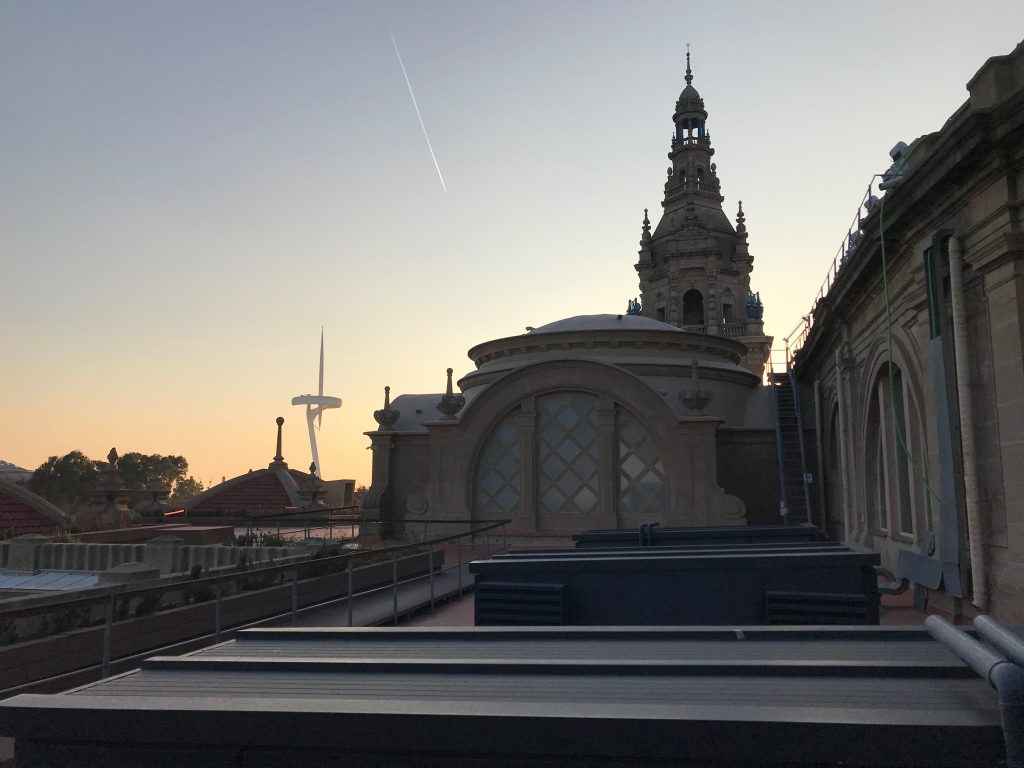 See that crazy tower in the distance? We loved how it contrasted with the old-school towers.
This is where we got inspired.
First of all: it was COLD up that roof! And that weird tower just beyond seemed to have a better view of the sunset.
And so we headed that way.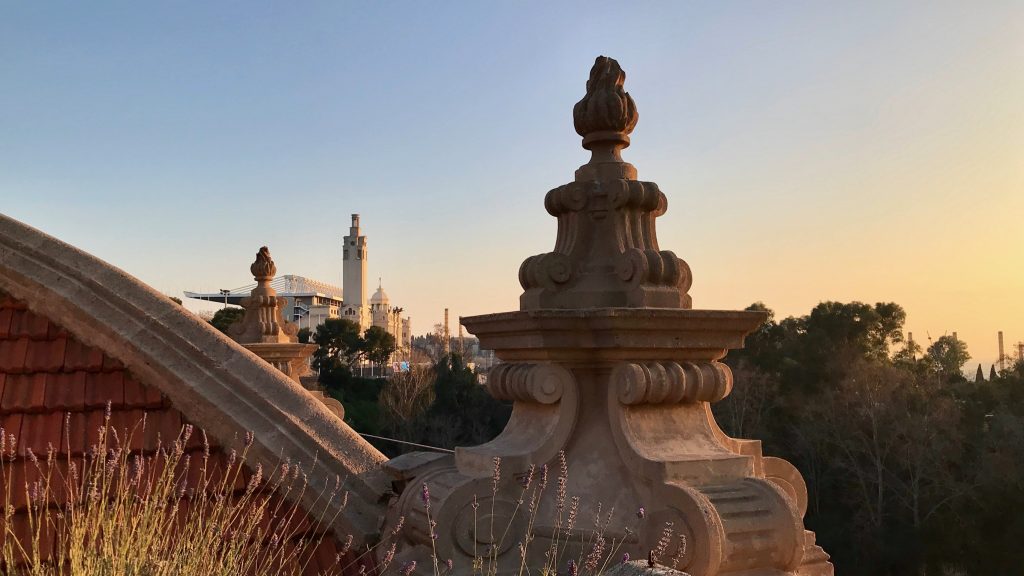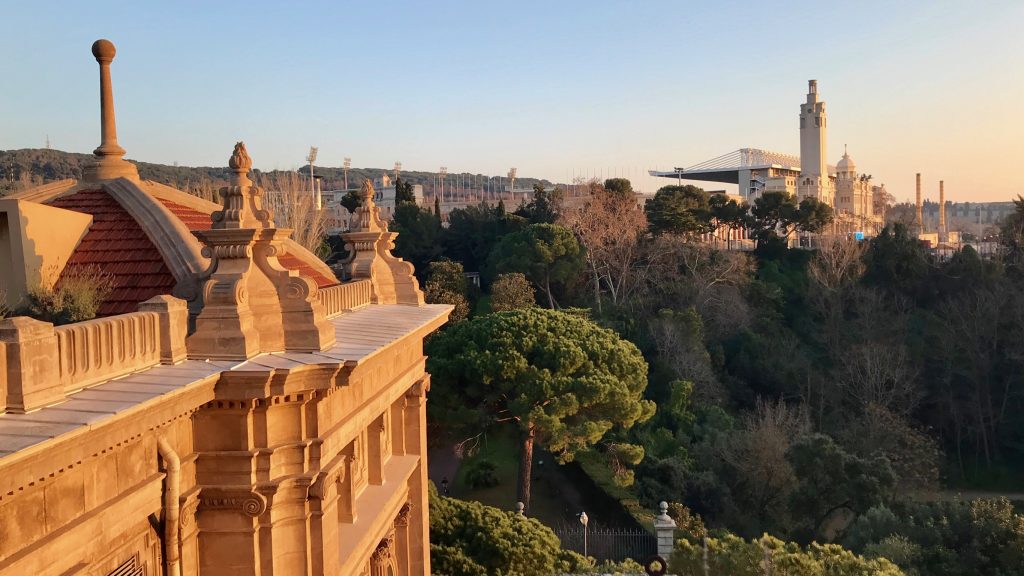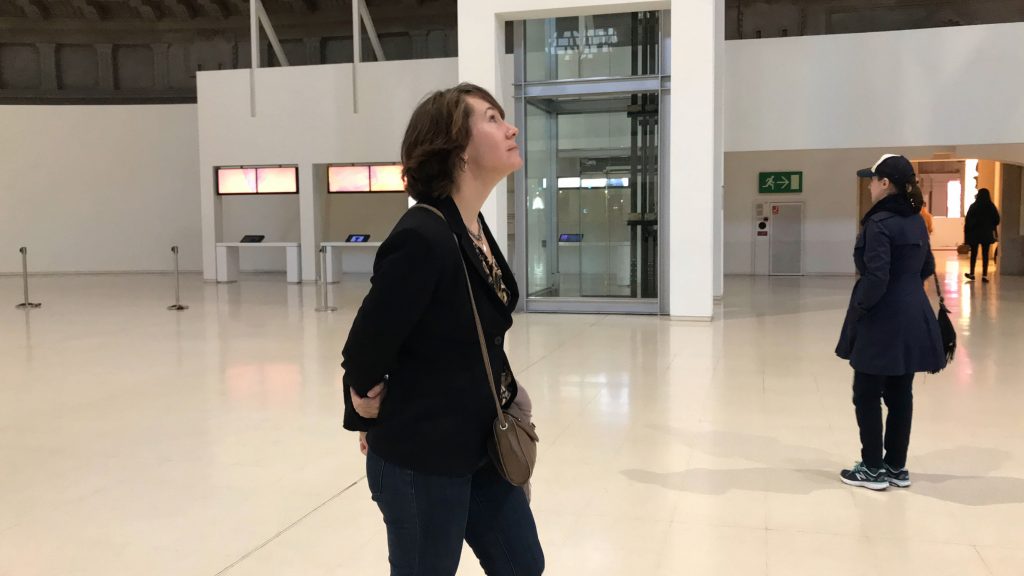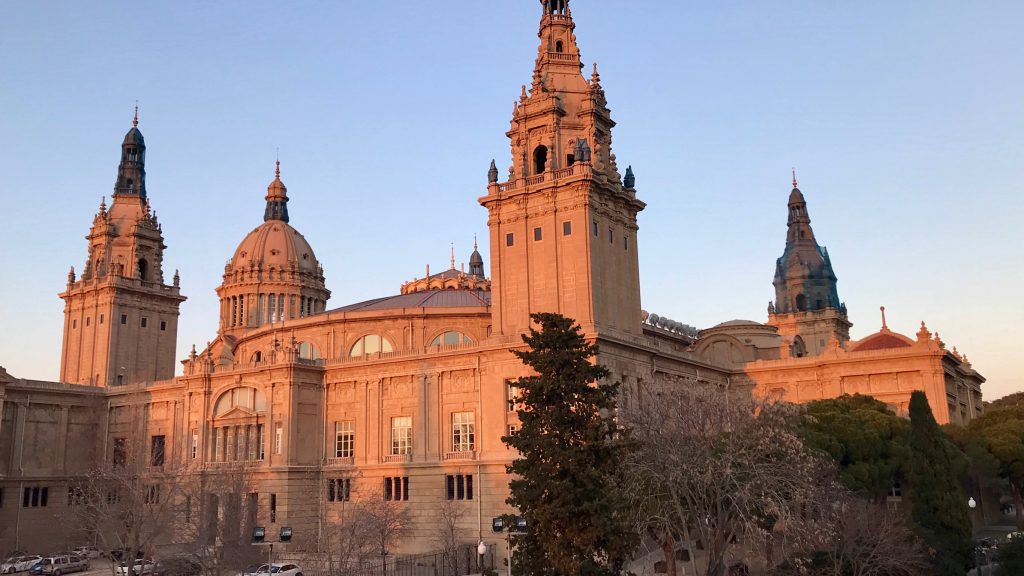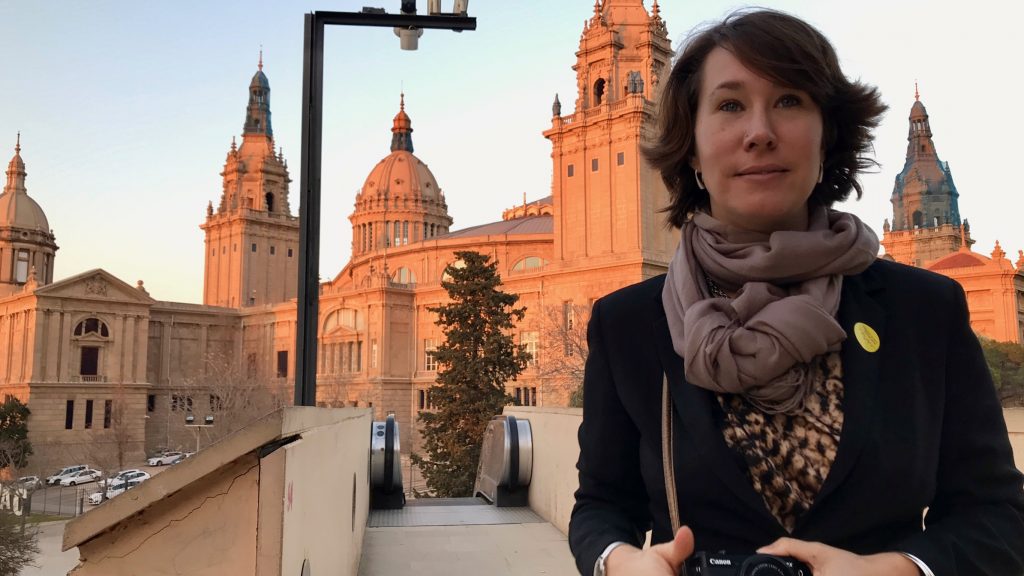 Check out that light!
The shutterbugs are inspired.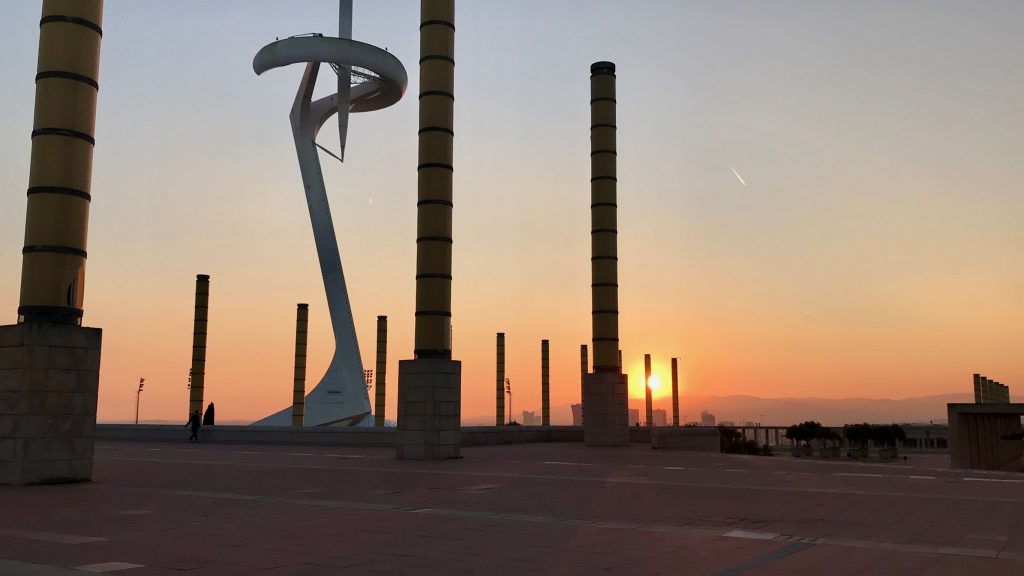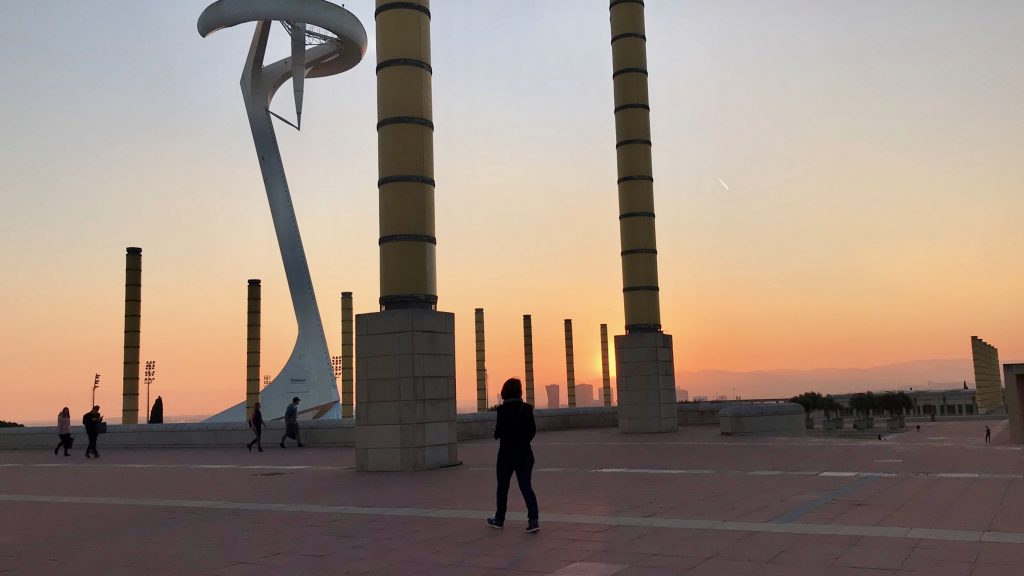 We caught a gorgeous moment in a bizarrely-designed park.
Not a bad way to enjoy a sunset!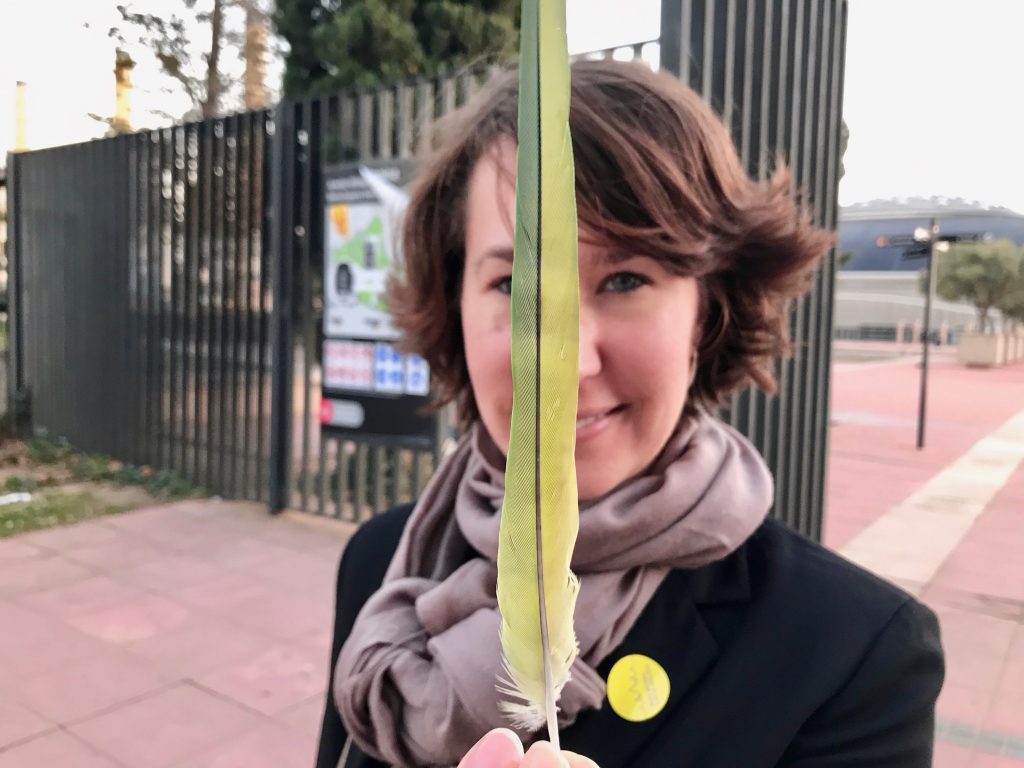 Ashley loved this little trophy.
What can we say? She's an artist, and a bird-lover.
What are your favorite parts of Barcelona, and Spain?
We will be back! What should we check out?
Let us know in the comments below…
Enjoy this post? Pin it for later!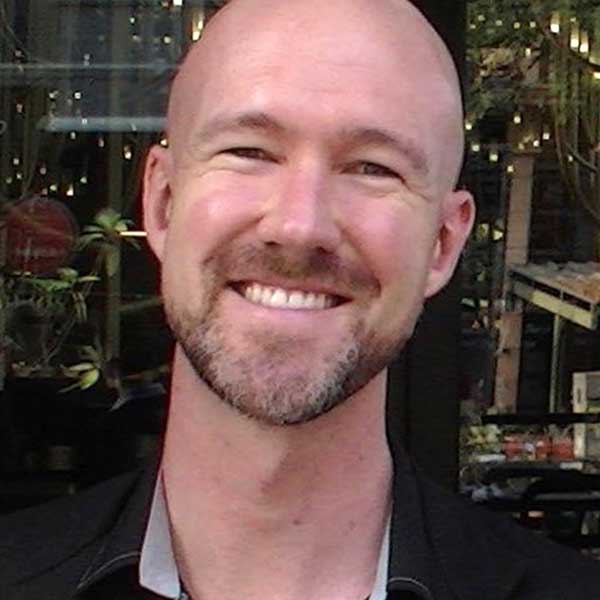 Curtiss is a lover of delicious atmosphere, experiments in location independence (and digital nomadism), and that magical place where wifi and paradise overlap.