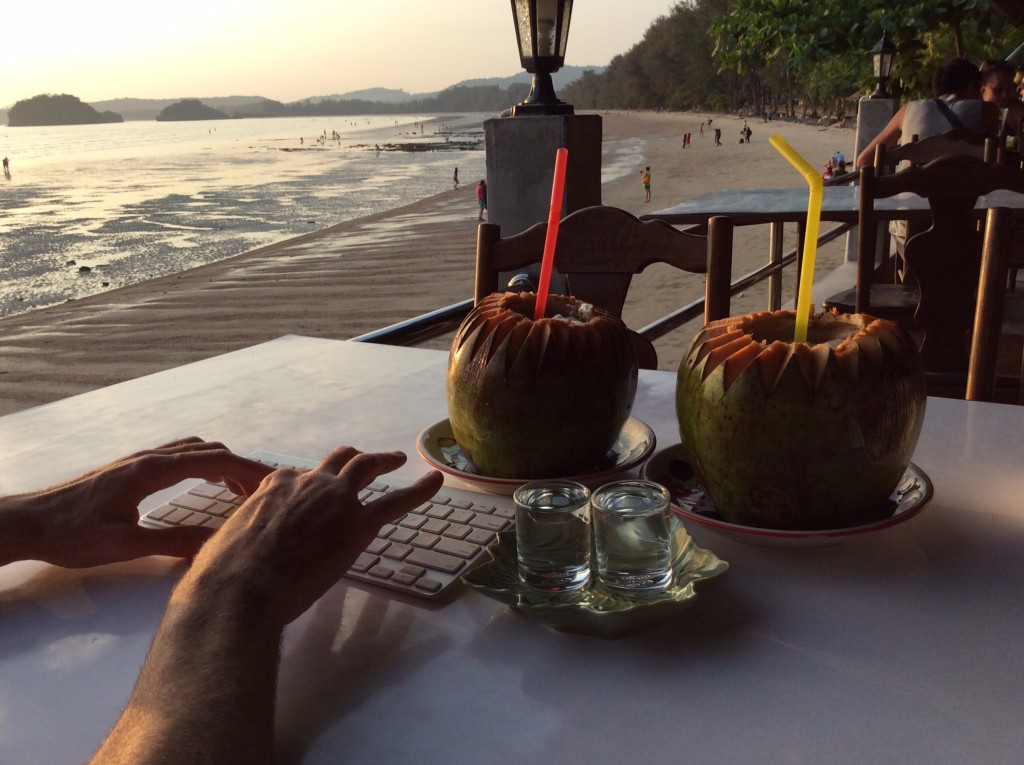 Ah, a sunset glinting off of the beach and the Bluetooth keyboard while a couple coconut drinks await their shots of Malibu.
Where-oh-where could this image be from?
This one is from the beach in Ao Nang, Thailand — a scenic and scintillating place to work.
PS: No, the coconut isn't Bluetooth-enabled.  Silly.  It connects to my iPad.