Enjoying live music is unlike anything else!  A couple nights ago we enjoyed the most amazing jazz open mic.  It is a local event, held weekly, that attracts some big names.  The venue is in an unpretentious hotel on the way out of town; I certainly would not stop in their lounge if the draw of live jazz was not calling our names!  
We donned our new Vietnam finery for the first time, and it felt wonderful to go out on the town. Since being back in the States, we've been busy spending quality time with friends and family, and working hard on our lappy-tops.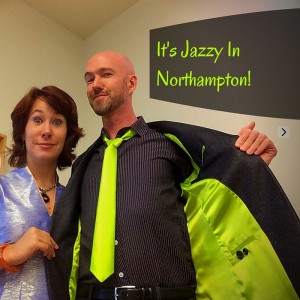 But back to the jazzin'!  The organizers call it a "workshop" and it is unlike anything I've experienced!  It felt like what I would consider and open mic: people would come to the front to play an instrument or sing.  There was an incredible feeling of comradery!  It felt like we had walked into an intimate club that loves their art and will freely share it.  People were bros and it felt nice to be momentarily part of it.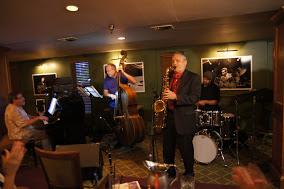 The guest artists are showcased earlier in the night, afterwards people play as they are inspired.  It was a wonderful event to inspire you to dress up a bit and enjoy fancy cocktails, all the while my toe bounces to jazzy talent so humbly showcased in front of us.
Check out their Facebook group for upcoming shows!
Ashley is exuberant about location independence! She relishes new experiences and working with boutique hotels and resorts. She's always thinking about design and food… and where they'll travel next!