Hidden Paradise In Vientiane
If you spend much time in Northern Thailand, you may reach the point where it's time to leave the country to get a new visa — it happens to everyone!  Vientiane up in Laos is a very popular city for digital nomads and travelers to apply for a new Thai visa.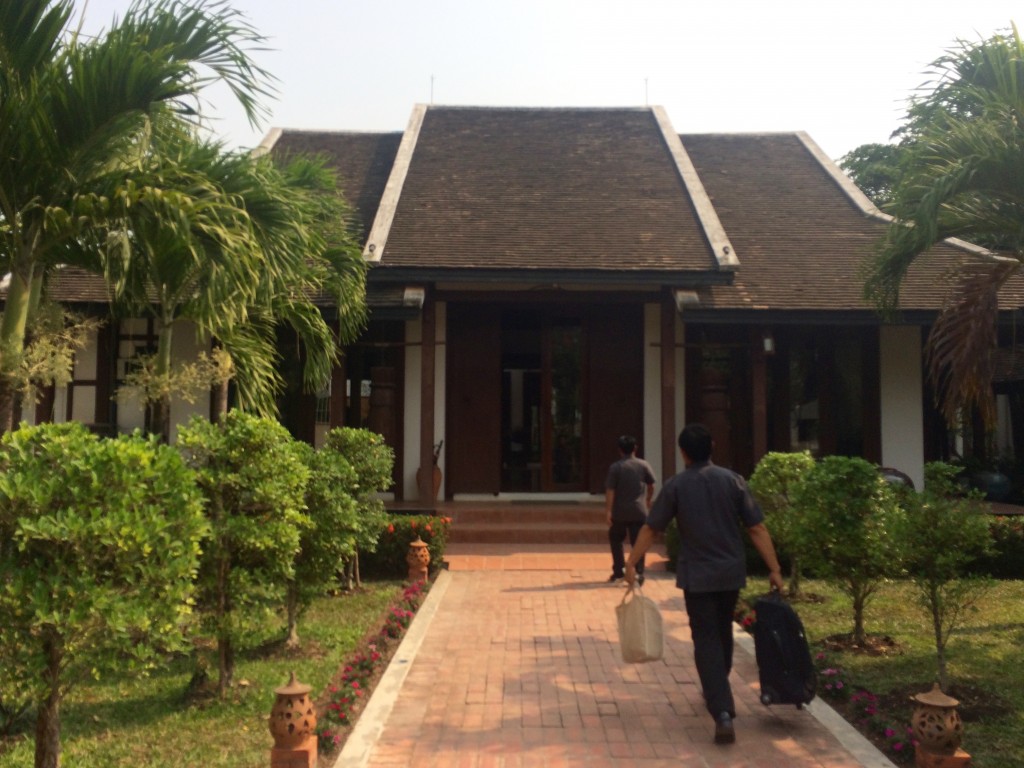 We went just recently. I'm not going to share about how to get there or about the visa, because there's plenty written on that already. But I will share about an experience that saved our sanity!
The visa trip can be draining — and a bit harrowing at times —but once the legal stuff was done, we found sanctuary and peace at our hotel. Yes, our hotel really made the experience wonderful!  We stayed at the Green Park Boutique Hotel and loved it! It's as the name suggests, green and peaceful.
We were warmly welcomed and offered a cup of coffee because we arrived a few hours before check in.  We sat outside, sipped that rejuvenating cup of coffee and looked over a beautiful courtyard of the hotel.  There were colorful flowers and flitting butterflies.
Our room was simple and clean. The bed was incredibly comfortable and practically called our names! We were in our element.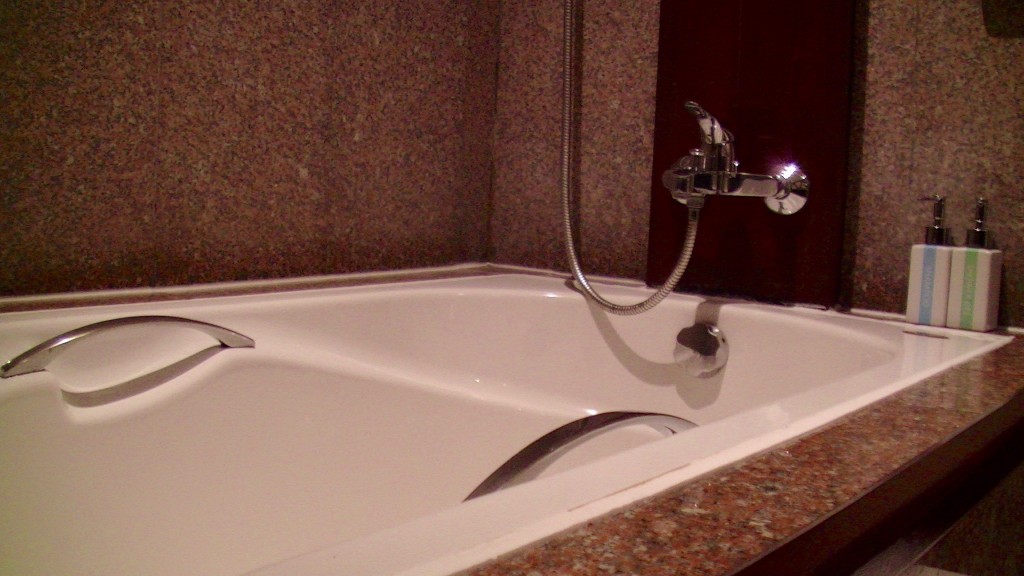 The bathroom had a huge tub that was perfect for a relaxing soak. You know how we love tubby time.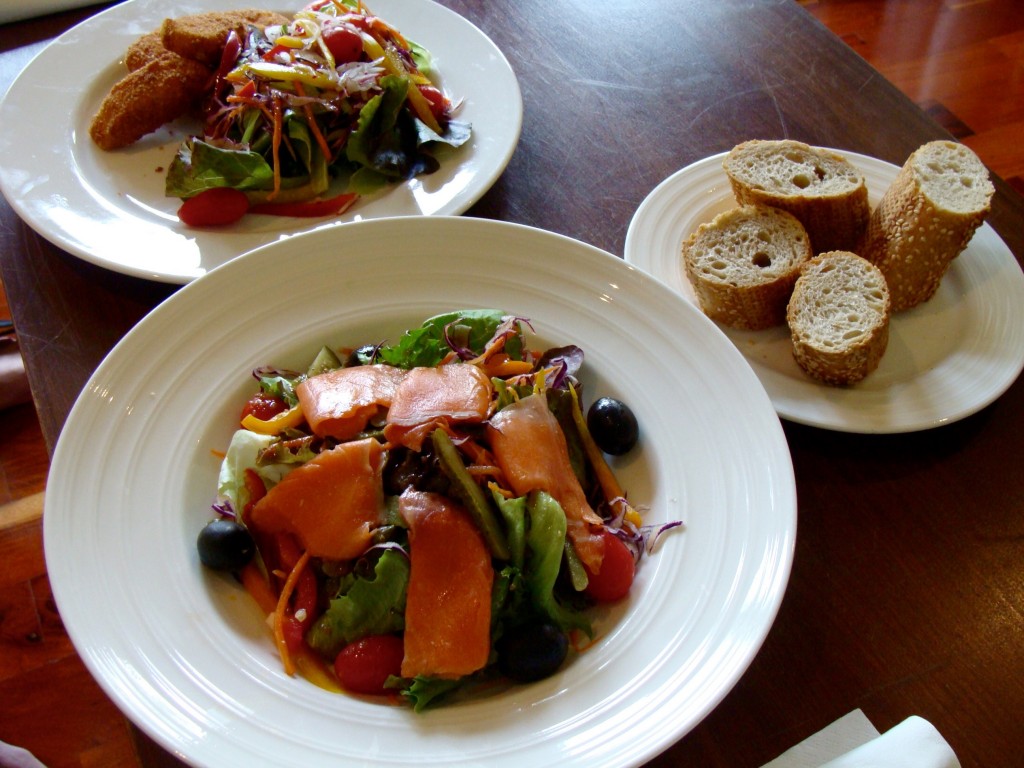 Once settled, we ordered food to be delivered to our room.  It was fresh and delicious, and completely hit the spot.  We were pleased to see that there were healthy food options to choose from, like this salad with smoked salmon on it.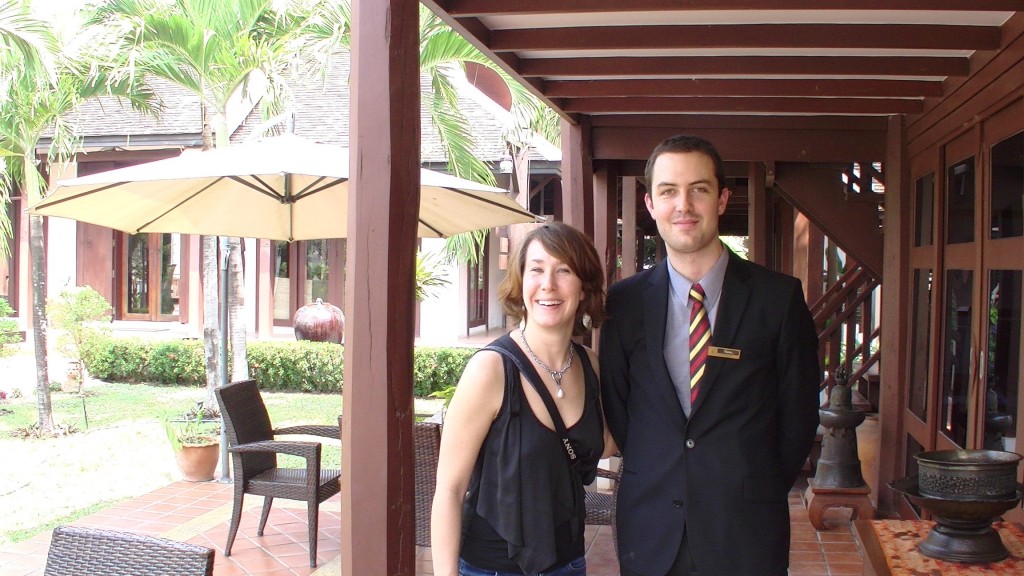 The hotel has an incredibly refreshing environment.  Management is focusing heavily on improvements for the space. Simon, the General Manager, toured the grounds with us and pointed out what their two full-time gardeners have been up to. The gardening is lush and gorgeous. He also described how they plan to block the view of commercial buildings that popped up over the past couple of years, in their upcoming renovations.
They've made great improvements already, but in the next few months the space is going to be really transformed. We're really excited for Simon and his team!
There's a great spa on site.
We were really impressed with the gym!  It had everything you'd need and more… because we also found a "jiggler." What it's for and how it helps you, I honestly don't know.  Although, I imagine you hop on the thing before you work out, to confirm "yup, I'm still jiggly there; I need to exercise and drink more wine."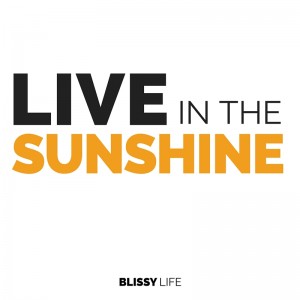 After going to the gym, it's great to rinse off and hit the pool. There's lots of space to lounge and show off your toned abs, or other parts. The pool area feels really serene and quiet. We really enjoyed all the colorful flowers and greenery.
There are some great places to work throughout the hotel. There was a desk in our room, although sometimes the wifi was not as strong as we needed, but there's a great bar and seating area overlooking the pool and sunbathing beauties.
The courtyard really transforms at night!  As it gets dark, oil lamps are set out around the pool and the pool fountains are turned on.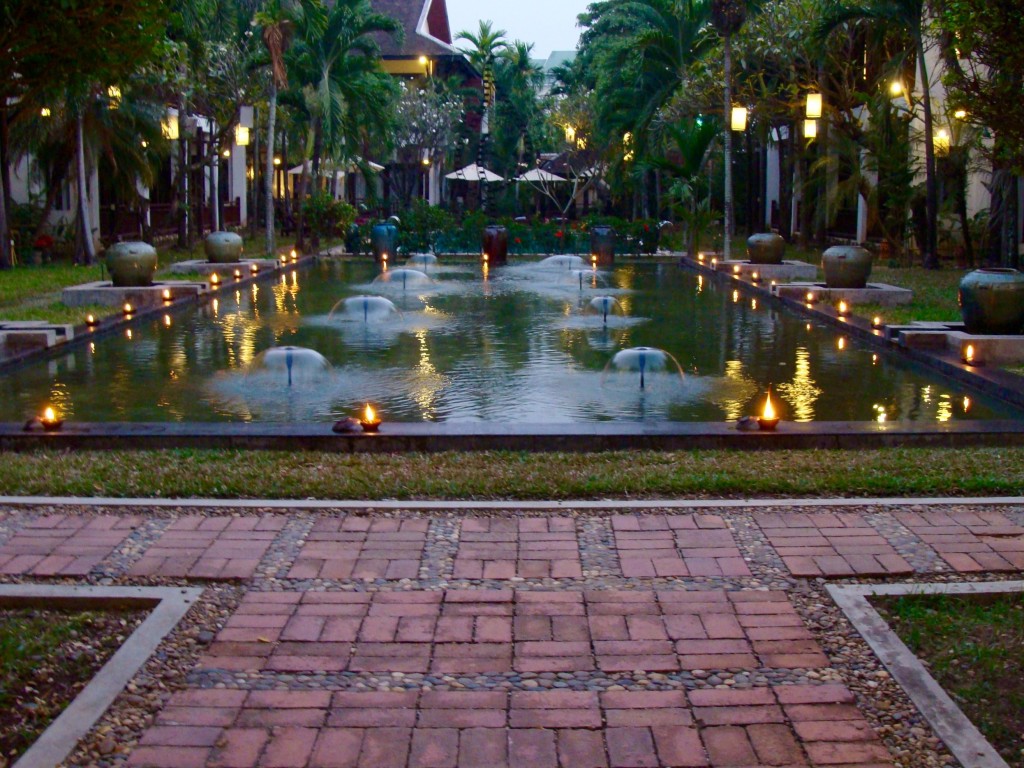 You are able to lounge, overlooking this magical scene and enjoy Happy Hour.
If you are interested in heading into town for the evening, there is a free shuttle that will bring you there and back.  It runs throughout the day and will drop you off by the fountain in the center of town. It's only a hop and a skip from great restaurants and the Night Market.
In the morning there is fabulous breakfast buffet served in the hotel restaurant. There were wonderful hot and cold options, with lovely pastries, fresh fruit and eggs cooked any way you want. Breakfast is important to us, and this one did not disappoint — nor did we leave hungry!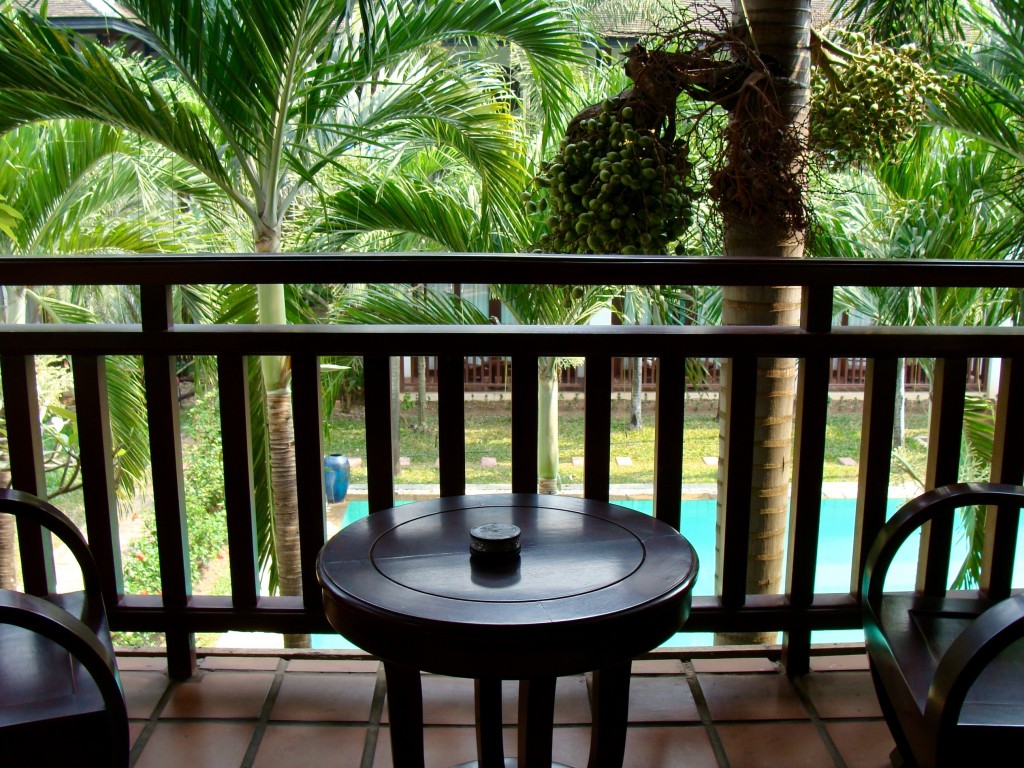 Our stay at the Green Park Boutique Hotel was incredibly refreshing. It was just what we needed to continue traveling the next day. That being said, I could see it being a great place for someone to stay at longer-term. The huge gym, beautiful pool and wonderful restaurant would make this an ideal place for location independent folks!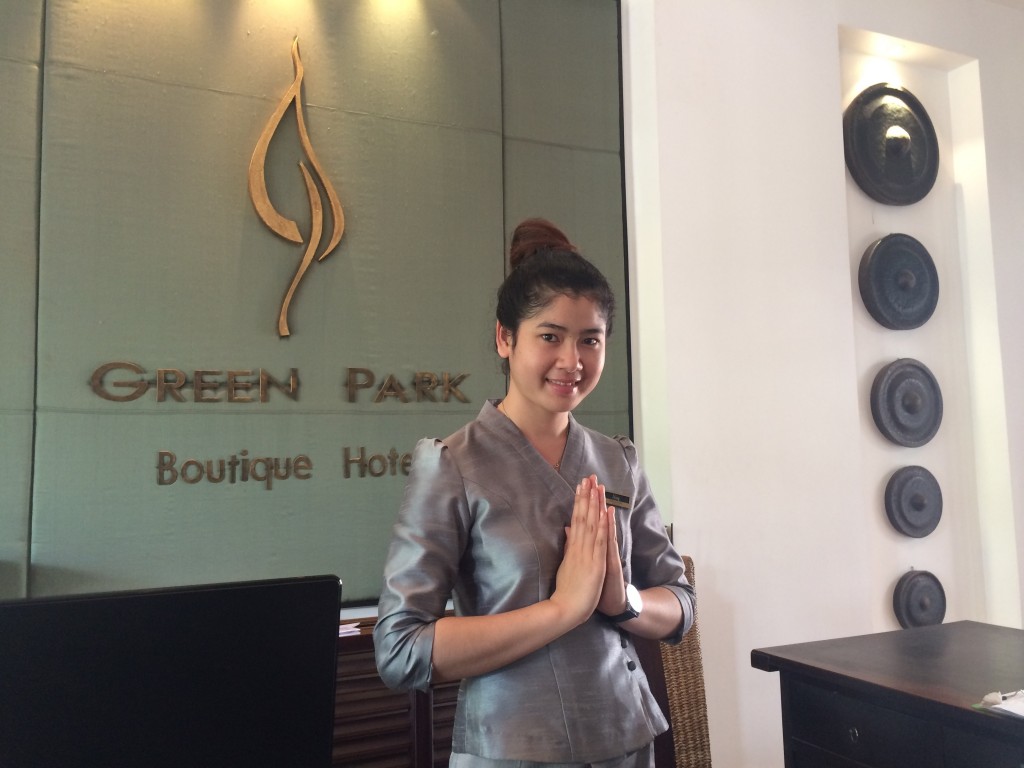 Thank you Green Park Boutique Hotel for such a wonderful experience! We are very excited to visit again to see all the changes we heard about!
Check out hotel availability and say "hello" for us!

Save this post for later! Pin it!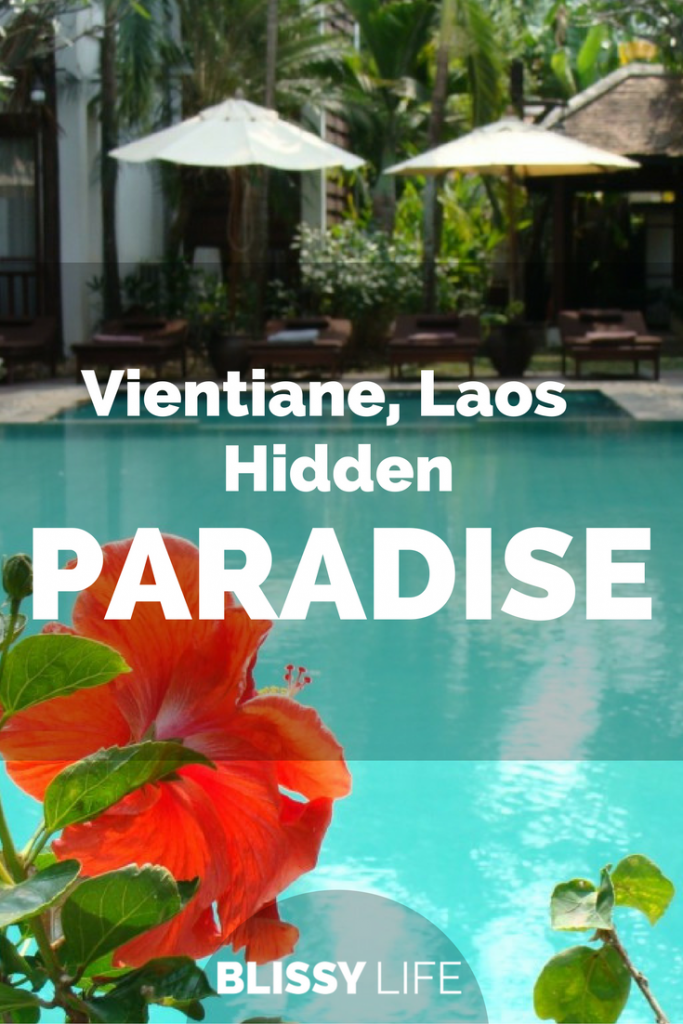 Ashley is exuberant about location independence! She relishes new experiences and working with boutique hotels and resorts. She's always thinking about design and food… and where they'll travel next!