Looking For Trustworthy House Sitters?
Hi! It's great to meet you!
Let us introduce ourselves: we're Curtiss and Ashley from Massachusetts, USA. We have been location independent for over four years now (it's crazy how quickly time flies), mostly living in Southeast Asia, Mexico, the Caribbean, and Europe. We both work online and consider ourselves "homebodies." We take great pride and care in our living spaces and will treat your home as our own.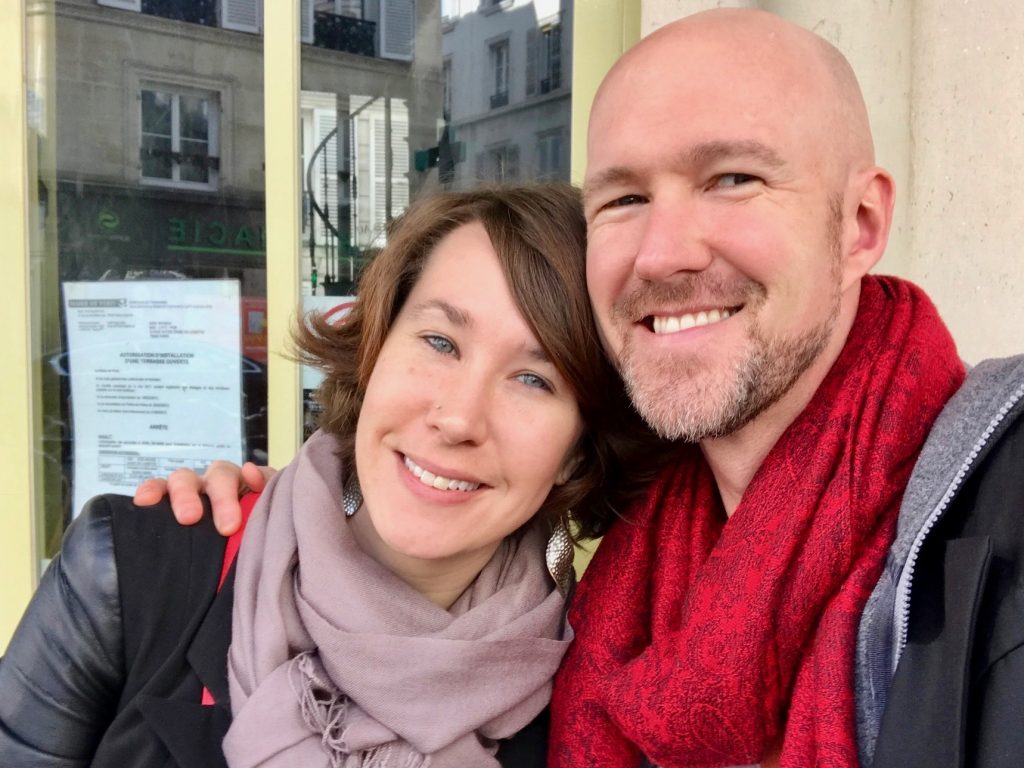 What you might want to know about us
House sitting is a lifestyle for us. We have been traveling full-time for four years now, and love the freedom and flexibility working online allows us.
When we're house sitting, your home becomes our home  — and we treat it as such. We take our commitments very seriously; when we commit to something, we follow through as best as we can! We do not smoke.
We specifically enjoy house sitting Airbnbs and rentals because we love the hosting process. We enjoy making sure the space is perfectly prepared for the guests and that they feel warmly welcomed throughout their stay.
Skills and abilities
Staff management
Property letting
B&B management
Gardening and land management
Extensive computer skills
Email reports and updates available
English, Spanish and French languages
If you need a website – we can build that too!
Pet care
General DIY
Pool maintenance
Vehicle care including motorbikes
Looking after and raising chickens
Self-sufficiency and remote living
Countryside or city?
We love both! As we travel together, we're less worried about being in remote areas — as I always have my best friend with me (sorry for being sappy!) We are more interested in ease of getting around and purchasing food.
More so, we enjoy great food and exploring!
Contacts and references
We are more than happy to provide names and emails of references! We still talk to many of the homeowners and consider them close friends!
We also have clean police background checks that we're happy to show! We Get them redone every year when we go back to the US.
Curtiss and Ashley rented our guest room for a couple of days this spring (2016). We had several conversations with them and learned that they were in transition between life in Asia and returning to the US for a couple of weddings in the Fall. We are from a very different generation but found we had a lot in common with our travel and cross-cultural interests plus being Airbnb hosts. We were a few weeks away from starting a 10-week trip ourselves. As my husband and I thought about their open-ended plans and our travels, we decided to ask them if they could housesit while we were gone. We were so glad we did. They were excellent! We had several renters in our casita and guest room while we were away. Ashley handled every situation that arose with skill and professionalism. She kept me apprised each step of the way as well as making sure that each guest was well-cared for during their stays. The excellent reviews we received during our absence are testament to this couple's above and beyond efforts far more than what most house sitting situations call for. I would give these two an A++ for your house sitting needs. We came home to a perfectly clean home with a delicious frittata awaiting us for our first meal plus a beautiful bouquet from our garden. Ashley and Curtiss are totally reliable and lovely people. We recommend them with no reservations at all.
What are your fees?
Great question! Please contact us directly regarding fees, we do this because each situation is special and we can't set a blanket price.
What about pets?
We both love animals dearly and miss having pets. Ashley grew up with a farmyard of animals and always had a dog companion; unfortunately, our lifestyle (right now) is not conducive to being a "forever home" to a furry animal. That's why we're huge fans or house sitting! It gives us the chance to love someone else's pets as our own.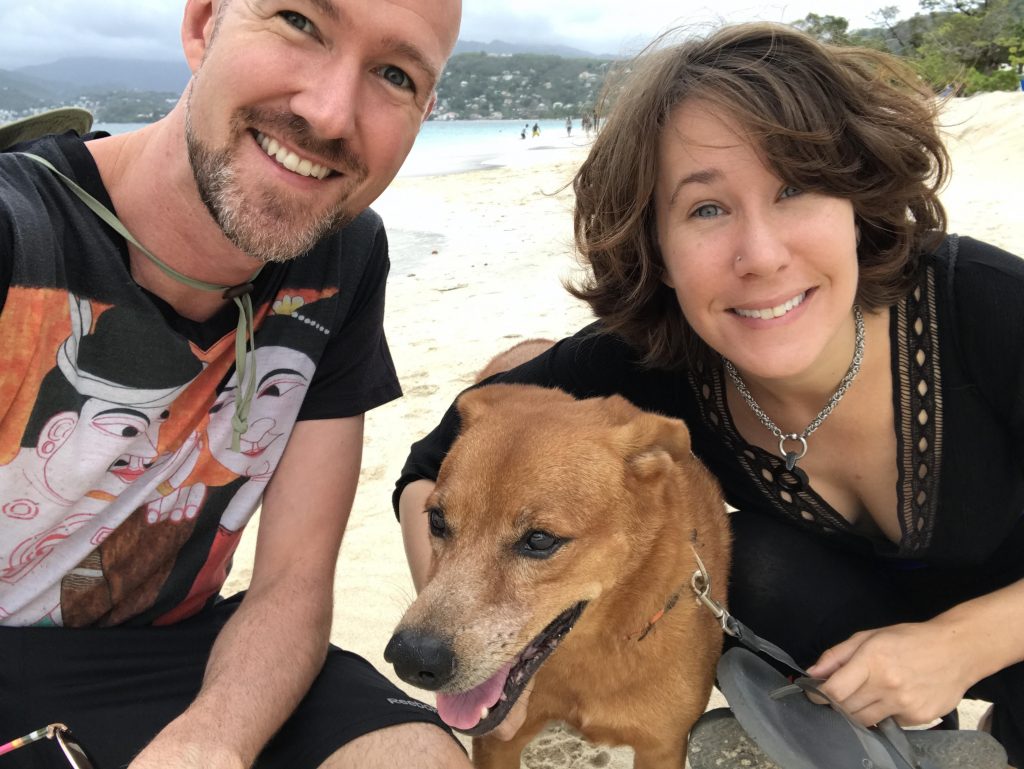 Do you help with Airbnb and vacation rentals?
We do! We have listed and managed Airbnb rentals all over the globe! We're able to help run and manage your B&B or Airbnb rental, so you don't have to worry about lock-outs or emergencies while you travel. As you know, it makes all the difference to guests to be welcomed with a smiling face, then a key box after a long flight.
Ashley also helps homeowners to create guidebooks for their spaces, sets up email templates to make interacting with guests as easy-peasy as possible, and helps compose a space that guests will enjoy and pay top dollar for. They have proudly attained Airbnb superhost status, by creating a comfortable and welcoming space for guests. Much was learned through trial and error — all of which is included in Ashley's first eBook: Portable Bed & Breakfast.
Today, we remotely manage our rental in Massachusetts and help homeowners to quickly and easily list their space on Airbnb, while house sitting and traveling the world.
Ashley and Curtiss are fantastic and trustworthy people. Having worked with Ashley for years I can attest to her sense of responsibility and care in her work and in her life. She and Curtiss have a passion for seeing the world in a thoughtful and wholesome way. They have the utmost respect for the people and places that they visit and I highly recommend them as house sitters!
 
How do you spend your downtime?
We love to cook and try new recipes! In every location we visit, we learn a bit about the local cuisine and implement it into our cooking. By now we've got some really unique fusion dishes that are inspired from different places in our travel.
We like going out to eat and explore. We enjoy finding restaurants and cafes that allow pets (when pet sitting.) Every Friday eve, we try to go out for date night — sometimes we'll even have a pup join us!
How practical are you around the home and land?
We're very clean and will take care of your home as our own. We are great with plants and lawn care.
If there is a bigger issue we are fantastic at scheduling and organizing the appropriate professional to come and fix the issue.
Ashley & Curtiss did a 5-week house sit for us in Mexico toward the end of 2018. Communication both before and during their time at our house was appreciated. They were pleasant, responsible and attentive to our house and garden. Everything upon our return was as expected. We would not hesitate to have them sit for us again.

What languages do you speak?
We're both native English speakers. Curtiss speaks French and Spanish well enough to get along, while Ashley learns enough to be polite.
Do you work?
Yes, we do! We both work online. We have a 15-year-old digital and design studio in which we make websites and help hotels and other folks with their online presence. We also have a travel blog, called Blissy Life!
We like a bit of routine and tend to work normal business times (9 am – 5 pm) during the week, although we're fortunate to have quite a bit of flexibility.
That's why it is very important to us to have reliable wifi access during the house sit. Unfortunately, we are unable to accept sits that do not have wifi.
Curtiss & Ashley are fabulous! Would have no hesitation in recommending them. Our cats were perfectly happy and the house very tidy. Really lovely genuine couple.

Why do you house sit?
We love house sitting because we enjoy stepping into somebody's life for a short time and trying it on for size. We consider ourselves slow-traveling, homebodies and have found home sits to be a great fit for our travel style.
Driving and getting about
We both drive and have a valid US license. Curtiss has driven all sort of vehicles, on the left and right side of the road. Curtiss drives, while Ashley navigates.
Availability and further questions
Generally, we only consider house sitting that are longer than 30 days, although we are always happy to talk! We tend to plan at least 3 months ahead (usually it's closer to 6.)
We are currently available January 20, 2019 — onwards.
If you have any questions, we're more than happy to schedule a video call so we may "meet" each other.
Availability
We are currently available December 27, 2019 — onwards.
Get in touch!
Feel free to email us at ashley@blissylife.com or fill out the contact form at the bottom of the page.