If You Decide To "Eat Mexico", You'll Be Amazed
In our recent trip to Mexico City we were quite surprised at how much we love the food! Since we are already huge lovers of Mexican food that's saying a lot! Here are some of the highlights of our dining experiences. Enjoy!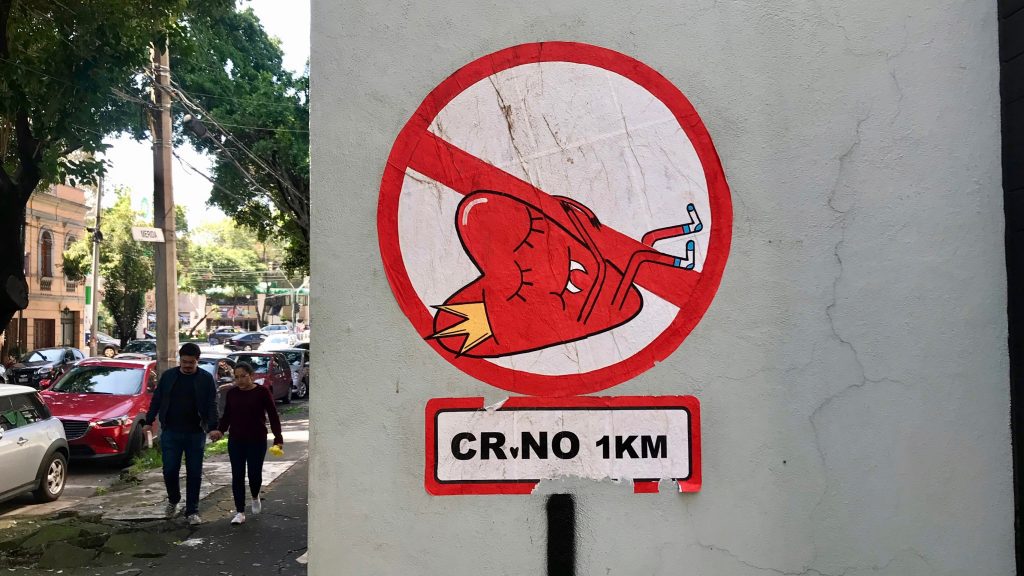 Interesting street art is alive and well in Mexico City. So is street food, and the foodie scene.
Time for Brunch!
Some of our most popular posts are the ones about eating breakfast and brunch. This seems to resonate closely with what a passion it is for us. It isn't just about the food, is about the chance to stroll through a pleasant neighborhood, to enjoy a slow and beautiful ritual at the table and to savor the entire experience. In the neighborhood of La Condesa and Roma, we found some beautiful experiences like this.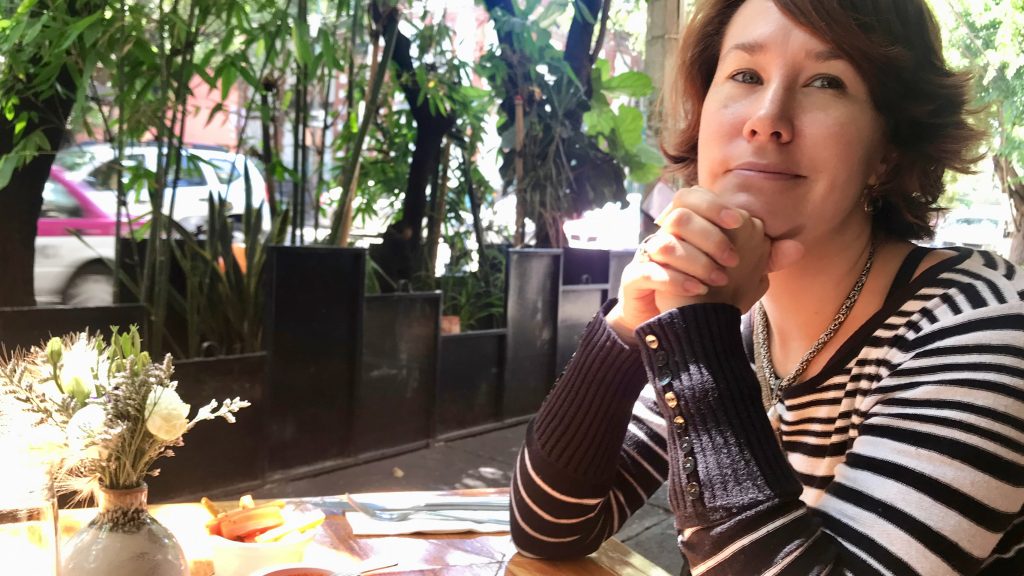 We stumbled upon a cool brunch spot — Belmondo — and we had no idea what we were in for.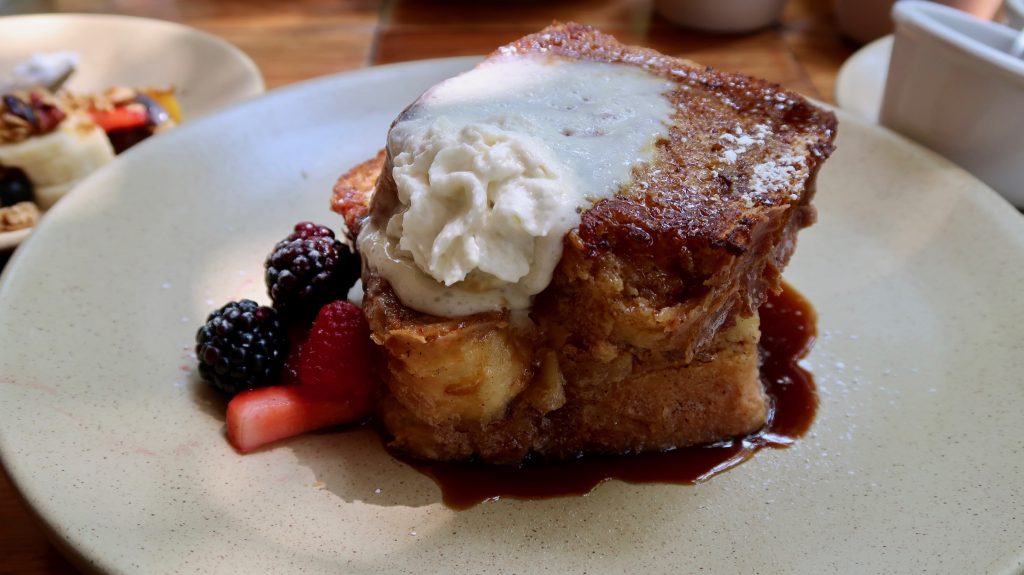 Here we discovered a little tower of epic French toast. And they tasted as incredible as they look!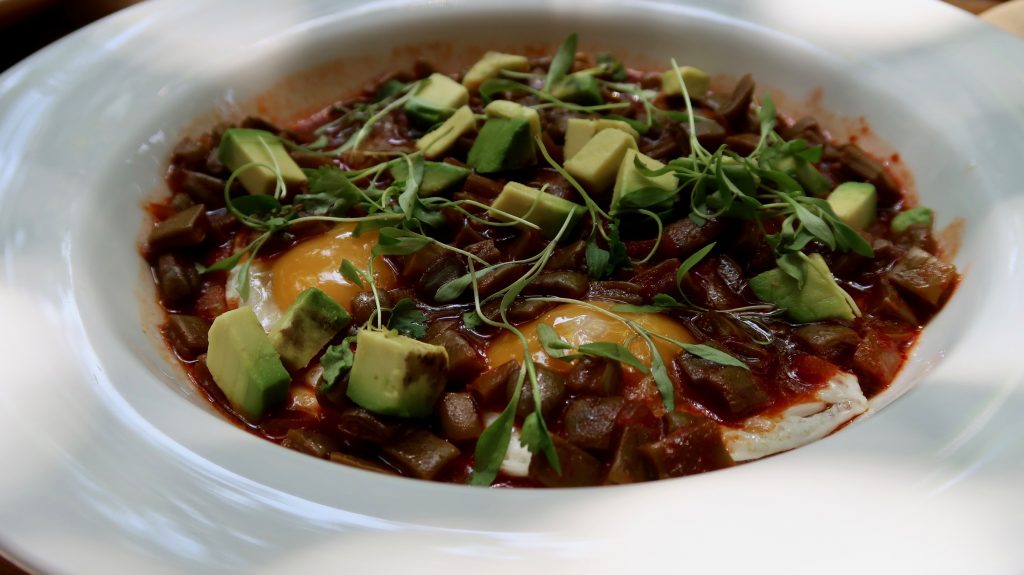 These fried eggs are resting atop chunks of nopal, which is that flat cactus that you may recognize in cowboy movies.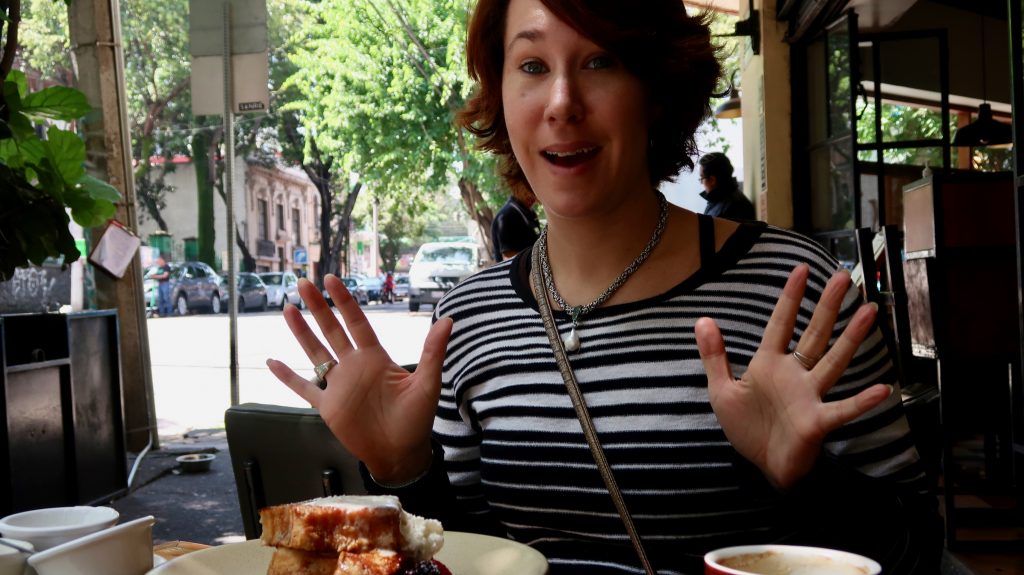 Wow! We're excited about brunch.
Time to break to pet some dogs!
Ashley loves dogs! When we saw this dog walker, he agreed to let us pet one of his pooches and he was smiling at us the whole time.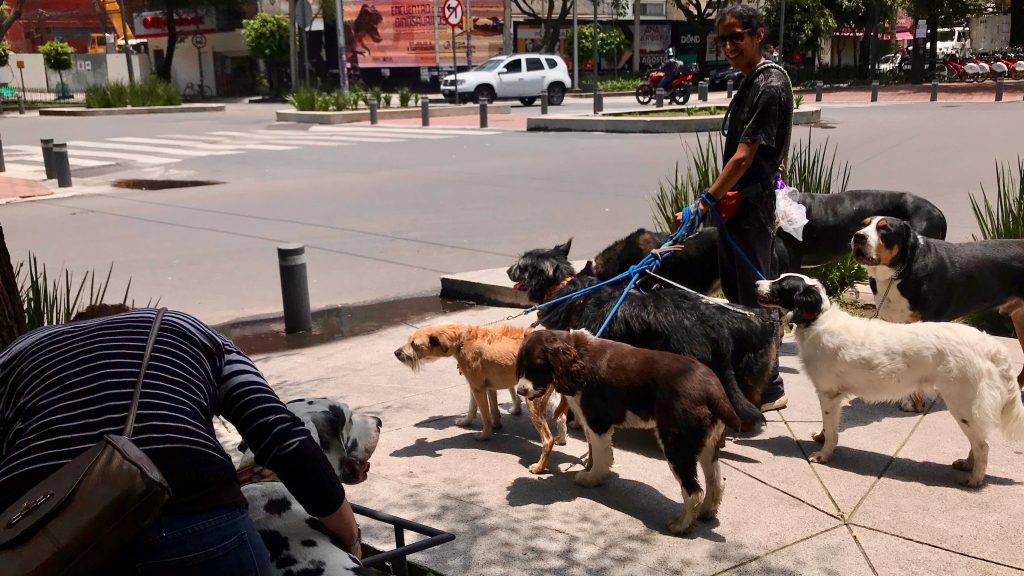 People are super friendly. This dog walker acquiesced to some pup-lovin' and photography, laughing at our exuberance throughout.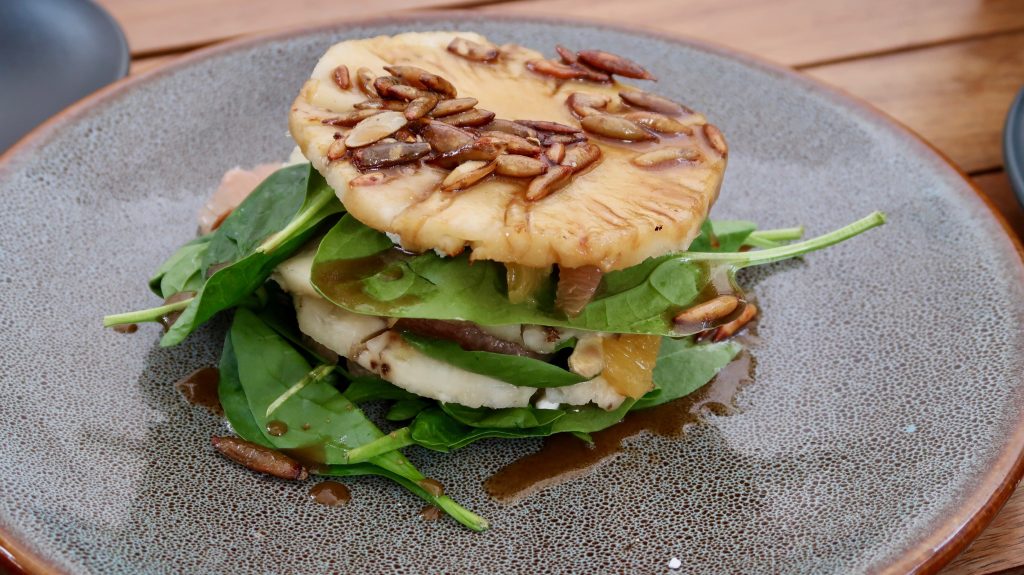 After delving into the National Museum of Anthropology, we reflected on old civilizations while digging into a combination of pineapple, spinach, goat cheese, and more.
Try it all!
We loooove induging to fancy and cretive restaurants while visiting a new city, although some cities are famous for their street food and simple food stalls. There is something special and unique in every experience!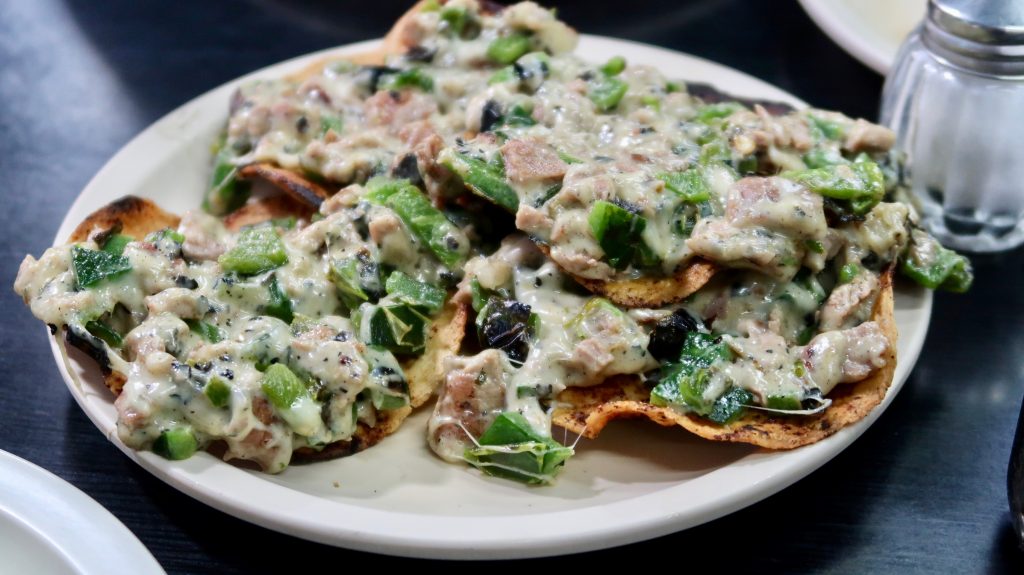 We joined up with a food tour lead by Eat Mexico, and our guide Fernando first introduced us to a local spot that are well know for their vulcano tostadas — which are cripy corn tortias, toped with serloin, chees and peppers. So good!
Make sure to try a Food Tour!
When we tried a food tour with Eat Mexico, and we were absolutely astounded! Thanks to this great tour, we were introduced to restaurants and local hole-in-the-wall taco stands that we would have never noticed on our own!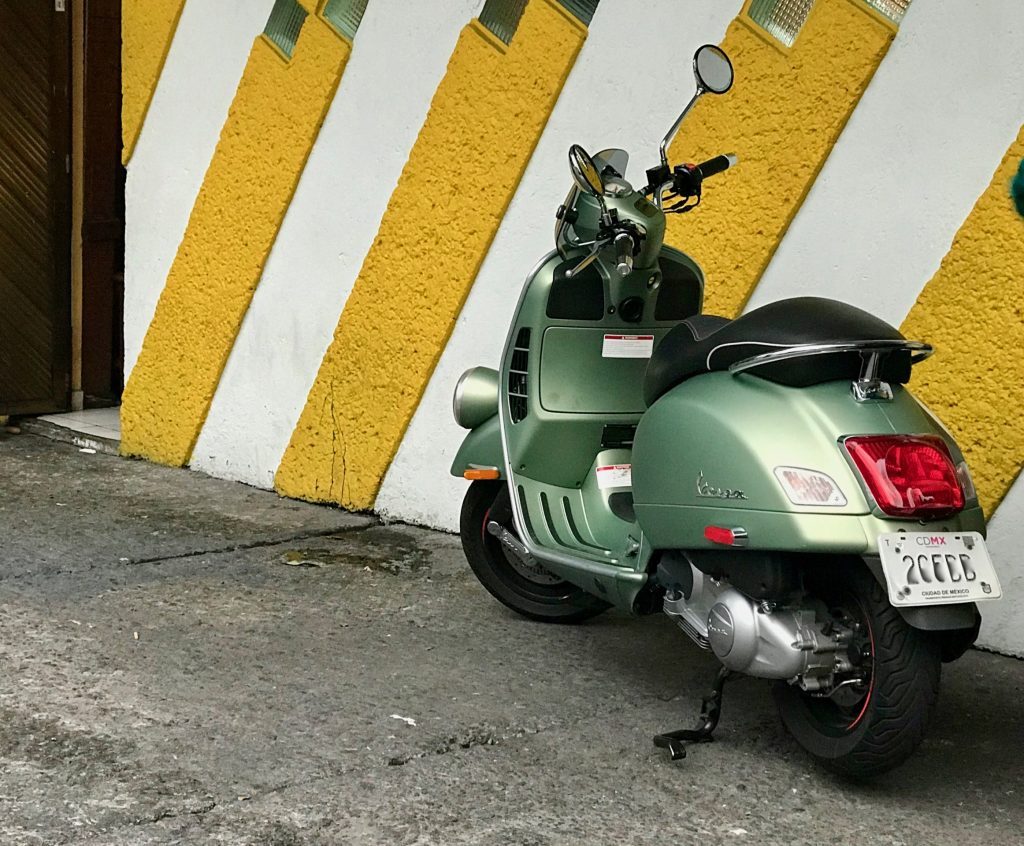 There's something really special about strolling around a neighborhood with a local expert as your guide.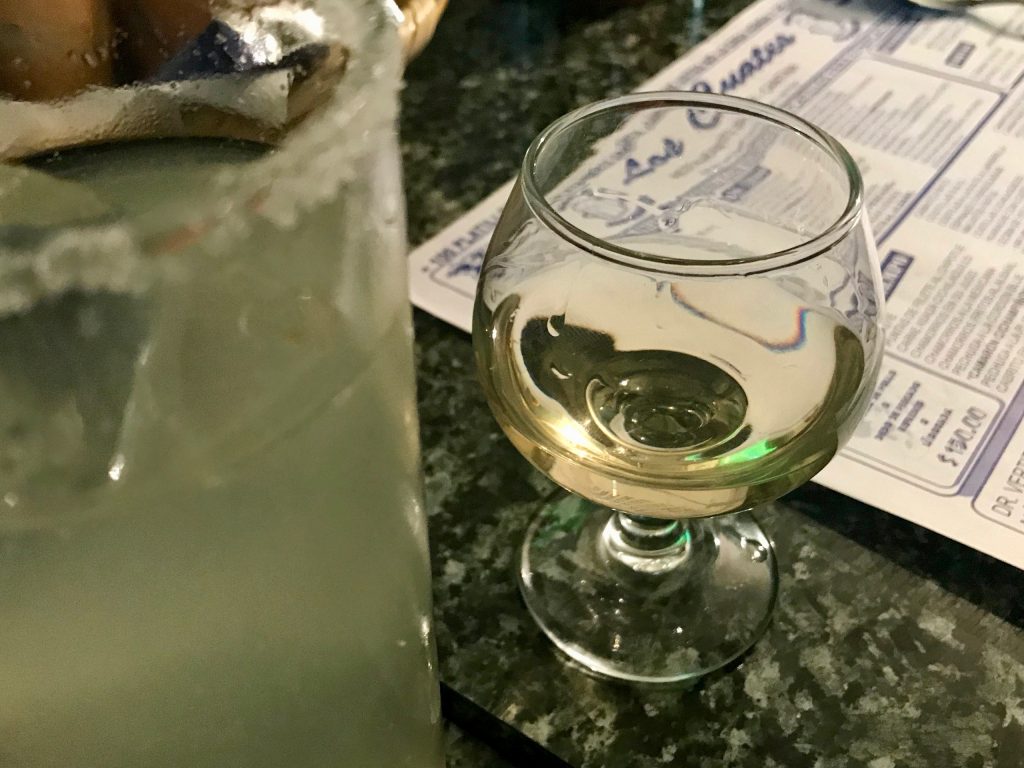 Our Eat Mexico tour guide Fernando brought us to a cantina, which offers time-honored specials known most intimately by locals and regulars. You might want to start by ordering a bit of mezcal, and then see what tasty bite might come along with it.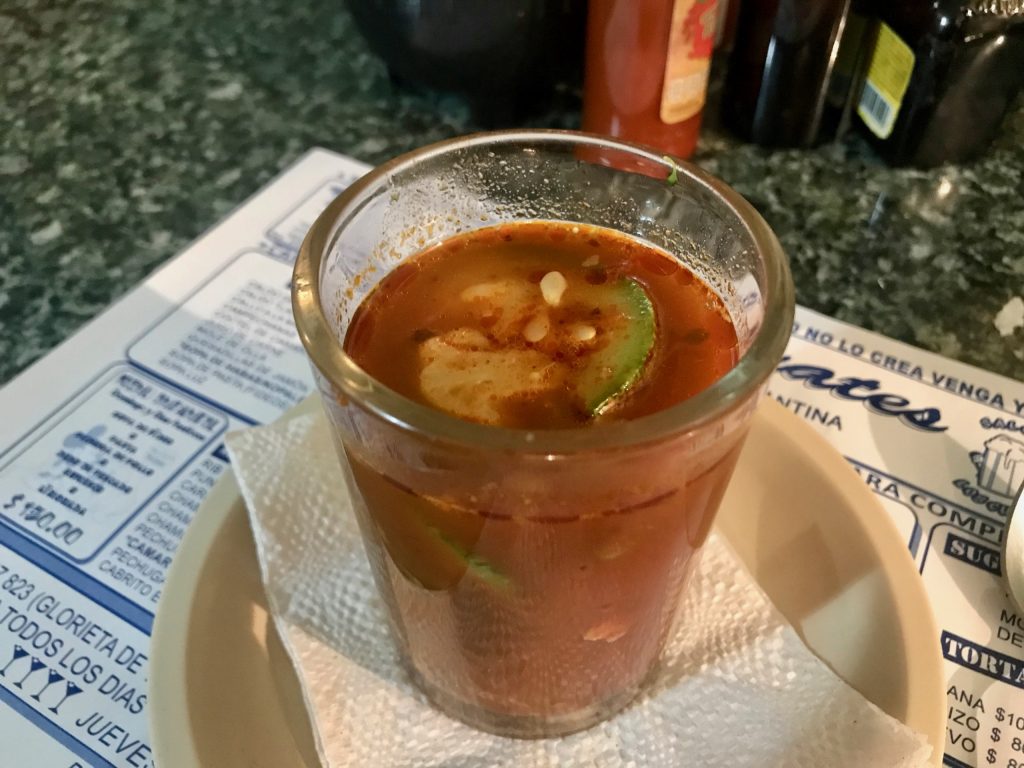 In this case, a flavorful taste of beef stew was delivered as a complement to our first drink… with the allure that even tastier delights lay ahead — along with our next drinks.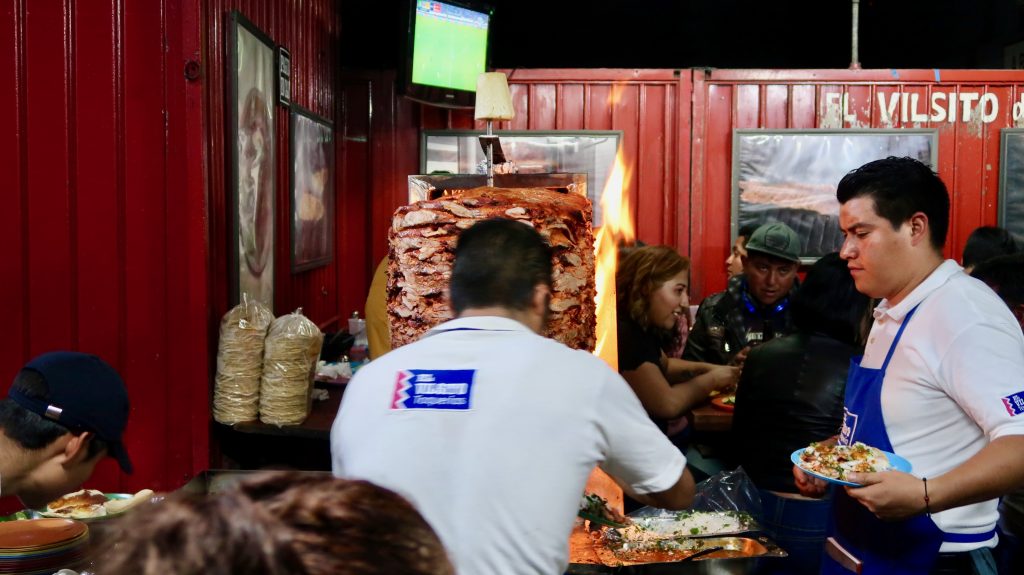 Okay, we were pretty giddy about this one. On Netflix, we had recently watched a mouth-watering account of Mexico street food. And in that show — Taco Chronicles — this very special taqueria is featured. And then we were here, in person, on the Eat Mexico tour! It was wild.
Time for some famous tacos!
It's hard to explain the feeling of seeing some mouth-watering street food on Netflix one night, and then standing in that very spot savoring the delicious tacos the next night! Not Only were we really loving this quintessential dish of Mexico City, but we were also star struck by the experience of eating at a place that we has just seen on the big screen.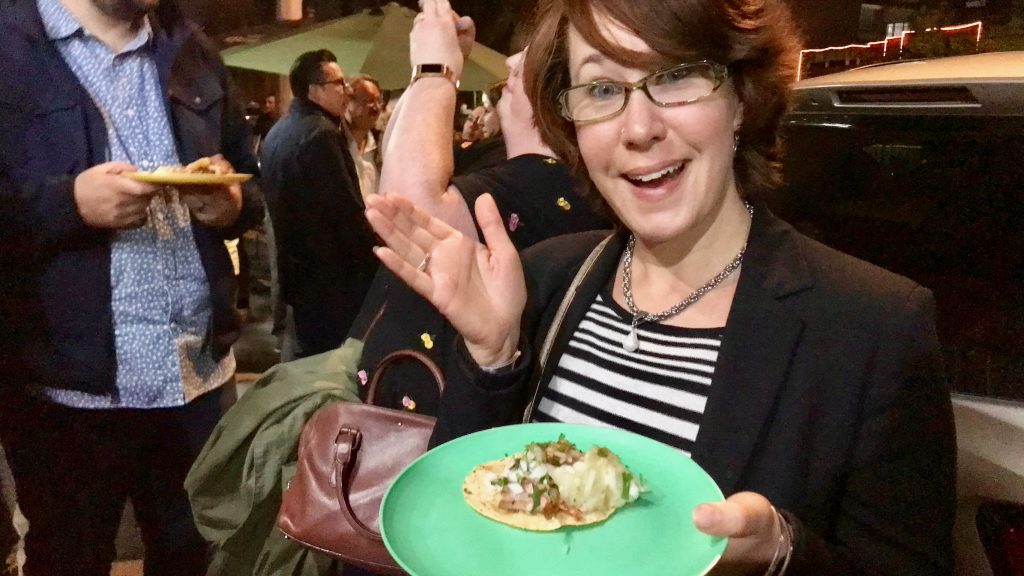 It is said that the al pastor taco is the champ in Mexico City.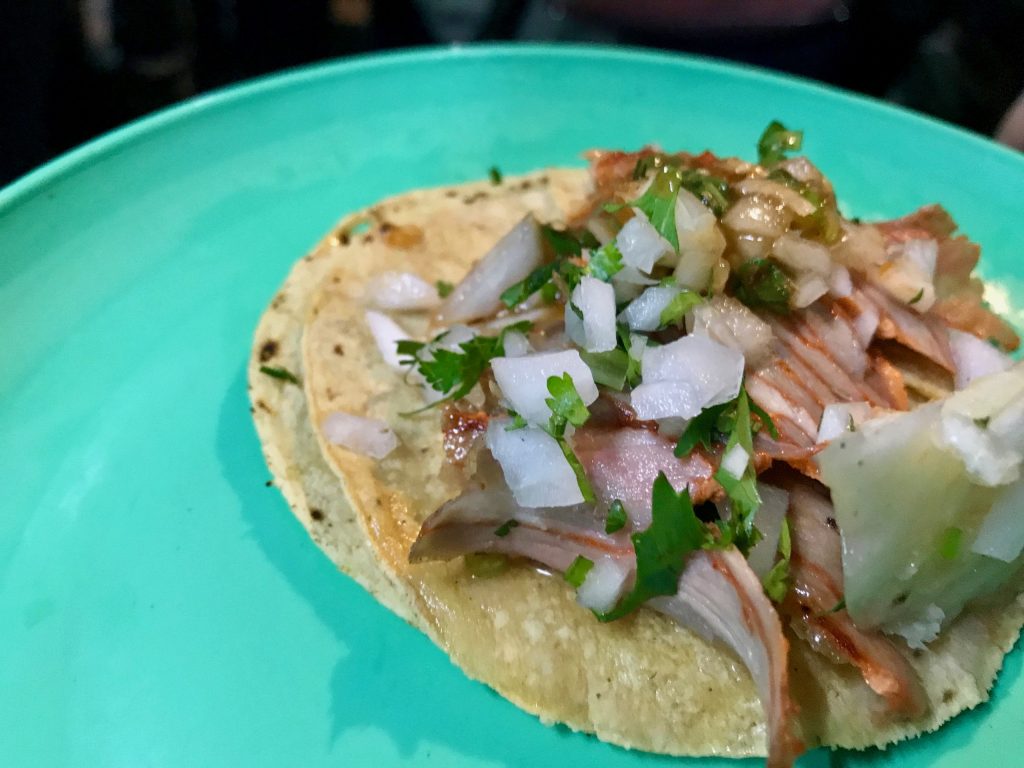 The al pastor taco here certainly drove us wild, with its flavorful pork, tasty toppings, and iconic slice of pineapple on top. Wow!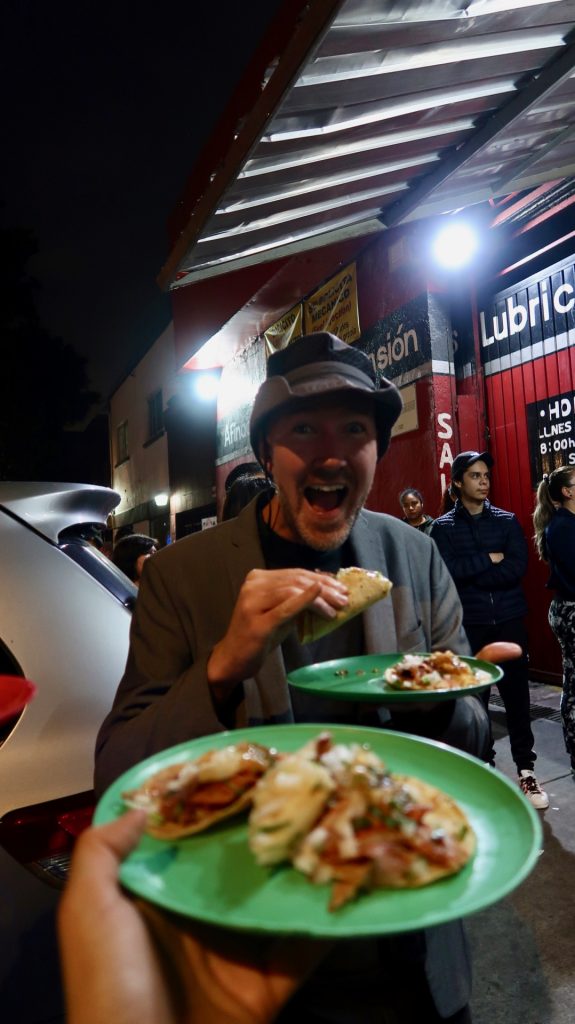 Can you tell that we're excited?!? It was like walking right into a Netflix special about secret gems of foodie culture.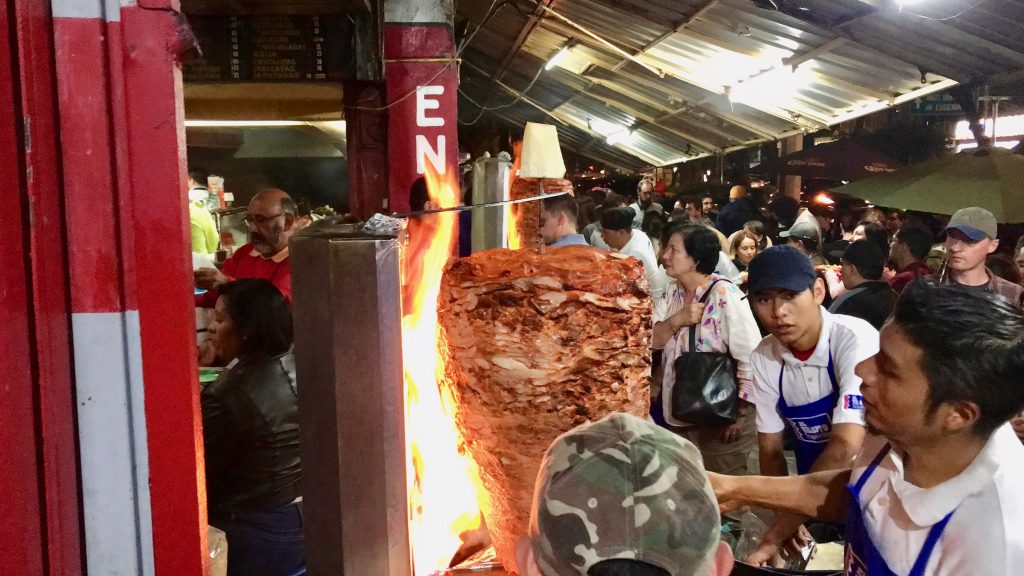 Our Eat Mexico guide explained that the crowd got a lot bigger after this taqueria became famous. Fun fact: the building is a car mechanic by day, and transforms into a taco place every evening!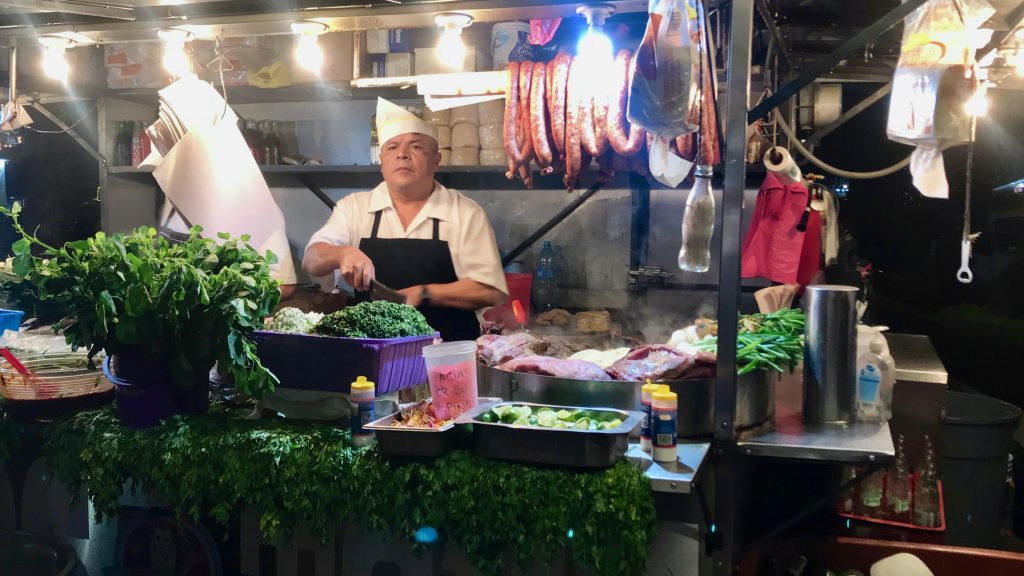 Right nearby, a taco place offers a fresh take on tacos with a Mexican-influenced brisket. Their approach includes fresh ingrediants and tender beef brisket!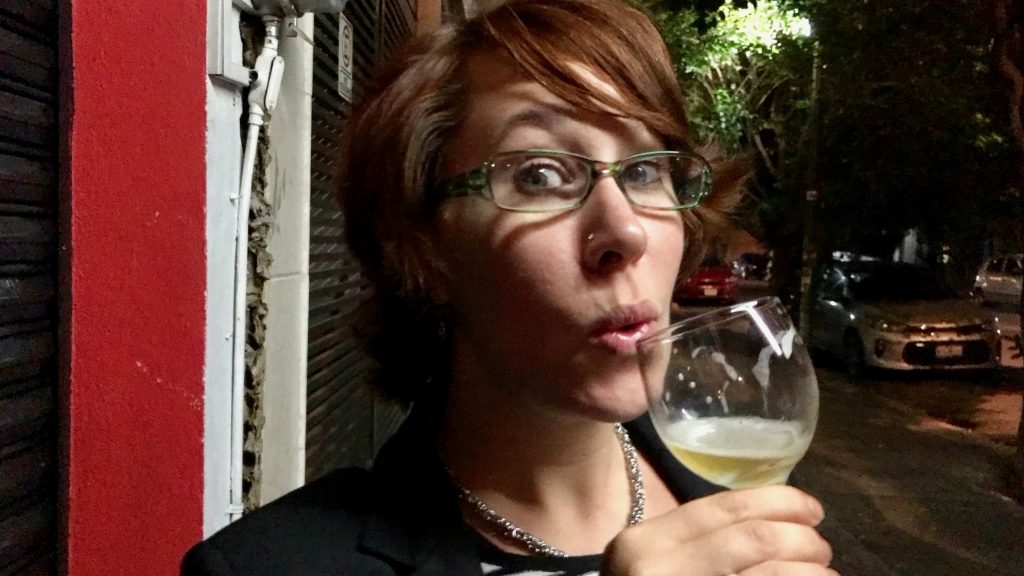 We were delighted to learn that microbrew pubs are becoming more prevalent throughout Mexico, and this stop on our Eat Mexico tour certainly showed off some great brews. Cheers!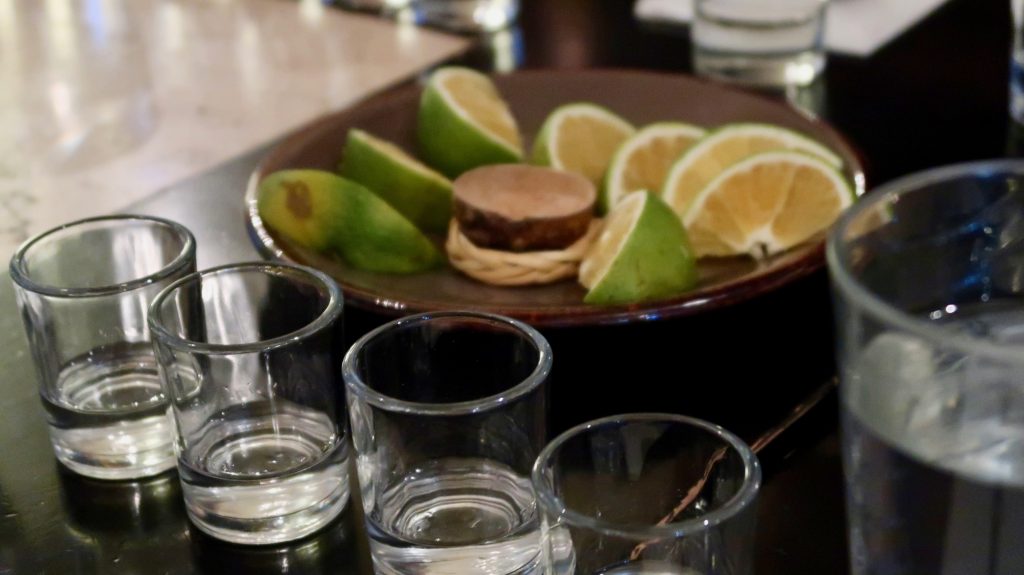 When you visit Mexico, prepare to fall in love with artisanal mezcal. It's amazing. At this stop on our Eat Mexico tour, a mezcal expert explained the art of mezcal-crafting, and the delight of savoring it in just the right way.
Awaken all of your senses!
You may be surprised to lean appreciating artisanal mezcal involves all of the senses. The tasty bites that you paire with it and the other mezcals that you taste and all of the experiences that come along with it …they all play a part in the overall experience.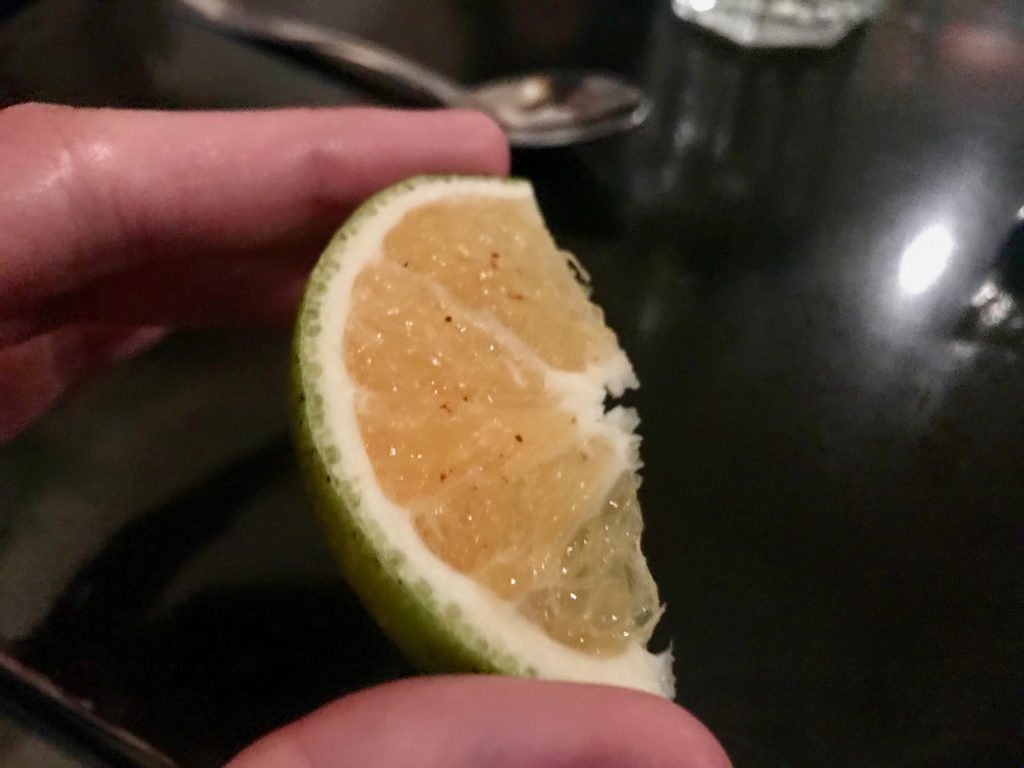 There are interesting ingredients in the seasonings. You might be surprised at the things that we sprinkled on top of our lime slices!
Often mezcal is served with sliced lime and a chili-salt seasoning to sprinkle ontop. In this one, there was ground up grasshopper! Oh my!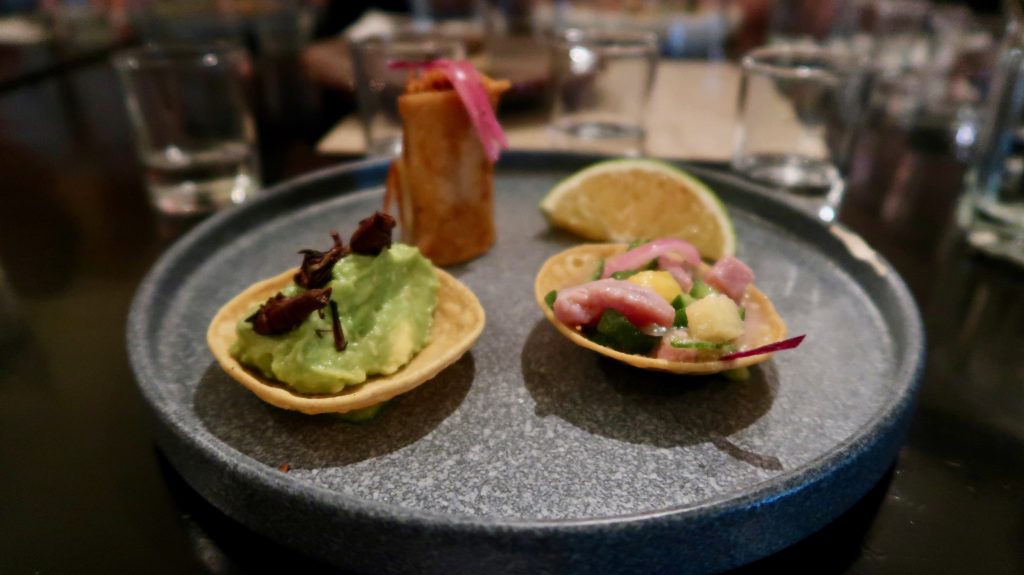 Speaking of interesting ingredients, there is quite the noteworthy treat atop this guacamole!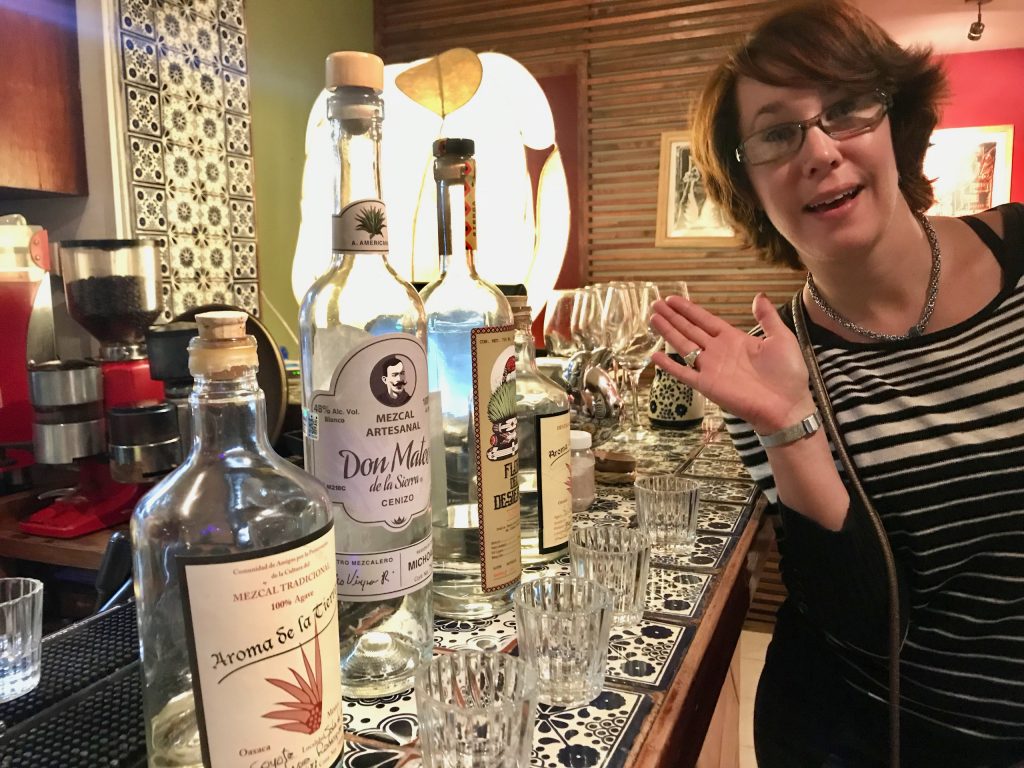 Every mezcal has a character all its own — especially where traditional artisanal practices are involved.
Breakfast is beautiful!
It seems that breakfast is quite an obsession in the area. Since it's close to our hearts, we were delighted to find such a developed passion for it!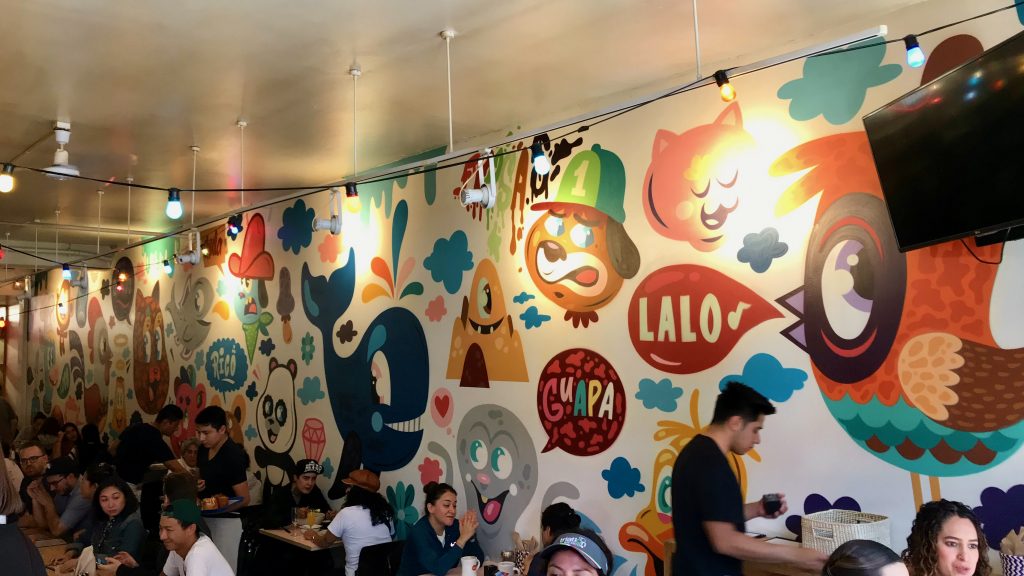 We found roaring reviews for a breakfast place in our cool lil' neighborhood, so we had to check it out.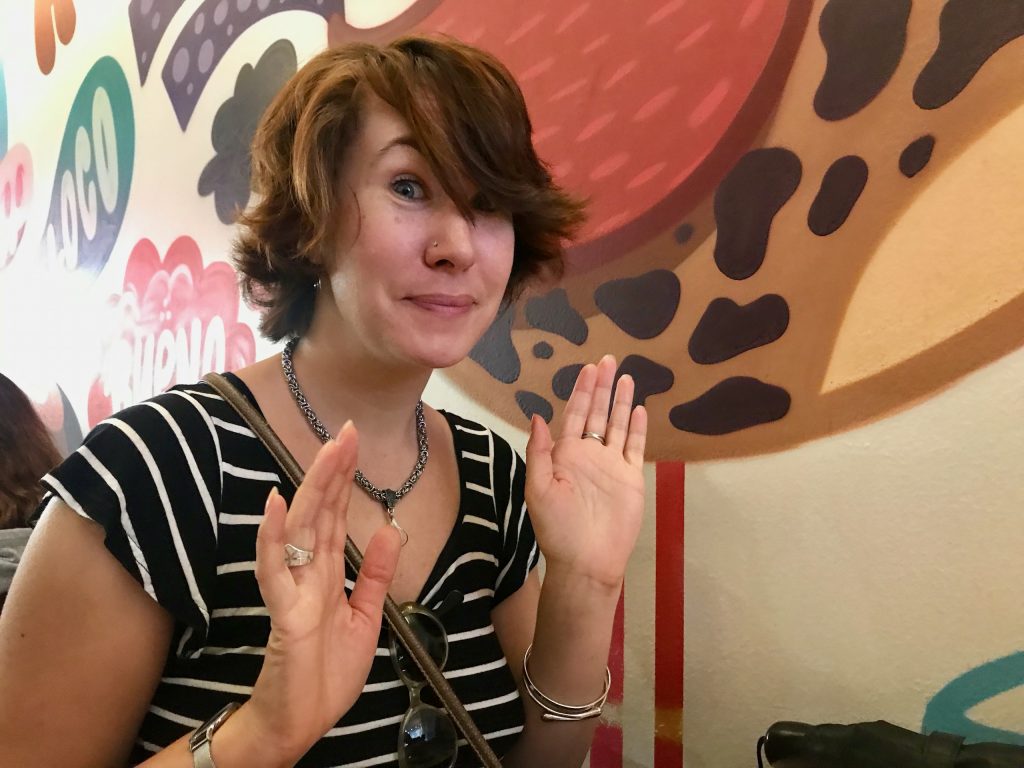 The excitement was palpable, at Lalo!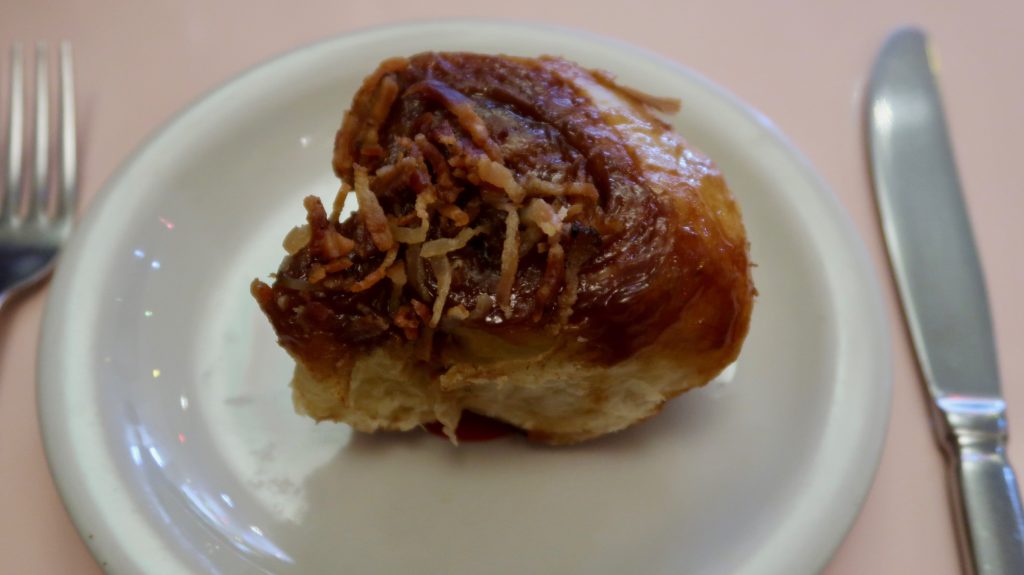 Without even requesting it, we were offered pastries… they must know who we are! Awesome pastries. Pastries like this cinnamon bun… topped in crunchy bacon.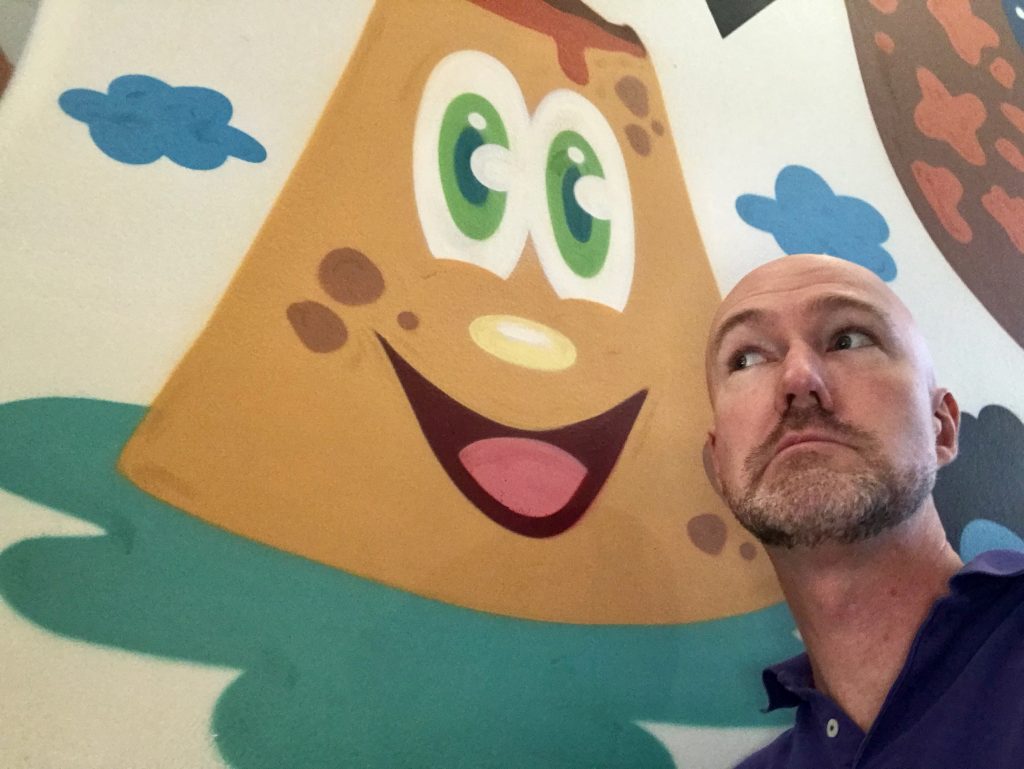 Some of the customers here seem beyond elated.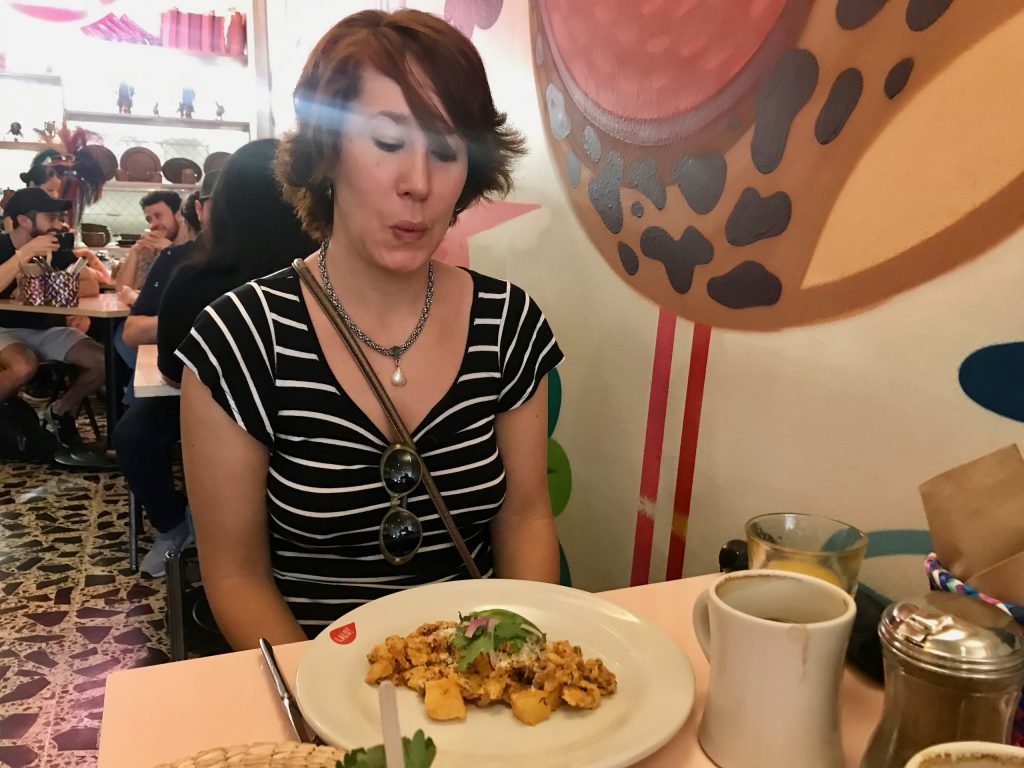 Ooh, a scramble has arrived!
Let yourself be surprised!
Roma was a wonderful neighborhood for strolling around and exploring. We've just found that we stumbles across so many little cafes, bistros, bars, and restaurants that tickled our interest and made us curious. Sometimes, we couldn't resist checking them out!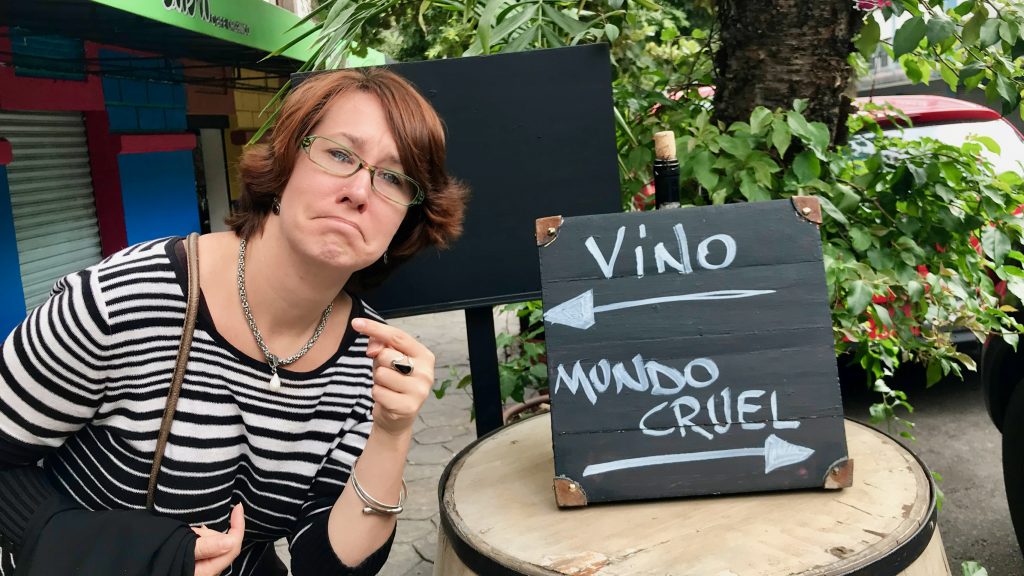 Wine? Cruel world? We'll go for the wine, haha.
Check out reviews, and follow your intuition
We do take some reviews into account, but also we allow luck and serendipity to play quite a role in the places we select. At certain times we find some absolutely amazing places!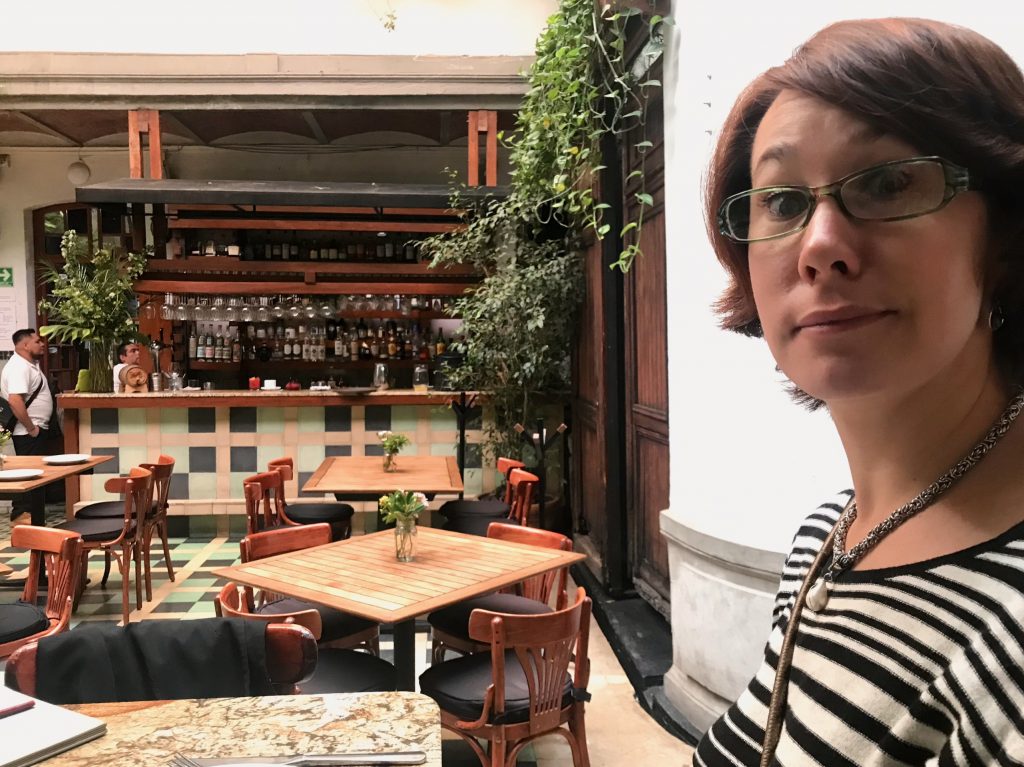 This one knocked us silly with awesomeness. Reviews seemed nice and it happened to be nearby. Wow.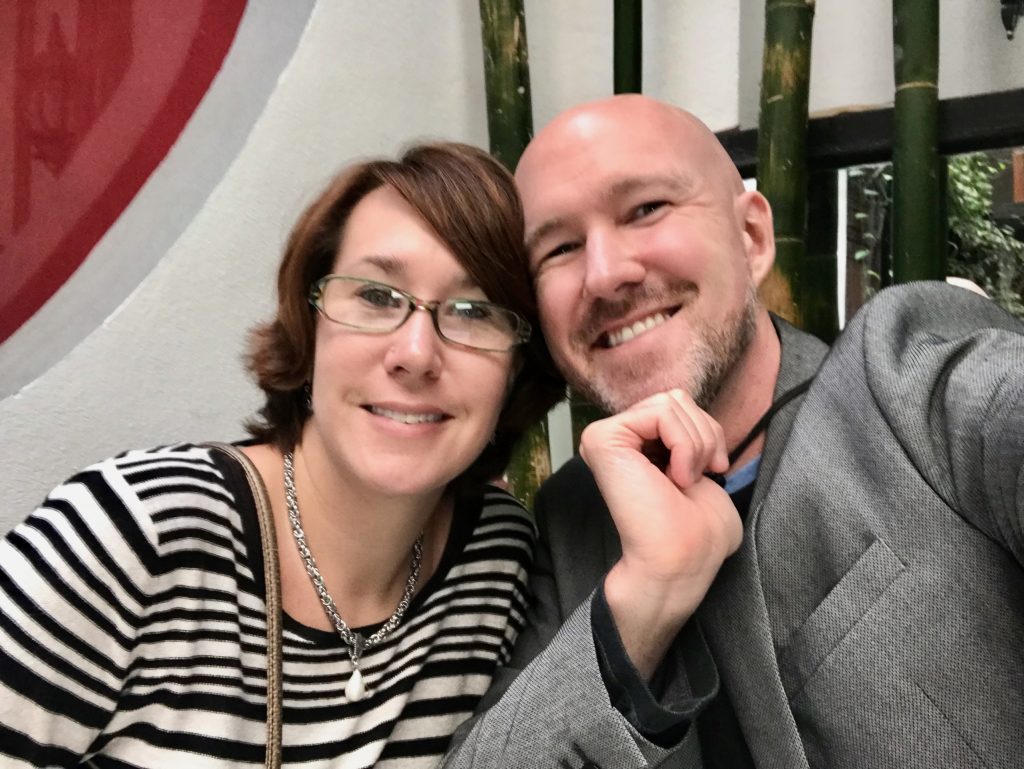 We get excited about foodie time.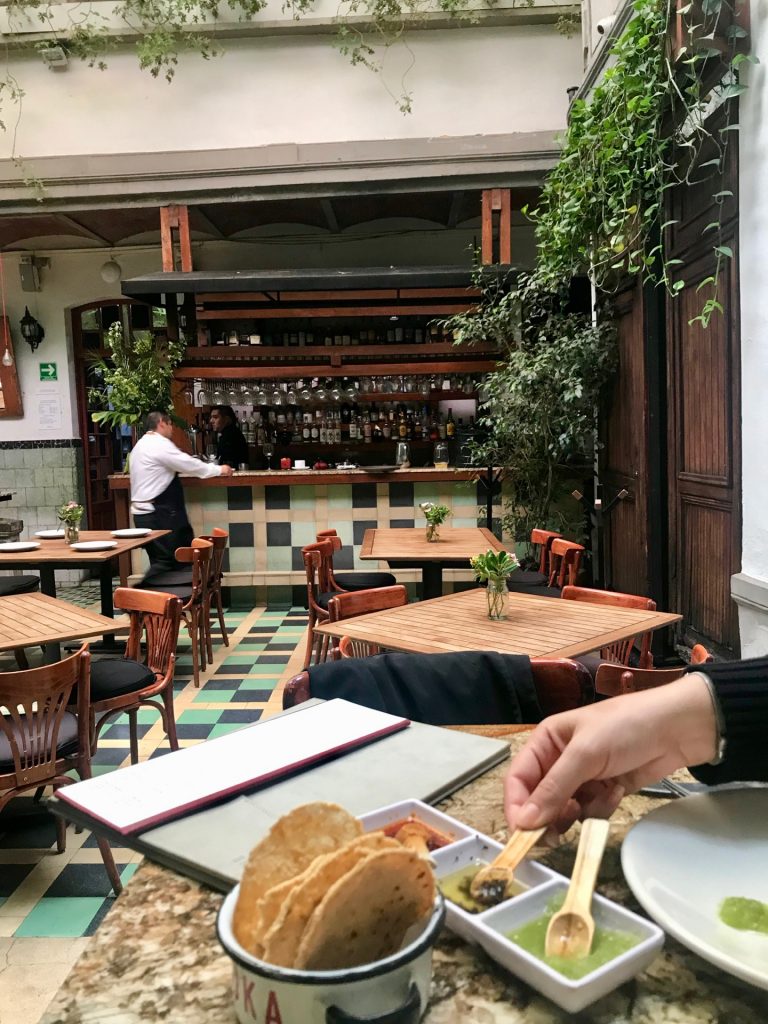 The ambiance at Broka was astounding.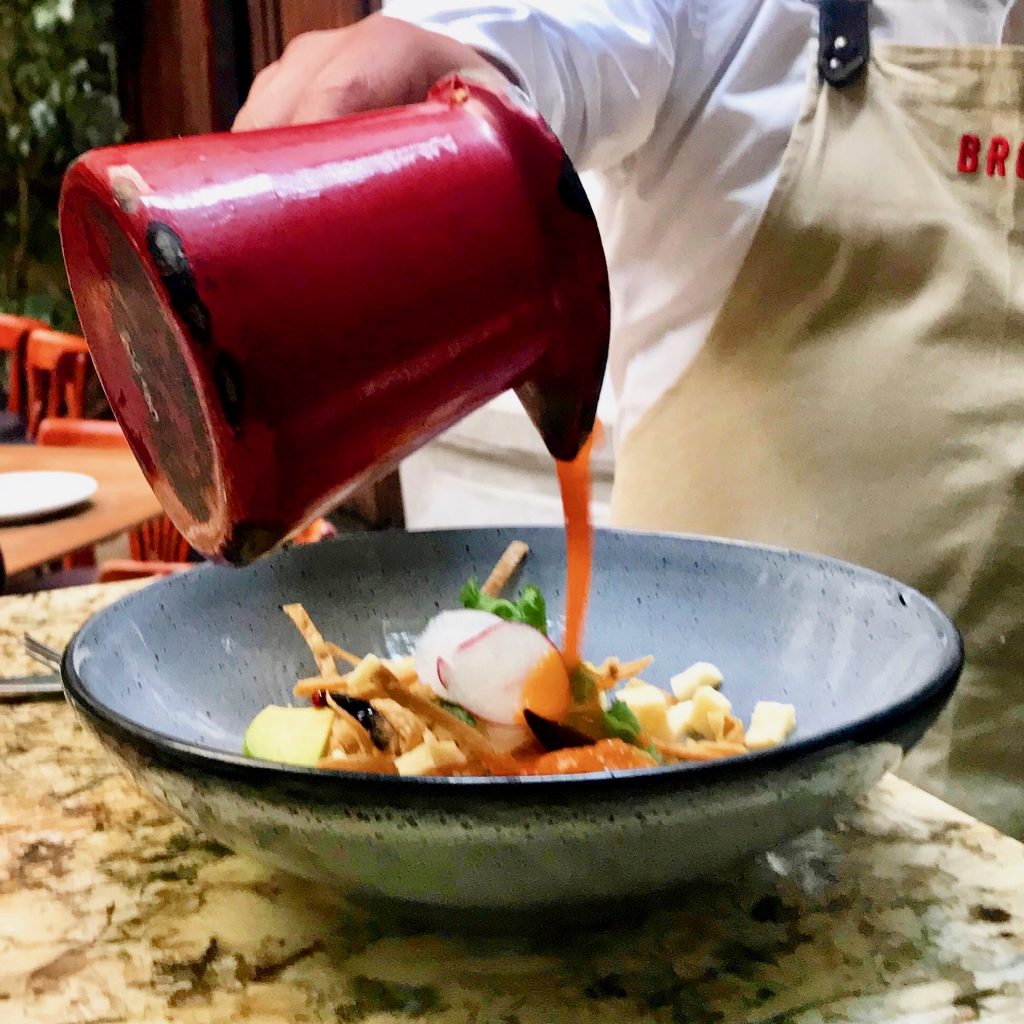 We gave Broka a try on a whim, and we were blown away. The ambiance was stylish and sexy. The music was dripping with atmosphere. The food was fresh, flavorful, and well-presented. And this Aztec soup was just the start!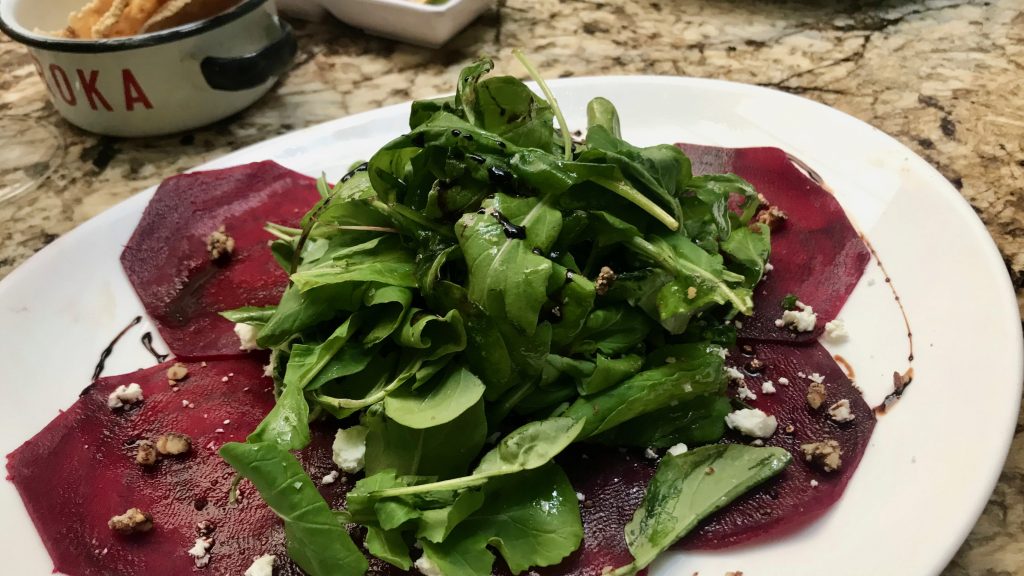 This beet carpaccio was a nice start to our experience, as well.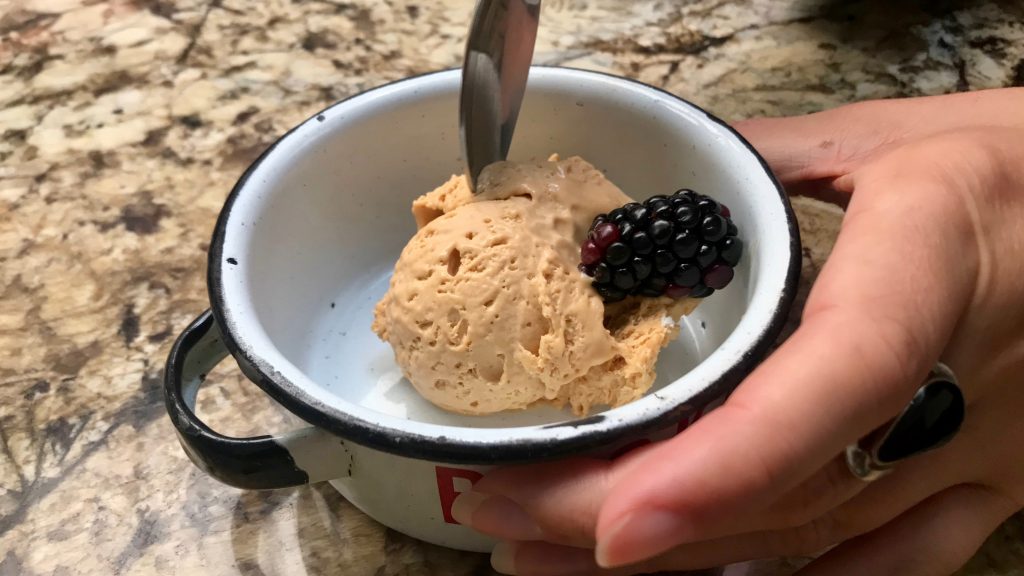 This dulce de leche treat was thick, creamy, chilly, and decadent.
Time for you to eat Mexico!
We hope that we have shown some glimpses which not only make your mouth water, but also tickle your curiosity. We didn't have a great sense for the amazing atmosphere and allure of these neighborhoods in Mexico City, but now that we've had a taste…we cant wait to go back for seconds!
Enjoy this post? Pin it for later!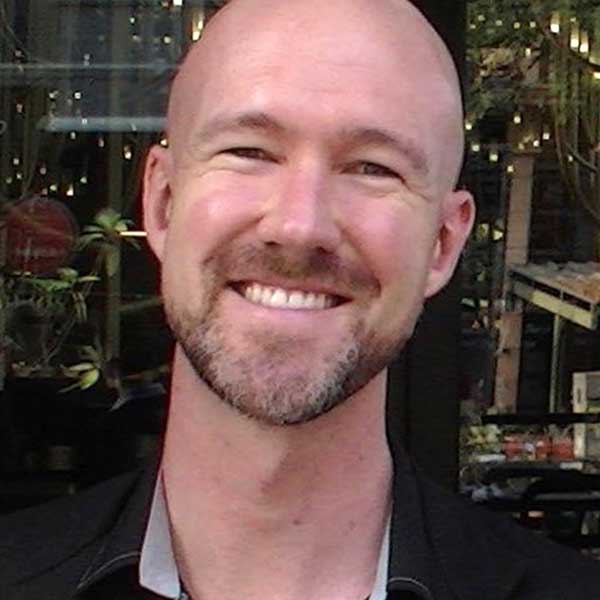 Curtiss is a lover of delicious atmosphere, experiments in location independence (and digital nomadism), and that magical place where wifi and paradise overlap.