Pretty Sweet Goatventure With Galo de Allende
We were intrigued to learn of a goat farm tour on Lake Chapala.
First of all, we love goat cheese. It's a delicious sort of cheese, and it seemed interesting to see where it came from.
Secondly, Ashley is a big fan of farms. Farms are a source of natural, healthy food… and often a showcase of cute animals.
With those things in mind, we were very excited to check out the farm known as Galo de Allende, a few weeks ago!

Welcome to the Land of Goats!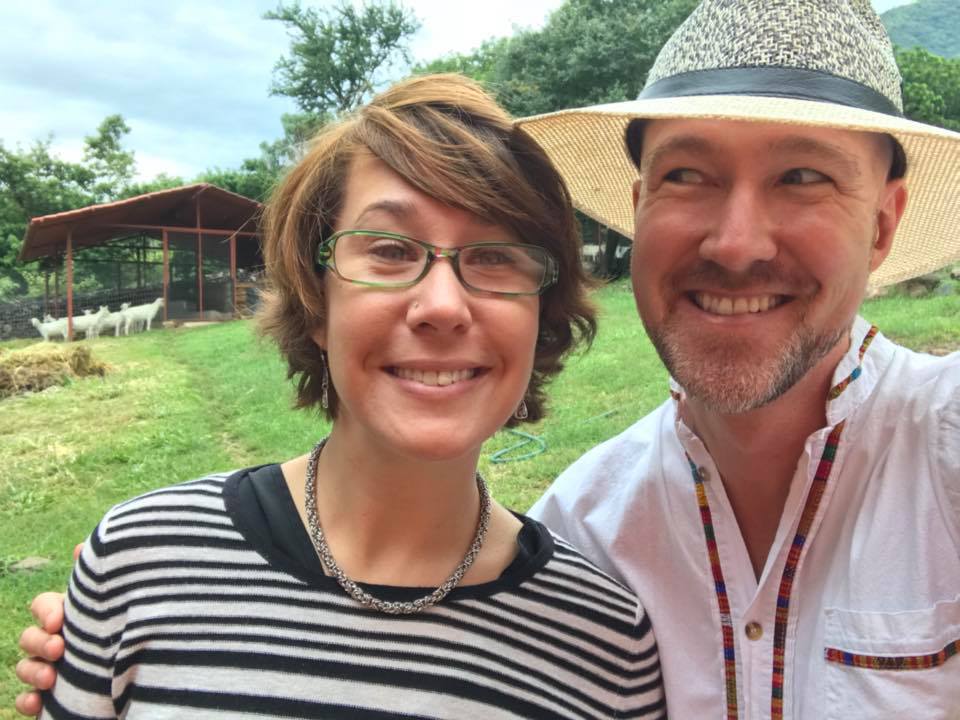 See 'em? Right over there.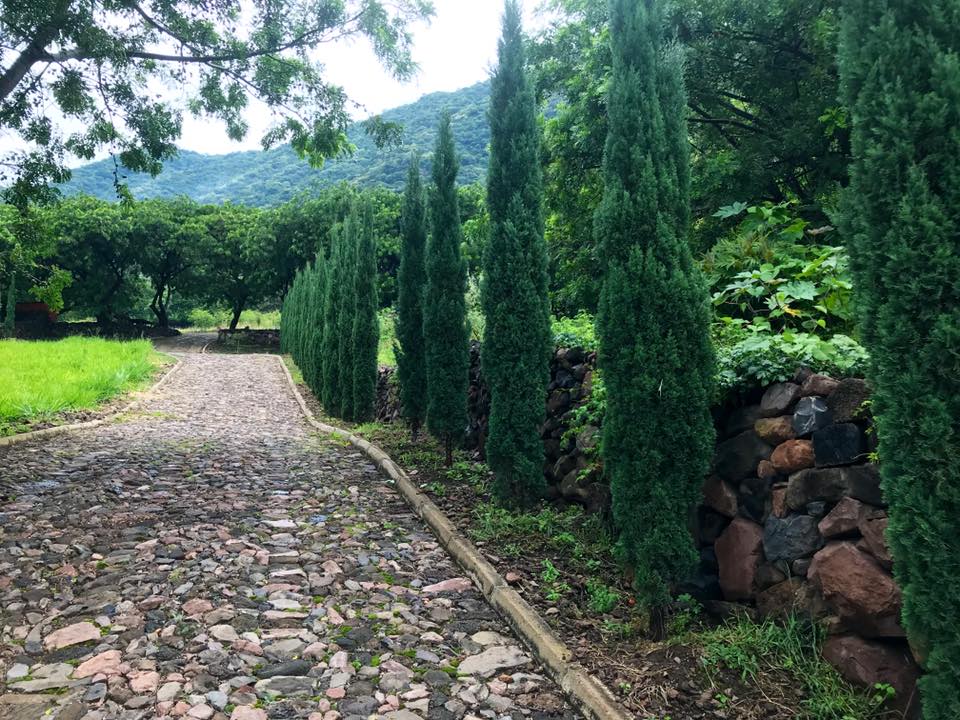 The goatologist and cheesemeister trained with a French artisan in San Miguel. Perhaps that explains the Continental vibe.
What's the name all about?
The cheesemaker, Juan Diego, studied cheesemaking with a seasoned French artisan living in San Miguel de Allende. His French style is an inspiration for the goat cheese, and the identity of the farm. That helps frame the context for the farm's name.
In the name "Galo de Allende", "Galo" refers to the Gaul who taught the art; many modern French folks endearingly associate themselves with the strong-hearted Gauls of historical France.
"Allende" refers to the town of San Miguel de Allende where the studies took place, which happens to be named after a great hero of the Mexican revolution.
These two proud traditions — from France and from Mexico — blend together into one incredible cheesemaking farm, today.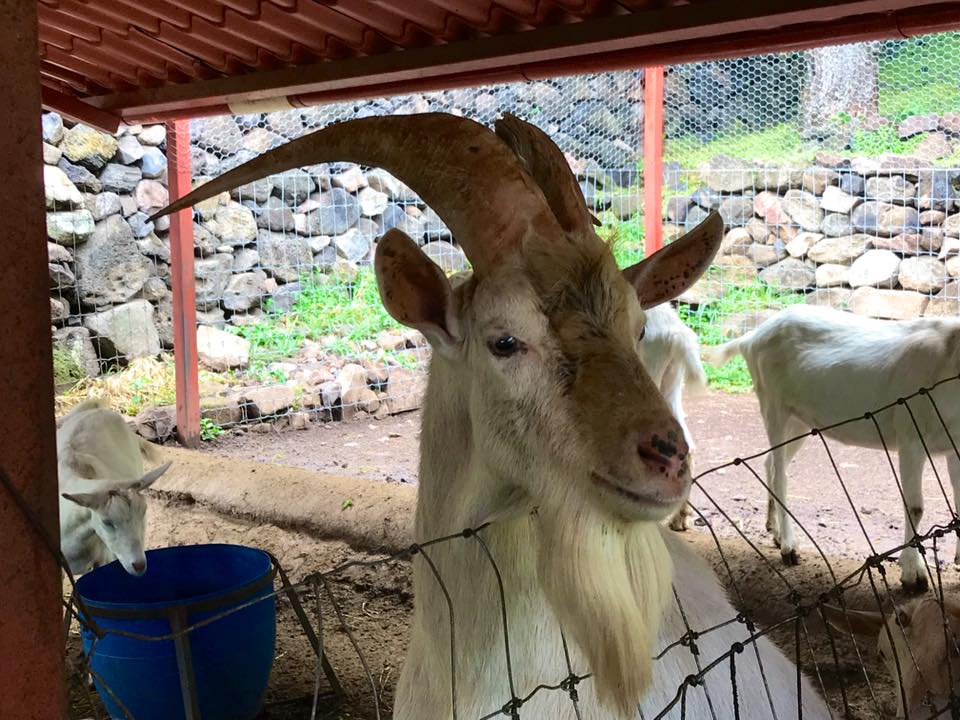 Meet the Most Interesting Goat in the World.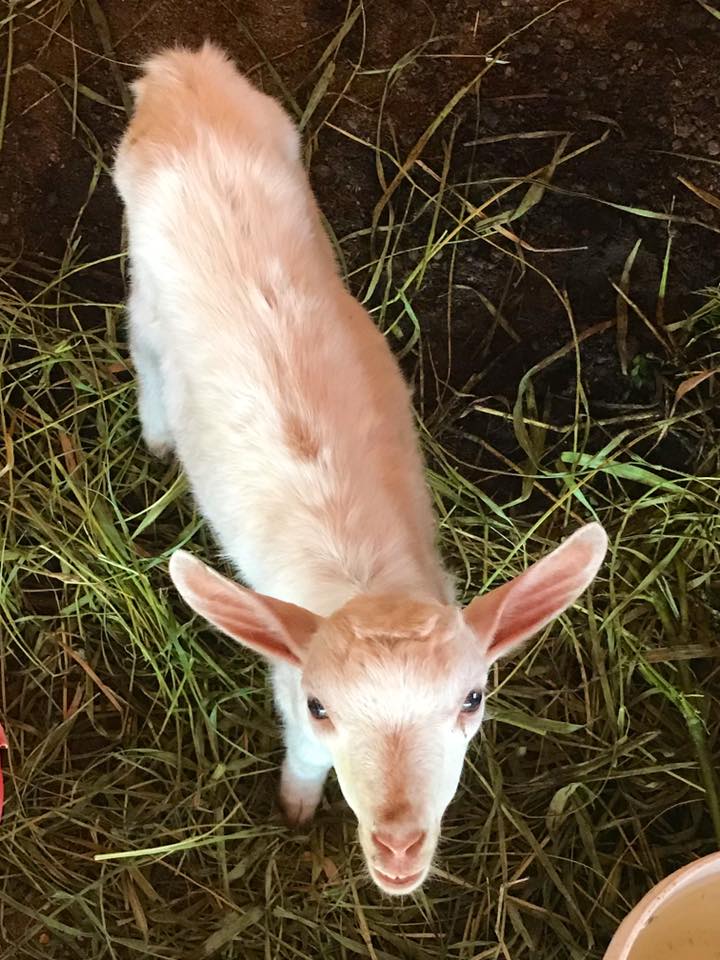 Meet Bobby.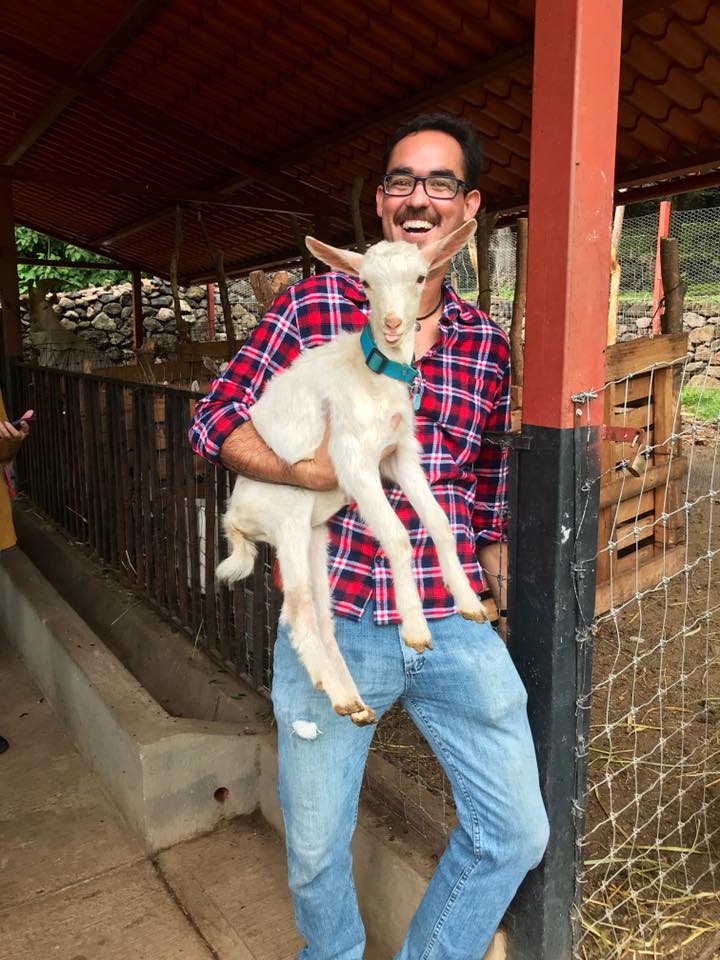 BFFs.
The folks who run the farm have a lot of charm.
Juan Diego and Laura run the farm, and they make quite the duo. Laura is studying as a veterinarian, and is able to provide the goats with lots of expert TLC. Juan Diego is the well-studied craftsman of the cheese, and various products. Together, they envision the farm layout, run the tours, and create the magic.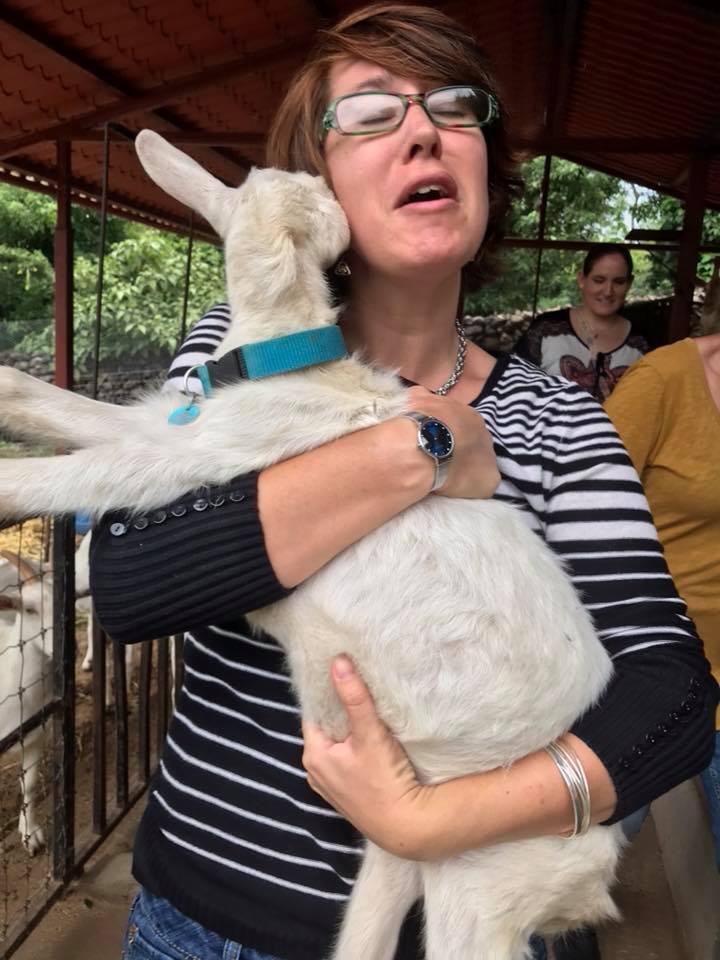 D'awww.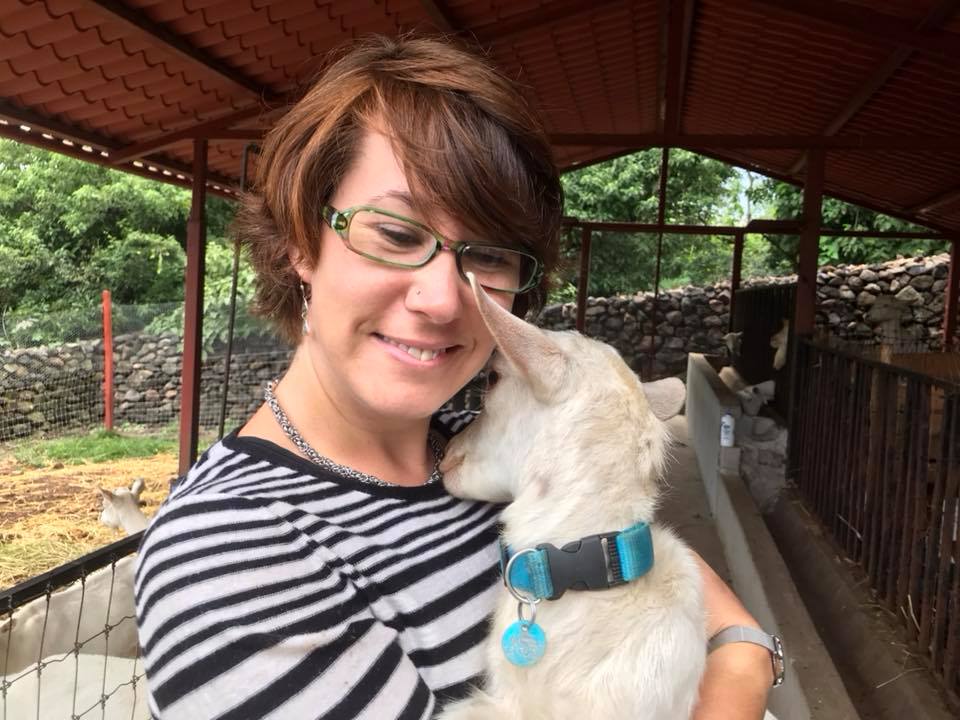 She almost tried to take him home.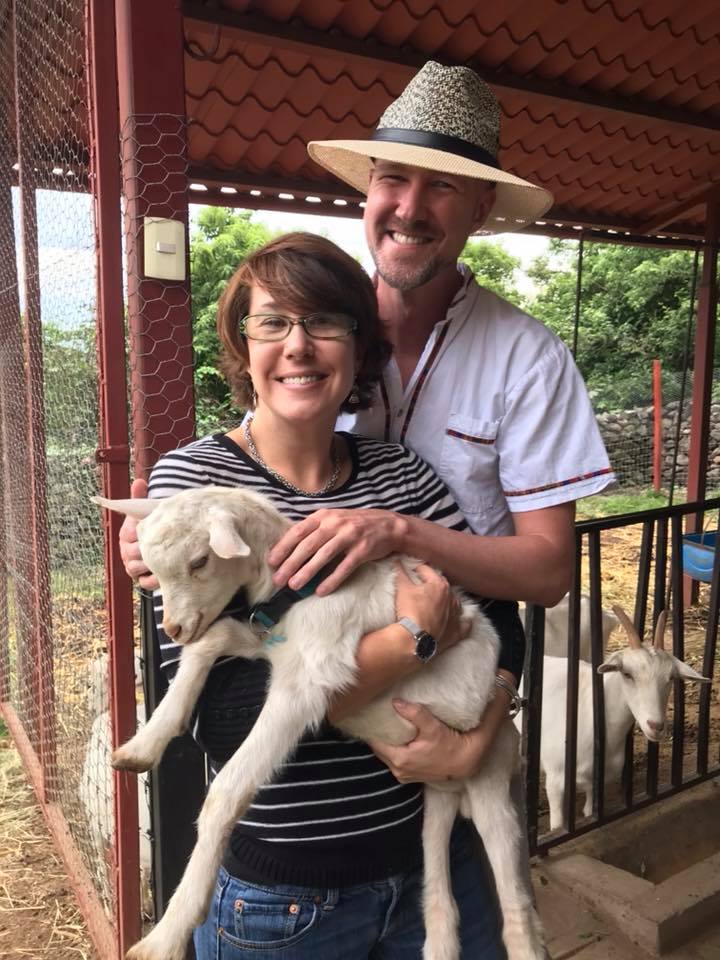 Just kidding.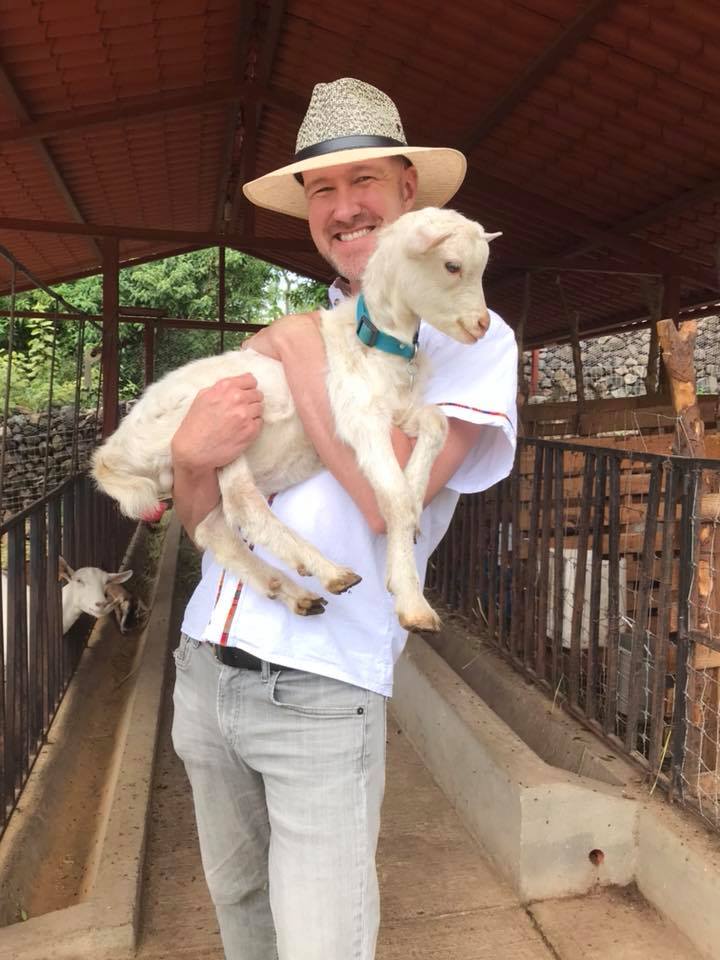 That's it. I'm becoming a goat farmer.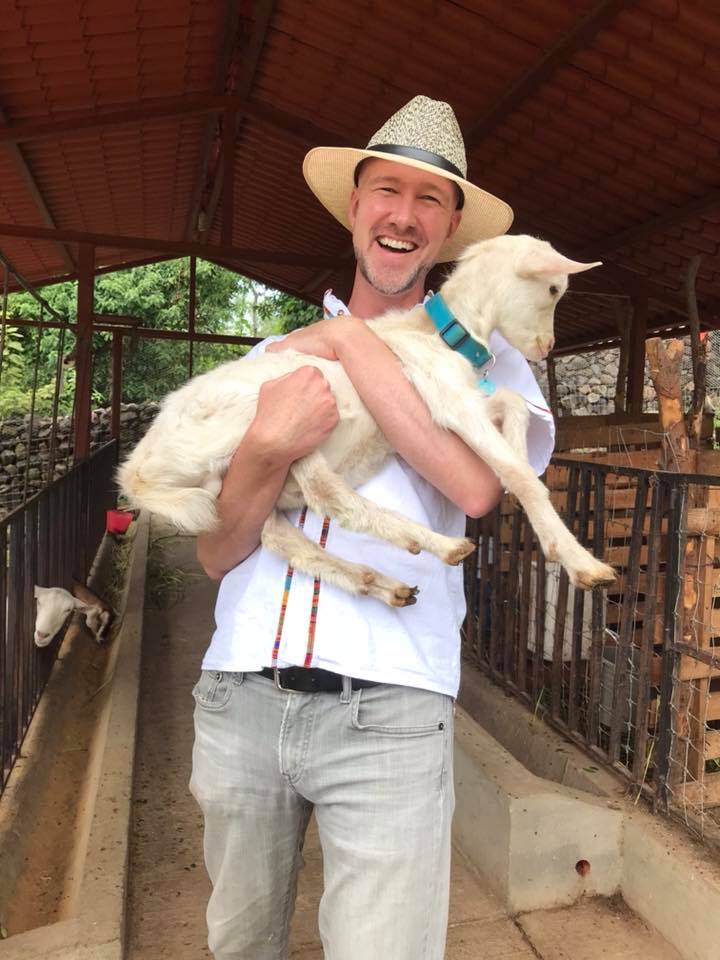 srsly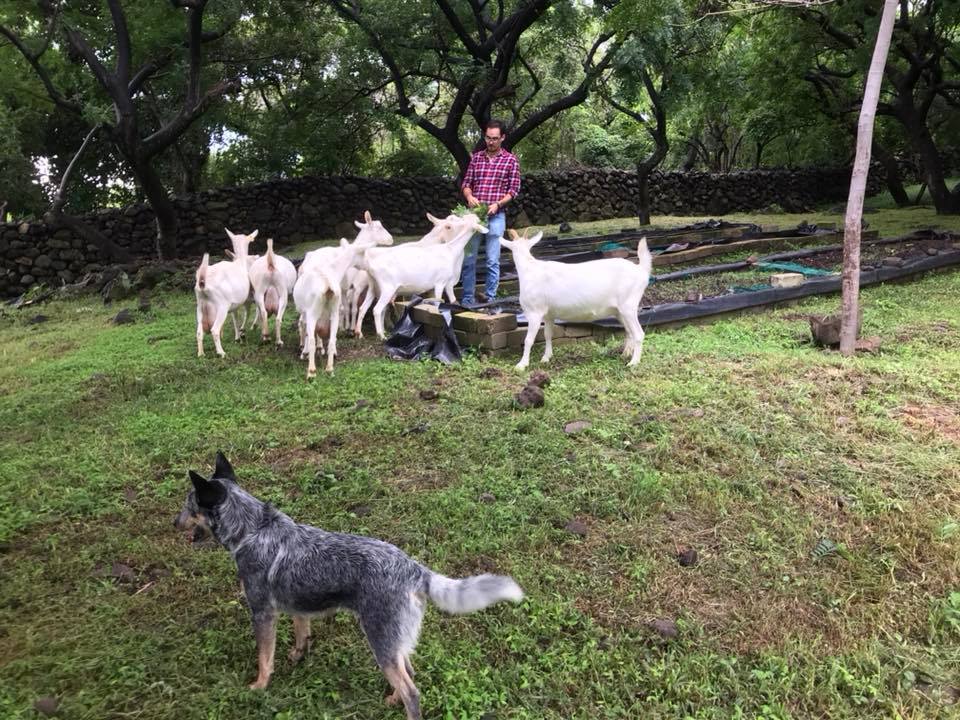 The place is super organic and the goats get to roam all over.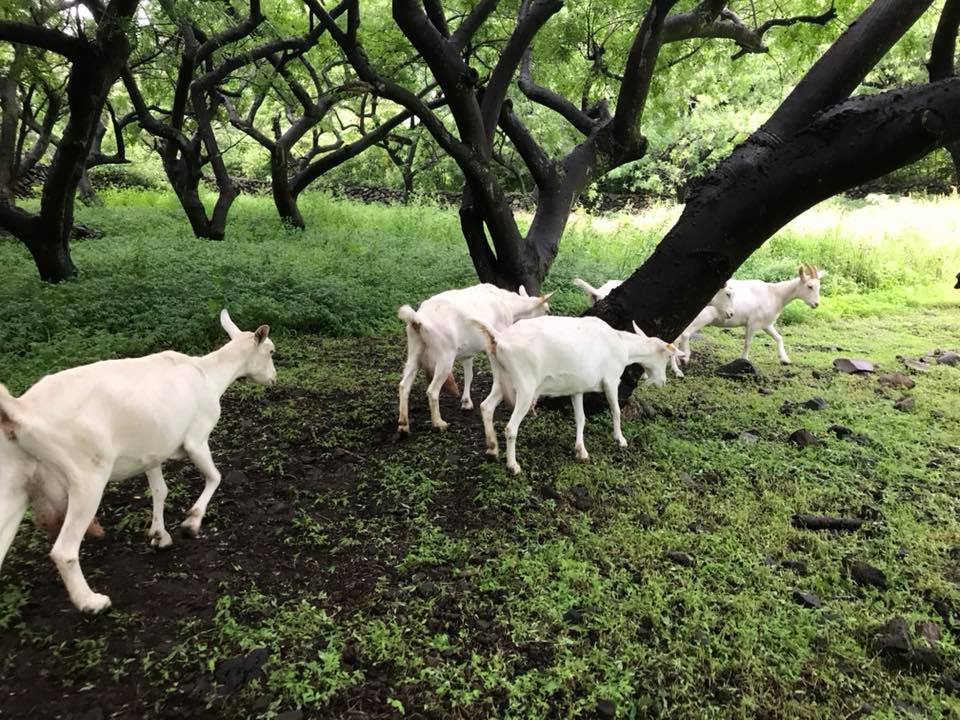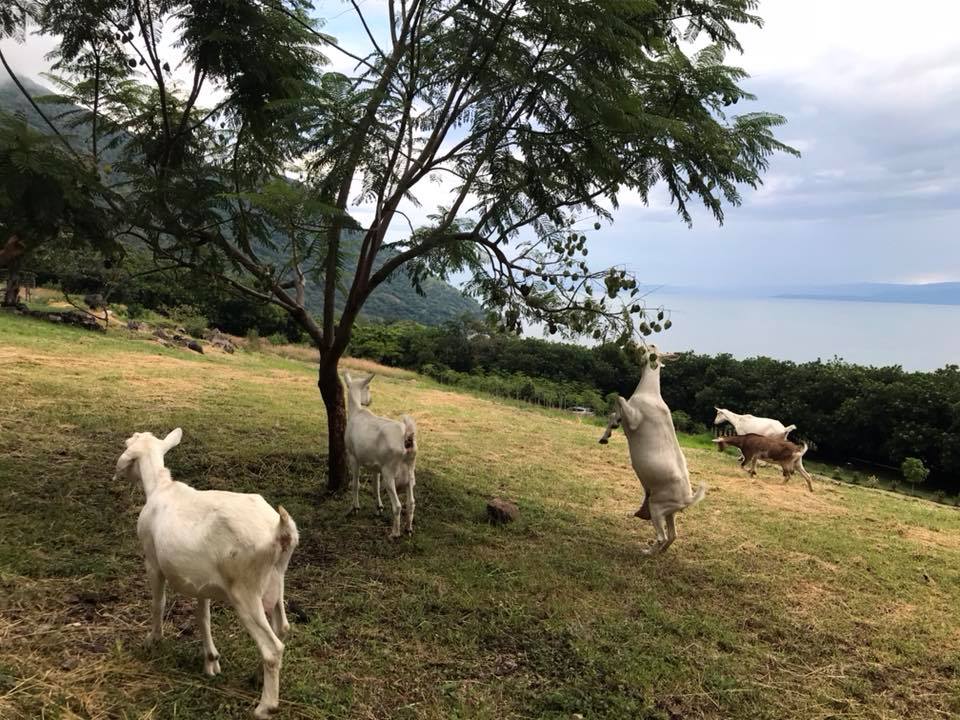 Also: did you see this view?!?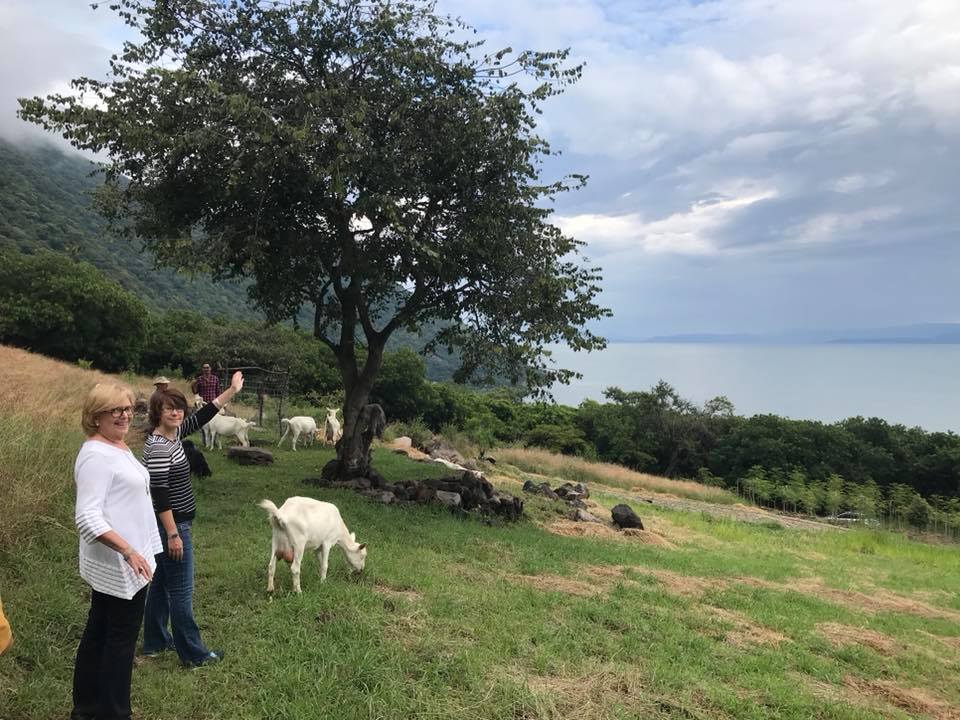 The feng shui of this place is off the charts.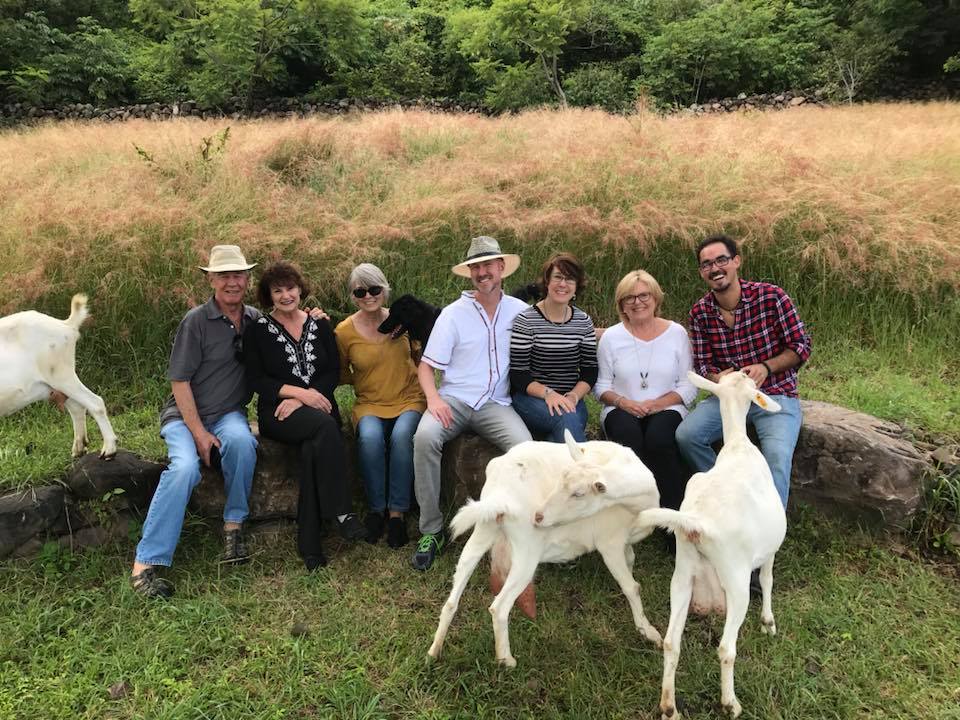 We had a great lil' pow-wow and met some great folks. West Coast representing on the left, East Coast representing on the right, haha.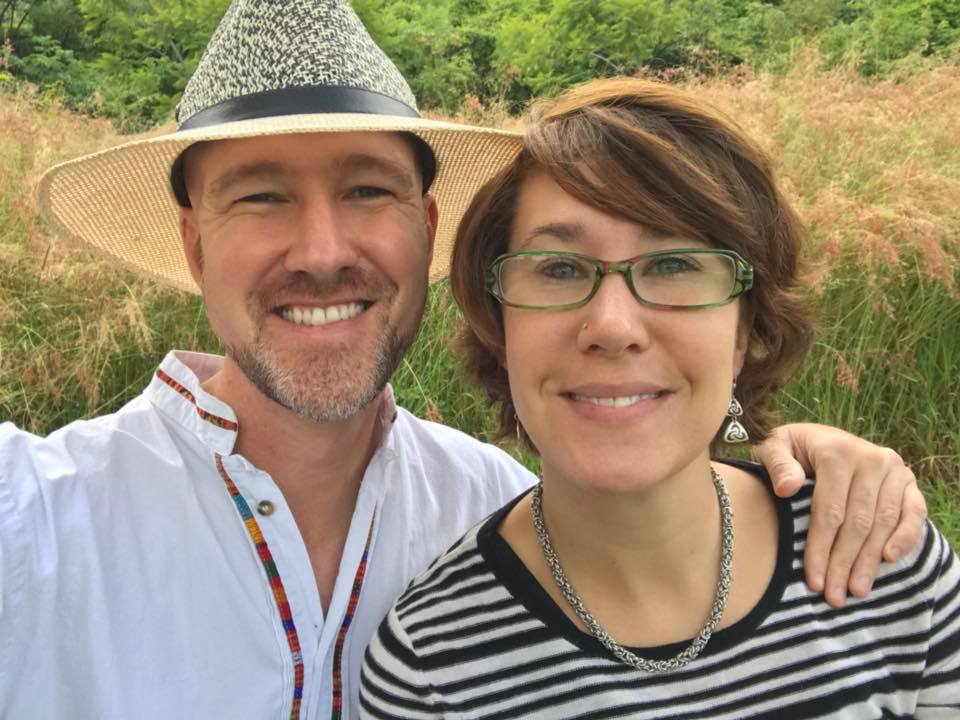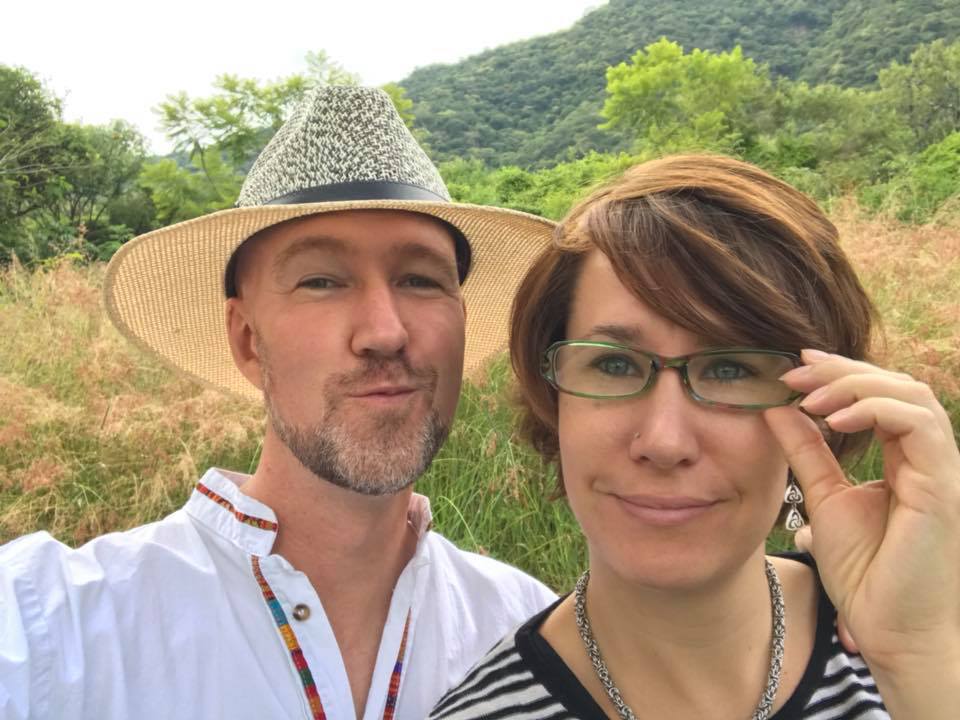 This one just makes me giggle.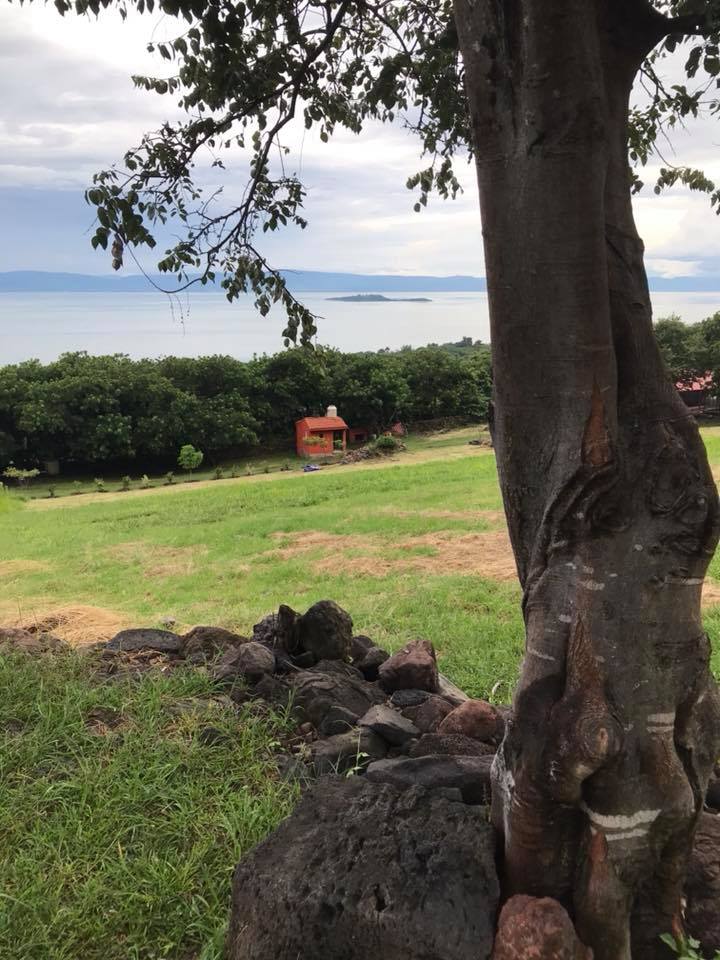 Lots of heart, and lots of character.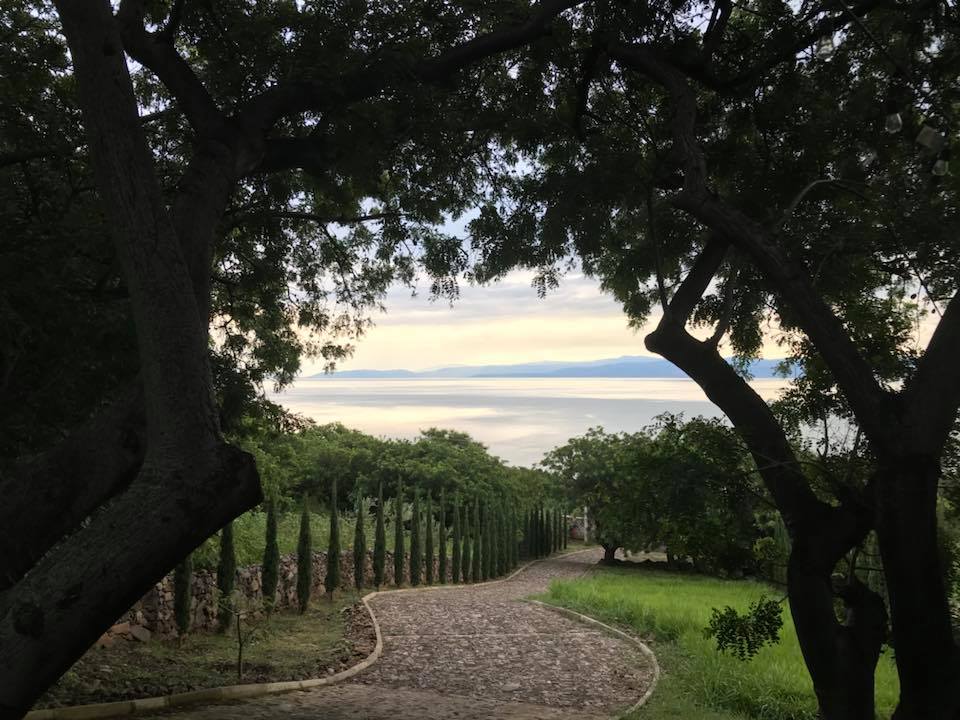 We gathered under the trees to break bread and chat over some nice wine and cheeses from the farm: a slightly spicy chipotle cheese, and a cheese dusted with mesquite vegetable ash, believe it or not. Pretty awesome evening.
They make a lot more than cheese, actually.
The cheese that they make are pretty diverse; chipotle makes for a nice tangy zing, and the cheese dusted in mesquite vegetable ash offers a smoky, earthy flavor. There are other great flavors as well!
In addition, they also make goat milk, and goat yogurt. After I became absolutely obsessed with them, and enjoyed them almost daily. (Great news for you if you're lactose intolerant, by the way: goat cheese tends to go far easier on your system.)
We were surprised that they even offer bath soap made from goad cheese, infused with wonderful things like lavender or rosemary. It's wonderful.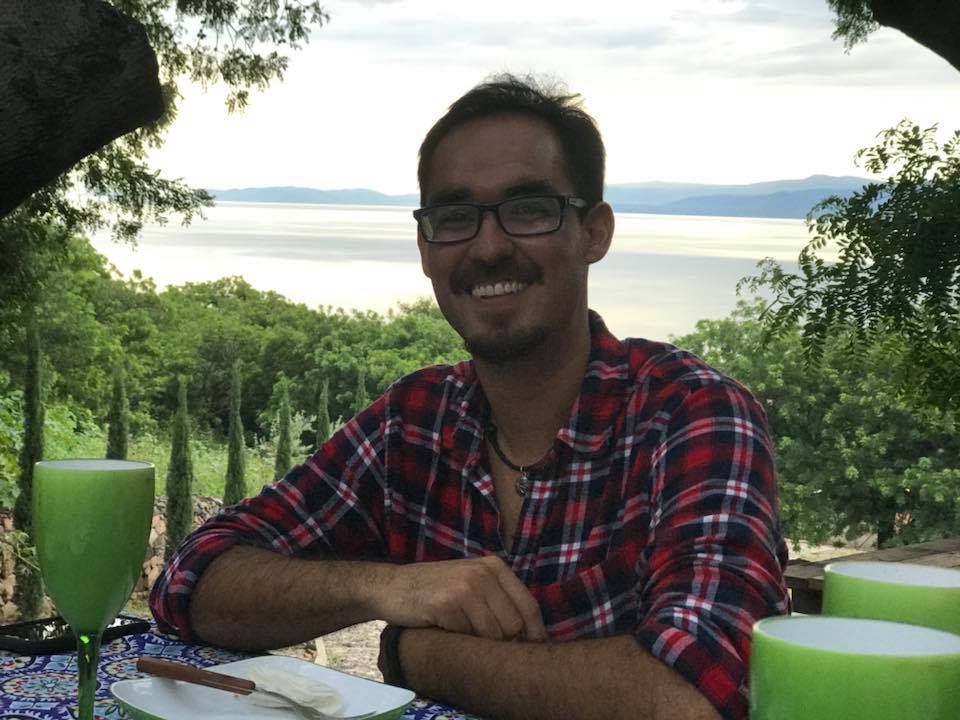 Our tour host Juan Diego has a lot of goat passion, and it's a blast to learn from him.
Dining together is a crowning moment in the tour.
The tour wraps up at a table under a tree, where everyone in the group can sample some cheese and some wine, enjoying convivial chit-chat while looking out over the beautiful Lake Chapala expanse. We even enjoyed preserves made by Juan Diego's mother.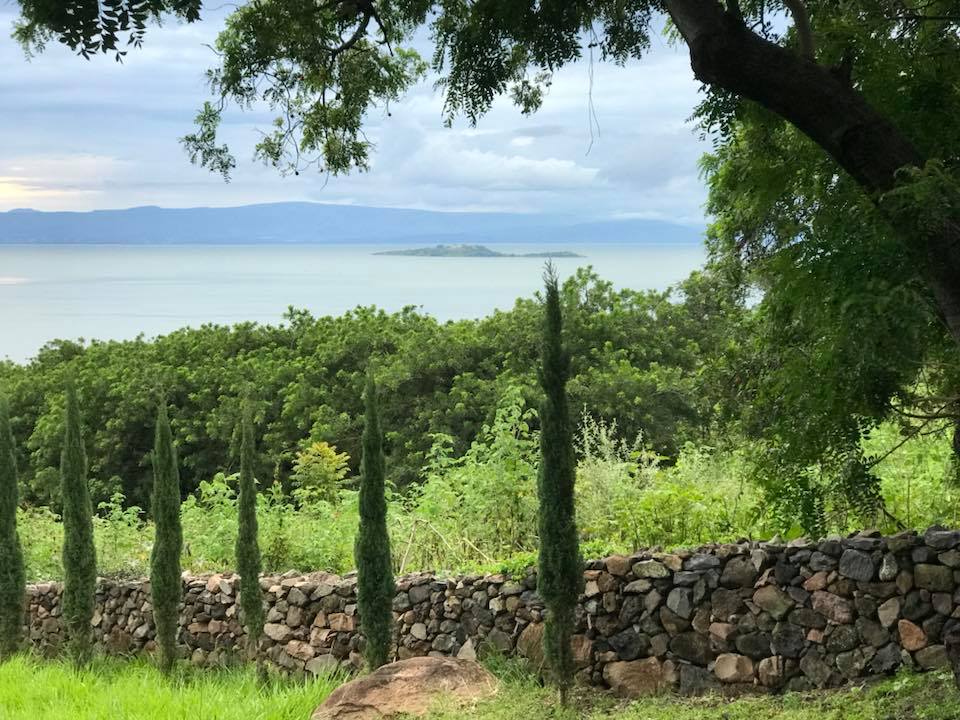 Sure you can find this cheese at Super Lake and at the Tuesday Farmer's Market, but isn't this location pretty special? PS: We got some goat milk soaps, too! Coffee, rosemary, lavender, wow!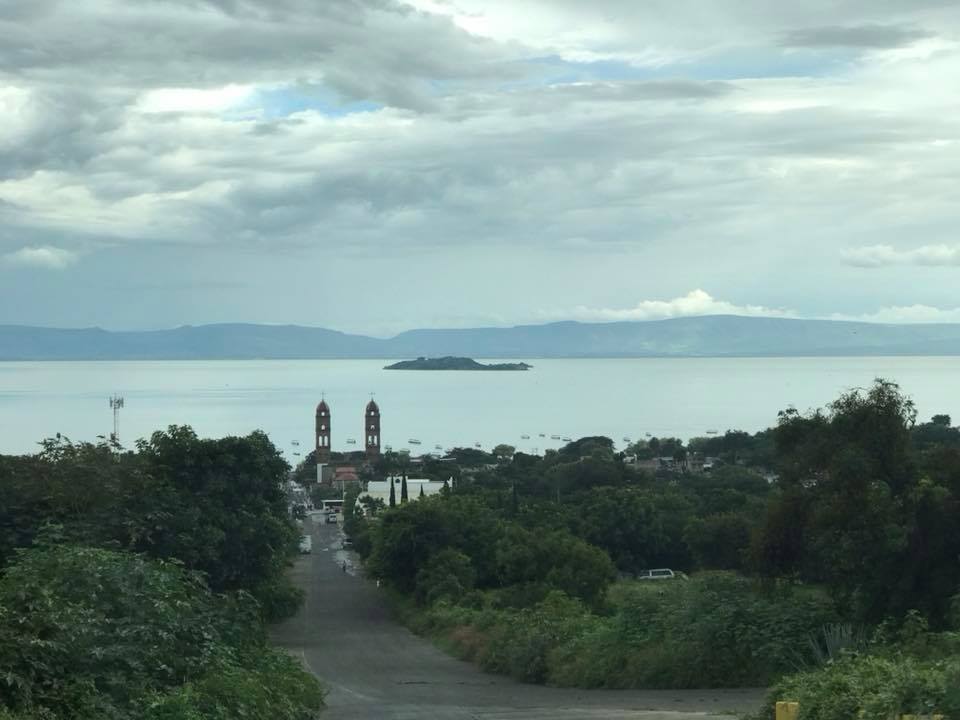 We appreciate that the town of Mezcala helped to make this fine artisanal farm a reality!
You should totally check out the goat tour.
If you're living or visiting around Lake Chapala, this tour is a great experience for you. It's just a short drive from Ajijic, San Juan Cosalá, Jocotepec, etc. It's a great experience to share with visiting friends, or to enjoy yourself to spice up your weekend. The Galo de Allende website offers a lot of great photos and info, and the Galo de Allende Facebook Page has a lot of activity, too.
Enjoy! We sure did. Our friend went back a second time already, and we may do that, too.
Enjoy this post? Pin it for later!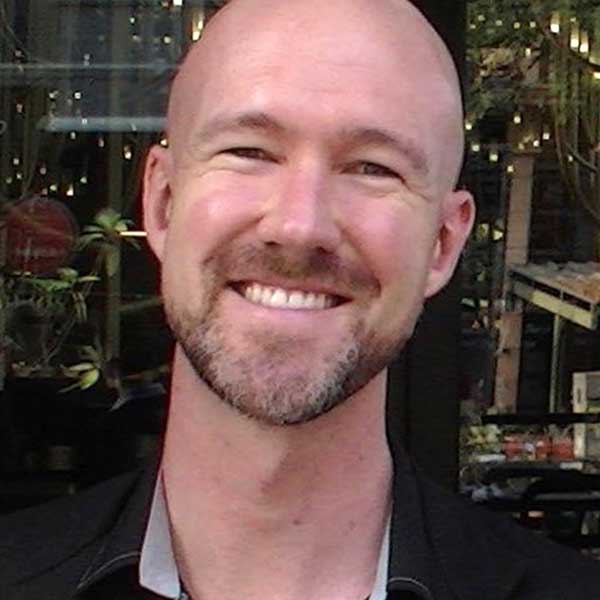 Curtiss is a lover of delicious atmosphere, experiments in location independence (and digital nomadism), and that magical place where wifi and paradise overlap.