Romantic Mexican Road Trip Perfect For Foodies & Lovers
Nestled at the base of the majestic mountains in Jalisco, you will find a bustling Mexican town with a lot of personality and artisan charm. We honestly weren't sure what we'd find in Sayula when we took the easy drive from Ajijic, Jalisco, but we were full of anticipation — and we were not disappointed!
Sayula is pretty genuine and doesn't feel like a touristy version of Mexico, which is truly wonderful to find.
We had the pleasure to stay at Gran Casa Sayula Hotel & Spa which is perfectly located near the center of town, and the main square. Once we parked our car in their private lot, we were able to walk everywhere. The hotel is part of the Mexico Boutique Hotel collection, which boasts many of the best boutique hotels in Mexico. If you're looking for a more personalized experience, we highly suggest you check them out!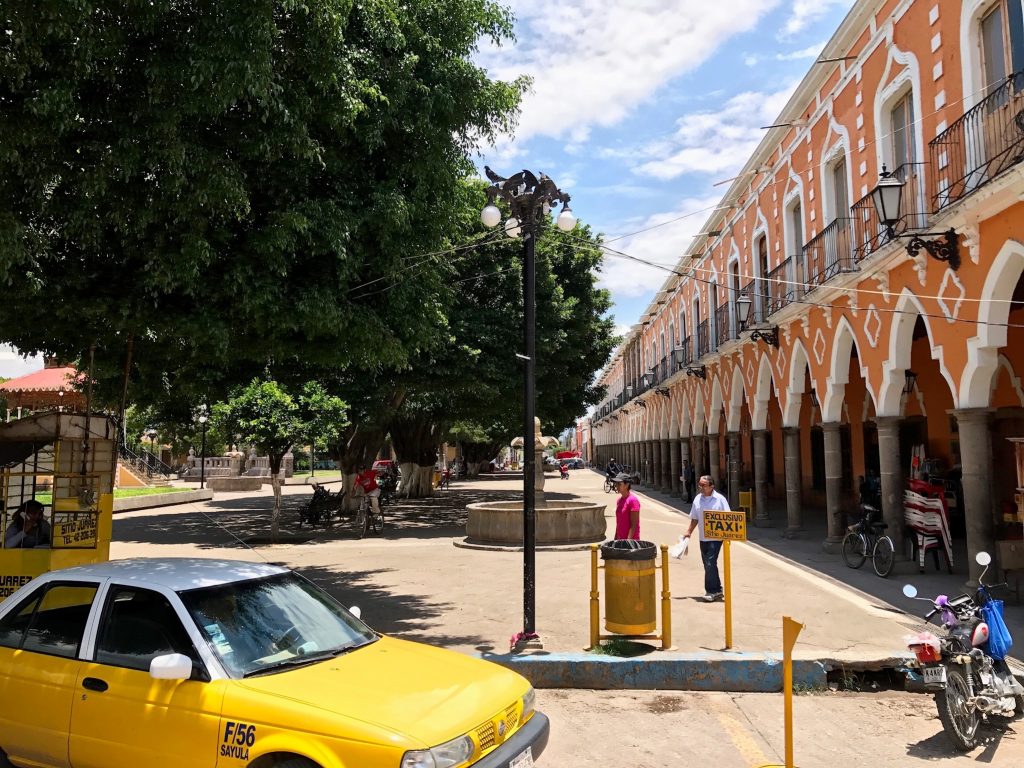 The hotel also runs trolley car tours that bring you around to the sights and fabulous artisan shops in town.
Sayula boasts some very talented artisans!
If you have a sweet tooth, you should check out Cajetas Lugo — it's a family-run business that makes a caramel-like sweet out of milk! They have just completed their new showroom, in which you're able to experience every step to make the golden-gooey goodness.
We even had the chance to lathe the wood to construct the delicate wooden container that the sweet is poured into.
The Lugo team honored our visit by surprising us with a beautiful gift basket and adding the Blissy Life logo to their welcome sign — can spot our BL logo?!?!
We also checked out the Jose Ojeda family's knife workshop and showroom!
If you even remotely enjoy colorful, shiny things that can easily be deadly, you would have peed your pants in the José Ojeda Knife shop! I have never seen such beautifully delicate knife workmanship. And of course, the beautifully colored handle really spoke to the artist in me. Come to find out — it's petrified Mammoth tooth!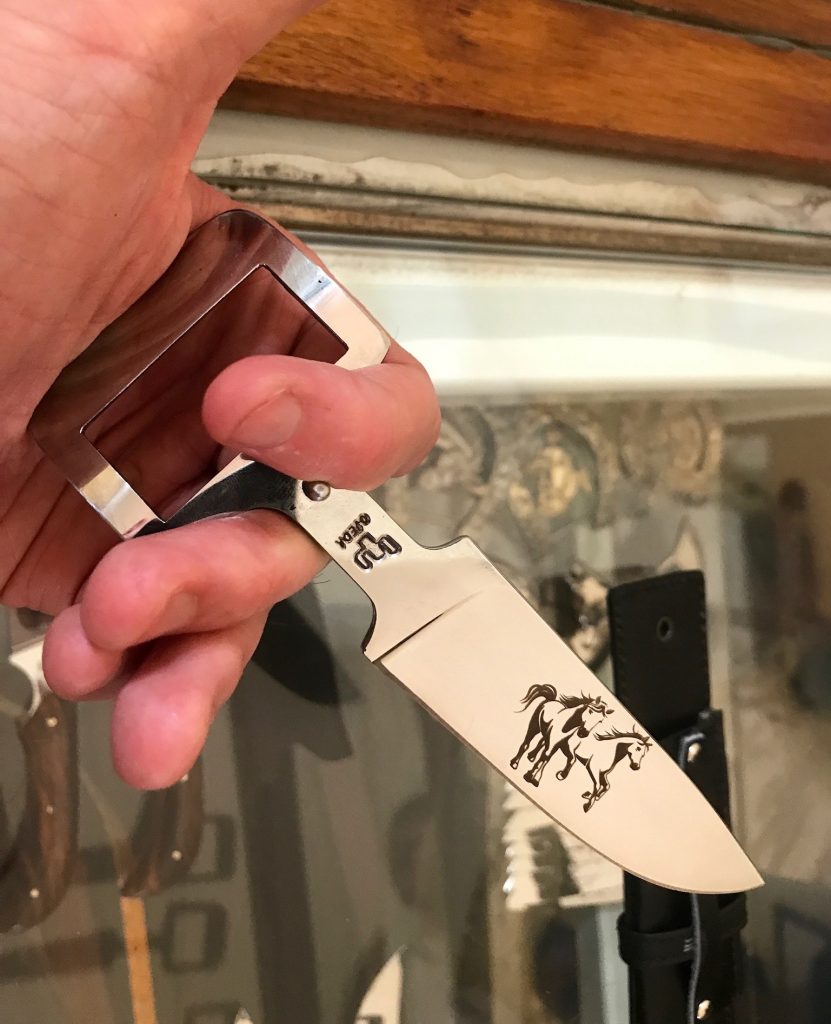 Curtiss loved the hidden belt buckle knives… which are just what they sound like. A belt buckle that's also a knife, sheathed safely inside the leather belt strap. It's wicked cool to see it on someone else, although I'm not sure I need one. We did not end up getting one because we try to fly with only carry-on luggage. Anywho, I'm sorry sweetie… but I like your pelvic area the way that it is. :-)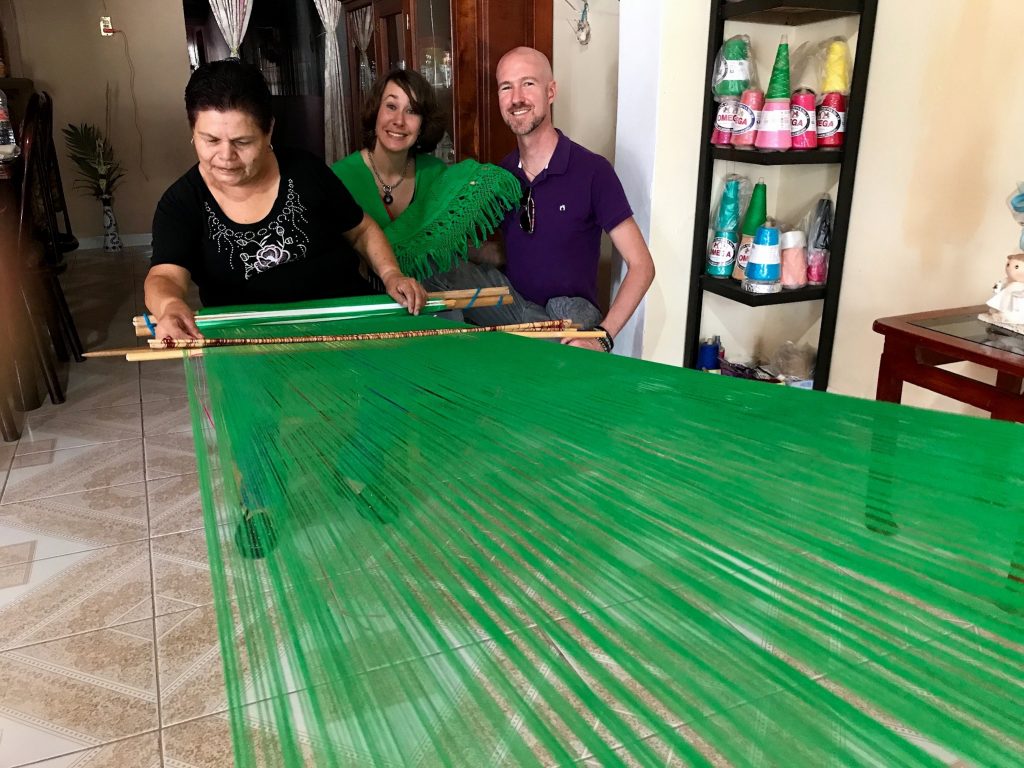 You will also find traditional Tachihual weavers, a microbrewery (we highly suggest the Chocolate Stout) and many more artisans that are proud of their craft. It's definitely worth checking out!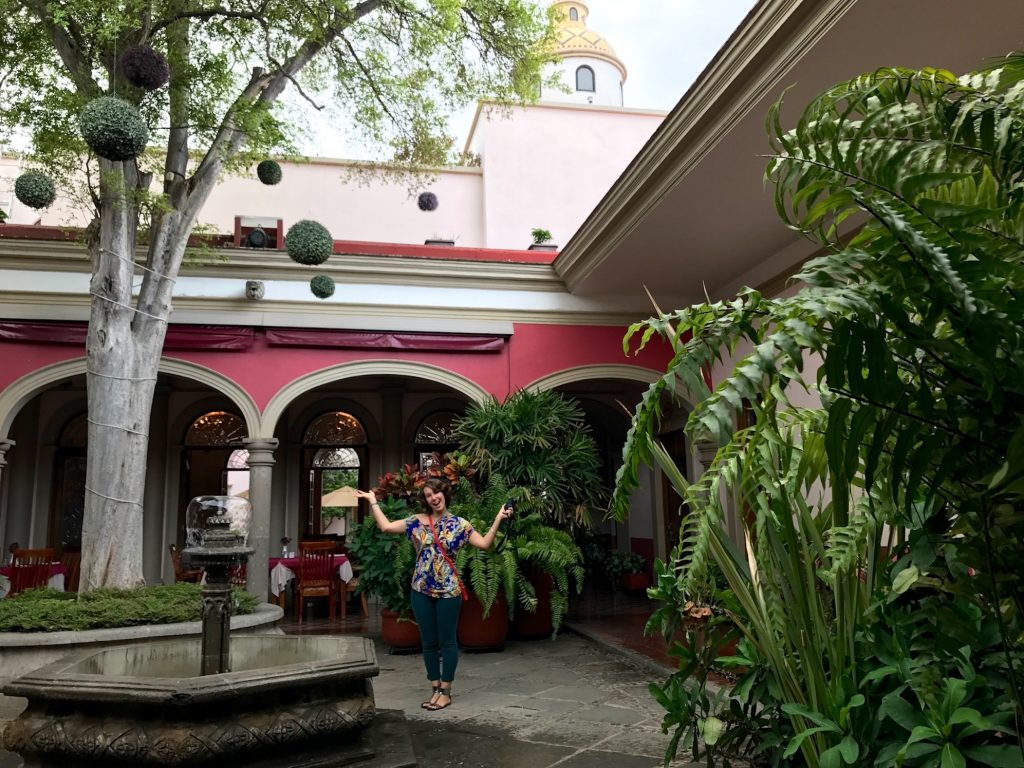 The Gran Casa Sayula Hotel & Spa was once a grand old house and has been transformed into a family-run boutique hotel. We were instantly charmed by the warm and welcoming vibe.
We stayed in the suite with a balcony overlooking the pool. We could not have asked for a more relaxing view. The room was very comfortable and we really enjoy the goodies left during evening turn-down service.
Pamper yourself!
After exploring the town all day, we highly suggest you pamper yourself a bit with a visit to the Terracotta Spa. You can choose from a wide range of rejuvenating treatments. We can't rave enough about the facial and the full-body massage. We had different treatments on different days, and I'm glad we did because one was enough to turn all my bones to jelly (in the best way possible)!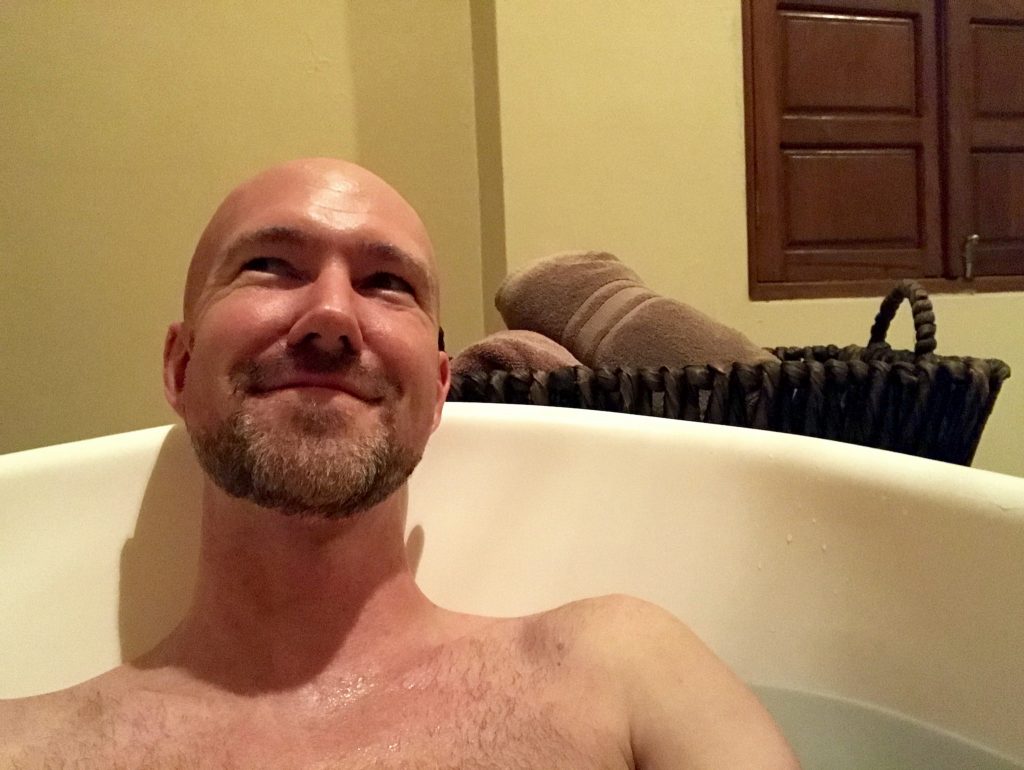 I have to say I'm now a huge fan of going to the spa before enjoying an incredible dinner. Admittedly Curtiss and I were both incredibly relaxed — and probably not the best conversationalists — but we both felt truly blissed out.
La Frambuesa restaurant is an absolute gem!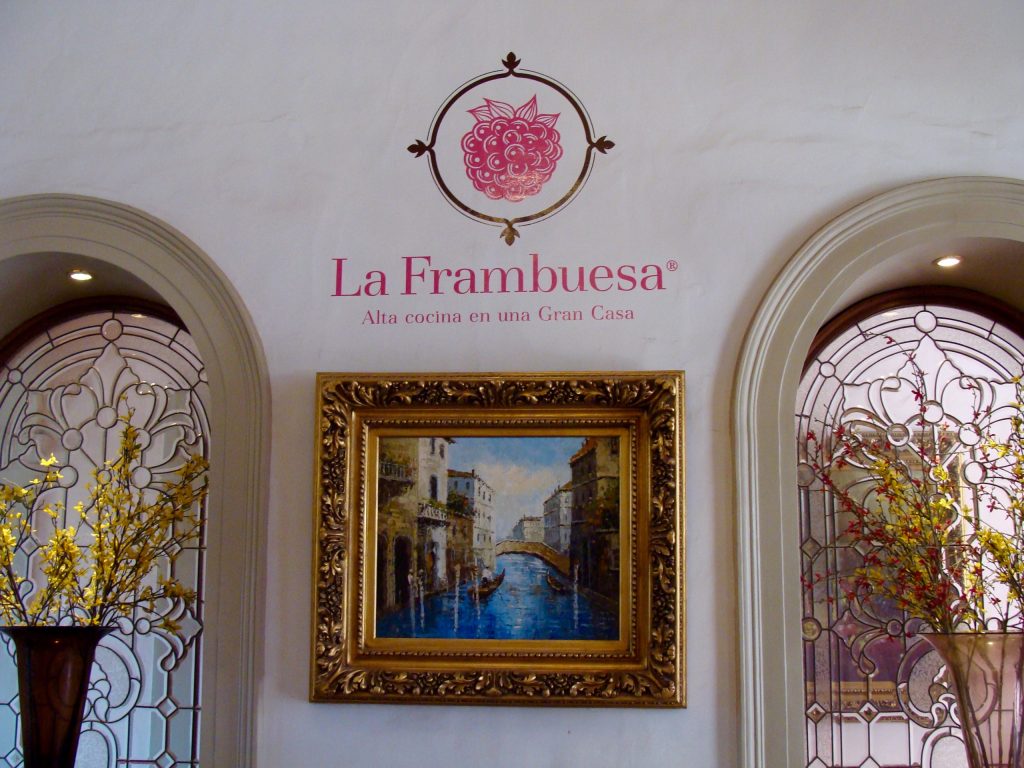 If you never eat anywhere else while in Sayula, we would definitely understand. That may make you a bad tourist, but after one meal there you'll understand what I mean. Seriously!
The flavors are truly inspired! I hope you go to dinner hungry, because you'll want to eat everything! As you peruse the menu, you'll notice many dishes have raspberries, (which reflects the restaurant's name "La Frambuesa"), and it is grown locally.
Our second night at the Gran Casa was one for the books!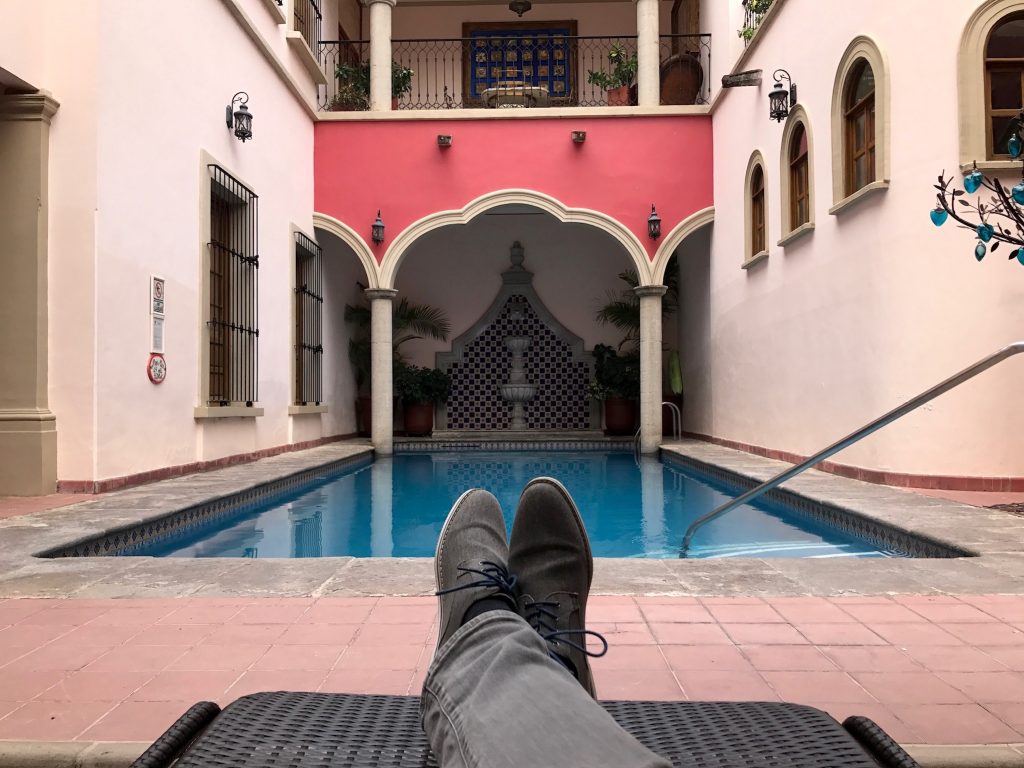 After checking out the town, we enjoyed a couple chilled margaritas by the pool. We were starting to get into the zone for our upcoming massage.
We arrived for our spa appointment feeling nicely relaxed and just a little buzzed. The wonderful attendants at the Terracotta Spa, walk us through an incredible experience. For the first 30 minutes, we enjoyed the hot tub and sauna. We were then brought to the massage room for our full-body massage.
The message was out of this world!
I honestly don't know how long it went on for — an hour, maybe two — we were completely relaxed and zoned out. After which we were grinning like fools and a little oily from the massage oil… but it didn't matter in the least. We were happy, and it was time for dinner!
Our table was set for romance!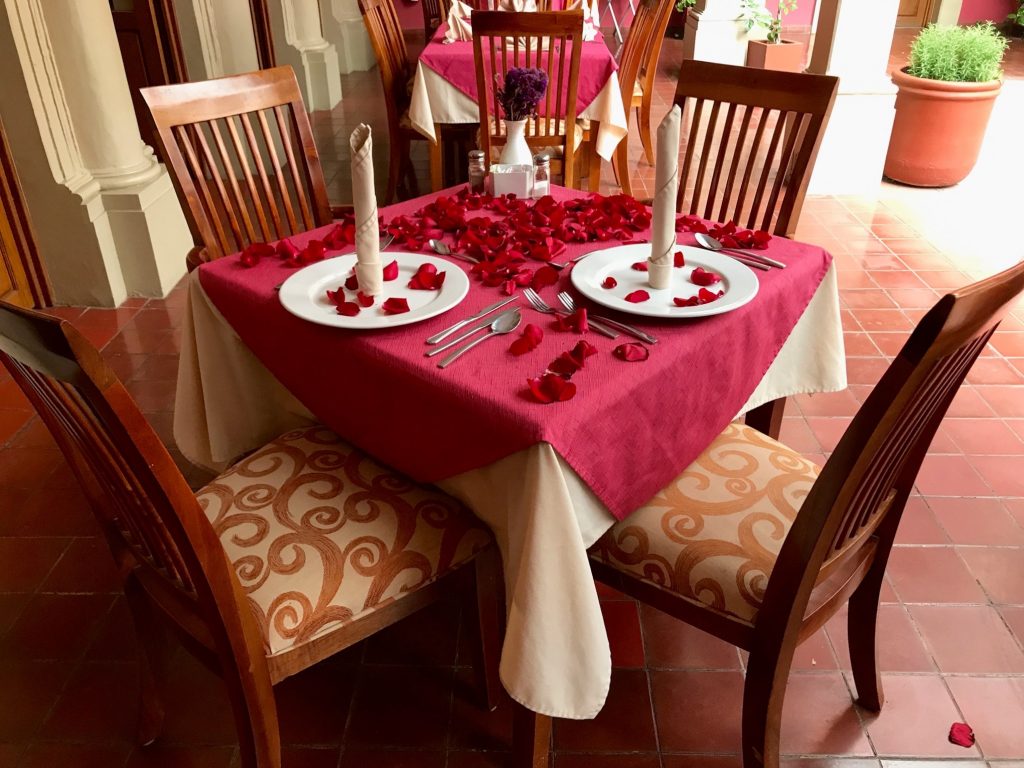 As we neared the table we had chosen earlier for dinner, we were greeted by the most wonderful sight: our table was decorated with red rose petals making for one of the most romantic meals I've ever had.
Dinner was out of this world, paired with a glass of wine — we were very happy!
What a special stay!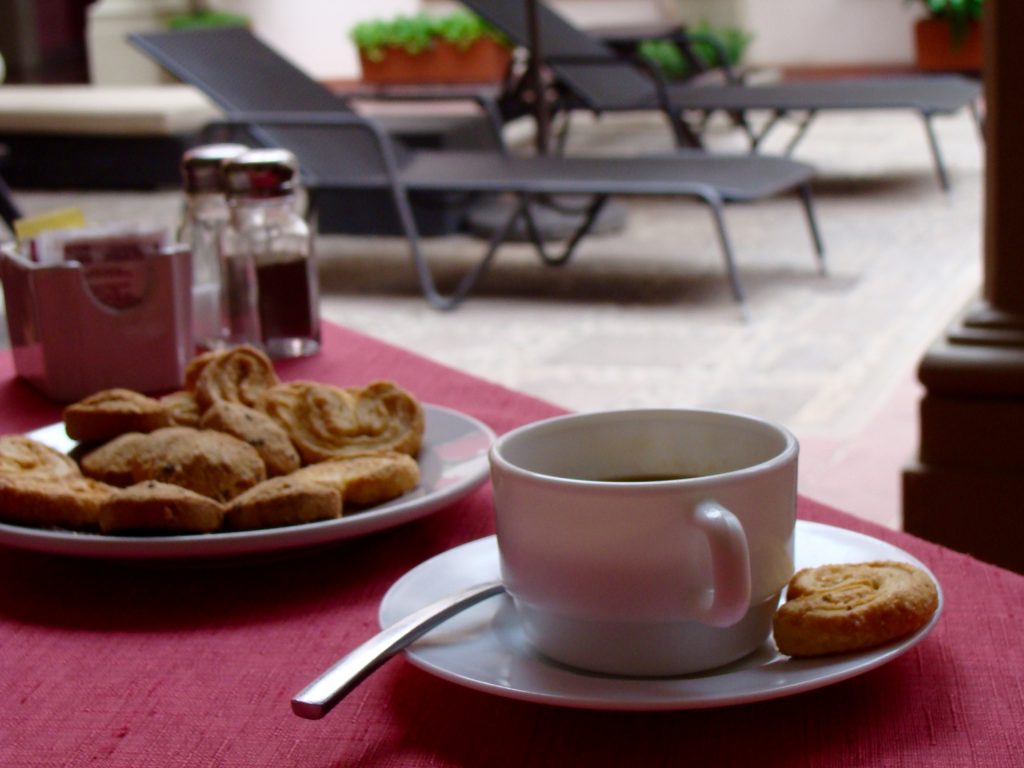 Our stay at the Gran Casa Sayula Hotel & Spa was a wonderful whirlwind of sightseeing and romantic relaxation. We ended our stay with breakfast and coffee by the pool. The town of Sayula has so much to offer, and we also suggest visiting the hotel for an incredibly romantic getaway.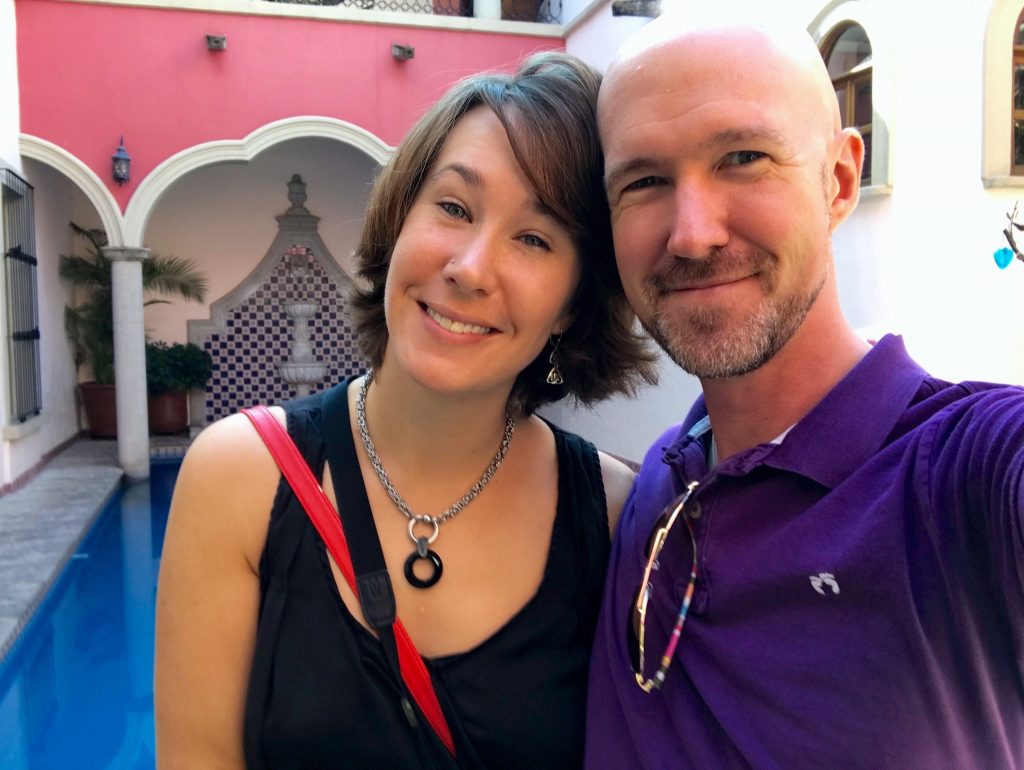 Thank you, Gran Casa Sayula Hotel & Spa and Mexico Boutique Hotels for a wonderful experience! We can't wait to go back!
Book a stay! Gran Casa Sayula Hotel & Spa | Mexico Boutique Hotels | TripAdvisor 
Enjoy this post? Pin it for later!
Ashley is exuberant about location independence! She relishes new experiences and working with boutique hotels and resorts. She's always thinking about design and food… and where they'll travel next!