Set Up Scenic Workspaces Around Vietnam With Us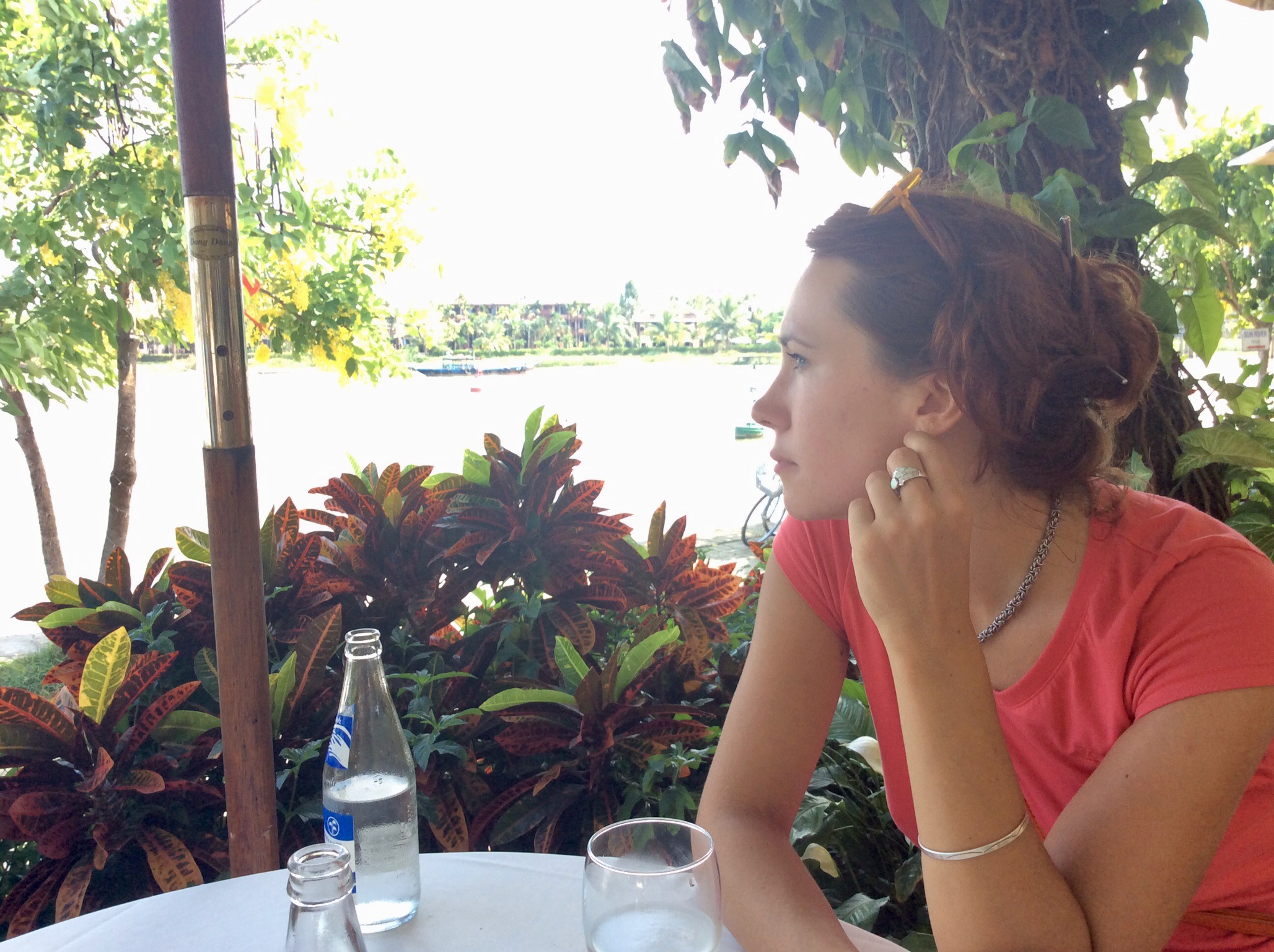 Ashley enjoys sparkling water at a Hoi An work café, while gazing out over the river with sparkling eyes.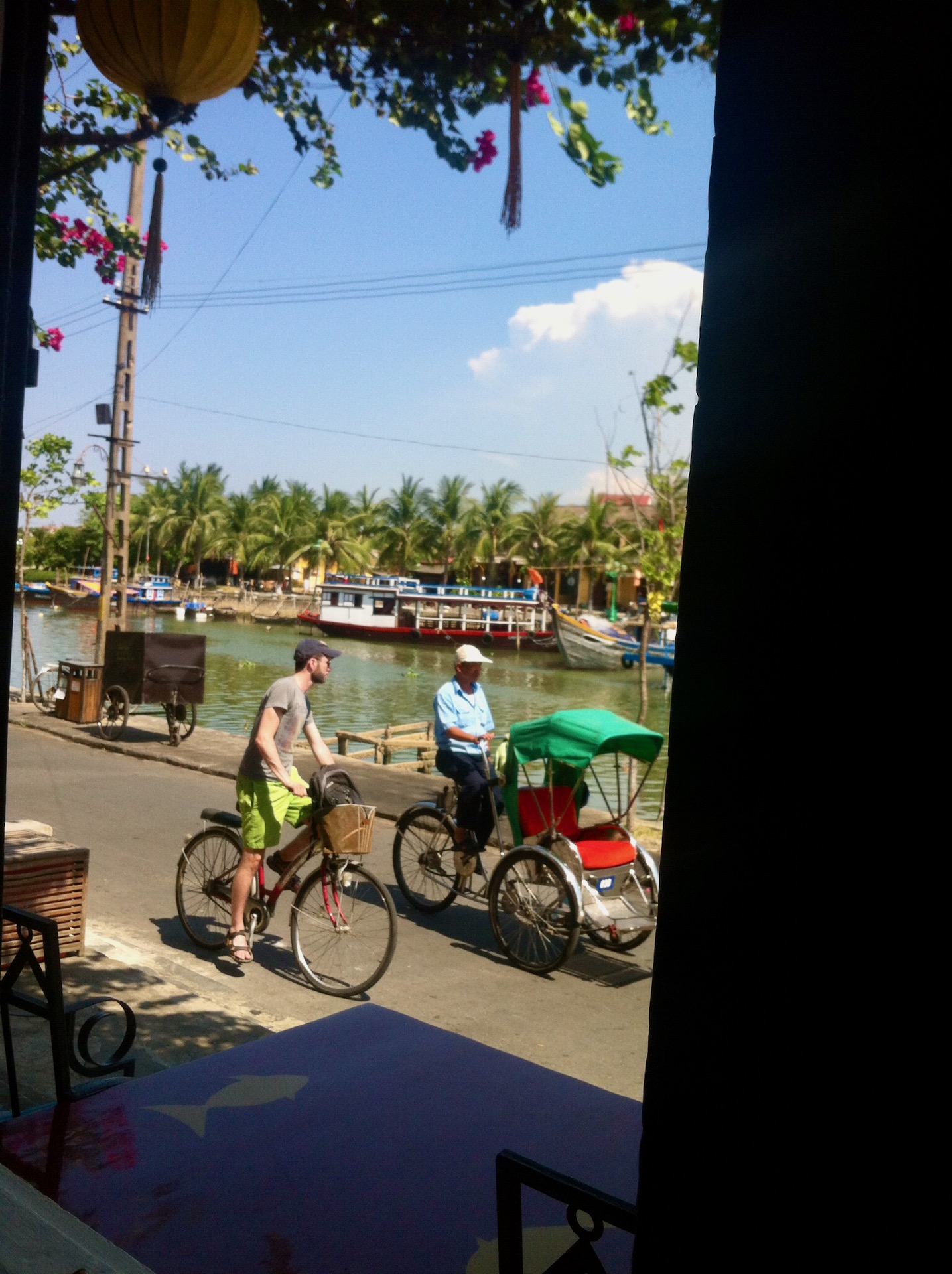 In the old town of Hoi An, we look out of a window and enjoy the passing bicycles.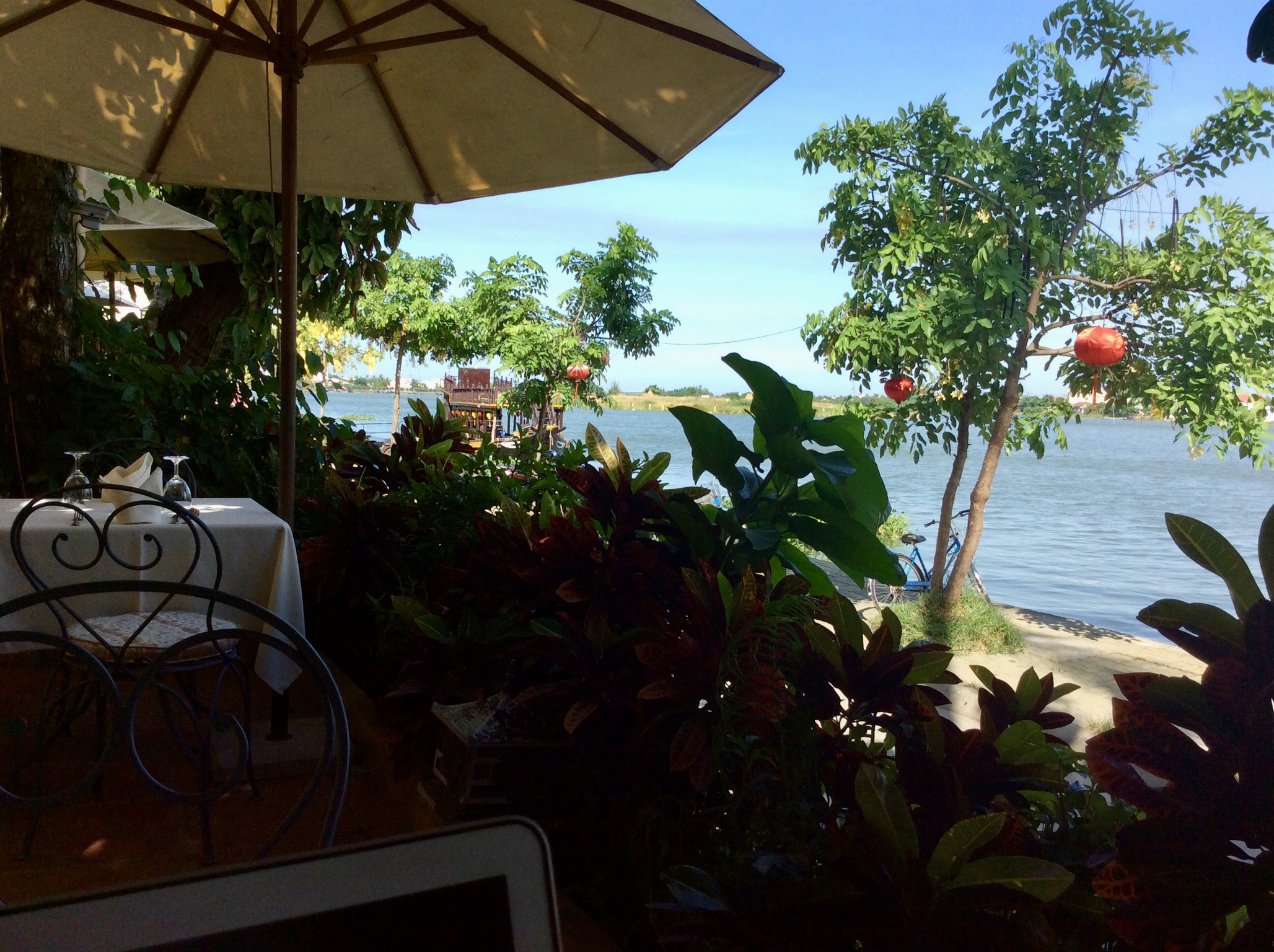 The white tablecloths of this French-style bistro serve as a desktop for this open-air workday.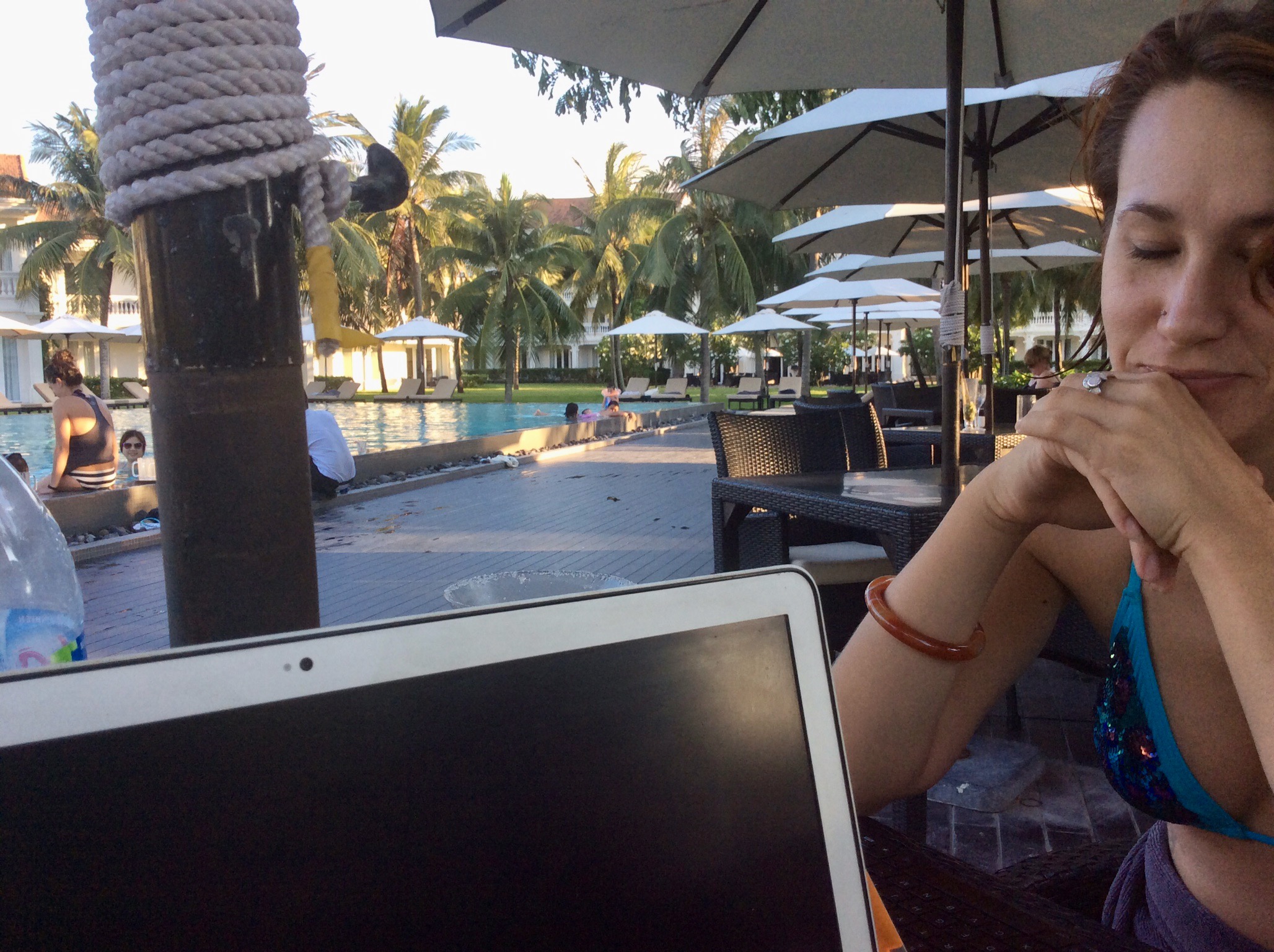 A little bit of tappity-tap, a little bit of splishy-splash.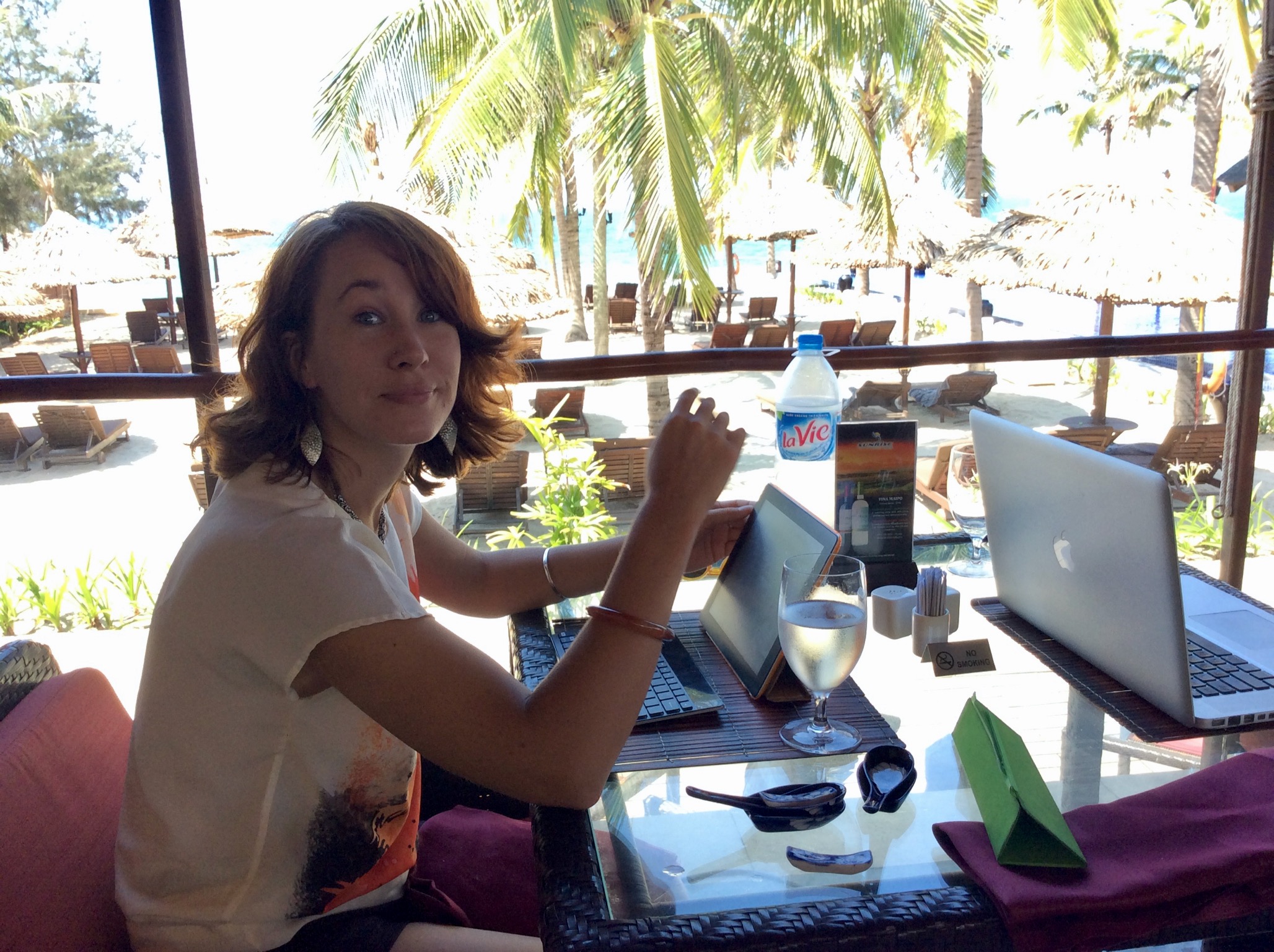 We enjoyed a whole bunch of "resort-splashing". Not exactly "crashing" the place, we would enjoy a nice brunch/lunch, work a bit, ask to use the resort pool… and generally it was totally cool.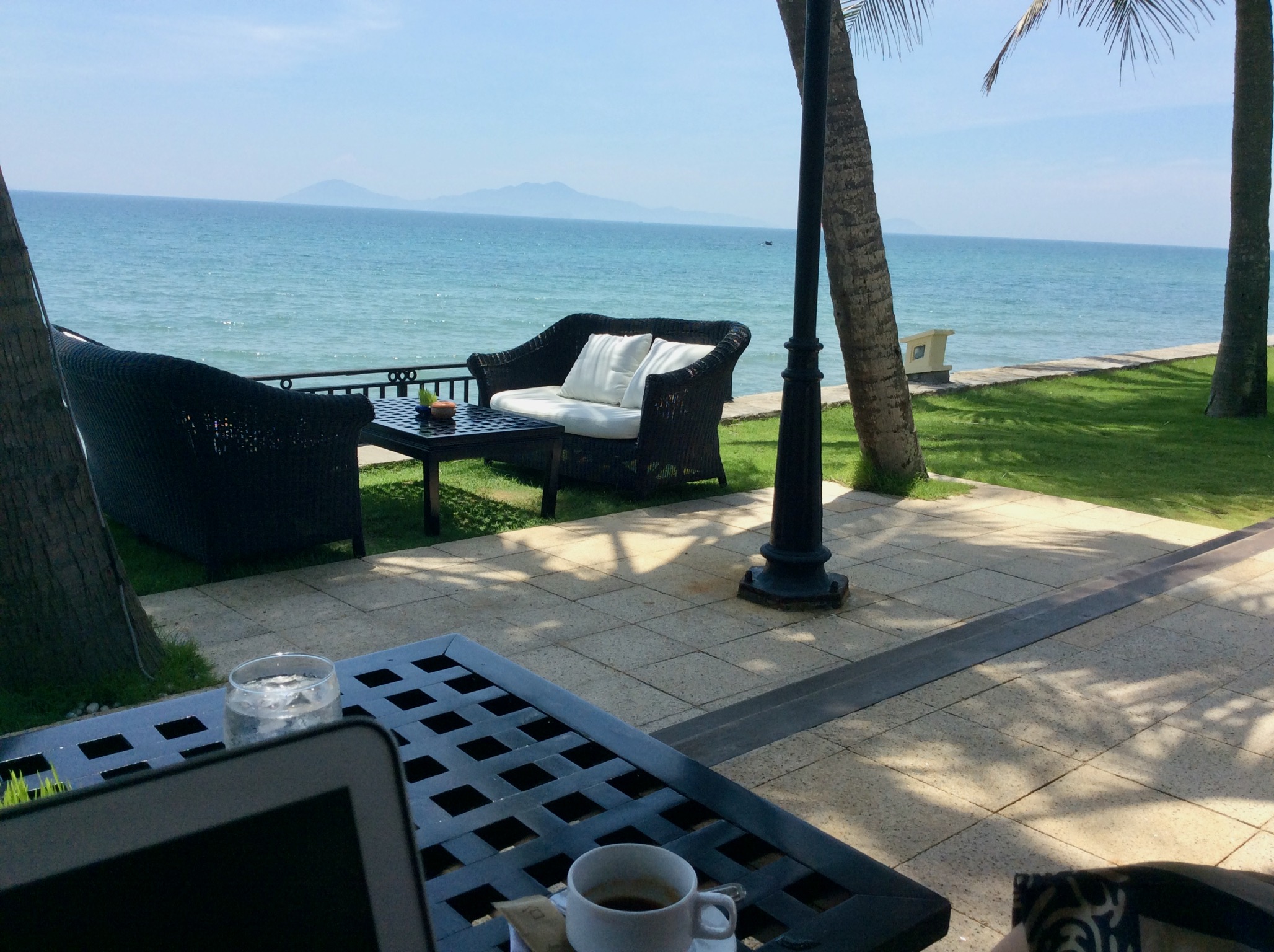 Coffee just tastes better with a view like this.

Believe it or not, this was one of our most tried-and-true remote workspaces in Hoi An.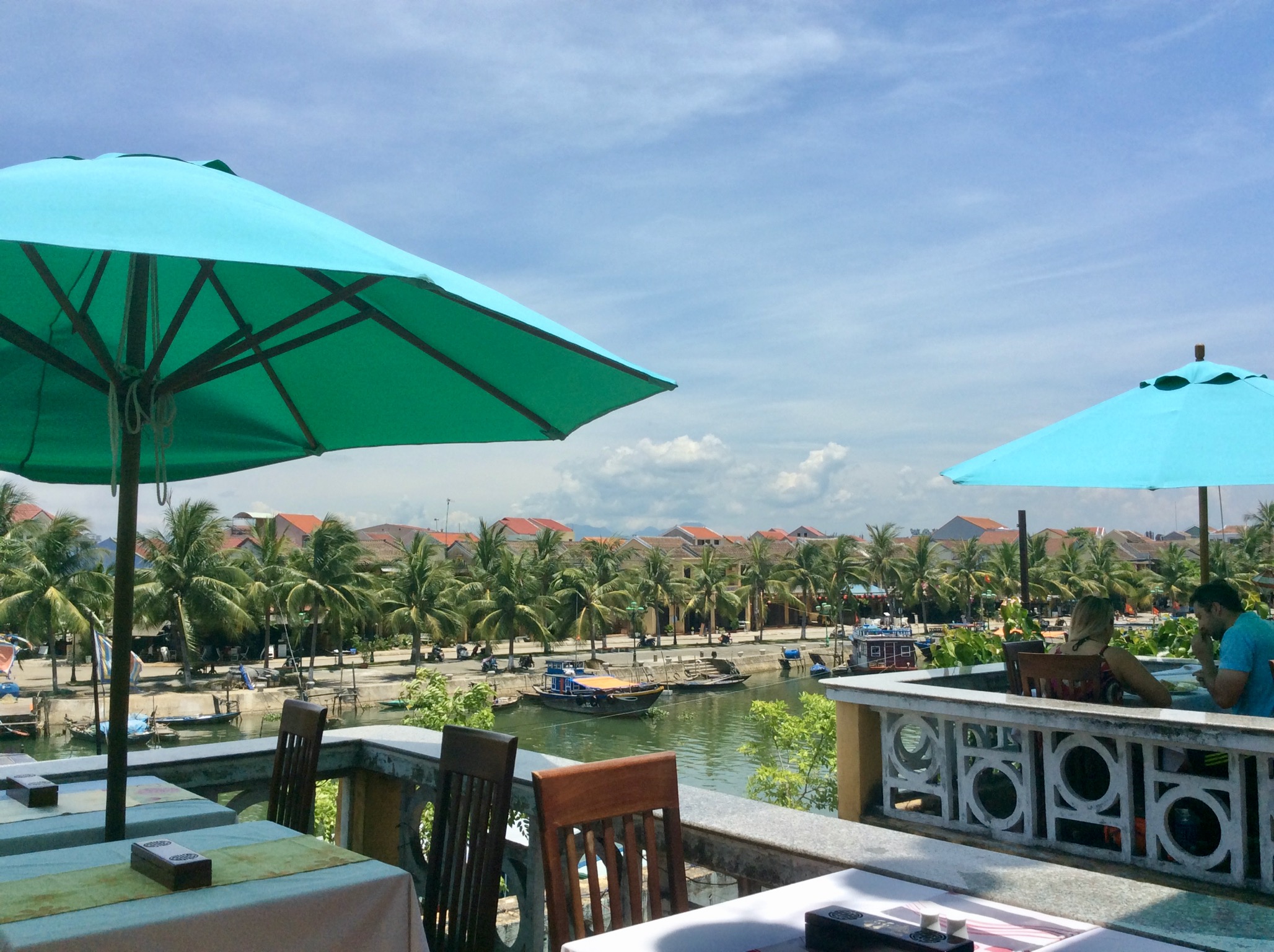 The food in old Hoi An is unbelievably good. And the view from a workspace balcony just adds to the charm.

Sometimes you really have to look up from your screen for a while to soak it all in.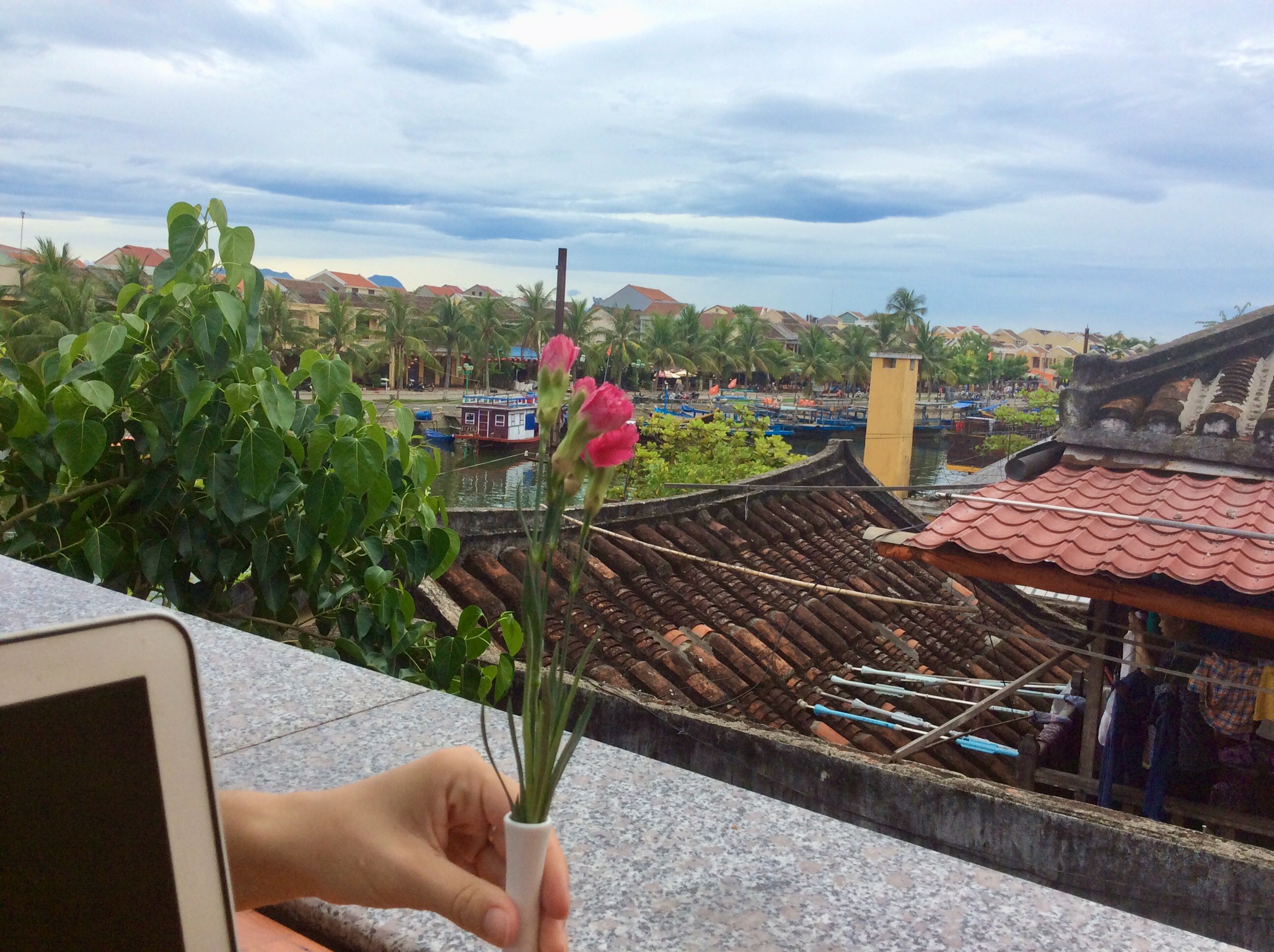 We were appreciating the simple pleasures, even while getting some work done on a balcony in Hoi An.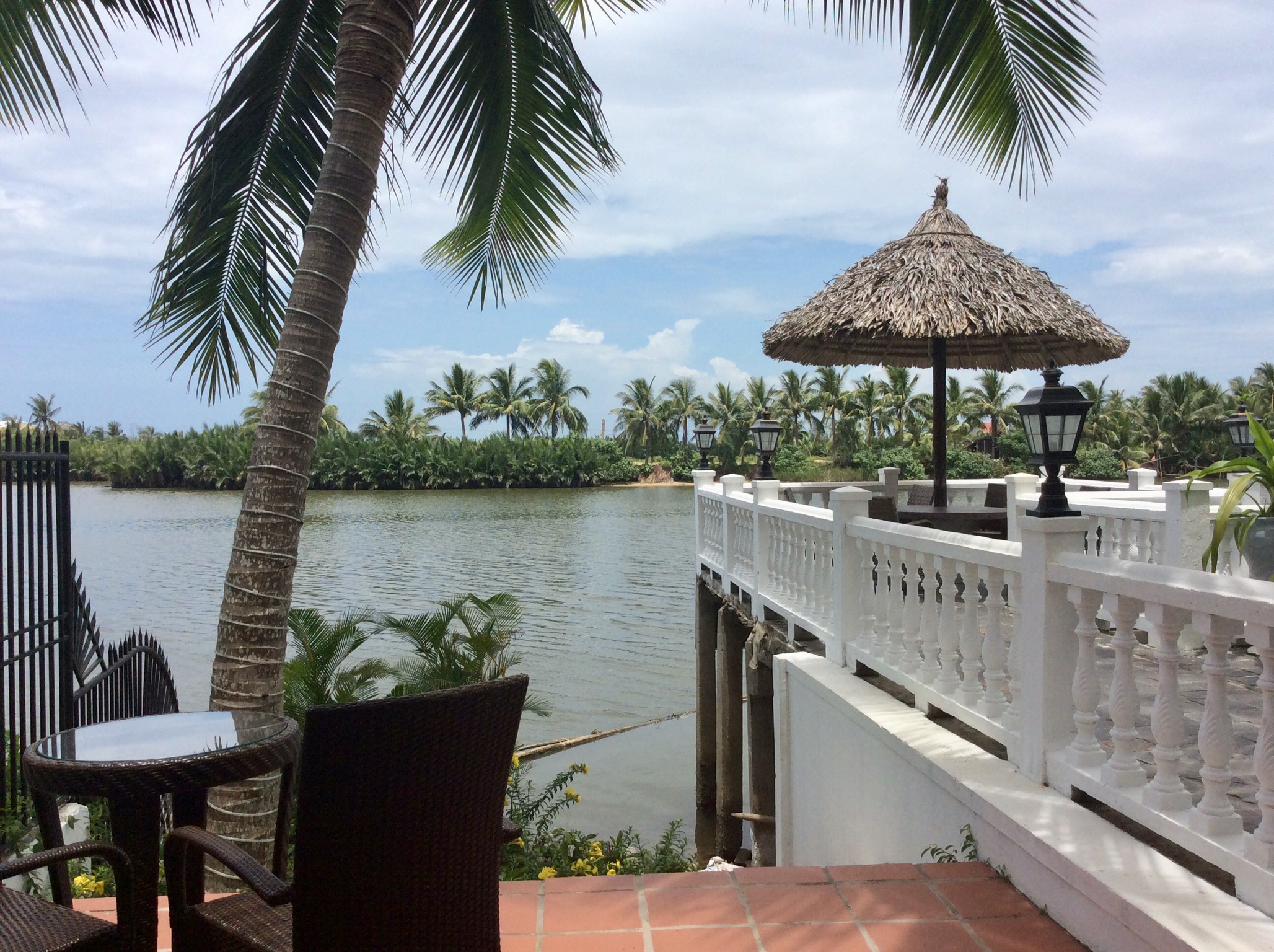 The Vietnam rhythm of life felt absolutely perfect, sometimes… when we weren't driving, that is.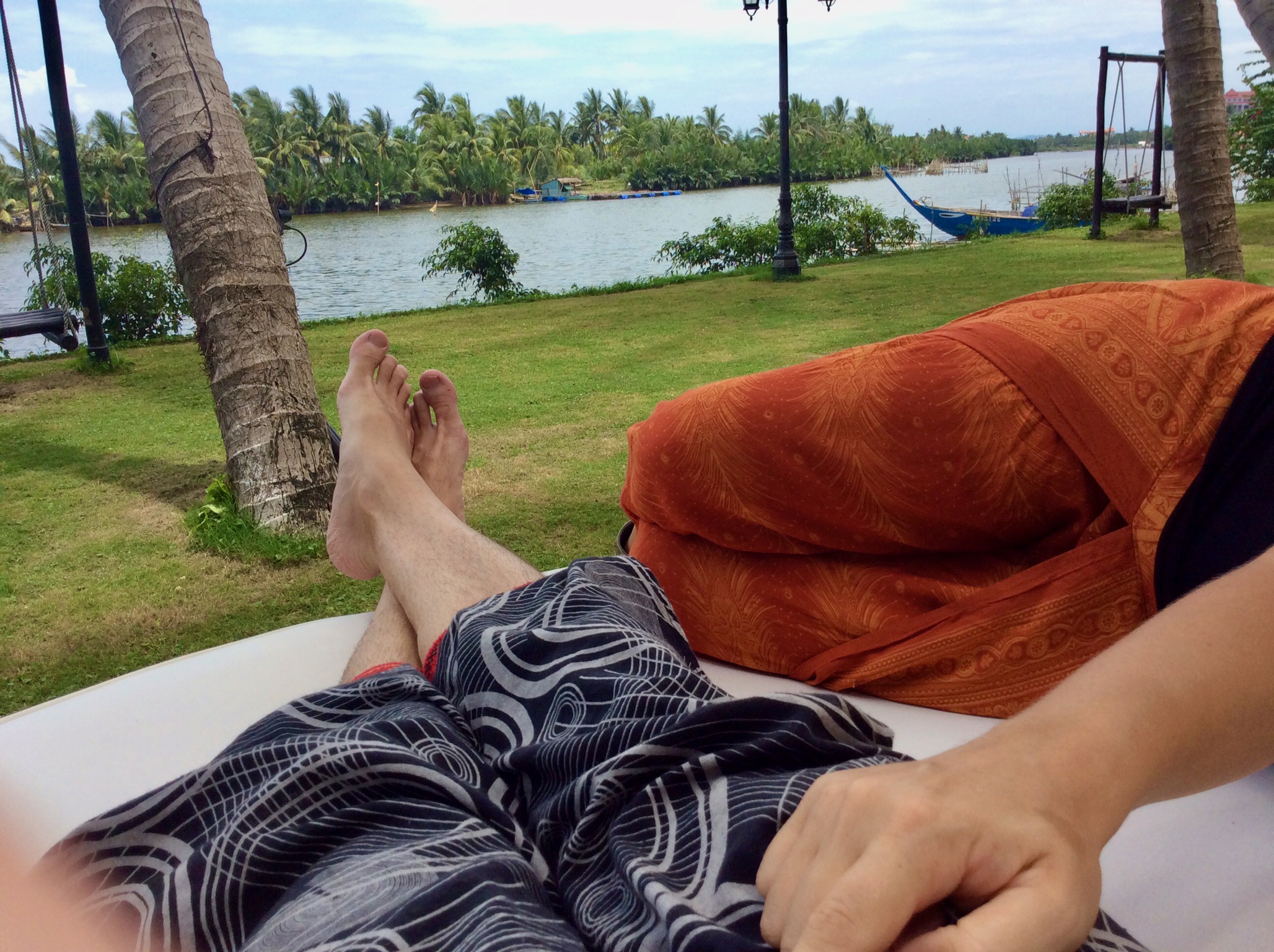 With lounge chairs set in sublime spots, Vietnam resorts were easy to love.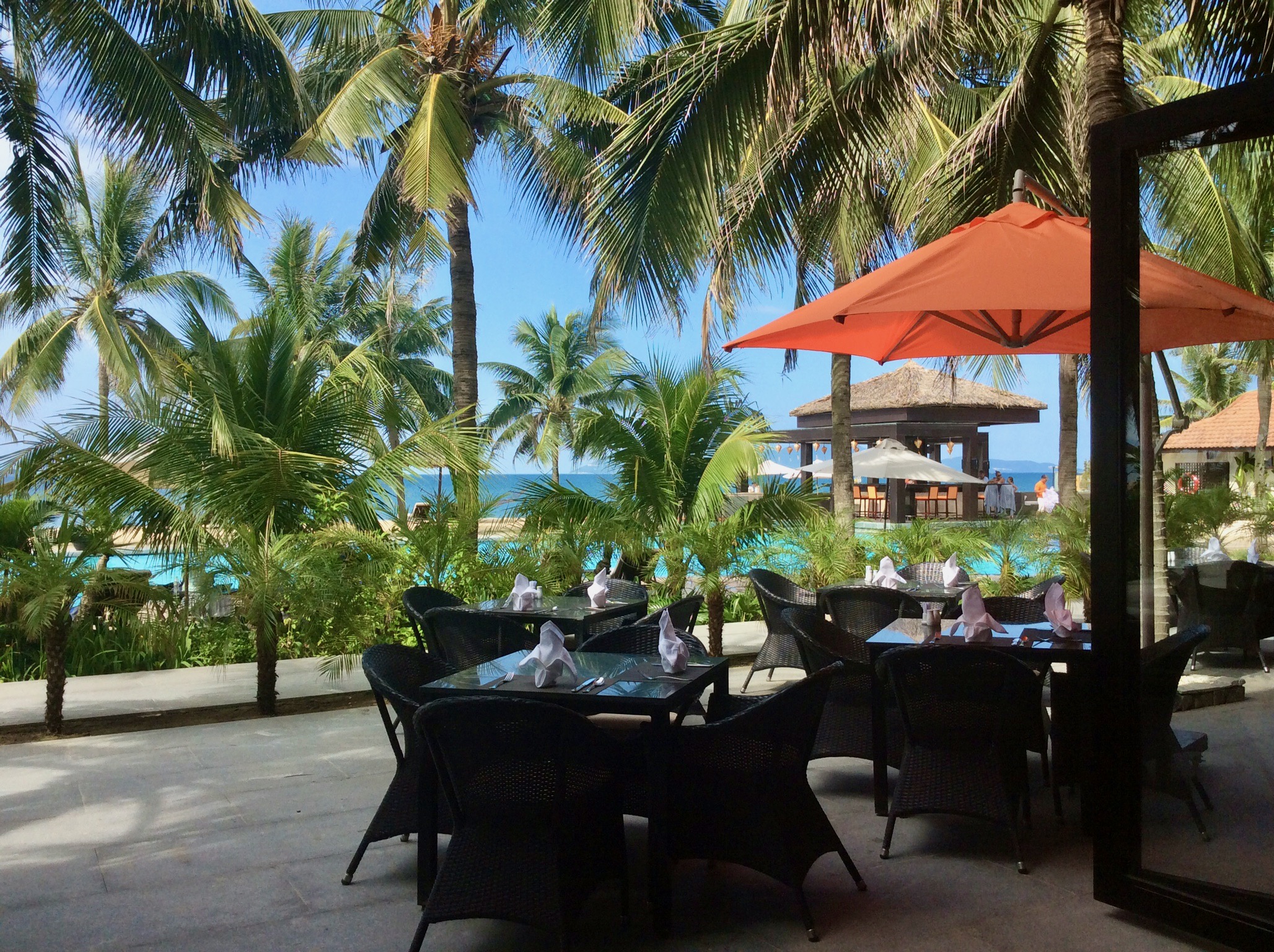 Bon appetit! French influence can still be found in much of the cuisine of Vietnam.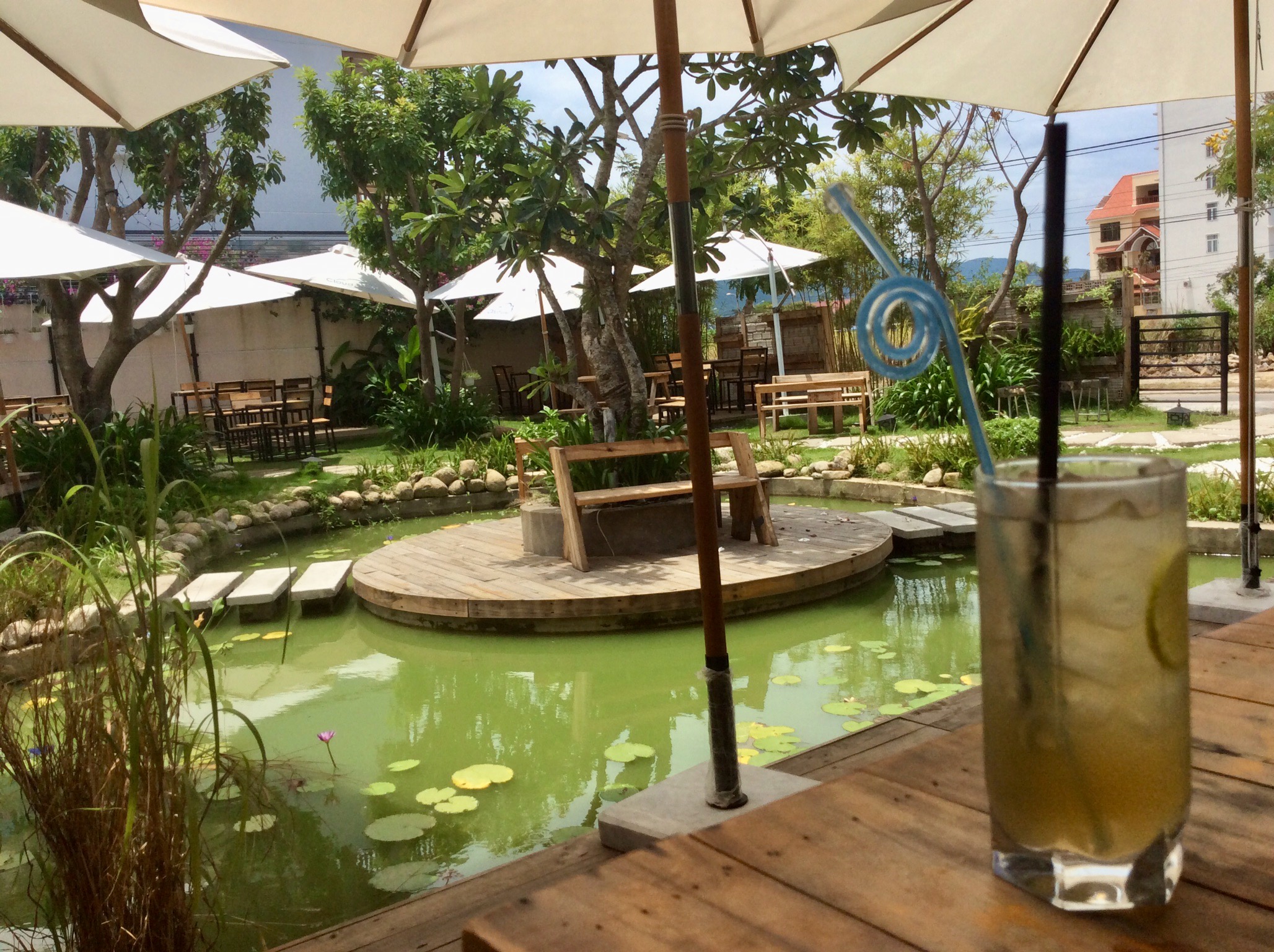 Over in Da Nang, this cute little café captured our attention.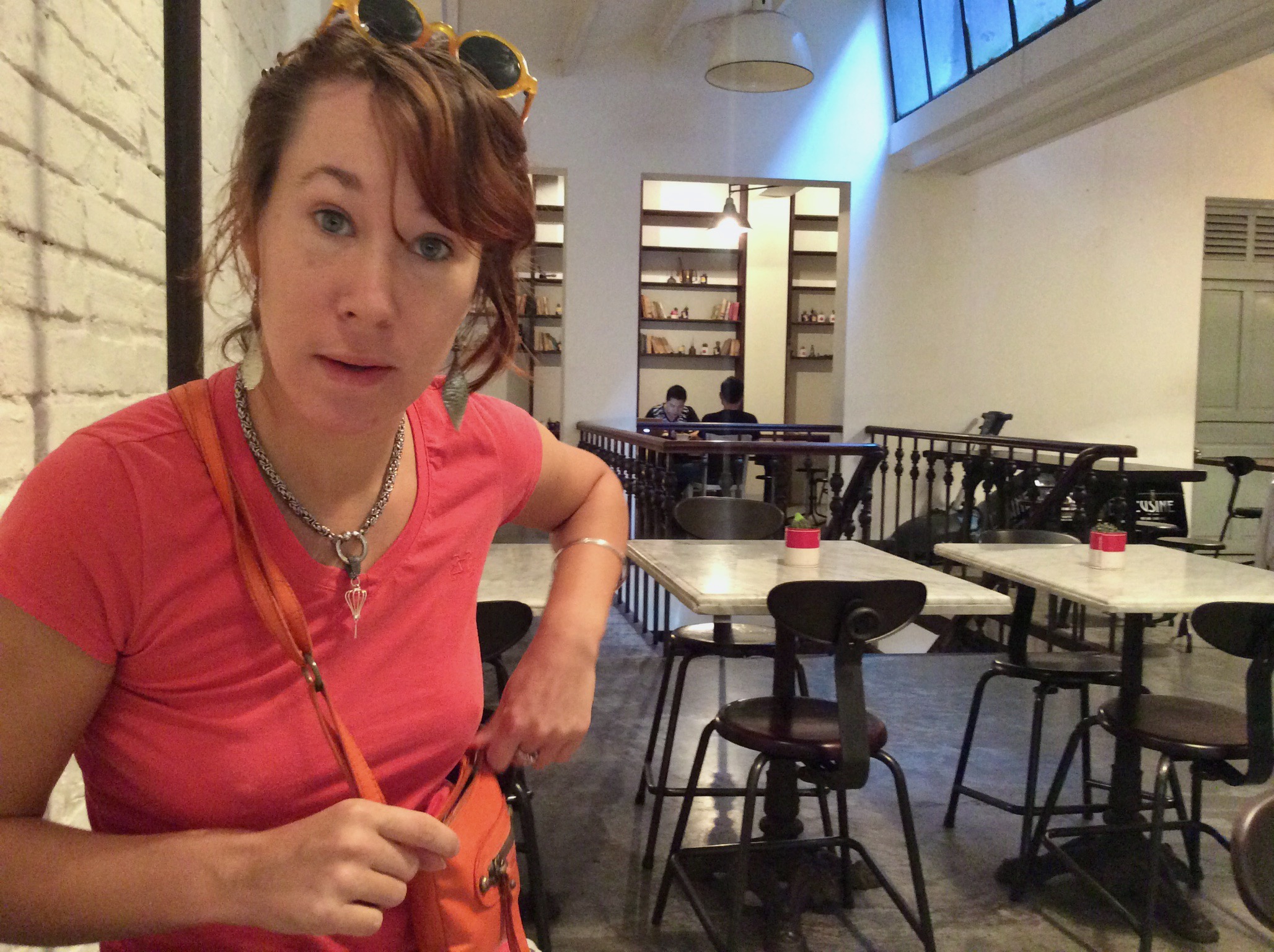 There are heaps of digital nomads in Ho Chi Minh City. Trendy work-friendly cafés abound.
Enjoy this post? Pin it for later!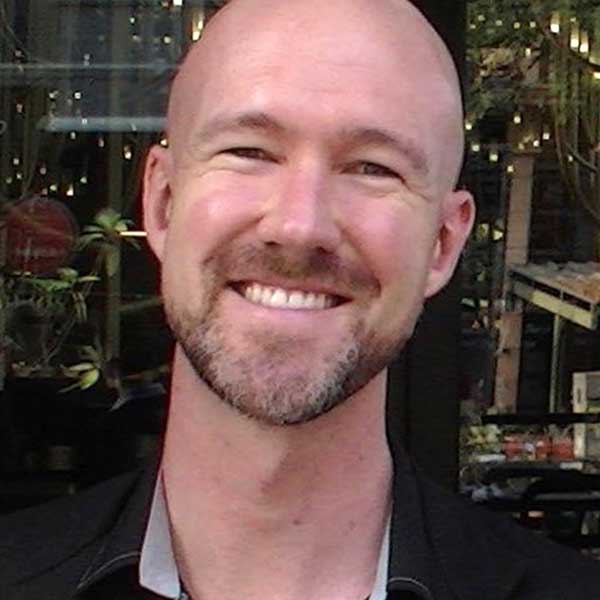 Curtiss is a lover of delicious atmosphere, experiments in location independence (and digital nomadism), and that magical place where wifi and paradise overlap.