Billings, Red Lodge, & Beartooth — Oh My!
Montana! What a special place.
We have been immensely curious to get to know Montana a bit more. We had the impression of wide-open expanses, cool cowboy-esque ranches, and a pioneering spirit. Getting familiar with the charm of modern-day Montana was not just jaw-dropping. It was eye-opening, too.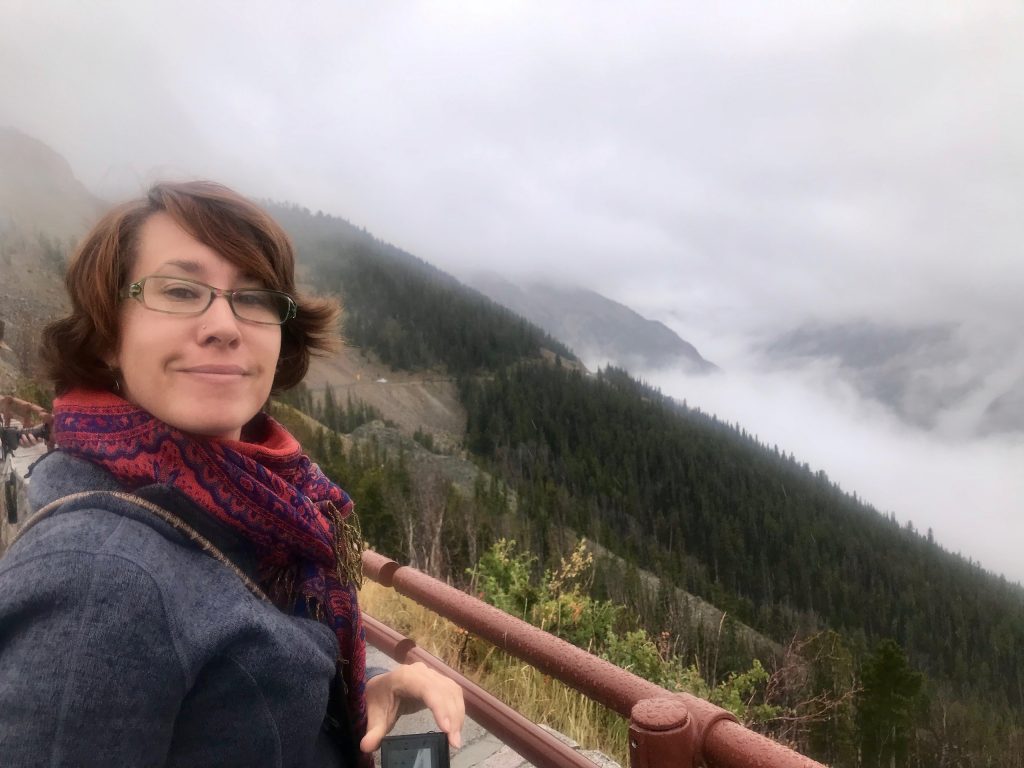 As we arrived in Montana for TBEX Billings, we were invited to check out the iconic Beartooth Highway — what a vista!
Hello, Beartooth!
One of our first experiences was to visit the iconic Beartooth Highway. What a remarkable experience! It had lots of winding roads along spectacular vistas. The misty atmosphere of the day added a bit of mystique to the experience. What a cool place to appreciate the wonder of nature around the area!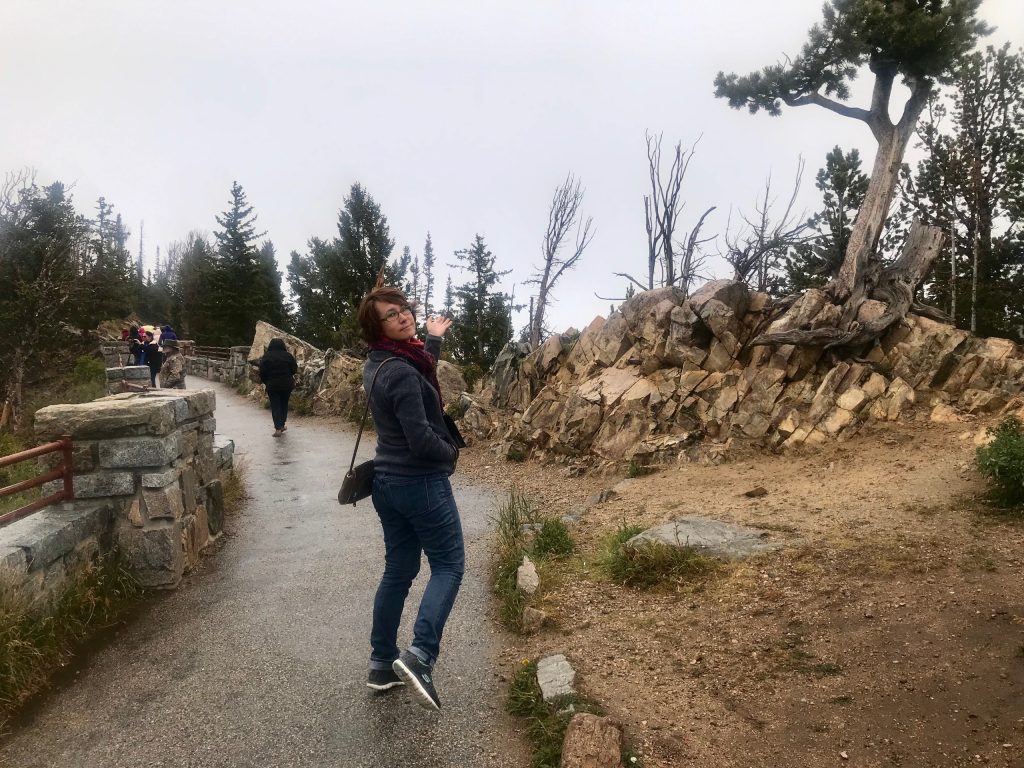 We were in good spirits, and skipped through the rain to check out the panorama.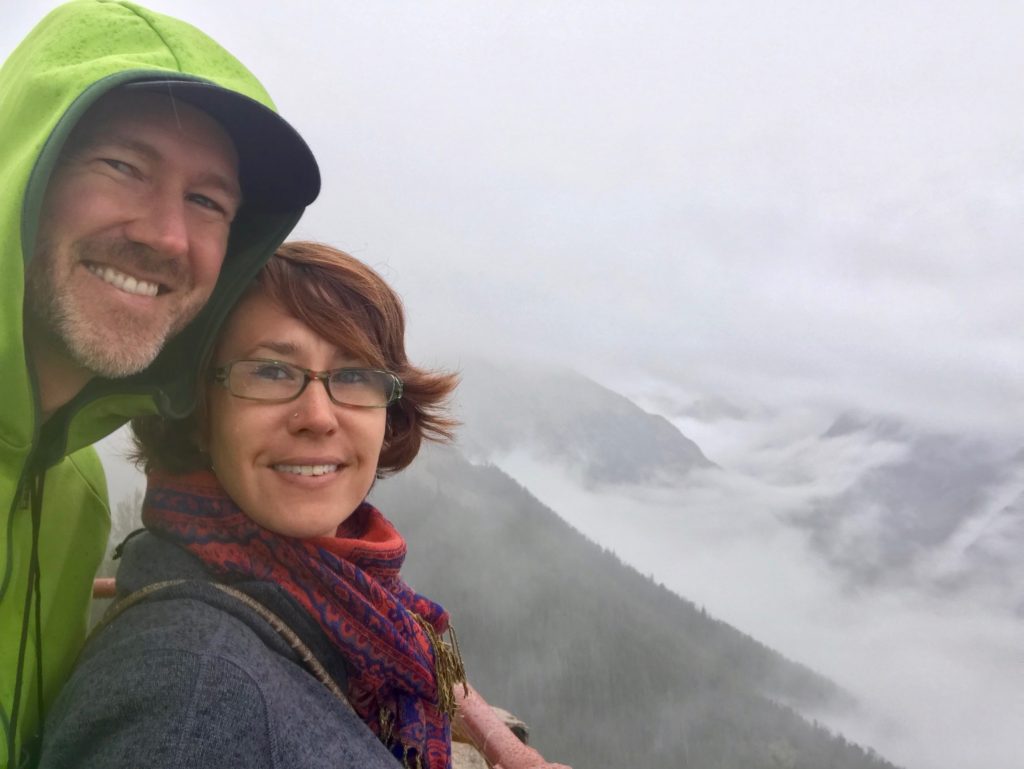 There was an atmospheric overlook from Rock Creek Vista Point.
Welcome to Red Lodge!
We were invited to visit a certain town nestled in nearby to Beartooth Highway. Without much introduction, we weren't prepared to be so charmed by its unique flavor. We were thrilled to get to know the uniquely enchanting style of this Montana town known by the name of Red Lodge.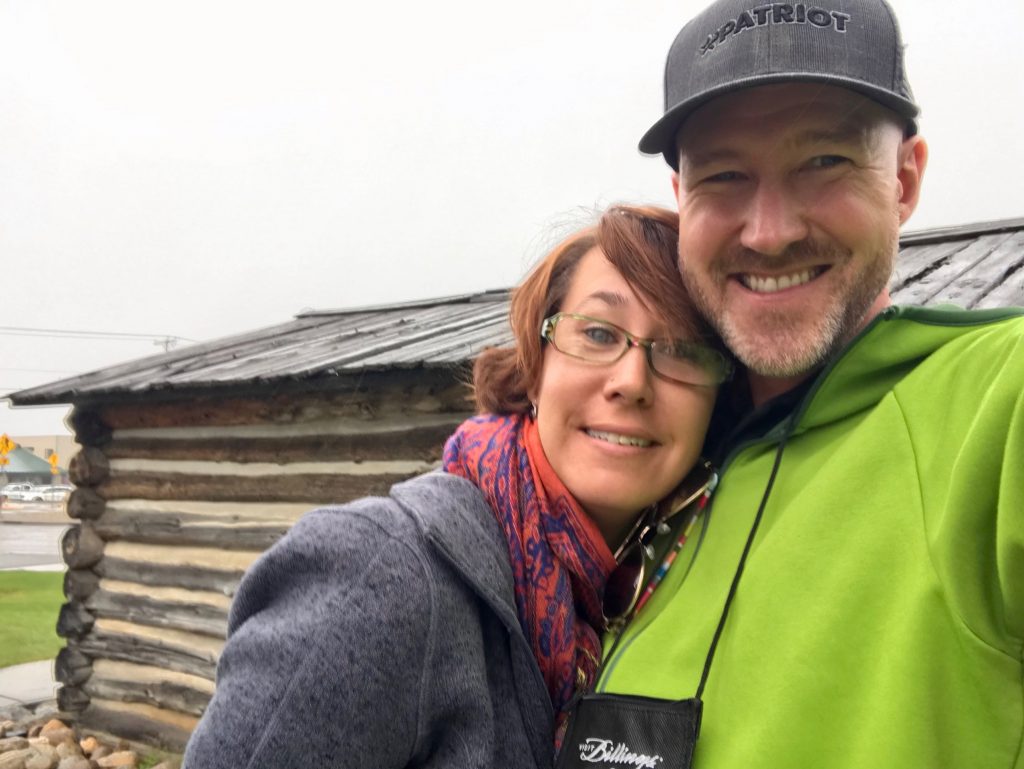 It's pretty wild to appreciate some of the historical places around Red Lodge.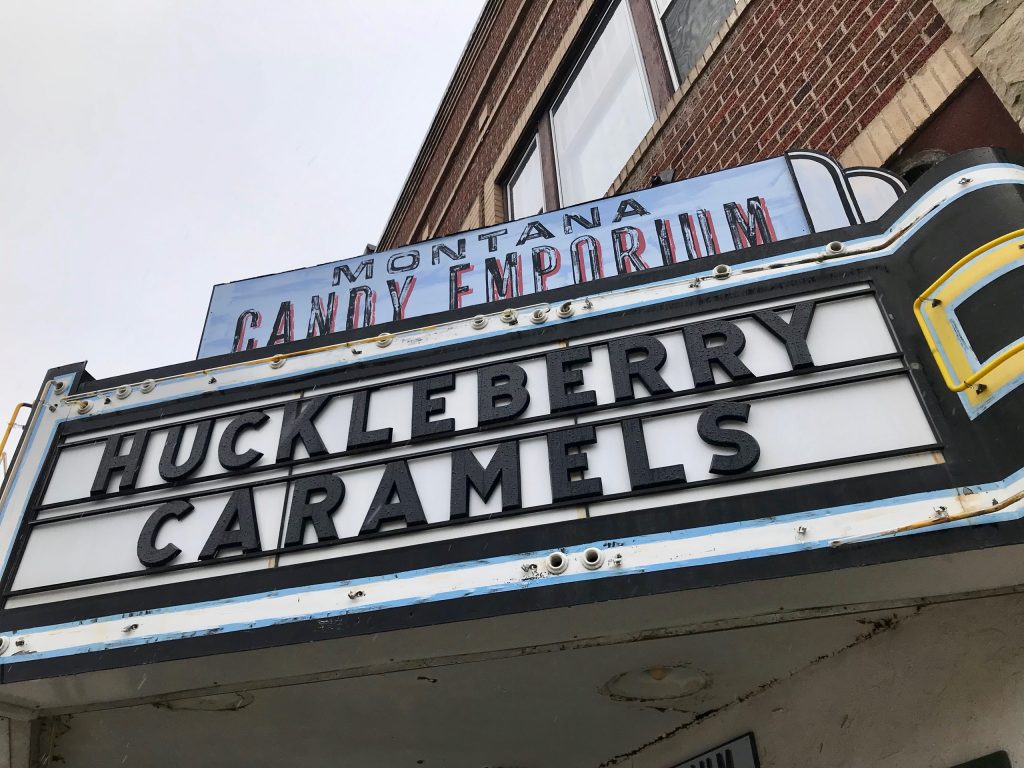 What's playing? Candy!
Getting to know Red Lodge
We had a nice time settling into town. As we arrived in Red Lodge, we popped into a place called Bogart's for lunch, and we enjoyed some superb margaritas along with our meals. The mayor of Red Lodge greeted us in his cowboy hat, and presented himself with a gentlemanly charm that was wholly lovable. As we wrapped up our meal, we had the surprising delight of hopping into a very unusual vehicle.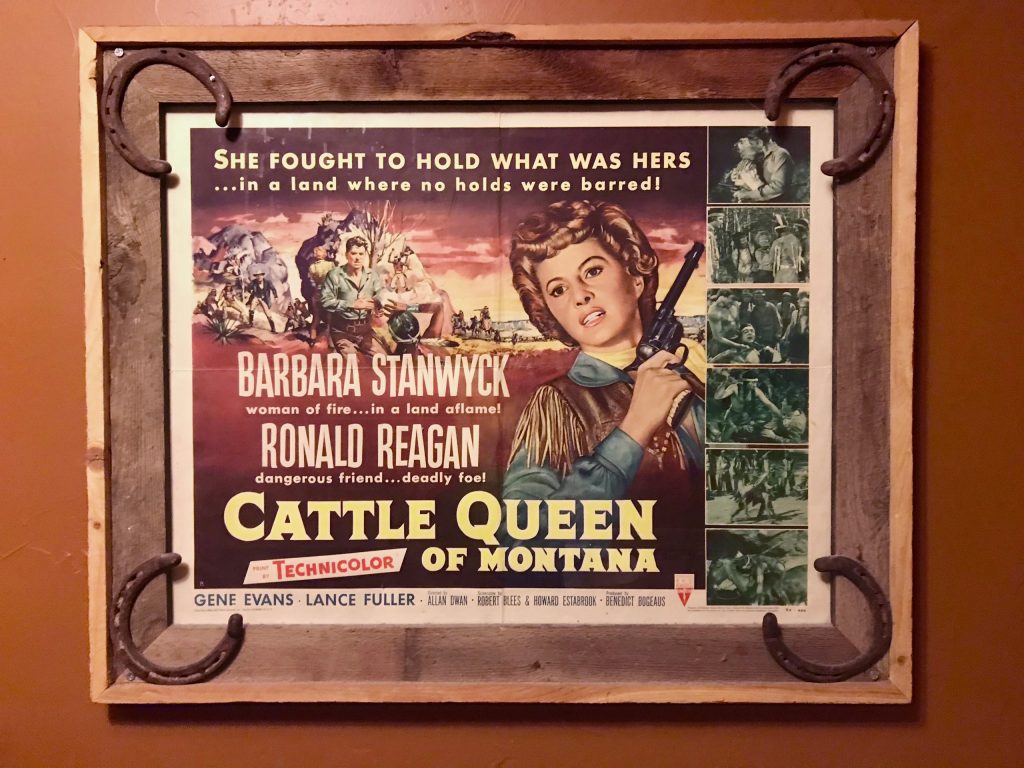 Classic Westerns look like a hoot.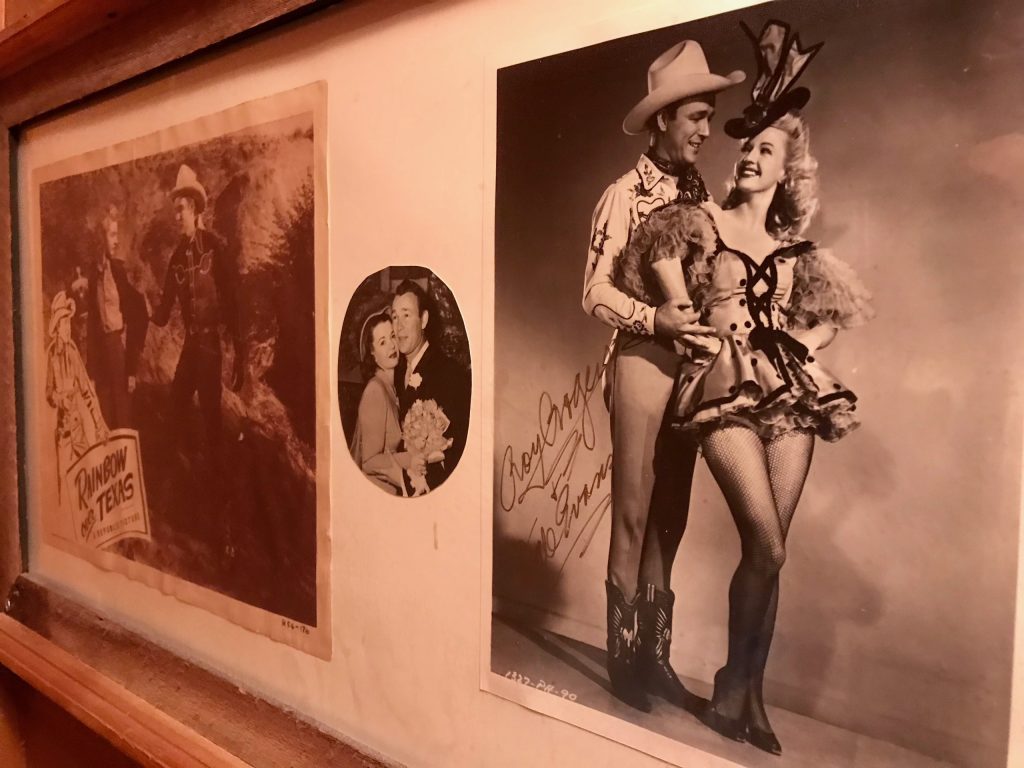 Legends of the Wild West abound.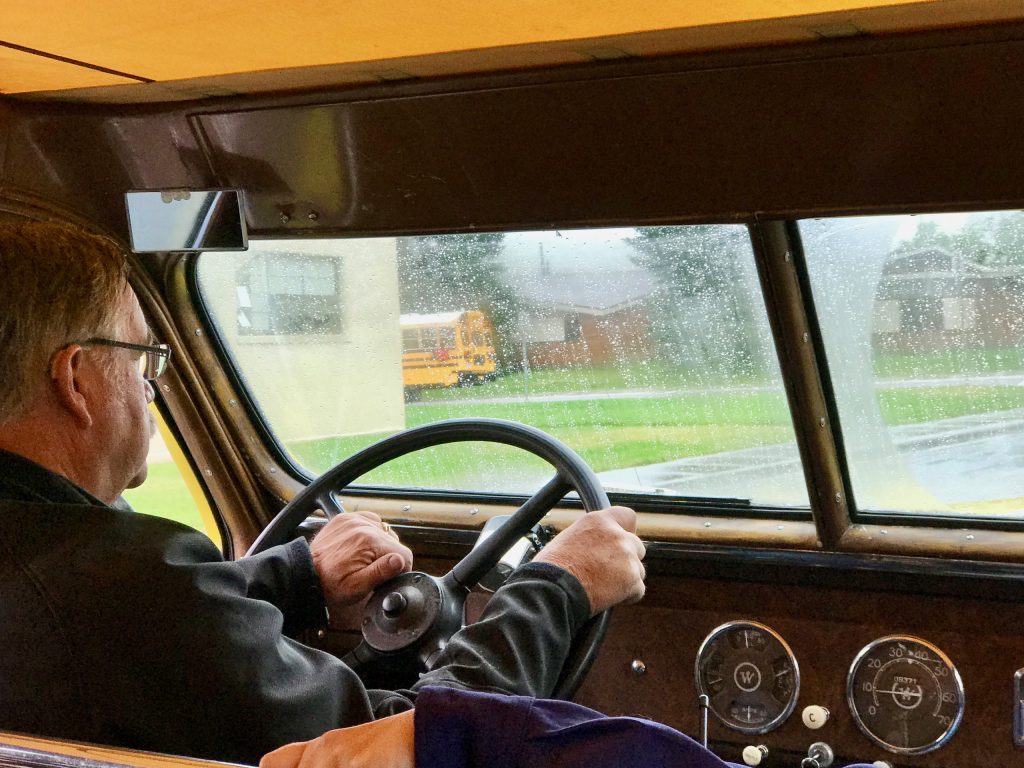 As we arrived at the town of Red Lodge, we were taken on an adventure in a very special vehicle.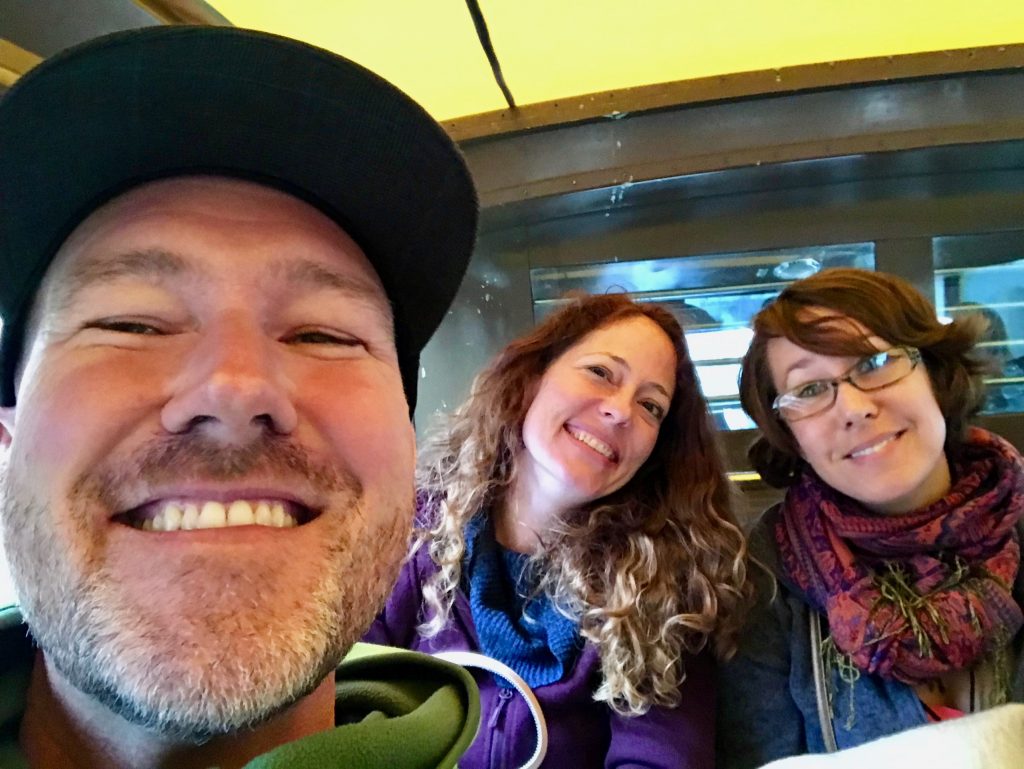 We met some amazingly cool people on our adventures.
Heard of the legendary yellow buses of Yellowstone?
We were ushered into a big, shiny yellow bus and marveled at its vintage allure. Once prevalently used throughout Yellowstone National Park, these old beauties are being restored, one after the next, by a nonprofit situated in Red Lodge. Many of the buses have wide wooden benches and a canvas roof that rolls back, so that park-goers can stand up and ogle the vistas from an ideal vantage point.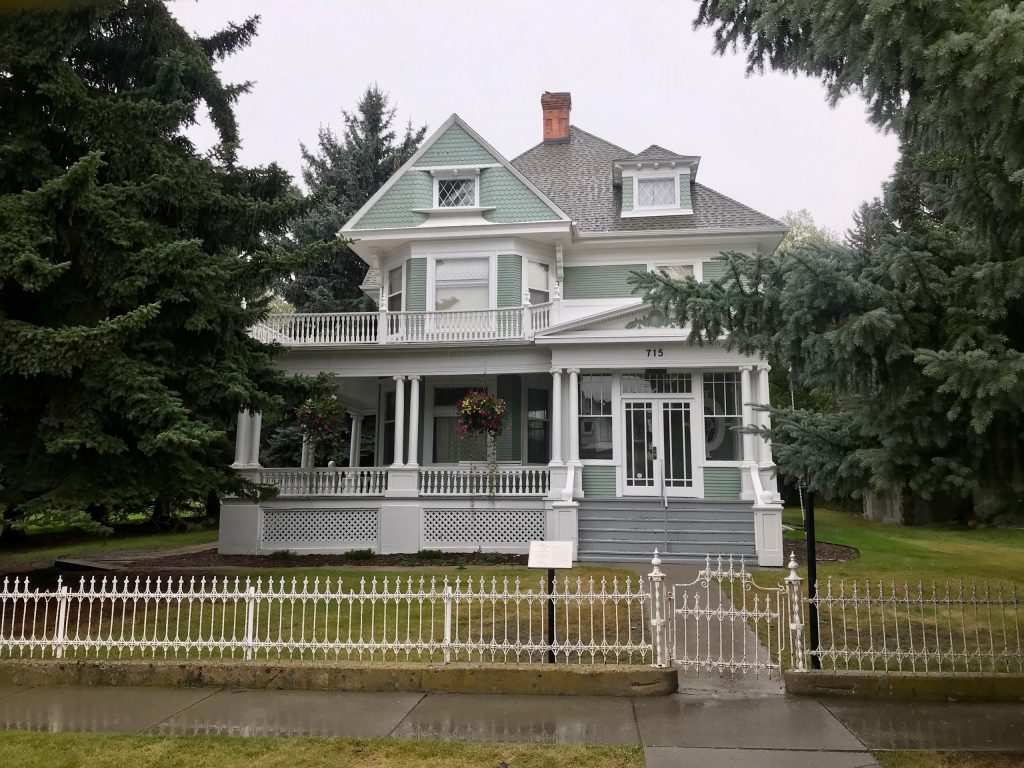 Some of the old style homes have quite a history.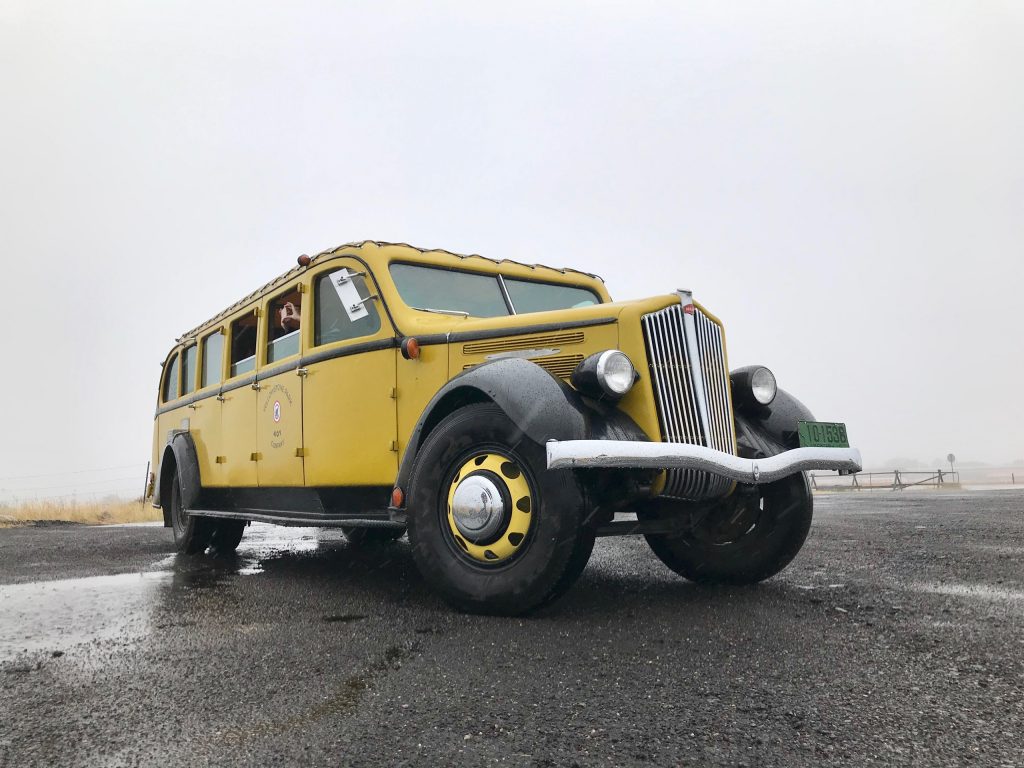 We were shown around Red Lodge in one of the rare old restored Yellowstone buses!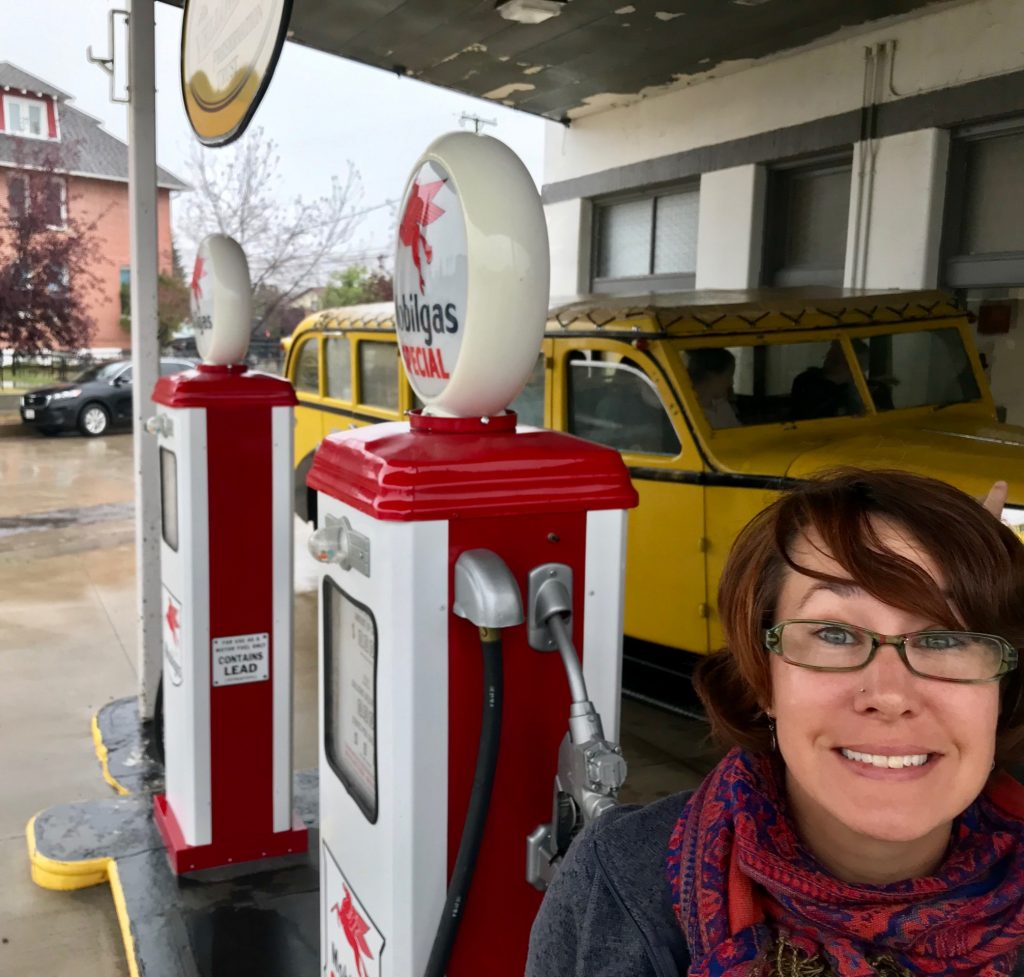 Fill it up!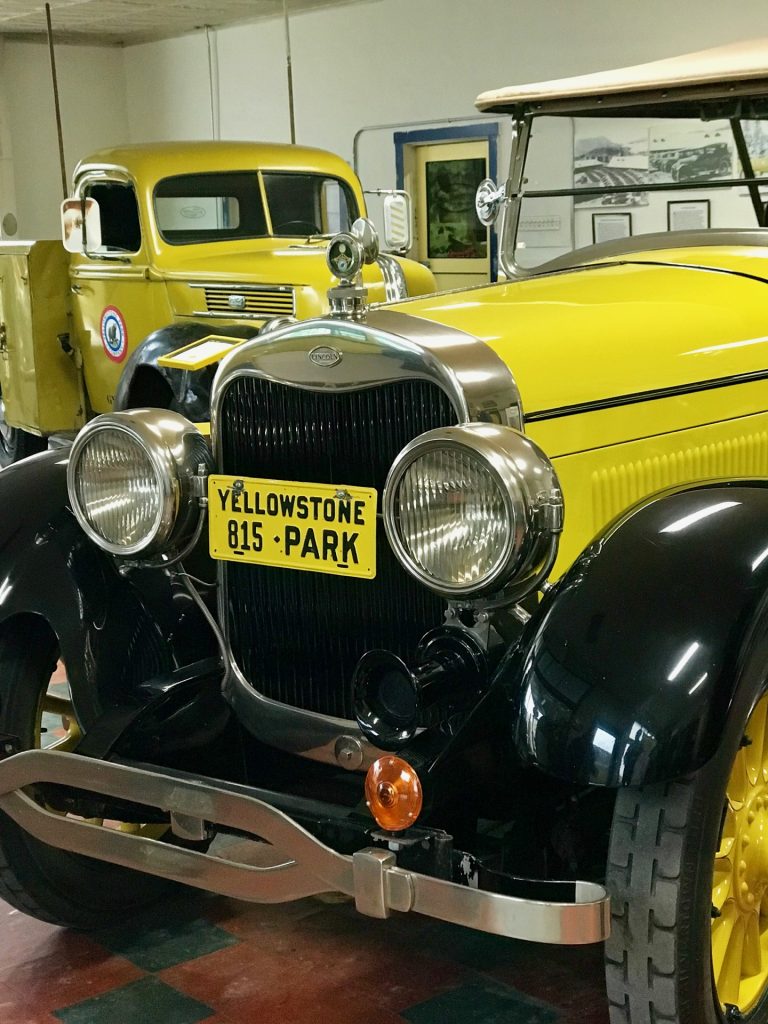 We met some of the guys who work on collecting and restoring the Yellowstone vehicles. It's an impressive feat!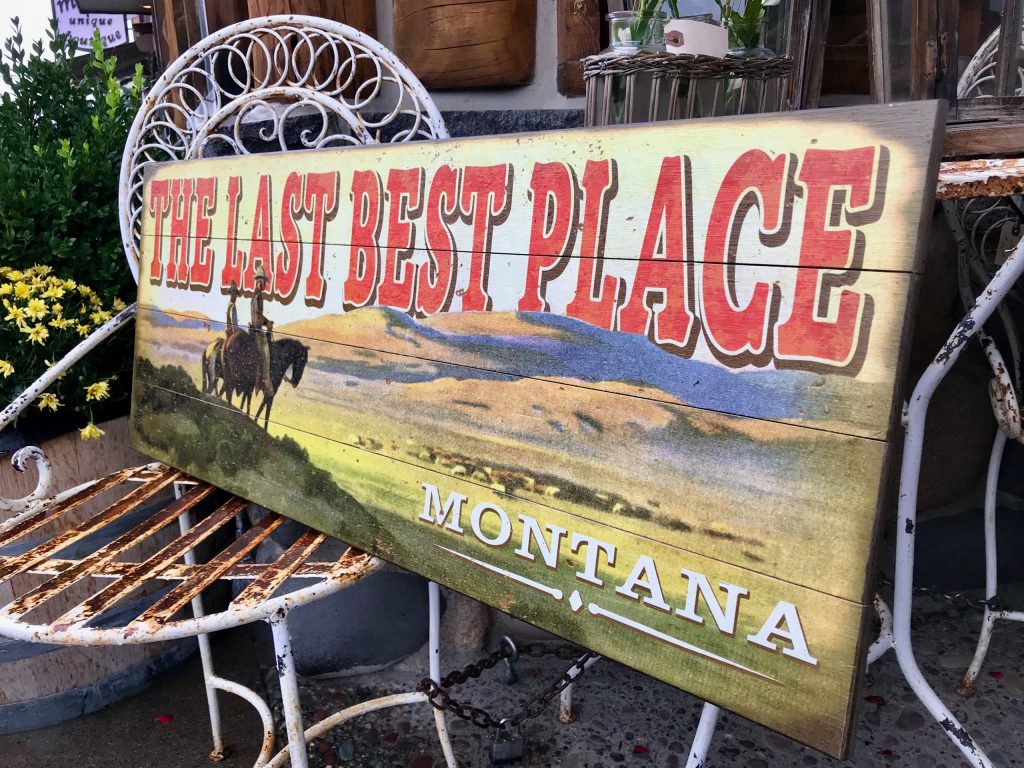 Montana has such a vibe of pioneering ingenuity, and Red Lodge has a heck of a vibrant character all its own.
The Red Lodge museum recounts quite a tale
Back in the day, Red Lodge was a coal-mining town with an incredibly diverse populace. Folks from all corners of the globe converged to cohabitate in the town, and initially they were quite segregated. One of the more beautiful moments in the history of Red Lodge is this: they established regular celebrations where each culture could share its traditional food, clothing, music, and style with the rest of the town. Folks started to learn about one another, and the differences became something to appreciate, enjoy, and celebrate.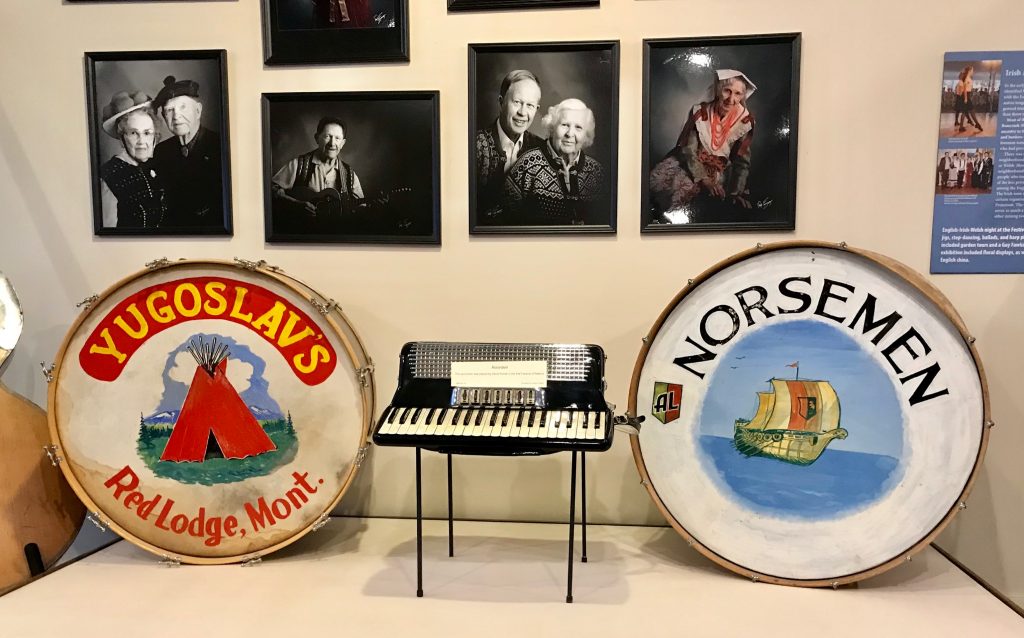 Exploring the museum in Red Lodge, we learned about folks from all over the world getting to know one another's food, drink, and culture.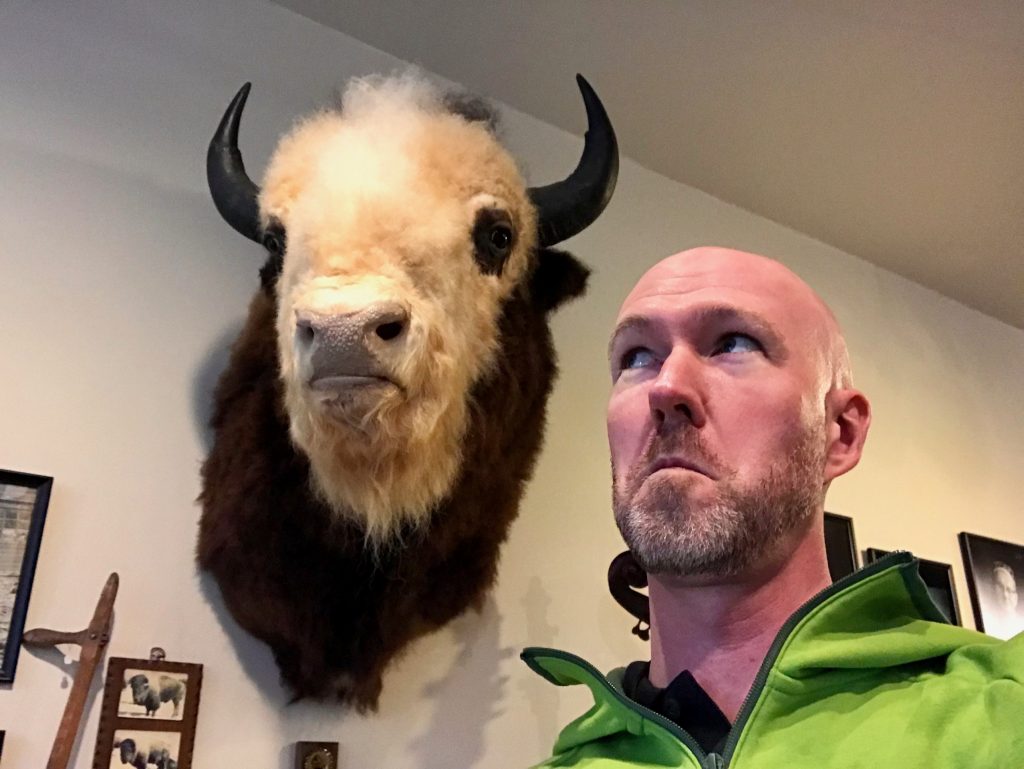 Why hello, buffalo.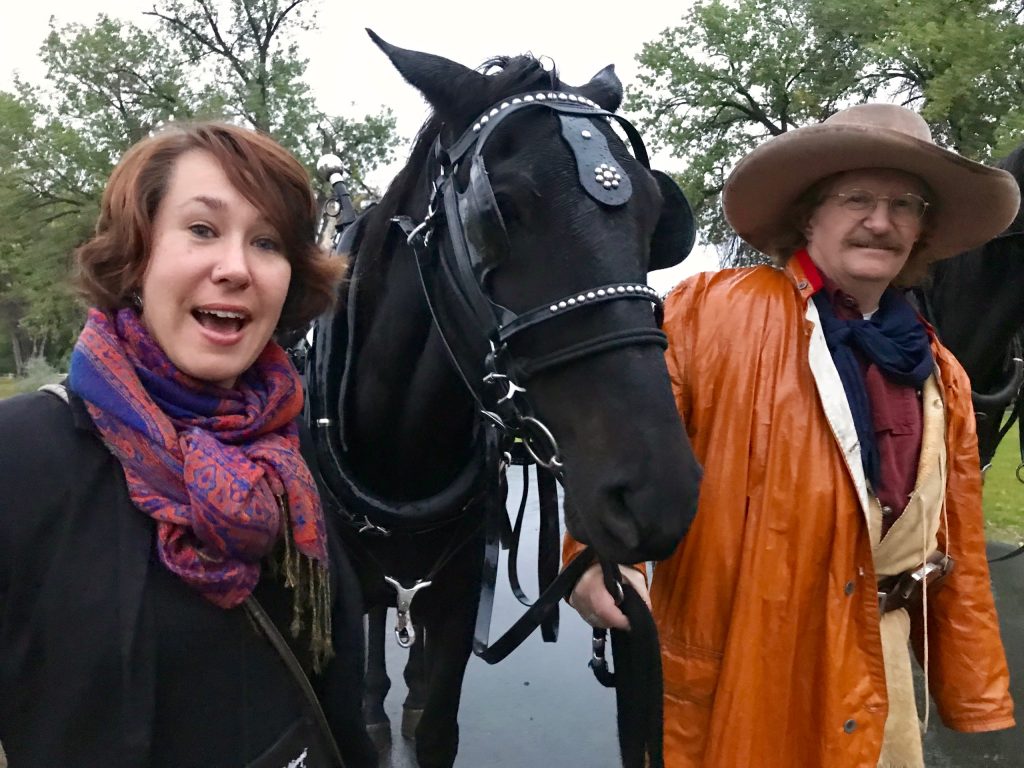 We met some interesting folks with charming steeds. Montana has strong echoes of intrepid settler spirit.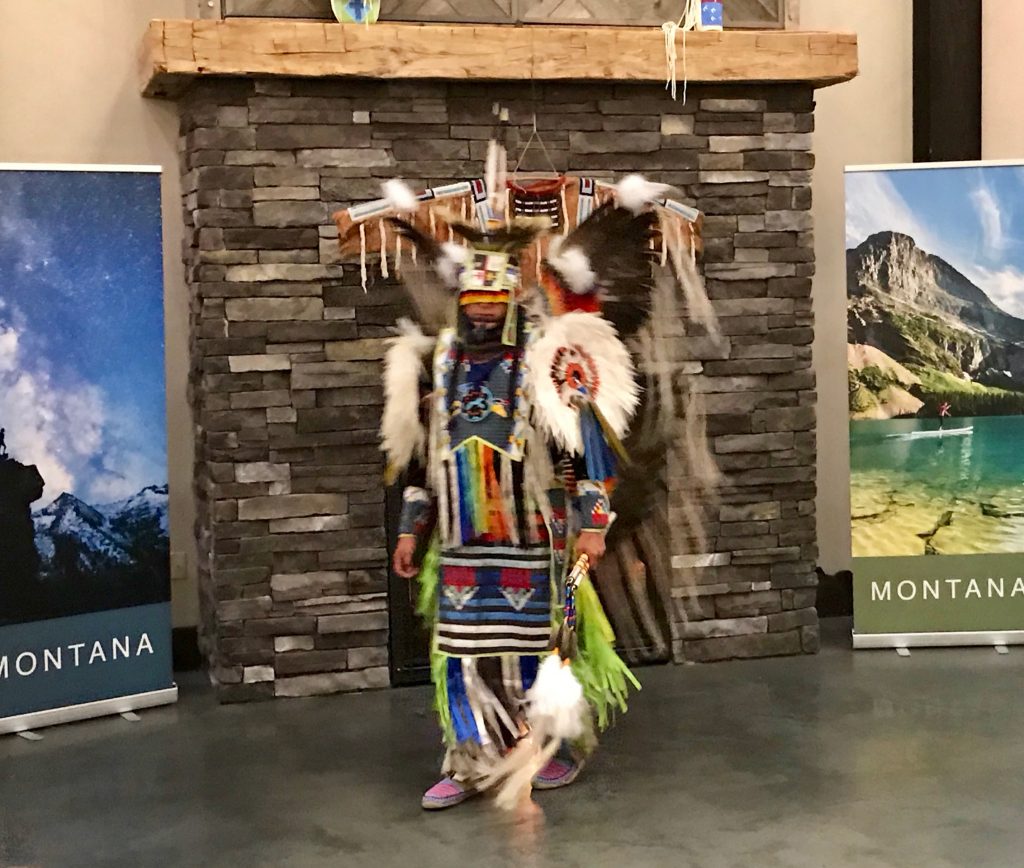 We were treated to a performance of the Fancy Feather Dance, which celebrates masculine strength — and shows off a lot of energy, in style.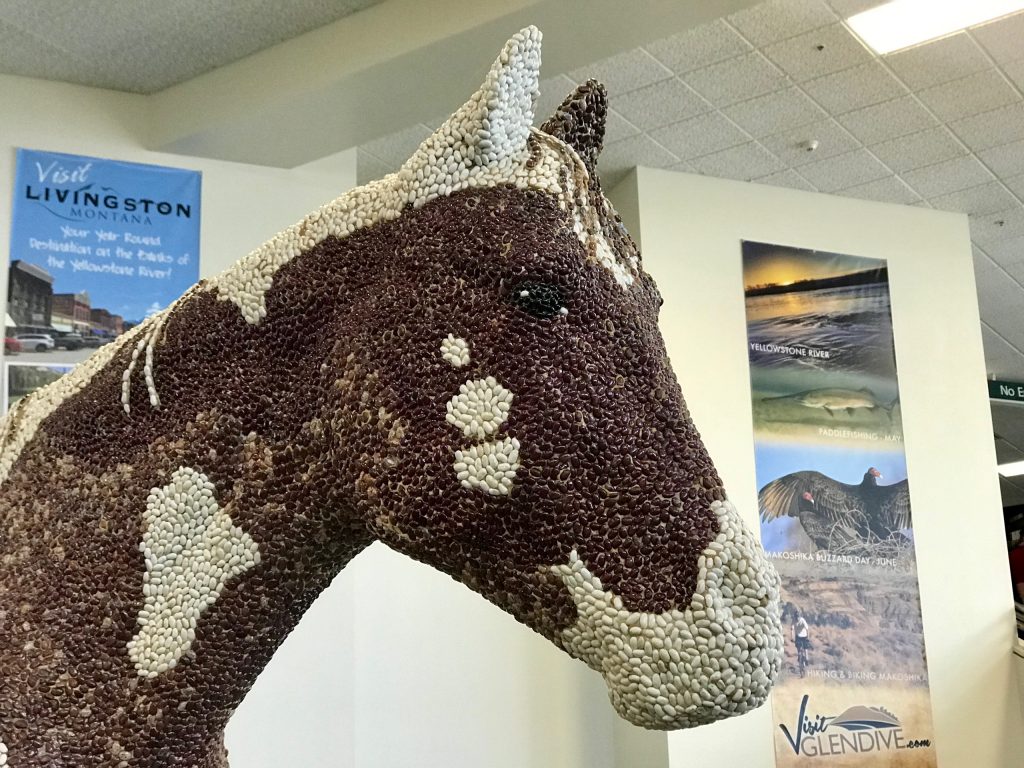 What is this horse sculpture covered in? Pinto beans!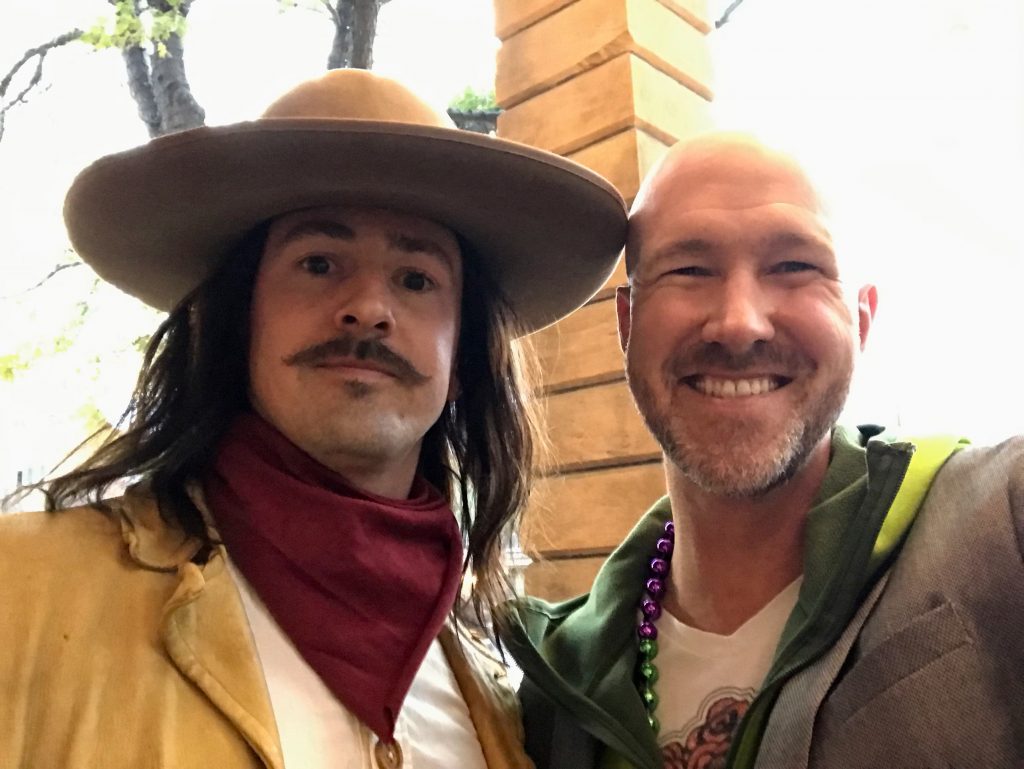 We hope to meet with the incomparable character of this part of Montana again someday soon!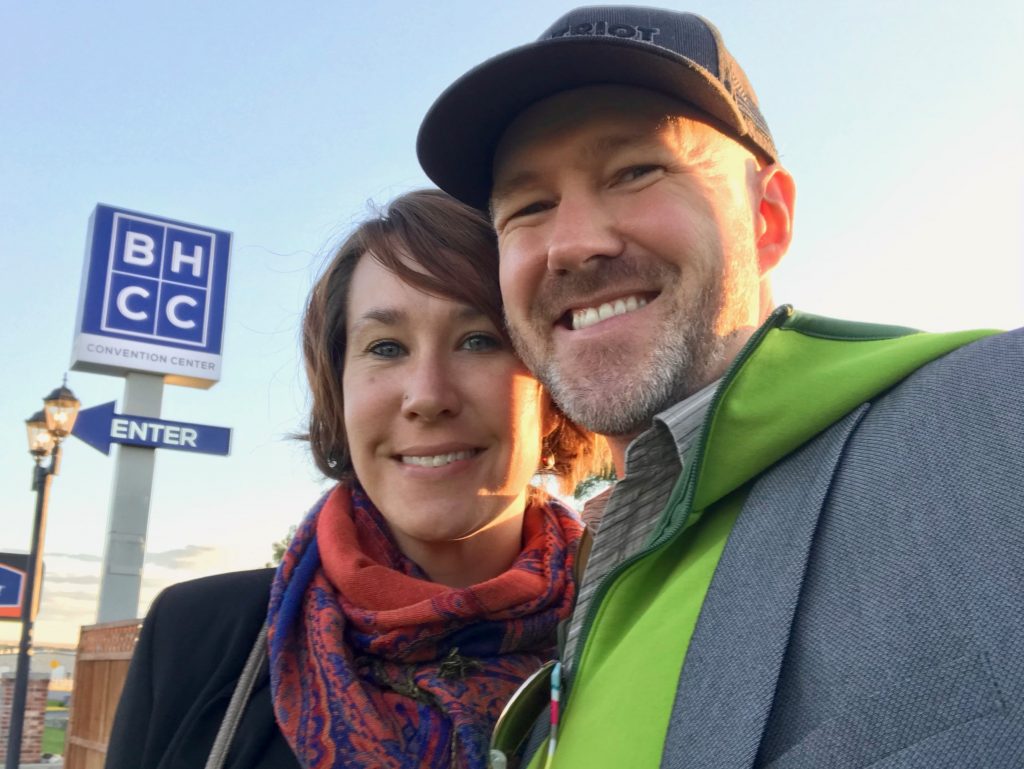 We appreciated the fine hospitality of the Billings Hotel and Convention Center, where TBEX was held. They were awesome.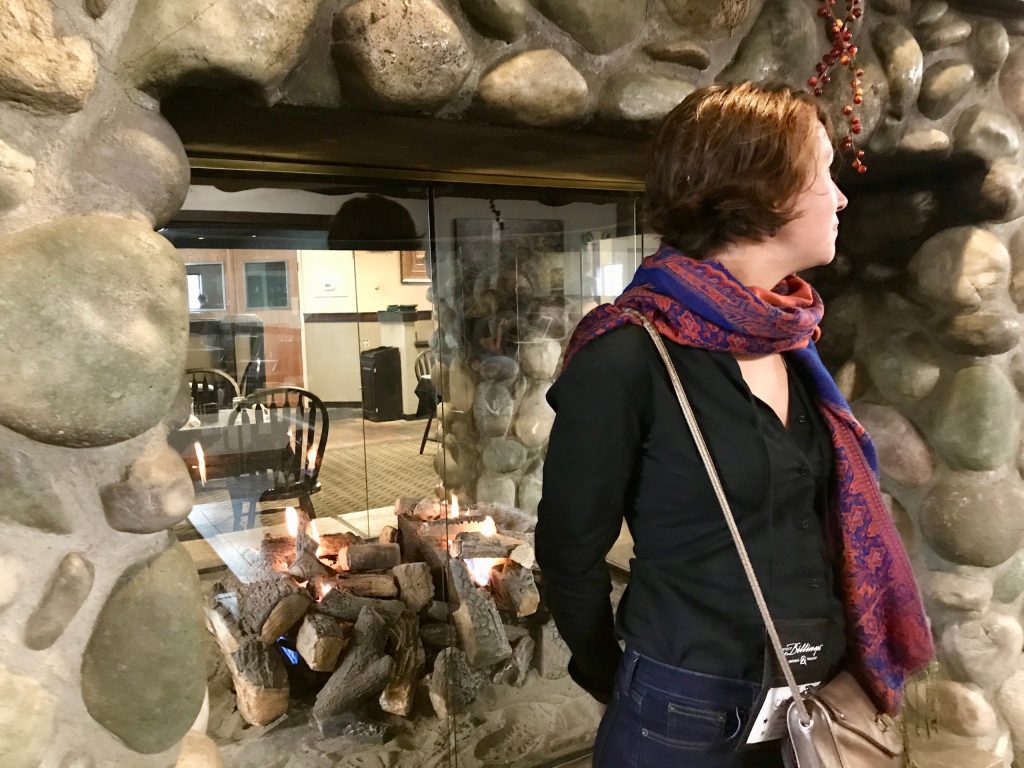 Don't forget to warm your butt by the fireplace!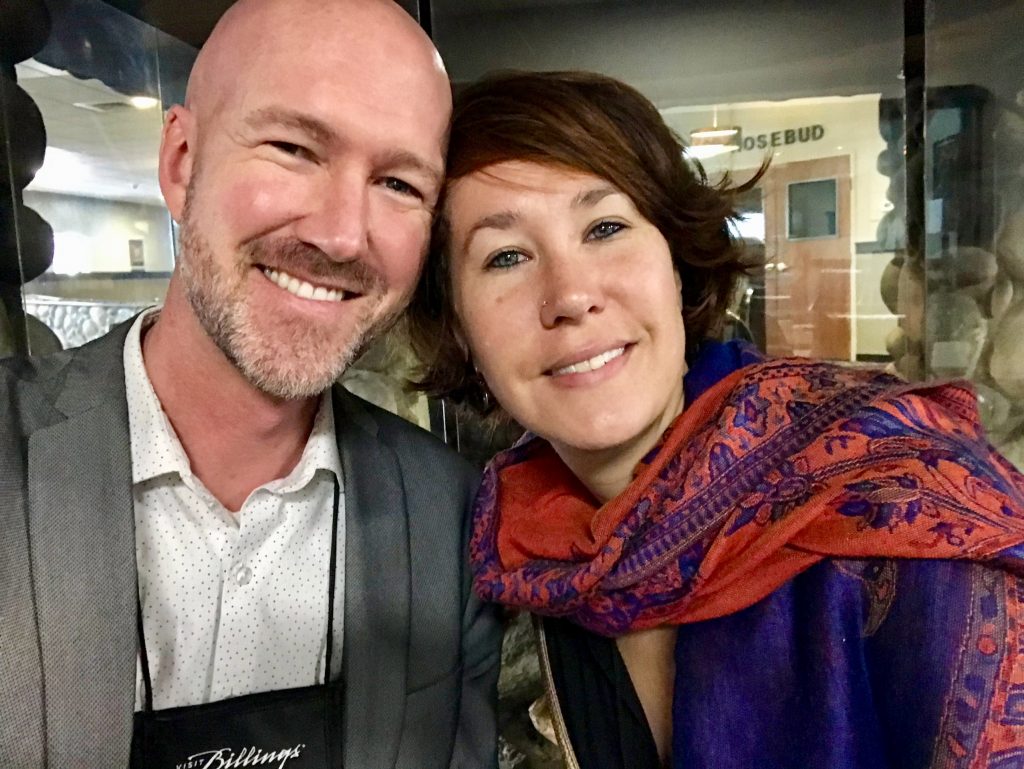 Thanks TBEX! Thanks Billings! Thanks Red Lodge!
Curious about Montana?
Have you been to Montana? Hoping to go? What's on your list of interesting locations, there?
Enjoy this post? Pin it for later!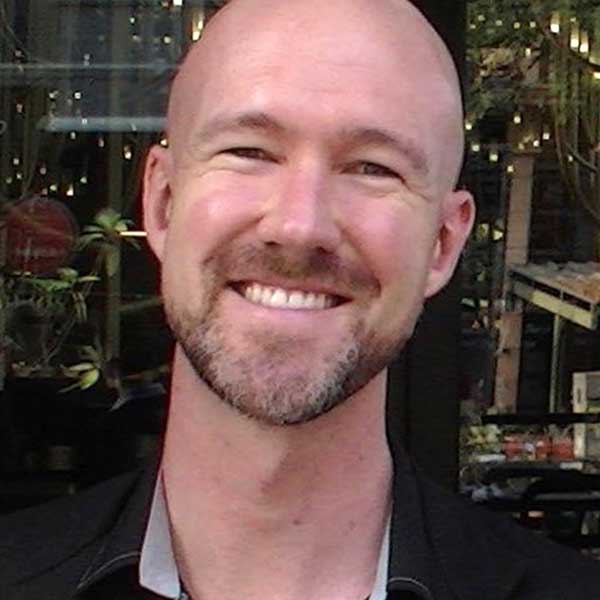 Curtiss is a lover of delicious atmosphere, experiments in location independence (and digital nomadism), and that magical place where wifi and paradise overlap.