The Best Of Both Worlds: Finding The Sweet Spot Between Tourist And Local Environs
Seriously: sweet.
Alisea is located in a special part of Ao Nang, that is right between the touristy hustle and the more chillax local areas of town.  You're able to walk to some fantastic restaurants and the beach, while still feeling slightly removed and in a laid-back beach town.
The hotel is unlike any other in Ao Nang.  It has a Mediterranean feel with tiled floors; teal and gold accents, all kinds of little touches.  The hallway to our room felt like a little neighborhood, with a cute light next to each gold painted door.
The room was gorgeous!
As you can see it's simple and very light.  We instantly felt at home and comfortable.
This particular room had two floors, which is pretty darn unique for a hotel room! Downstairs were the beds, bathroom, minibar — what you would expect in a room…
Upstairs had a great lounge area with Thai cushions and a huge balcony… with a wooden bathtub!
The balcony overlooked mountains and fields.  It was all very private for a little personal tubby time. :-) We've never had the chance to enjoy a wooden tub before, and we're glad we did; what it lacked in comfort, it amply make up in sheer size and uniqueness.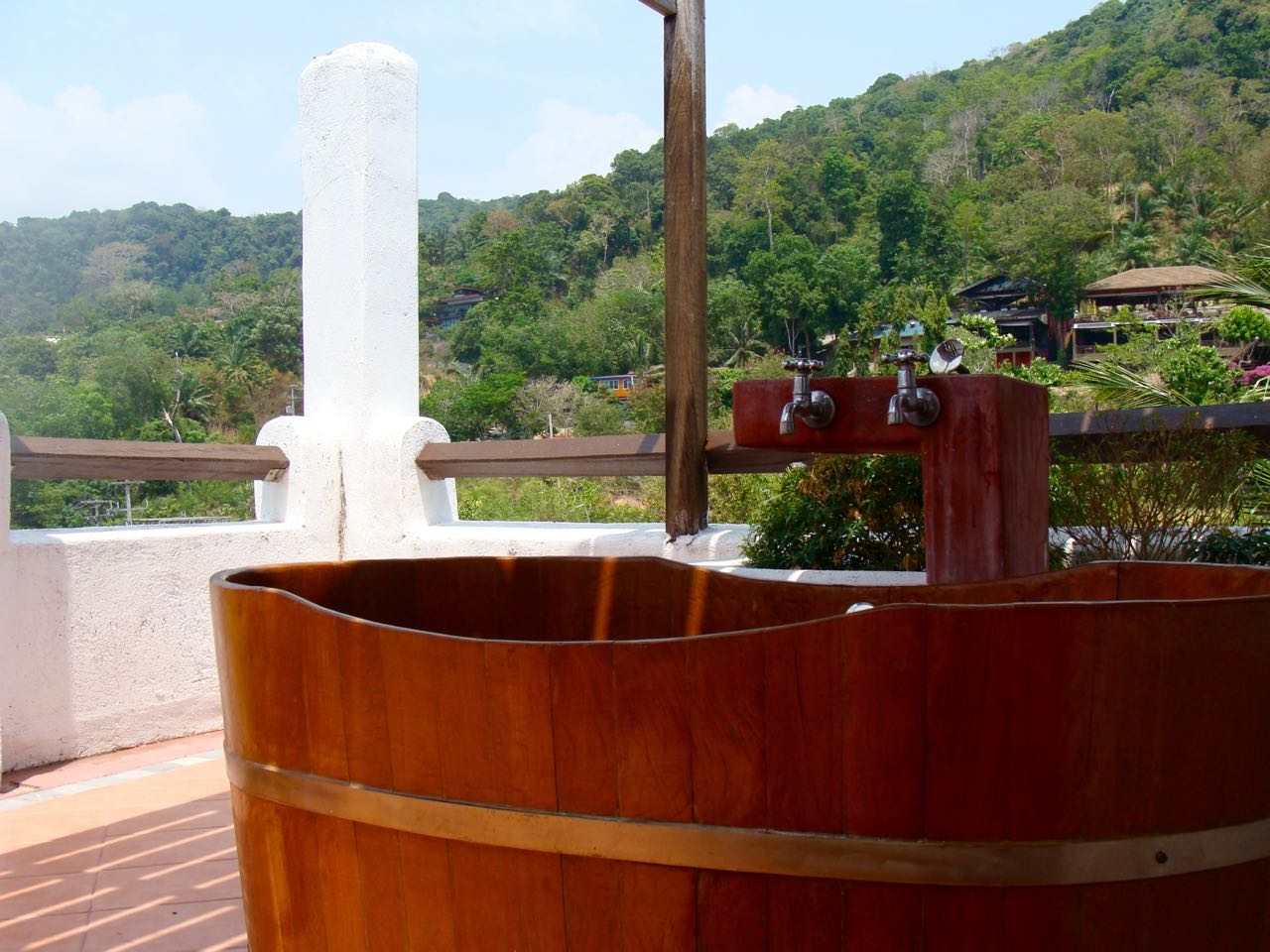 Also: yum.
The breakfast buffet is served in the attached restaurant. You can enjoy freshly cooked eggs, coffee and fresh fruits and veggies in the open air, while you plan where you're going to explore and work that day.
Alisea is near a couple of our favorite restaurants in Ao Nang: Lae Lay Grill, Bussaba Thai Restaurant and Carnivore Steak and Grill are all just a short walk up the road. The hotel also boasts their own fantastic Italian restaurant: Umberto's. We loved working and eating here! We highly recommend the salads and gnocchi… and of course don't forget heart health: drink red wine!
We also worked quite a bit by the infinity pool.
It's a cute area with lounges and a few tables under cover, which we always prefer. There was a nice breeze, and we relished the ocean view as we wrapped things up for the day and eagerly rolled into happy hour with cocktails and a dip by the pool.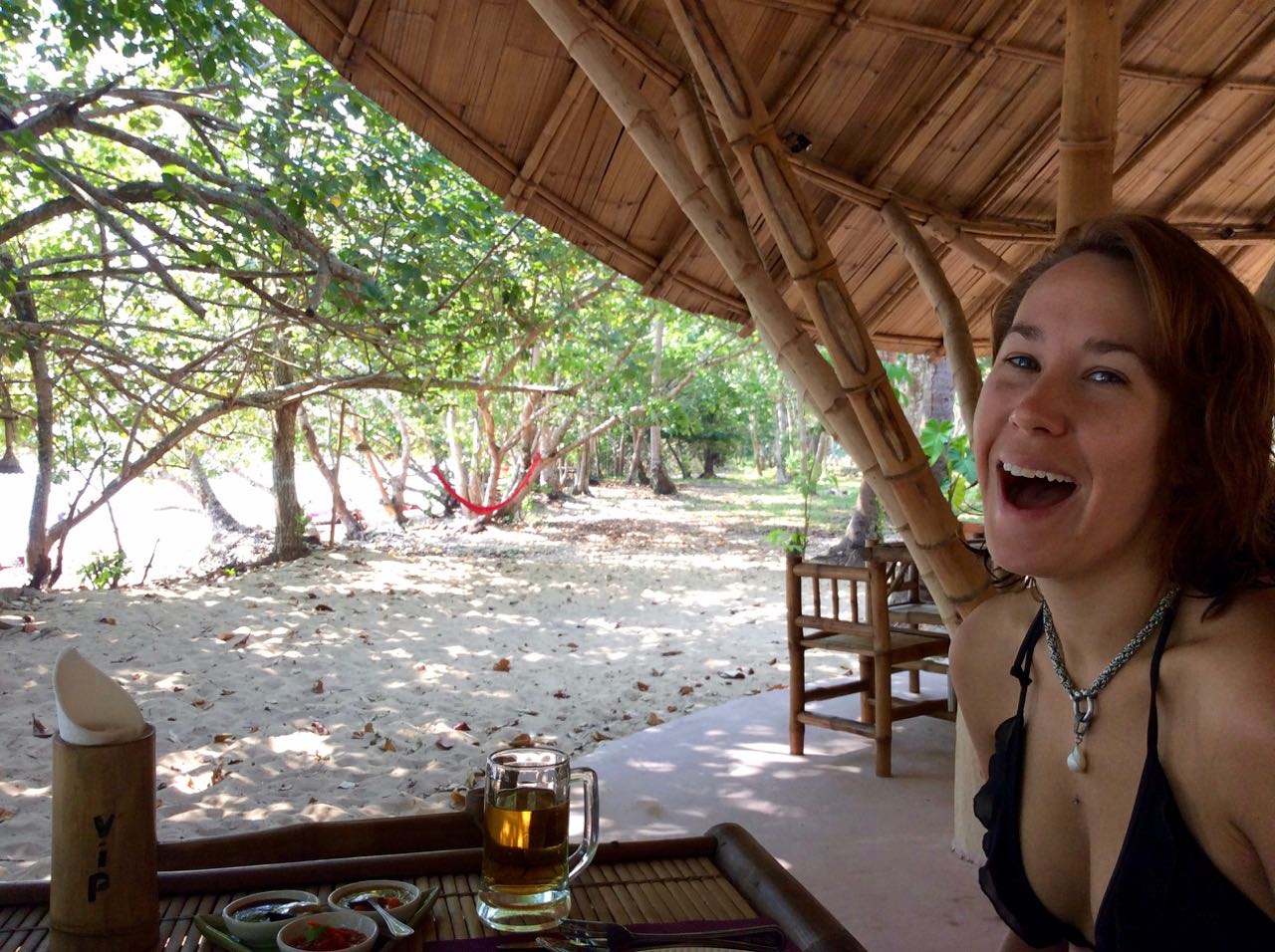 Also don't forget to check out the Beach Club!
There's a free shuttle from the hotel that will bring you on the 8-minute drive to the private beach. It's a beautiful oasis that is removed from the hordes of tourists that flock to Ao Nang Beach and Nopparat Thara Beach. There's a restaurant under a pavilion that serves fantastic food, and there's outstanding wifi.
Just what we needed!
Alisea is a smaller hotel with an intimate atmosphere that started to feel like home after a few days. We really appreciate them hosting us during our sweet reunion with good ol' Ao Nang!
Want to save this post for later?!?!? Pin it!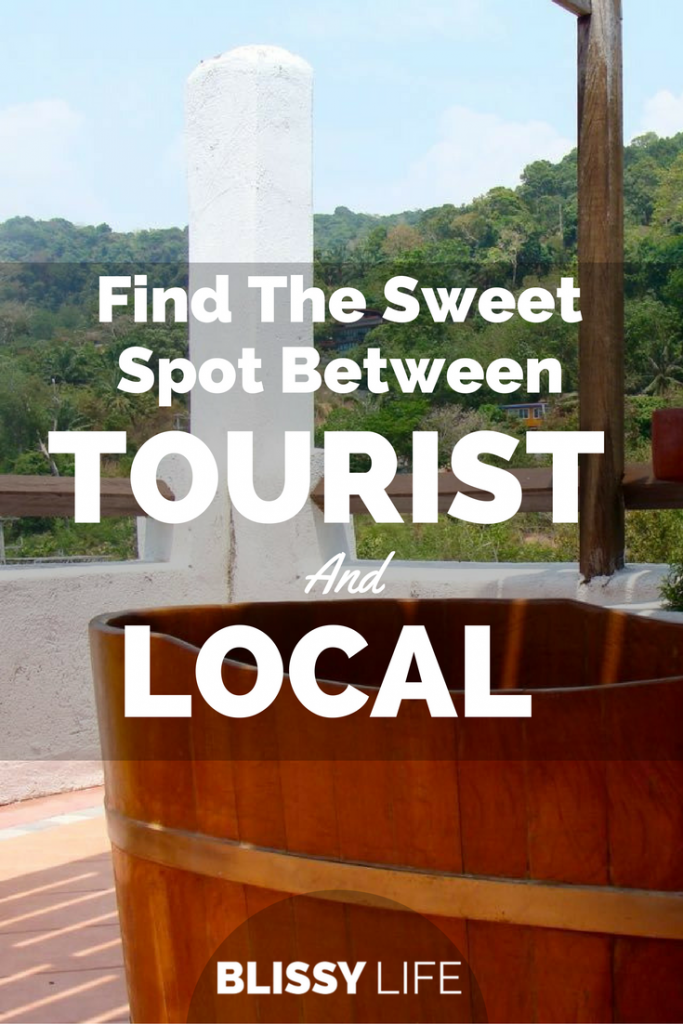 Ashley is exuberant about location independence! She relishes new experiences and working with boutique hotels and resorts. She's always thinking about design and food… and where they'll travel next!