Try Your Luck With A Visit To Reno, Nevada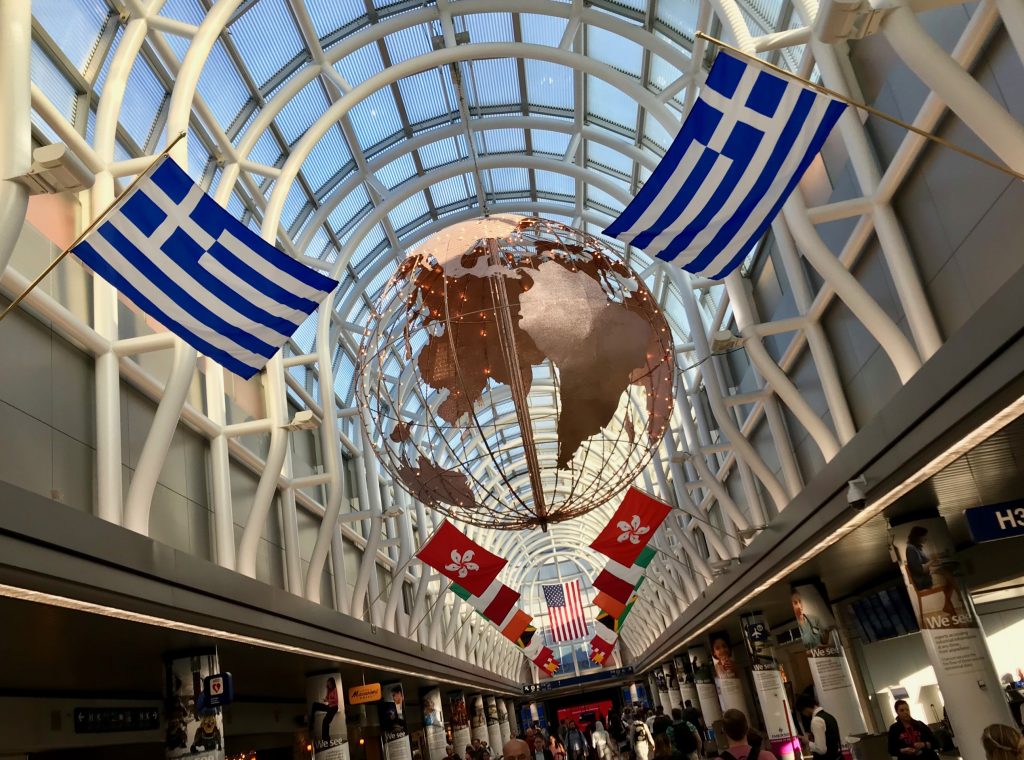 Welcome to Reno! Ever visit the biggest little city in the world?
It's time to check out Reno!
We had the incredible luck to check out the quirky and fascinating town of Reno, Nevada — thanks to its proximity to a little event called Burning Man. Since we were meeting there with the bunch of friends before heading out to Black Rock City, we had a couple nights to explore and enjoy it. Turns out there's a lot more to Reno than just casinos and neon lights.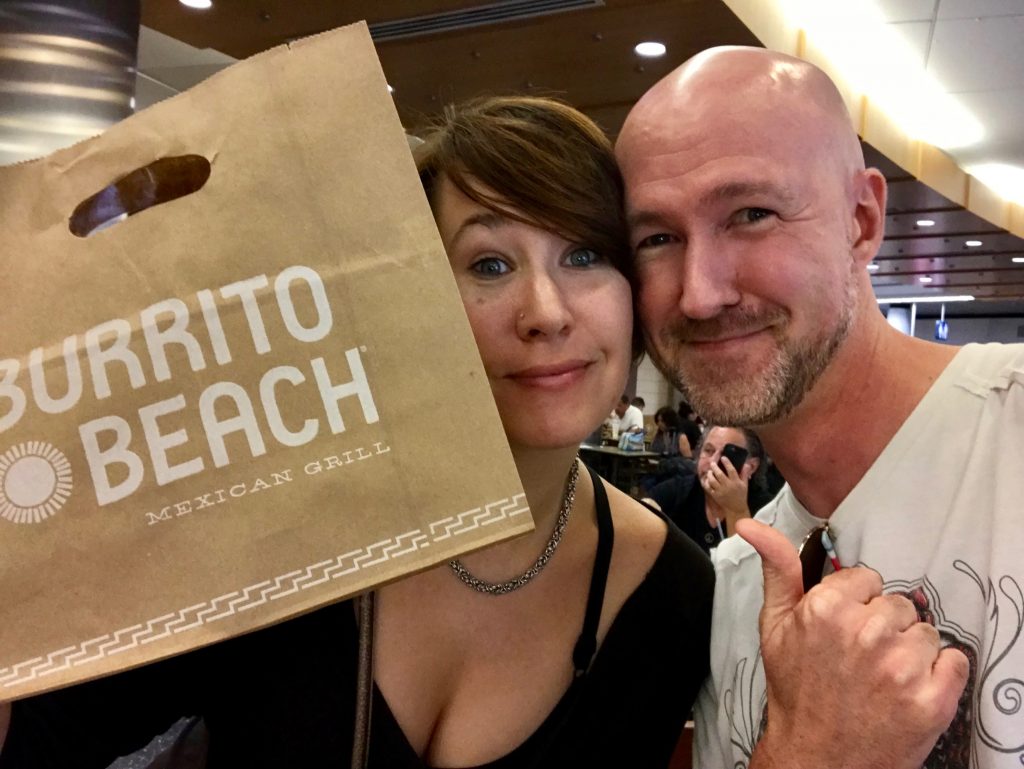 Okay: it's not the beach, actually.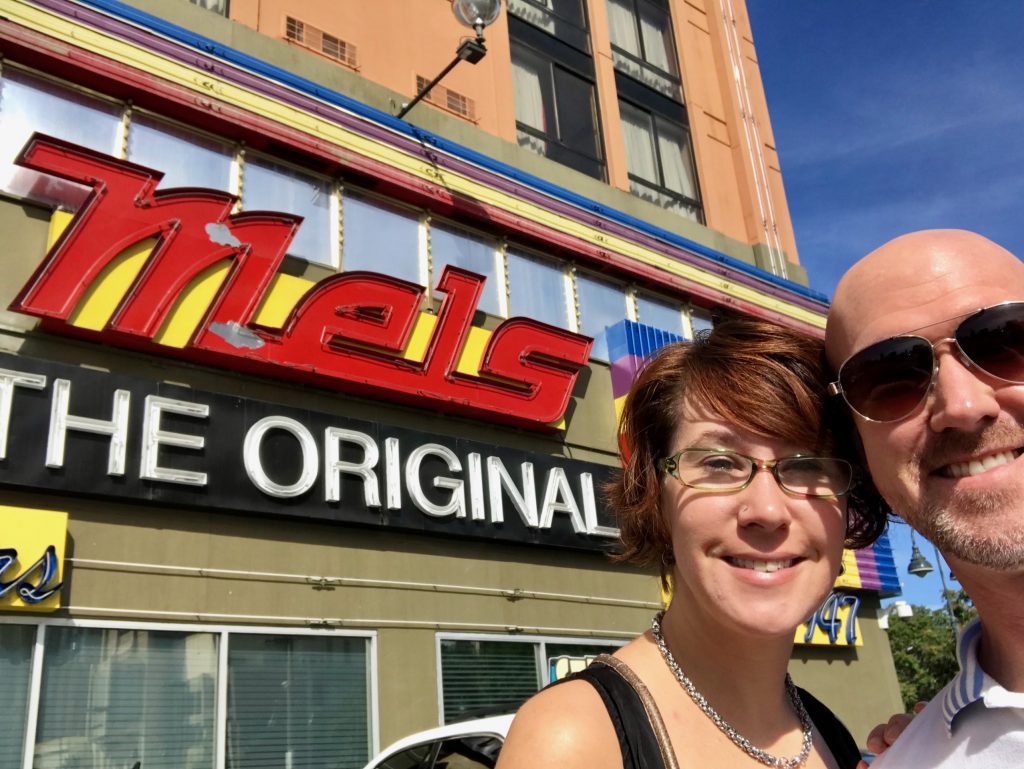 We savored some great Americana at this classic diner.
Our first taste of Reno was seasoned with some incredible Americana style.
We meet a bunch of friends in a classically styled diner, complete with booth seating and individual jukeboxes. It was nostalgia galore! It definitely lifts your spirits to enjoy your breakfast in a bit of extra style while you catch up with friends. We were starting to like this place!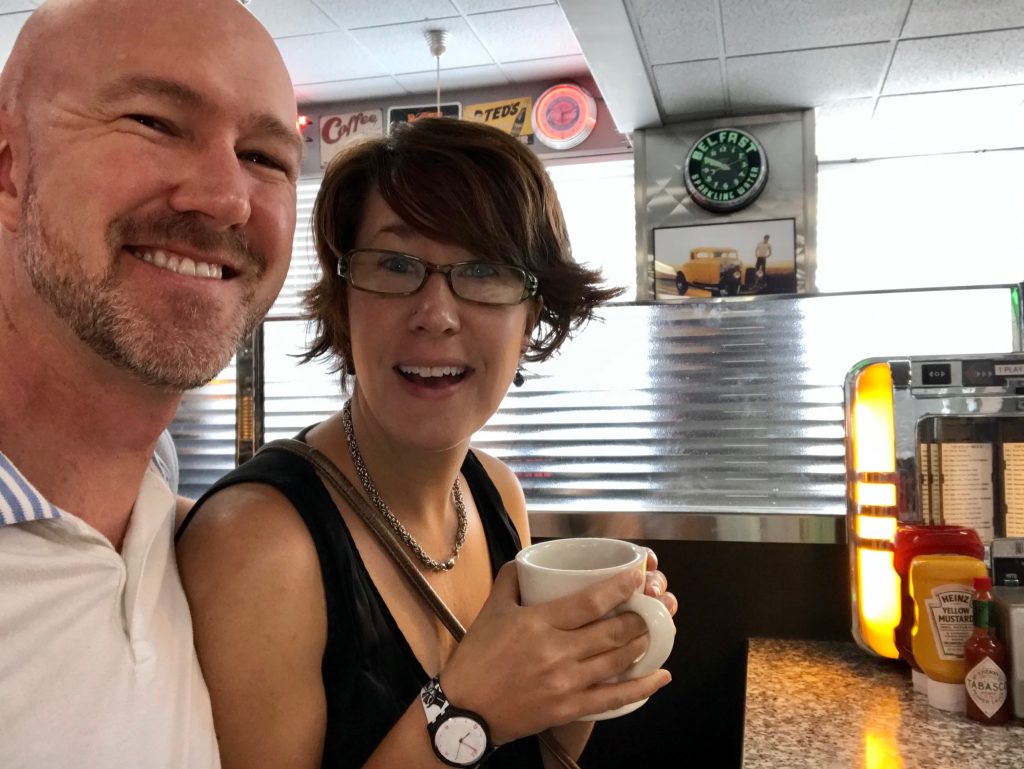 Little jukeboxes were at each diner booth, and all the classic dishes you would expect — and more.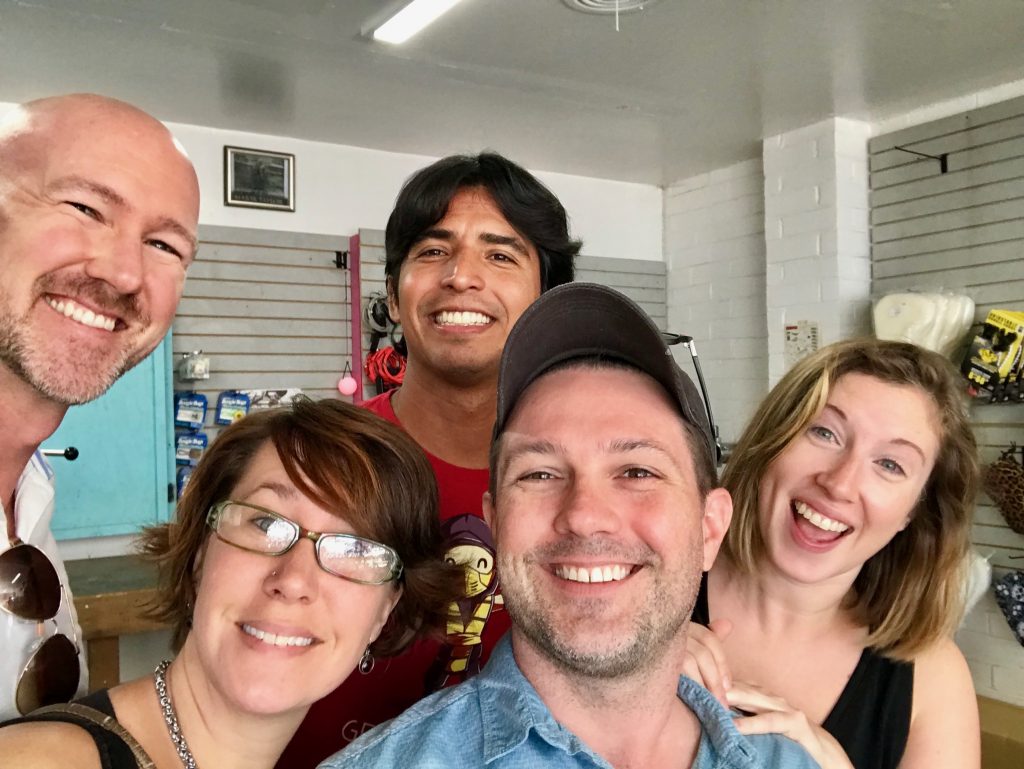 Wahoo! We met up with our dear friends and the good times were rollin'.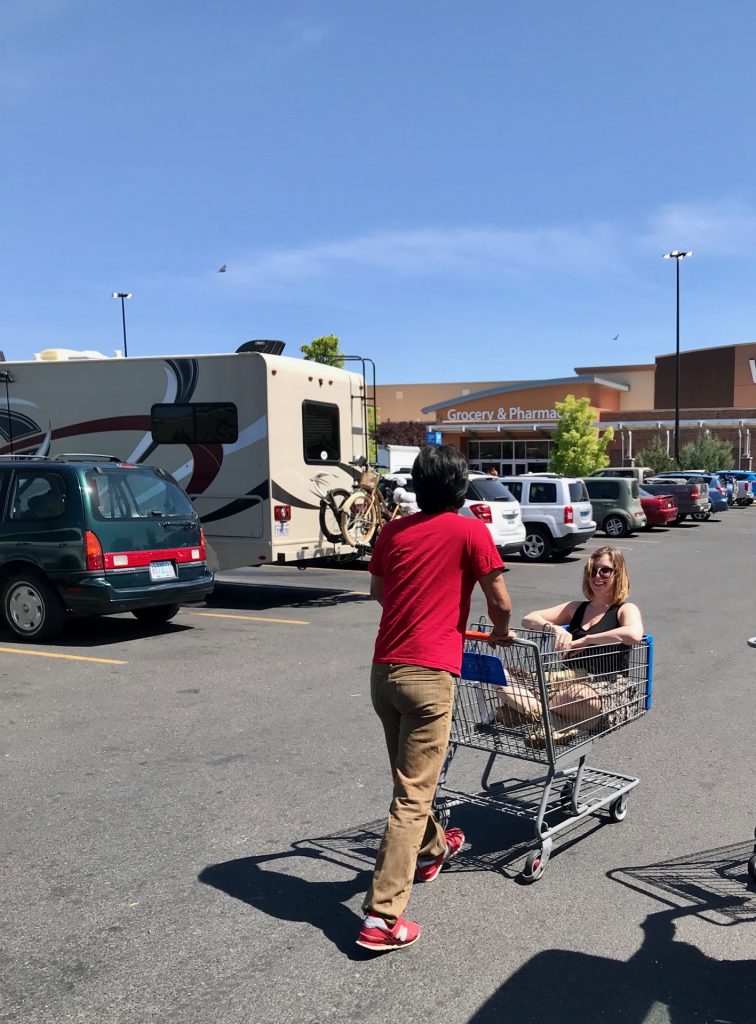 Zoooooom! Our shopping trip was a hoot.
My buddy in his element: striking a dashing pose outside The Sands.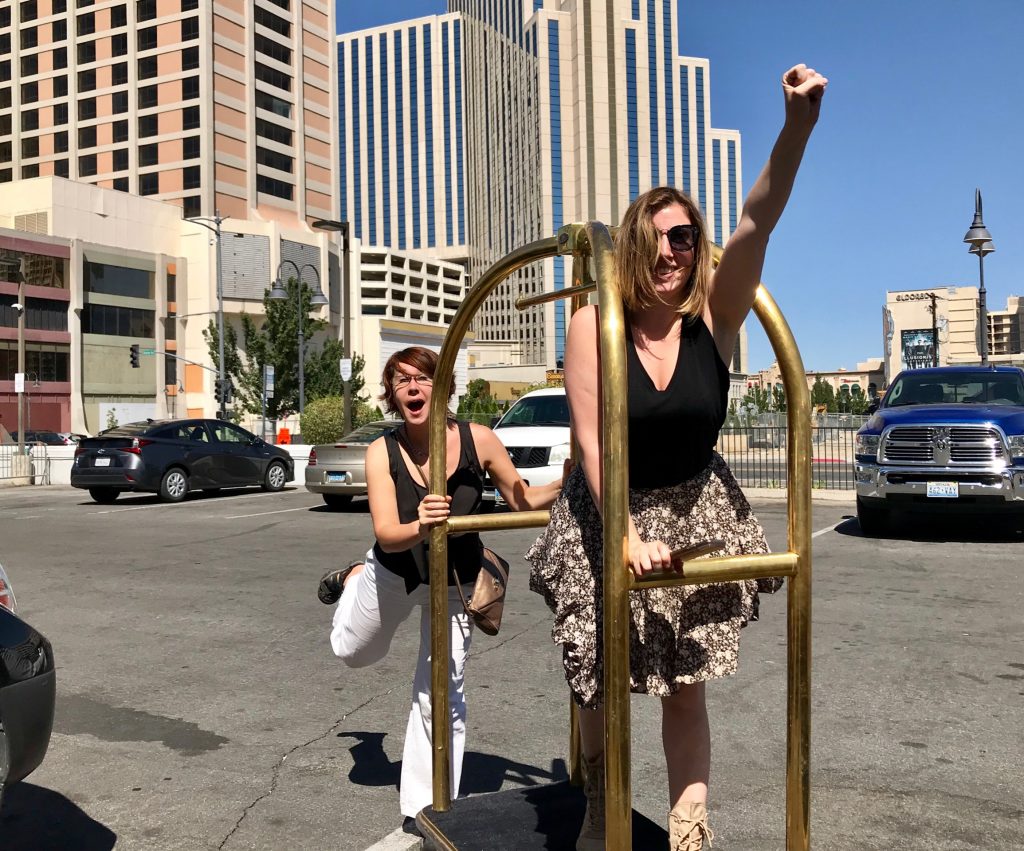 Go, Cute Bellhop Squad!
There were Pool Parties Galore!
It seems that there a quite a trend of offering awesome pool party atmosphere. With our group of friends, we were enjoying ourselves quite a bit while poolside at the Sands, at the nearby hotel of GSR, and beyond. With some live music with the DJ and poolside drinks, this aspect of Reno culture certainly offers a fun way to kick back and bask in good feelings.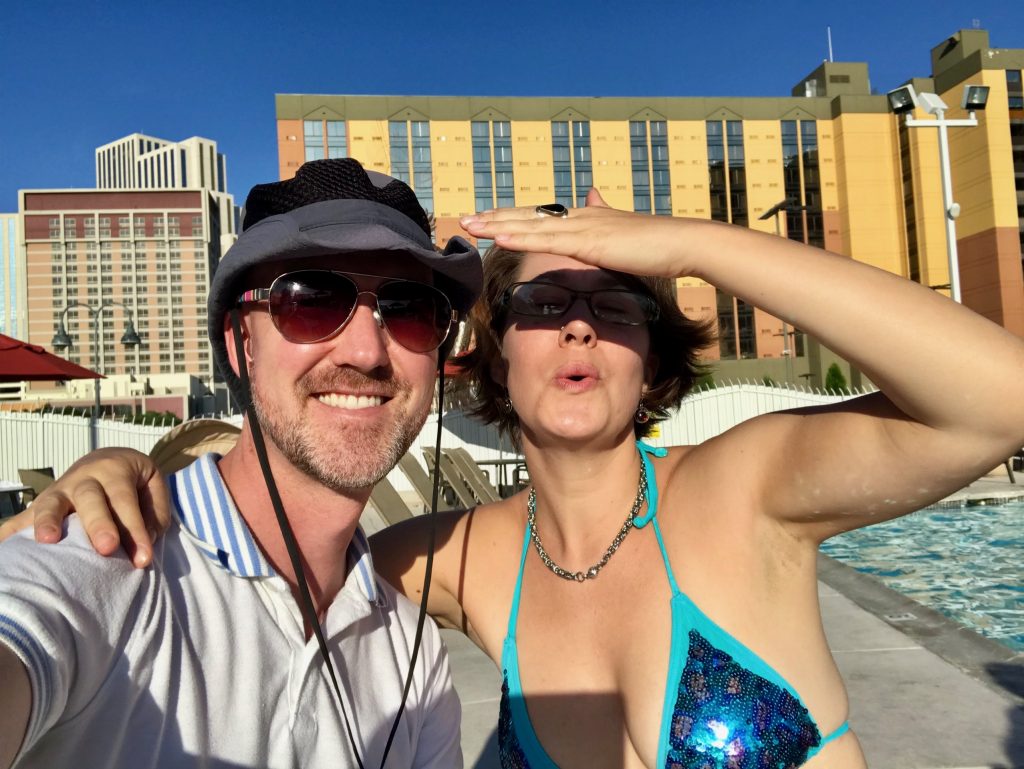 We enjoyed a nice pool party, all a-twinkle.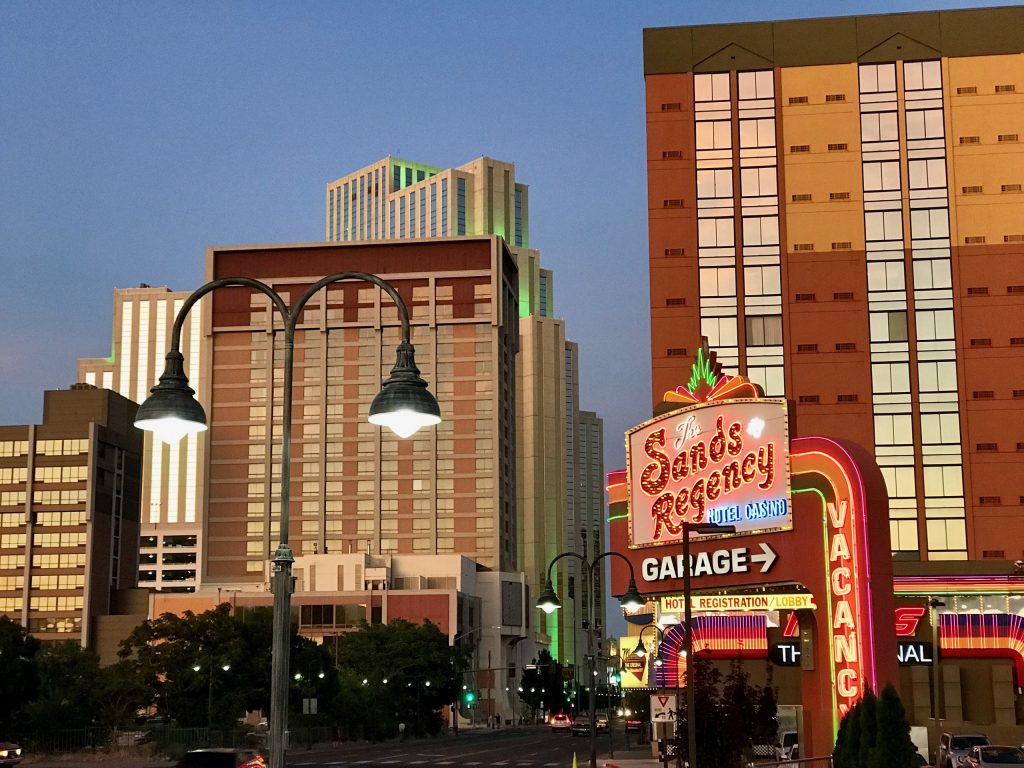 The Sands is adorned in neon lights, and they start to glow as the sun gets low.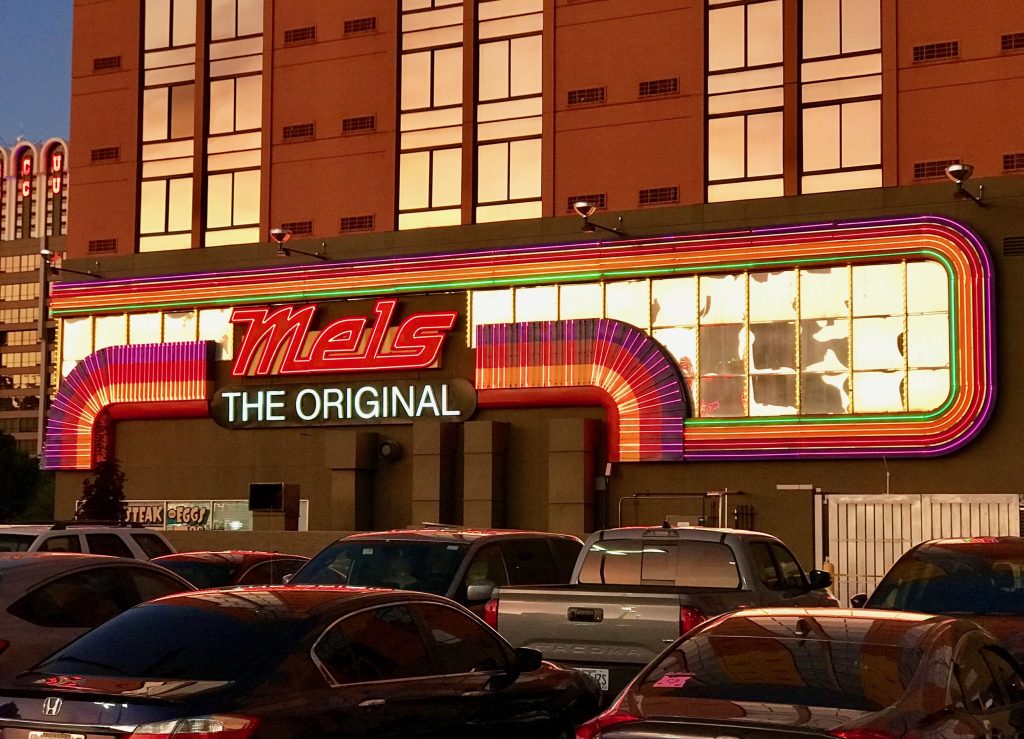 The exterior of Mel's is a show all its own.
We adored the vintage, retro vibe all over town.
Make sure to check out some of the essential spots!
Our driver told us that there were a couple of unmissable experiences that we had to check of our list. The first one was to get our photo near the iconic archway of Reno, with its twinkling lights and uniquely Reno style. It's the biggest little city in the world!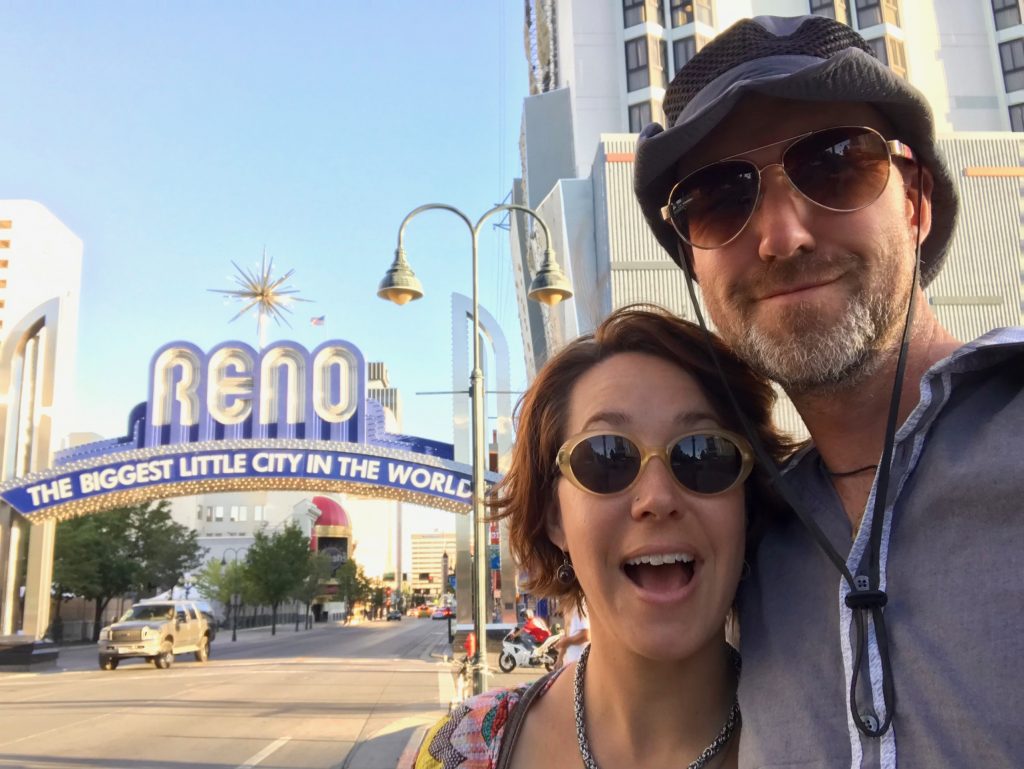 We were told that one of the unmissable moments in Reno was this: posing next to the arch. Check!
Try out the famous burgers offered at The Nugget.
Appearing on a few food shows and winning high accolades and awards, we decided to take on the burger which was both awful big and awful good, known as… The Awful Awful. It was humongous, it was greasy, and it was quite an experience. It could probably serve a family of four. Haha!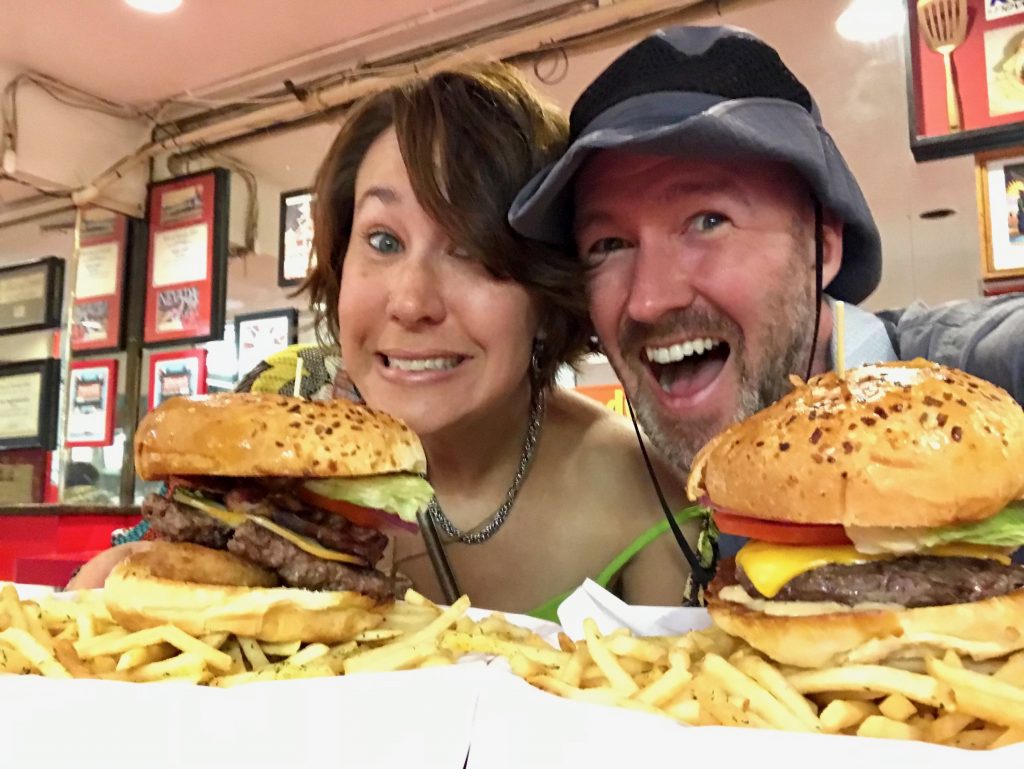 We were also tipped off about the legendary burgers at The Nugget: the burgers that were both awful big and awful delicious, and thus the name: the Awful Awful. It has starred in a few major food shows.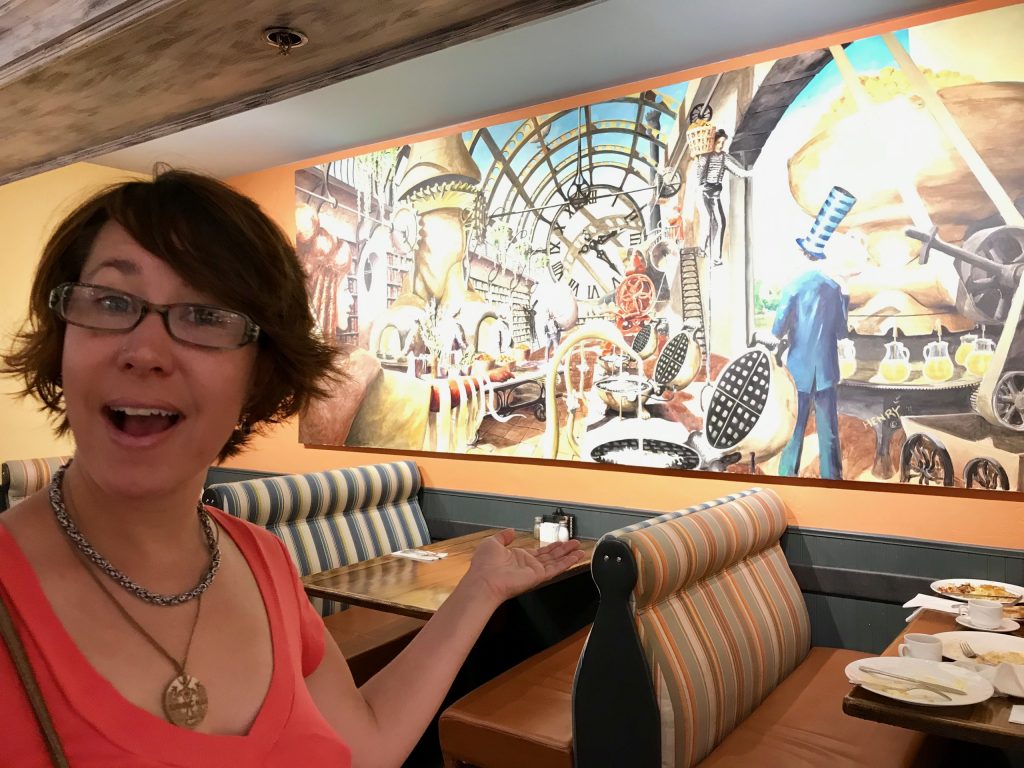 This mural was pretty enchanting: sort of a Wonka of the breakfast persuasion. We enjoyed our breakfast at Circus Circus.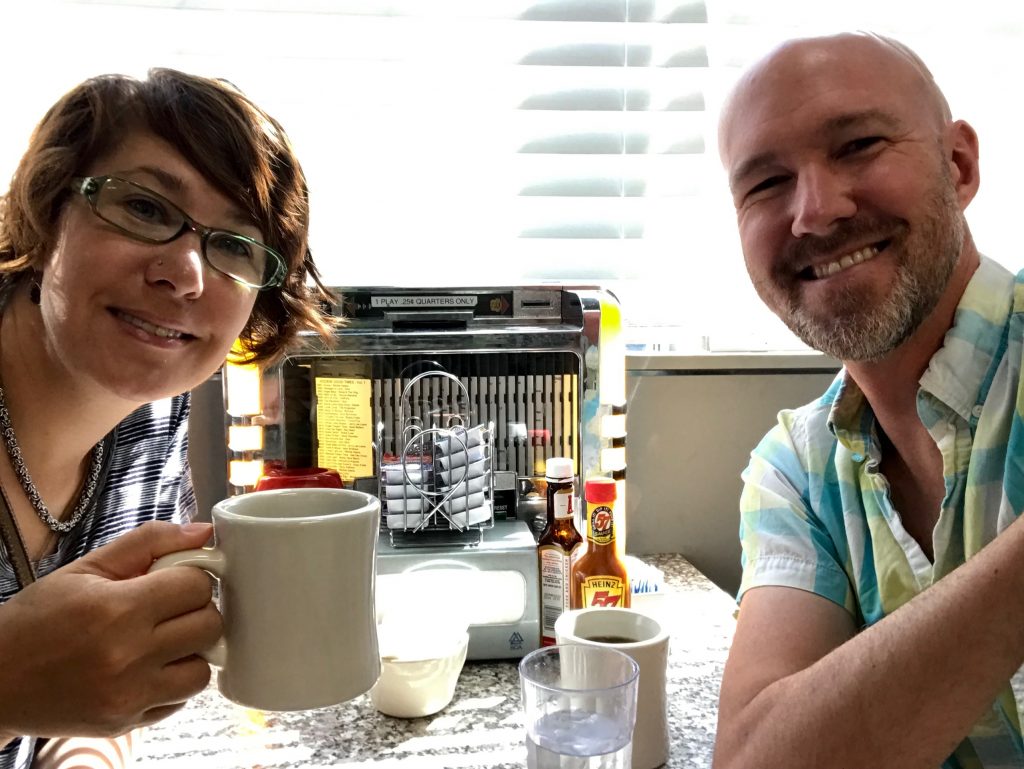 Classic American diners are always charming. Thanks, Mel's!
Of course you can check the classic stuff too!
Why not hit up the slot machines while you are in town? As long as you're appreciating some of unexpected parts of Reno, you may as well get to know it for its typical charms, as well!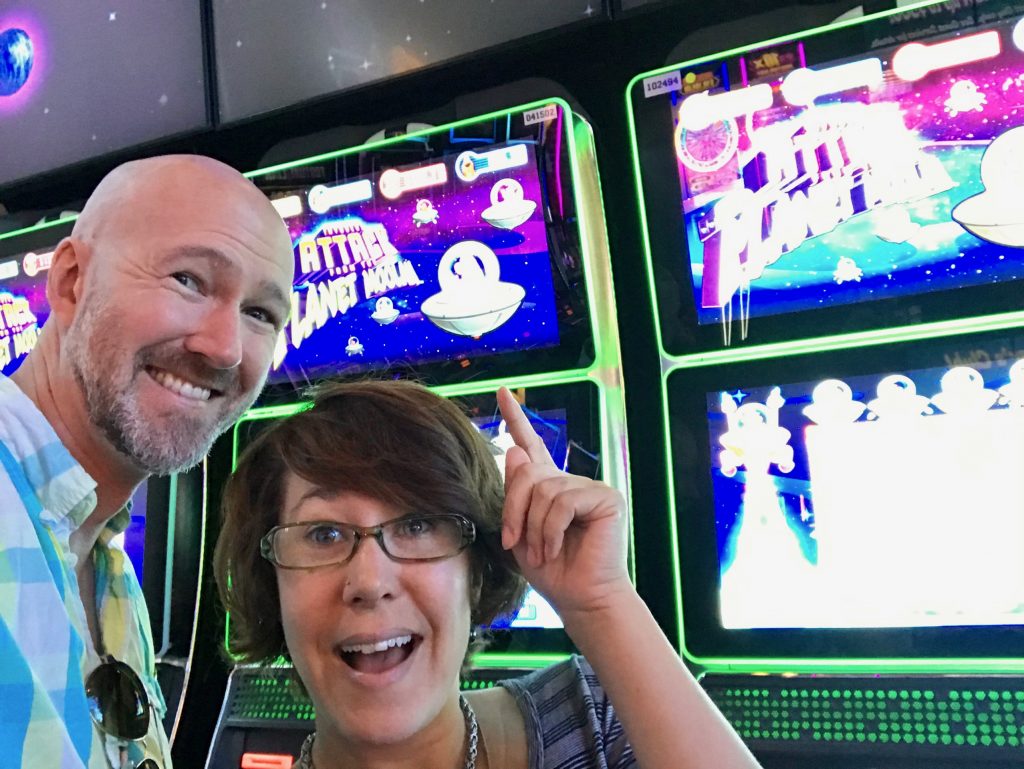 What trip to Reno would be complete without hitting the slots? These were themed with space cows, and named "Attack from the Planet Moo-lah". Oh jeez.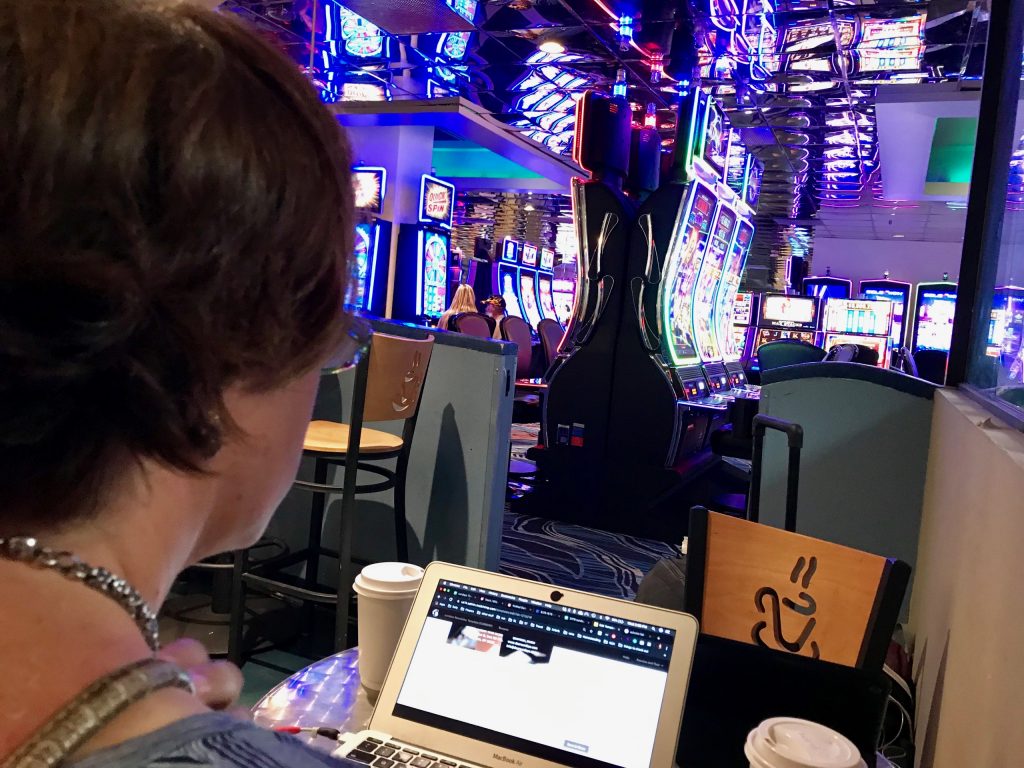 One of our more unusual workspaces was the café alongside the casino. What a kaleidoscope of lights and sounds!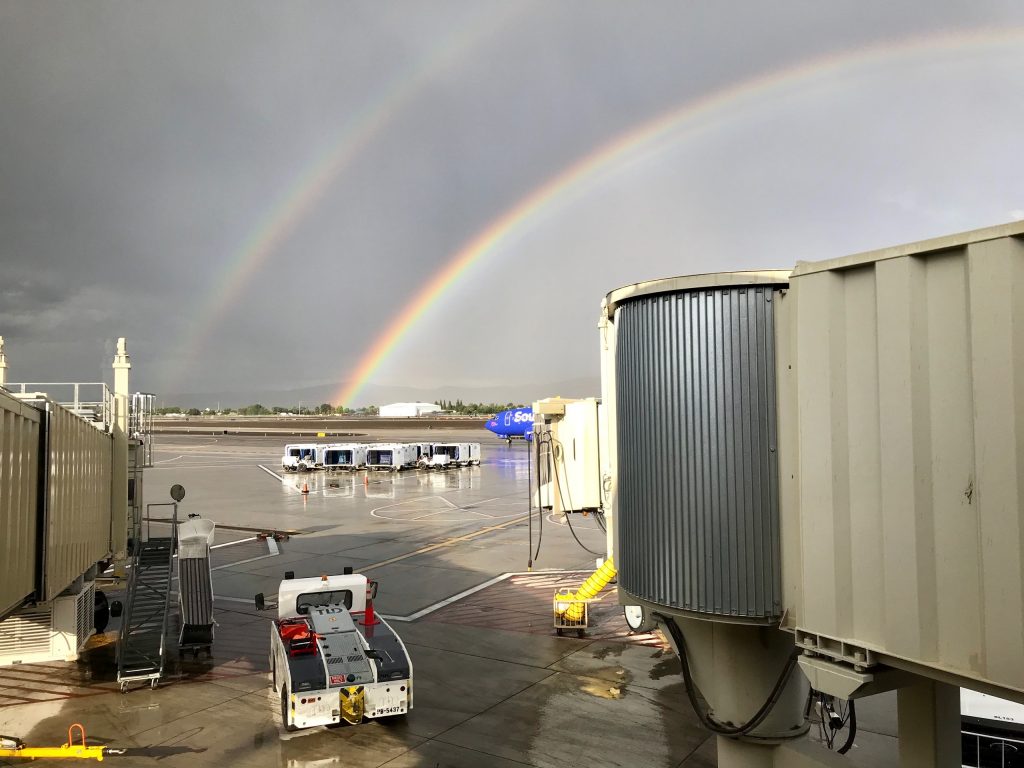 Our layover in Los Angeles greeted us with a double rainbow, all the way.
Have fun in Reno!
Been to Reno? Hoping to go? We are curious to hear about the aspects that you found most enticing.
Enjoy this post? Pin it for later!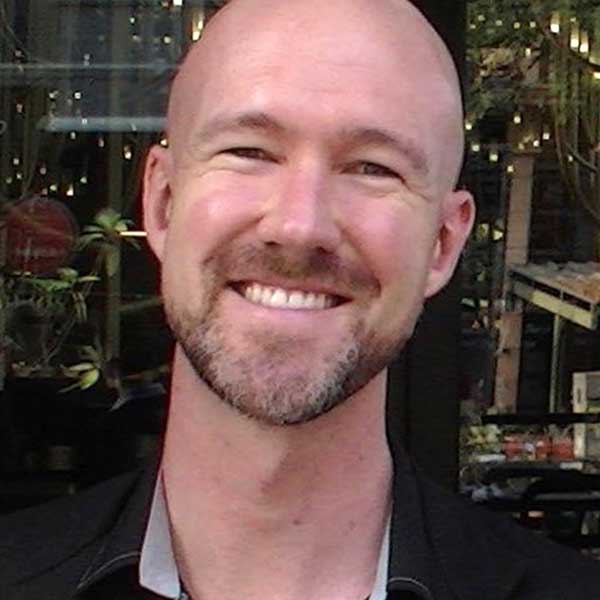 Curtiss is a lover of delicious atmosphere, experiments in location independence (and digital nomadism), and that magical place where wifi and paradise overlap.