When Mother Nature Declares It A Spa Day!
While enjoying a fabulous countryside resort in Northern Thailand, one of the days were turning out to be a less than ideal paradise day: the clouds were dark and threatening. We had plans to enjoy the gorgeous infinity pool and outside activities at Panviman Chiang Mai Resort and Spa, but Mother Nature had other plans for us.
Mother Nature declared we should stay undercover and have a relaxing spa day.
Yes, she told us herself and we listened — instead of letting the damp weather bring us down, we found absolute bliss.
Panviman has an award winning spa and it was a true pleasure to experience.
We had the aromatherapy Thai massage.  When we arrived at the spa pavilion, we filled out a health form and choose the oil sent we wished for the massage.  We were then brought to a covered area overlooking a lush koi pond.  Our feet were scrubbed in warm water with lime and coarse sugar.  Plush slippers were slipped onto our clean feet and we were handed Thai umbrellas for protection against the elements, as we walked over the koi pond to our private massage bungalow.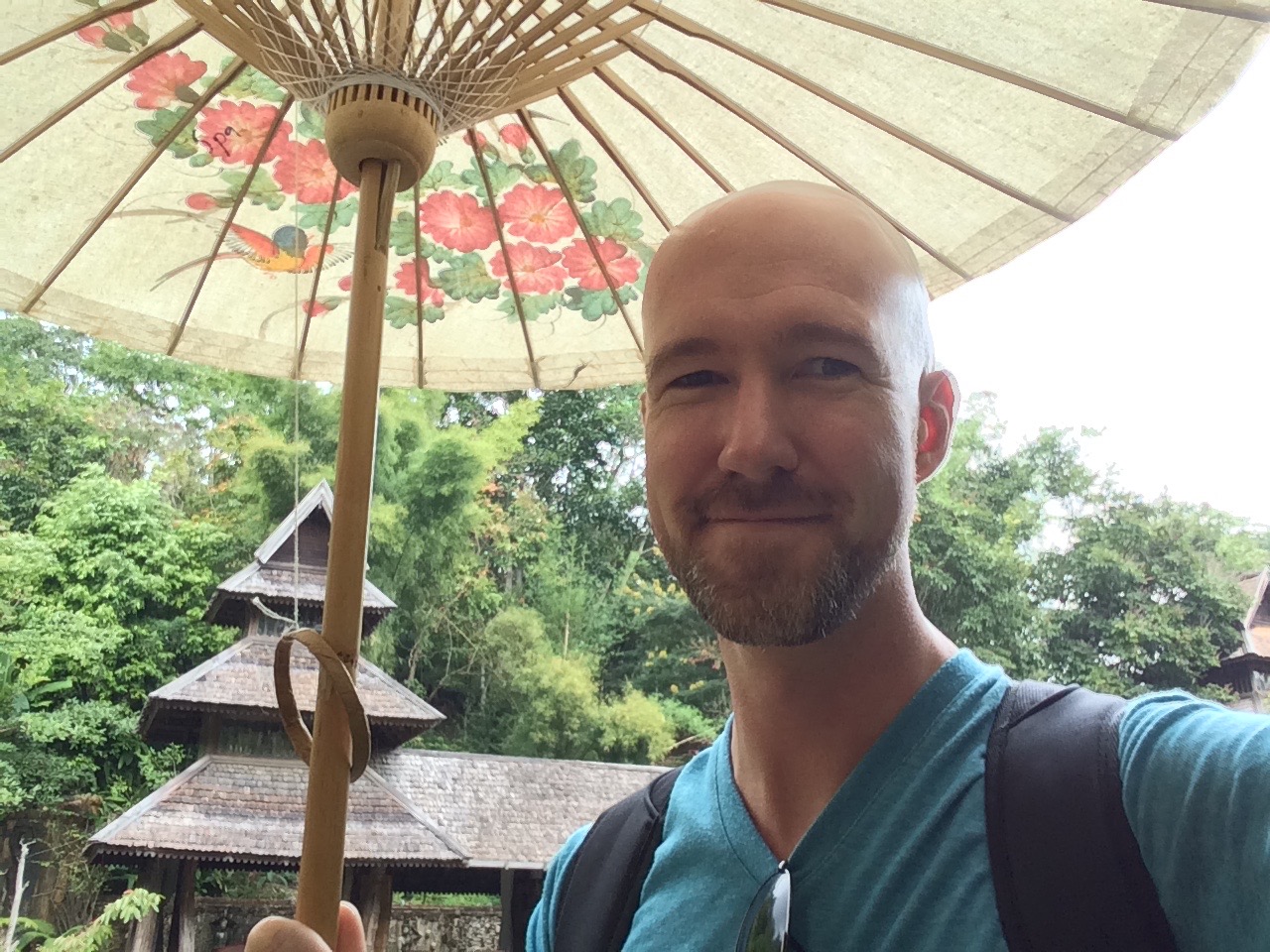 As the rain gently came down around us, I was starting to feel relaxed and pampered.
The private message bungalow had large windows that were left open.  We were instructed to slip into tiny little underthings that left very little to the imagination.  Curtis and I giggled over how funny we looked.  Once settled, we relaxed into the padded tables as magic hands started to work our tense muscles.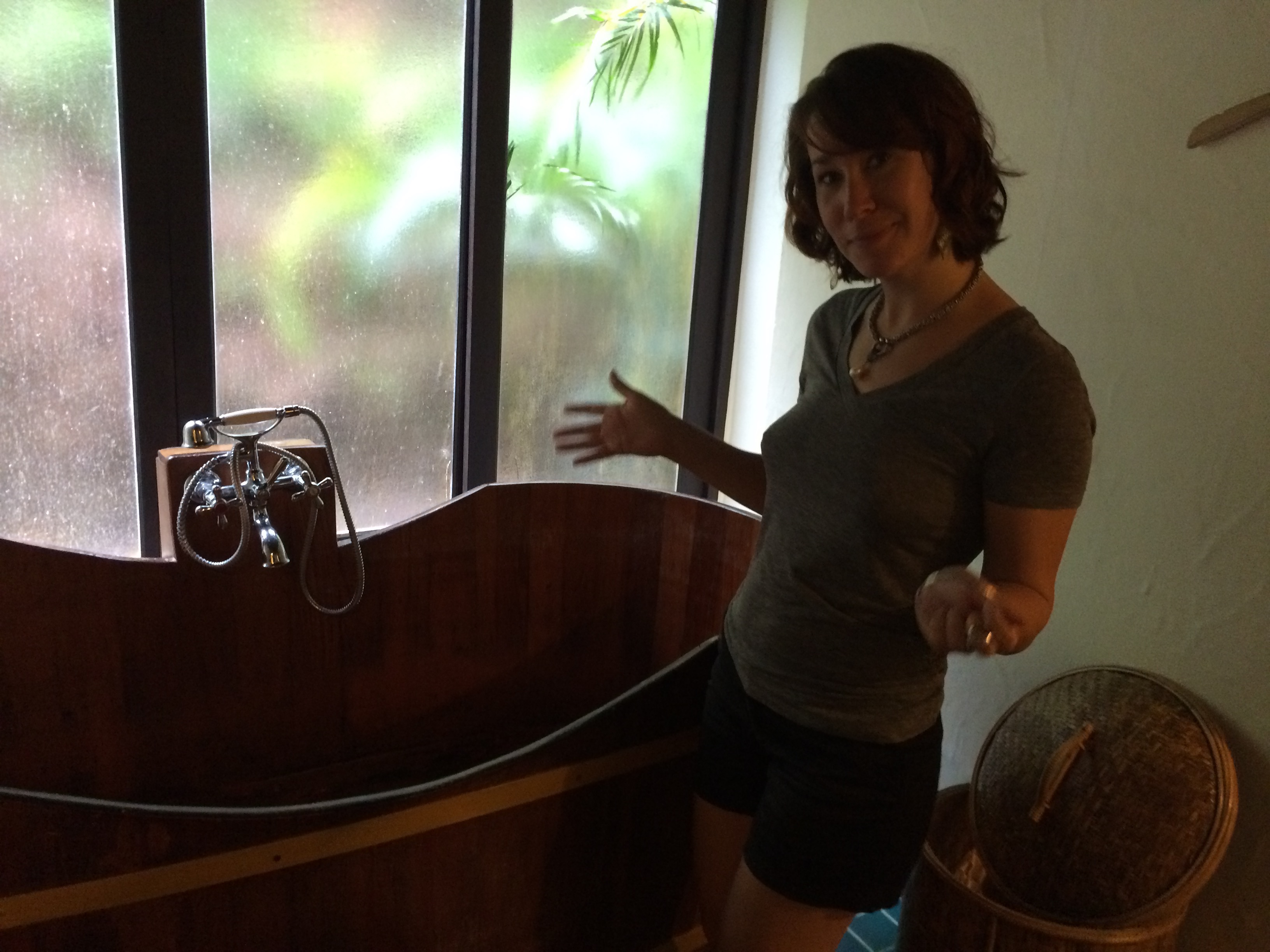 The combination of warmed aromatic oil and talented hands was pure magic.
I was lulled into a special place of relaxation that I've never experienced through massage.  It thundered a couple of times during our hour massage, making everyone jump a little, then giggle.  It was a lot of fun.
After the hour massage, we were brought back to the spa pavilion to fill out a questionnaire on our experience, accompanied by tea and cookies.  We were positively floating from the experience.  A shuttle brought us back to our bungalow because it was still raining quite a bit.  We spent the rest of the afternoon languishing in the jacuzzi tub on the balcony and with room service.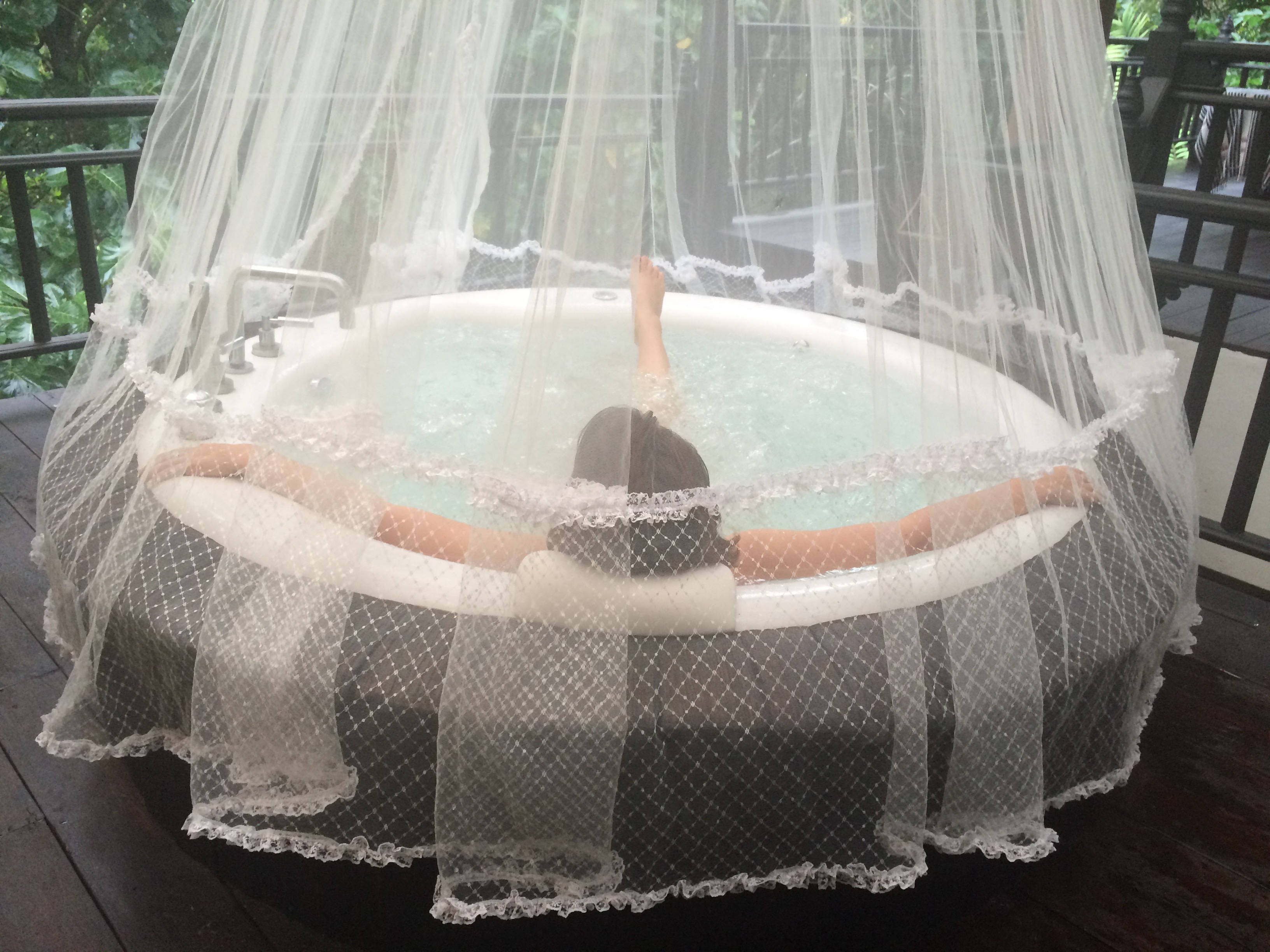 If I remember correctly, we spent some quality time brainstorming the direction our travels and where our writing will go.
 It was one of our most productive "board meetings."
We can't wait to share in the coming months some of the exciting things we're working on!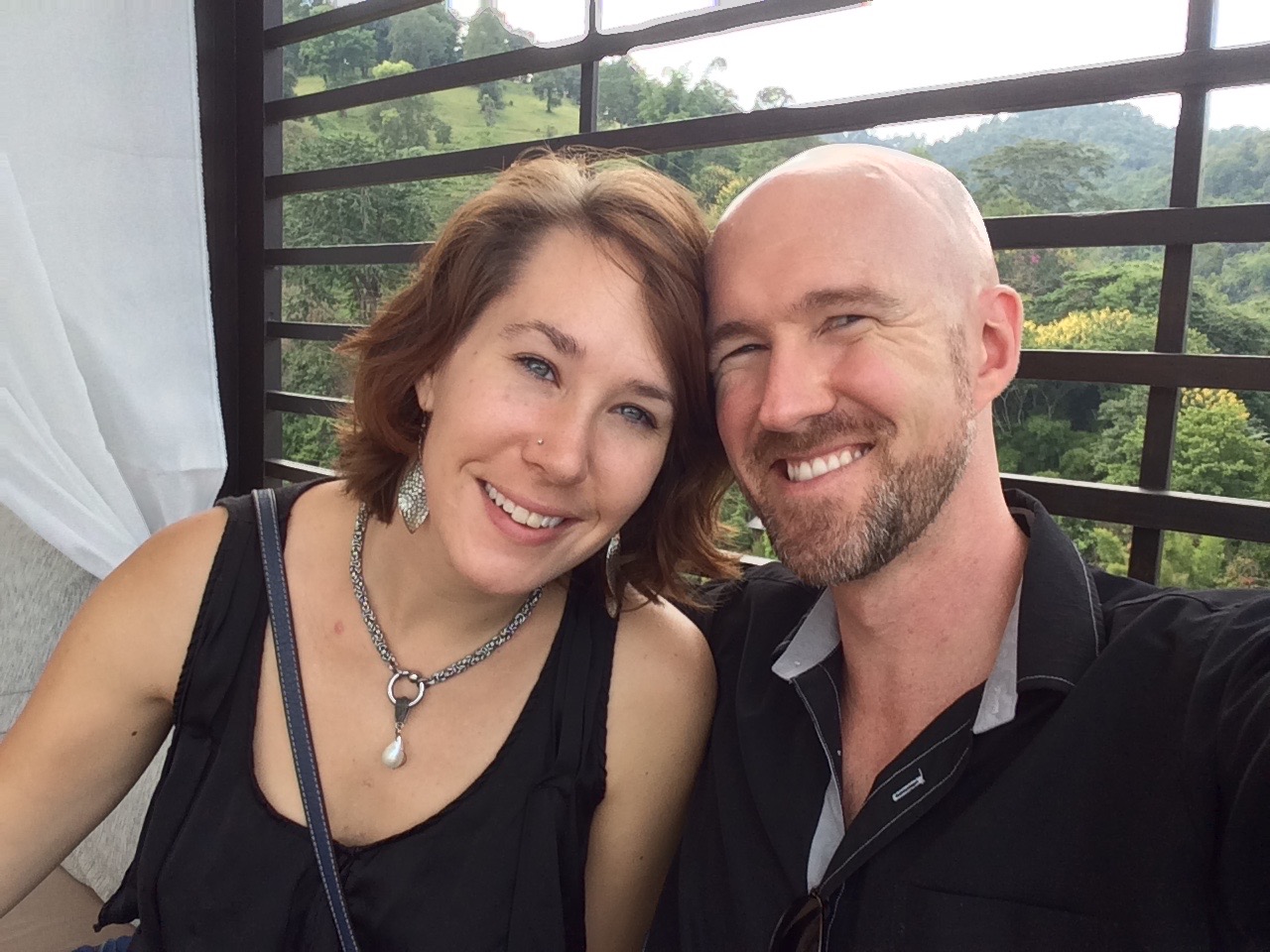 Enjoy this post? Pin it to save for later!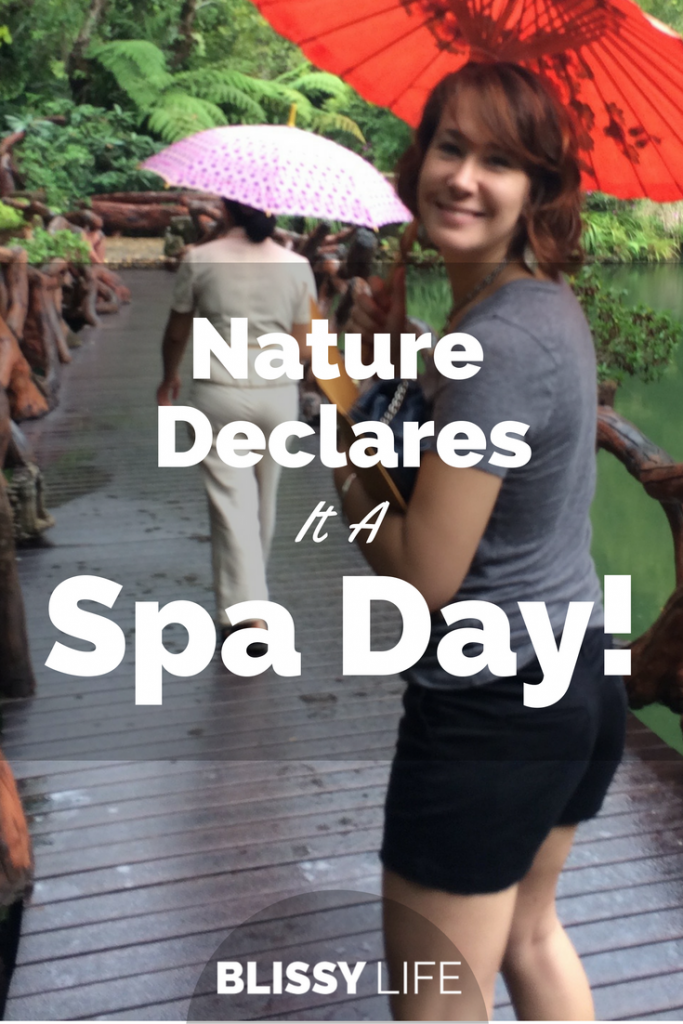 Ashley is exuberant about location independence! She relishes new experiences and working with boutique hotels and resorts. She's always thinking about design and food… and where they'll travel next!