Check Out These Workspaces Of The USA
Time to get creative with workspaces around the USA!
If you're working remotely, you may be daydreaming about a space to work in beyond your usual frontiers.
Check out some of these workspaces around the USA that had some special charm, for us!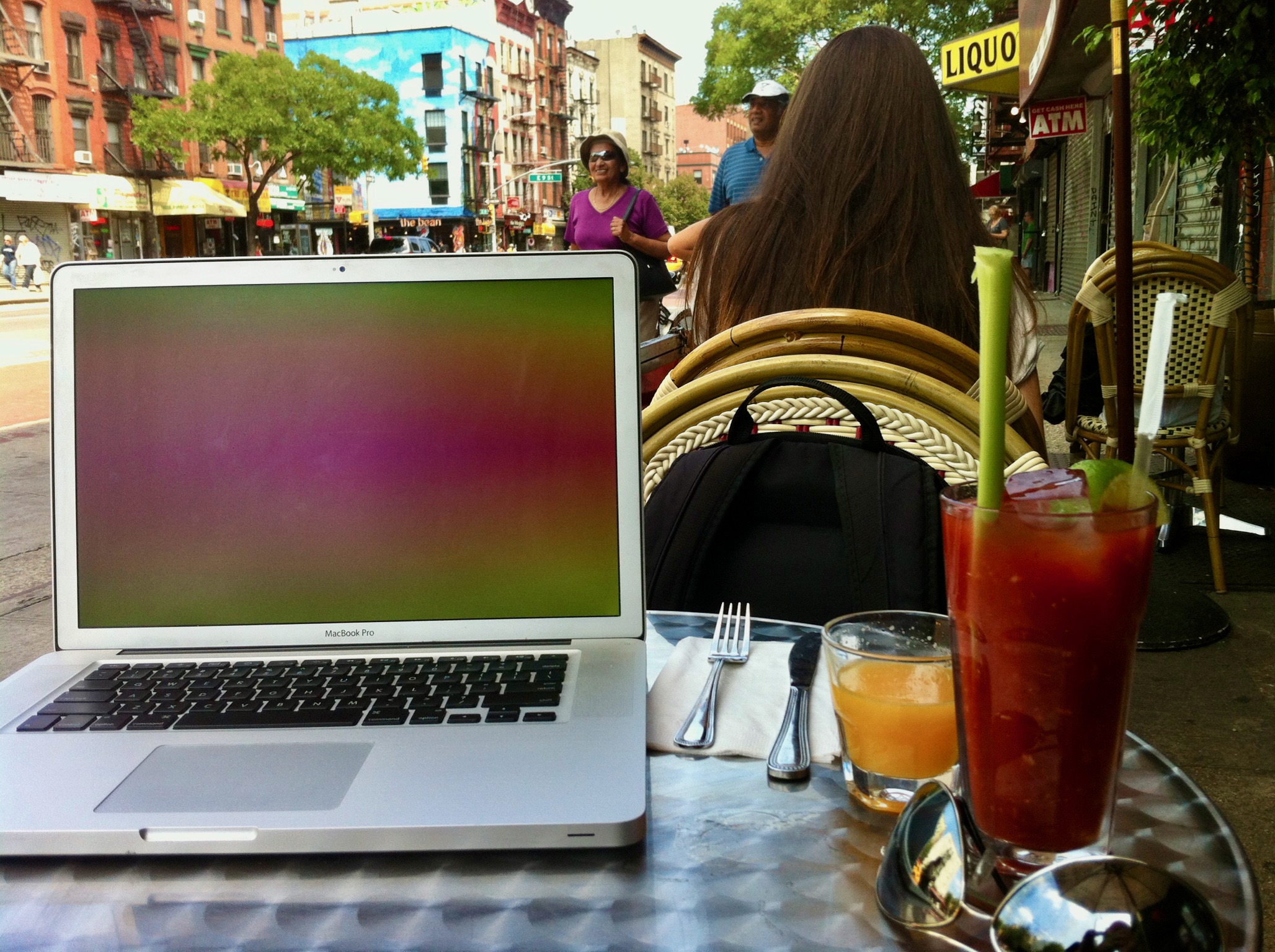 Brooklyn, bloody mary, and beauty in the simple pleasures.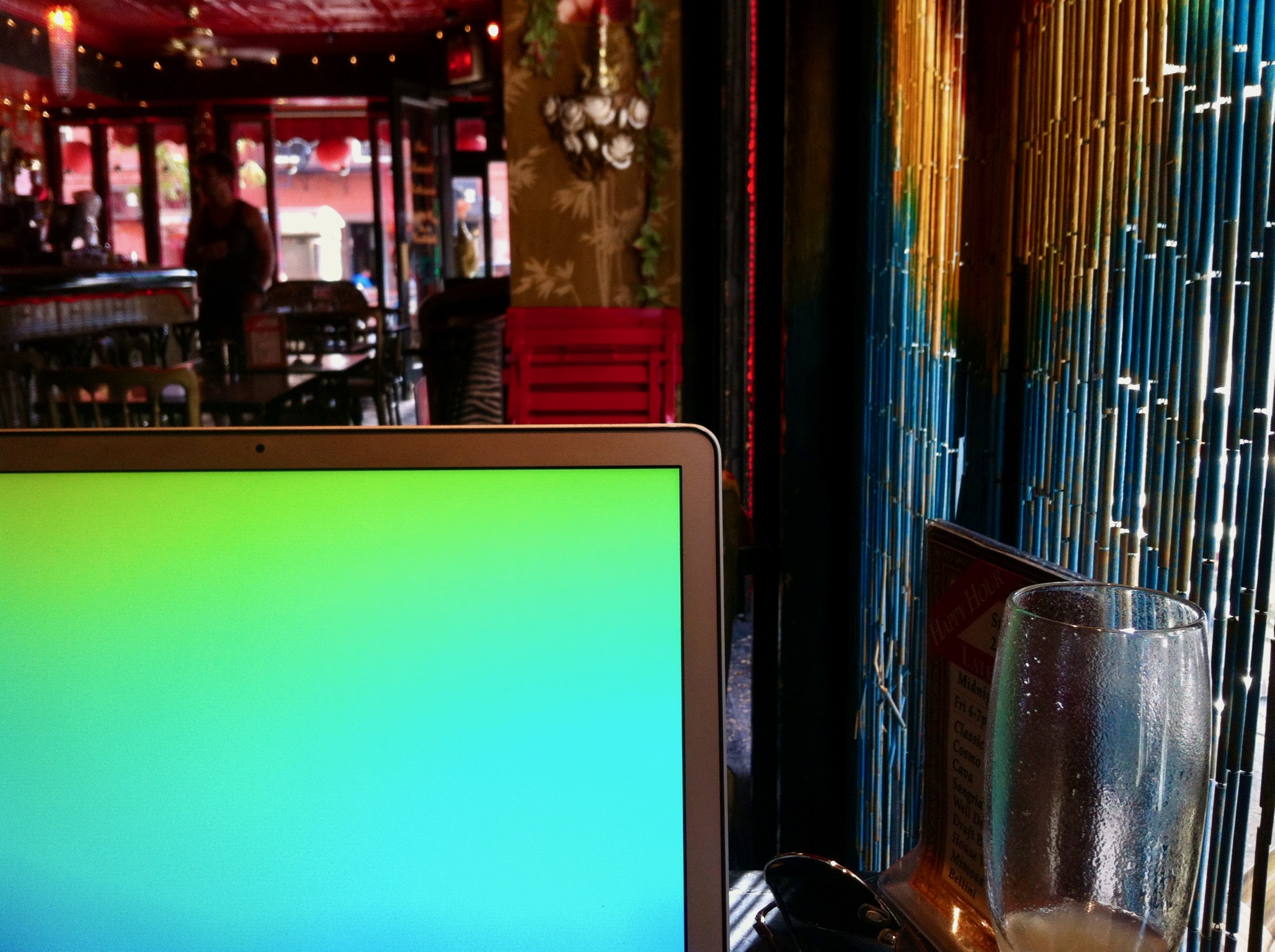 I enjoyed the décor of this New York café.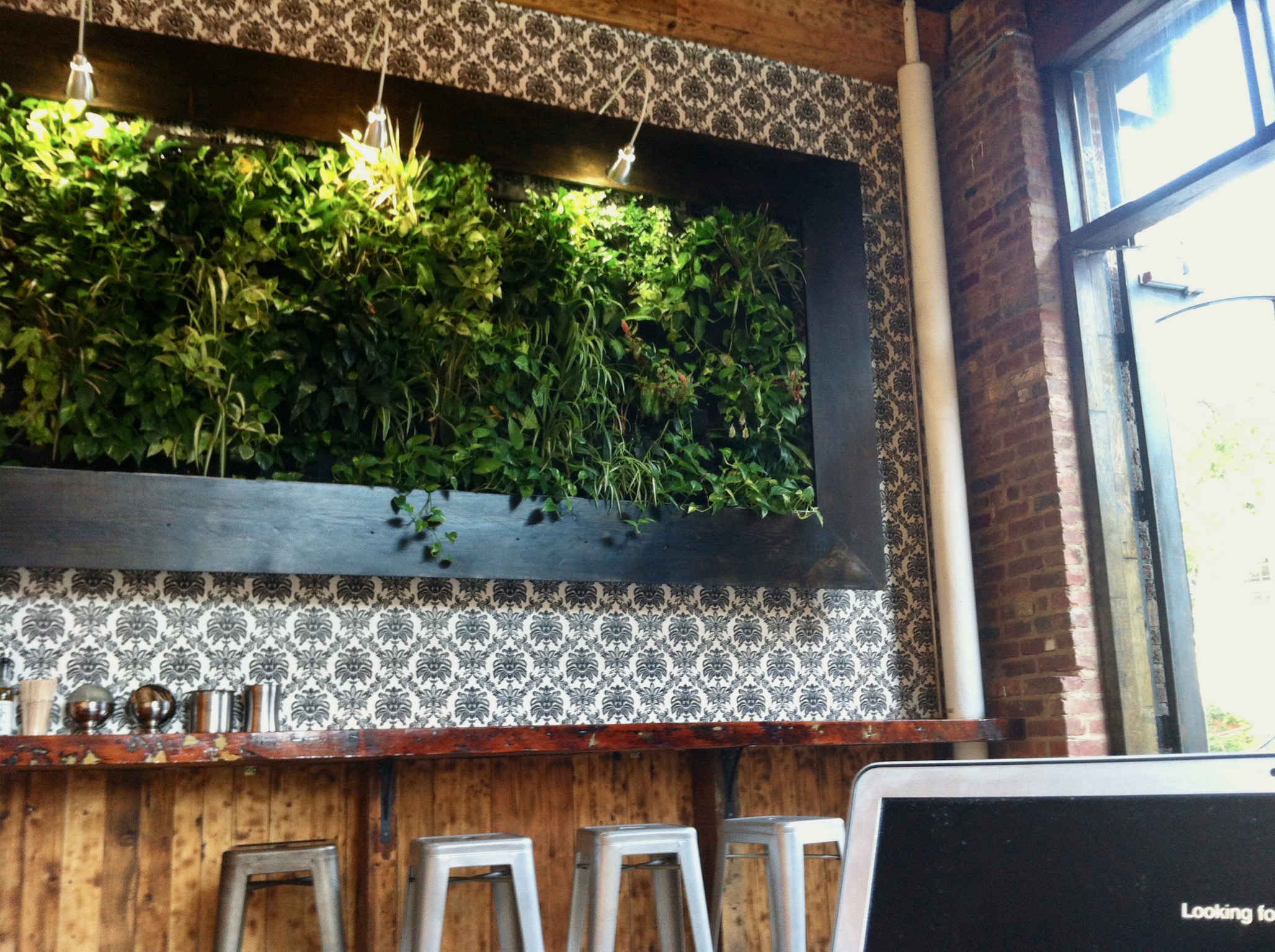 The plants on the wall offered some enriching vibes at this New York café workspace.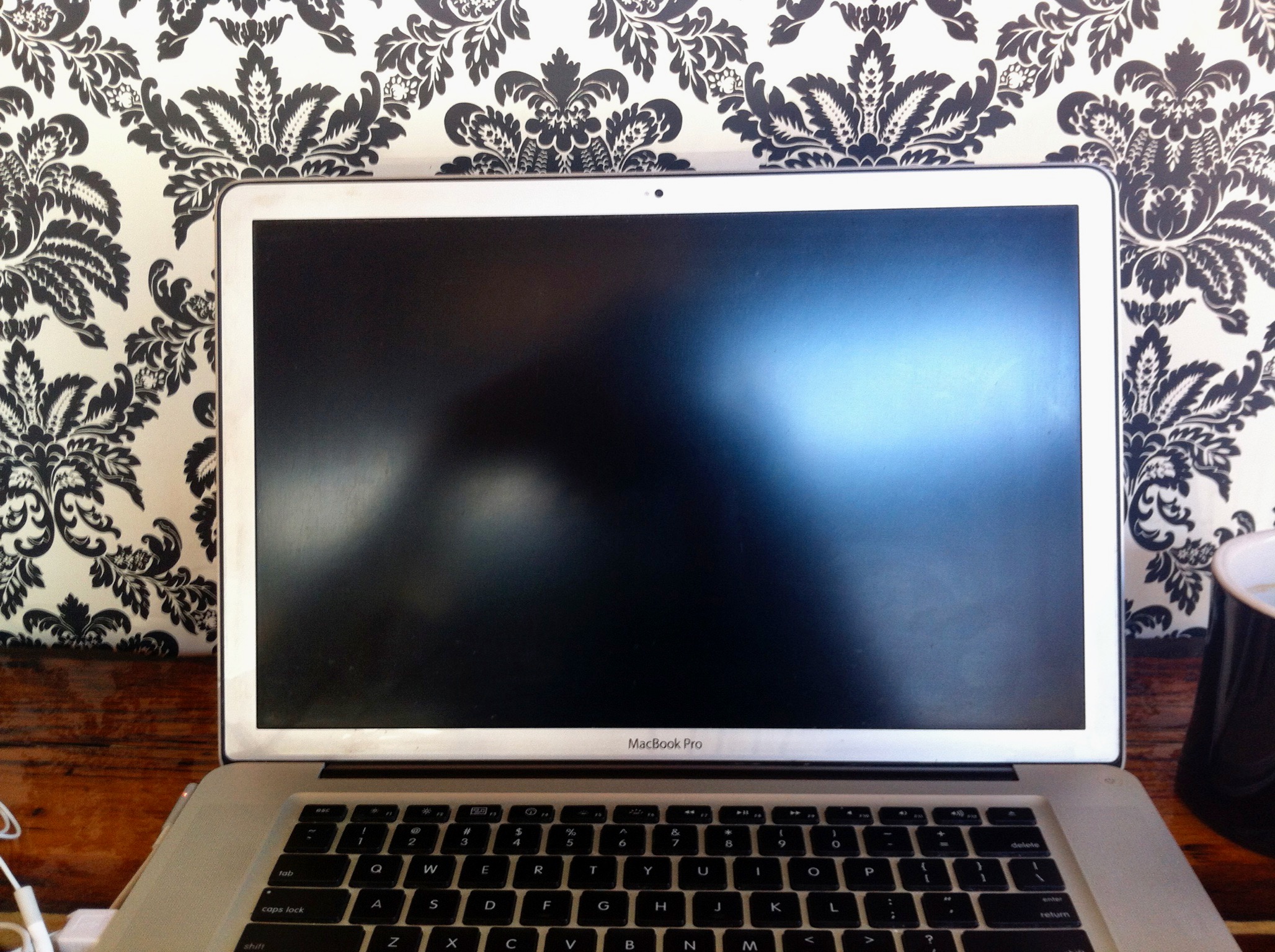 The design of this wallpaper made me smile. What workspace backgrounds make you smile?
One of my all-time favorite places of workspace sanctuary is alongside the bubbling river here at this mill-turned-bistro.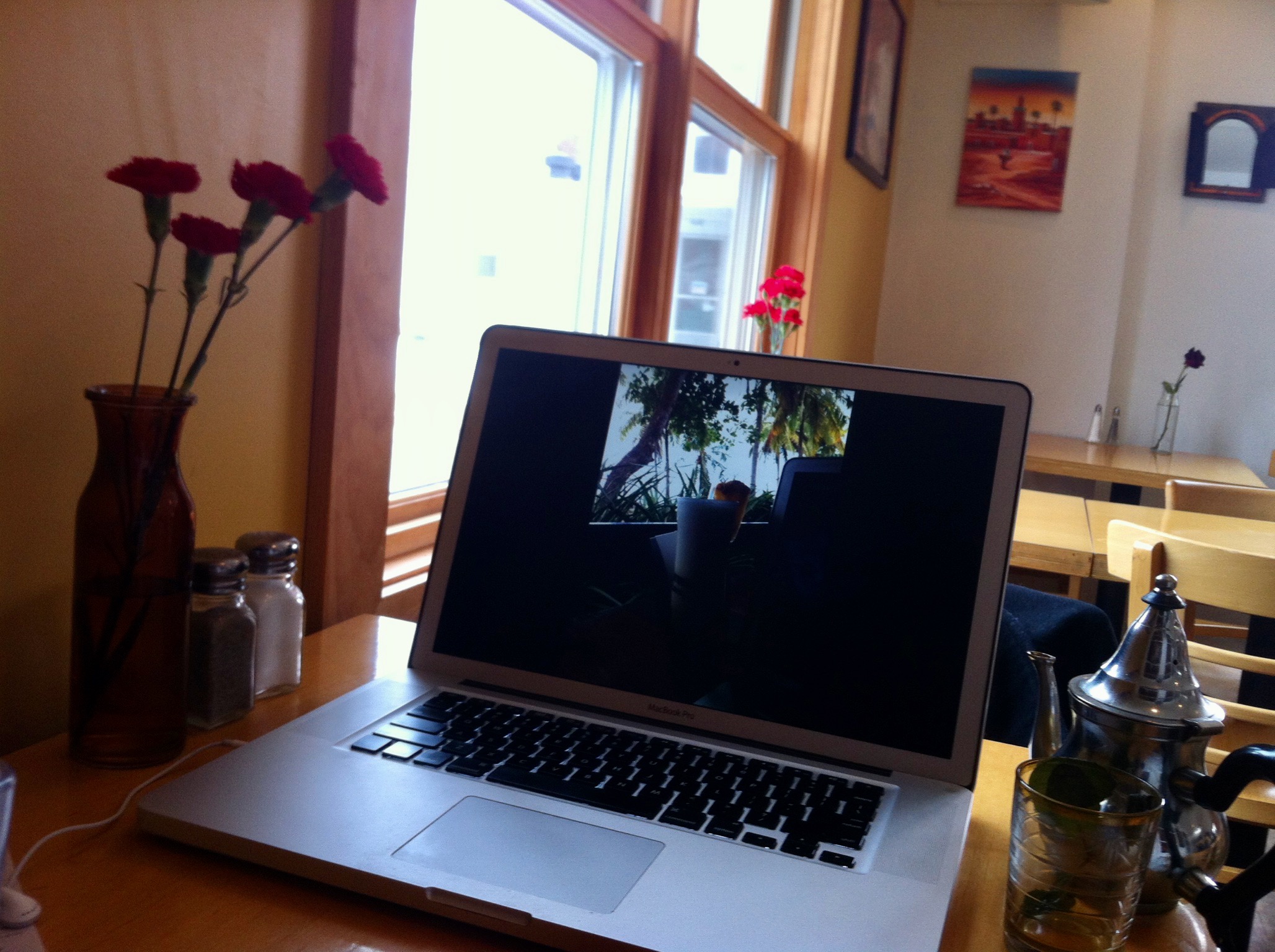 A fruit drink remembered onscreen, while some hot tea is enjoyed in colder climes. I recall cool workspaces fondly while I appreciating new ones as well.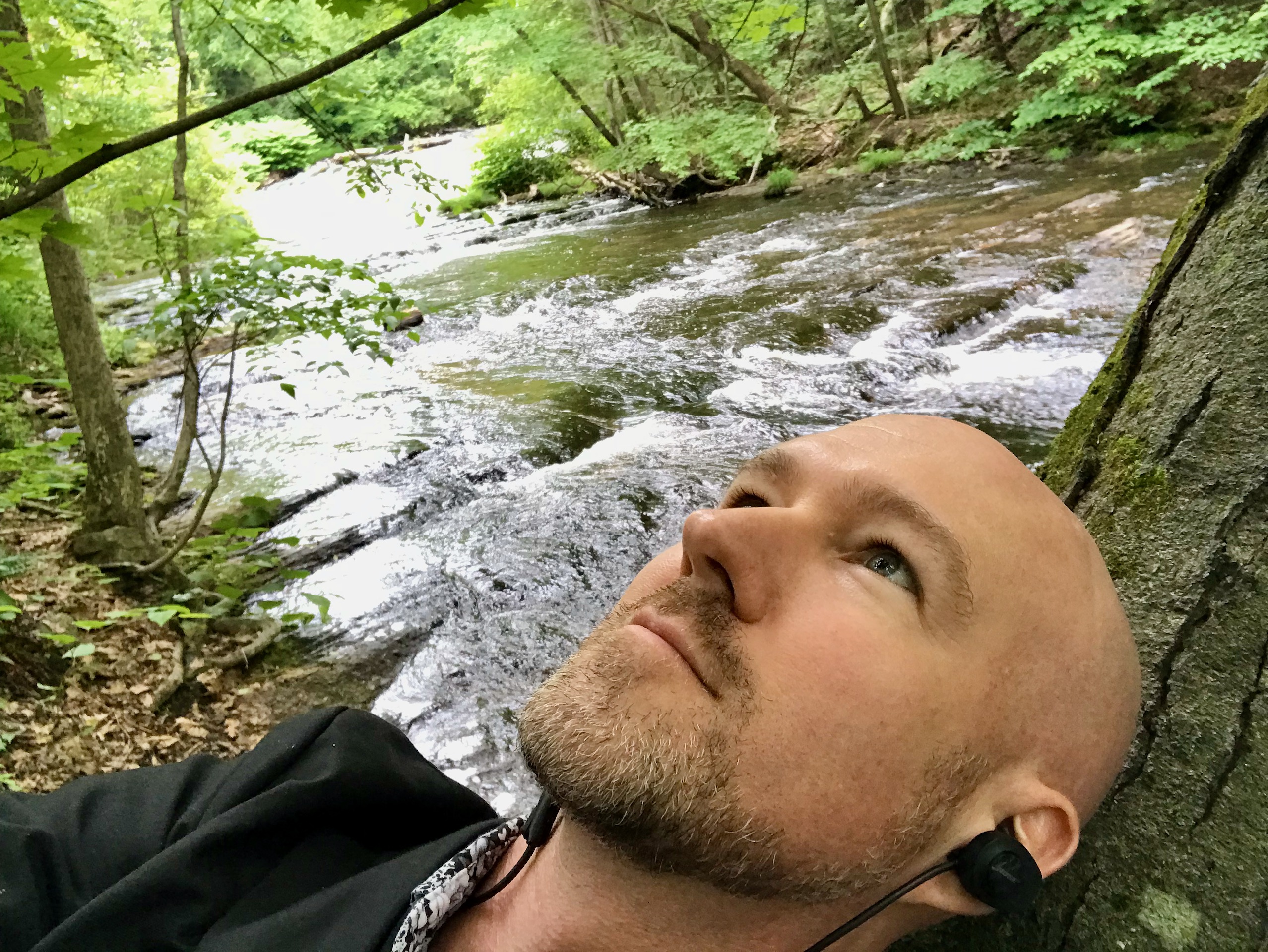 Sometimes it's important to take a moment to contemplate.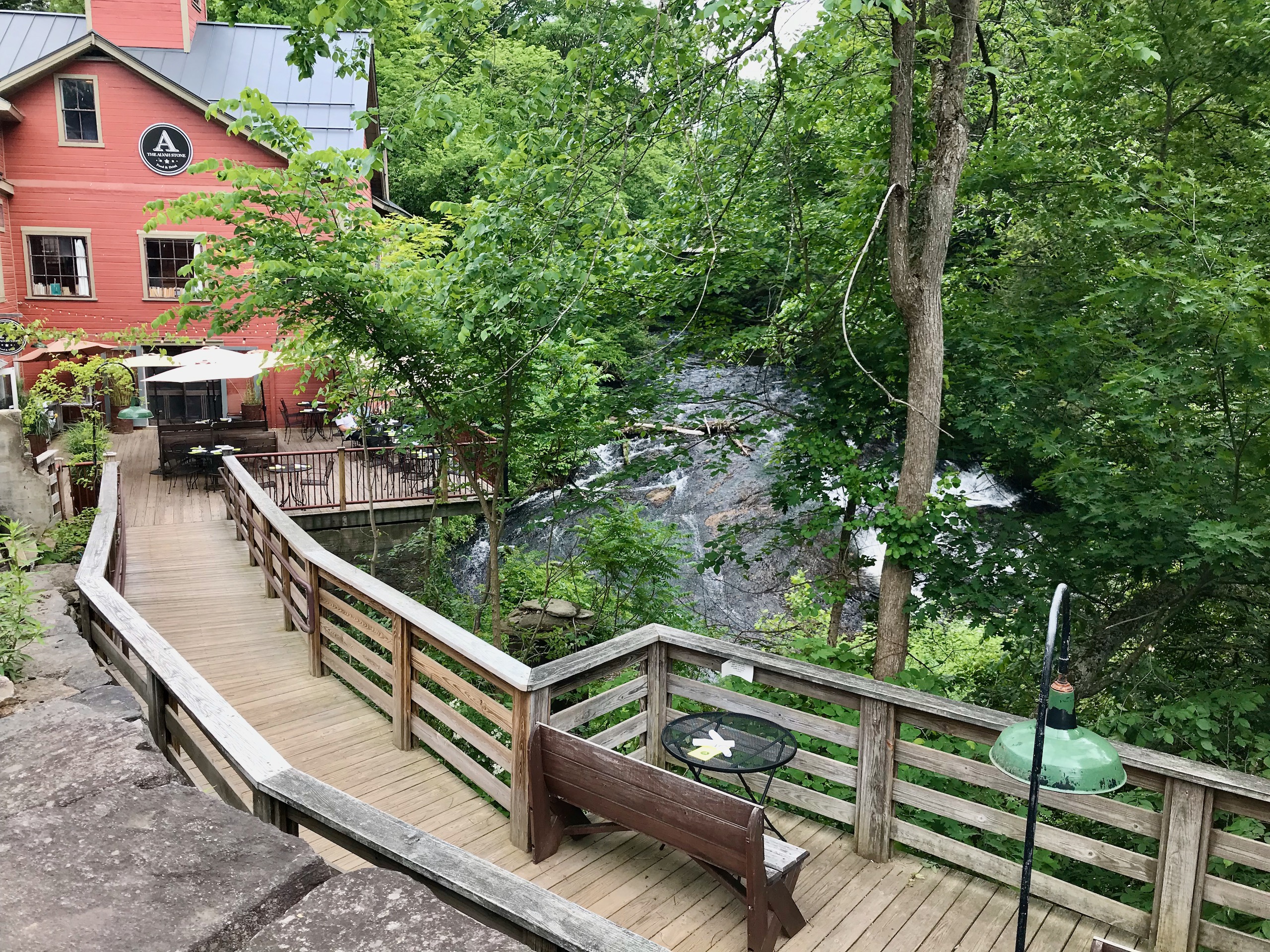 Something about the steadily-moving water seems to cleanse the spirit, and spark inspiration.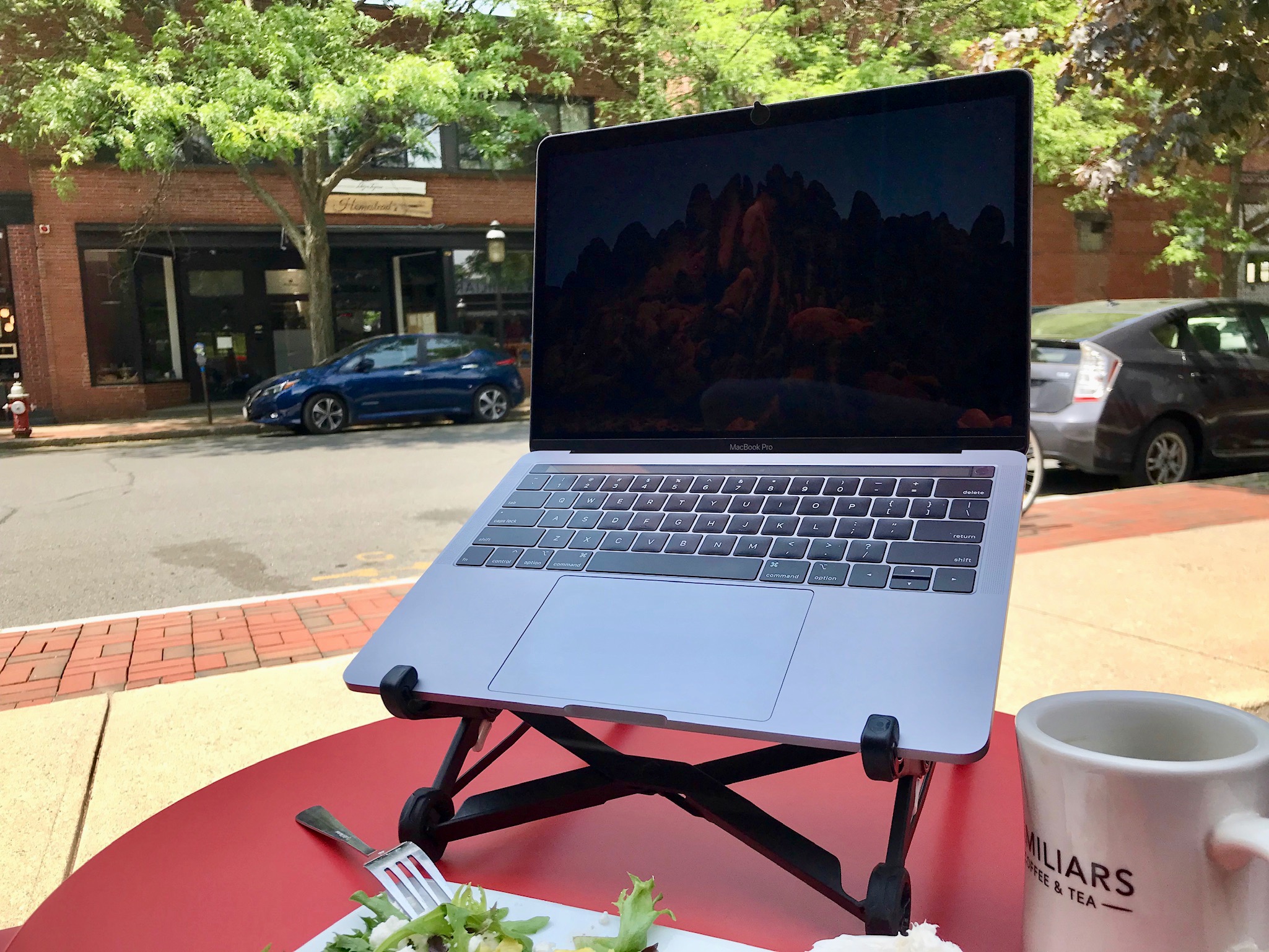 Sometimes I welcome the bustling vibe of the sidewalk café, when I want to enjoy the outdoors as I work.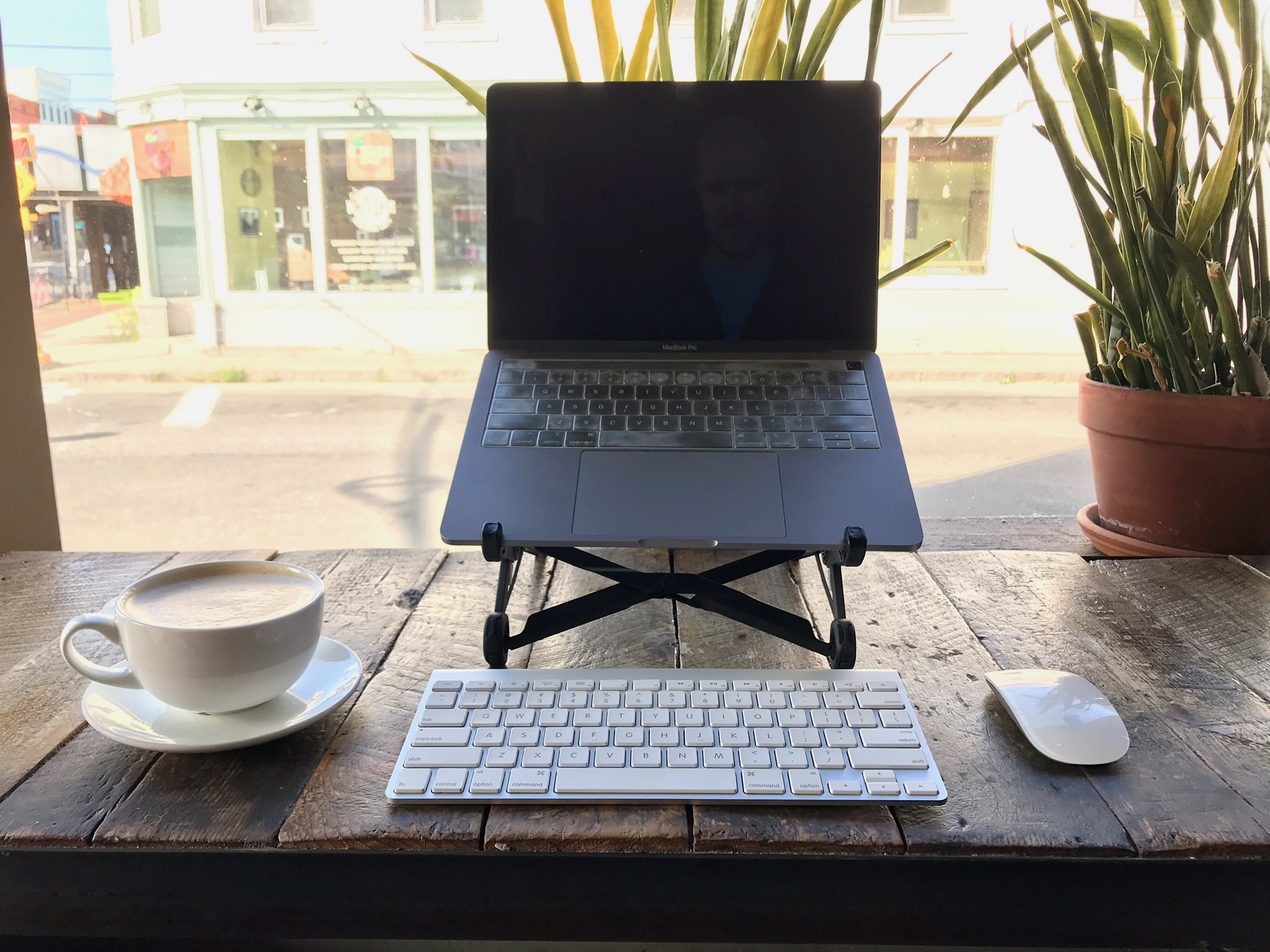 When the fundamentals are in place, you feel ready to make the magic happen.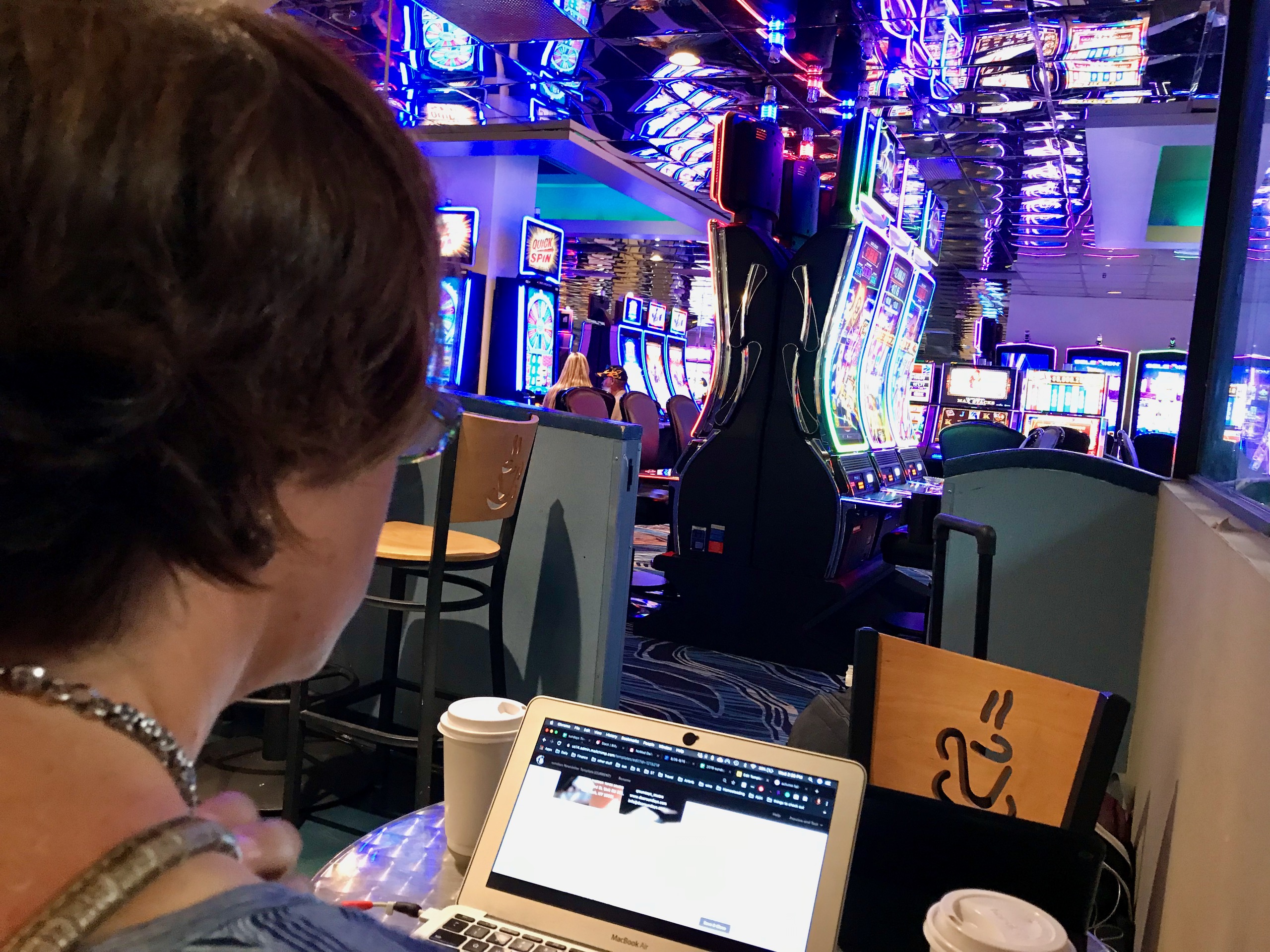 One of our more unusual workspaces was the café alongside the casino. What a kaleidoscope of lights and sounds!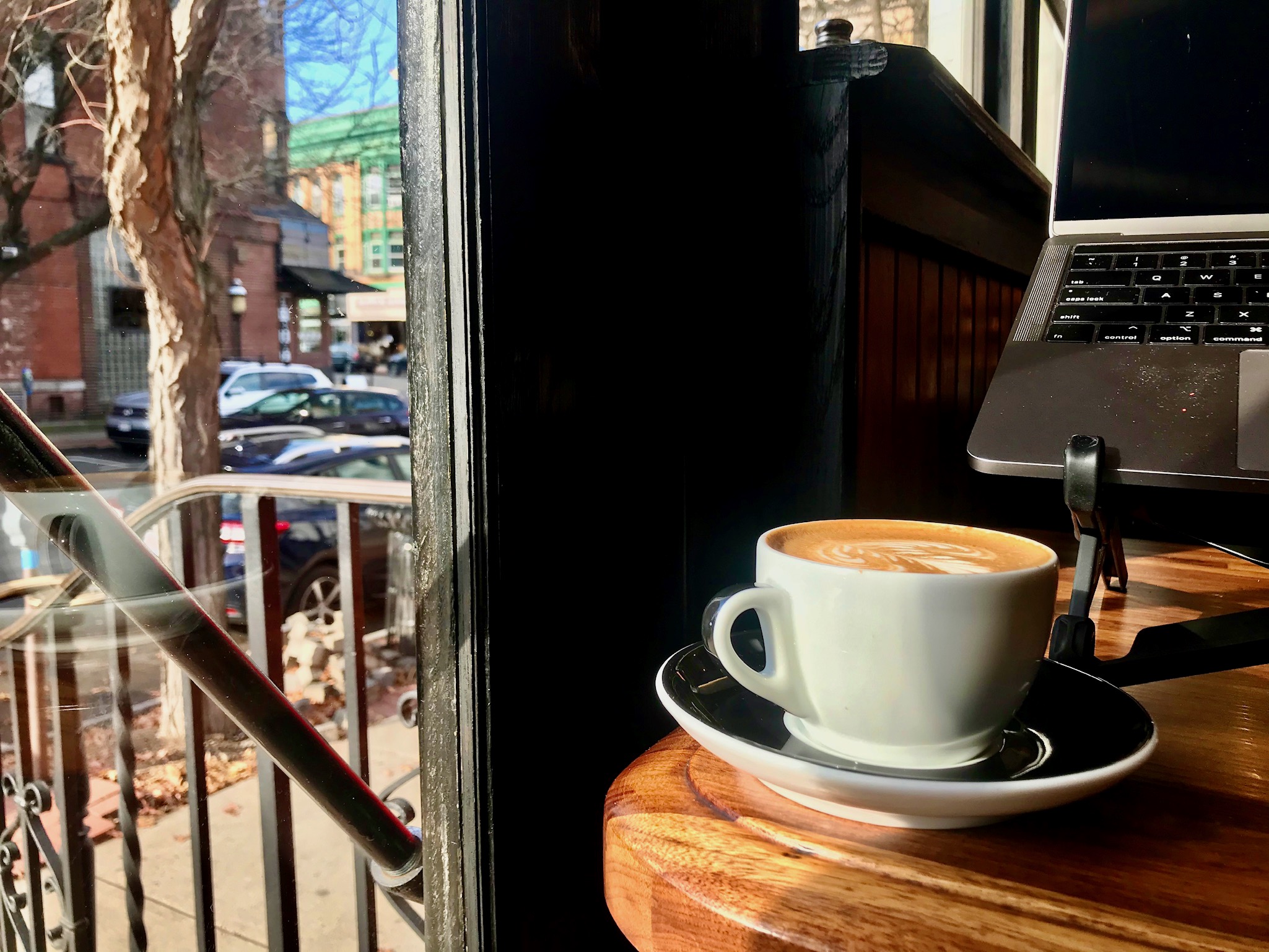 A cappucino can add so much to make a workspace feel especially sublime.
Enjoy this post? Pin it for later!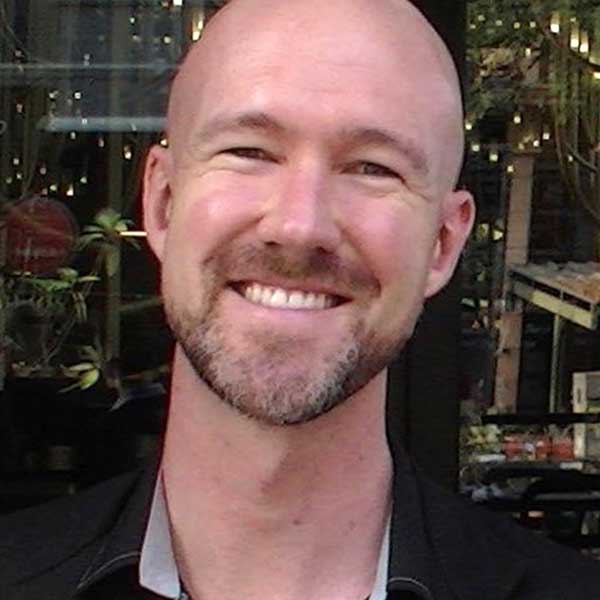 Curtiss is a lover of delicious atmosphere, experiments in location independence (and digital nomadism), and that magical place where wifi and paradise overlap.