Yellowstone National Park Offers An Amazing Life Experience, Actually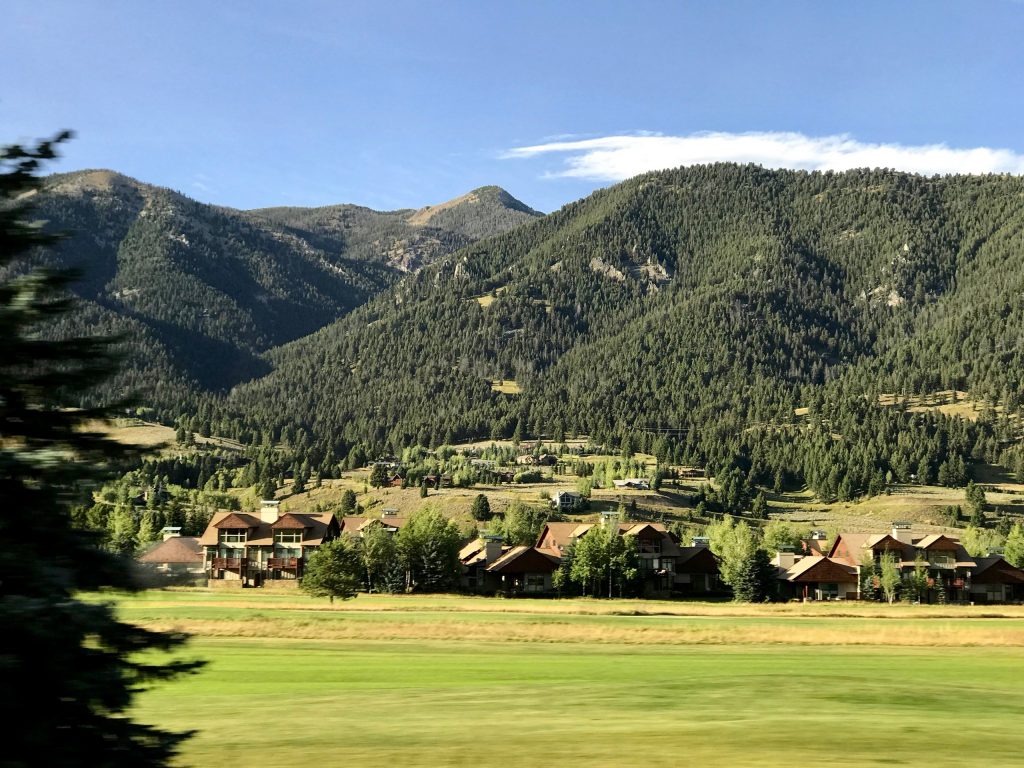 We stayed in the town of Big Sky on our first night, which is poised just outside Yellowstone.
Big Sky is a fancy new town, developed in a convenient spot outside the park.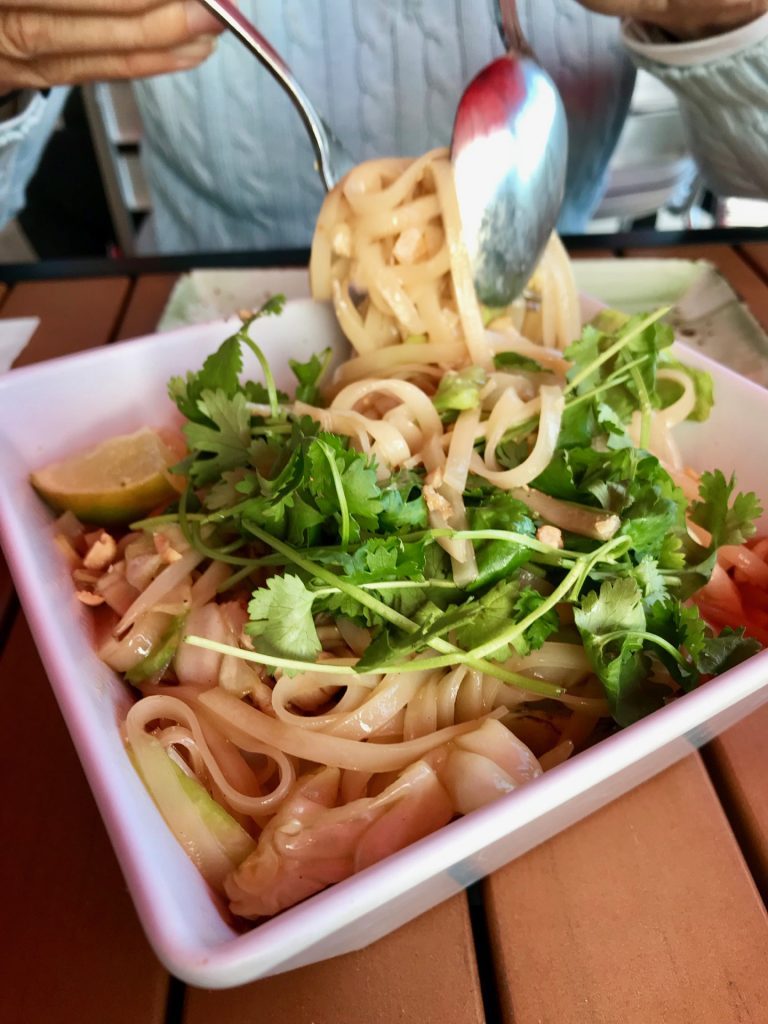 Thai food? Why not!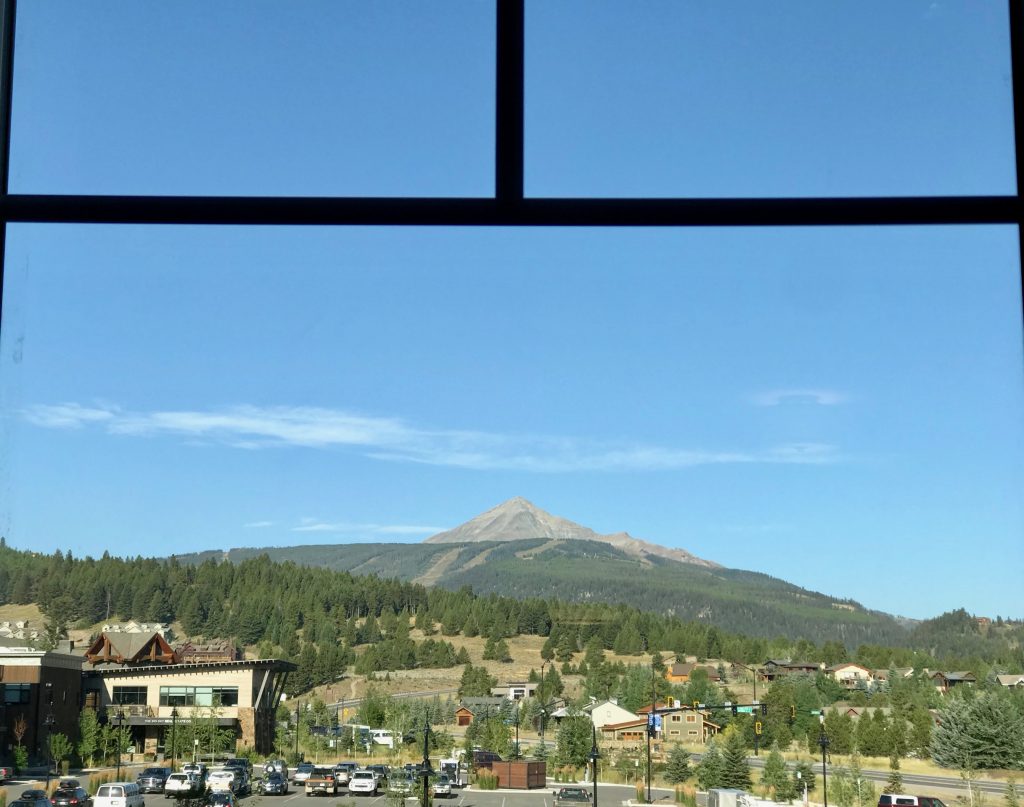 Not a bad view to wake up to.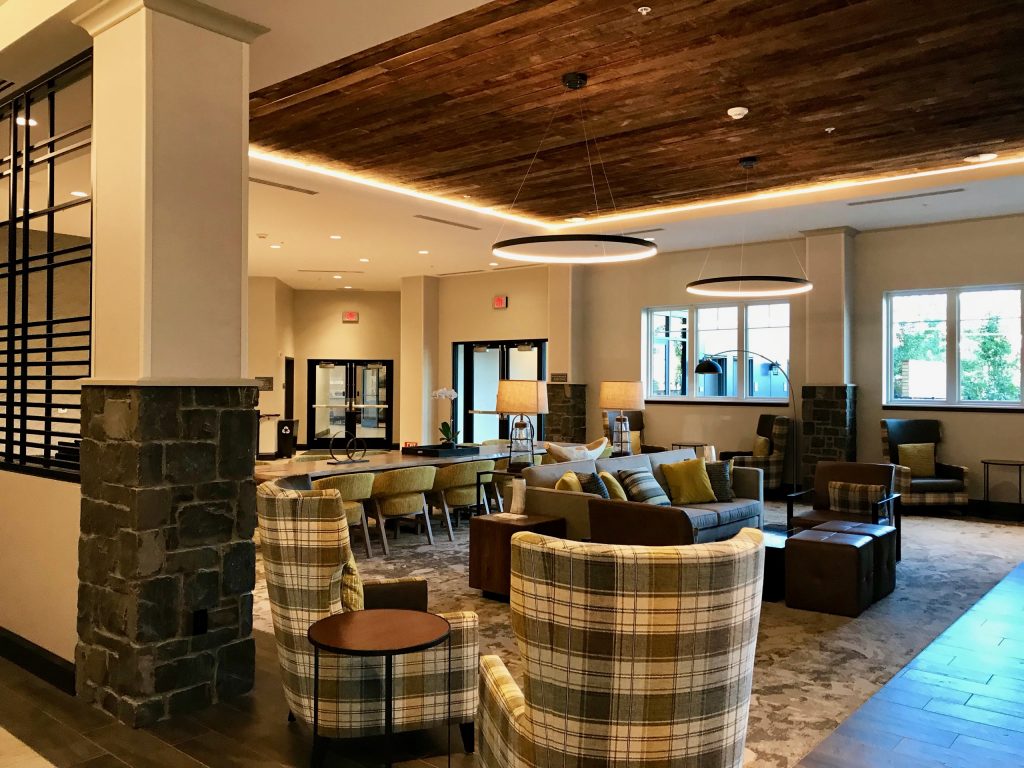 A bit of delicious breakfast at the hotel, and we were on our way!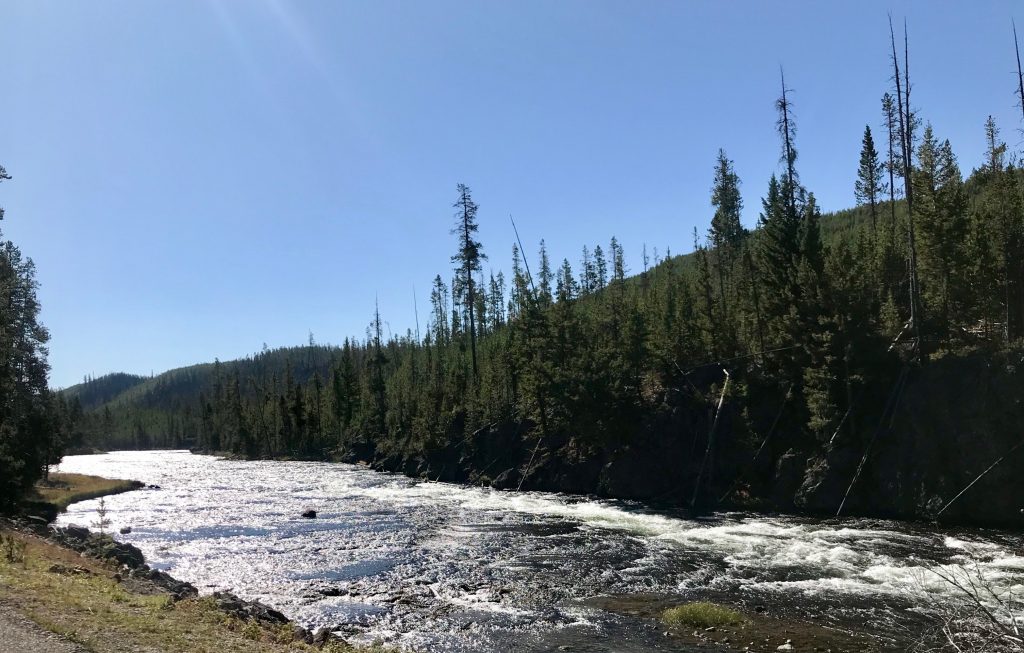 The grandeur of nature in this area was beginning to dawn on us.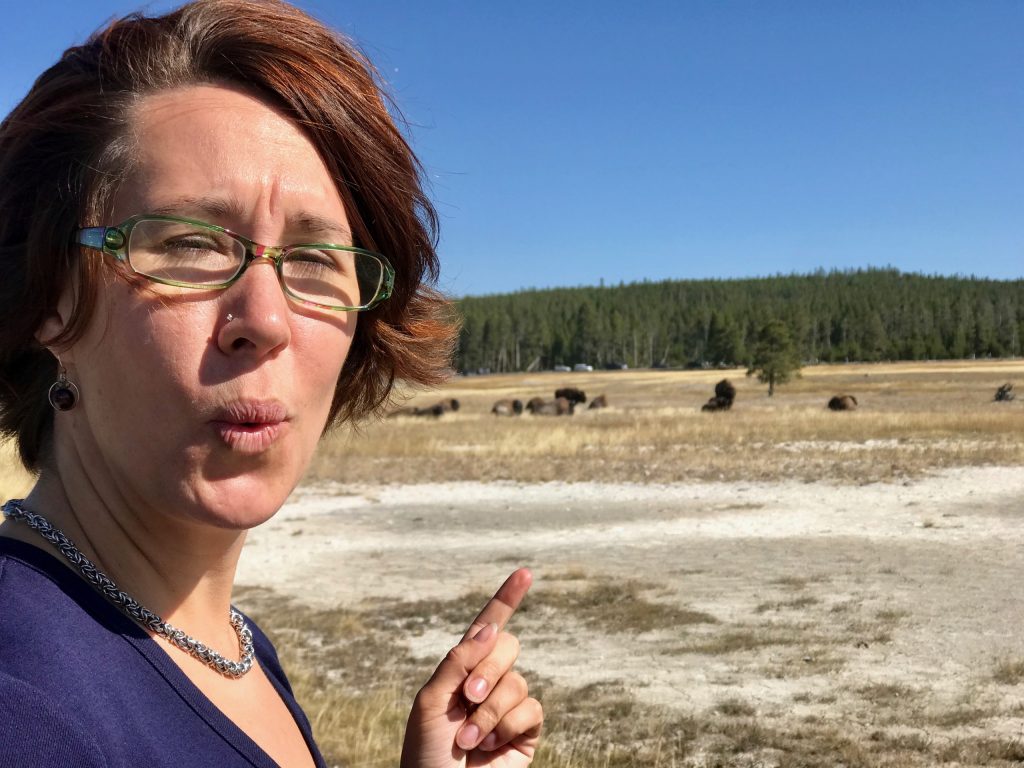 Ooh, what's this? Buffalo??
Some buffalo hang out in herds, and some seem totally fine with enjoying some personal time.
We didn't expect to spot such exotic creatures at the park! These fancy pooches were total divas, showing off for the camera.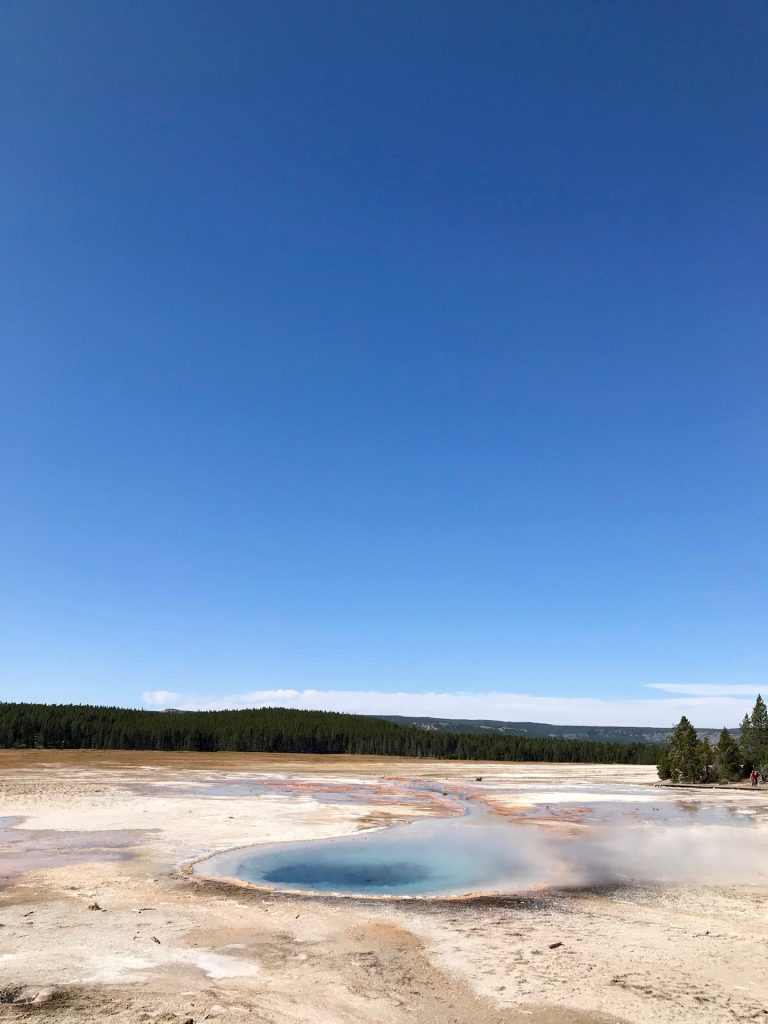 Due to seismic activity, there are some incredible hot springs in the area.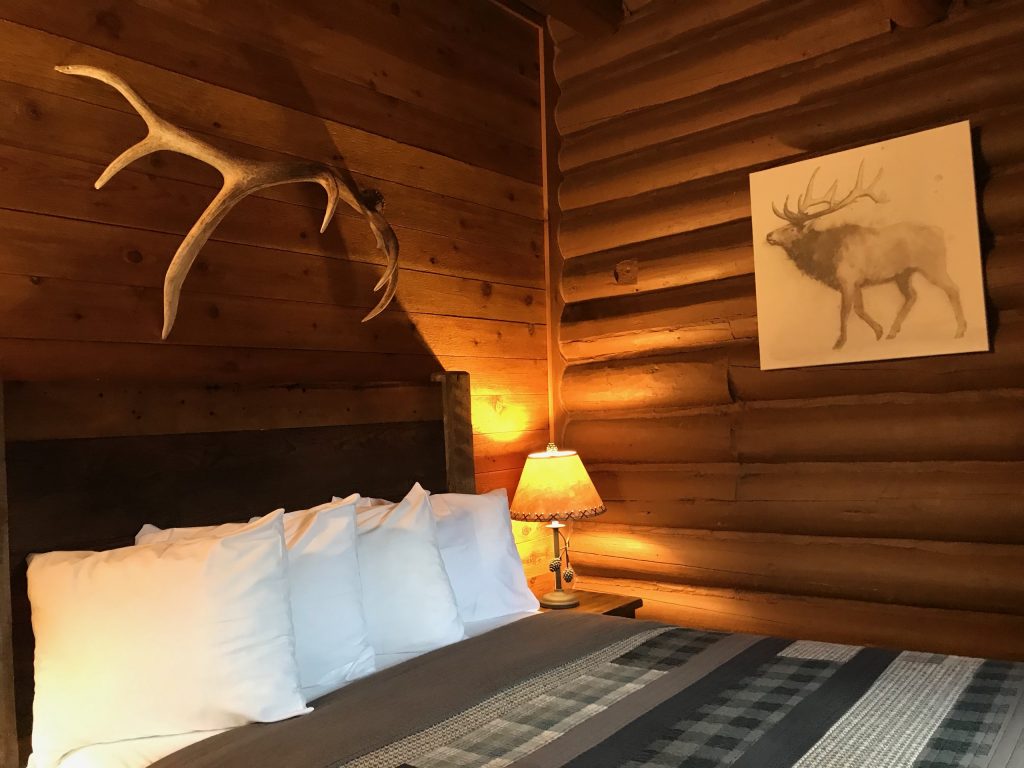 We enjoyed some relaxing, refreshing times in Elkhorn Lodge in West Yellowstone.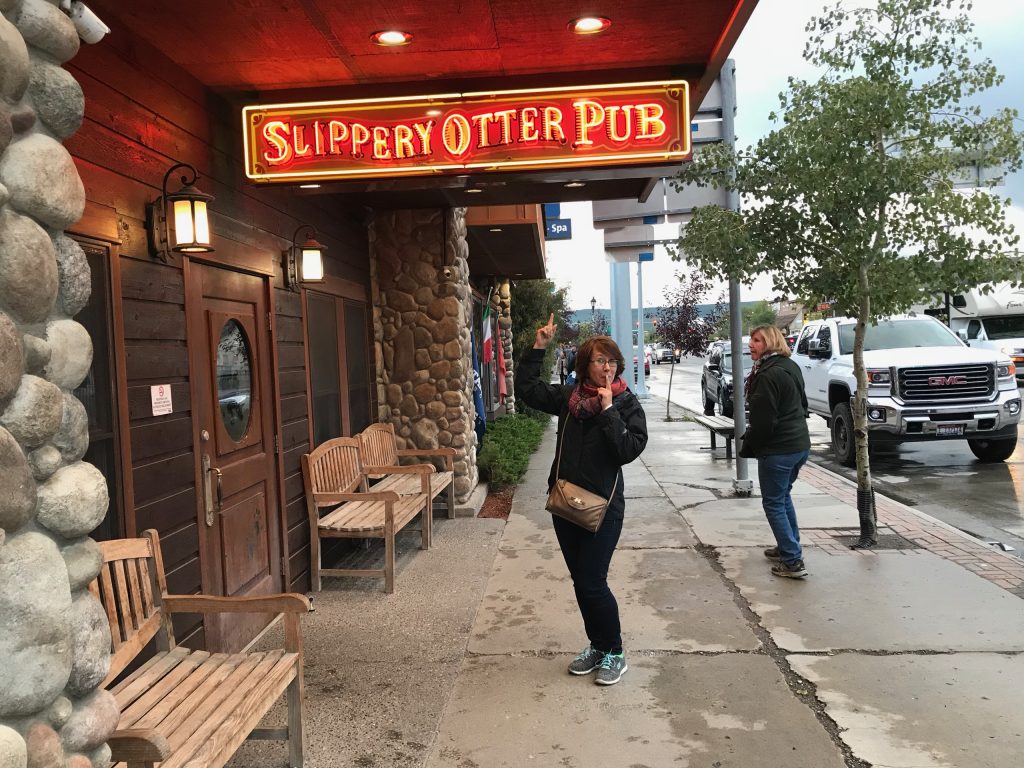 This pub name gave us a giggle.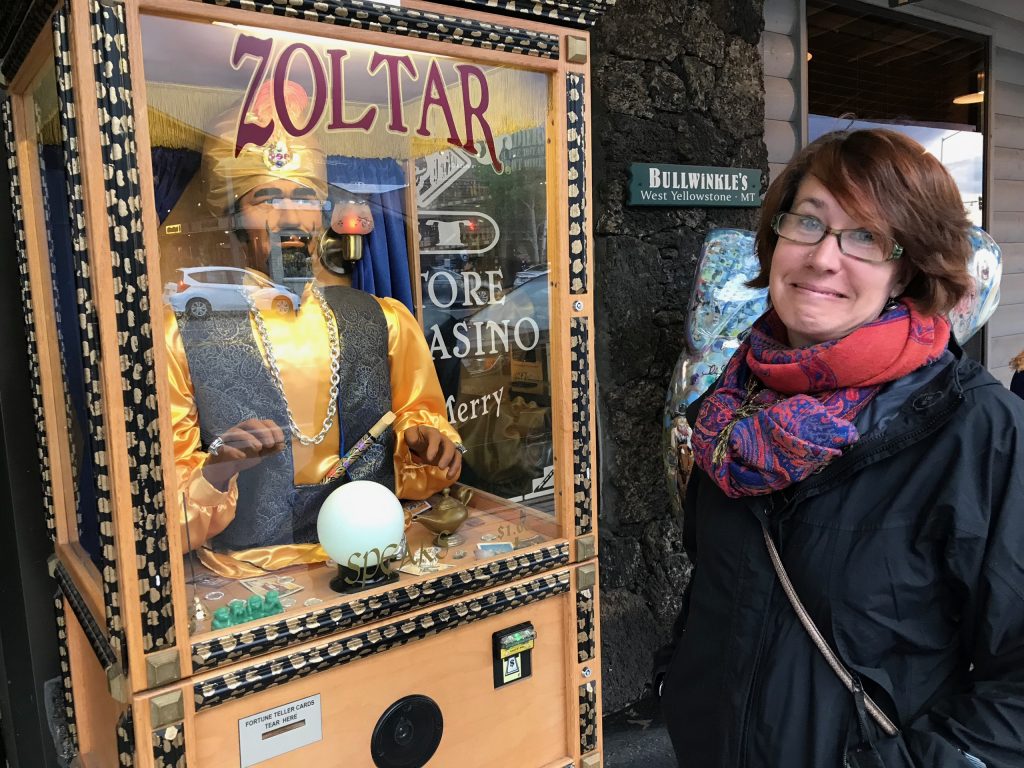 When the future looks hazy, it may be time to do the windows.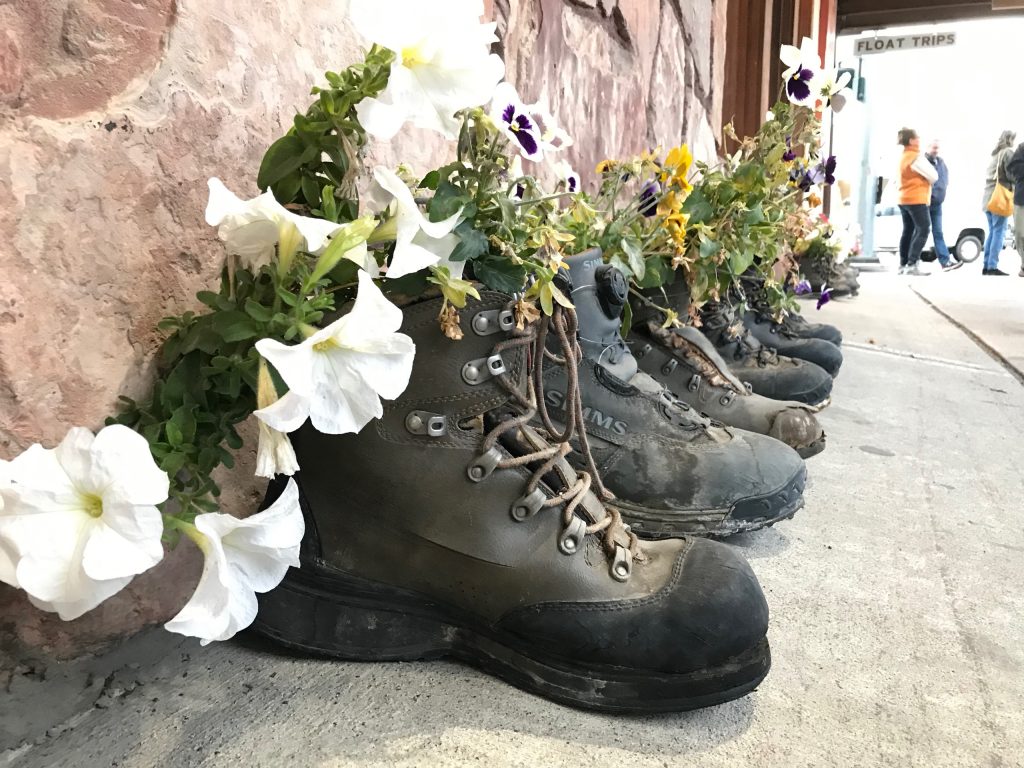 This outdoor sport shop used a bunch of old boots as flower pots.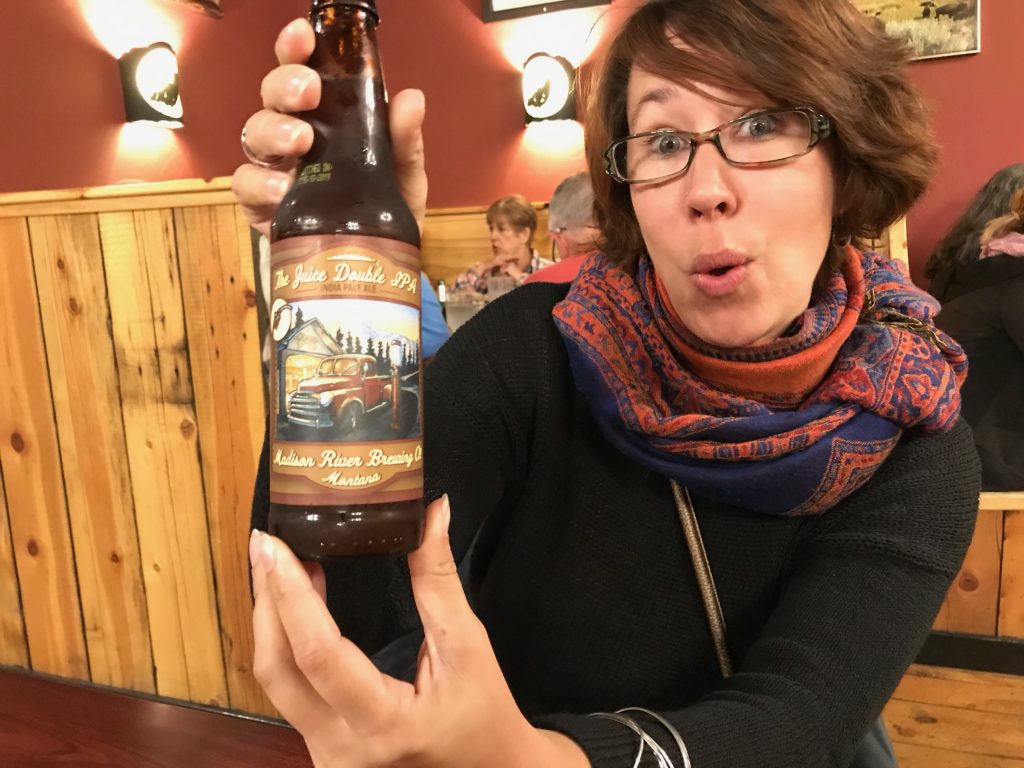 There were quite a few craft beer in the area. I especially liked the name of one, called "Moose Drool", haha.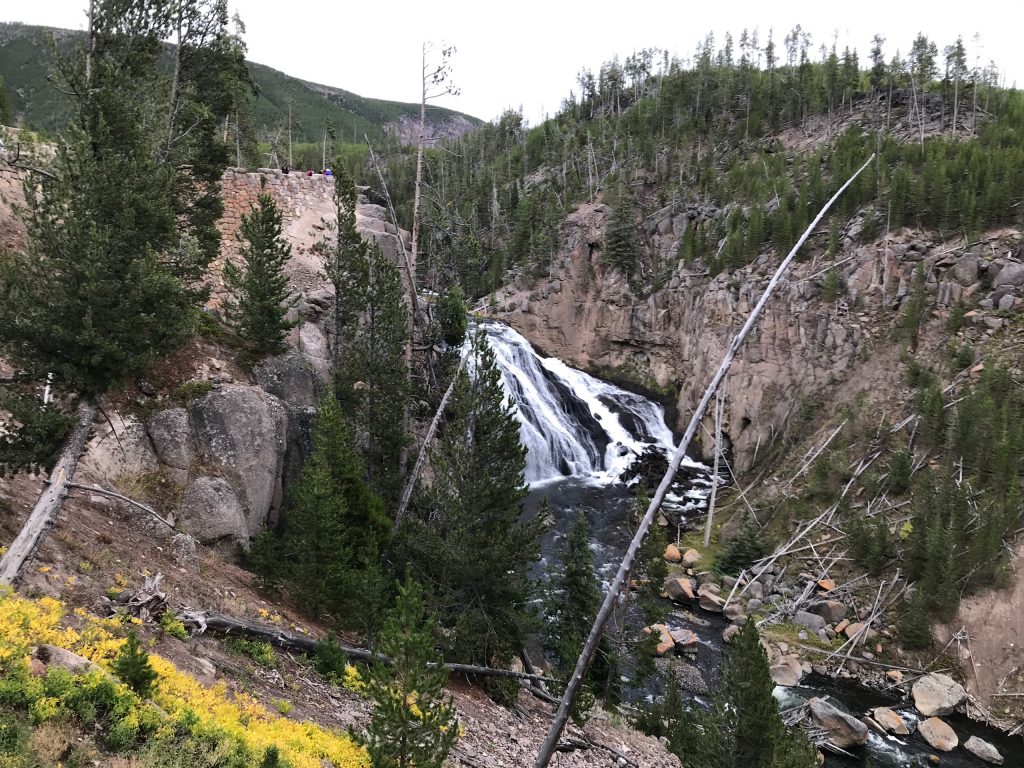 Cascades, galore!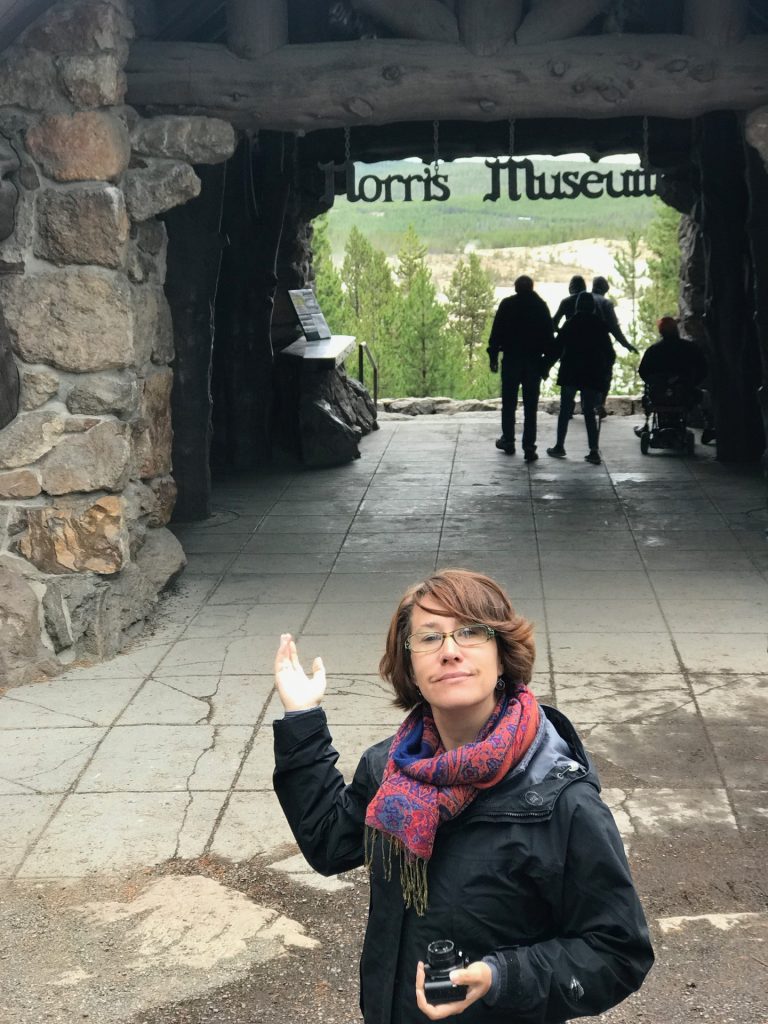 One park manager of yore was named Norris, and he had quite a knack for getting things named after himself.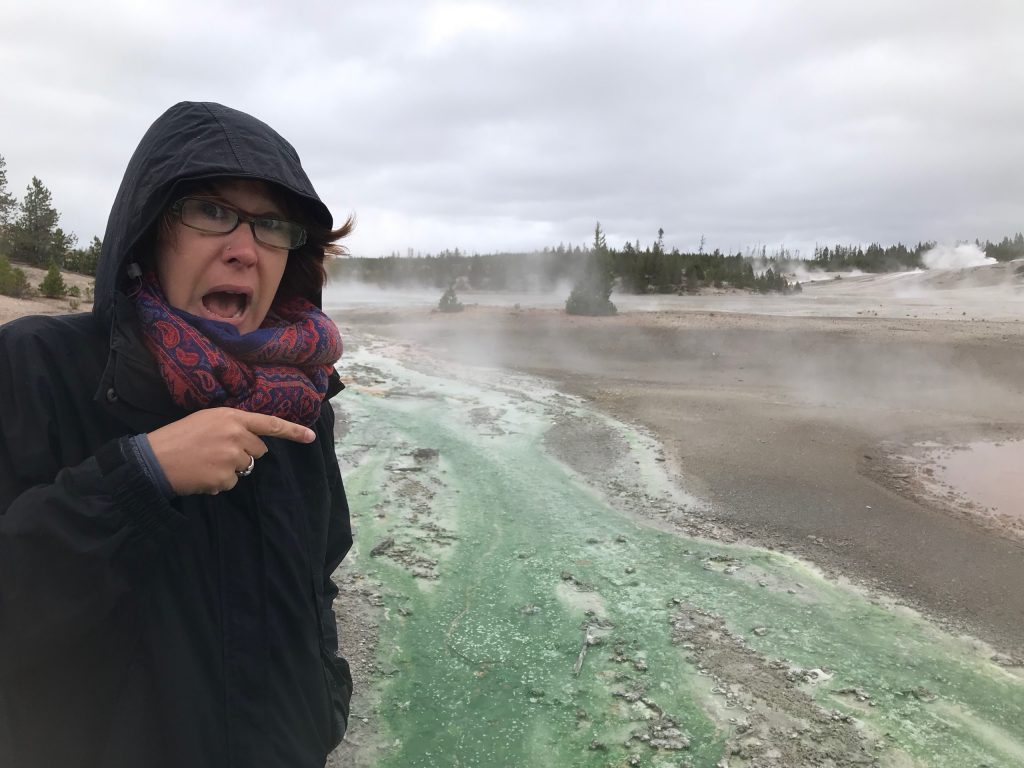 What wild color! The minerals bubbling up from the hot springs produce all kinds of chromatic delight.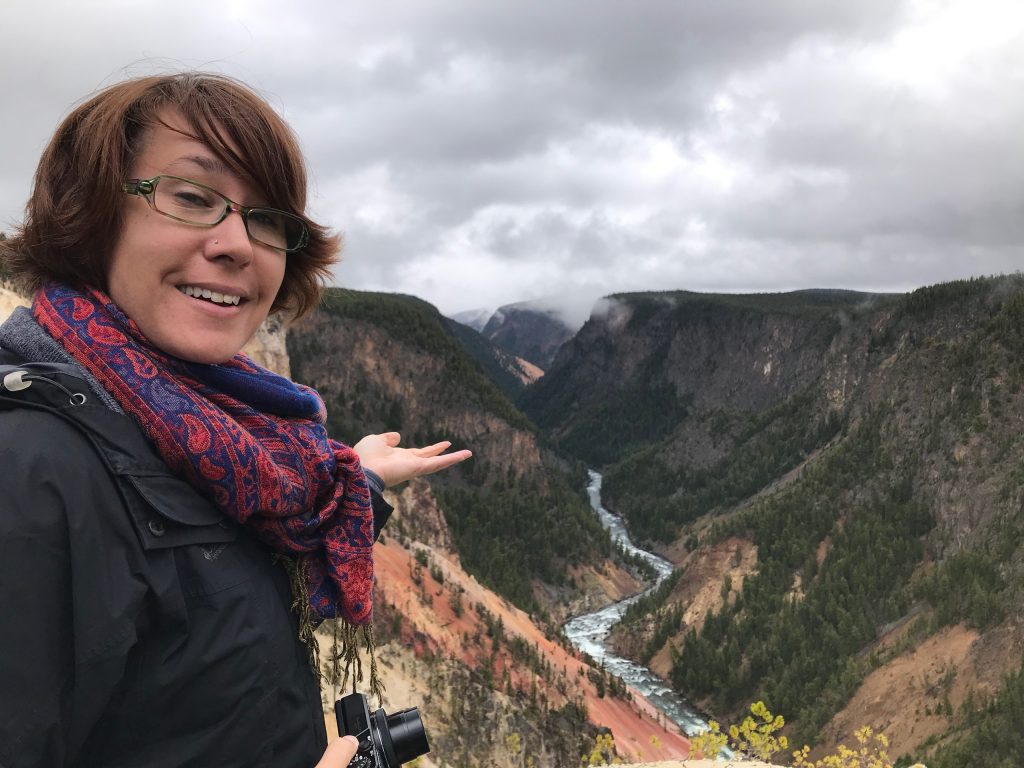 When you appreciate the eras that it took for some land forms to take shape, it's staggering.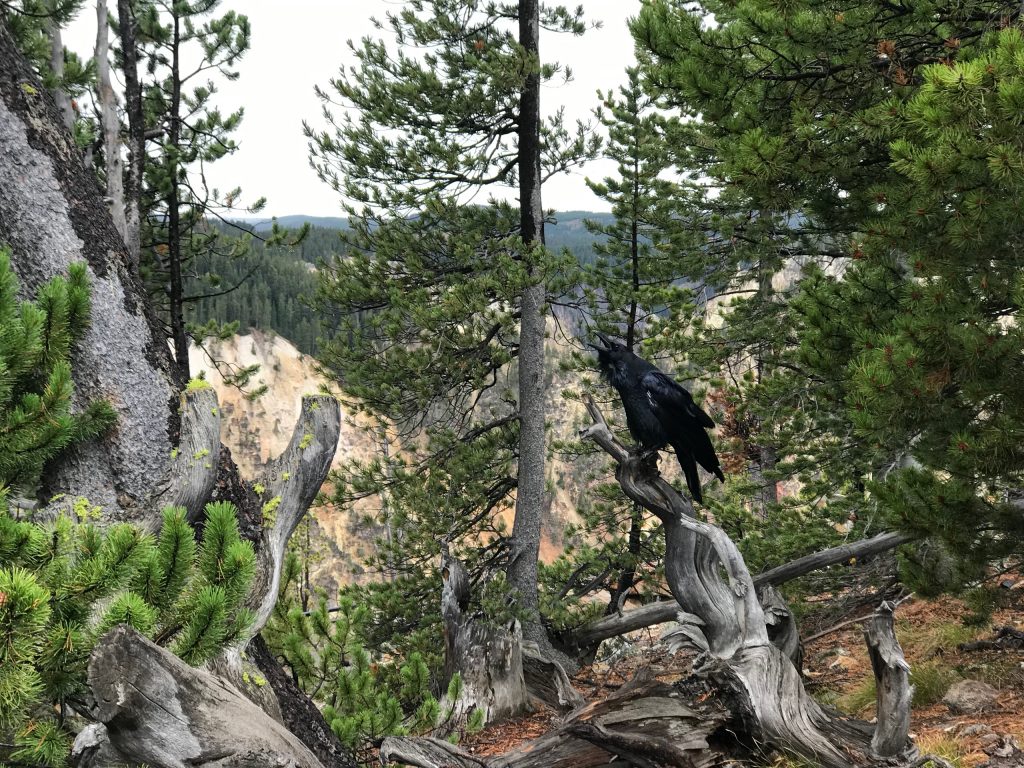 This raven was chatty, and astoundingly huge.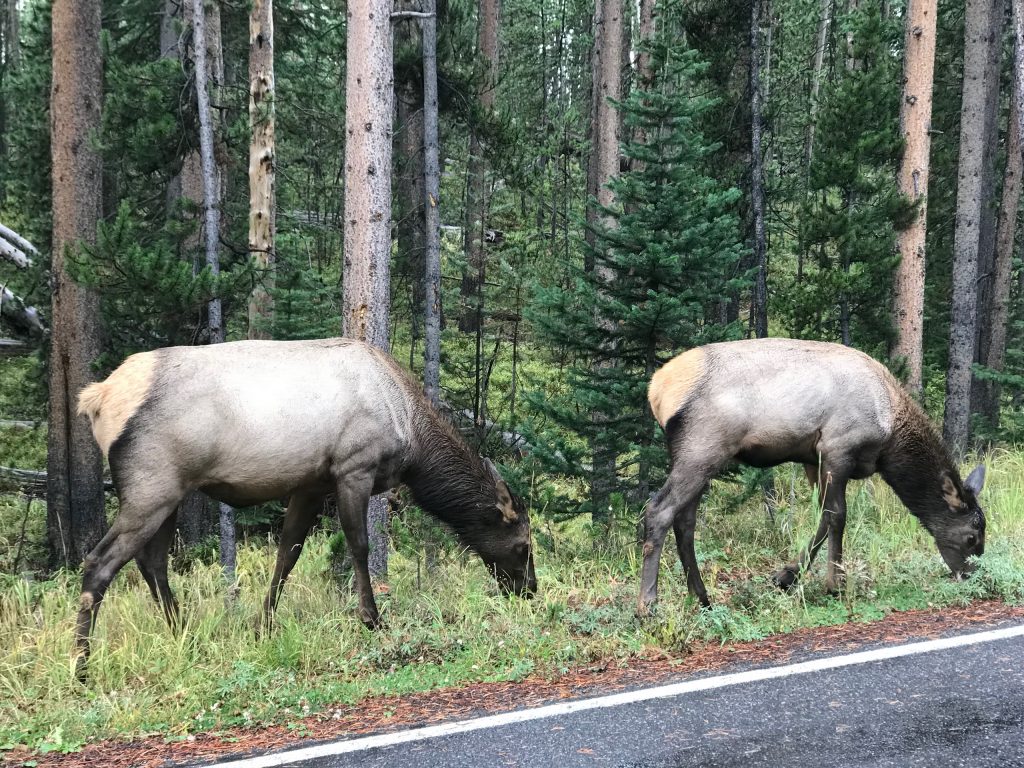 At Yellowstone, the wildlife runs the show. The animals wander wherever they like.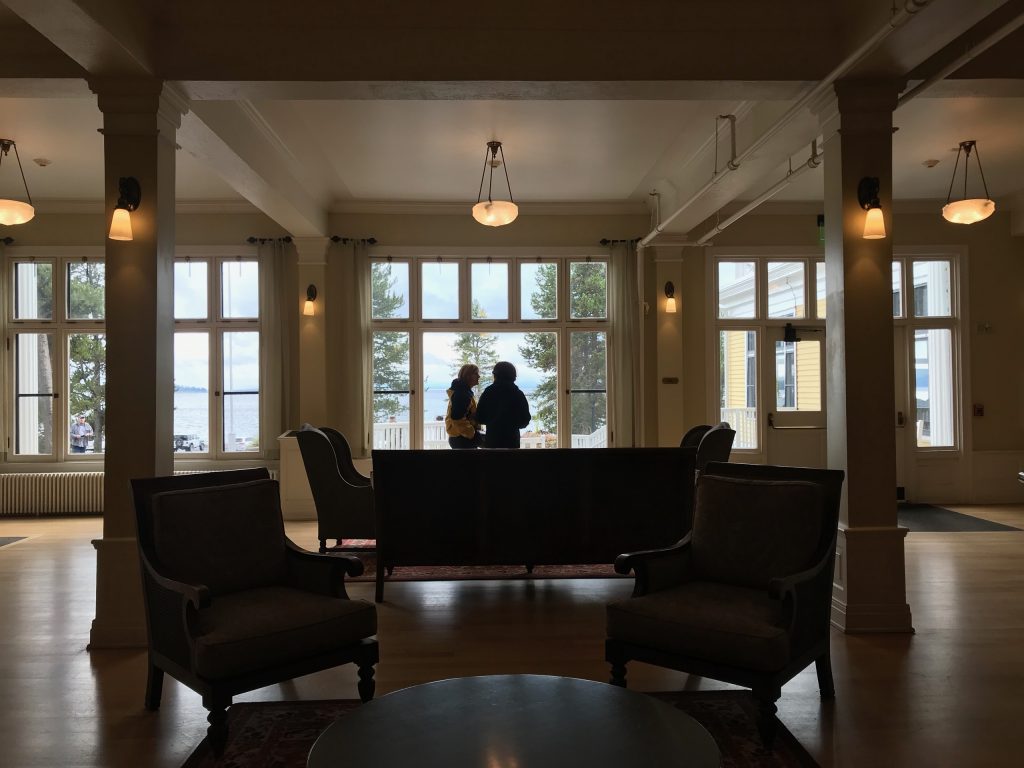 This hotel on Lake Yellowstone had a vintage charm.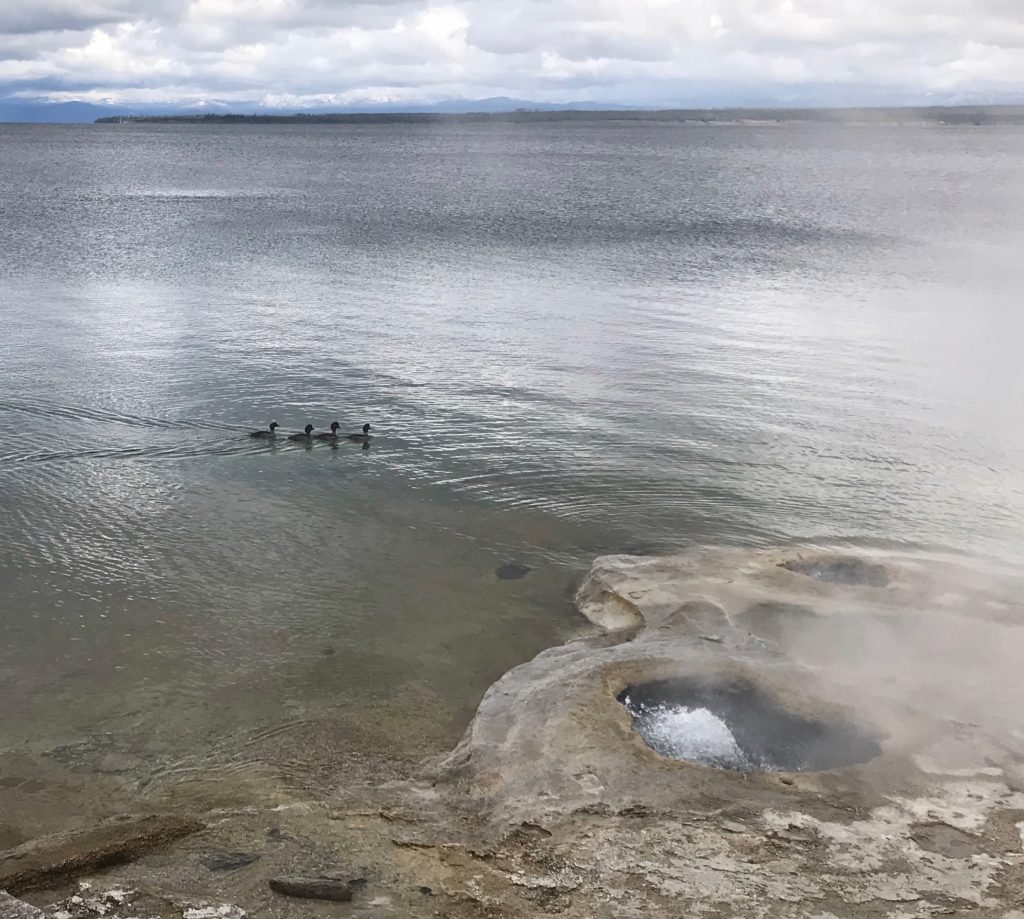 These little ducks casually paddled past a bubbling hot spring.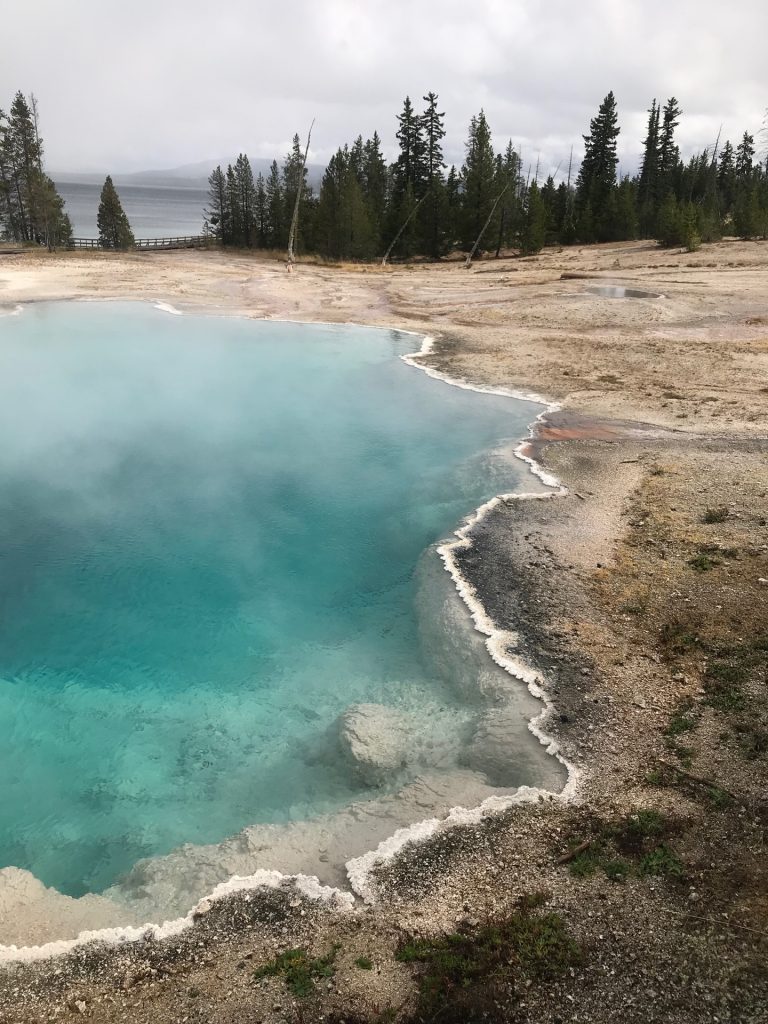 What beauty! The minerals in the hot springs add such a nice hue, in some cases.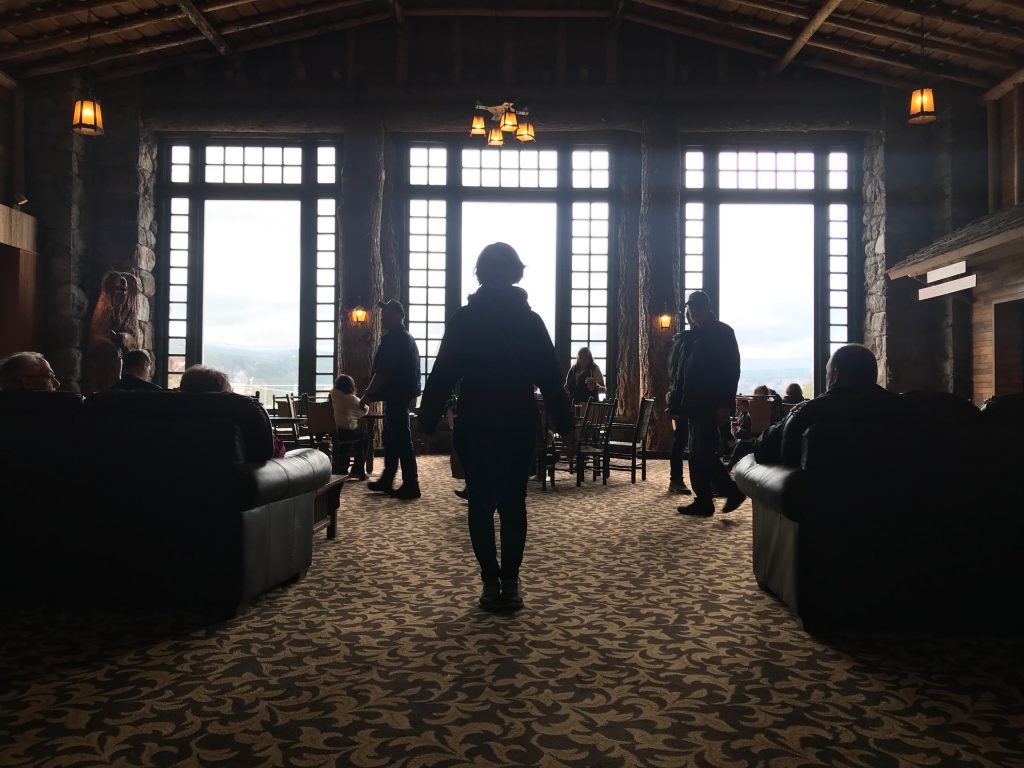 By the time that we arrived at Old Faithful, we had a great sense for the park.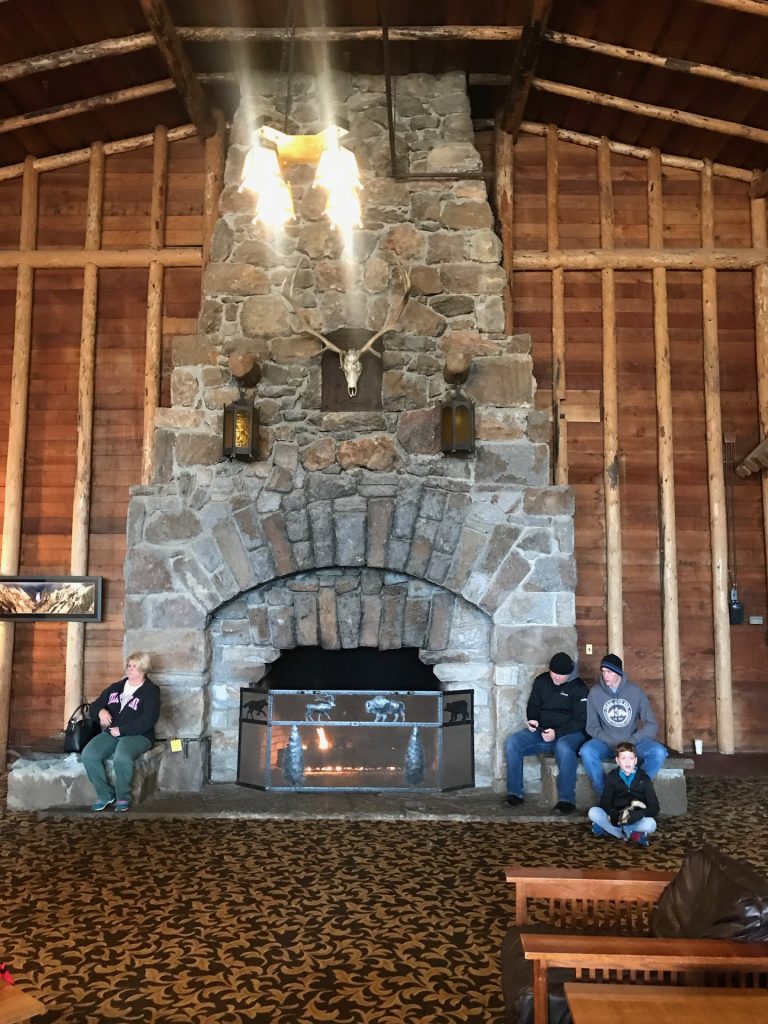 The Old Faithful Lodge was a cozy place to settle in, as we awaited the geyser's dependable next eruption.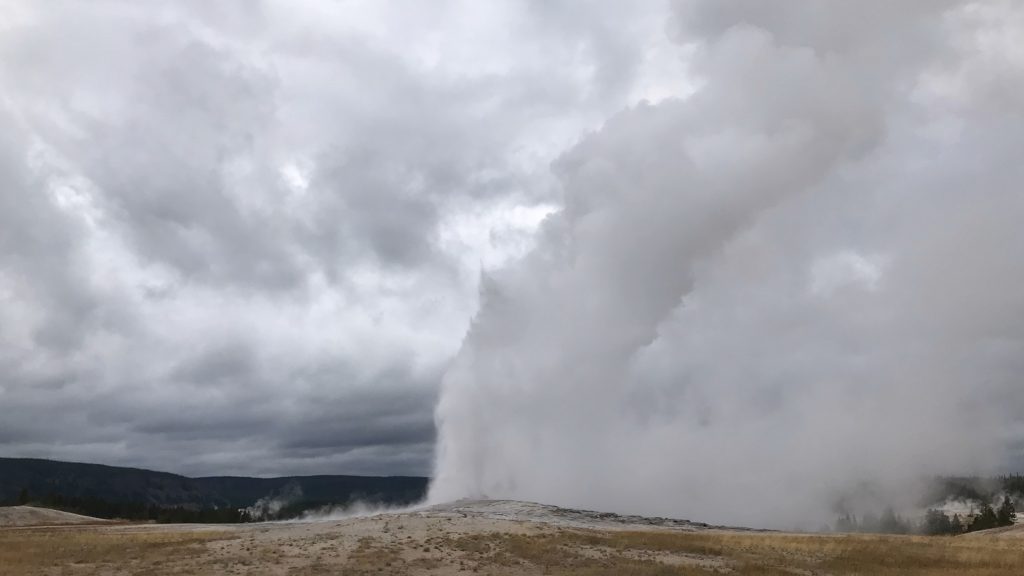 Wow! Old Faithful lived up to its name, and it put on a show right around the expected time.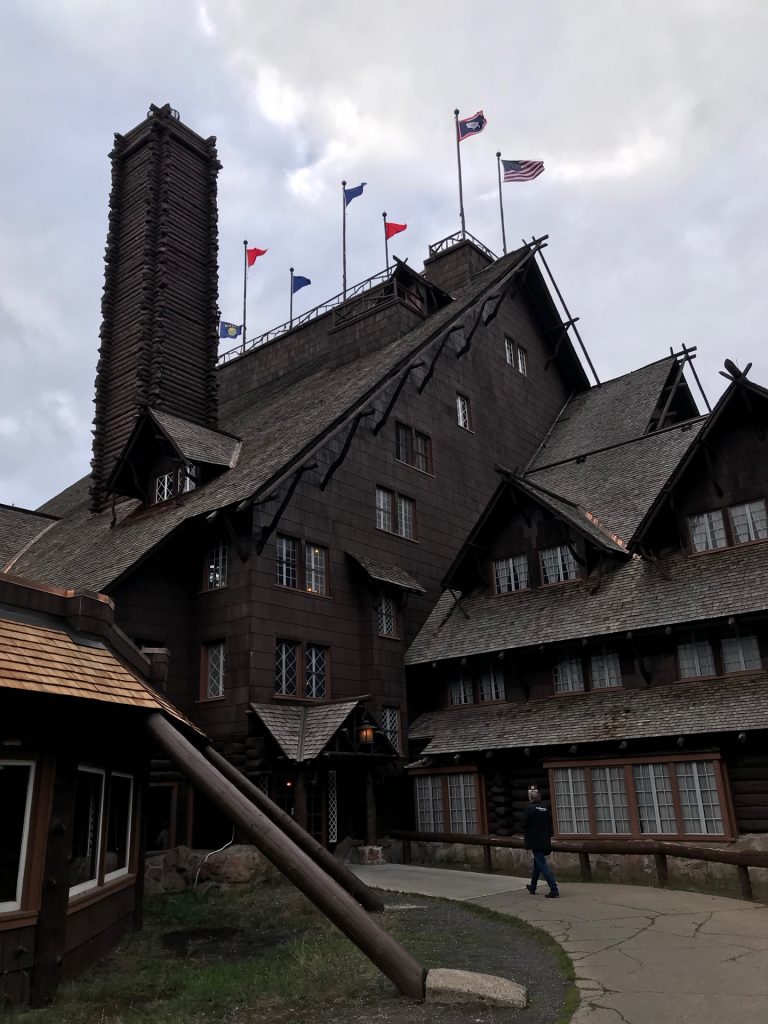 We were dazzled by the steep cabin-like architecture of Old Faithful Inn.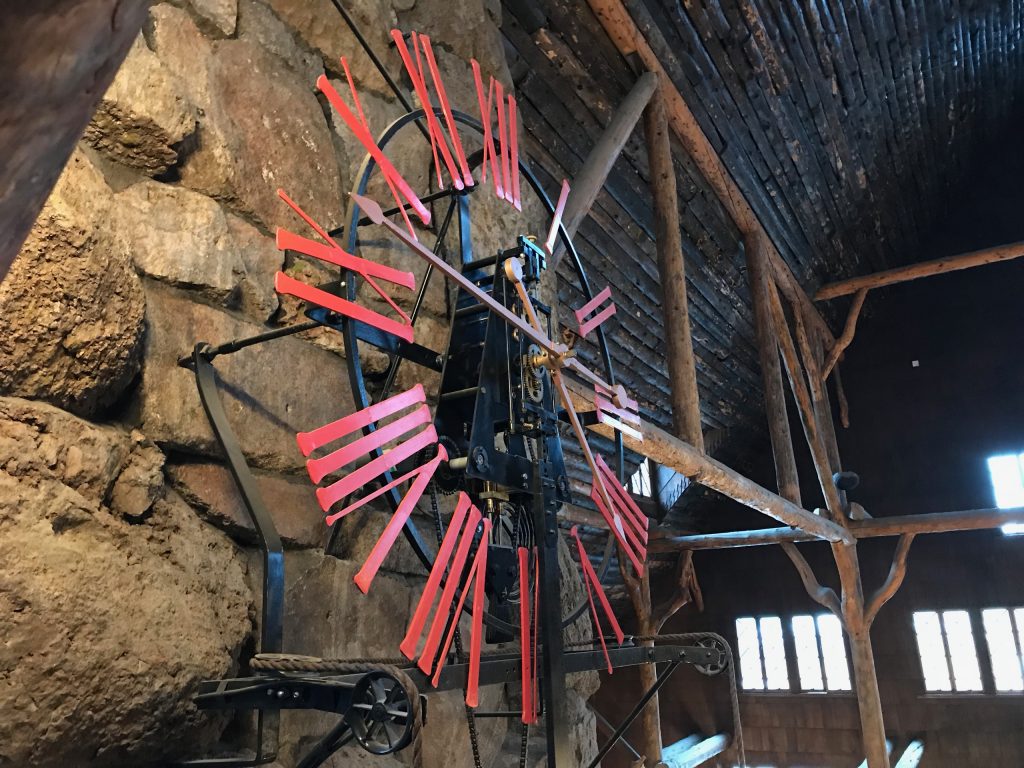 A grandfather clock was built into the side of the enormous chimney, in the center of the inn.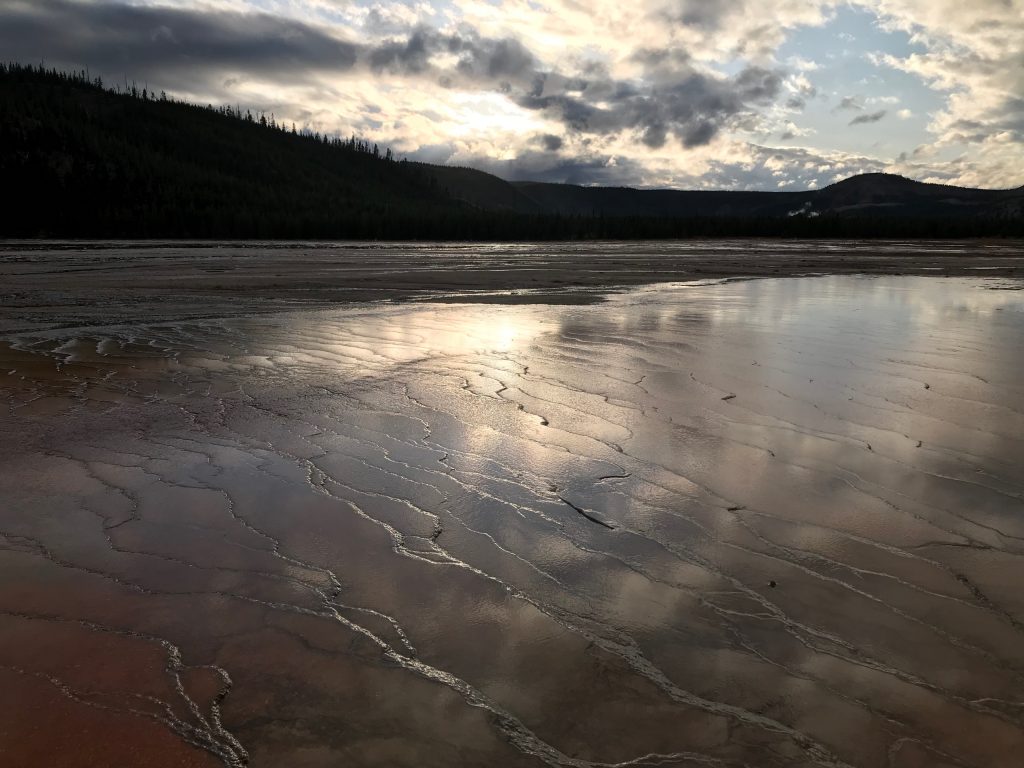 The Chromatic Springs had a dazzling reflective texture.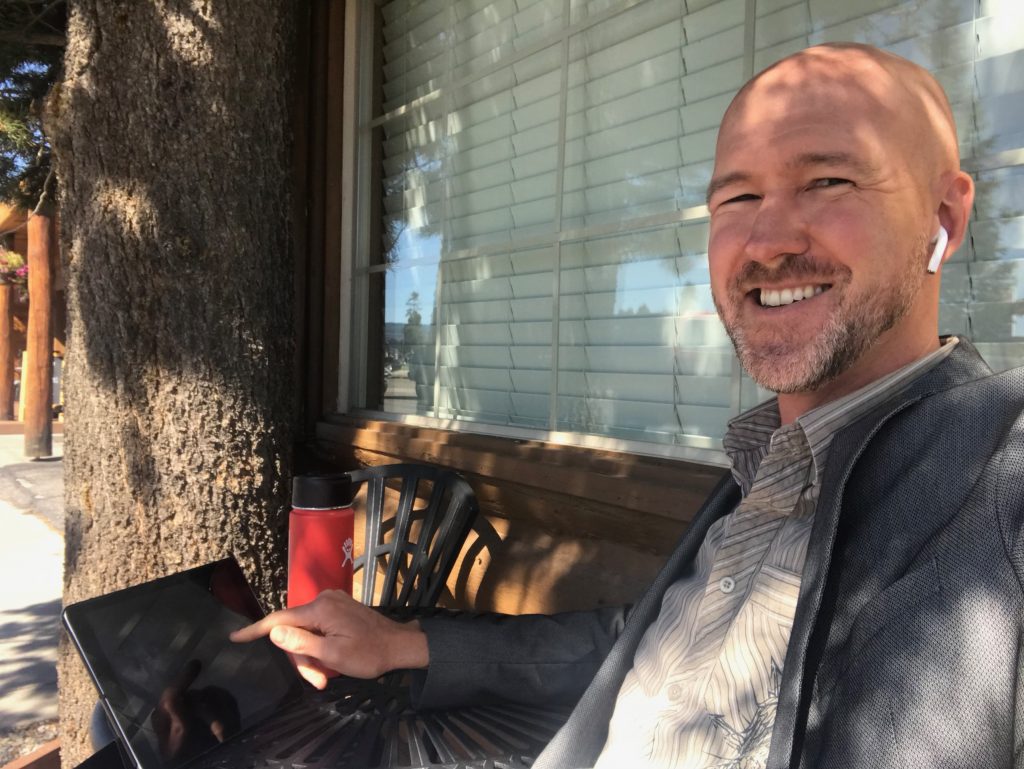 It was nice to get some work done, in between the adventures in nature.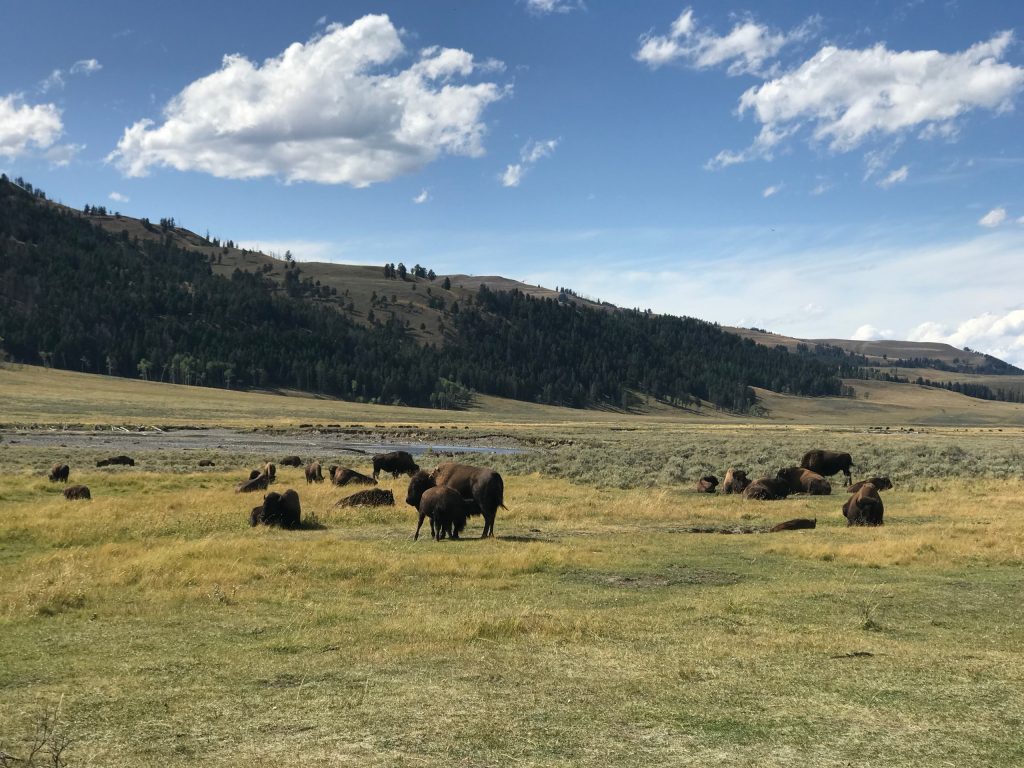 Herds of buffalo stretched out across the lands, on and on, throughout Lamar Valley.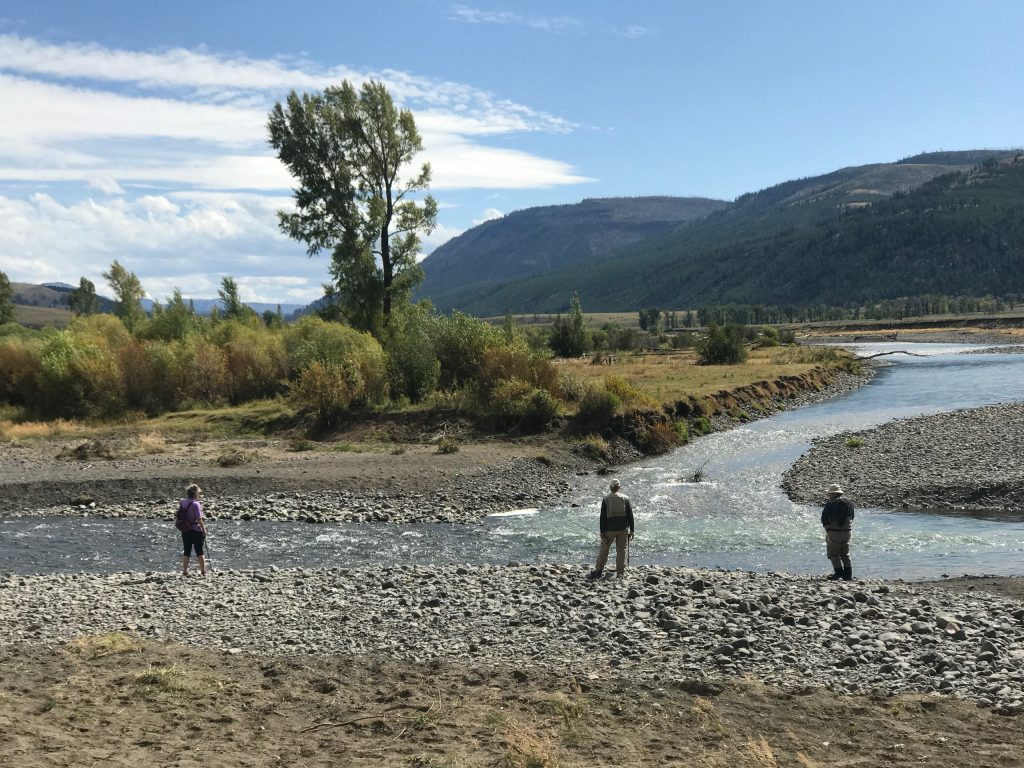 Some folks come here to fish, while enjoying the majesty of the park.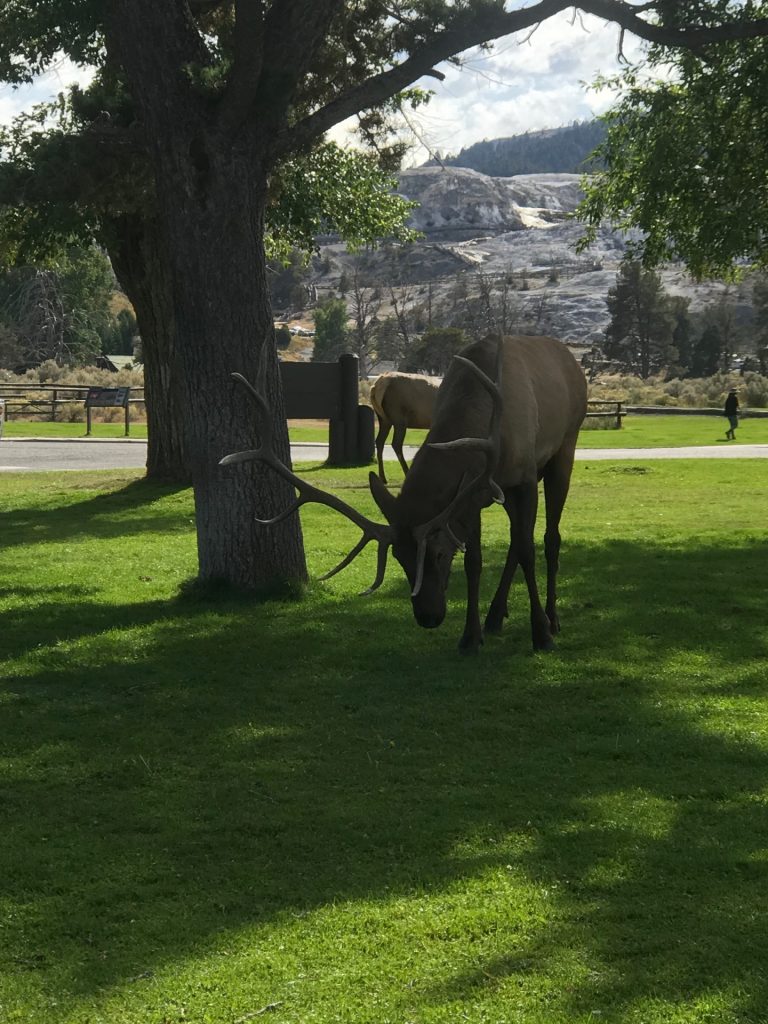 We were surprised to find some elk hanging out in the middle of a fairly busy rotary!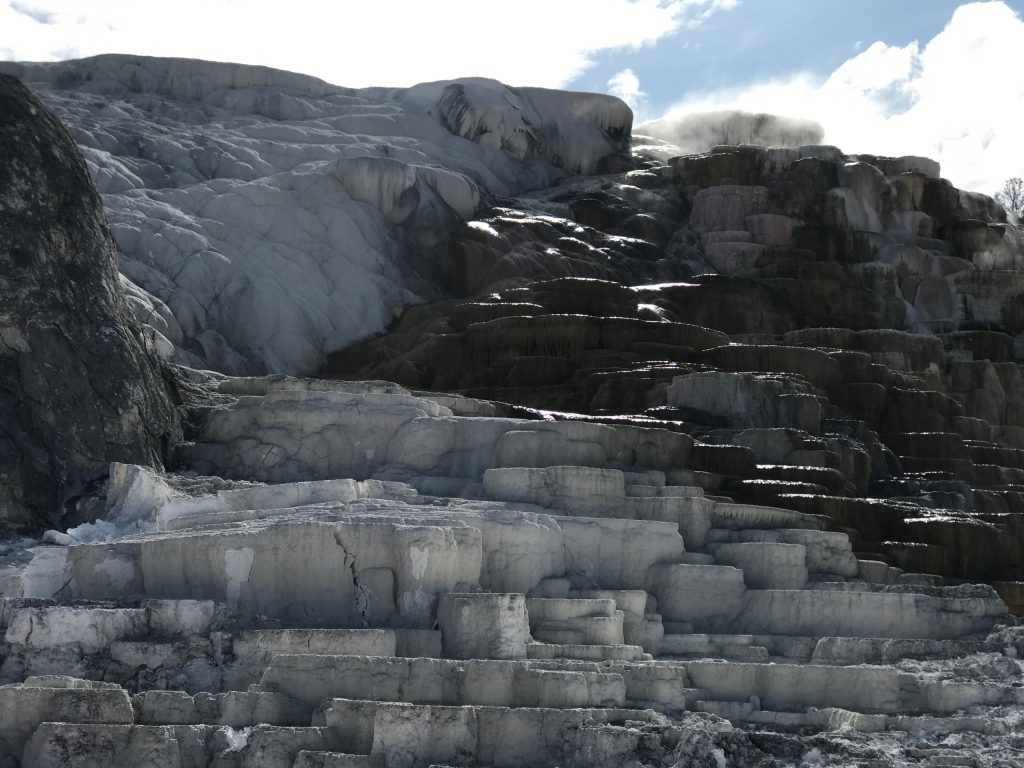 Mammoth Hot Springs had some amazing formations. We didn't see any mammoths, though.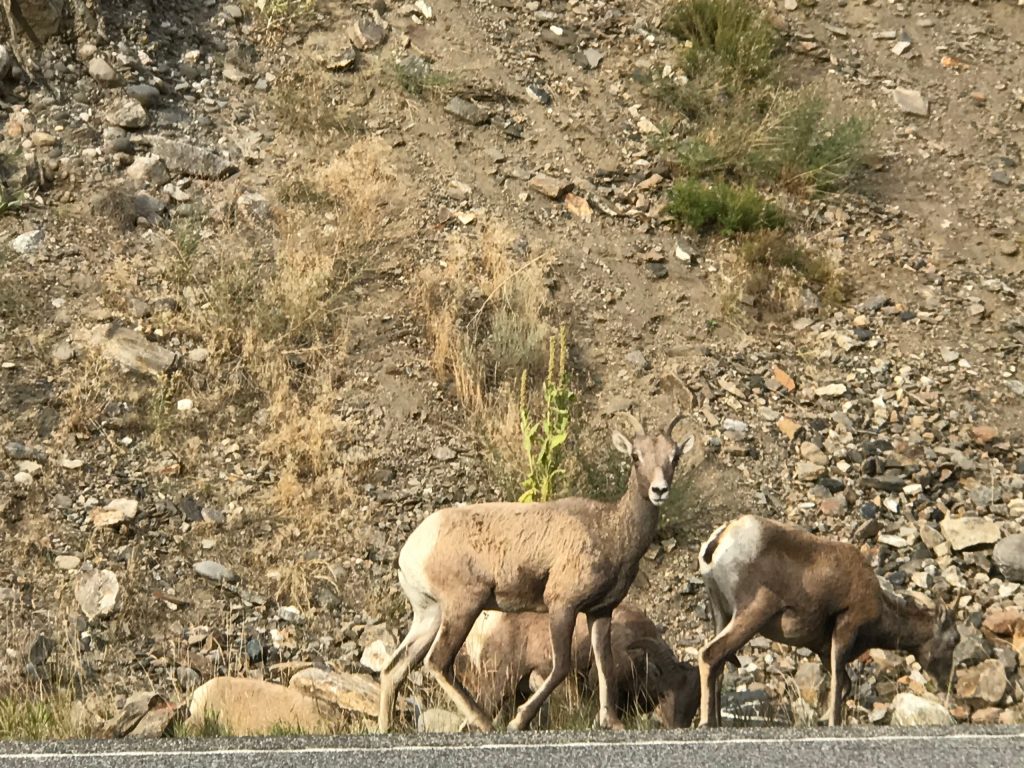 We were delighted to find some mountain goats as well, just outside the park.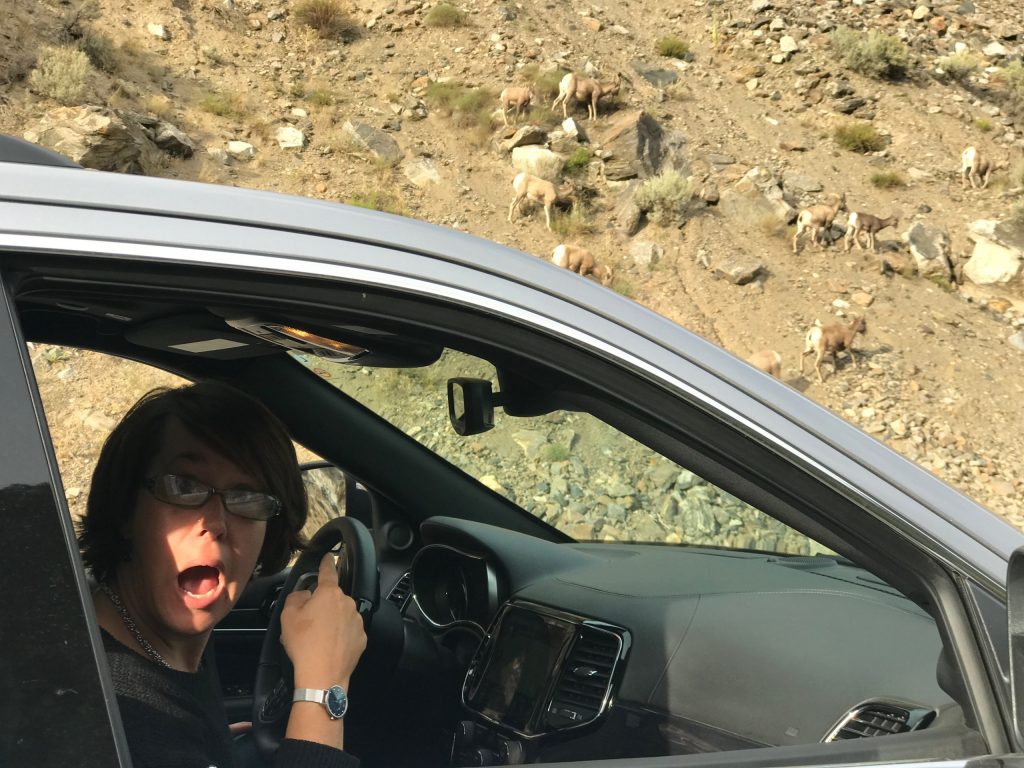 Can you tell that Ashley is excited?!?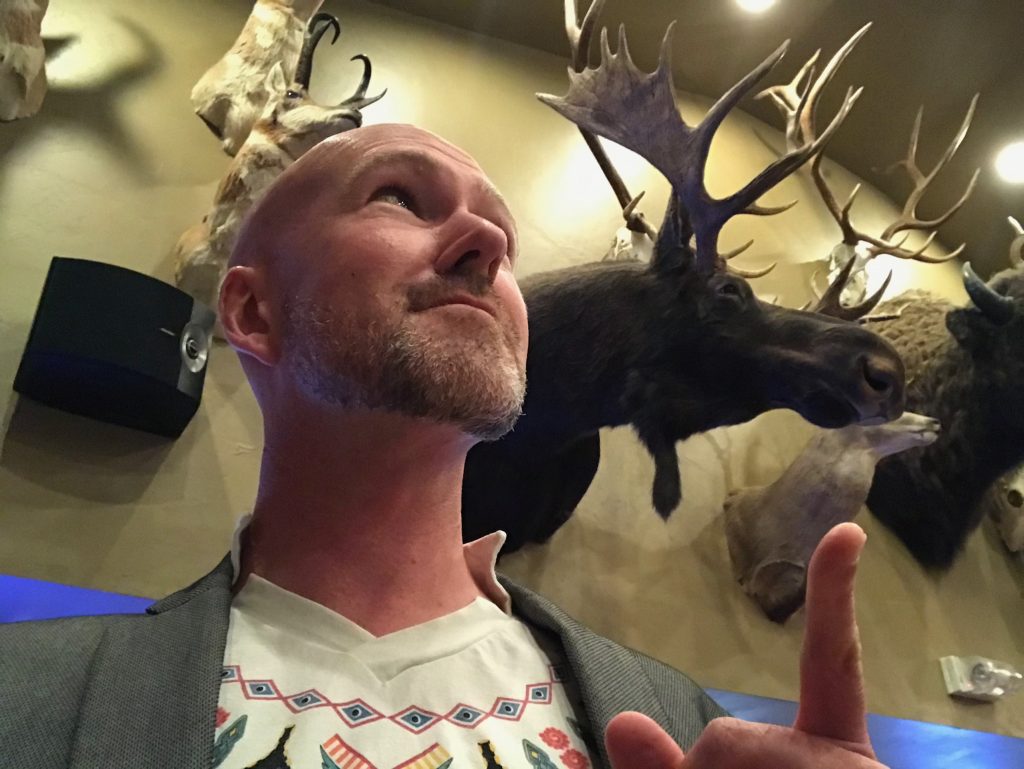 Look! I found a moose! Sort of.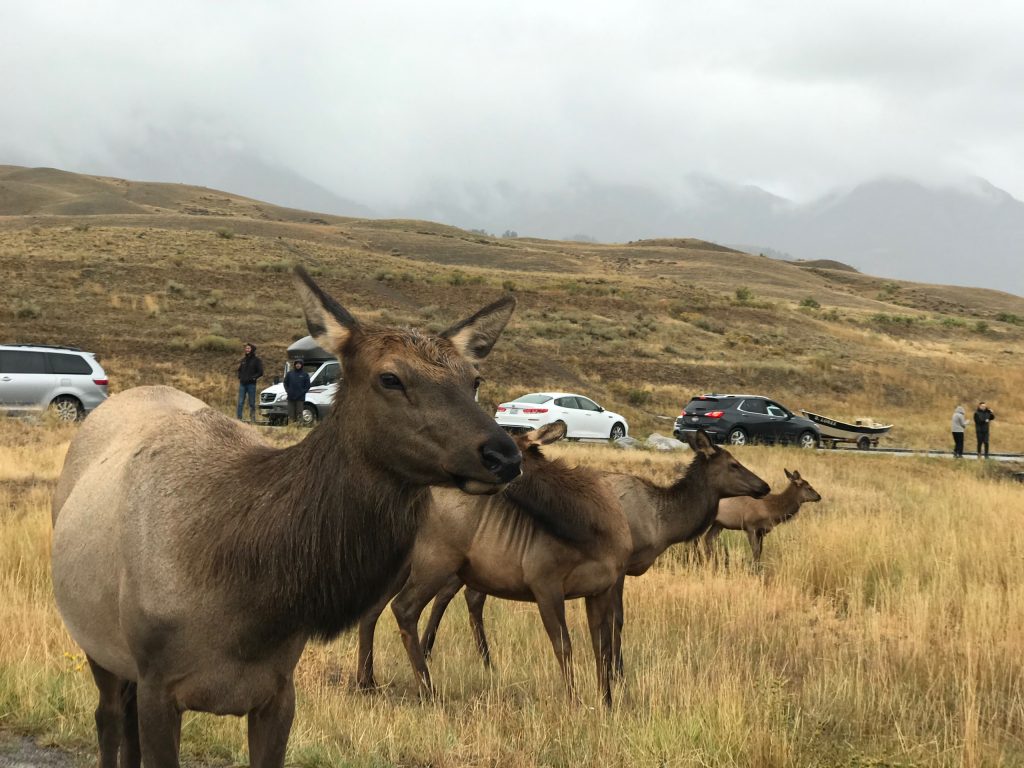 Some animals prefer to keep their distance, and some hang out right along the road.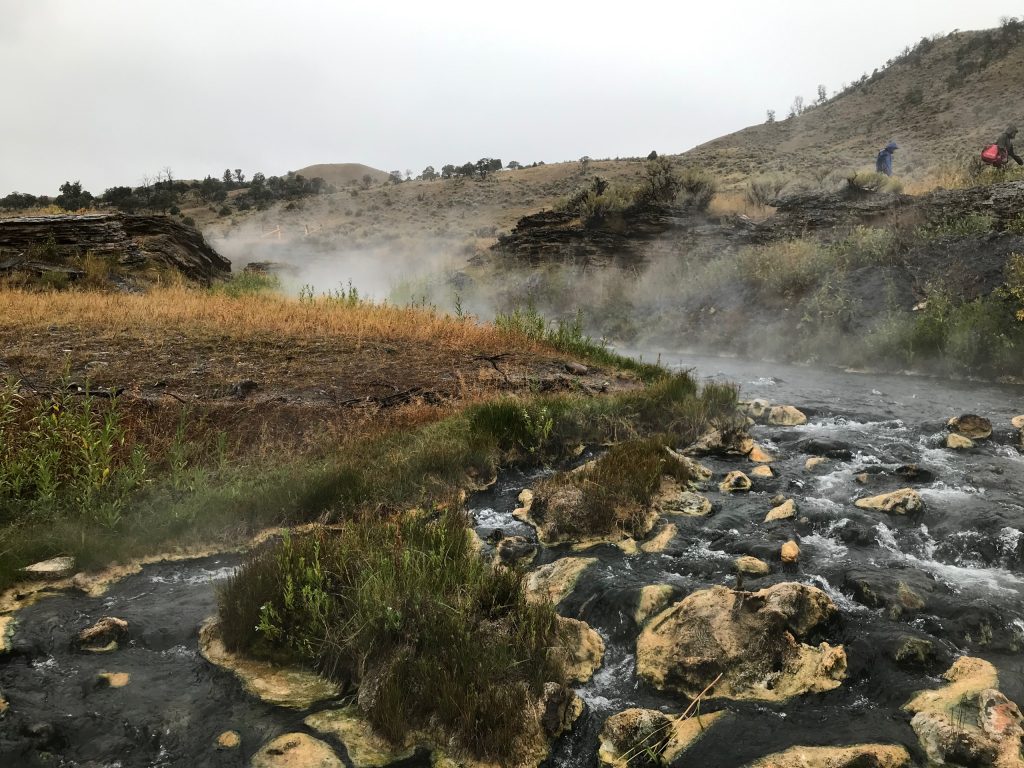 The Boiling River offers a special spot where you can hop right in and soak — it's nice and warm, even on a cold, rainy day.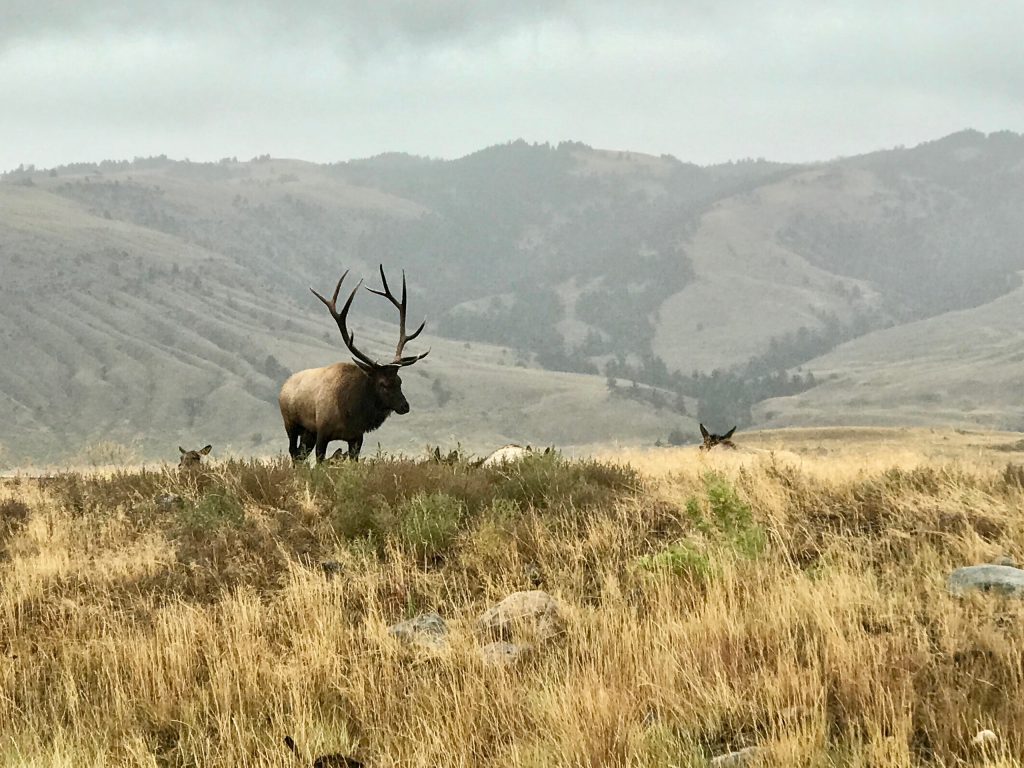 Yellowstone astounded us with the diversity of animals, variety of geological formations, and breathtaking experiences.
Enjoy this post? Pin it for later!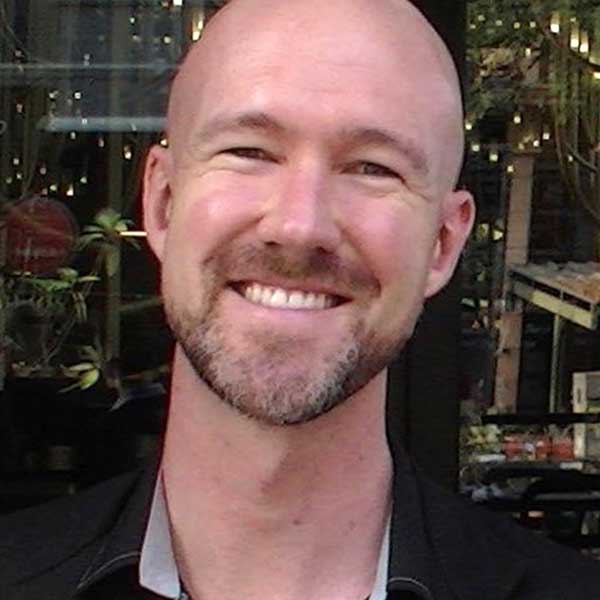 Curtiss is a lover of delicious atmosphere, experiments in location independence (and digital nomadism), and that magical place where wifi and paradise overlap.