A Jalisco Road Trip — Pee Stops, Pyramids & Pulque
The Guachimontones Pyramids are an excellent day trip to take if you're staying in Guadalajara, México or on Lake Chapala.
We left our house sit in Ajijic after enjoying Sunday brunch at Mel's. We were told this local restaurant is a "thing" in Ajijic, so we had to check it out. Mel's puts out an incredible spread, with more dishes than you can try. You can sit inside or outside and enjoy the beautiful garden.
Fortunately the drive to the pyramids is a little under two hours, so it gave us ample time to digest our wonderful brunch.
We're pleased to report there are many rest stops along the way in case you partook of the bottomless coffee, like we did.
As you arrive in Teuchitlán, it's a small town will pretty good signage to the Guachimontones Pyramids. We quickly found them and paid for our tickets. There was ample parking and with a fantastic view.
Fortunately (if you didn't come prepared), there's a beverage tent before you start walking to the ruins. As it was mid-day by then, we purchased a couple of frosty micheladas to help us keep cool and "hydrated" on our adventure — during our short time in México, this refreshing drink has quickly become one of my favorite.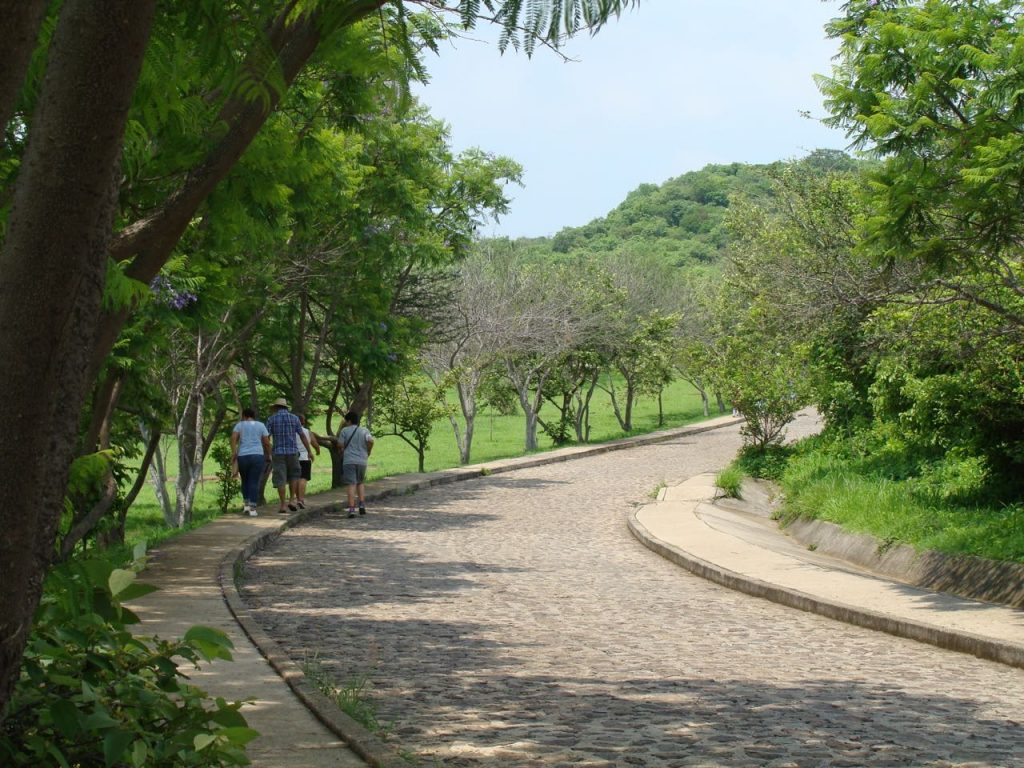 With cold drinks in hand, we started to meander up the hill to the round pyramids.
We weren't quite sure what to expect.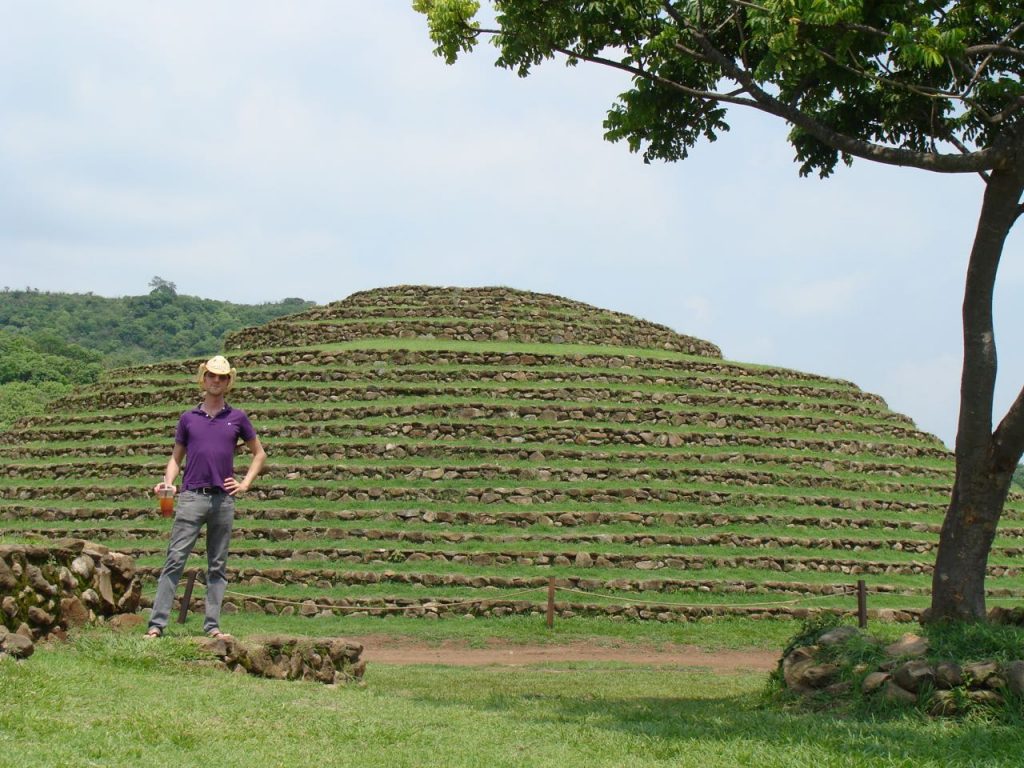 We did get quite moist walking uphill to the first site, which was a large rectangle ball court and second site of the pyramids. It was all quite doable, and I expect our heavenly brunch did not make us light on our toes.
As you reach the highest site, you can't help but notice that the pyramids are surrounded by incredible view!
It's surprisingly calm around the ruins.
We sat for a bit under the shade of a tree and took it all in. The design is incredible because these ruins are the largest round pyramids in the world.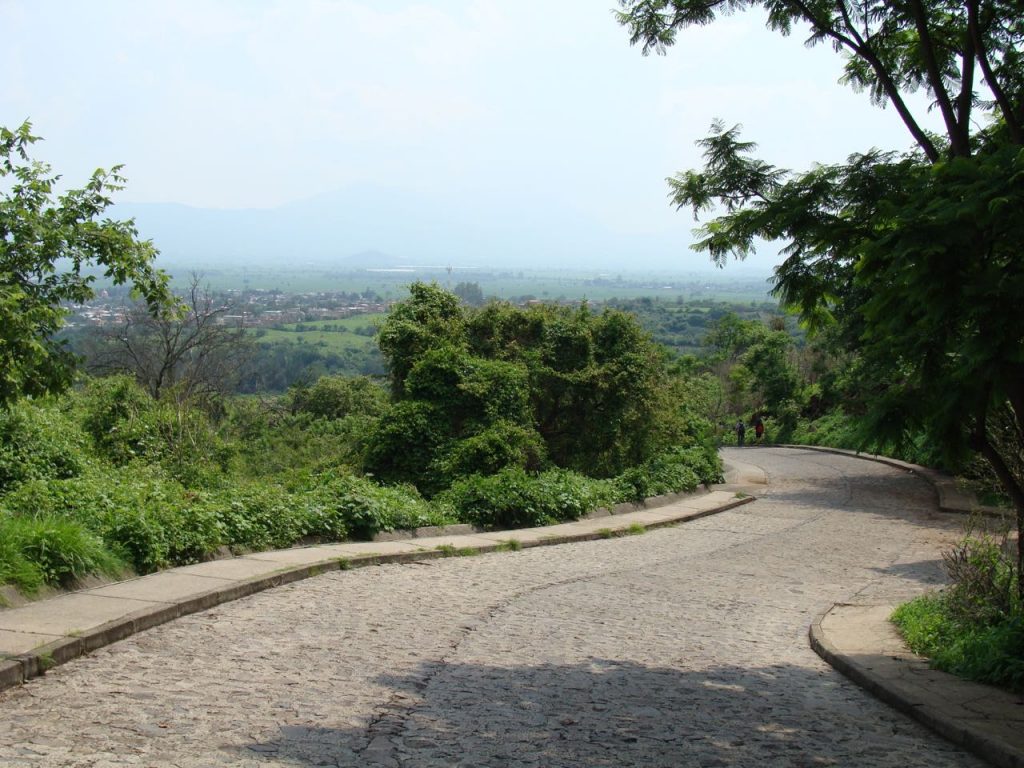 After a time, we walked back down the hill to our car.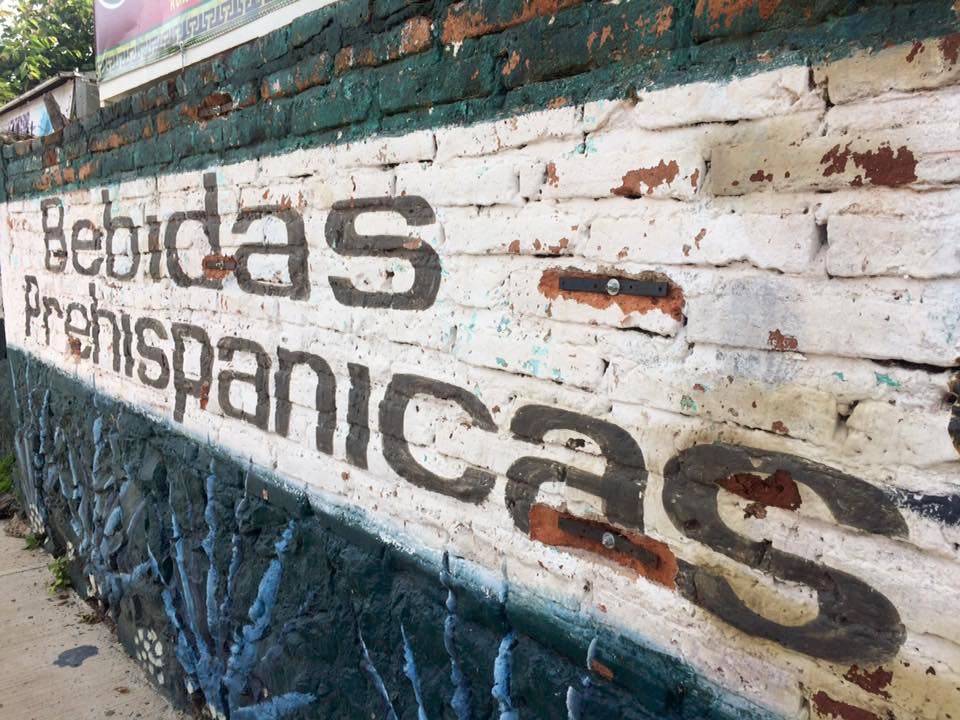 We were feeling a little peckish, so we stopped at La Choya Mayahuel close to the entrance of the ruins. We saw a lot locals swarming into the front door that boasted traditional pre-hispanic Mexican drinks, so we had a sneaking suspicion it might be something special — and definitely new for both of us!
Inside it was unpretentious, with friendly service. We sat in the back which was open-air, and surrounded by a garden.
We had our very first pulque experience!
If you're like us and don't really know what it is: it's a traditional mead drink, that's alcoholic… and good for you! The frothy drink came in a handmade terracotta mug and was cool and tangy. It was sweeter than I expected and very refreshing.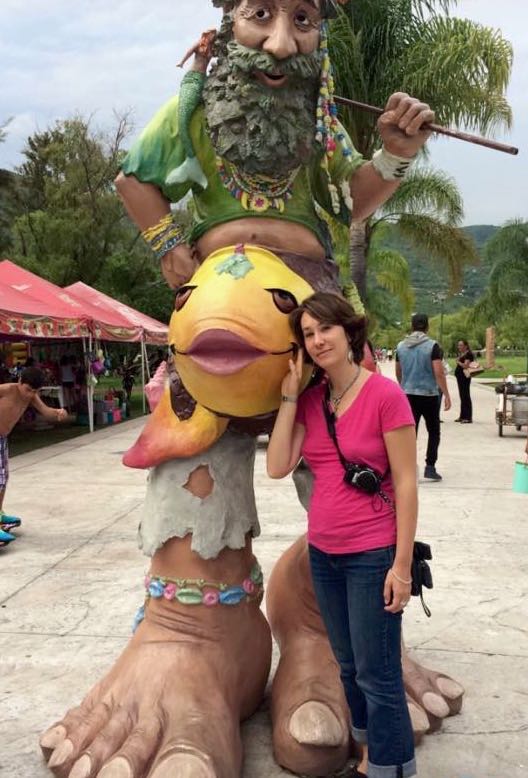 On our drive back to Ajijic, we decided to drive through Jocotepec to check out their wonderful malecón. And we certainly were not disappointed!
The sun was going down and families were out and about enjoying the beautiful weather.
We strolled along the boardwalk that goes along Lake Chapala, and enjoyed the beautiful statues that lined the walkway.
What an incredible day for a road trip!
Pin this image to save for later!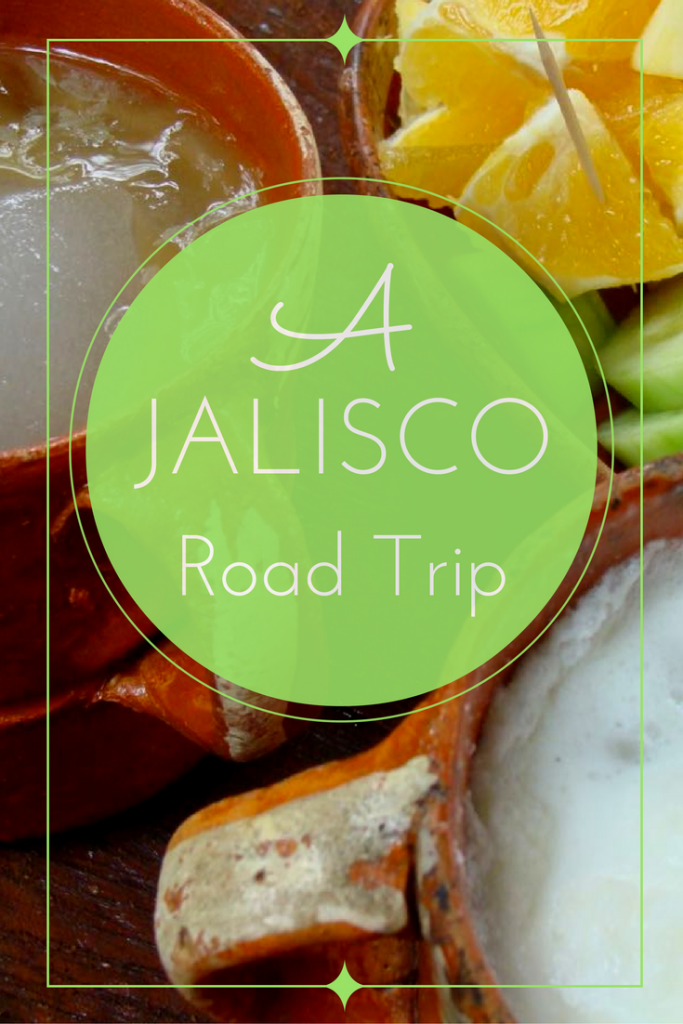 Ashley is exuberant about location independence! She relishes new experiences and working with boutique hotels and resorts. She's always thinking about design and food… and where they'll travel next!