Enjoying Village Life In Ajijic, Mexico
Heading up the mountain, overlooking the sleepy lake town of Ajijic, is the most incredible B&B.  Villa del Angel is an absolute oasis, that combines old-world charm and modern comforts.
The villa is only 50 years old, but feels like it's steeped in history.
I do believe the village just below adds to the villa's charm.  Also the bumpy cobblestone streets may set your teeth on edge if you're speeding, but also adds a unique character that's hard to find.
The villa has a handful of rooms that are comfortable and luxuriously decorated… and did we mention the views?!?!
Some of the rooms look out onto a private garden, while others have an incredible panorama of Ajijic village and the lake.
The villa also boasts its own chapel!
The stone structure is right next to the main house and is home to some rather incredible murals.
In the morning, we would head to the main house to have coffee and breakfast on the veranda.
Angelique — the current mistress of the B&B — always had a large carafe of coffee waiting for us.
Breakfast was always a bit of a surprise!  Angelique enjoyed setting the table differently for us each morning so we had a "different view." She's also a goddess in the kitchen and created some incredible baked goodies.
We had the joy of celebrating Curtiss's birthday while staying at the Villa del Angel!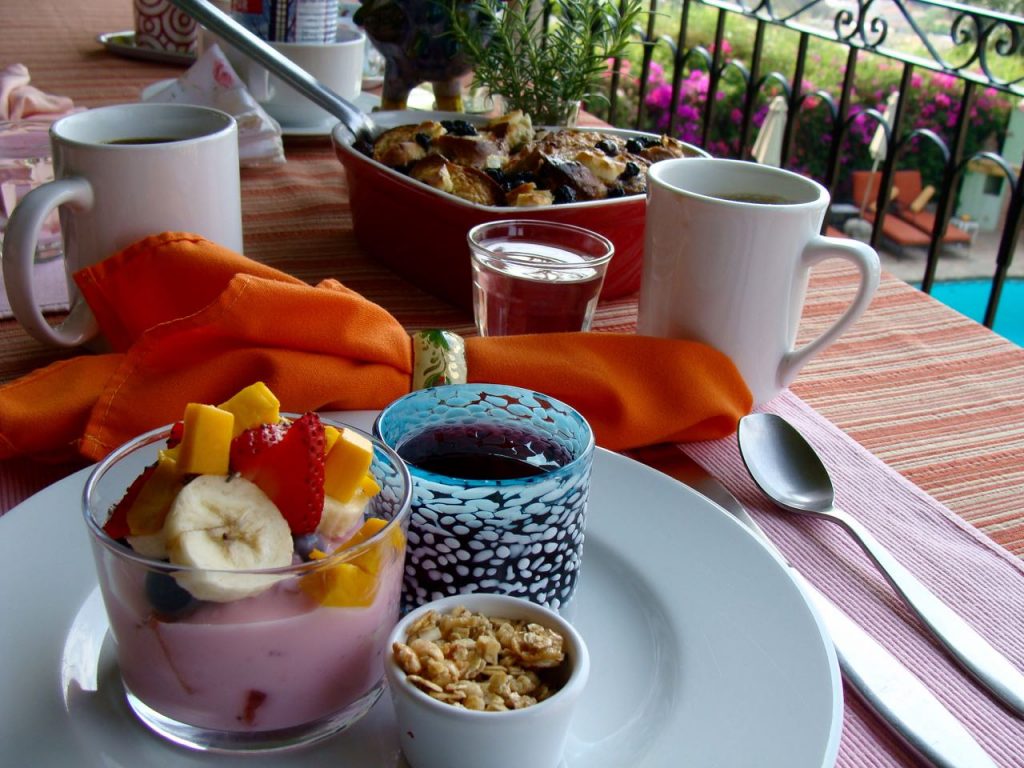 This year was going to be a bit lower-key (unlike that bedazzling birthday in Ao Nang), as we had just arrived in Mexico, but Angelique went out of her way to make a special breakfast for Curtiss.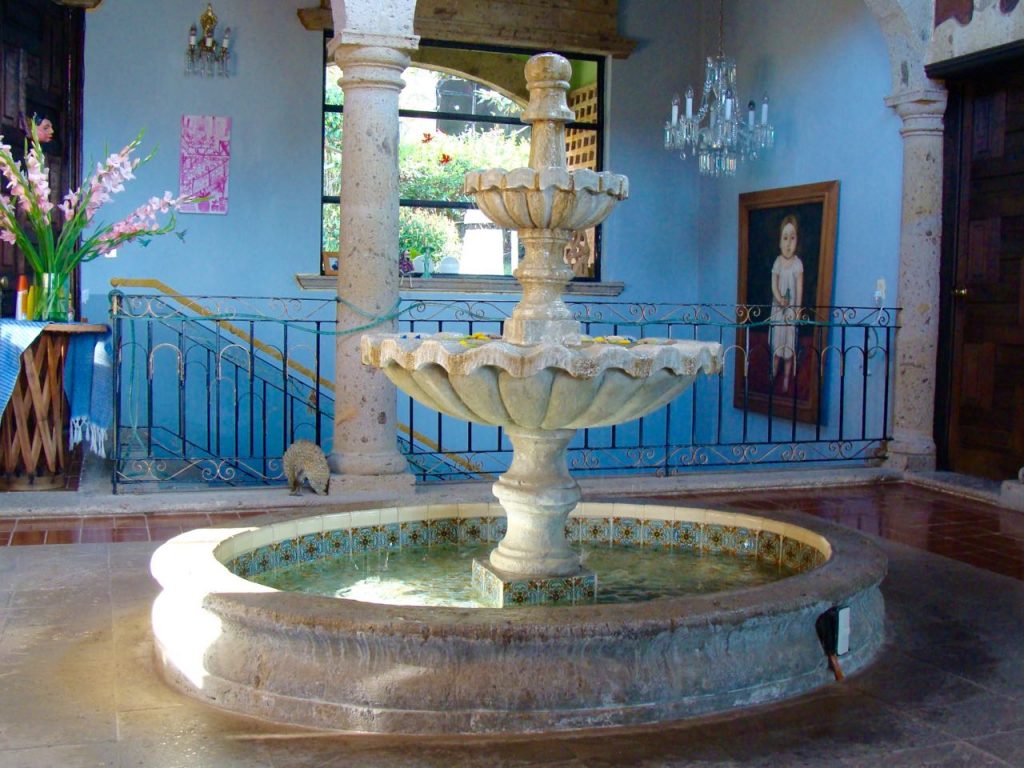 The Villa del Angel is currently for sale, folks!
I won't lie, I definitely played the "what if" game… along the lines of: "what if we purchased the villa and opened a boutique hotel?"  That's not our lifestyle right now, so alas you will not see us opening a B&B anytime soon.  Although… how about you?!?  Following in the footsteps of Angelique you'll certainly have your work cut out for you!  The B&B has a fantastic rating on TripAdvisor, so people know to already know they can expect a great experience.
Each room has its own personality.
Most have a beautiful mural on the wall, and every one has its own special flourishes. Our room boasted a hand painted custom toilet and sink, with matching wall tiles. All of these custom details spoke to the little designer inside of me and had me daydreaming about how I would paint a toilet, hehe.
We stayed in the upstairs casita, which was colorful and comfortable.
A large bed was prominent in the center of the room, looking out on the village and lake.  We also had a well equipped kitchen area, that would be perfect for folks staying for longer durations.  But honestly, food in the village is so good that we didn't feel the need to cook.

The villa has a beautiful blue swimming pool that's surrounded by colorful flowers and incredible views.
Looking out at the vista you feel on top of the world, and far away from the bustling life below you.
The lower casita has a flavor all its own.
With extra seclusion down beneath the pool area, this spot feels a bit more removed, since it is snuggled in with the fruit trees and verdure. Though it does have a stunning view all its own!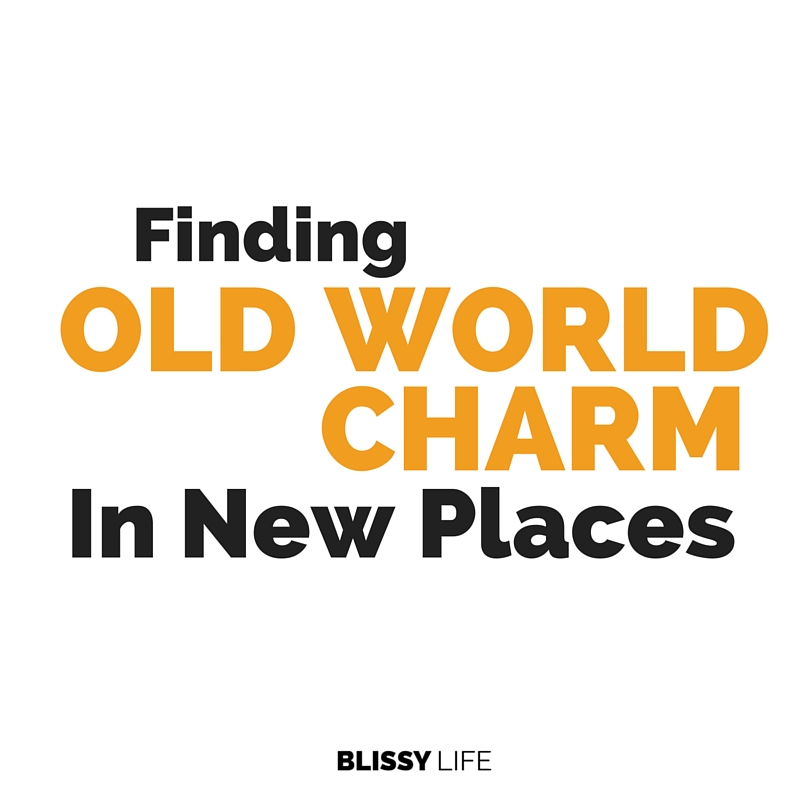 Actually, you're not so far from incredible restaurants and entertainment!
If you walk through the gardens and past the fruit trees, you'll come out on a lower street and easily find your way into town.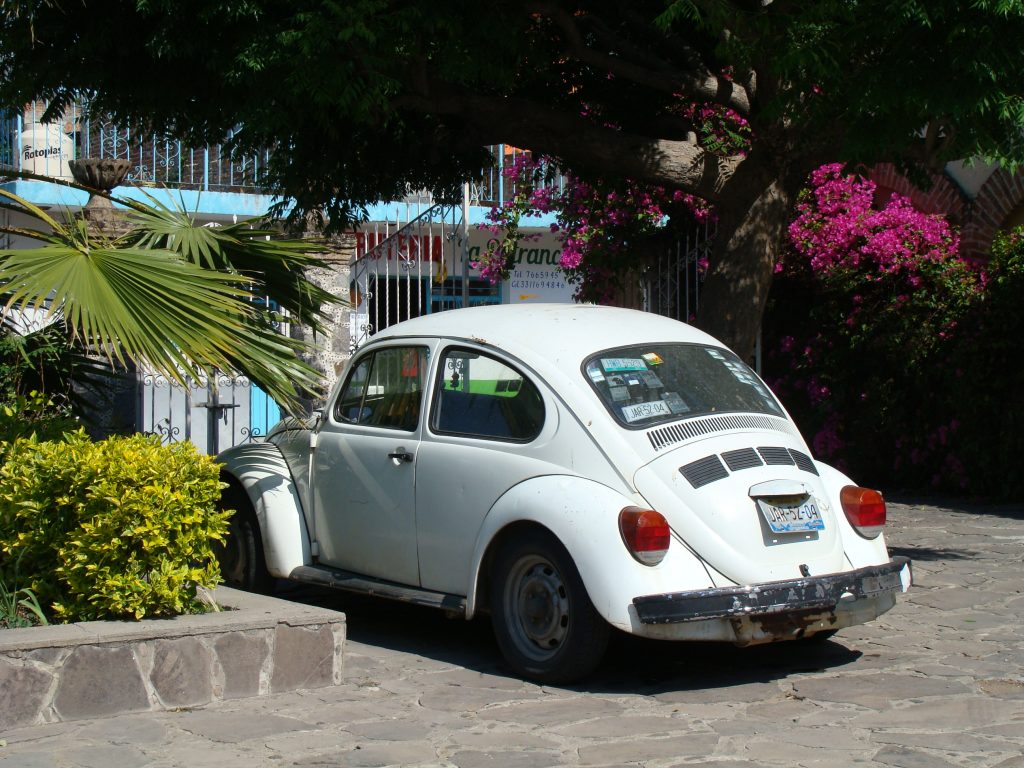 Ajijic is incredibly charming: so much so that we instantly fell in love with it when we arrived!  The pace of life is notably slower, and more chillax. (Maybe because all the streets are cobblestone, so you can't possibly walk or drive anywhere too quickly, hehe.)
And the lakeside community is incredibly popular with retirees. I think they're onto something… not that we're retired; far from it actually.  But the things that attract retired folks tend to speak to us as well.
In Ajijic, we've found incredibly tasty, fresh and affordable food, great weather, an interest in community, fantastic and fun culture, with the added bonus of being easily accessible by land and air.  There's a huge artsy community that we can't wait to explore and enjoy.  We've spent limited time here, and I'm already impressed and inspired by all the cute boutique stores and galleries. Some are on the the main street, while others take a bit more effort to find because they are tucked away.
Check out our post about the incredible round pyramids an hour drive from Ajijic!  We also had our first pulque experince. :-)
We also enjoyed walking or jogging along the lake in the mild morning air.
This area is beautifully smooth to jog on, as well as great for people watching! On more than one occasion I was also pleasantly distracted by a cute puppy, so do be aware. Hehe.
Villa del Angel has incredible ambiance, inside and out!
It's green and lush outside, and luxuriously decorated inside. It's a fabulous place to relax and be inspired away from hustle and bustle, while still getting to enjoy artsy village life of Ajijic.
We deeply appreciate Angelique for hosting us for our stay! If you see yourself reigning over such an incredible property as Villa del Angel, we salute you.
Enjoy the post and want to keep it for later? Save this image to Pinterest!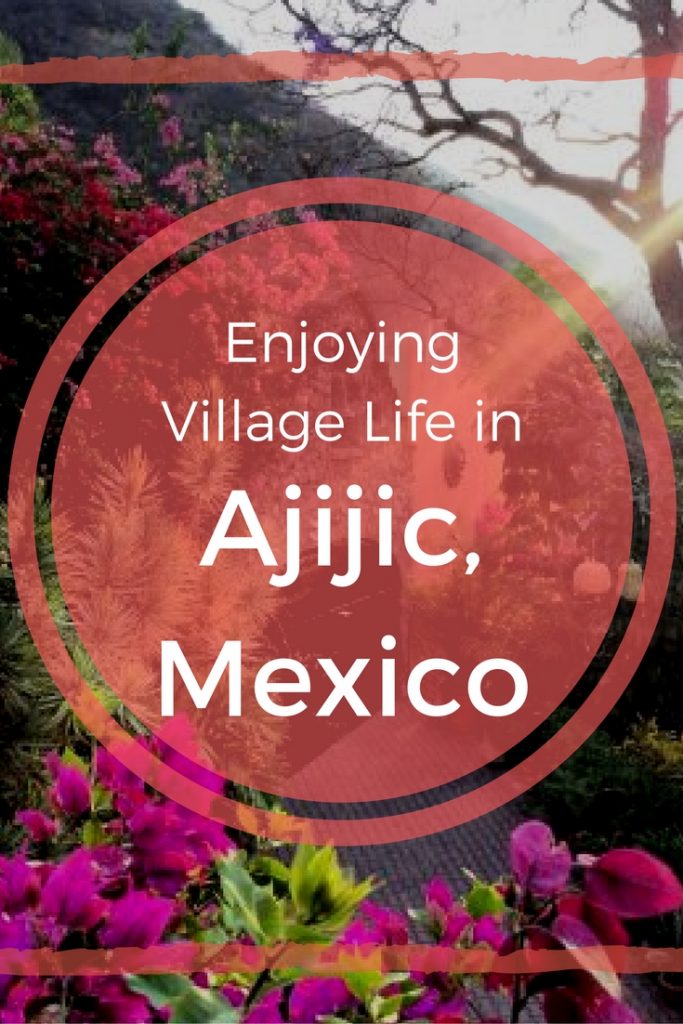 Ashley is exuberant about location independence! She relishes new experiences and working with boutique hotels and resorts. She's always thinking about design and food… and where they'll travel next!