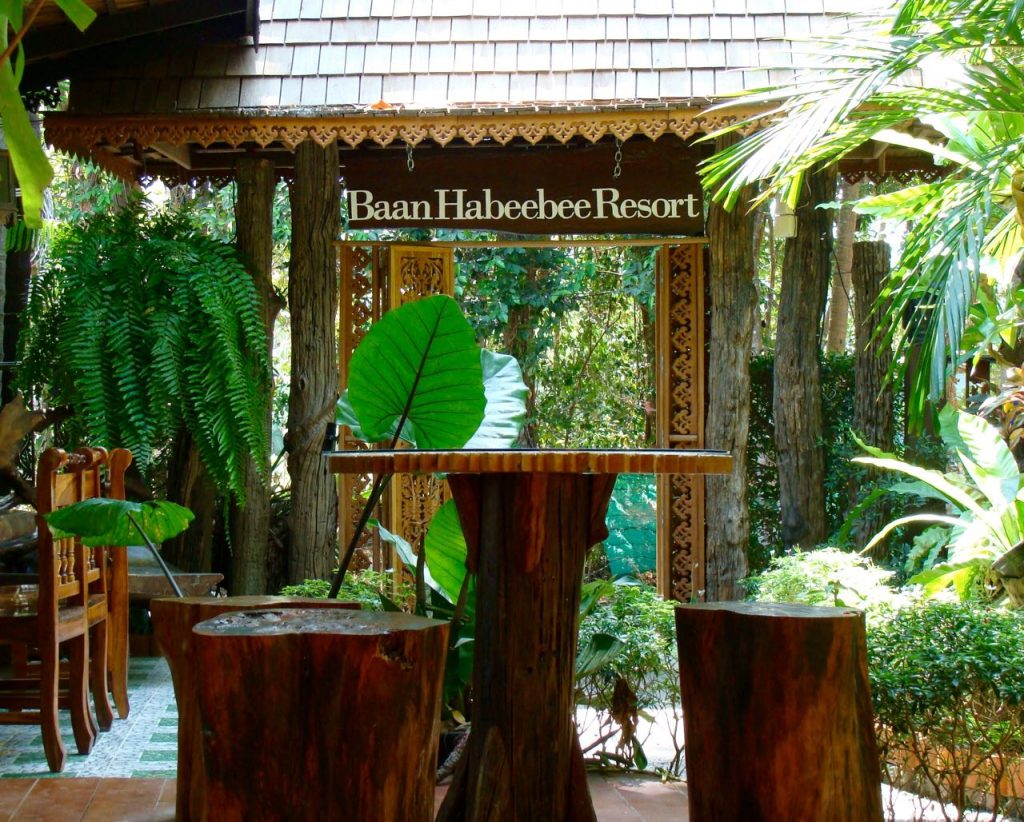 There are few resorts that will make you feel like you're being welcomed into a friend's home.
These are special places where they care about you, and prepare you dishes that they learned from their mother… we actually just found such a place in Ao Nang, Krabi… and we nearly didn't leave!
Baan Habeebee Resort feels like a hidden oasis that is slightly removed from the more touristy areas of Ao Nang, Krabi.  We call this the "local side."  Here you will find lots of local Thai food, the night market, and a noted lack of touristy knick-knacks.
When you enter the resort, you'll be warmly greeted by the incredible staff.  It felt like we were already friends, even though we had never met.
You'll then notice how beautiful the resort grounds are!  They're lush and green, with incredible wooden statues.
There's also a beautiful garden with white birdcages… and even a little goose pool.  We would pass them on the way to breakfast every morning, and wish the geese "good day."  I don't think they knew what to make of us. :-)
The bungalows are a bit different than anything you'll find in Ao Nang… or any boutique hotel for that matter.
The rooms are very comfortable and cozy, with fantastic wifi!  Each bungalow has a front porch that wraps around with a open eating area and kitchenette.
The design is traditional Thai, with a lot of wood features.  I couldn't help but be amazed by the quality construction, and the eye for detail.  We stayed in one of the villa units, in which there is a private pool and fully equipped kitchen area (with clothes washer) outside.
The bathroom sink is made from a huge, gnarly piece of wood! I was absolutely tickled pink every time I used the sink. The bathroom also sported a very deep bathtub, and a pedestal for the toilet..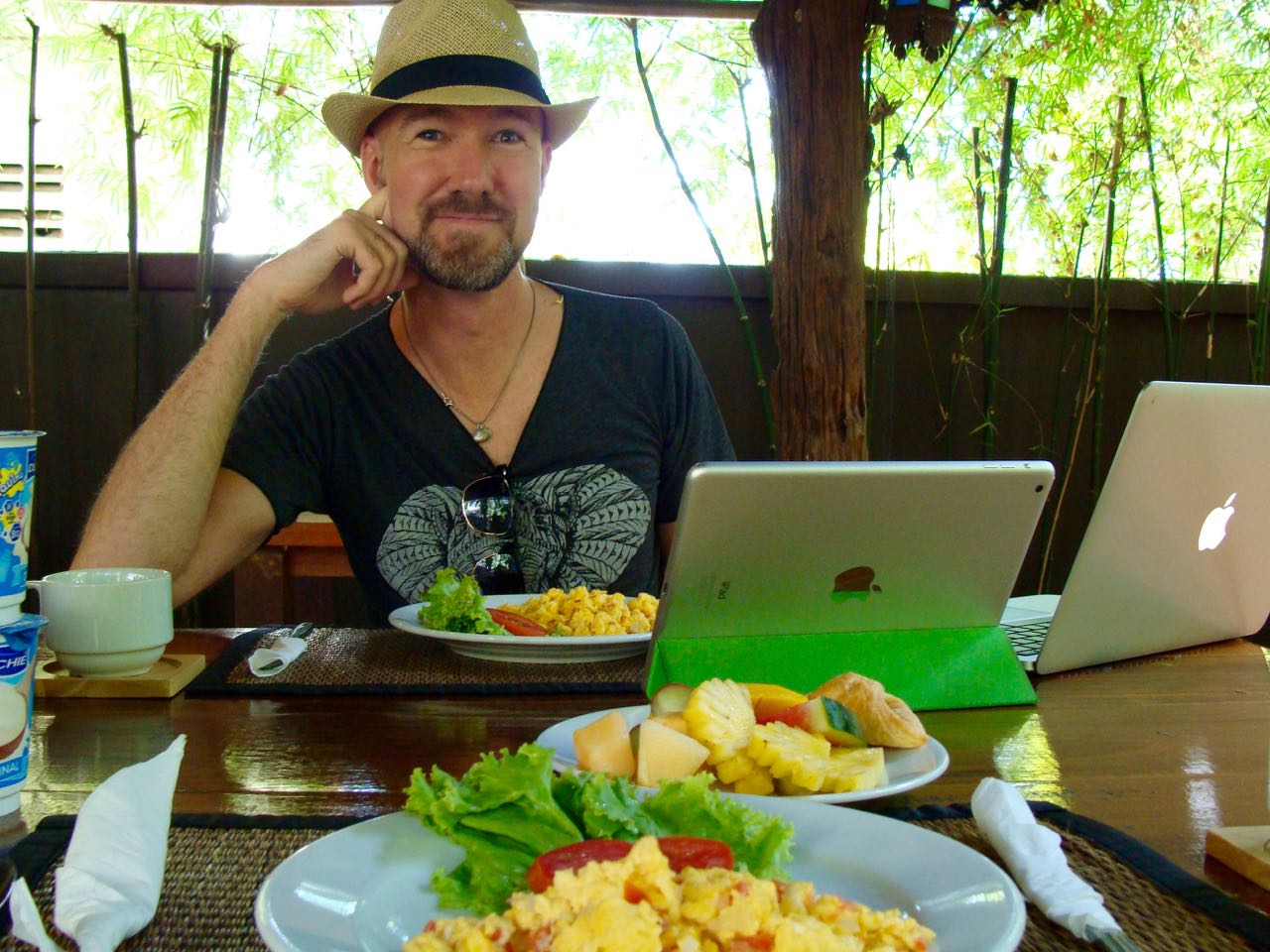 The breakfast buffet is simple and fresh.
Every morning you can enjoy freshly cooked eggs (any way you want), fresh fruit, coffee, and pastries galore!  While you wait for your eggs, make sure to play with the kittens that romp freely around.
 After breakfast, we would work by the private pool next to the villa for a bit.
A little after noon — the hottest part of the day — we would order lunch and take a dip while we waited for the food to be served by the pool.
The lunch menu is limited, but we absolutely fell in love with their cashew chicken; I mean, we're already a little obsessed, but this tasted like "Mother" made it.
In the evening we took the resort's free shuttle into town, to enjoy cocktails and dinner on the beach.
Also Baan Habeebee is surrounded by great local restaurants!  You won't find them on Tripadvisor, but just head to the main road and choose one that looks fun.  They are safe and cheap.  Also, there is where you'll find authentic Thai food (as opposed to that found in touristy places).
The resort is also just down the road from the Wednesday Night Market.  This is a great place to purchase clothes, street food and gifts.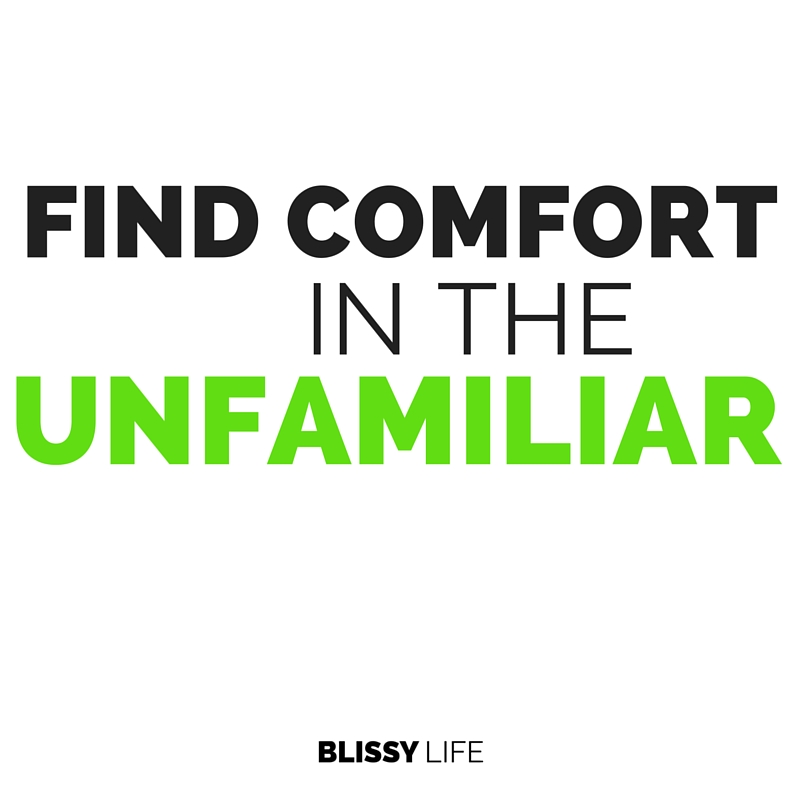 Our time at Baan Habeebee was some our most productive!
We quickly found our routine as we enjoyed home-cooked dishes, a beautiful and quiet setting, and fantastic wifi!  We were delighted by all the places to work around the resort, but were drawn to stay by the pool above all.

Baan Habeebee is a very special and unique resort in Ao Nang.
While there, you become part of the family (without all the drama, hehe) and you'll feel comfortable and at home! For relaxation, comfort, and lovable atmosphere, you'll want to check out Baan Habeebee.
Ashley is exuberant about location independence! She relishes new experiences and working with boutique hotels and resorts. She's always thinking about design and food… and where they'll travel next!