Expat Guide To Move To Ao Nang, Thailand!
Why You Should Move To Ao Nang, Thailand
Why should you move to Ao Nang?
Well, Ao Nang is a pretty outstanding place to live, especially if you're a digital nomad, retiree, or expat!
It has absolutely spellbinding paradise panoramas. It has a vibrant vacation/holiday culture, while still maintaining some untouched uniqueness. Exotic new experiences abound, and familiar expat comforts are close at hand. Fast wifi is in abundance, and picturesque beach-scapes are plentiful — often overlapping.
Ao Nang (aka. Aonang) is a gem.
If you're looking for a place to move in Southeast Asia, Ao Nang is an excellent place to start.
Here are some tips on how to move to Ao Nang.
Establish a Place to Explore From
We were really happy to find a nice deal at a place called Pavilion Queen's Bay Hotel in September before high season drove prices up. We had a gorgeous suite to ourselves for a low daily rate, and we loved the stability while we scouted around.
Here are some great sites for finding initial places:
Relearn How To Drive
First things first-ish. On Thai roads: expect the unexpected!
Though the rough idea is to drive on the left side of the road in Thailand, there is a lot of creativity. Here are some quick tips to get you in the right frame of mind.
Embrace surprise. This may be a new culture to you. The norms may not seem so normal. Don't judge it or begrudge it. Learn and adapt.
Expect scooters to literally drive on the wrong side of the road — but expect it on the curb. This is one of the most shocking traffic norms. If it's convenient, people will drive along the curb in the wrong direction. If you play it safe by staying near the curb, don't hug it blindly.
Scooters and motorbikes abound. They move in fluid patterns. Go with the flow.
Expect slow and aimless "drifters". These cars glide along at walking pace, and can seriously mess with your expectations. They will glide slowly for quite a while, so make your way around.
Seriously, though: don't worry. You may notice that nobody is remotely stressed. Surreal things will happen. Let them occur, adapt, and continue. Relax and enjoy! For the most part, it is lazy holiday drivin'!
Get the Lay of the Land
Ask about neighborhoods, discover your personal attractions, and find those places you'd like to frequent in your day-to-day bustle. For digital nomads: find those great wi-fi hangout spots!
Phones and SIM Cards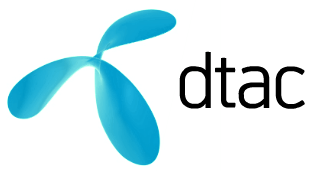 It's really easy to get a Thai phone number. Just buy a SIM card at any phone shop, pop it in, and voilà! You've got a Thai phone number. Also, very importantly: you've got a data plan (probably 3G or 4G).
(If you're American, be sure to "unlock" your phone. Whatever that's all about.)
Here's a great guide on managing your Thai phone account (in English).
We've been pretty happy with DTAC. Though maybe that's because their plans use terms like "happy" and "smile".
You can recharge your SIM card in convenience stores like 7-Eleven and Family Mart.
Banks & ATM
There are ATMs all over the place!  It feels like there is one ever five feet… which is fortunate because few places accept cards.
Most major banks in Thailand have a branch on 4203 heading away from the beach towards Krabi Town.
We highly suggest avoid going to the bank during lunch time or right after work, because you will wait in crazy long lines.  Try going during an awkward time.
Post Office
Honestly we had an issue sending and reviving mail from the US — but we still did it because it's fun.  Buy stamps at the post office near Tesco Lotus and drop your post off in any red box.
House-Hunting
Look For Homes
Though it would be nice to book everything online, sight unseen — it truly is best to find things in person, once you're here. But don't despair! We give tips on how to establish a toe-hold while you scout around… and you'll be much happier this way in the long run.
To find houses, here are a few contacts, off the cuff:
Property In Krabi — Pear is a sweetheart, and super helpful. She helped us to find our place.
Etc.
What you might want in a rental house
good breezes and lots of windows & fans
air conditioning (at least in the bedrooms)
a safe to put your valuables in
a soft couch
consider a gated community — though it sounds cheesy, it can be pretty nice to have a pool and gym and security close at hand
What you might want to avoid when renting a house
mouldy walls
neighbors with lots of chickens/animals/noise
adjacent noisy wedding halls, karaoke, minarets, coffee and beer venues
House Logistics
Pay your utility bills at 7-Eleven.
Don't loose the original bill you are given/mailed, because there is a bar code that the 7-Eleven cashier scans.  If there is no bar code, they can't really help you and you'll need to go to the main office to pay.
Be Aware of Rainy Season
Bear in mind that rainy season will impact your lifestyle. If you're looking to hunker down with a cup of tea for your writing sabbatical, this weather may be your (other) cup of tea. It's not all-encompassing, but it does impact almost every day. Make your call and navigate it well. Remember to encase your phone/gizmos in plastic while traveling.
Restaurants
Since prices are pretty great compared to the US and lots of Western places, and since Thai food is pretty delicious, we'll showcase some favorites. Remember: ask for "not spicy" if that's your taste, and mention "no rice" if you aren't going to eat it.
Affordable
Cuckoo's Nest — A fave. Sweetheart visionary Noise and her team are just awesome. The food is fresh and delicious at a fine price, and much of it comes from her hand-grown garden. Great for lounging, dining, drinking and meeting up.
Khow Soy Restaurant — Really inspired cuisine, and don't let the unassuming location fool you! The atmosphere is imaginative and pleasant. Most importantly, the chef has a lovable passion and it shows. Looks great for drinks too.
A-1 — More soon.
Gringo's — More soon.
Pricey
Lae Lay Grill — Great view from up on a hillside, with exceptional service. Don't worry: they will pick you up and drop you off at your place, or even shuttle you up from the bottom of the hill. Little touches like
Carnivore — Pretty outstanding steaks and hearty meals, along with an exception selection of Belgian beers and nice wines.
Jenna's Fine Bistro & Wine — Stellar food, fun coktails. Especially nice for brunch.
Bussaba — More soon.
Diver's Inn — More soon.
Should You Tip?
Go for it. Be cool and tip as you can: 10-20%.
Stay Safe
Basic street smarts are enough: don't leave valuables unattended, and don't open yourself to scams: establish clear prices and agreements in advance. You should be fine.
Buy/Rent a Vehicle
We found that Wanalee was pretty awesome. Establish a long-term arrangement and you may find a scooter as low as $5/day.
Map
Highlights coming soon: Post Office, Police, Hospital, Public Services, etc.
Shopping
Local Markets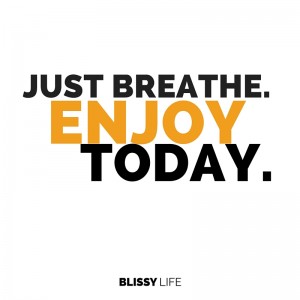 Don't overlook the local markets!
Open-Air Markets — First off, you've got gatherings akin to farmers' markets where folks bring all kinds of fresh meats and produce. Don't be shy. You can find great prices and special experiences
Night Markets — Less about raw produce and more about prepared meals… as well as clothes, toys, housewares, etc. These have a festive hangout feel, kinda like a town fair.
Mini-Marts — Often family-owned storefronts for your essentials, these often offer a convenient location for your essentials and basic foodstuffs.
Big Stores
Supermarket — There's pretty much just Tesco Lotus on the east side of town. The meat is out in an unwrapped buffet layout, but seemed just fine. Alcohol is not sold in the afternoon: roughly 1pm to 4pm, I believe.
Big C — Actually in Krabi Town, this is the main big box store that serves well for housewares and essentials.  They also have a large grocery section.
Home Pro — Also in Krabi Town. This is a great place to buy housewares.  It's a bit more expensive than Big C, but also more fashionable.
Entertainment
Center Point is the a lively part in the touristy part of town. Blue Dragon Cabaret is a pretty fun show, and there are clubs with bargirls or just a dance/hangout vibe. There's a small red light street a little way up the main street in a section called RCA.
On the quieter west side, Luna Bar offers some nice dance club vibe.
Hippies Bar is one of our favorites!  It's along the ocean, has good food, live music, fire spinning shows and great owners!
Getaways
An undiscovered area just a bit to the west is Long Beach. It feels really remote and relaxing!  Also, you are able to easily catch a ferry to Ao Nang to a handful of paradise islands.
Facebook Groups
One of the best ways to connect with people is to join the Facebook groups. These are also a great way to buy and sell items. Here are some groups!
Questions?
Have any suggestions on making this page more helpful? Have any questions that we could answer here?
Just let us know below, and thanks! :-)
Enjoy this post? Pin it for later!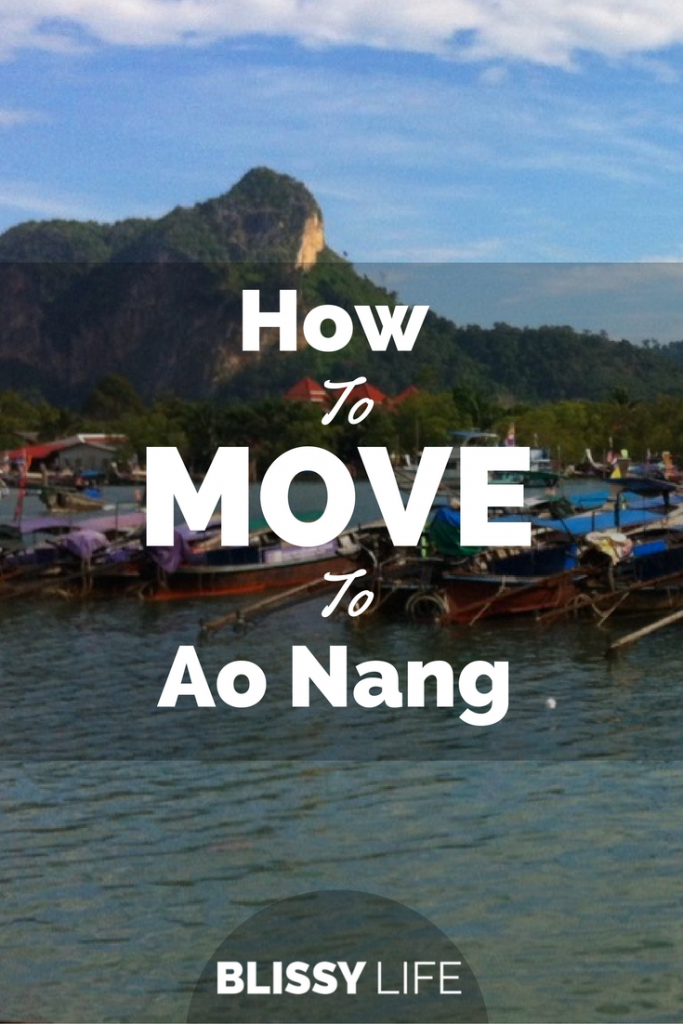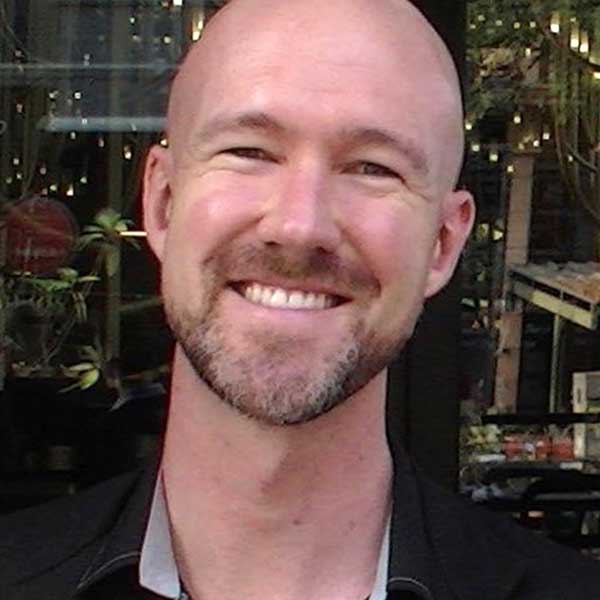 Curtiss is a lover of delicious atmosphere, experiments in location independence (and digital nomadism), and that magical place where wifi and paradise overlap.