Barcelona Adventures With Friends: Yachts, Dragons, and more!
Adventuring around Barcelona is especially awesome, with friends.
First of all, it's so cool to meet up with our wonderful friend from Brooklyn, and to explore together. She's pretty hip to this city, so we can dive right in and have lots of fun.
Beyond that, we have another couple of friends — also coming from Brooklyn — who now live in this fine city! They live not far off the main strolling street — la Rambla — and it's amazing to meet up together, over in this part of the world!
This was extremely special for us because we normally don't get to hangout out with friends from home when we travel.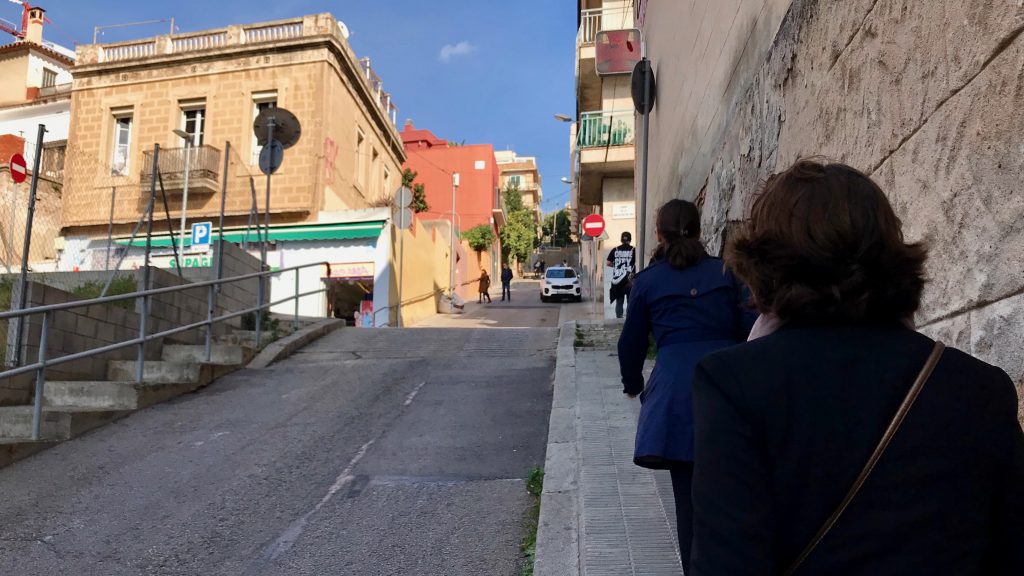 Climbing up to a view over the city.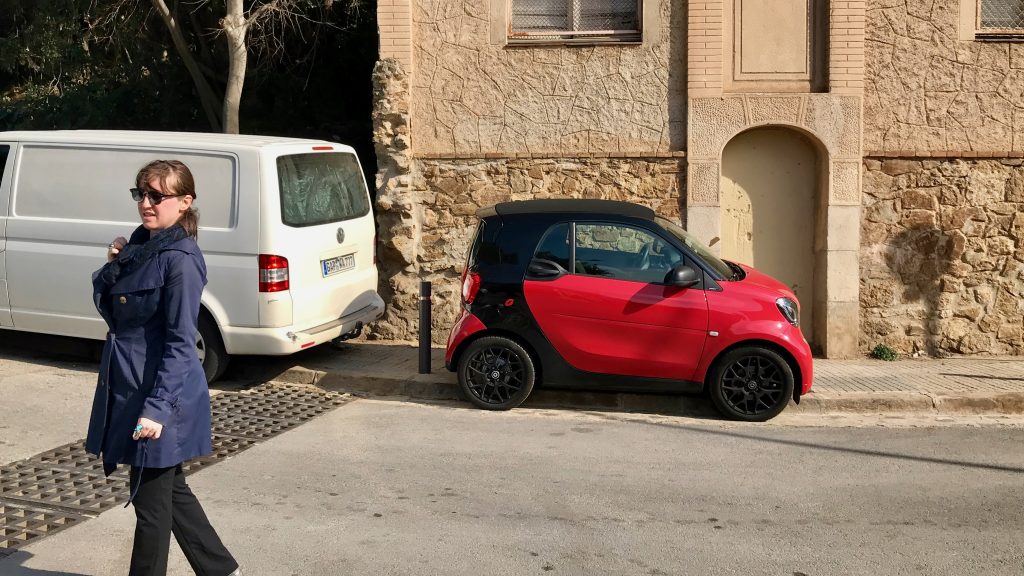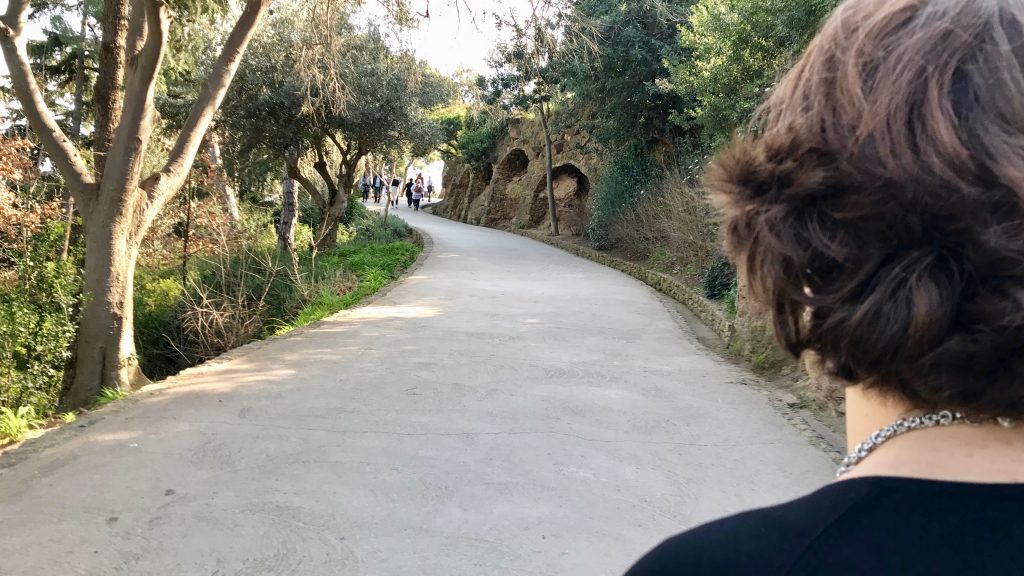 Ever wanna just take a path and see where it leads?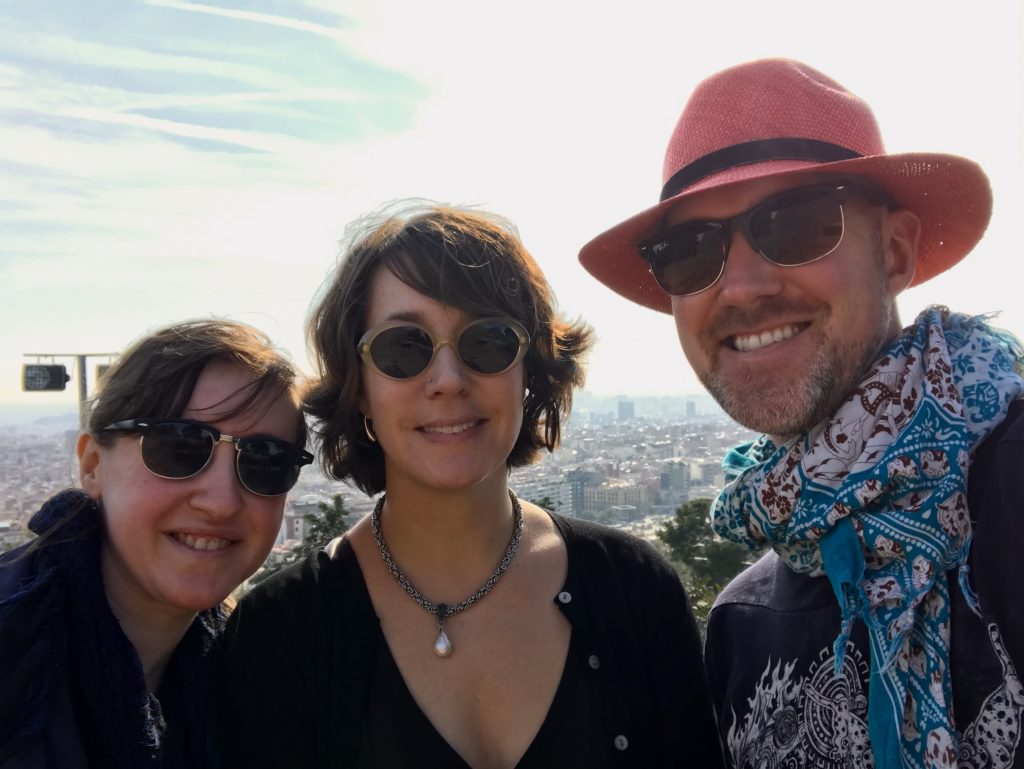 We made it!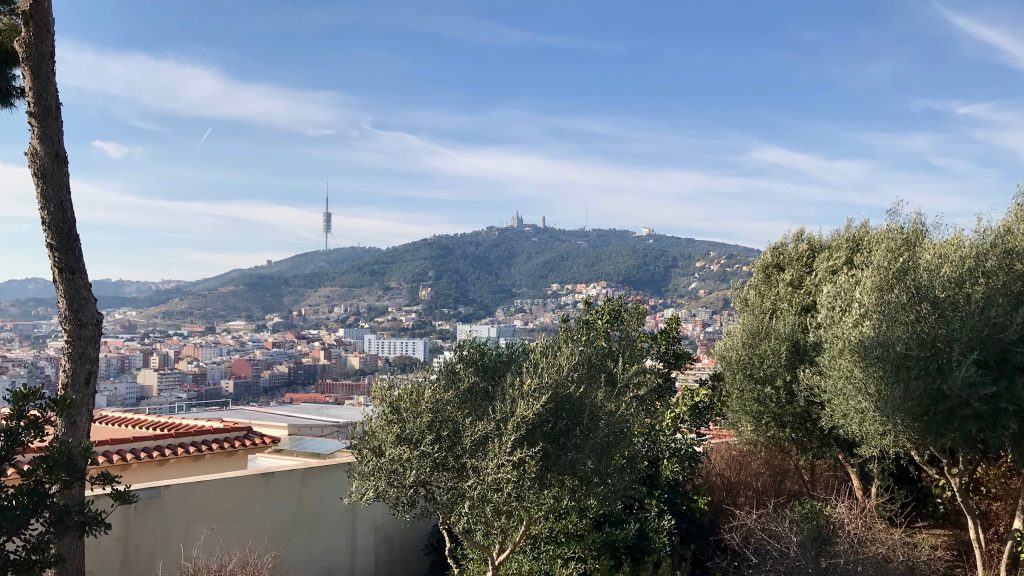 The view over Barcelona is pretty wild. There seem to be little moments and castles on various ridges.
Check out incredible architecture around town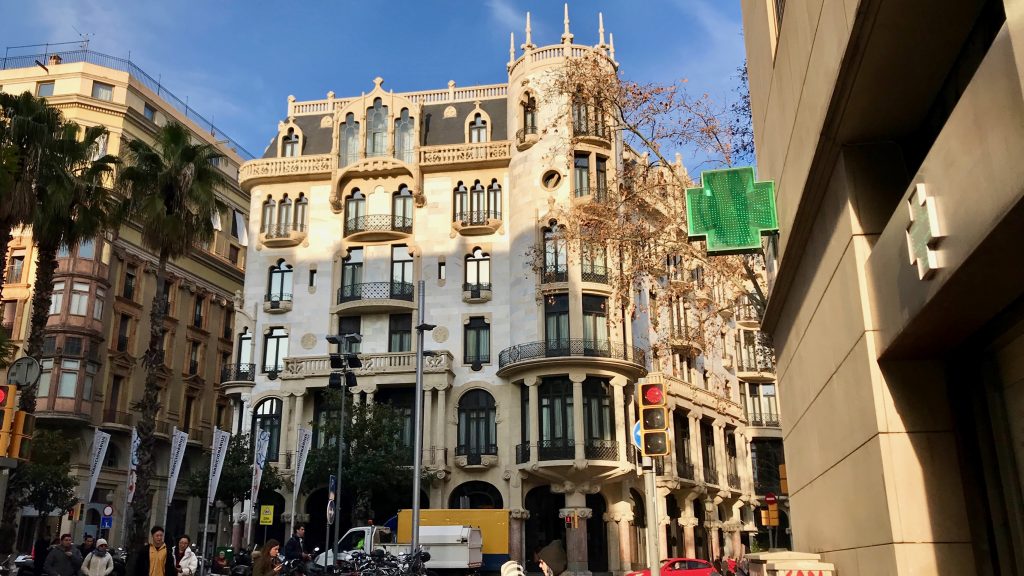 The style infused into everything is just awesome.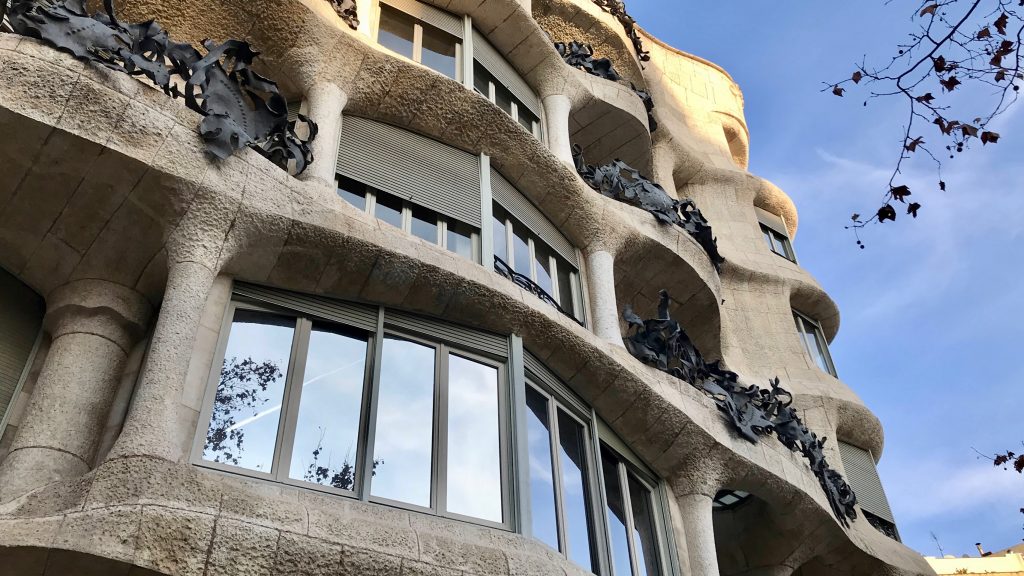 It feels remarkable to stuble upon Gaudi's work amidst the day-to-day bustle.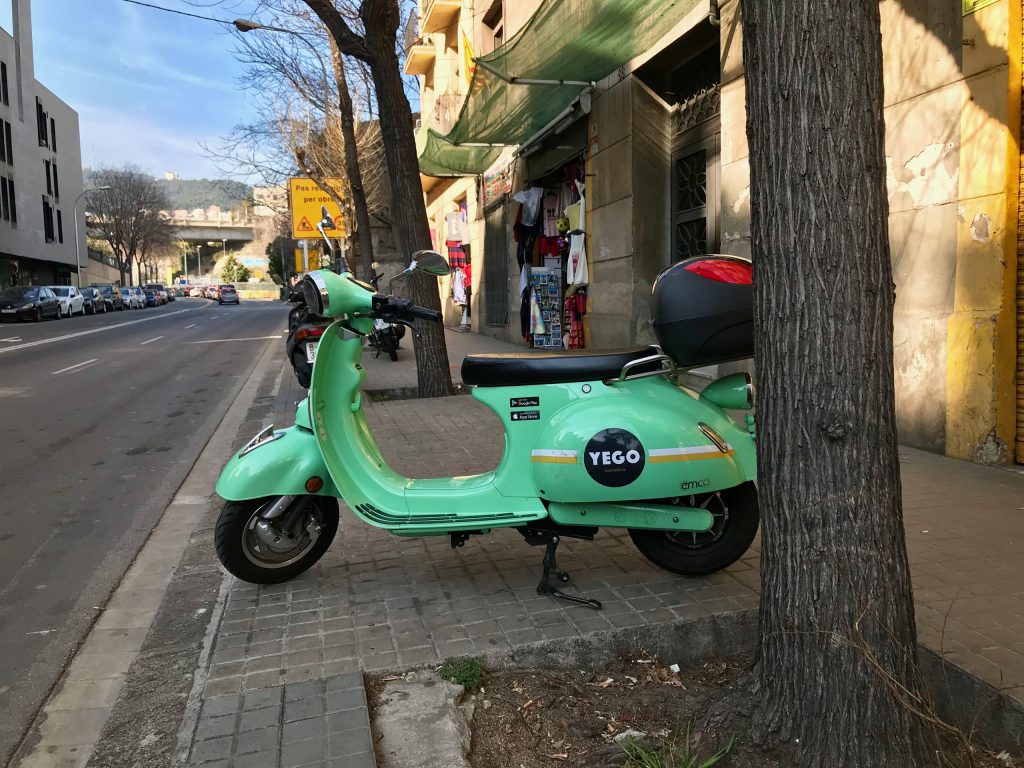 Pause at an outdoor cafe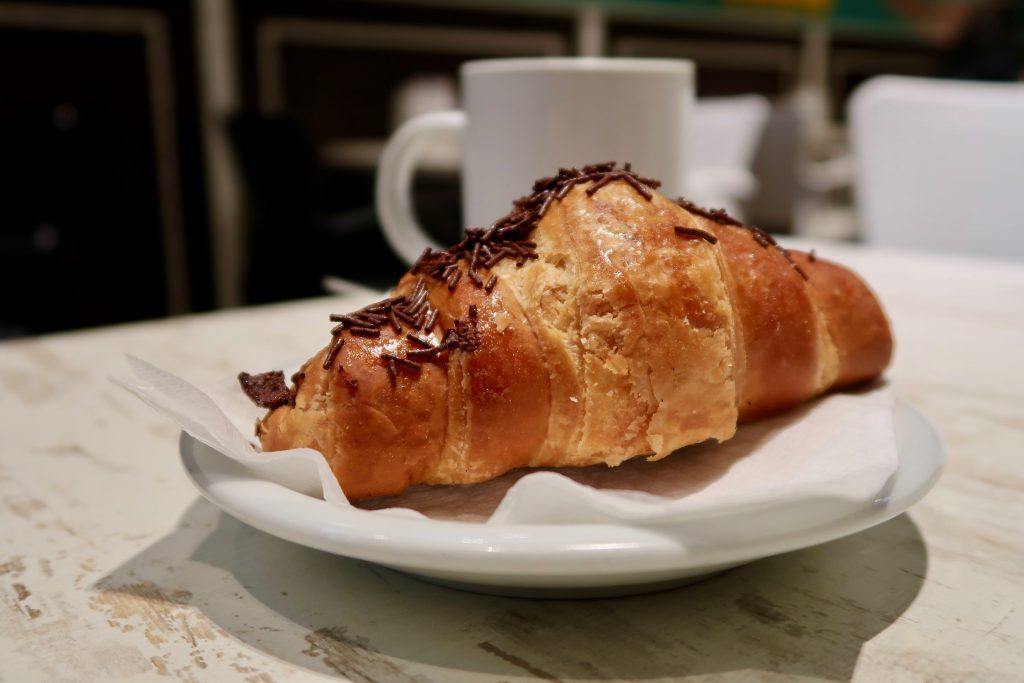 The occasional chocolate croissant was very good for morale.
Being coffee lovers, we were delighted to enjoy a few outside cafes — it's also a great excuse to sit down and give your feet a rest after walking for much of the day. That being said, Barcelona does have a well-organized and clean metro system. We purchased one T-10 ticket, costing 10 euros, and used it between the three of us. 
It's cool to envision a lifestyle as a Barcelona resident.
We met up with our friends in the area of la Rambla, and we were enchanted with the type of life they live. This is a lovable city, and they didn't have much trouble adapting to life here, at all. We're tempted!
And our evening of dining was incredible…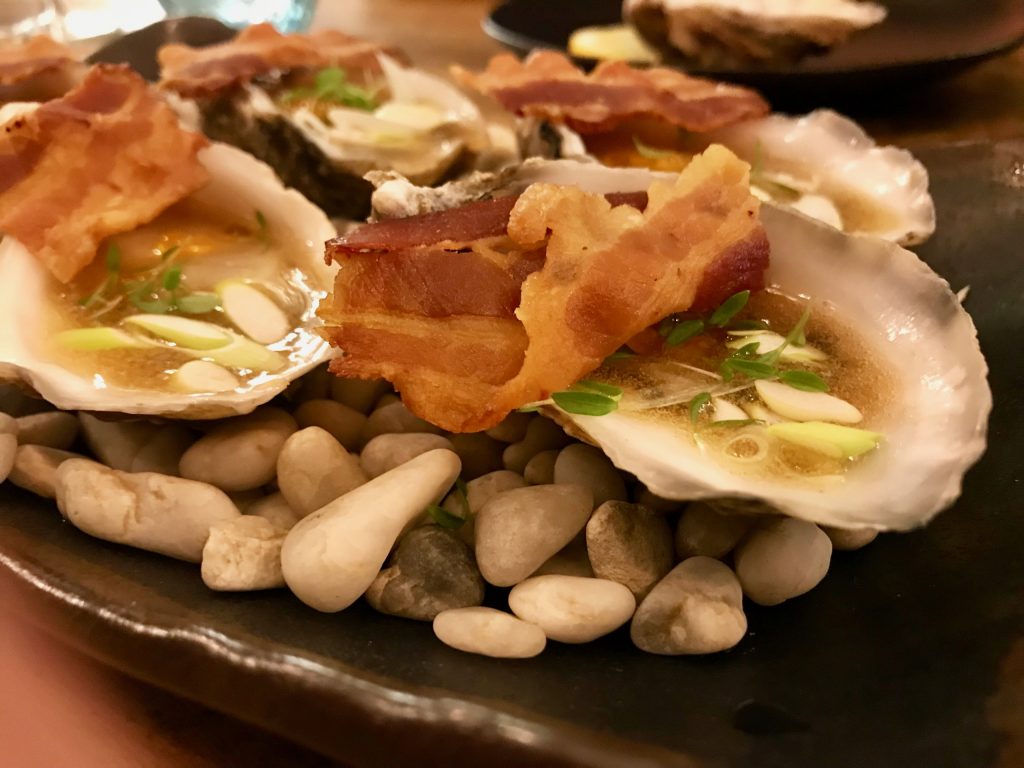 We went to a Michellin-star restaurant with some friends from Brooklyn, a ways off the main drag called the Rambla.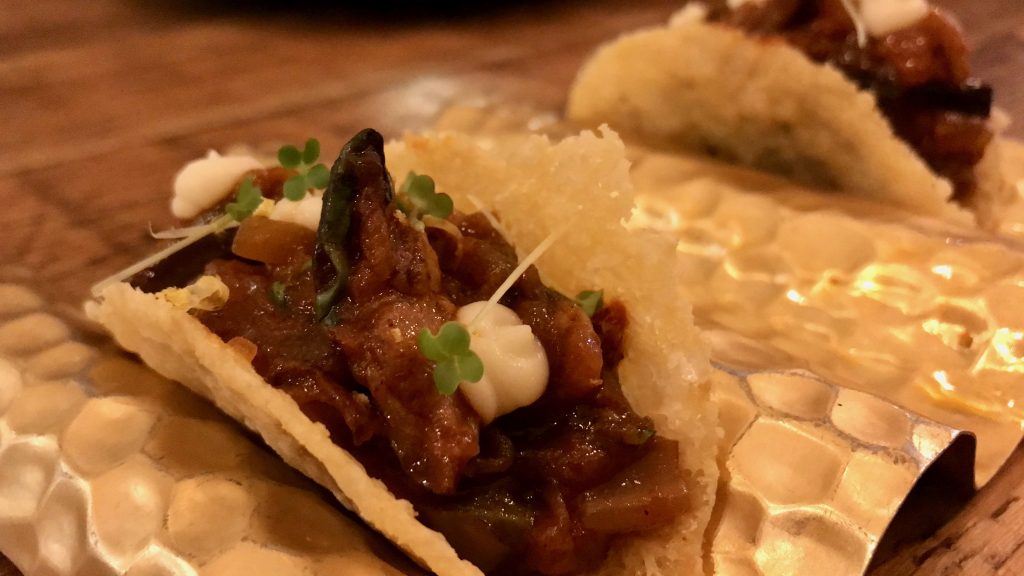 The name of the restaurant is My F*cking Restaurant, so you know it was gonna get interesting.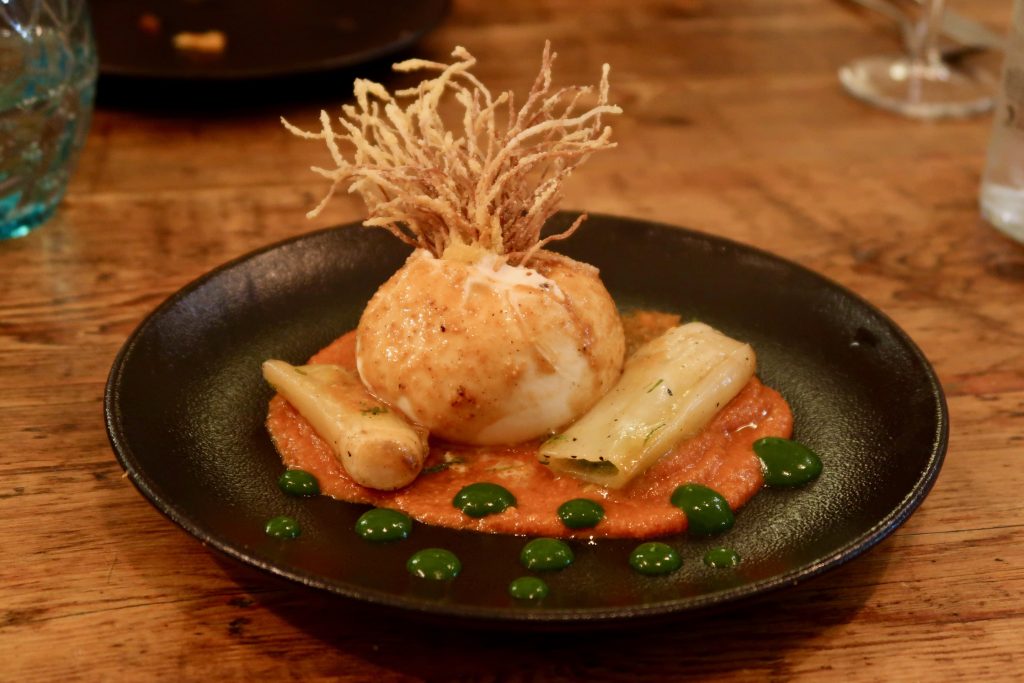 It was delicious to dine with a wild medley of music playing: Queen, Metallica… all kinds of stuff. And sumptuous deliciousness, dish after dish.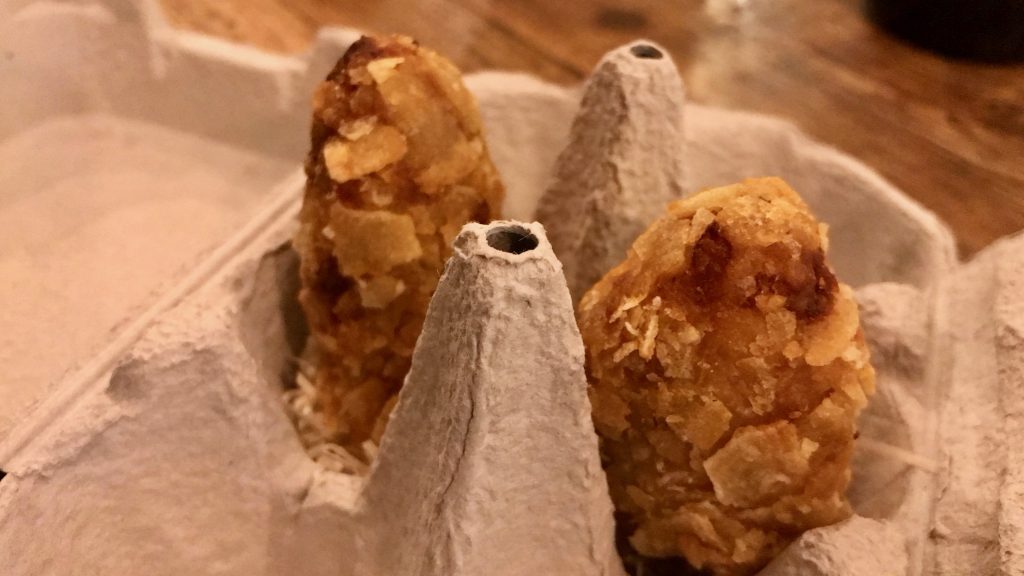 These chicken bites were shaped like eggs, and served in an egg carton, haha!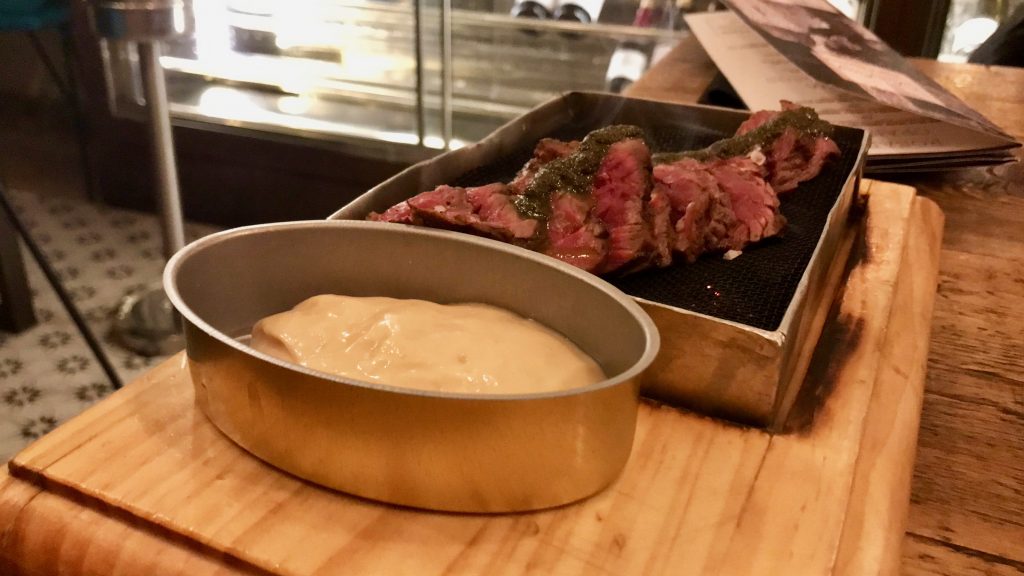 This beef was set aflame before our eyes. It also happened to make our mouths water.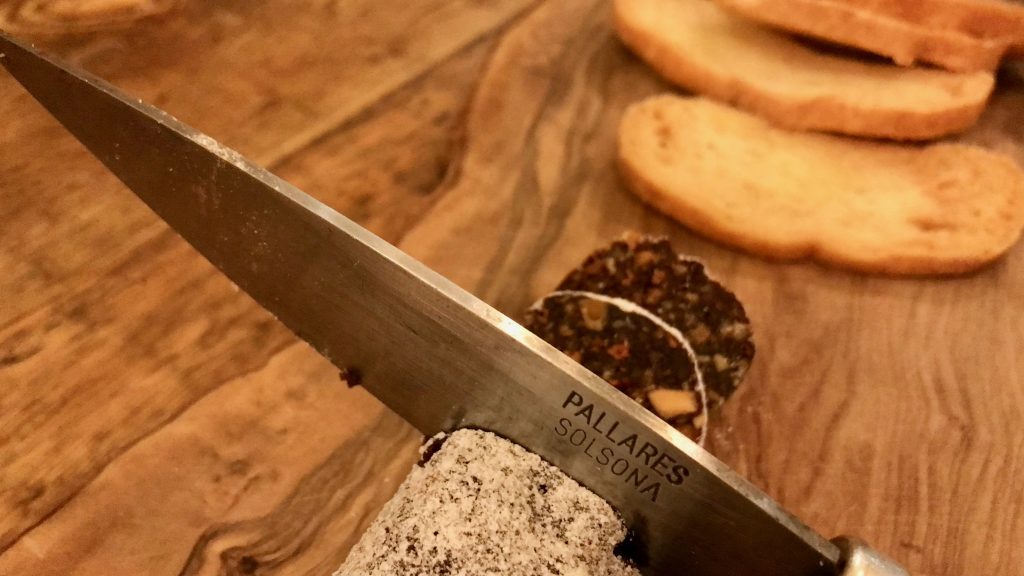 This isn't actually chorizo: it's "chocolate chorizo". No meat included: just dessert deliciousness.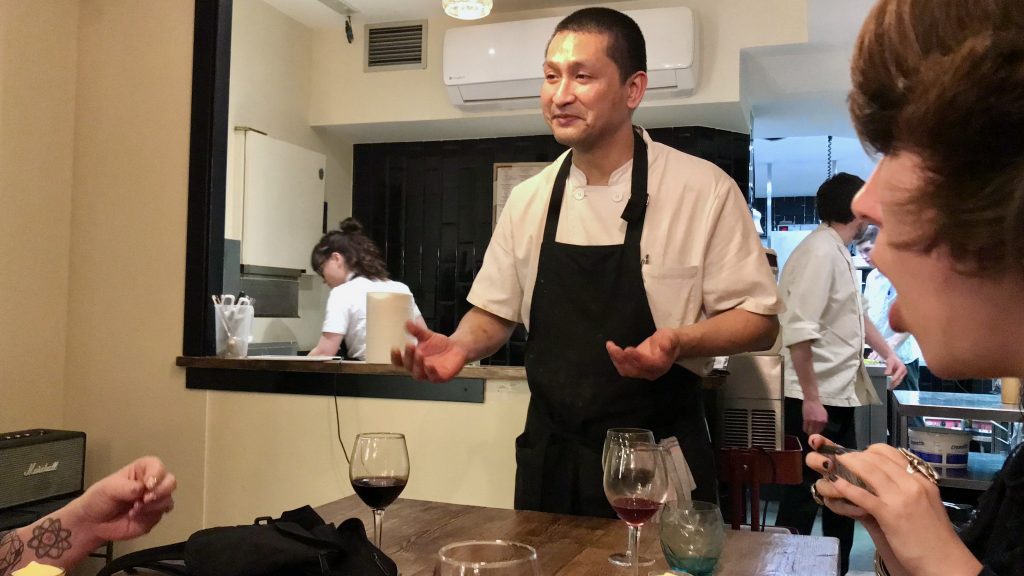 "Ooh" and "ah" were all part of our dining discussion.
Later in the evening, we lived it up.
After dinner, our friends showed us one of their favorite lil' queer bars in the area, where folks can just be themselves. We queered it up. We drank vermouth. We had awesome conversations.
Barcelona is beautiful.
Enjoy the harbor
We often find ourselves drawn to water — not only because we're thirsty, but because life just seems to slow down by the water. Do you get that feeling?
Barcelona is a coastal city, so we spent a lazy day strolling along this harbor full of yachts and dockside cafés, life is pretty nice.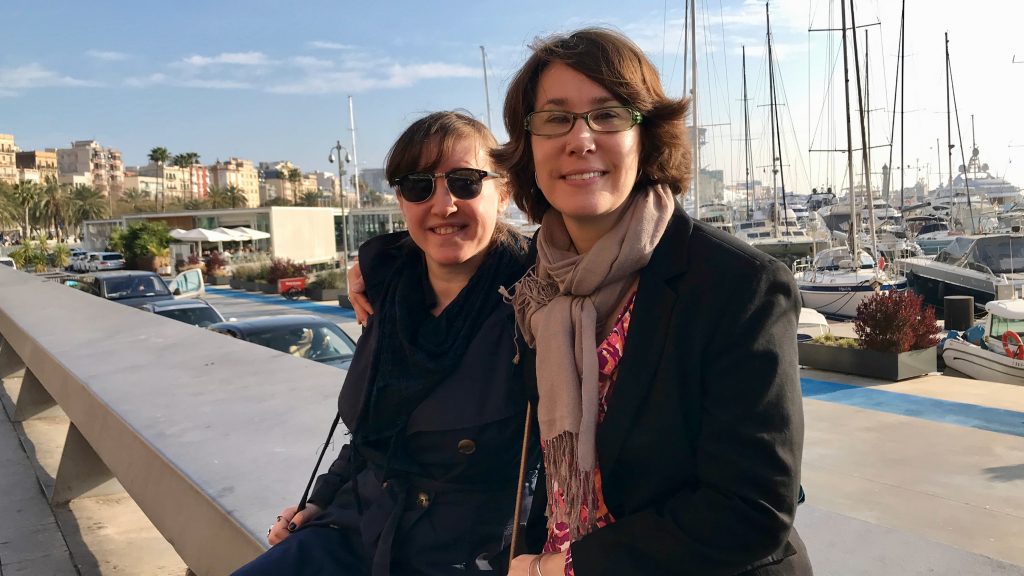 We spent some serious time picking out which yacht will be our next purchase… just kidding!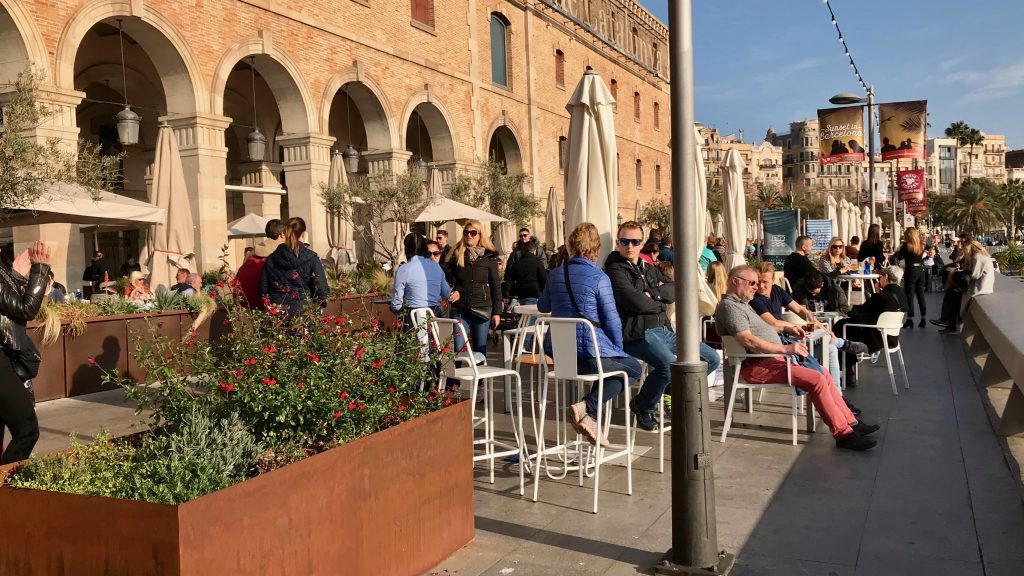 Strolling around by the harbor in the sunshine was bliss.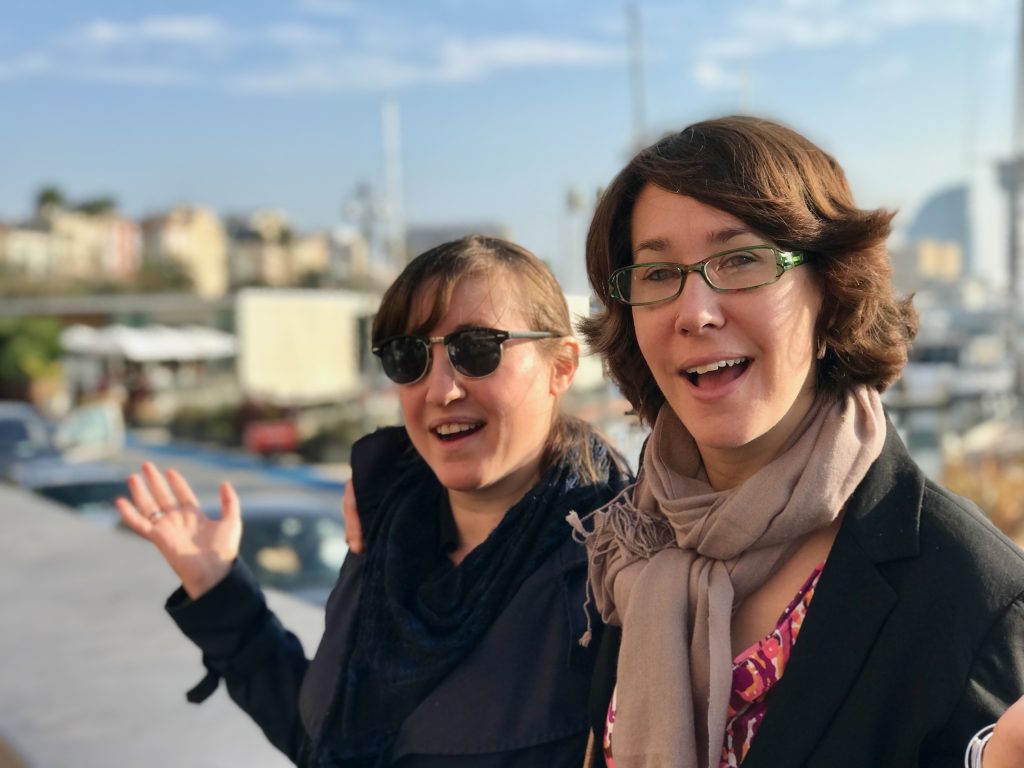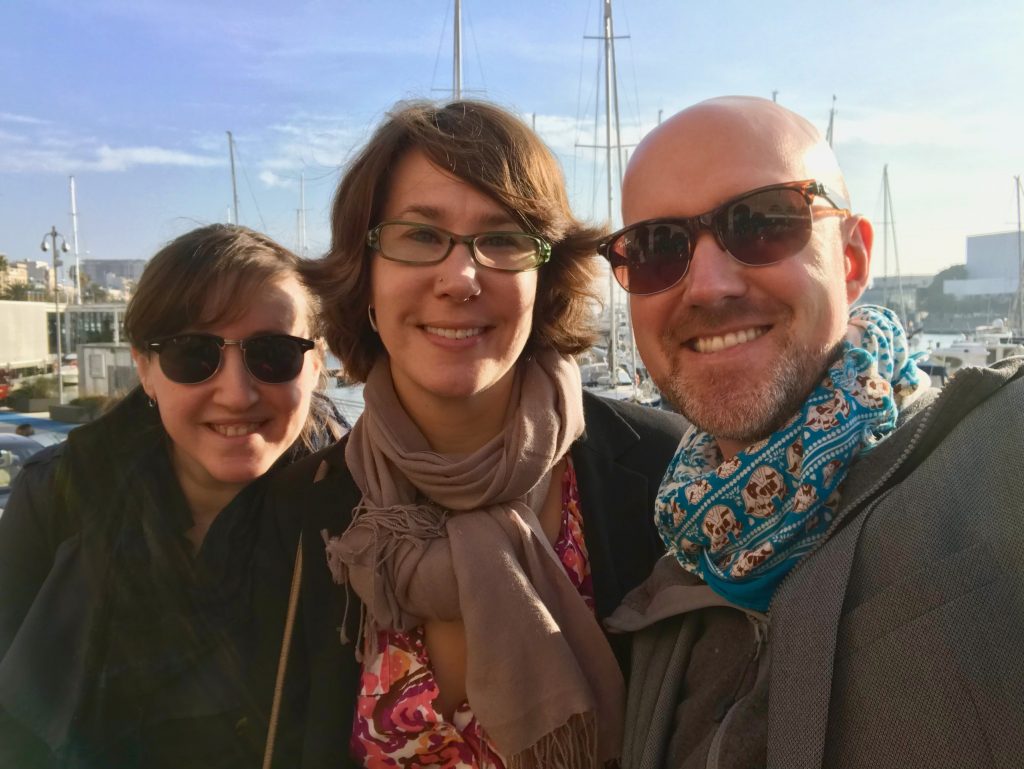 Lunchtime by the water!
You will have many restaurants to choose from, some face the marina, while others are set back a little. We were drawn to one with lovely outside seating in a bit of sun.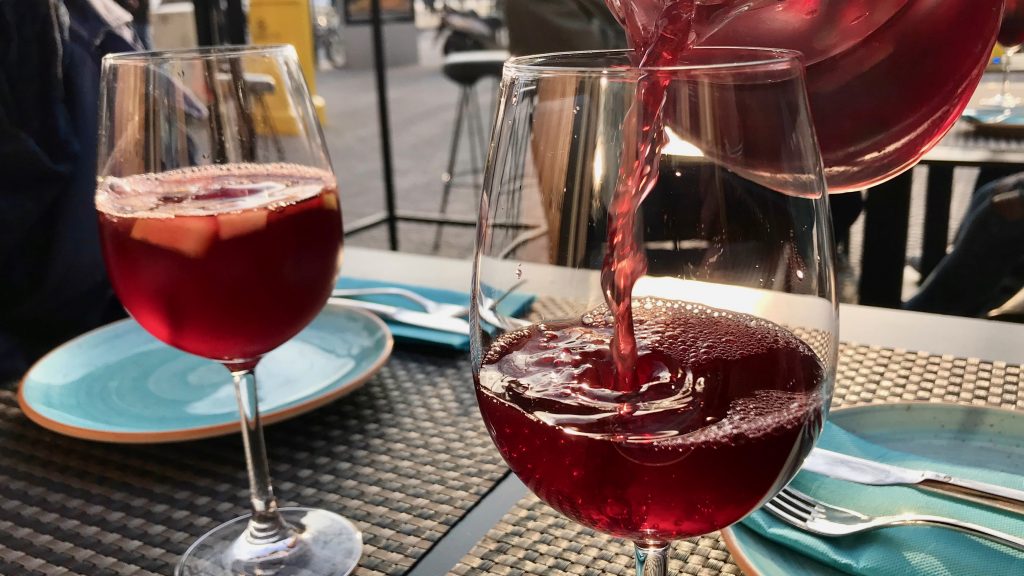 Ahhh, and then it was sangria time.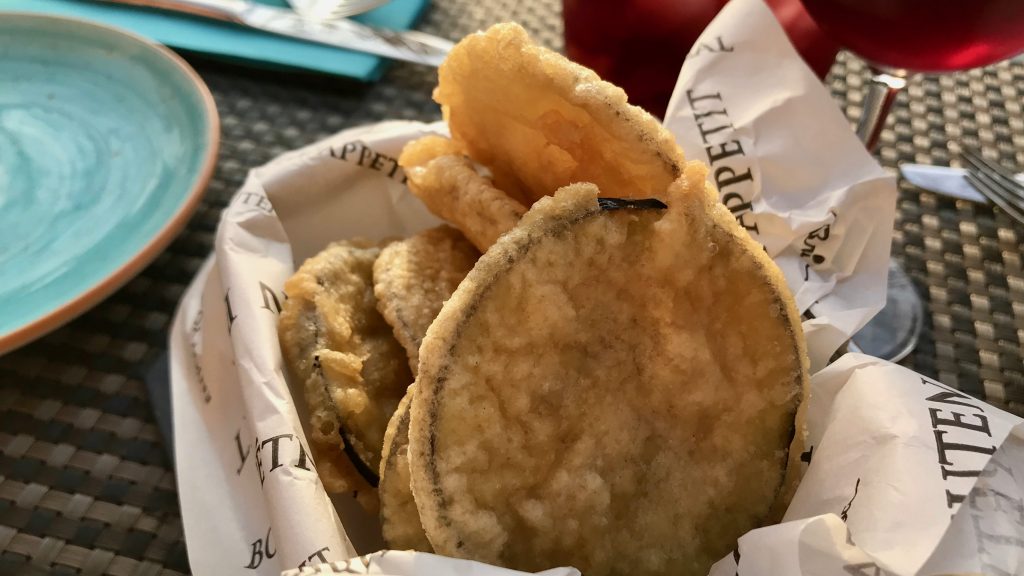 Lightly-fried eggplant slices drizzled with honey — they have become one of our favorite dishes.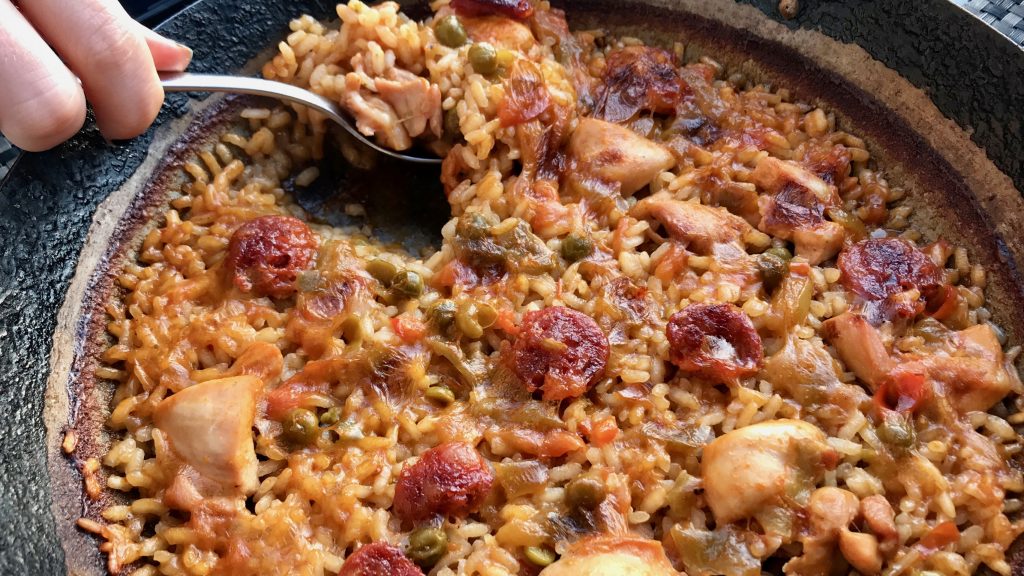 Of course, we had to enjoy some paella. True to form, this is thinly placed in the metal pan, so that it comes out nice a crispy.
Back in the old town, we went goth.
Okay, we didn't go goth, exactly. We went to the Gòtic quarter, and around the old town. With lots of old buildings and winding streets, it's nice to get lost in.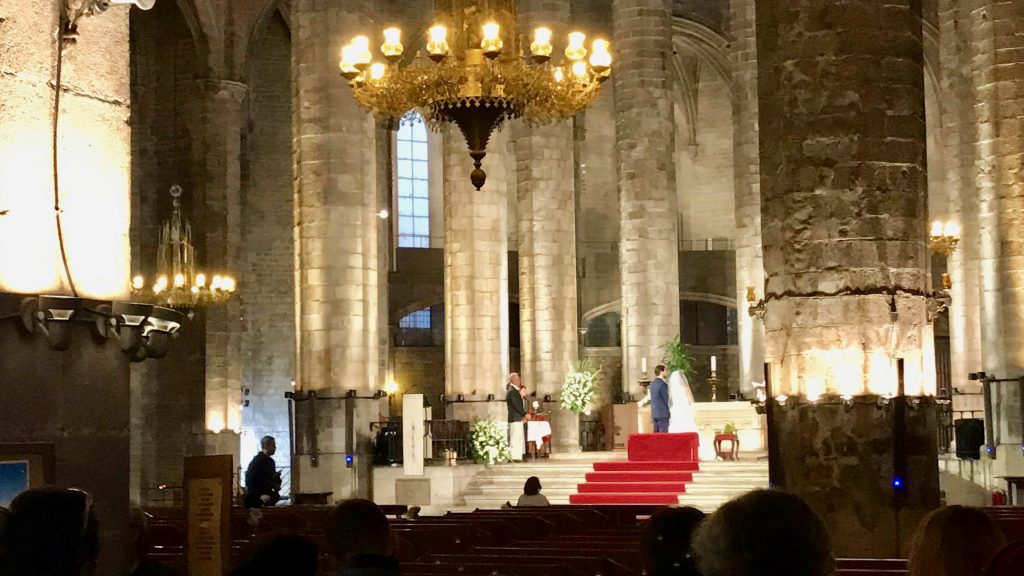 We stumbled across a wedding at a cathedral open to the public. Not a small ceremony!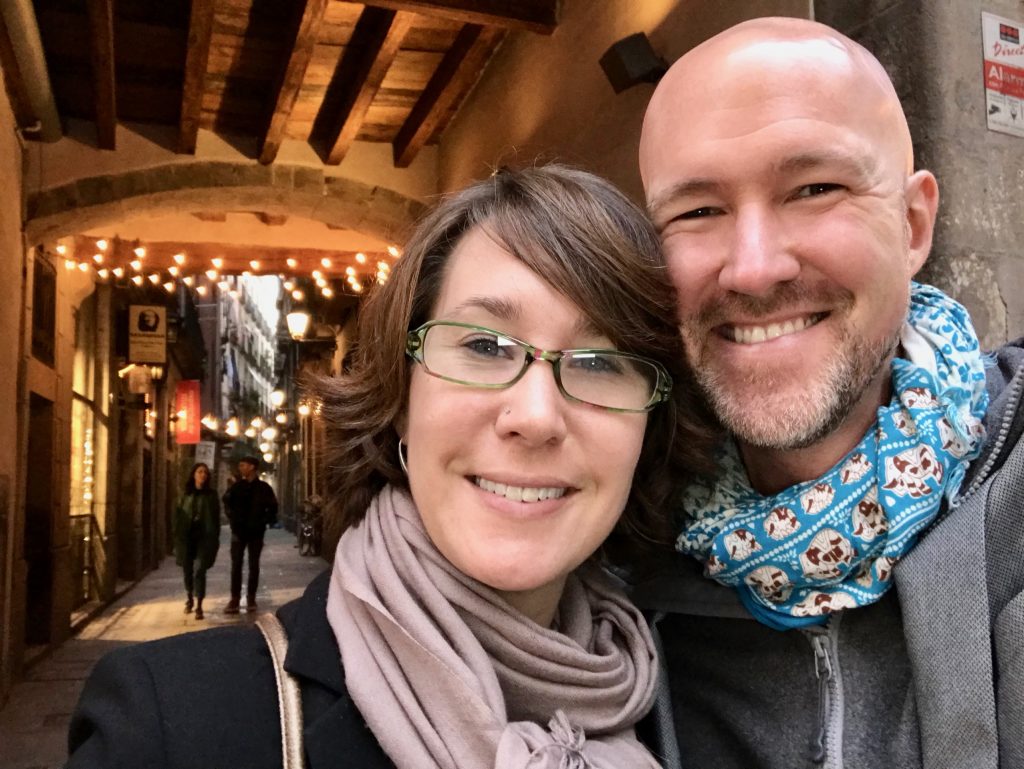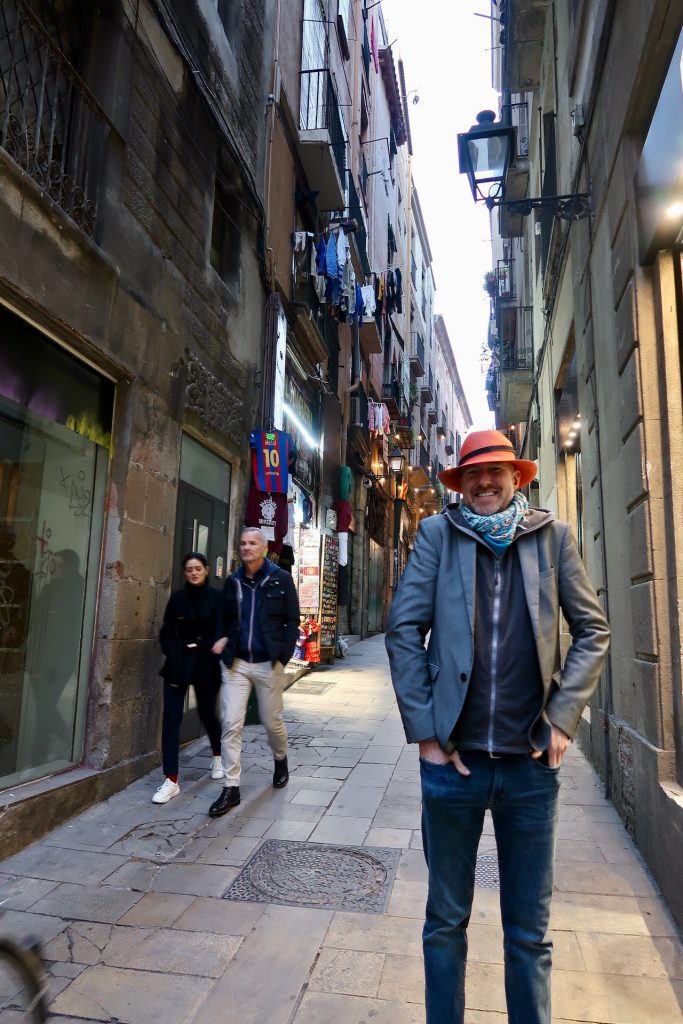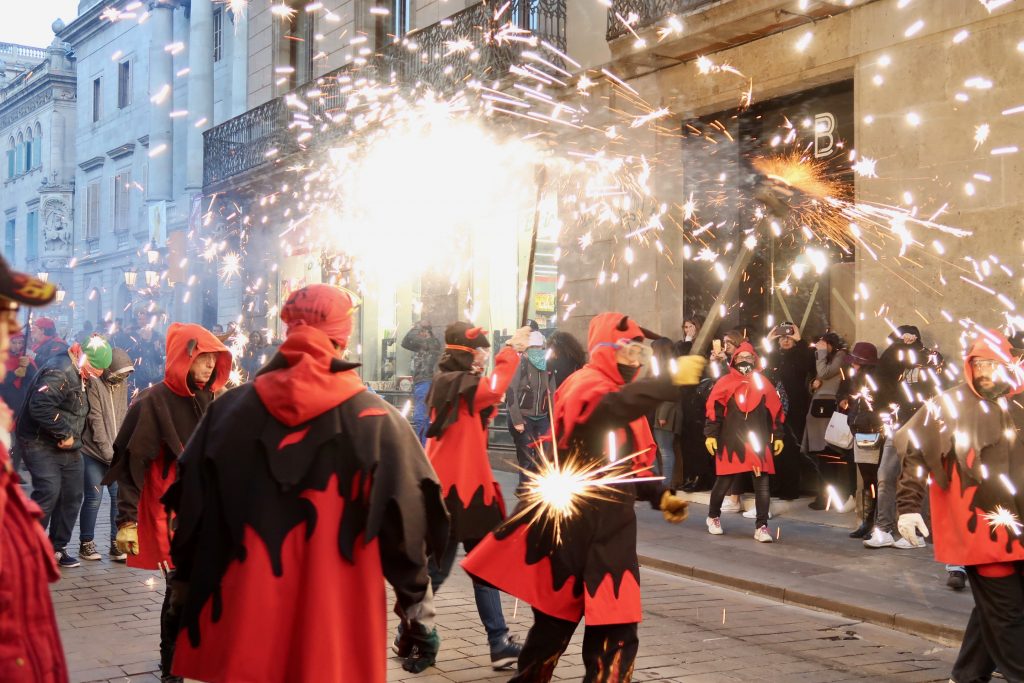 A parade of fire and festivity burst out in the little streets of the Gothic Quarter!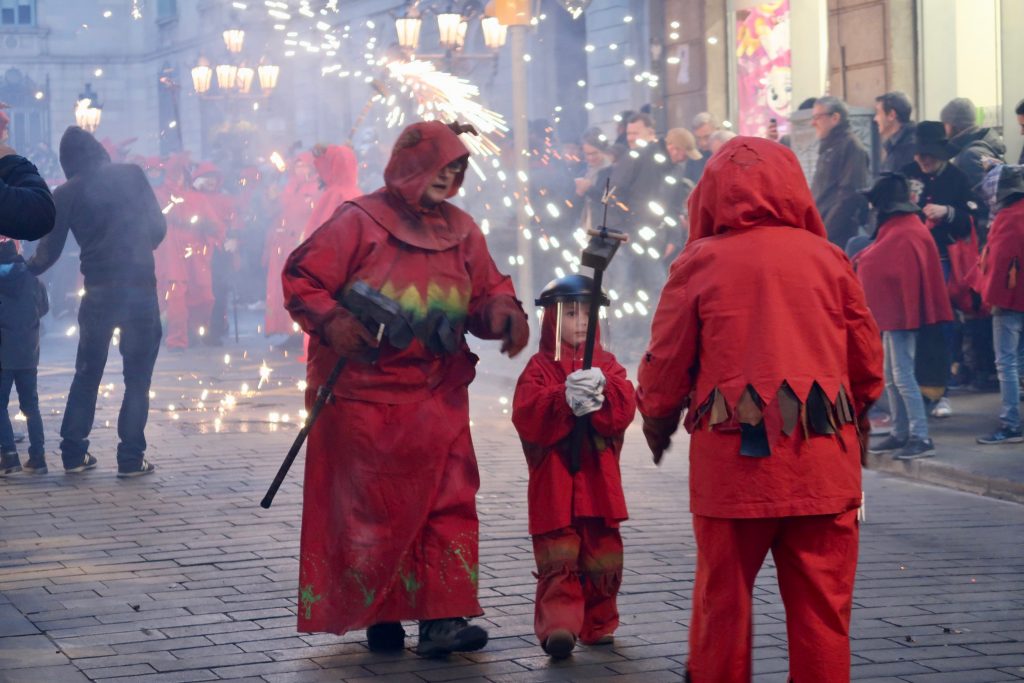 What a nice blend of fire and family fun.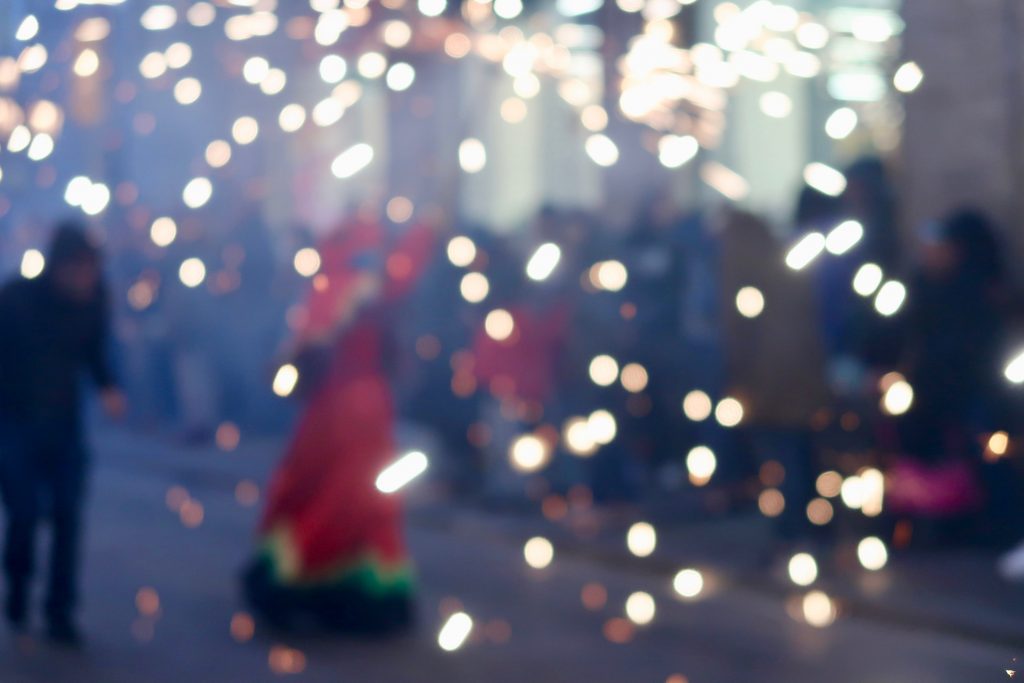 The Gòtic Area has such a unique charm to it.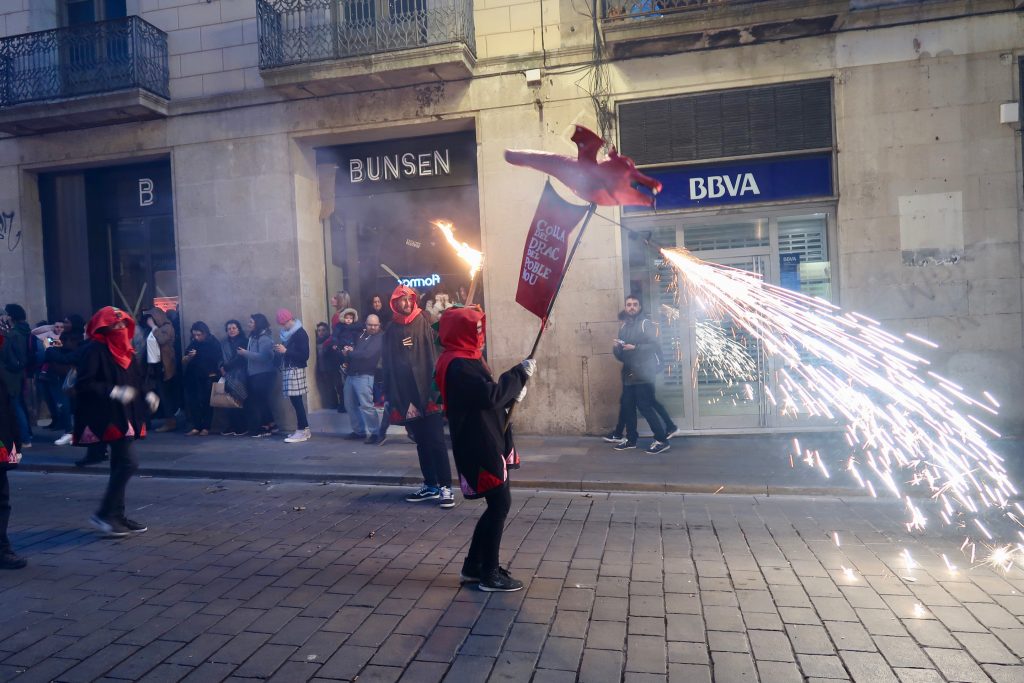 A guy at a pub nearby told us that this parade is frequent, and it makes it hard for him to walk around.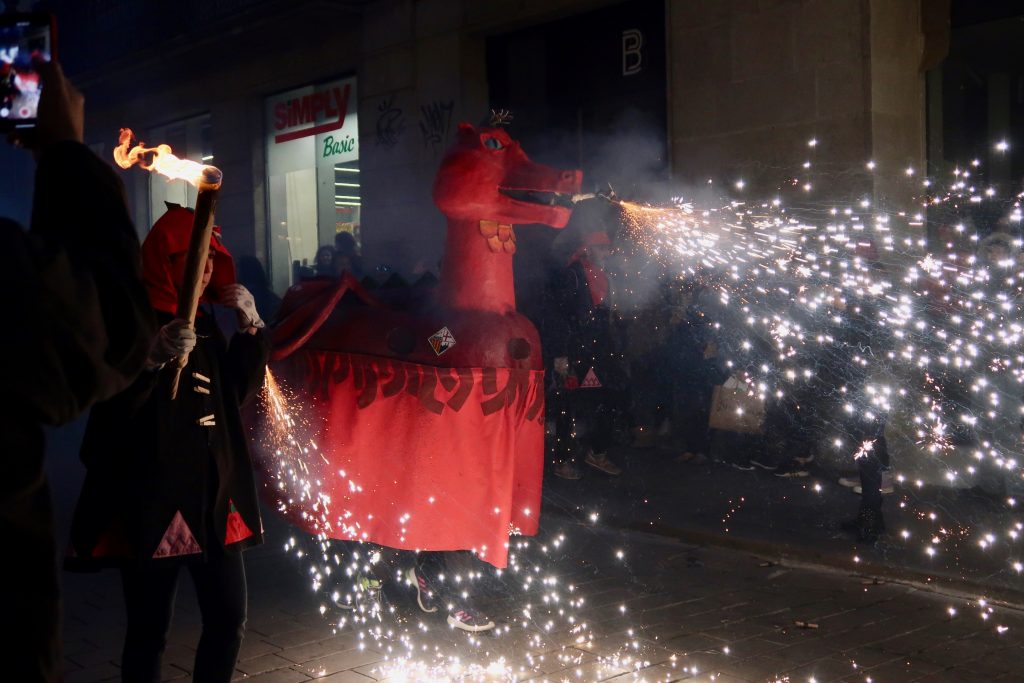 Here be dragons.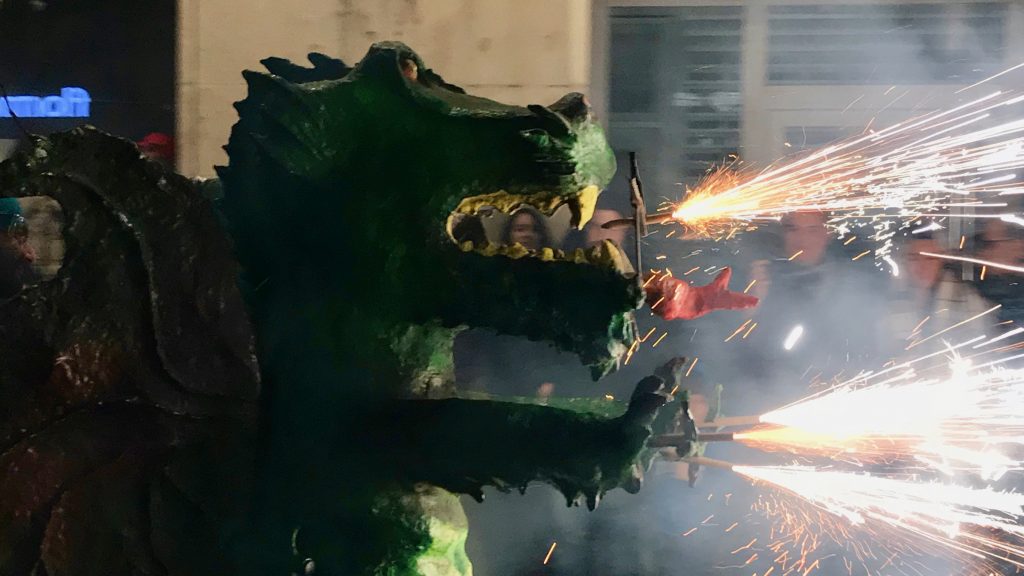 Here be LOTS of dragons.
Barcelona inspiration?
Ever been? Wanna go? Let us know!
Enjoy this post? Pin it for later!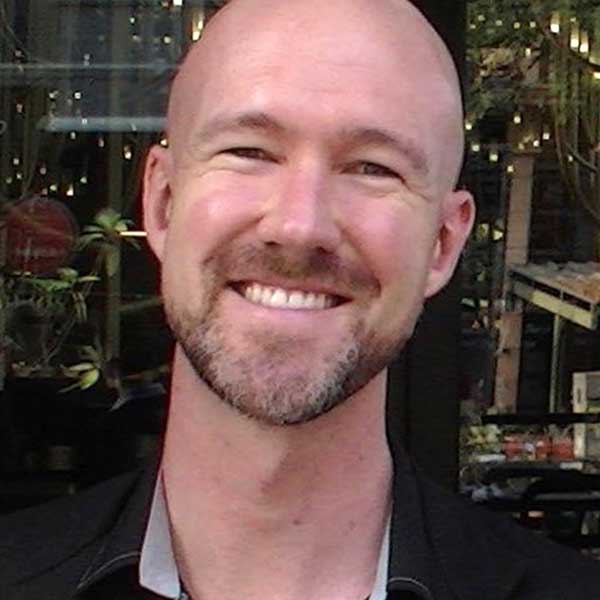 Curtiss is a lover of delicious atmosphere, experiments in location independence (and digital nomadism), and that magical place where wifi and paradise overlap.