Chiang Mai Restaurant Where You Can Be A Sexy Secret Agent
We recently celebrated a birthday in a very cool fashion, in 1920's British secret service fashion.
Yes, it was as nifty as it sounds. The restaurant is called Service 1921 and it housed in the old British Embassy in Chiang Mai and the Anantara Chiang Mai Resort & Spa was later built around it.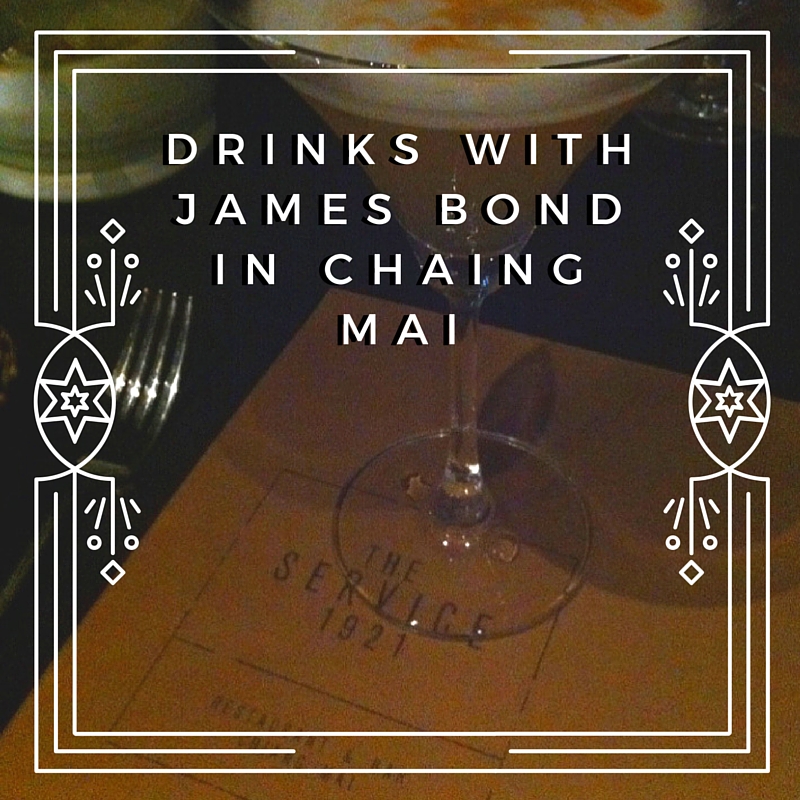 I'm a huge fan of themed restaurants and hotels (as you can tell from our post about The Roxbury) but I was not sure what to expect with this one.  The first impressions as we entered through the hotel lobby were elegant and simple furnishings and dim lighting.  The lobby and the pool area felt like it was primarily lit by white candles — this is when I knew we were in for a sexy night.  We were ushered by a hostess tastefully dressed in a flapper costume, up wooden stairs to the second level.  We chose to sit overlooking the Ping River meander by and enjoyed the natural breeze.
We were handed "top secret" manila envelopes that held the drink and food menus.
As we perused through the menus and read out loud some rather fun and notable dish descriptions, we eventually realized that there were different menus!  Normally I would assume this was an oversight — but this seemed very intentional and extremely fun and playful!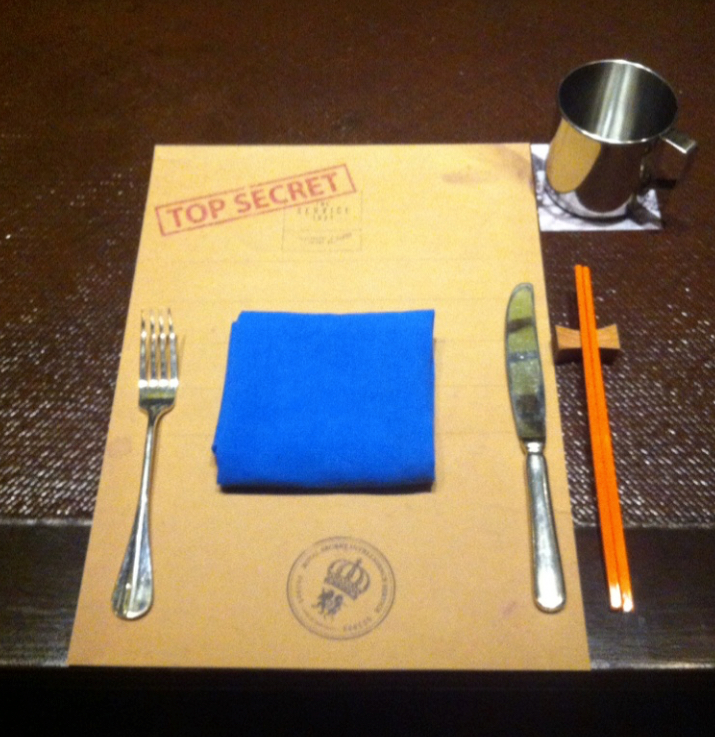 The staff were all wearing period costumes and were pleasantly attentive.
I barely put down an empty drink glass, before someone was asking if I wanted another cocktail.  Let me take a moment here to rave about their glorious concoctions: they have a drink menu where you want to start at the top and work your way down the list.  Although that's not advisable because they're rather potent.  :-)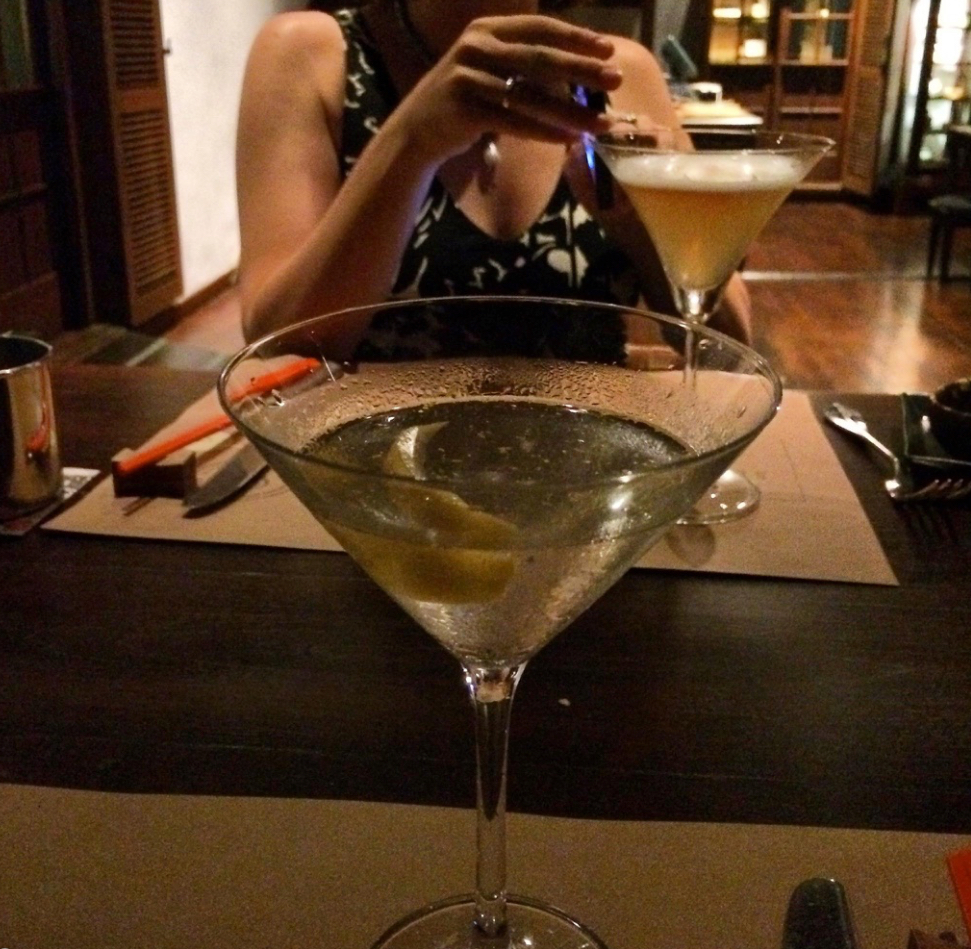 Our meal was beautiful and tasty.
We ordered four dishes in which the table shared.  After our dishes were cleared from the table by a couple of cute lads dressed as page boys.  We asked for a tour of the rest of restaurant,  we had heard that there's a hidden room.  I was not about to leave without seeing it.  The restaurant was starting to empty out and the hostess was eager to show us around.  As we were shown the whiskey room and the "museum" room; we tried to take photos, but the low lighting (that makes everyone look sexier) made it difficult.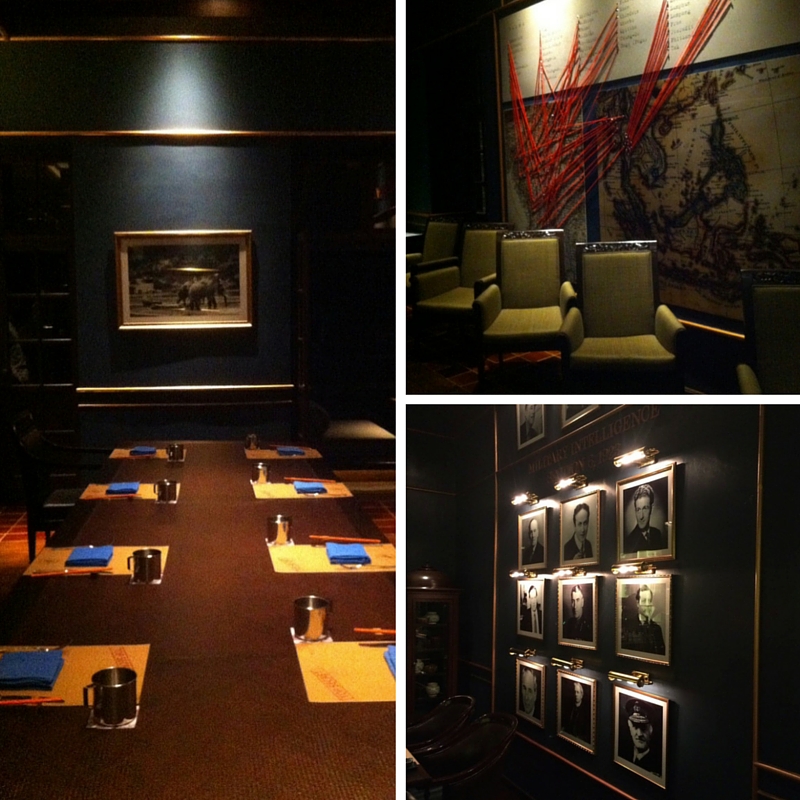 The hidden room was located behind a bookcase and had separate metal door that could be locked from the inside.
There was a large map on the wall and I felt (or dreamed) James Bond could come strutting into the room any moment.  He didn't, but I think we'll have to go back to make sure.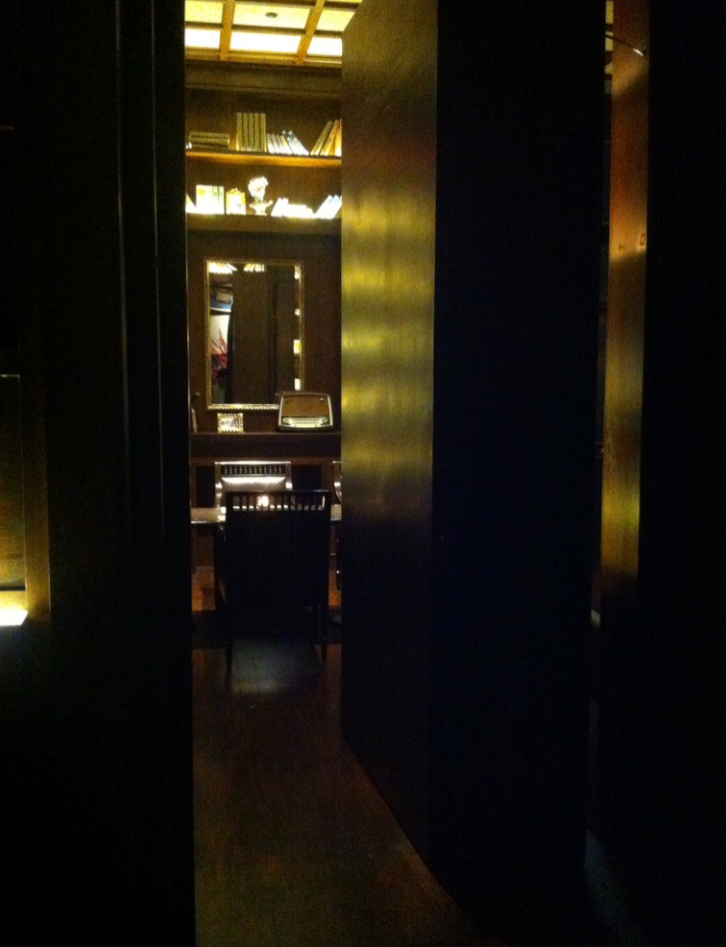 Our experience at Service 1921 was one to be remembered with a smile.
We were with a small group of four, but I look forward to going back on date-night when it's only the two of us.  The atmosphere and service are something not to be missed if you're in Chiang Mai.  If you see James Bond, please do let me know!
Enjoy this post? Pin it for later!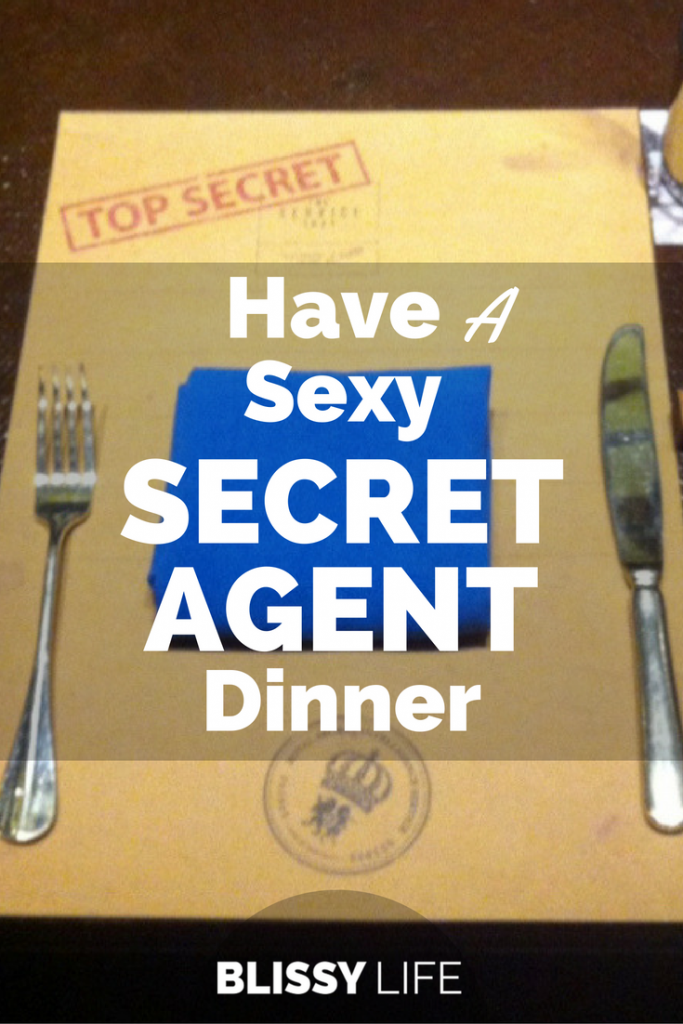 Ashley is exuberant about location independence! She relishes new experiences and working with boutique hotels and resorts. She's always thinking about design and food… and where they'll travel next!