Explore The Winding Medina Passages Of Fez
A labyrinth of discoveries enthralled us as we explored the largest medina in the world.
We were astonished by the sights and sounds that greeted us throughout the old city marketplace of Fez. The medina boasts an ongoing array of shops and markets sprinkled throughout twisting passageways. It's an incredible delight to explore. We took in the sights and sounds as we perused various shops, produce stands, artisan workshops, craft storefronts, and more.

Join us in the discovery of the Fez medina in this photo essay!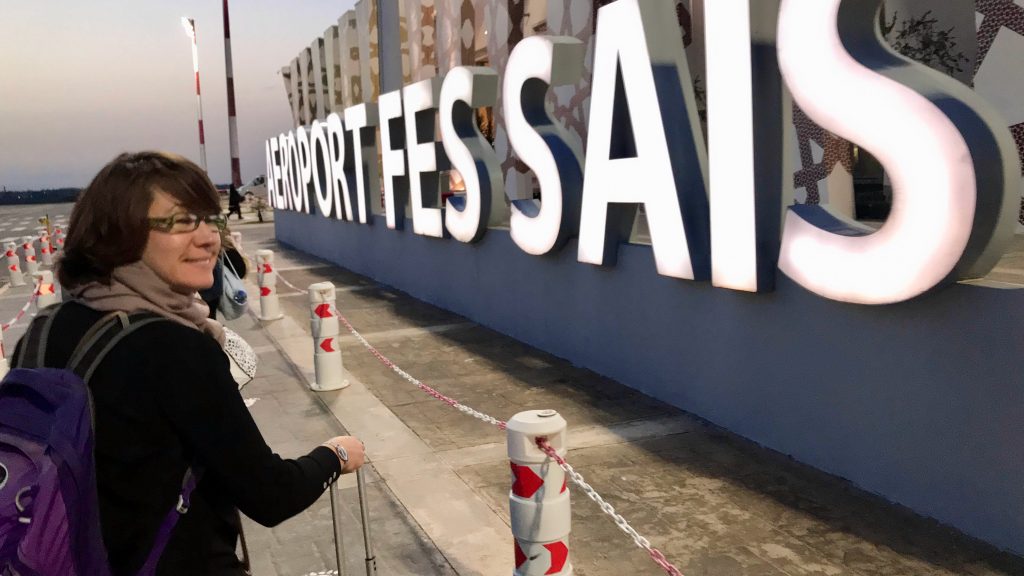 The Fez airport is huge, lovely, and just 2 years old.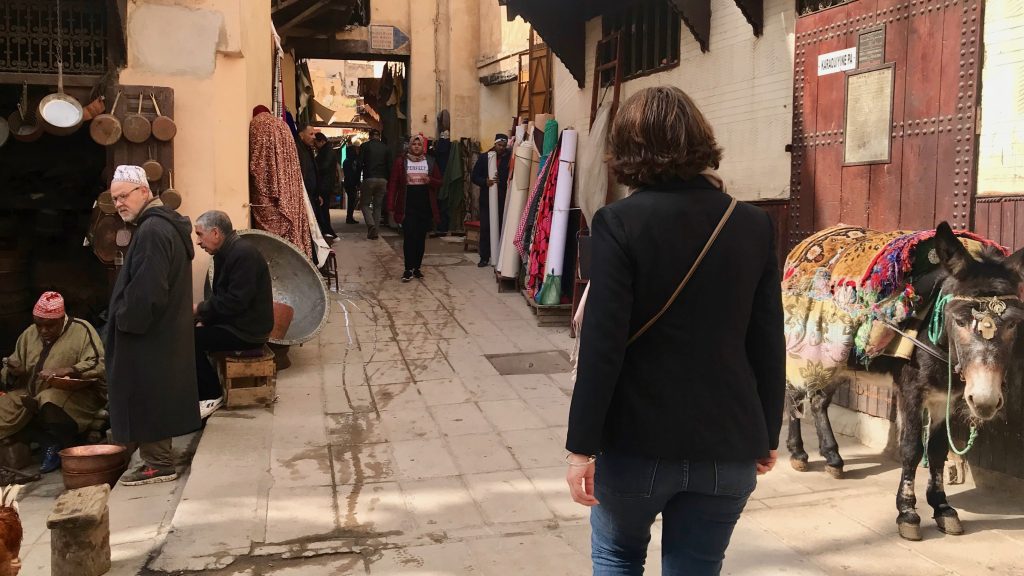 We stayed deep in the labyrinth of the old town medina, with winding paths of market stalls in all directions.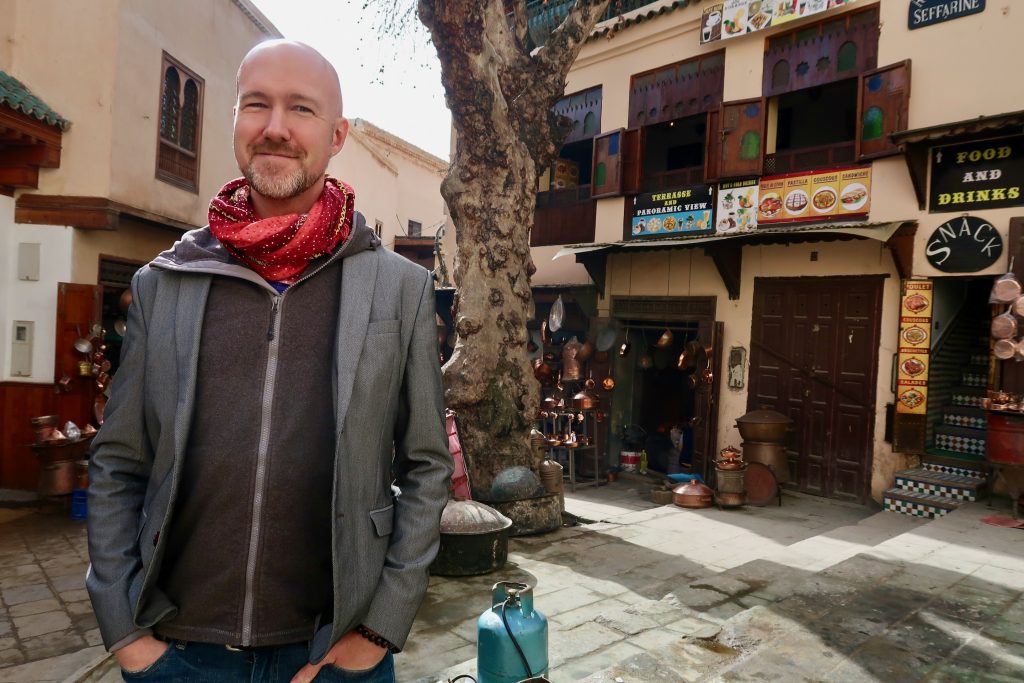 The occasional courtyard offered a chance to pause and get our bearings.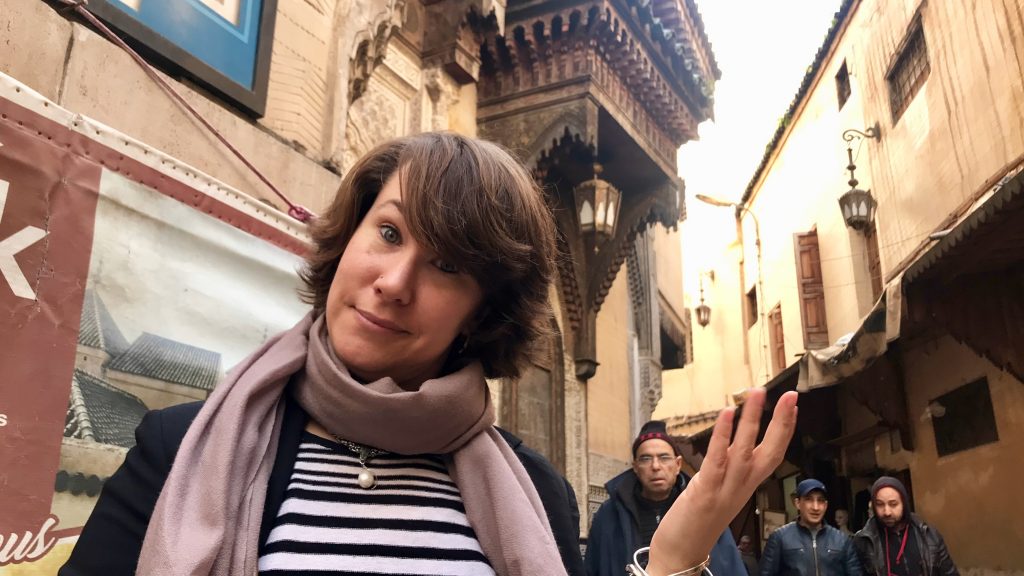 There's interesting architecture in all directions.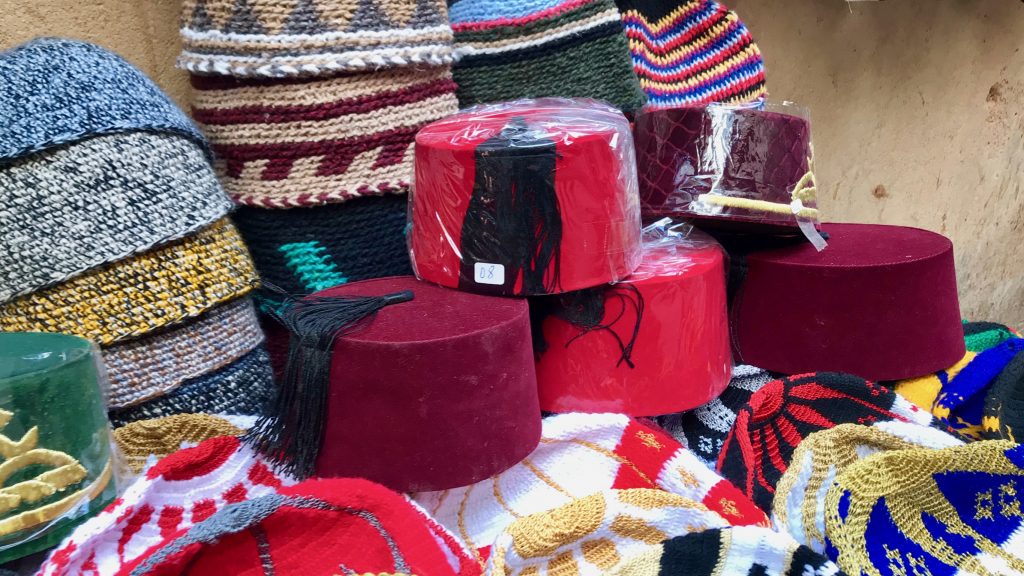 Naturally you can find the occasional hat that shares this city's name: the fez!
Put on your thinking cap!
Fez is well known for its iconic hat.
Did you know that Fez has another claim to fame? Fez is also known for the tremendous honor of founding the world's first university!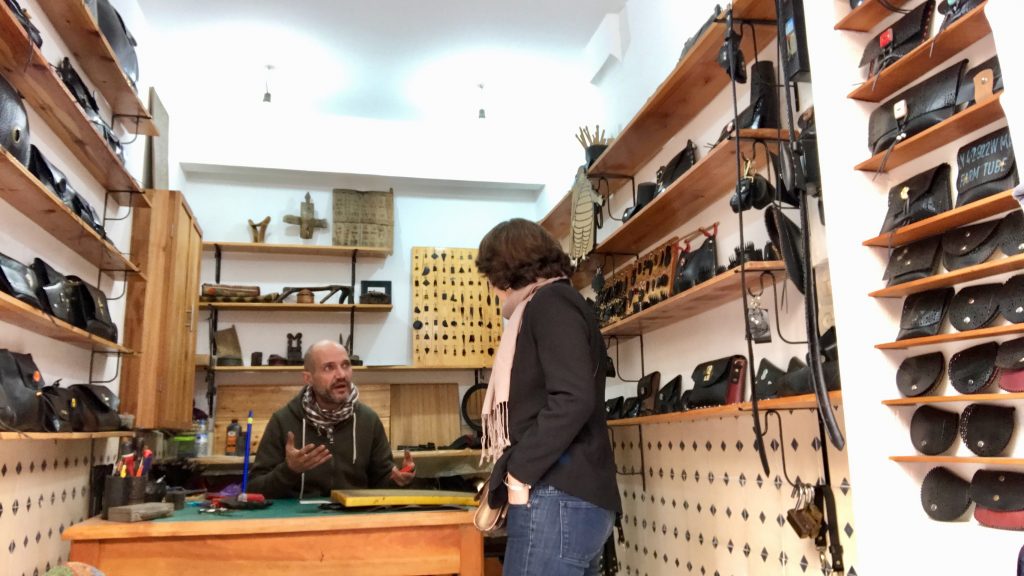 People were really, really chill.
Knowing touristy areas in other towns, we were braced for harassment — but instead we found that people were nice, and relaxed.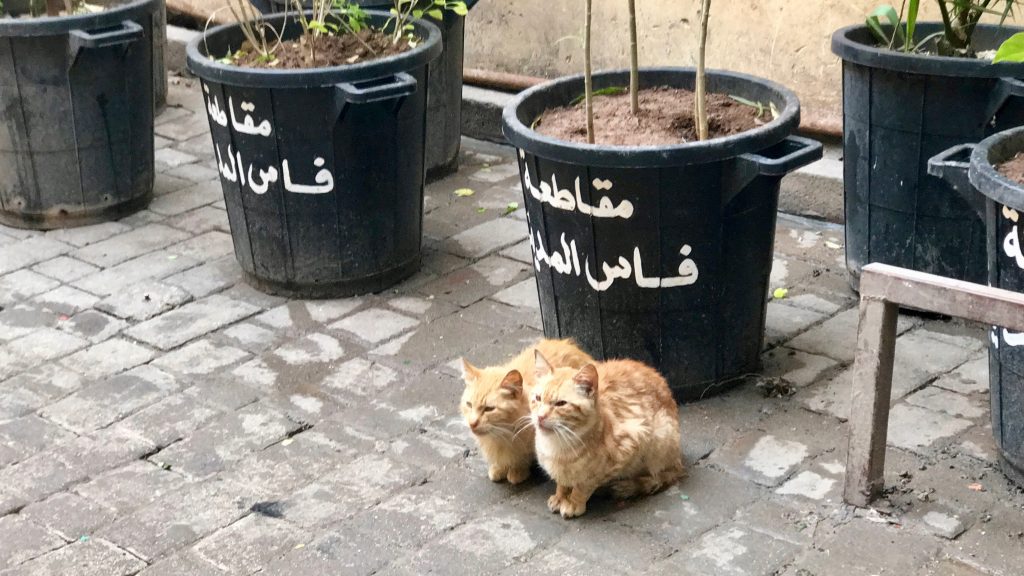 These guys were hanging out directly across from the butcher's shop, entranced by his every motion. Hehe!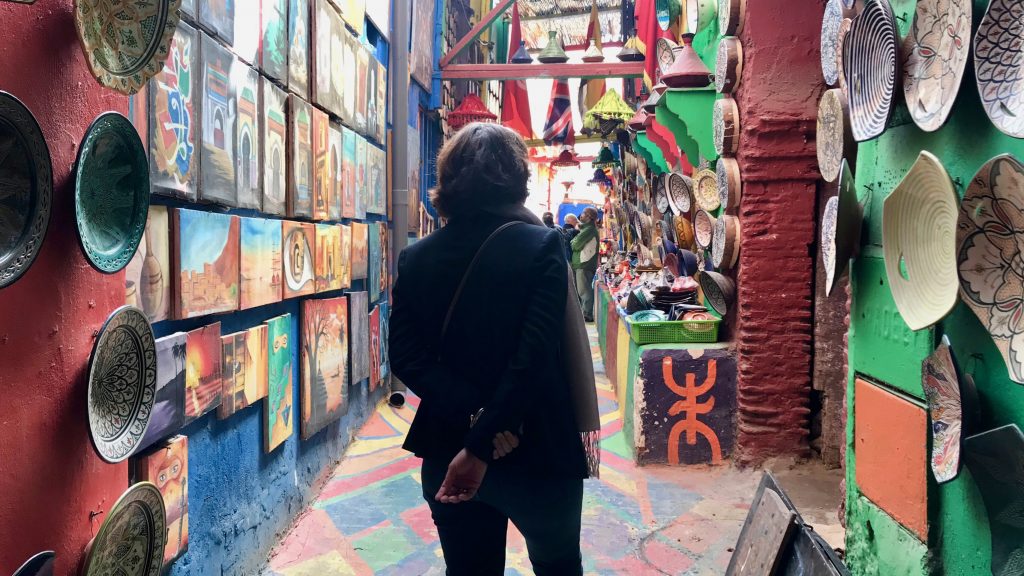 It was so fun to stumble across new passageways, with new colors, sounds and sensations in each one.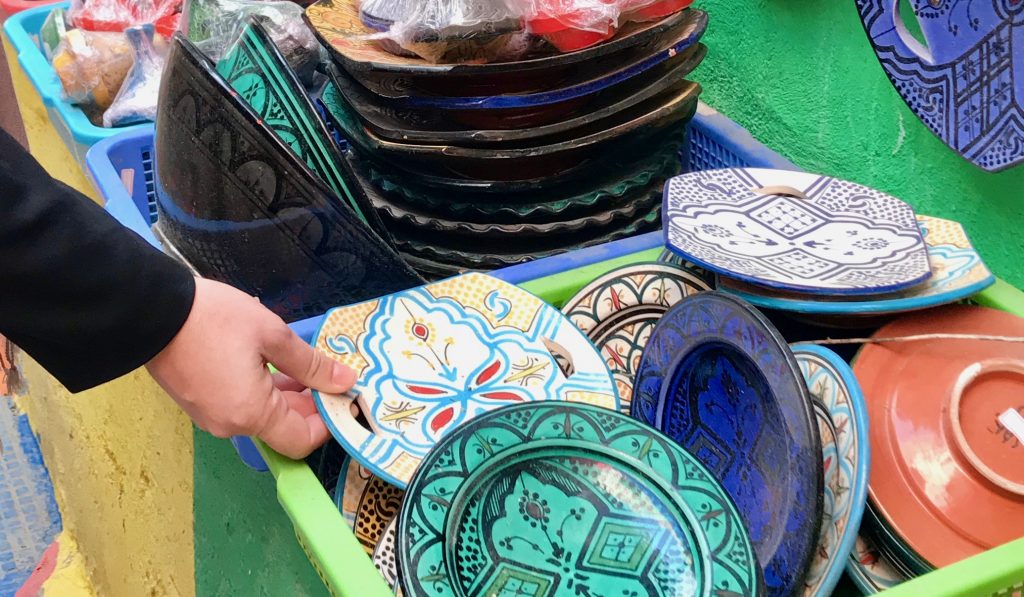 We hear great things about the tannery.
Apparently there is a is quite a wonderful time to be had by visiting the medina tannery. The tip we heard was to visit early in the day, since the smell gets pretty strong later in the day. If you give it a look, let us know how you like it!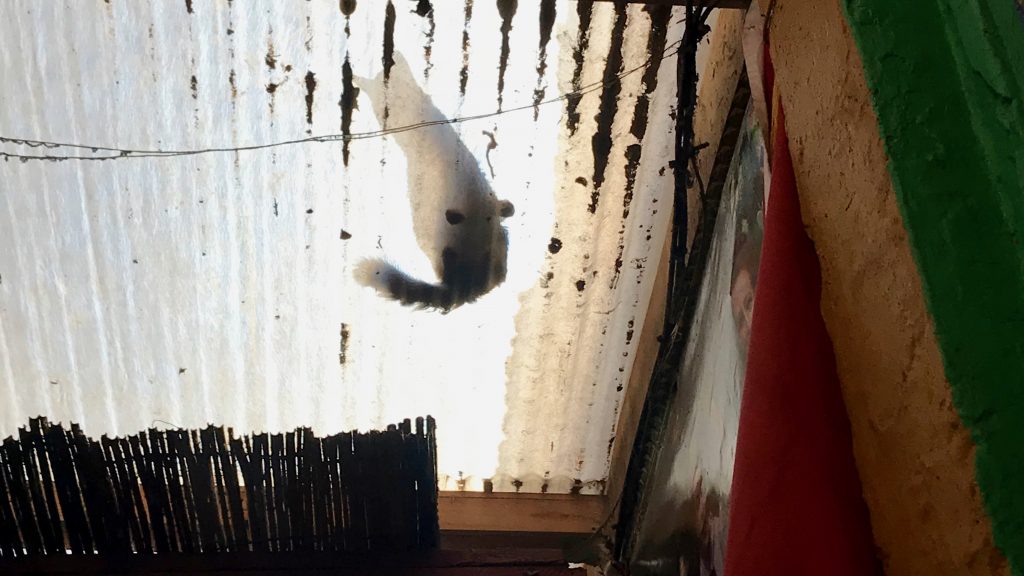 What was that sound up above? There were some cats playing on the roof, overhead.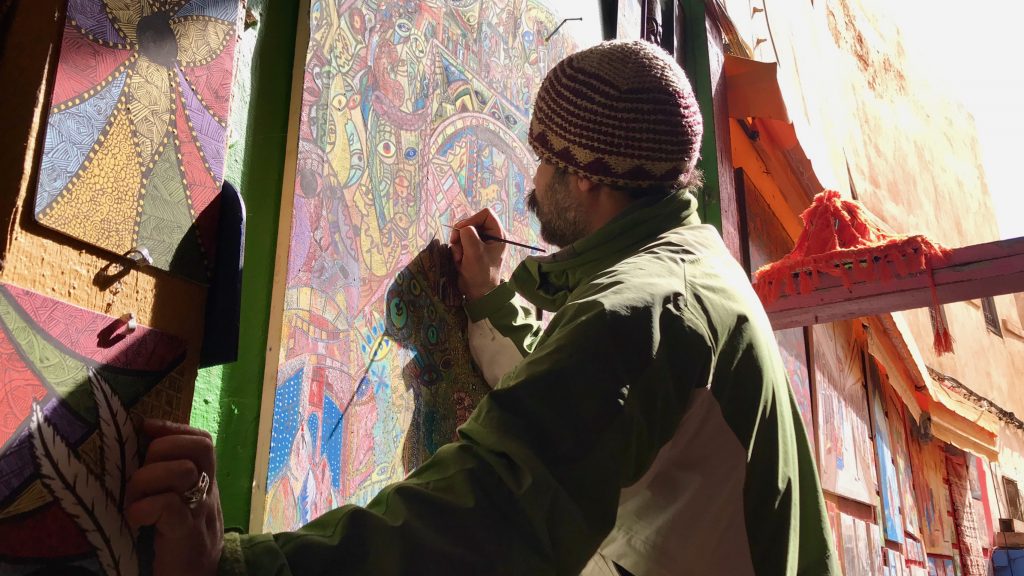 We were charmed to find this artist painting right onto the canvas he had hanging on the wall. He enjoyed modeling while we admired him.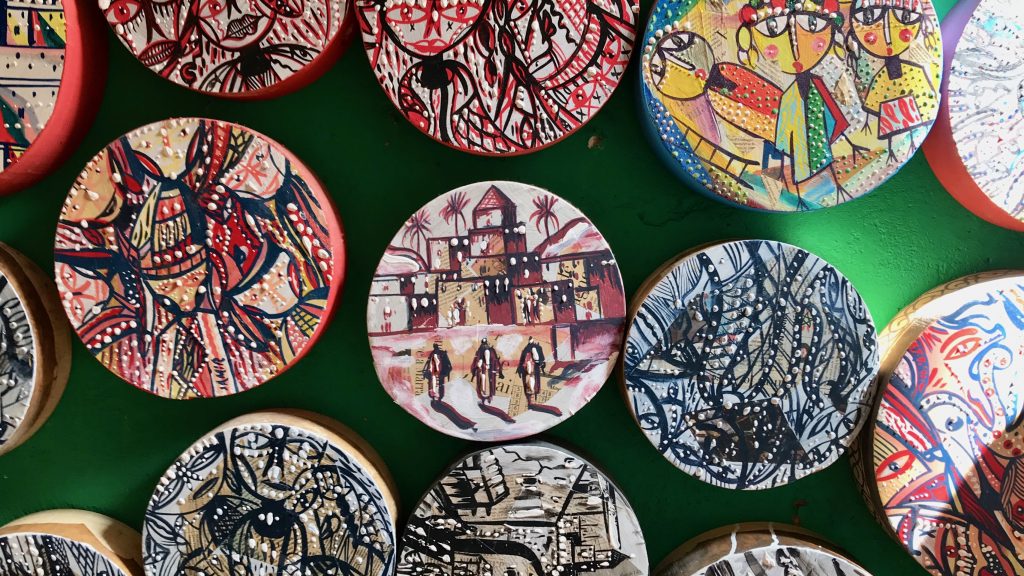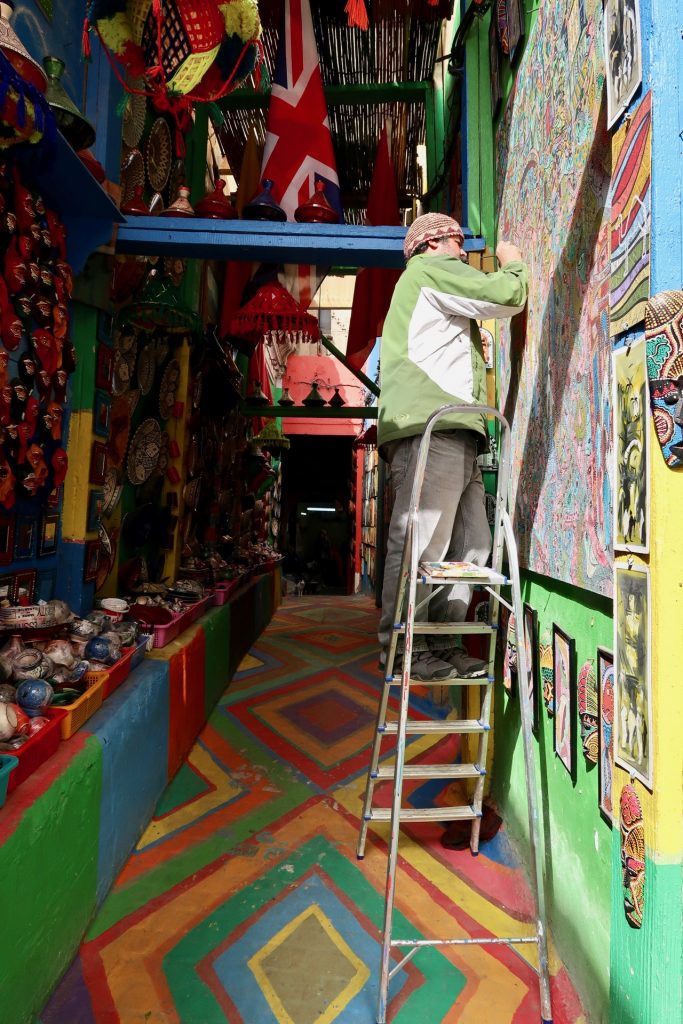 This area felt especially vibrant and creative!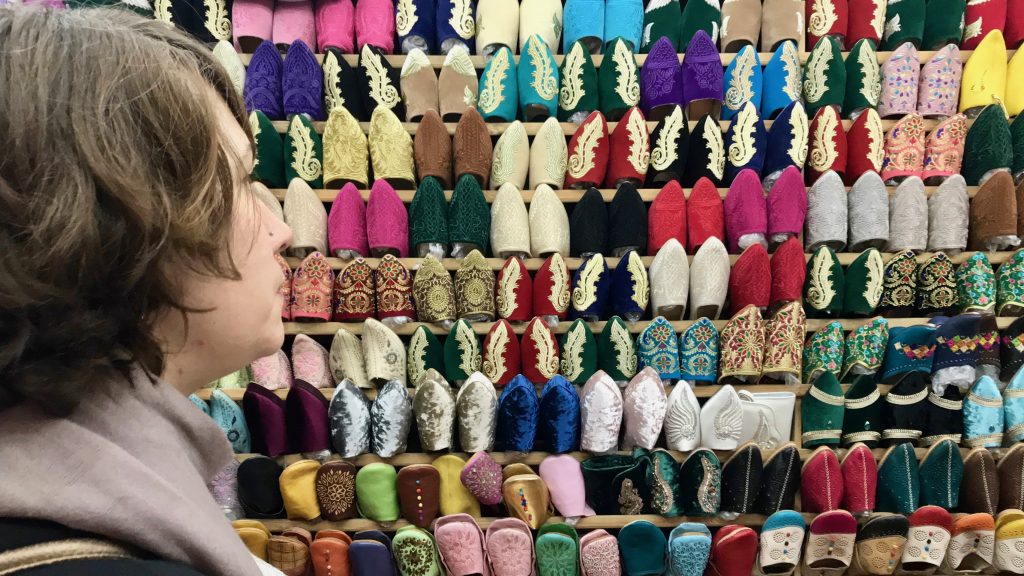 Ashley had an hankering for cute shoes, and this shop delivered. Did she get some? You bet — and that checked off an item on our bucket list. Check!
Eventually, we arrived at the famous Blue Gate.
The Blue Gate is quite a focal point of the medina.
We arrived at the Blue Gate in the afternoon. After a variety of smaller walkways, the gate leads to wider streets with cars. a few restaurants are sprinkled nearby, and we went to the dining spot that our riad recommended, looking out over things. What a great spot for people-watching!
Donkeys and carts are used regularly throughout the medina.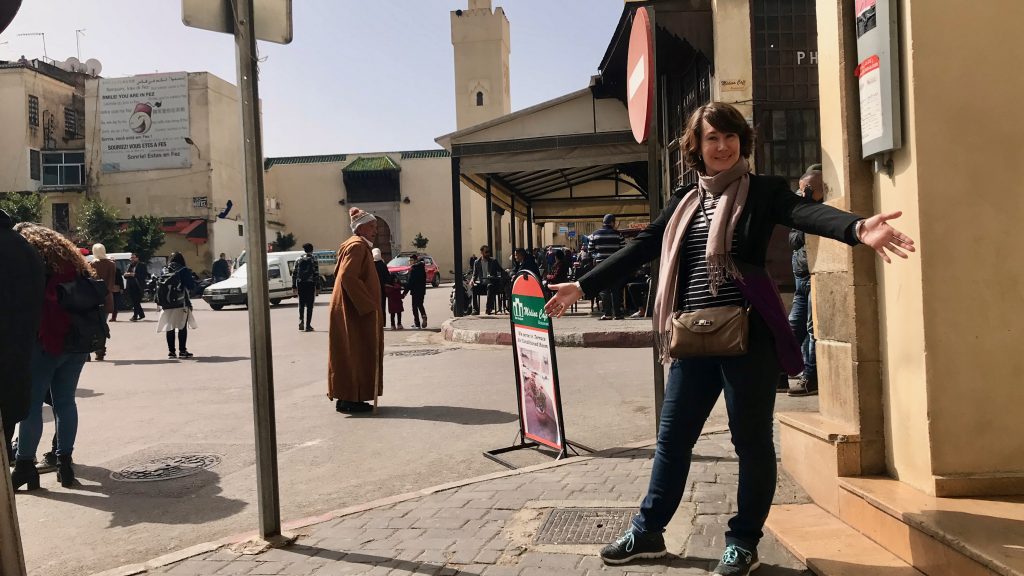 Ta da!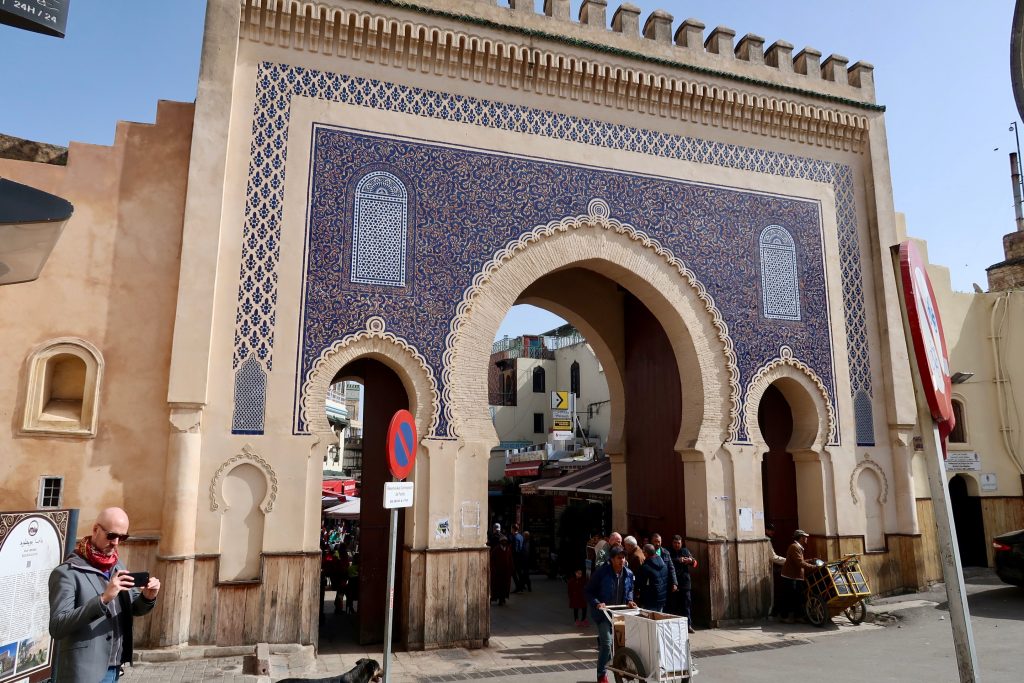 The Blue Gate is quite a landmark!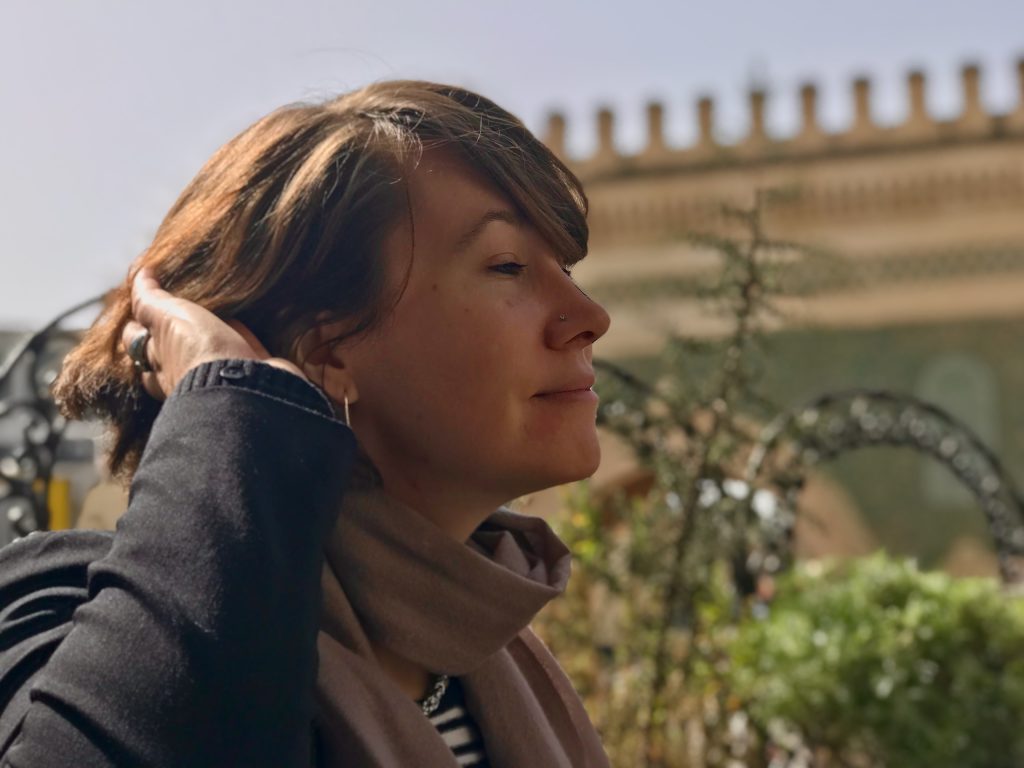 The friendly folks at our riad suggested that we have lunch looking out over the Blue Gate. It made a nice afternoon break!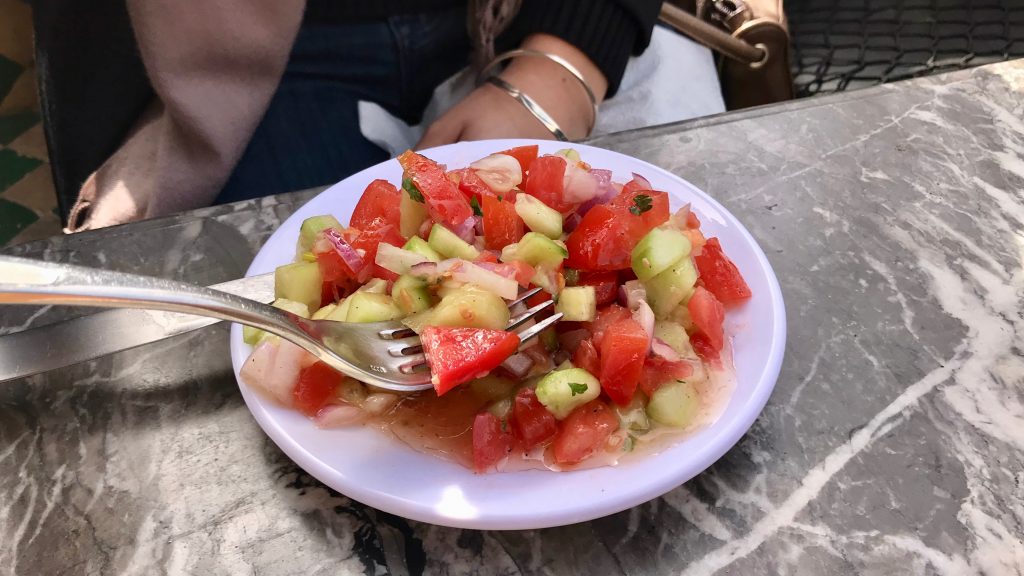 The salads are fresh and flavorful.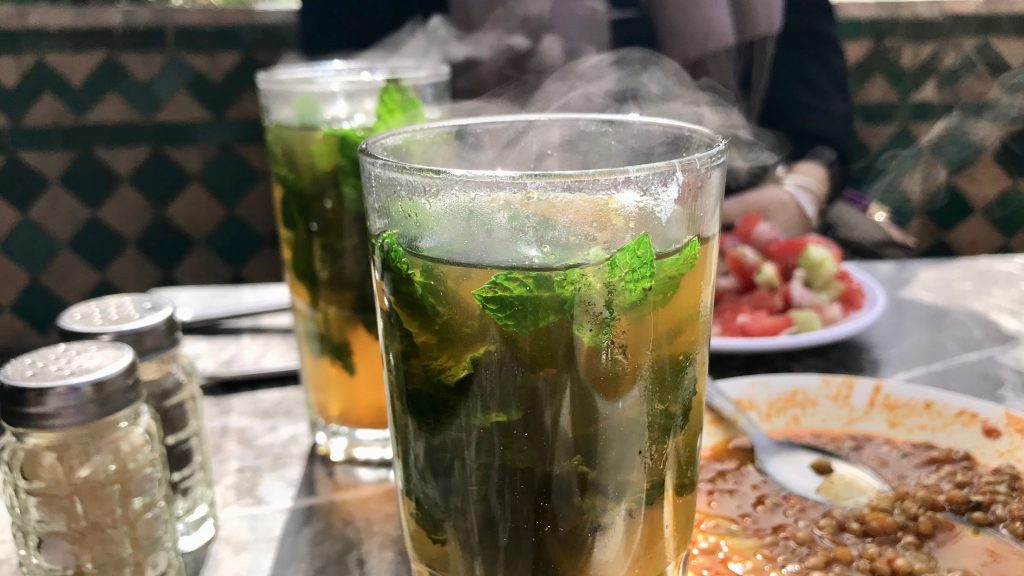 Hot mint tea is a major staple of many meals.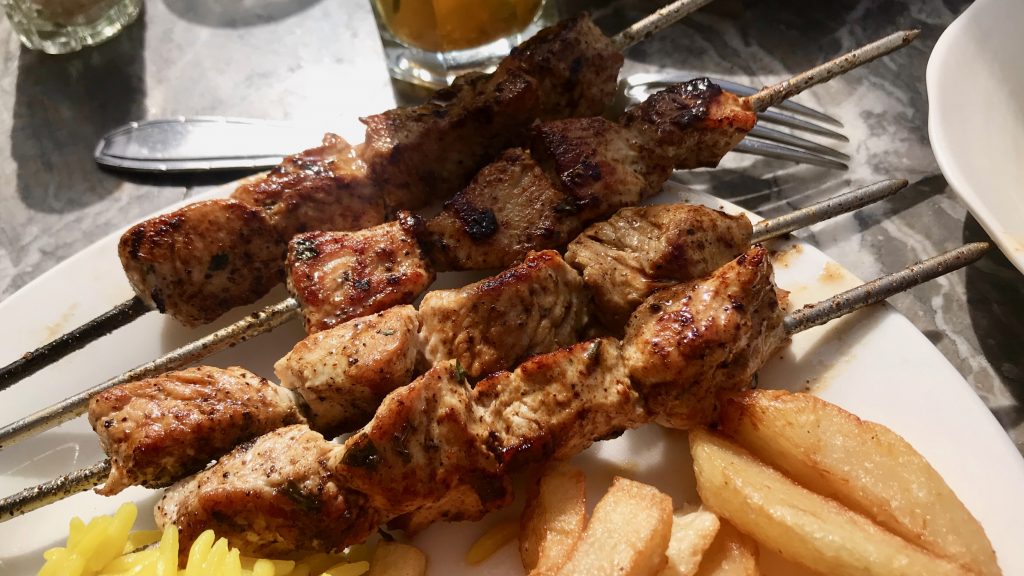 Grilled kebab is a frequent go-to dish here as well. This turkey kebab had some great seasoning.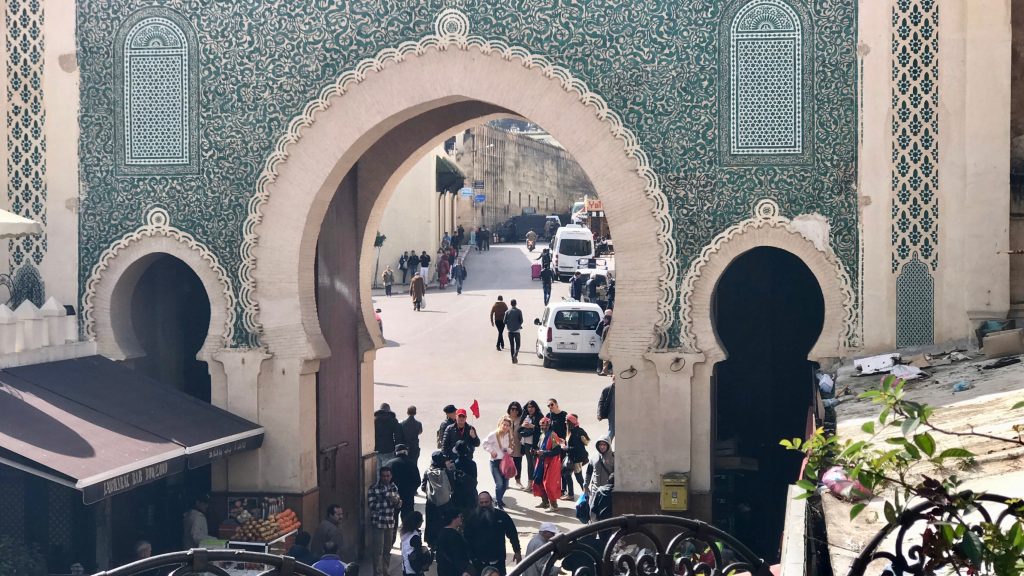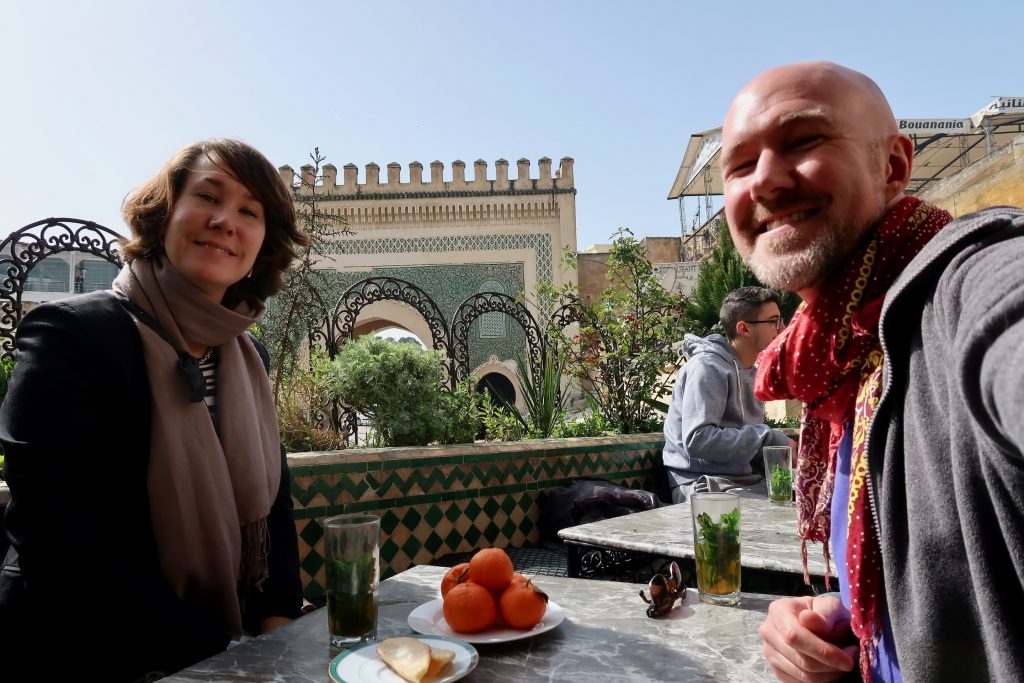 It's nice to finish a meal with some tangerines.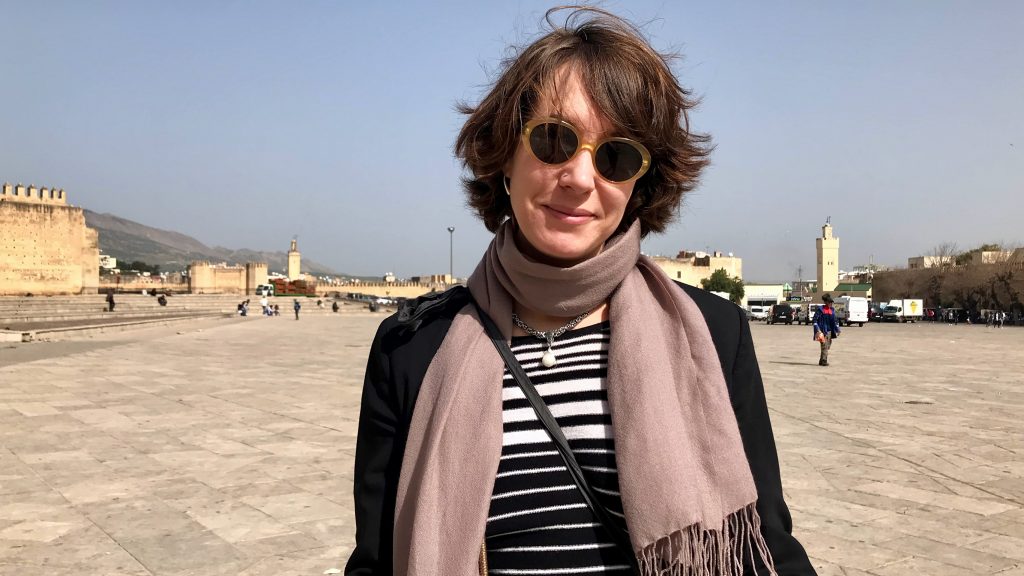 Exploring beyond the medina was nice, as well.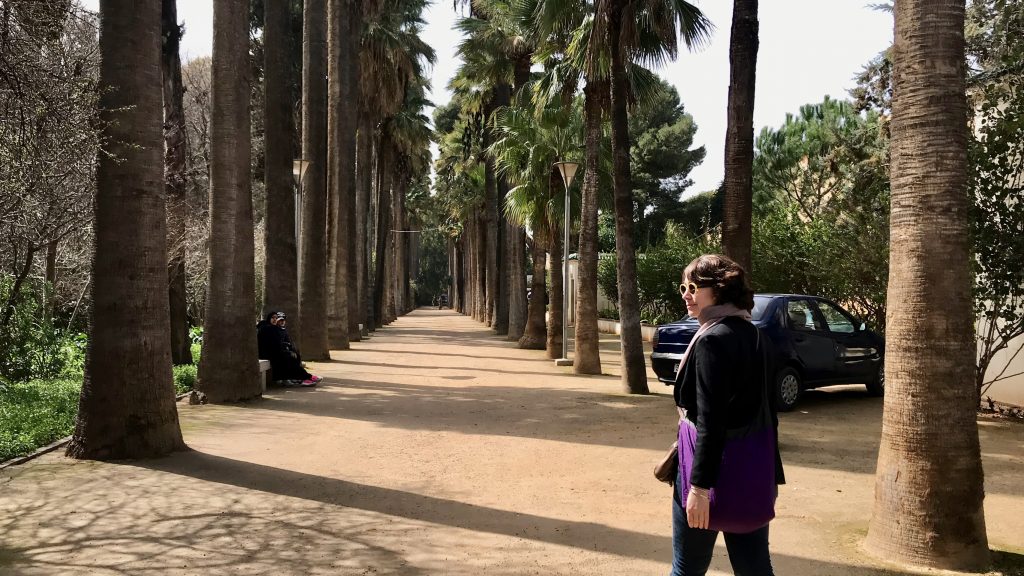 We found the park, and it was relaxing to stroll through its tree-lined pathways.
The gardens nearby were refreshing!
We enjoyed a leisurely stroll in the sunshine, and sat alongside a quiet pond. We observed local customs as we understood them, so we enjoyed the sunshine without flashing much skin. We focused on the sights and sounds of the environment: orange trees, ducks, and friendly folks enjoying each other's company.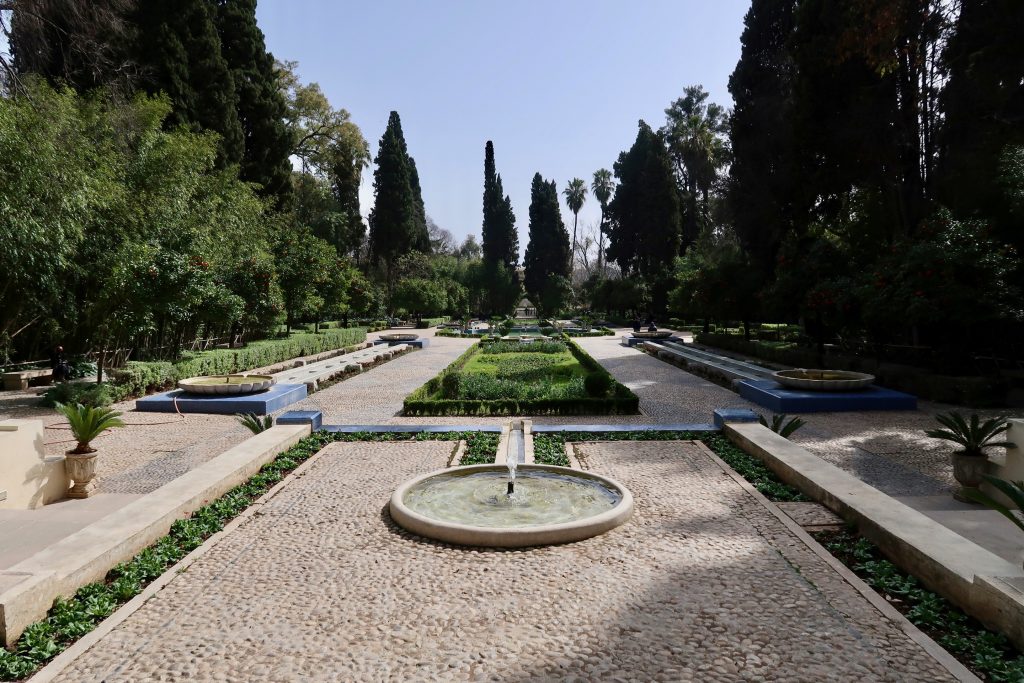 We found bubbling fountains and tangerine trees.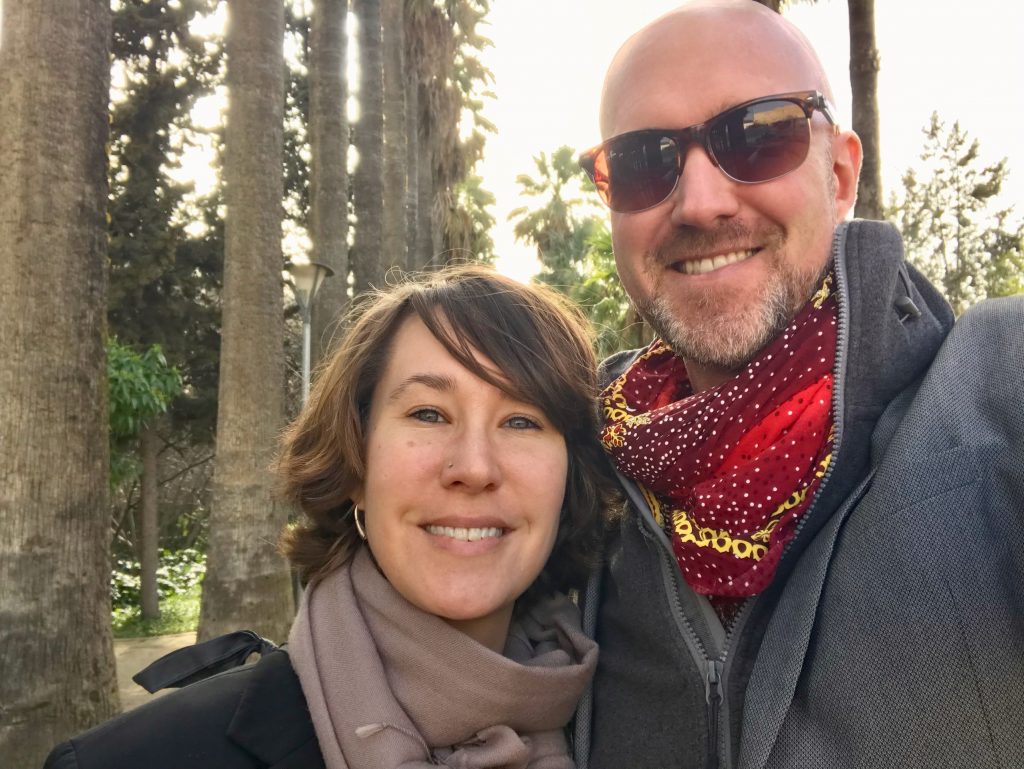 It was nice to explore around Fez. People were relaxed, friendly, helpful and nice.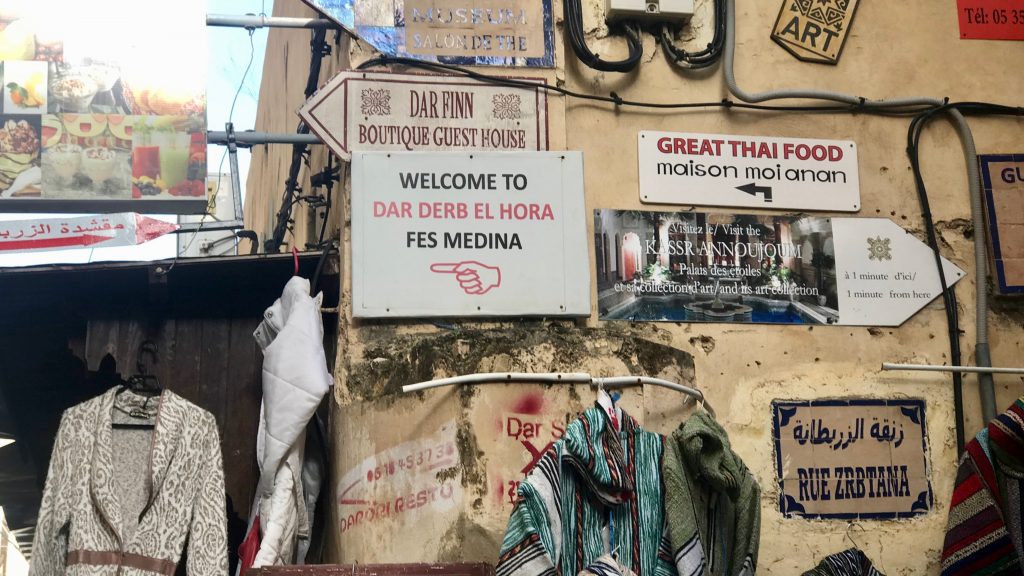 As you explore the medina, parts of it can feel bewildering.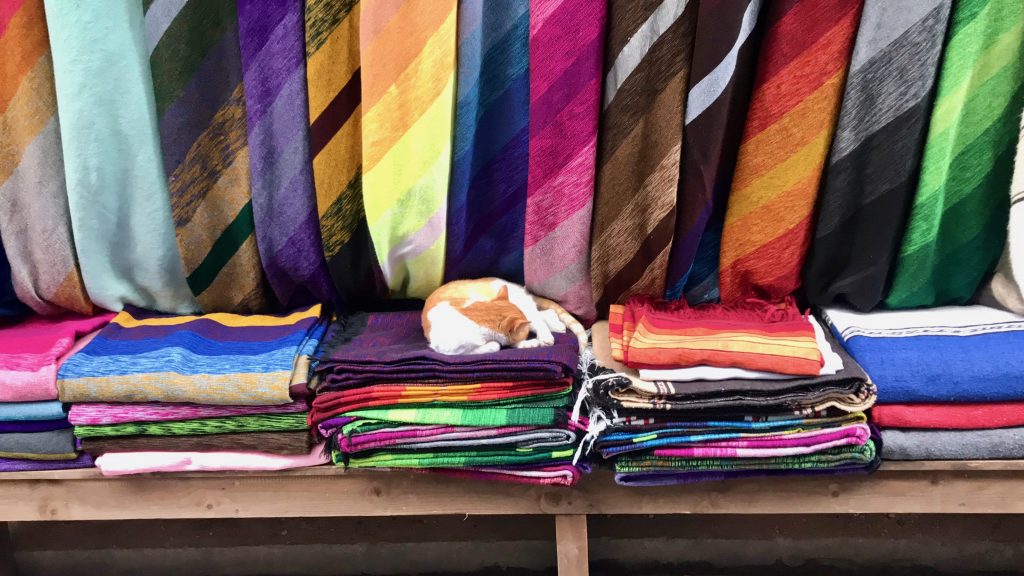 Part of the joy in exploring the medina is stumbling upon those special moments of serene beauty.
The medina turns out to be pretty approachable.
The medina seems a bit confusing at first, but we actually found ourselves to become quite comfortable in its various twisting walkways. Our orienteering became pretty decent, too. The medina at night feels safe, not too wild — and the place really comes alive.
We would absolutely revisit the medina of Fez! We adored it, and it really scratched our itch for a unique marketplace and exploration.
Enjoy this post? Pin it for later!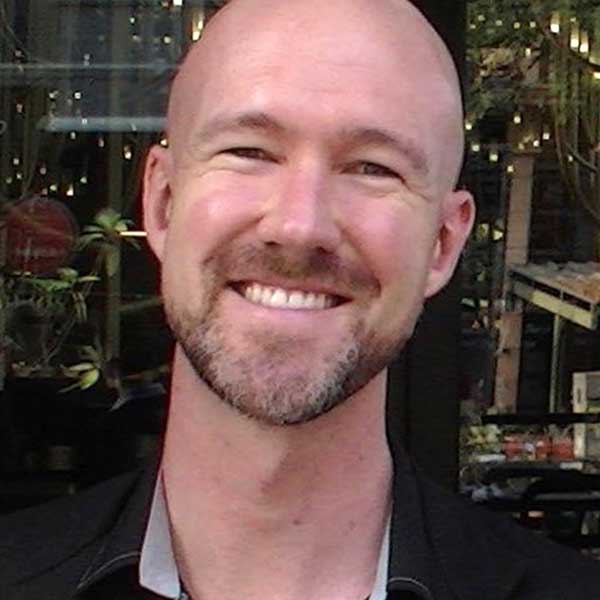 Curtiss is a lover of delicious atmosphere, experiments in location independence (and digital nomadism), and that magical place where wifi and paradise overlap.