Get Away And Focus, Surrounded By Breathtaking Island Vistas
It can be a challenge to find places that are beautifully inspiring as well as conducive to productivity.
At least this has been our experience over the past two years.  I'm pretty sure we're not "travel divas", but there have been places that just didn't work well for us, while others felt like a breath of fresh air in which our souls (and work) flourished. Nowadays, we have a better idea of what will work and what will turn us into hangry, sweaty beasts (no one wants this).
Whether you're 100% location independent, or just work remotely for short periods, you can probably relate. A recent experience we want to share with you was nearly ideal for us while staying on Koh Lanta!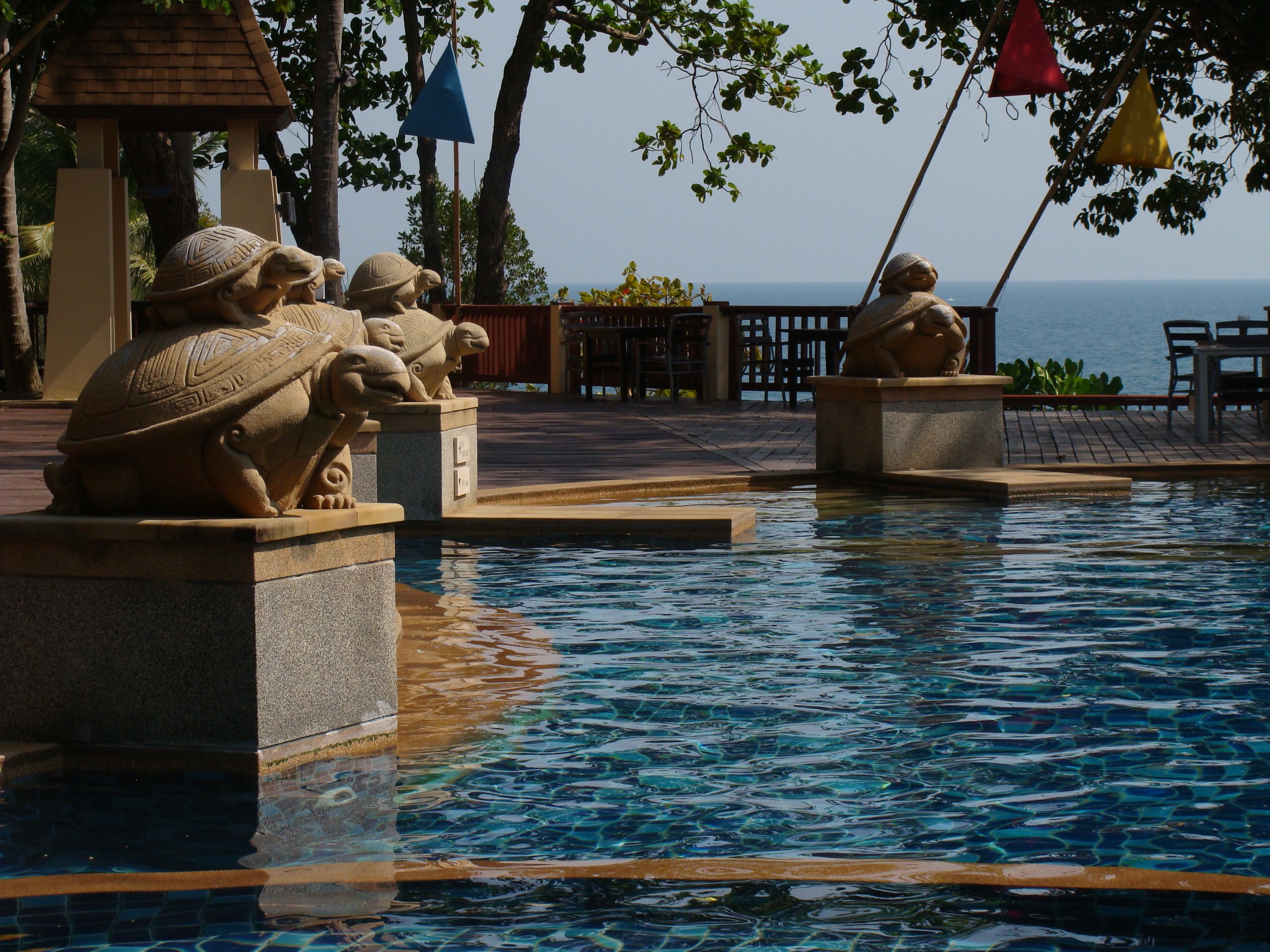 We traveled to Koh Lanta with the intention of having a sort of creative sabbatical… exciting, I know!
We wanted a beautiful, paradise-y beach location, that was a bit secluded so we could think and focus.  We certainly found this at Crown Lanta Resort & Spa!  Obviously, everyone will have different requirements for their ideal sabbatical location, but — do correct me if I'm wrong — ideally you want less distractions… and if it just so happens to be on a gorgeous island in Thailand, we would be the last folks to hold that against you. ;-)
Crown Lanta was our happy place while on the island. It's located on the northwestern peninsula of the island; on part of the drive there, you have beautiful blue ocean and beach on both sides of you.  It's less than a 10-minute drive from the ferry pier in Saladan, but you feel worlds away from the dusty street (there's only one) of the main town.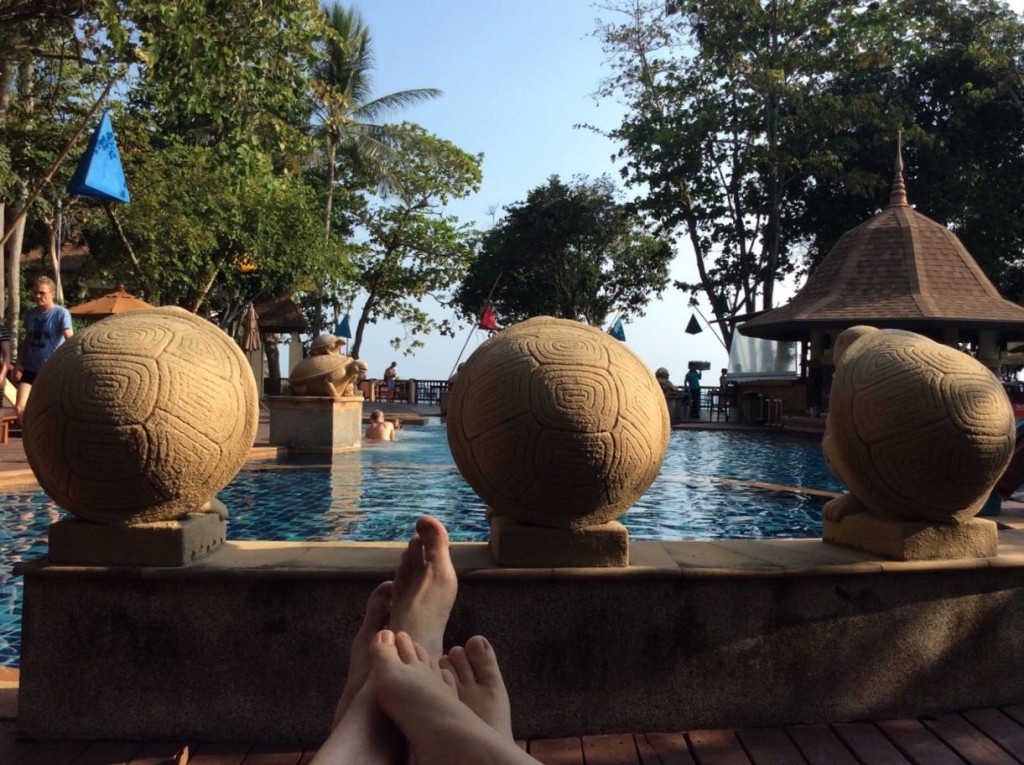 You will notice first how wonderfully green the resort is.  It feels nestled amongst the trees and the hilly landscape.
Once in your room, you'll then notice the incredible views. Our room was only on the second level, but since it was pretty high up, our balcony felt like it was on top of the world.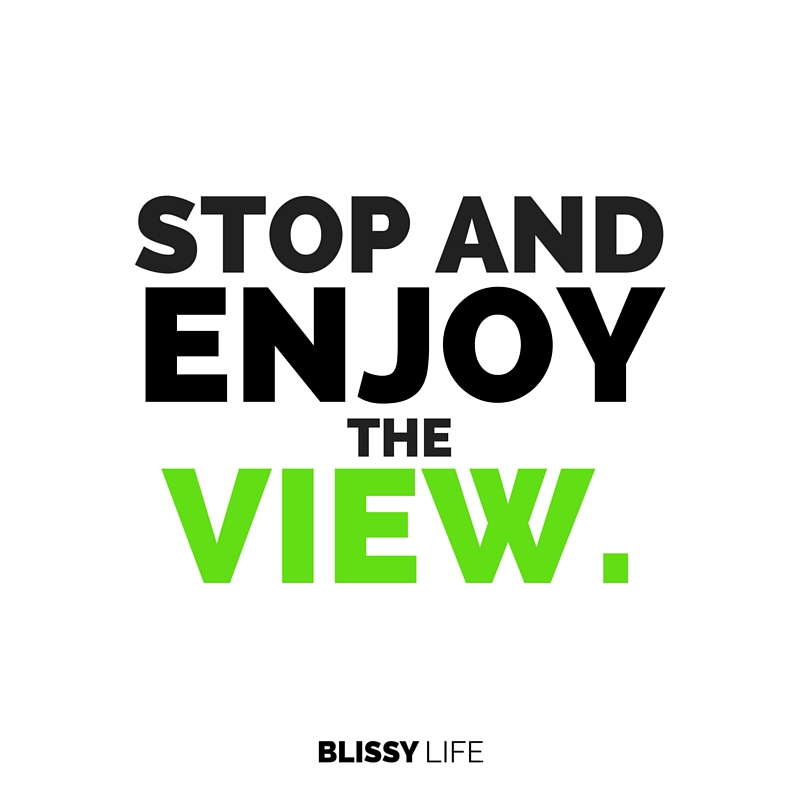 The views are just awesome.
The grounds of the resort are rather hilly.  When we were first driven to our room, we were a bit hesitant about walking to our room after enjoying a few Singhas.  But rest assured, there's a fantastic shuttle that will pick you whenever you need; just call 5 minutes before you want to be picked up.  We did use the shuttle a couple of times.
The other times, we took the stairs to our room and enjoyed the quick workout it gave us.  While traveling, it's often hard to find the time and space to hit the gym.  Although Crown Lanta did have a nicely equipped gym, we decided instead to take the stairs.  Once we actually did it, we were surprised by how quickly we got to our room. It seemed longer on the shuttle ride there.

You may want to do a few extra minutes of cardio because the resort has their own private beach. :-)
What a place to get lost in relaxation! It's a short stroll down the stairs from the restaurant, and yet it is worlds away. It will make you feel a little like Robinson Crusoe.  It's a smaller beach, and it feels wonderfully secluded. Each time we visited, there was never more than one other couple around.
A quick dip in the ocean at the private beach was the perfect mid-day break for us. There are also a few kayaks that you are able to take out into the ocean and paddle around a bit.
For the romantics out there: you can book an intimate dinner on the beach and watch the sun go down.
A couple (not us) was going to have one heck of an incredible dining experience.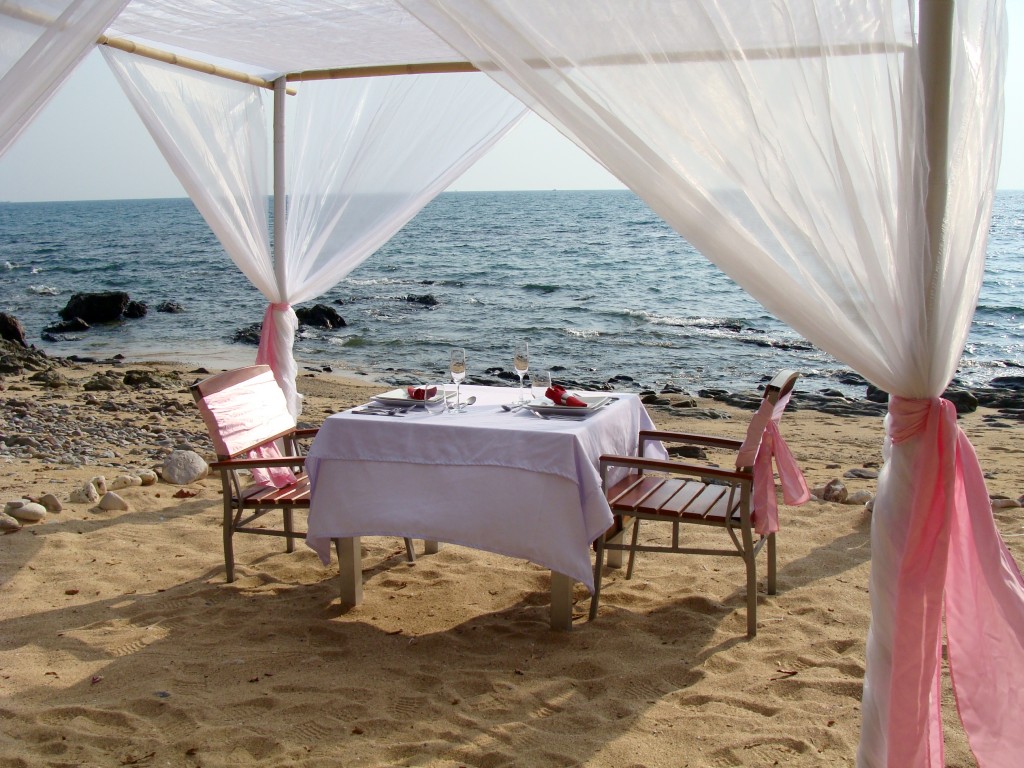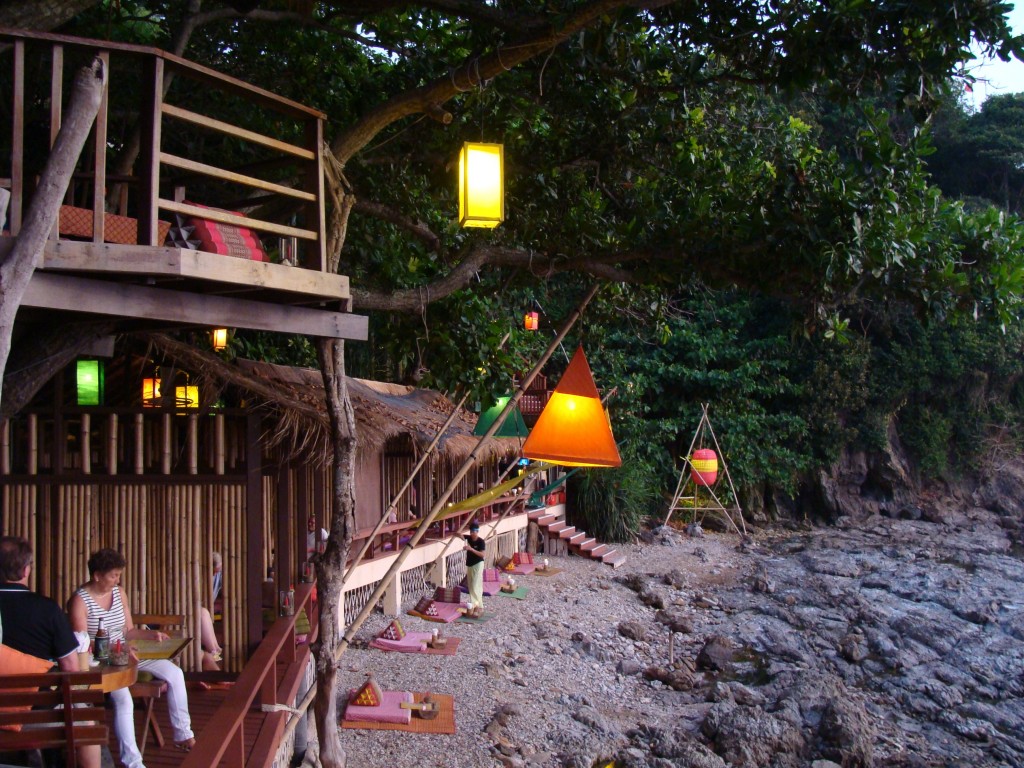 Speaking of sunsets…
In the evening we would head down to the Reggae Bar to have a cocktail and watch the sun set over the ocean. It offered some fantastic lounging in a gorgeous setting.  There was live music one night that created the perfect soundtrack to our chillaxin'.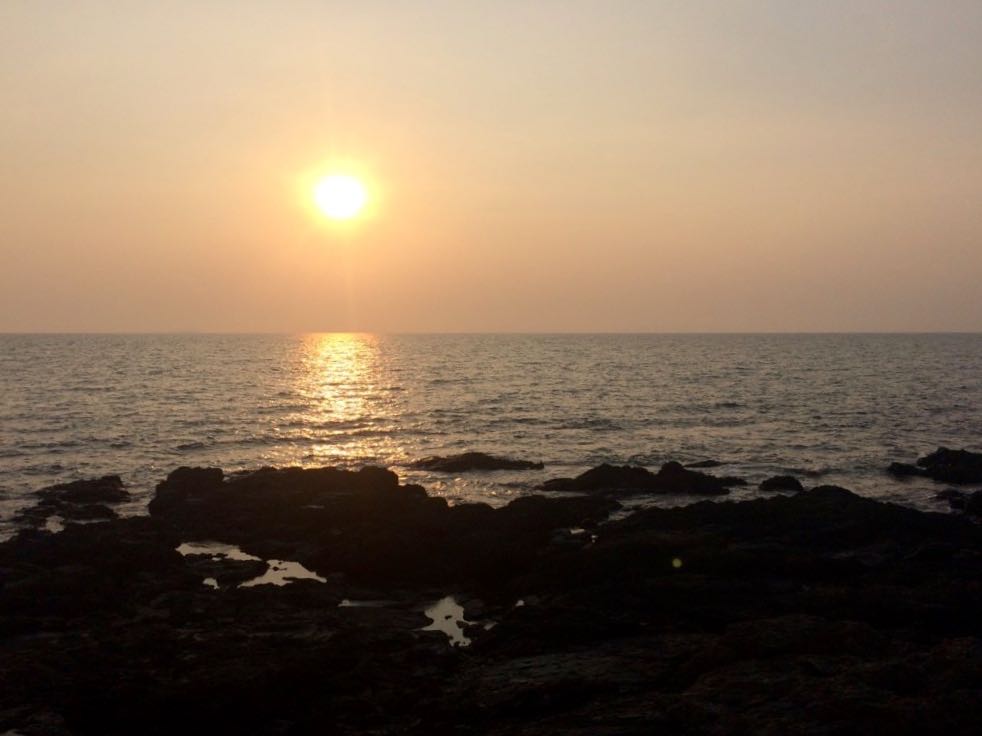 Expect to rise and really shine
Breakfast has its own incredible views. You can enjoy fresh cooked eggs, fruit smoothies, coffee and so much more, as the birds flit by in the treetops.  It's so wonderful not needing to worry about making food. And we certainly enjoyed putting our focus into drinking in the view.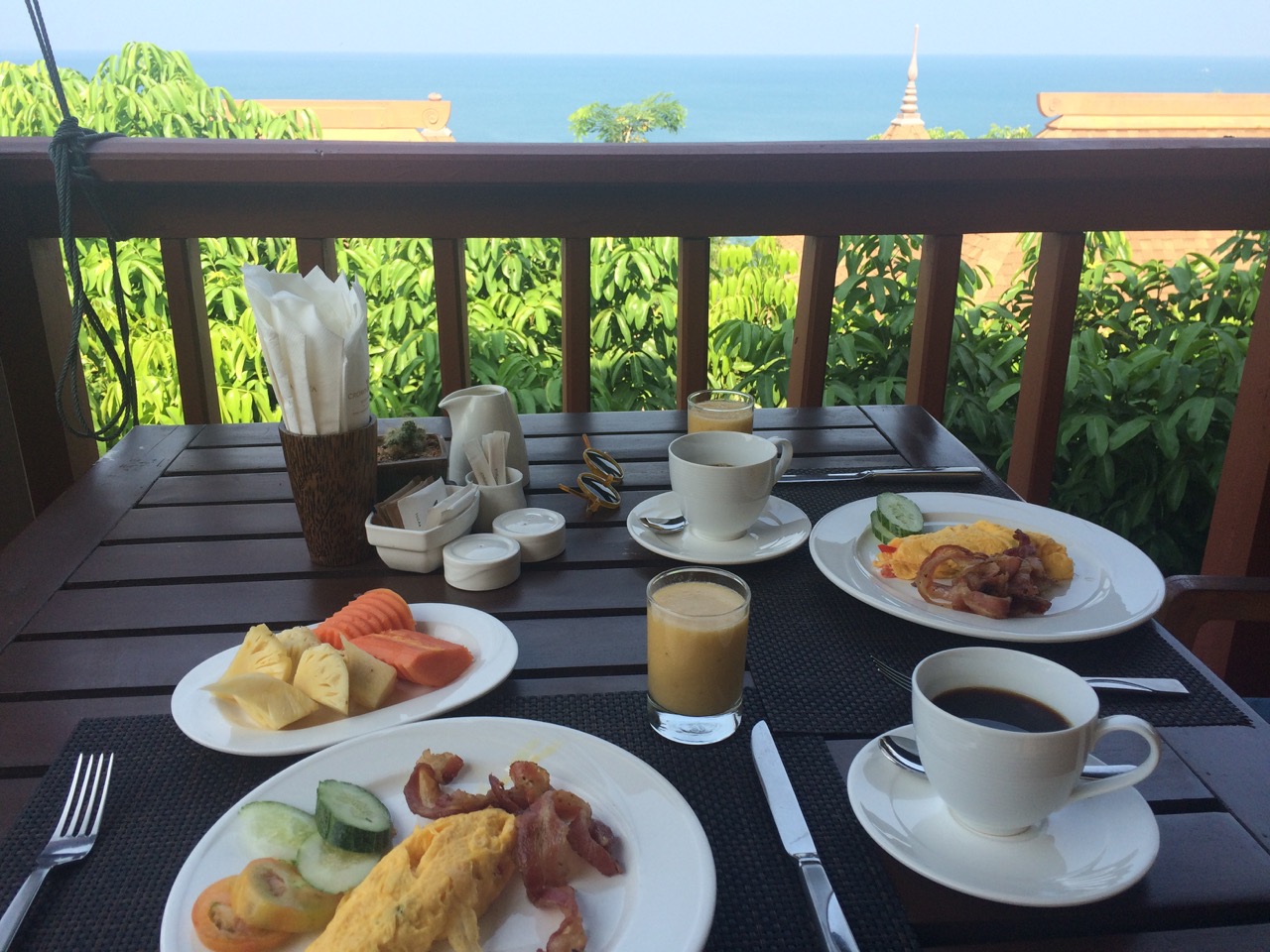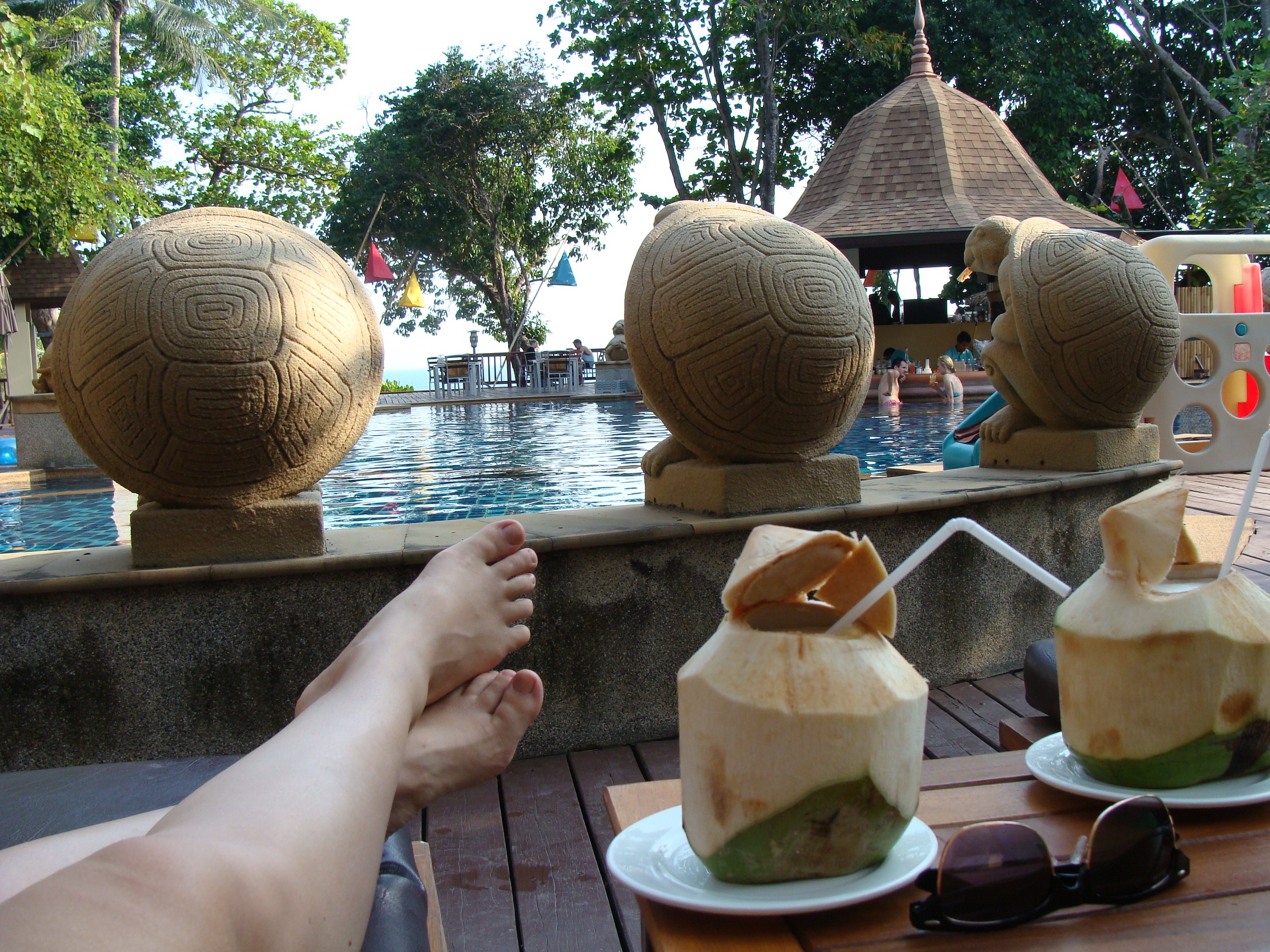 We often enjoyed eating a light lunch by one of the resorts two pools.  We highly recommend the grilled beef salad.
For dinner, you are able to stay at the resort, or take the free shuttle into Saladan.  It's only a 10-minute drive, but feels worlds away!  In Saladan, you'll find many great restaurants on the water and a few fun bars.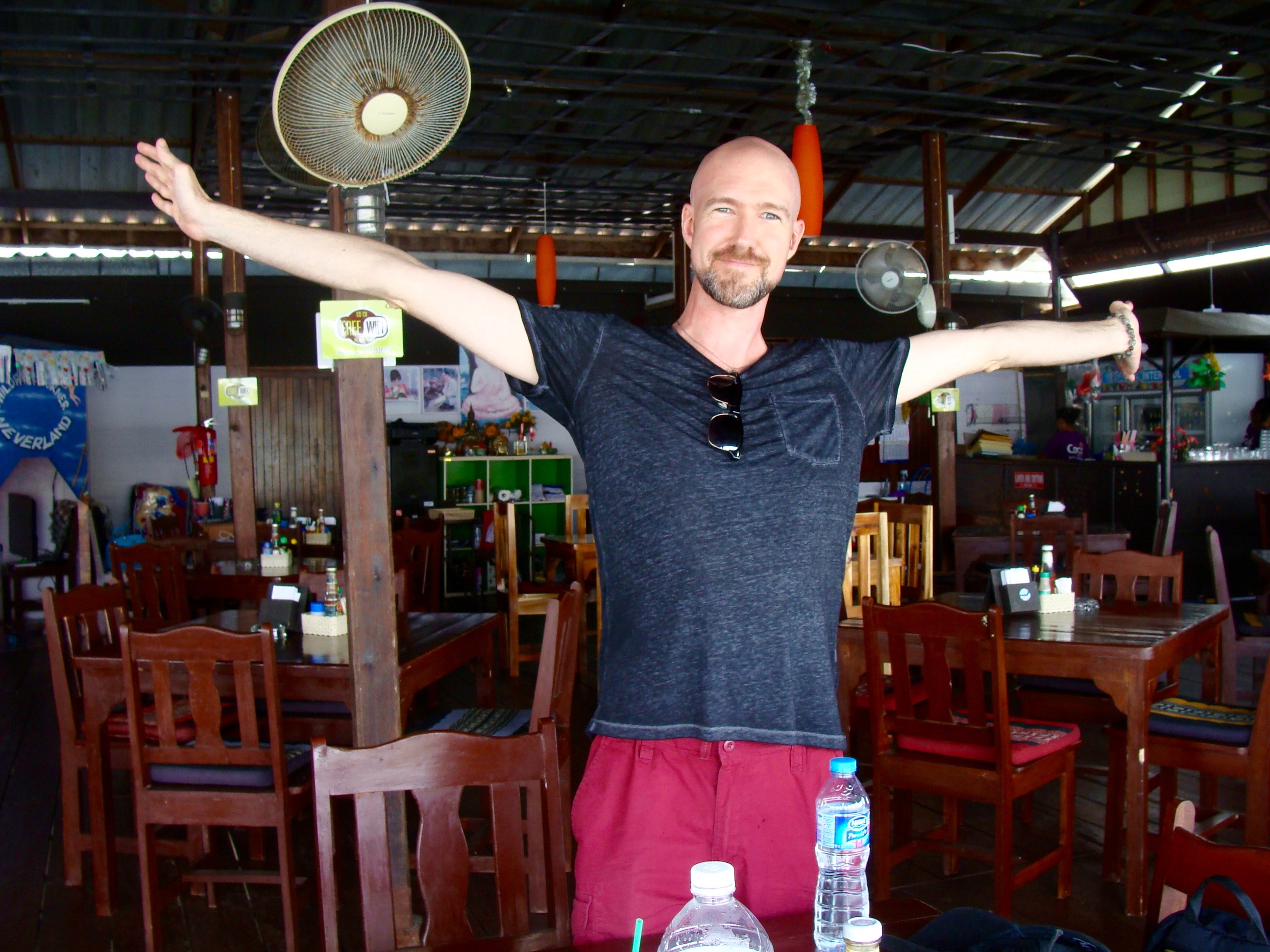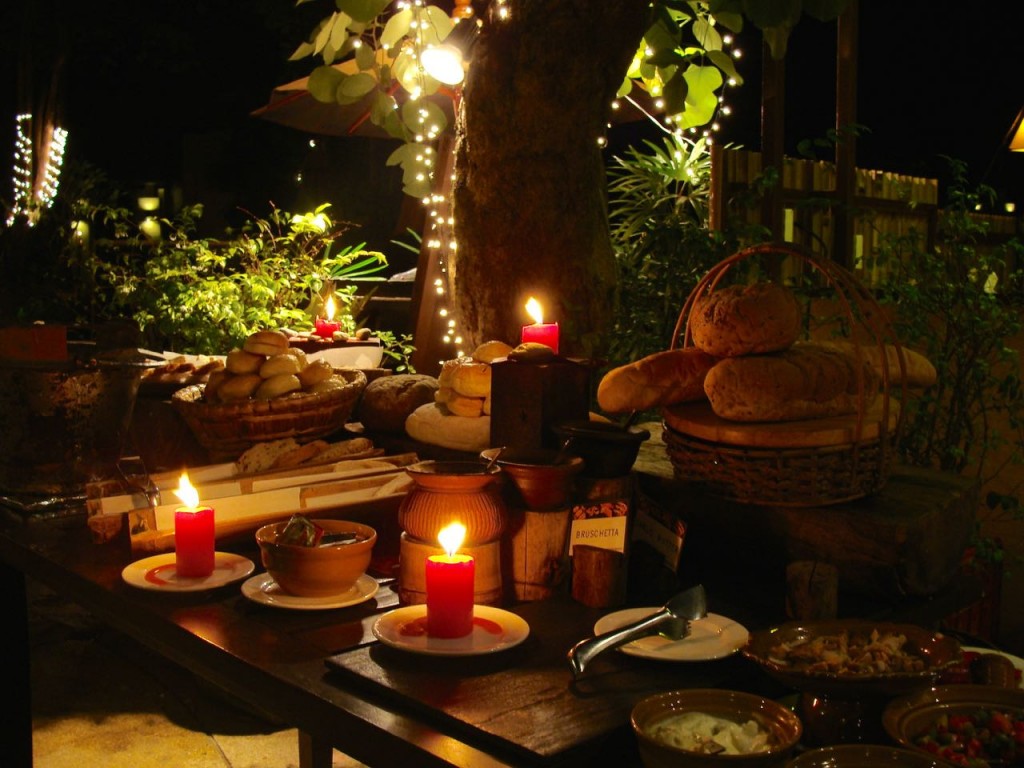 Twice a week, the resort holds a Seafood Dinner that is not to be missed!
We suggest you go hungry, because there's so much good food to choose from!  During the meal, you'll be entertained by a fire-spinning show and traditional Thai dancing.
When next in Ko Lanta…
Our stay at Crown Lanta Resort & Spa did not feel long enough, but we fully enjoyed our time there.
We left feeling inspired, rested… and with a bit more of a tan. :-)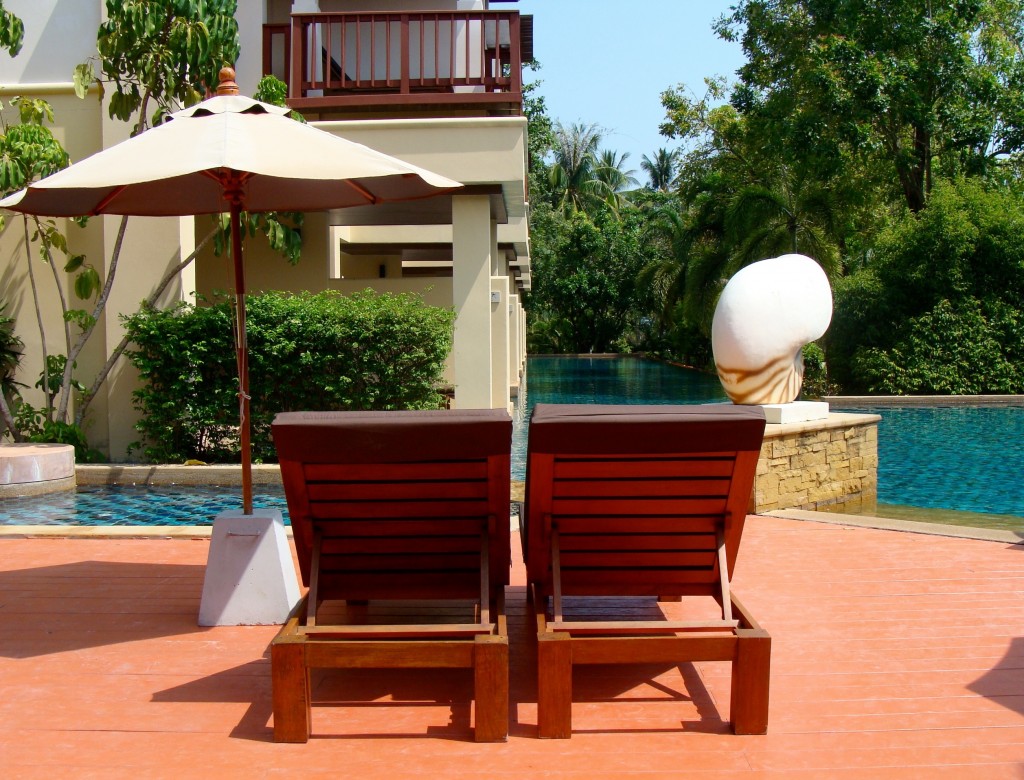 Pin this post to save it for later!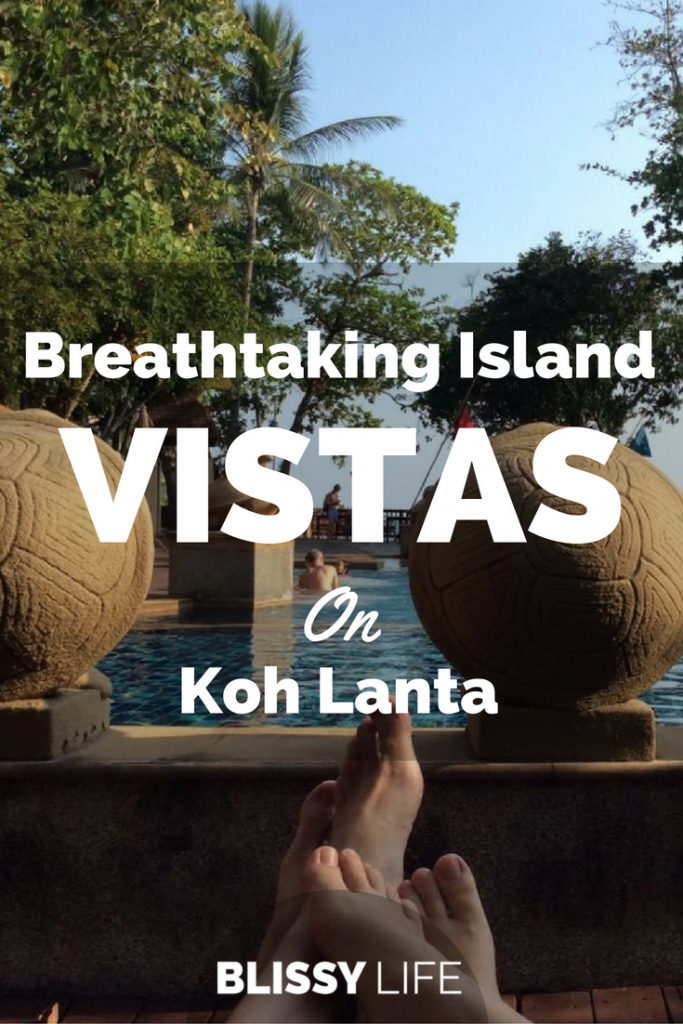 Ashley is exuberant about location independence! She relishes new experiences and working with boutique hotels and resorts. She's always thinking about design and food… and where they'll travel next!