Indulge Your Sweet Tooth With Chocolate Festivals In The Caribbean
Do you love chocolate like we do?
Most people agree that it is one of the most heavenly delicacies out there… some even claim chocolate is an aphrodisiac. Now we're not scientists, but we have done some of our own field testing (for science) and have discovered on our travels that some of the best chocolate comes from the Caribbean.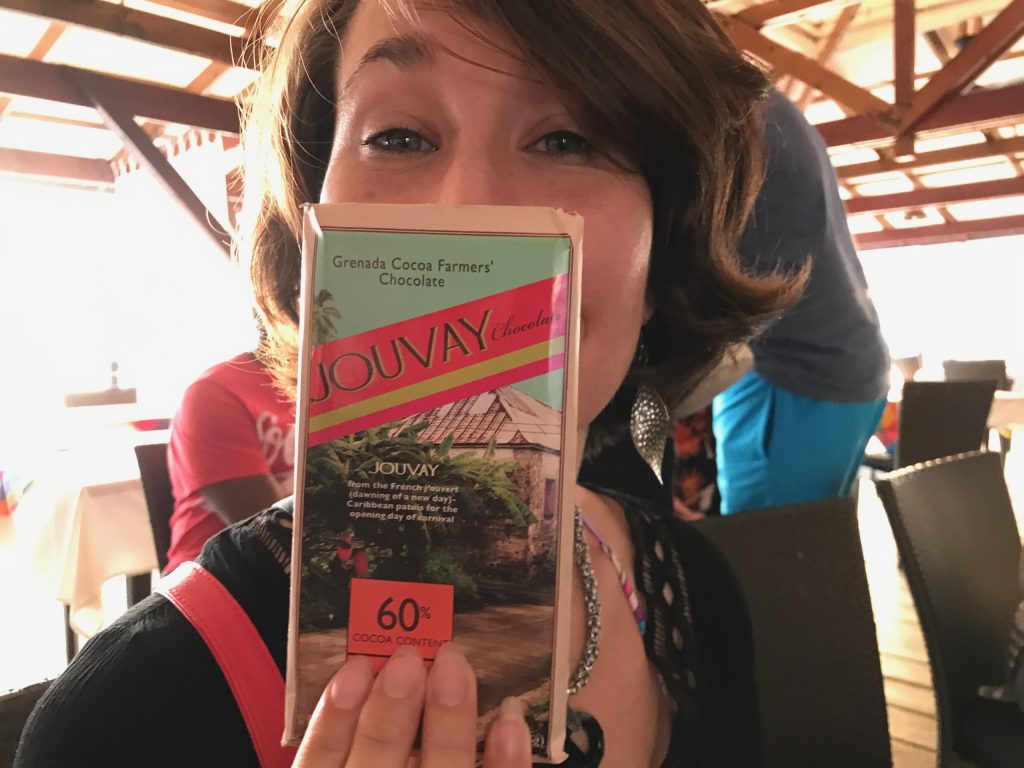 This chocolate has a pretty rich tradition.
Local cocoa estates in Grenada and on other Caribbean islands have exported their incredible raw cocoa for years. Within the past few years we're seeing these small estates start to produce their own bars and the results are incredible!
When these estates grow the cocoa bean, process the bean, and make the bar, they proudly call the whole shebang "bark to bar" because so few places do the whole process on-site. Many also process the beans by hand! Seriously! A chocolate bar has never tasted as rich as when you know the tropical sun has dried the beans, rather than some weird machinery. You're able to tour some of these estates and see where everything comes from.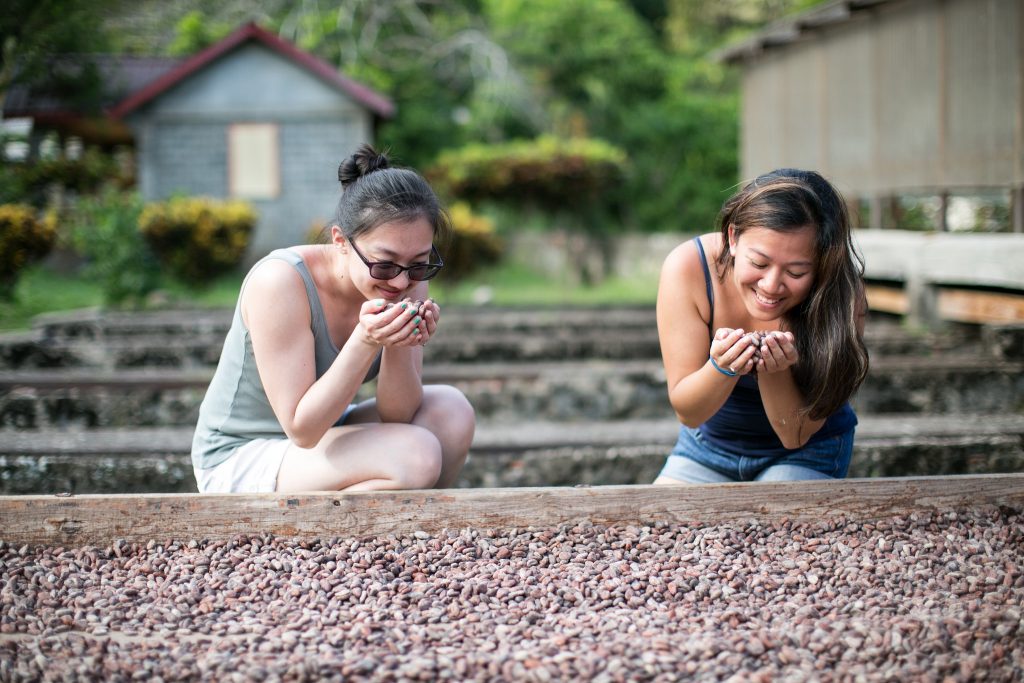 Wanna experience it for yourself?
There are some fantastic chocolate festivals that are held annually all over the Caribbean. Yep, that's right — entire festivals dedicated to chocolate. As you can imagine, we were pretty stoked to attend festivities in Barbados and Grenada! We've discovered a few truly special ones on the beautiful islands of Barbados, St. Lucia, and Grenada.
Barbados Chocolate Festival

This fab festival celebrates chocolate in all of its delectable forms, including pastries, wine, and other confections. It showcases chocolatiers, bakers, pastry chefs, and mixologists who give workshops on their extraordinary chocolate work. There are also lots of chocolate vendors who give out samples to festival guests, who then get to vote for their favorite treats in various categories. It's a fun time!
The Barbados Chocolate Festival has been around for a few years, and is constantly growing and developing. The conference for those seeking a deeper knowledge of all things chocolate! Session topics will include the origin of chocolate from bean to bar, cake decorating, working with modeling chocolate, chocolate candies and truffles, tempering chocolate, creating plated desserts, and lots more.
Check out the site for times and ticket prices! 
Jade Mountain Chocolate Festival

Jade Mountain Chocolate Festival is held at the gorgeous Jade Mountain resort in St. Lucia, gives visitors a hands-on experience in the world of cacao and chocolate. The festival kicks off with a "chocolate enthused cocktail party" —  which is a pretty strong start in my book! You'll get to try fabulous wine and chocolate pairings and enjoy creative meals for breakfast lunch, and dinner — all featuring chocolate! There's also an interactive chocolate truffle workshop, where you get to take home what you make. You can also explore the Anse Mamin historical plantation — which used to be a sugar cane plantation — and visit the chocolate lab to see how chocolate is actually made. The whole festival makes for quite the luxurious experience!
Check out the site for dates, prices are not listed online, so you'll want to call the resort's reservation office to find out more logistical deets.
Grenada Chocolate Fest

If you haven't been able to tell, Grenada has a very special place in our hearts, and the chocolate festival held there annually is no exception! This tasty adventure offers the best of both worlds — chocolatey education and luxury. Whether you're into learning about the island's rich history of cocoa farming, getting your hands dirty in the cocoa forest, or relaxing with chocolate yoga and cuisine, you'll find the experience you're looking for. Our friends at True Blue Bay Boutique Resort are the most incredible hosts, offering chocolate-themed attractions all year long, like rum and chocolate tastings and cooking classes.
Video credit to the Grenada Chocolate Fest and True Blue Bay Resort YouTube channel. 
The Grenada Chocolate Fest offers super convenient pricing where you only pay for the activities you want, and some of them are free! It's a full week jam-packed with fun and incredibly good chocolate. It's all organic and ethically produced too! We got to experience this year's festival in May, and it was an absolutely tantalizing experience! Keep an eye out for updates on their blog. So worth it!
Have you been to any of these festivals? Planning to go to one soon? Let us know in the comments!
Enjoy this post? Pin it for later!
Ashley is exuberant about location independence! She relishes new experiences and working with boutique hotels and resorts. She's always thinking about design and food… and where they'll travel next!