Jackson Hole, Grand Teton National Park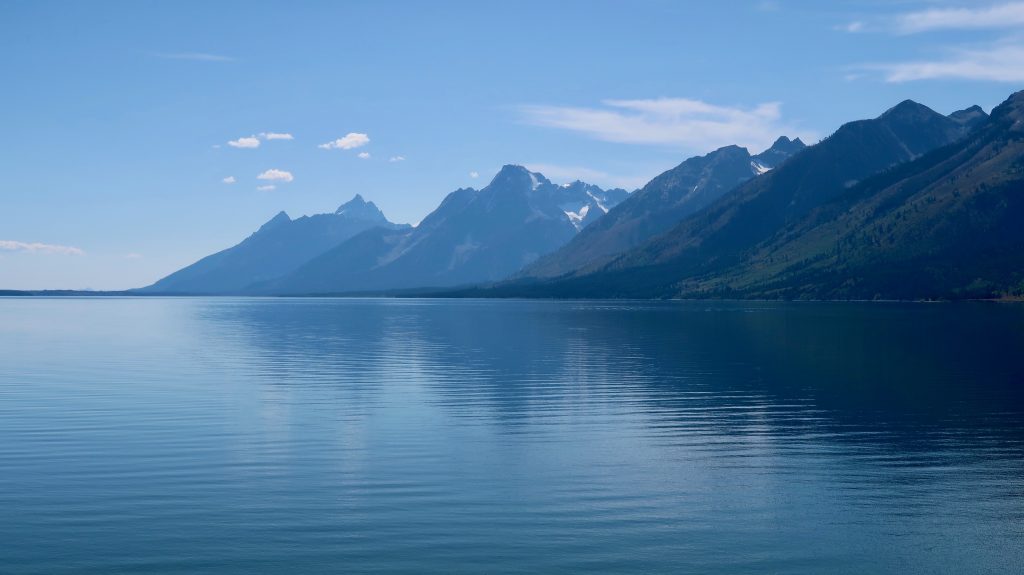 South of Yellowstone, there is a part of Wyoming that we had heard amazing things about.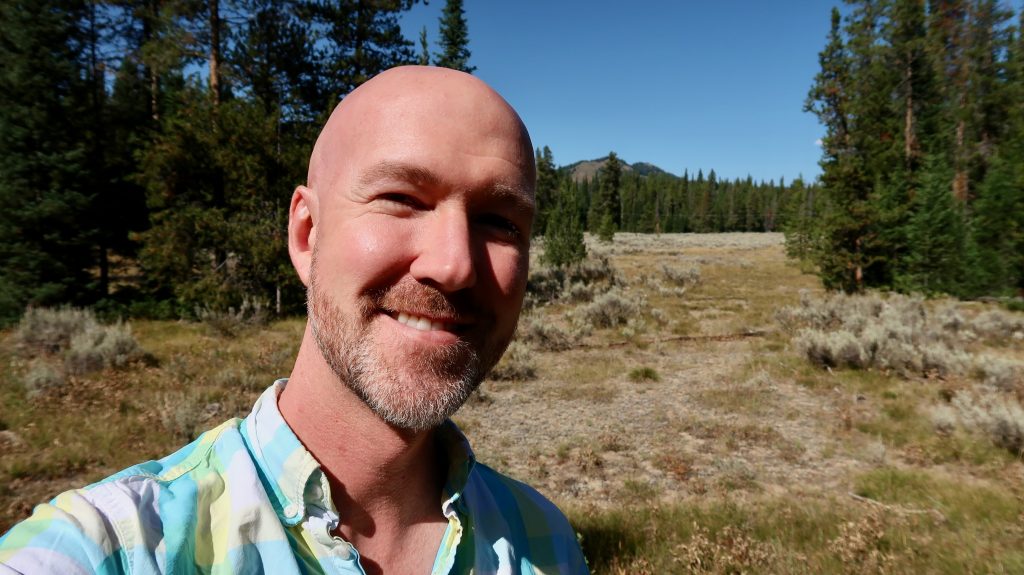 We sought out wildlife along the way.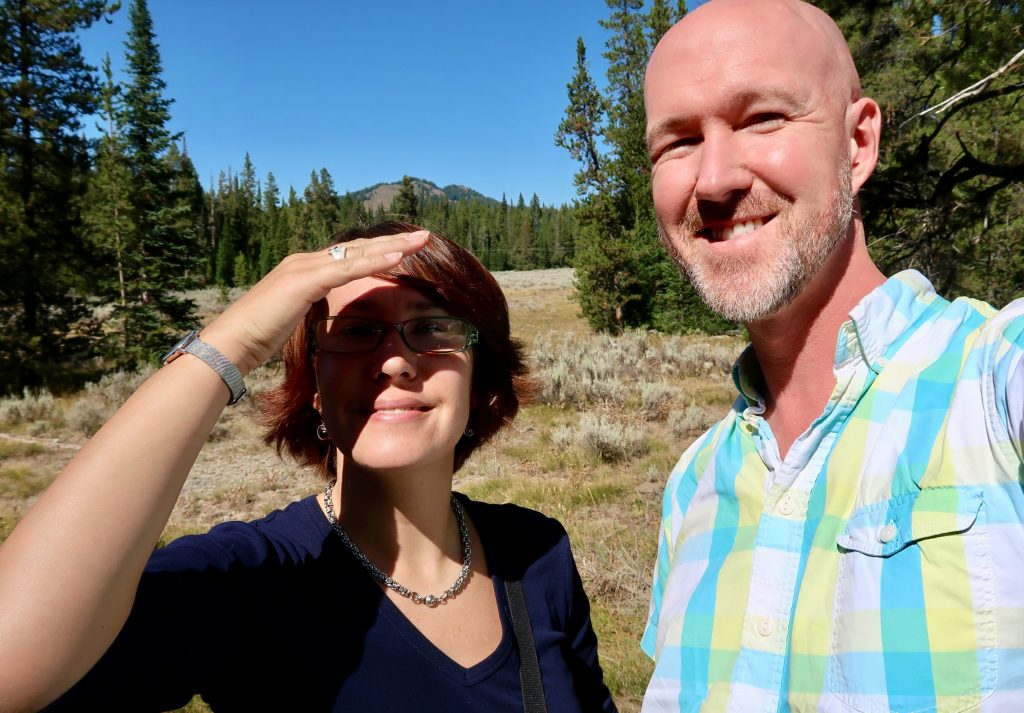 Sometimes we spotted cute critters. Besides each other.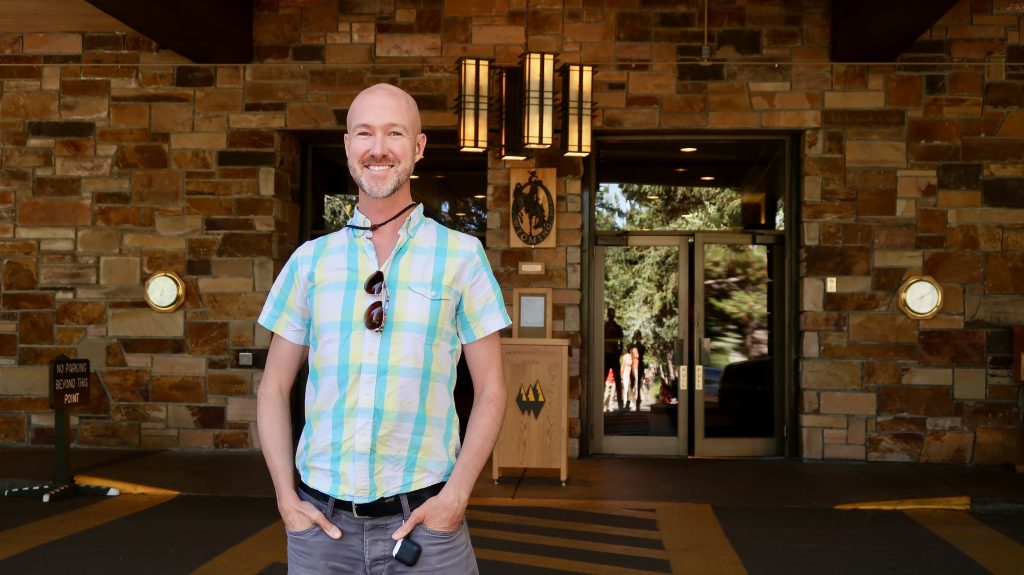 We were told of a moose sighting at Jackson Lake Lodge, so we went to check it out.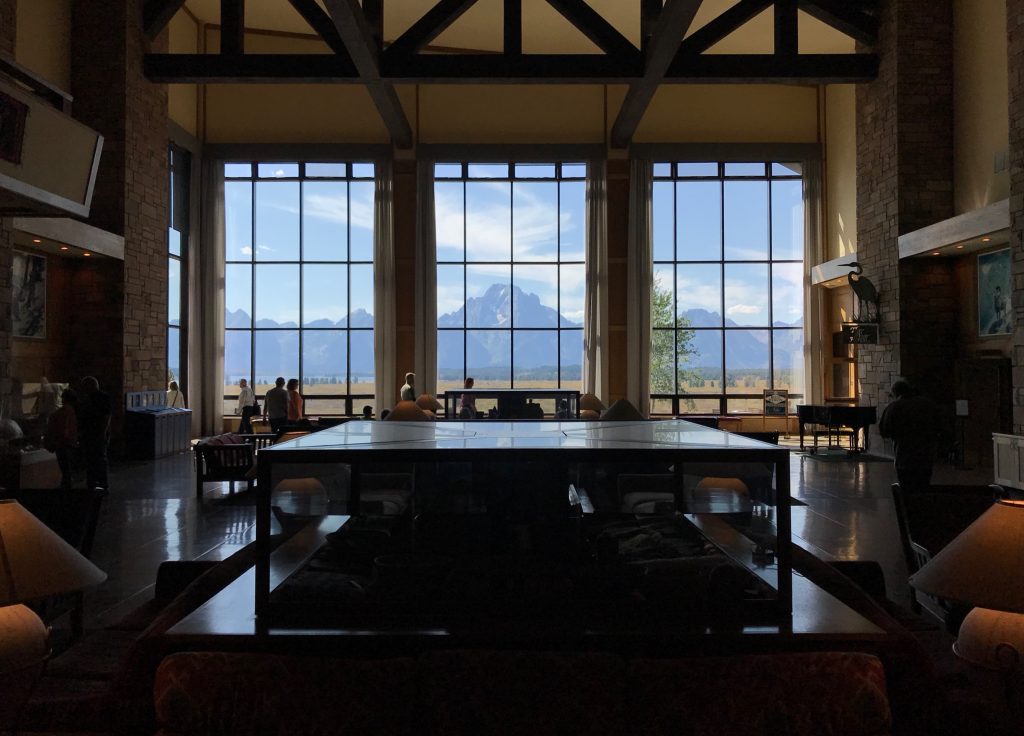 As you reach the top of the lodge stairway, a jaw-dropping view greets you.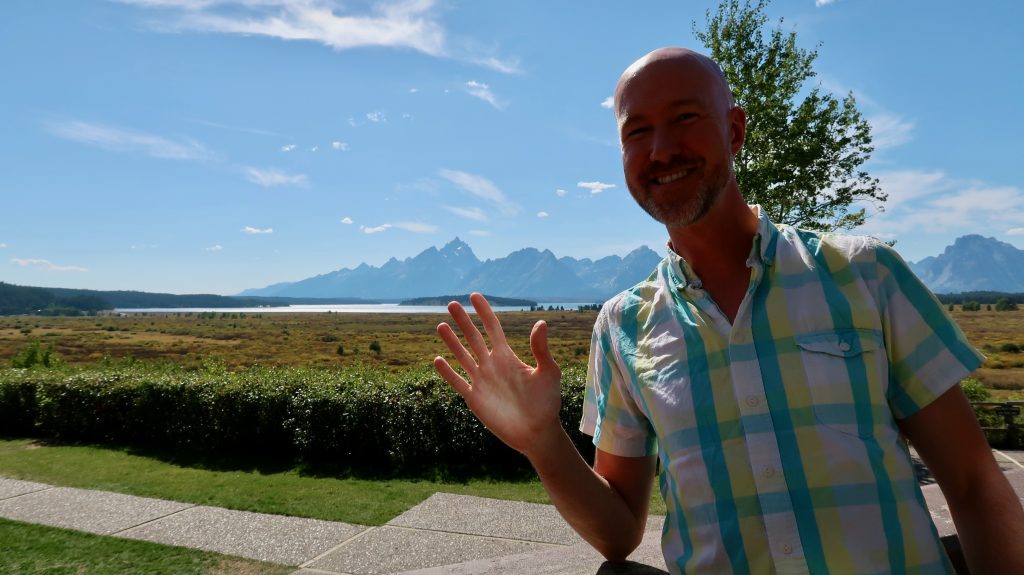 Look at me, so full of hope at finding a moose.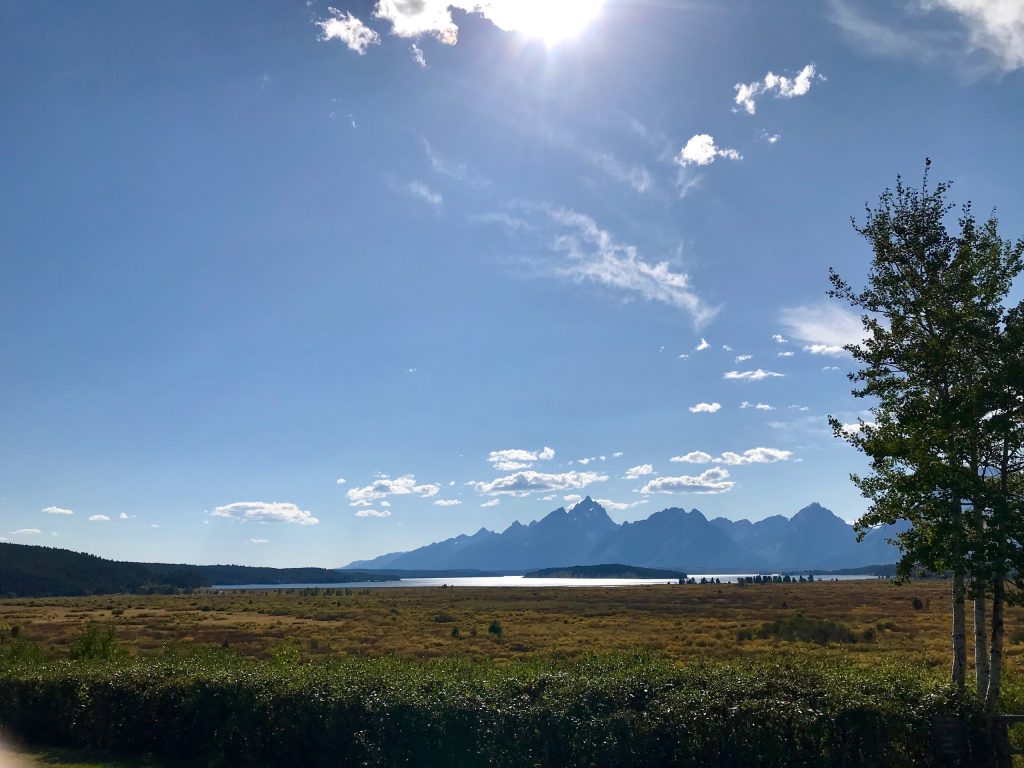 This was a spectacular spot for a snack.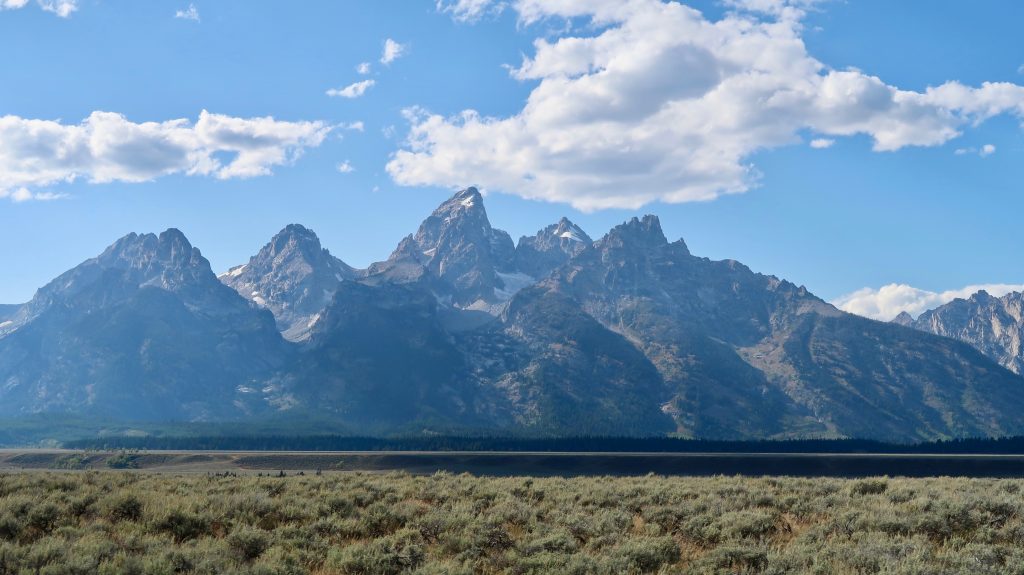 Soon, we happened upon the Tetons.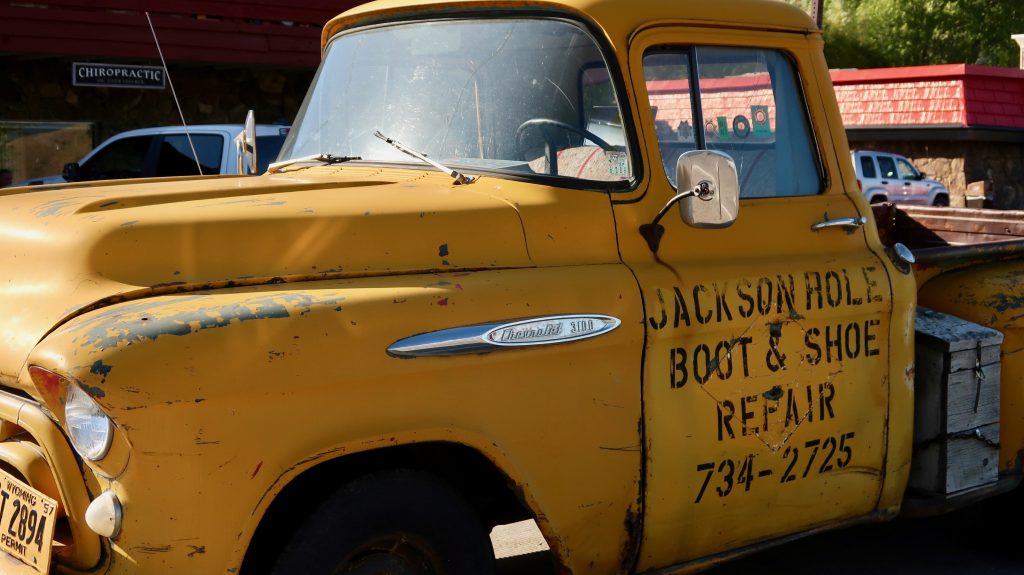 Driving into the town of Jackson, there was a blend of new charms, and old ones.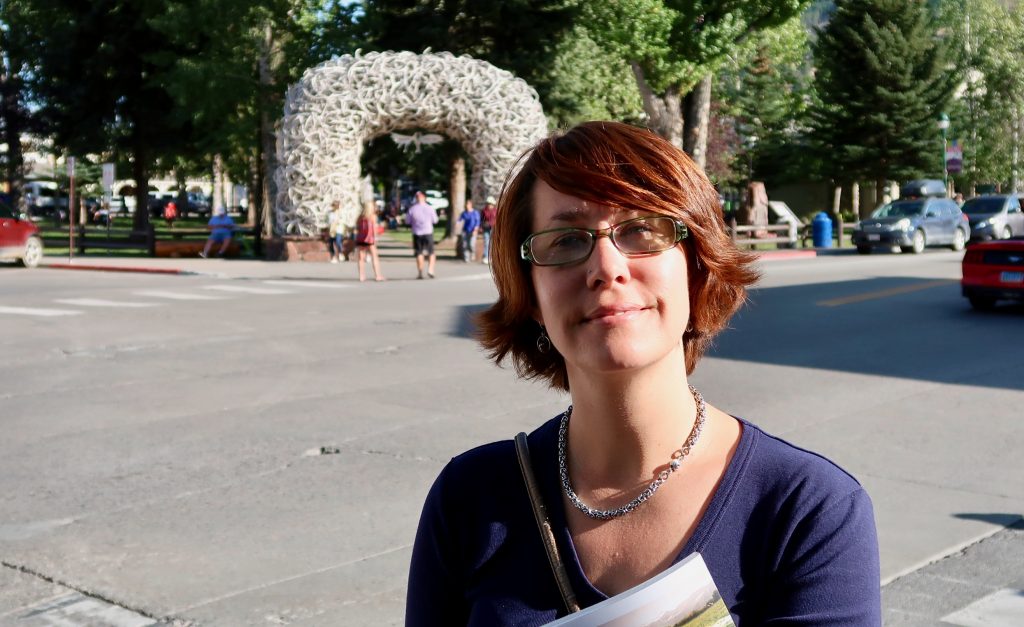 Ashley was enjoying the vibe of the little park at the center of Jackson.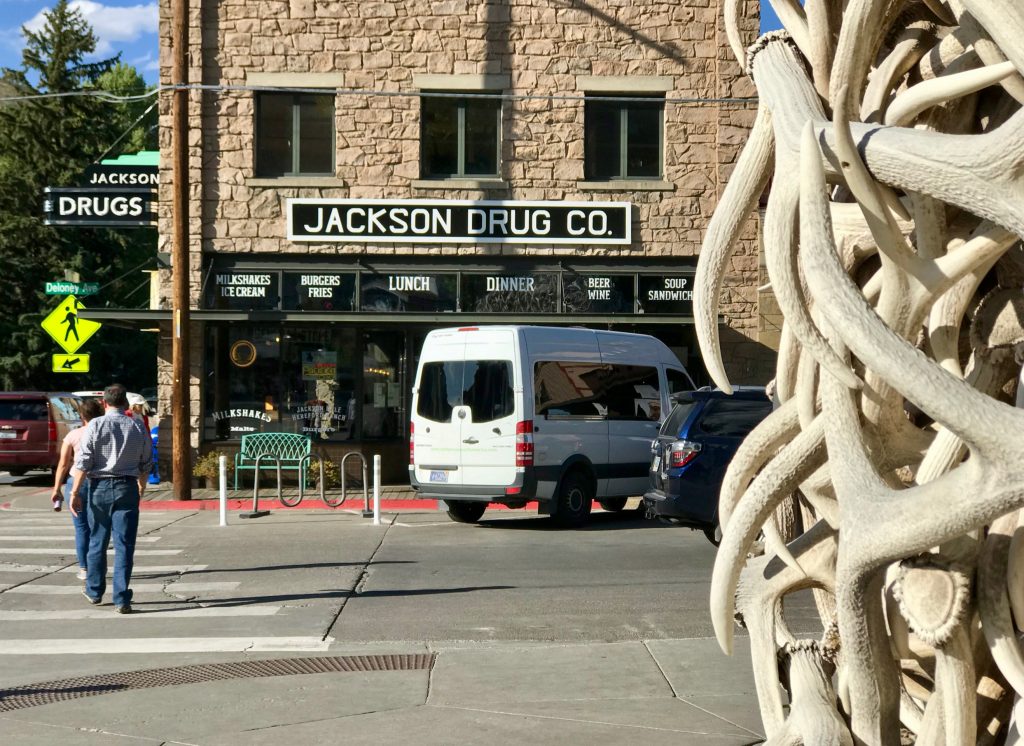 A lot of storefronts had a touch of aesthetic from yesteryear.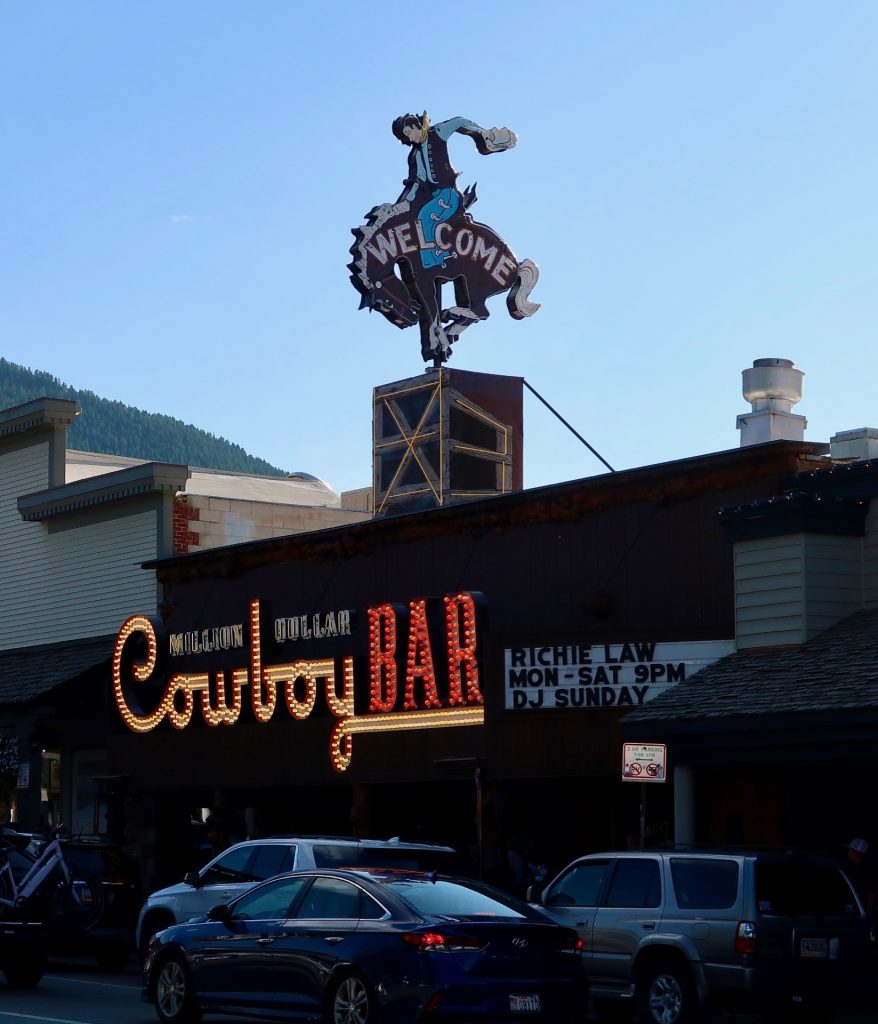 The Million-Dollar Cowboy Bar was hard to miss! The "welcome" rodeo sign slowly rotated, in case you missed it.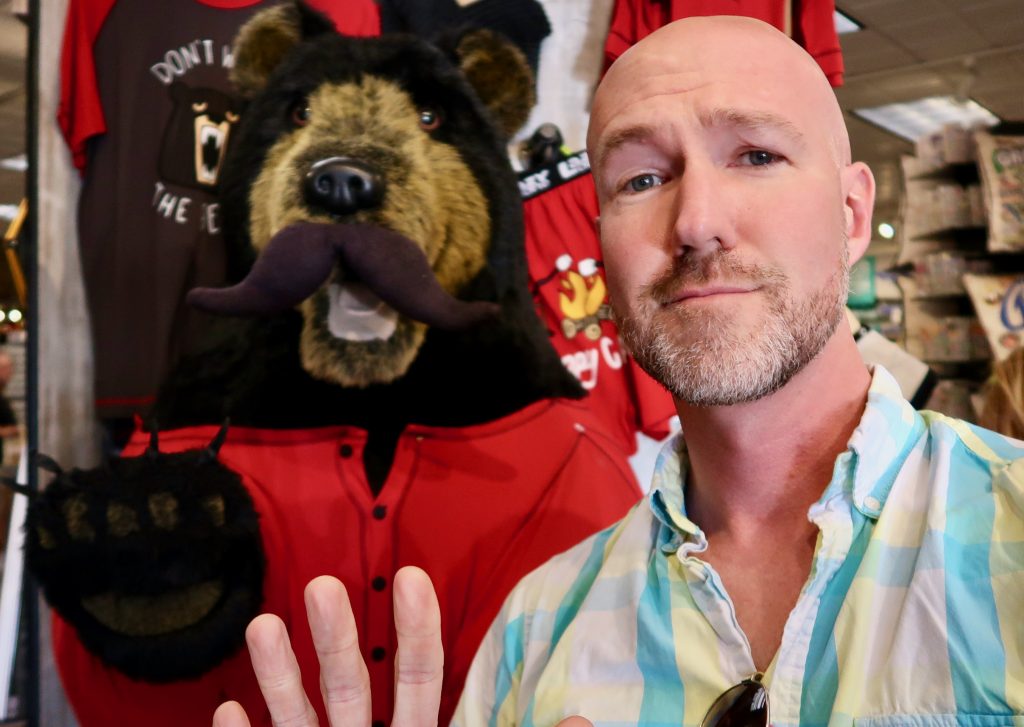 Why hello! My new friend is a bear in pajamas, sporting a mustache.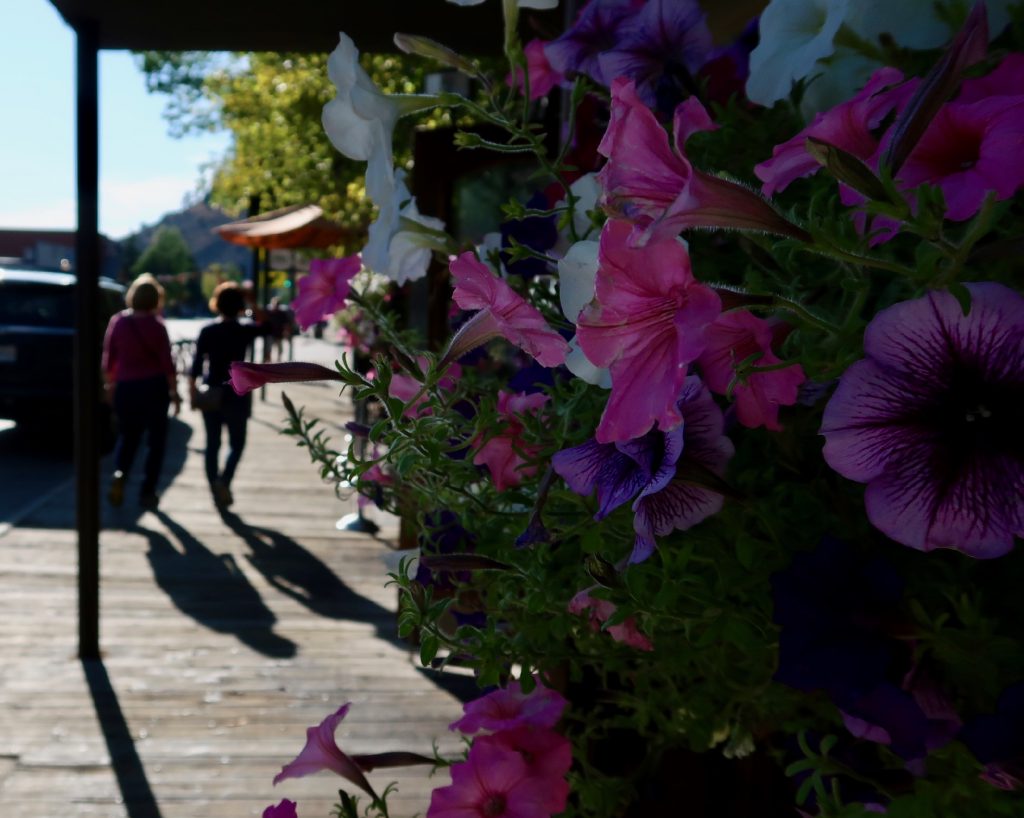 We enjoyed flowers blooming, all around town.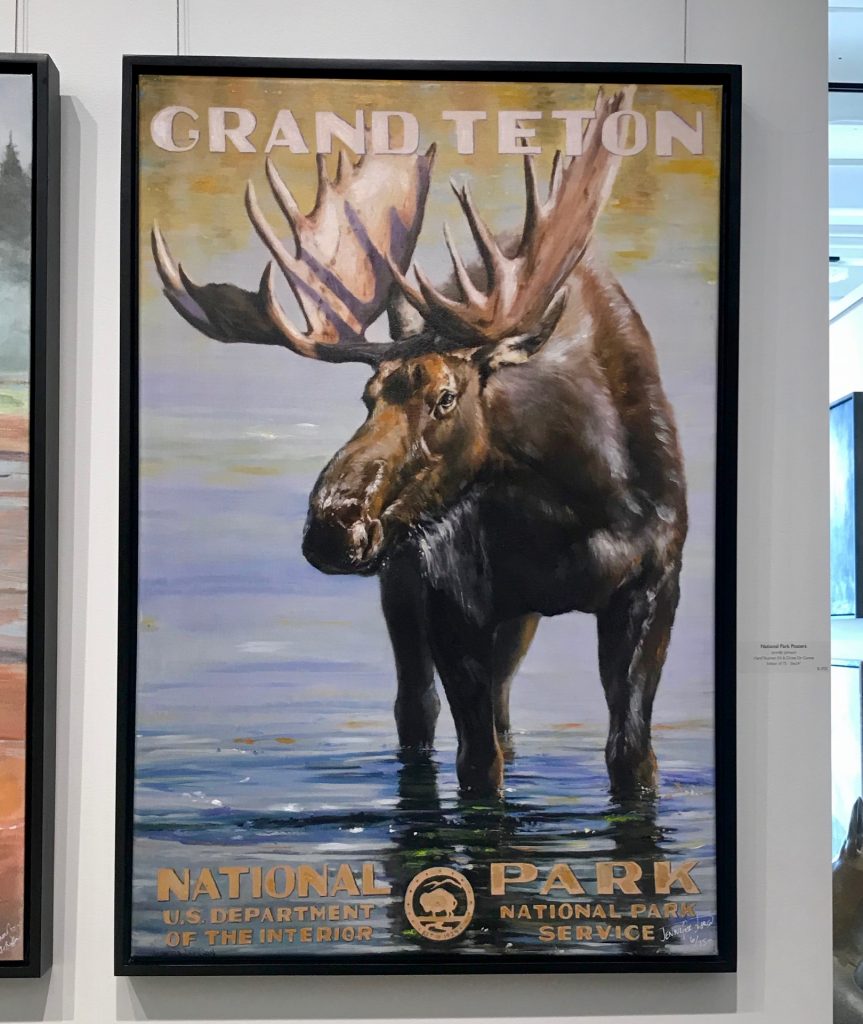 Oh, how I longed to spot a real moose. This painting was pretty close, though.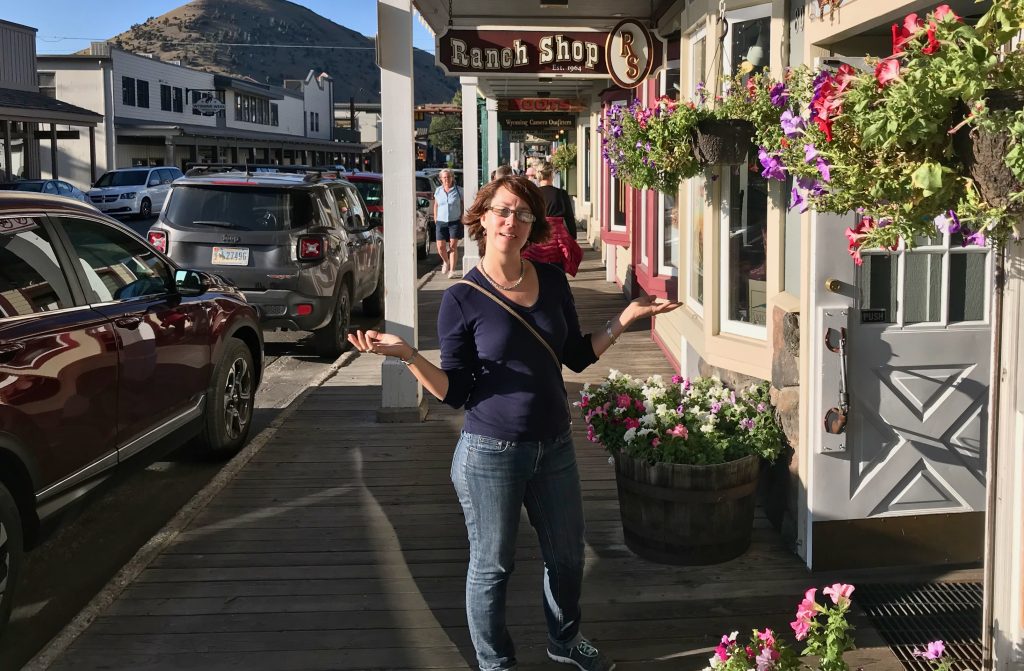 Wanna shop for cowboy boots? Why not!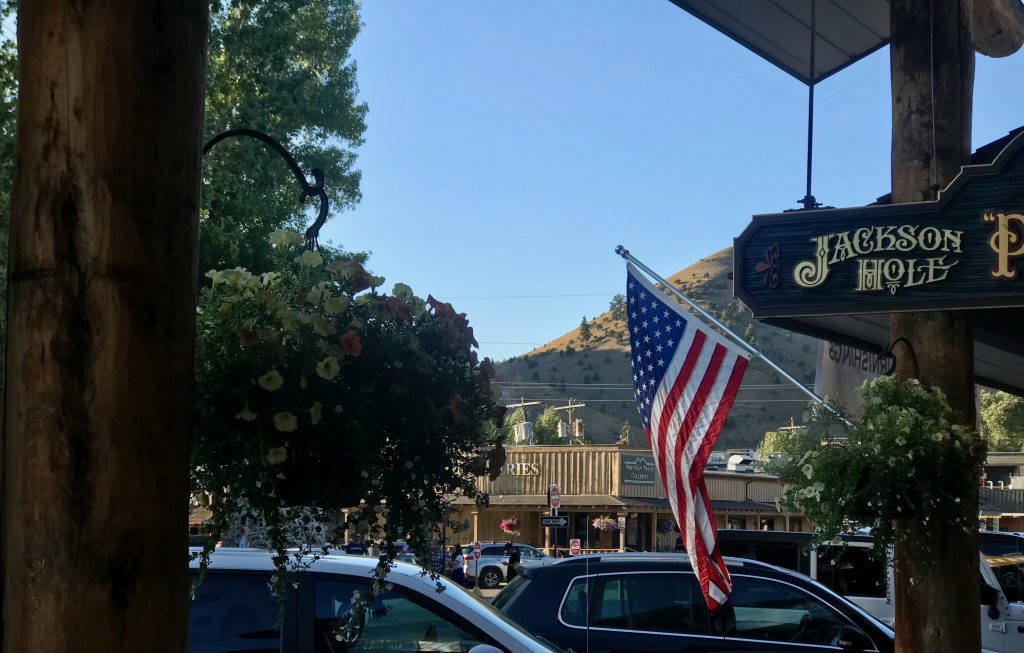 The town is such a snapshot of modern Americana, touristy aspects and all.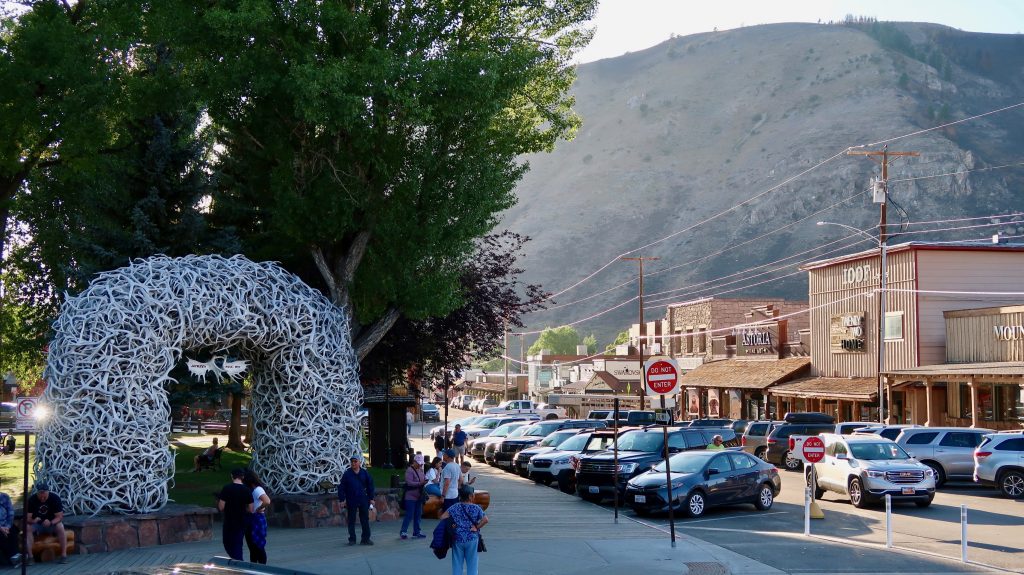 With its archways of elk antlers and wood-plank sidewalks, Jackson maintains its core spirit.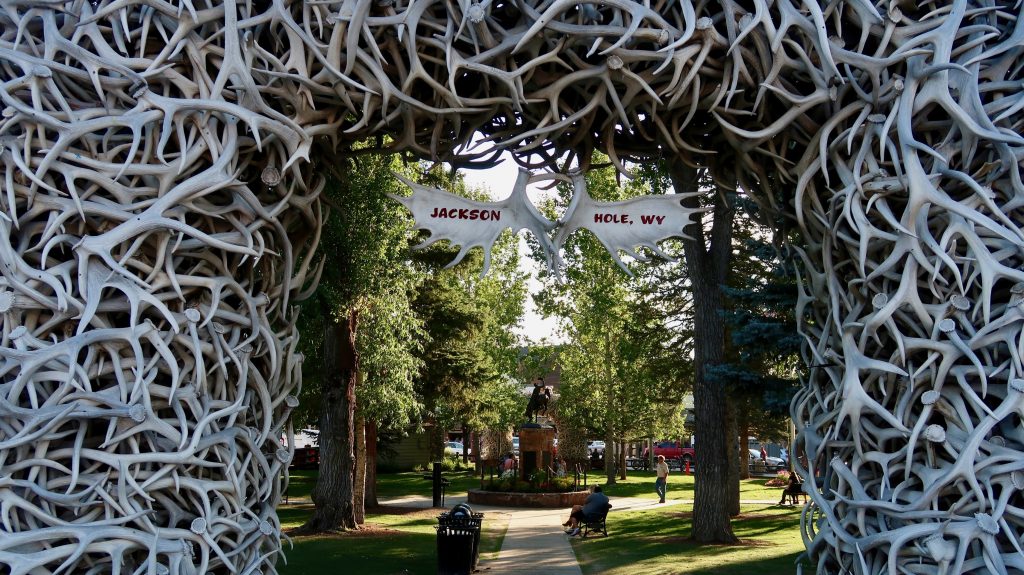 If you're looking for that iconic postcard glimpse of town, this is probably it.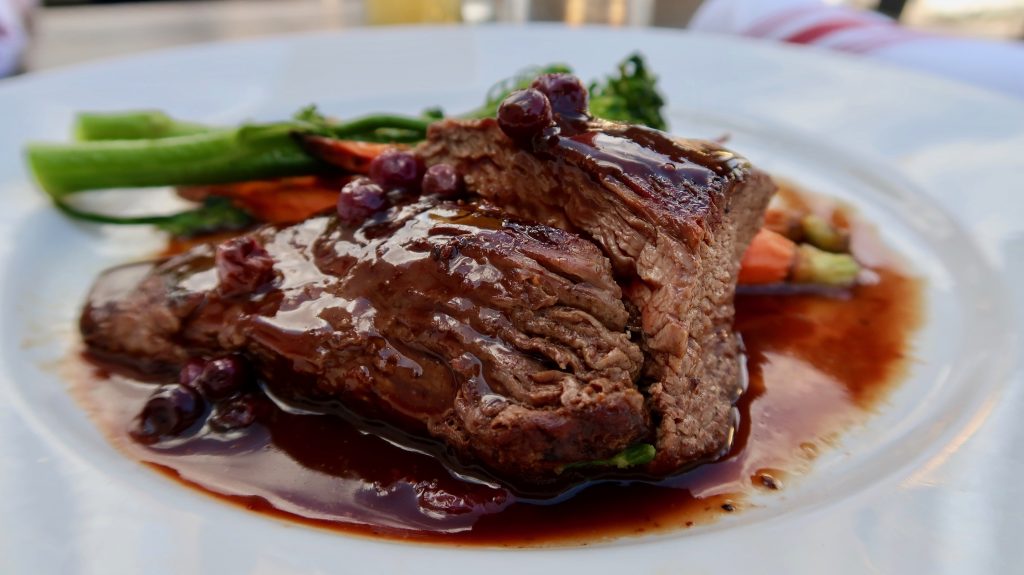 When I discovered a bison filet on a menu, I couldn't resist. The berries were a nice touch!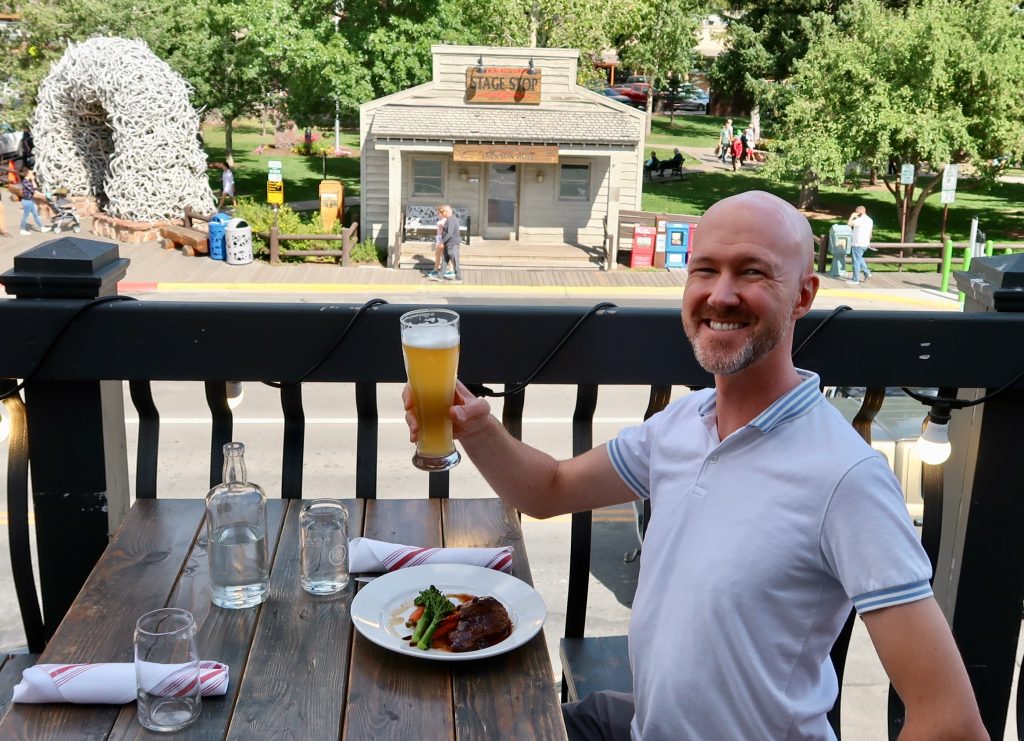 Cheers!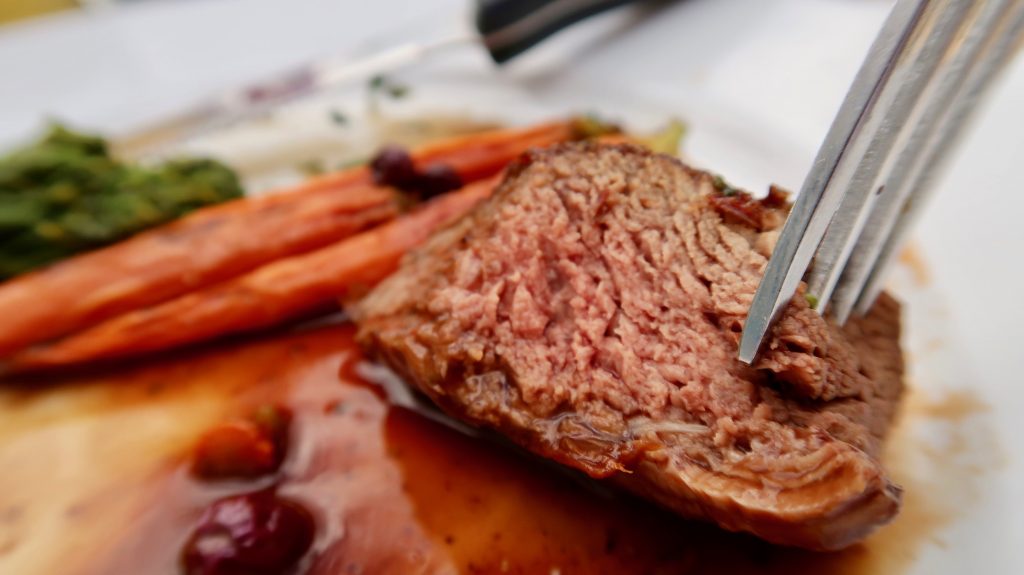 I suspected that bison would be tough, but it was hearty and enjoyable. I'd gladly enjoy it again.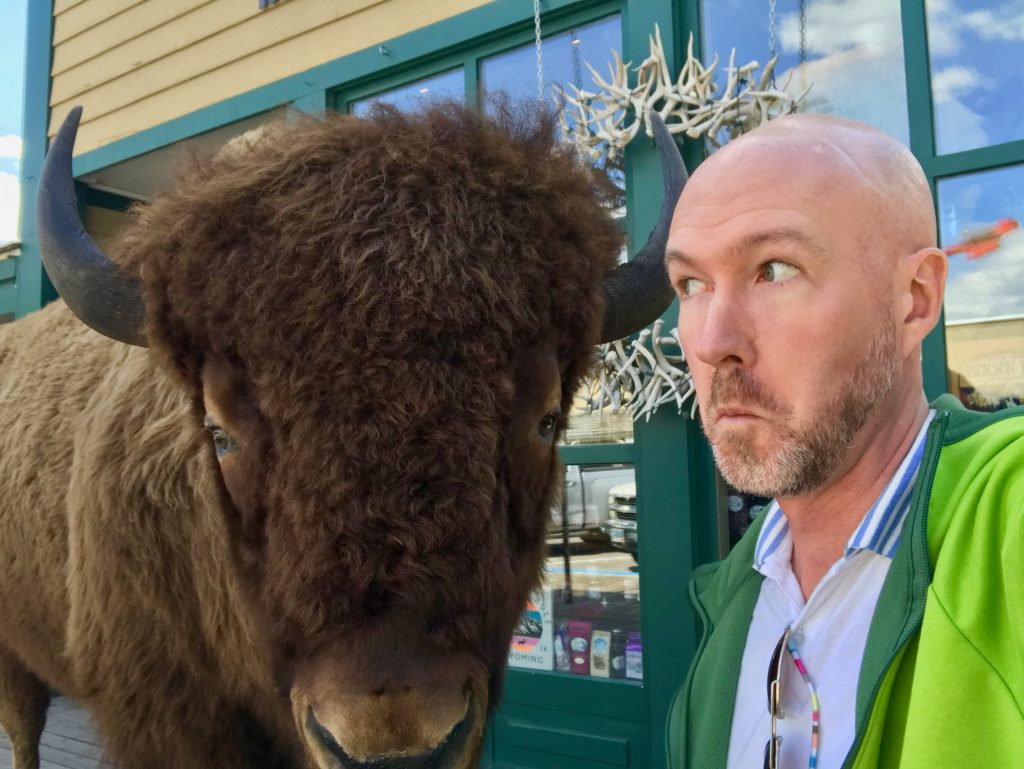 We're cool, right?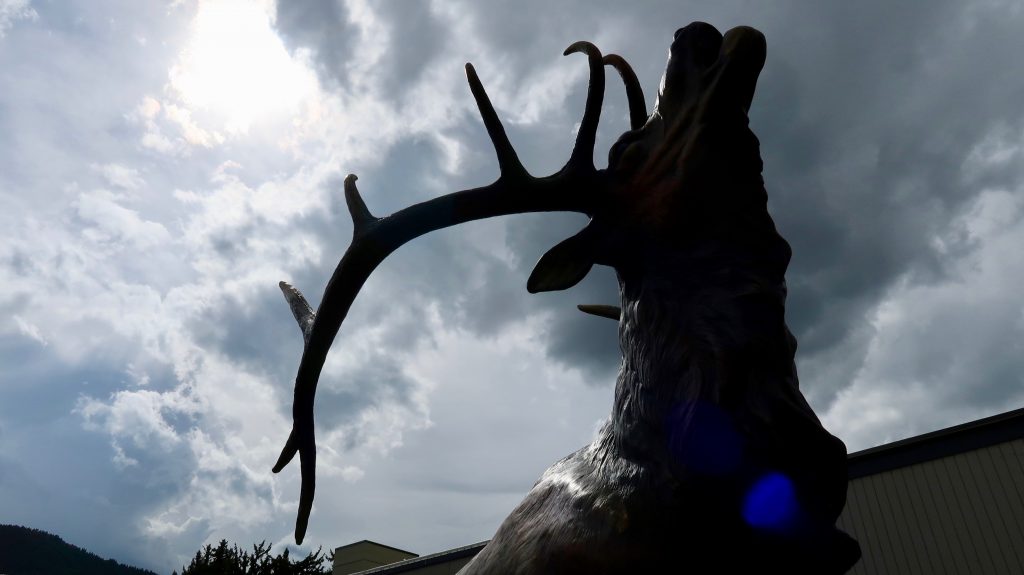 The cultures around town pay homage to the stunning forms of nature.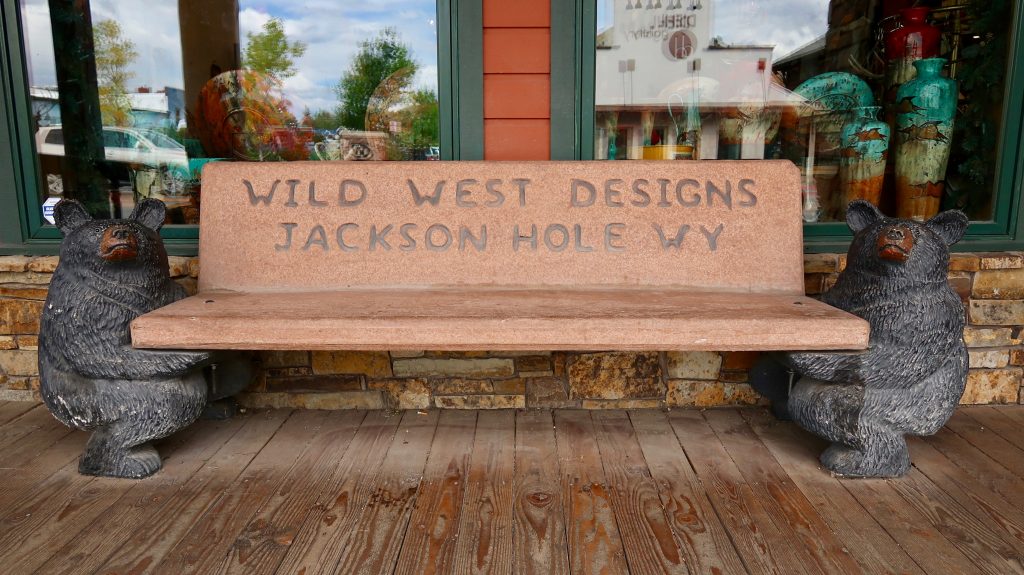 Some aspects are goofy, but unmistakably Jackson Hole.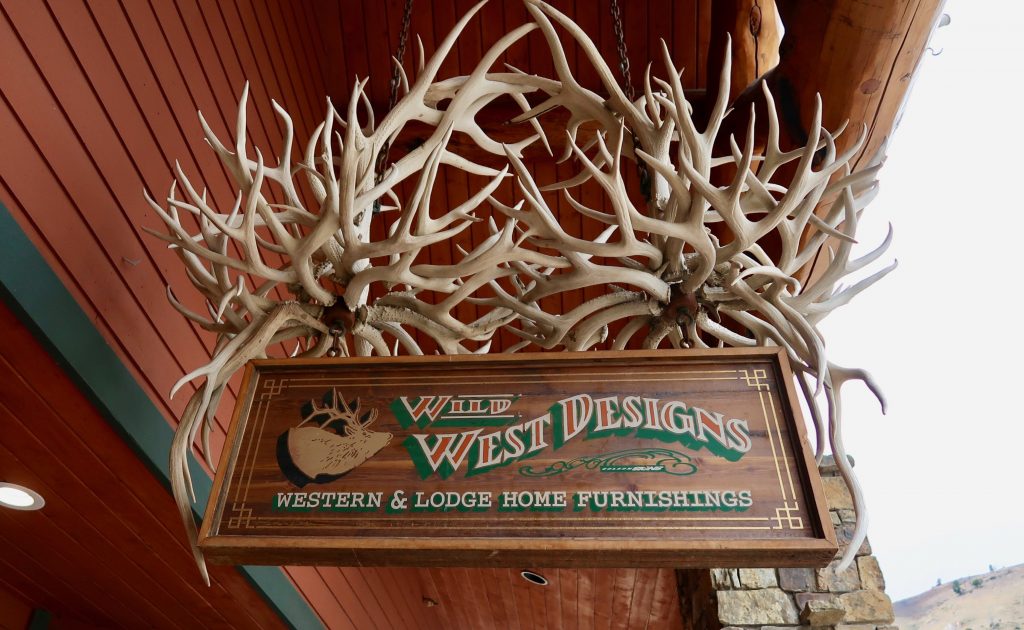 It's wild to see some of the decor designed from nature.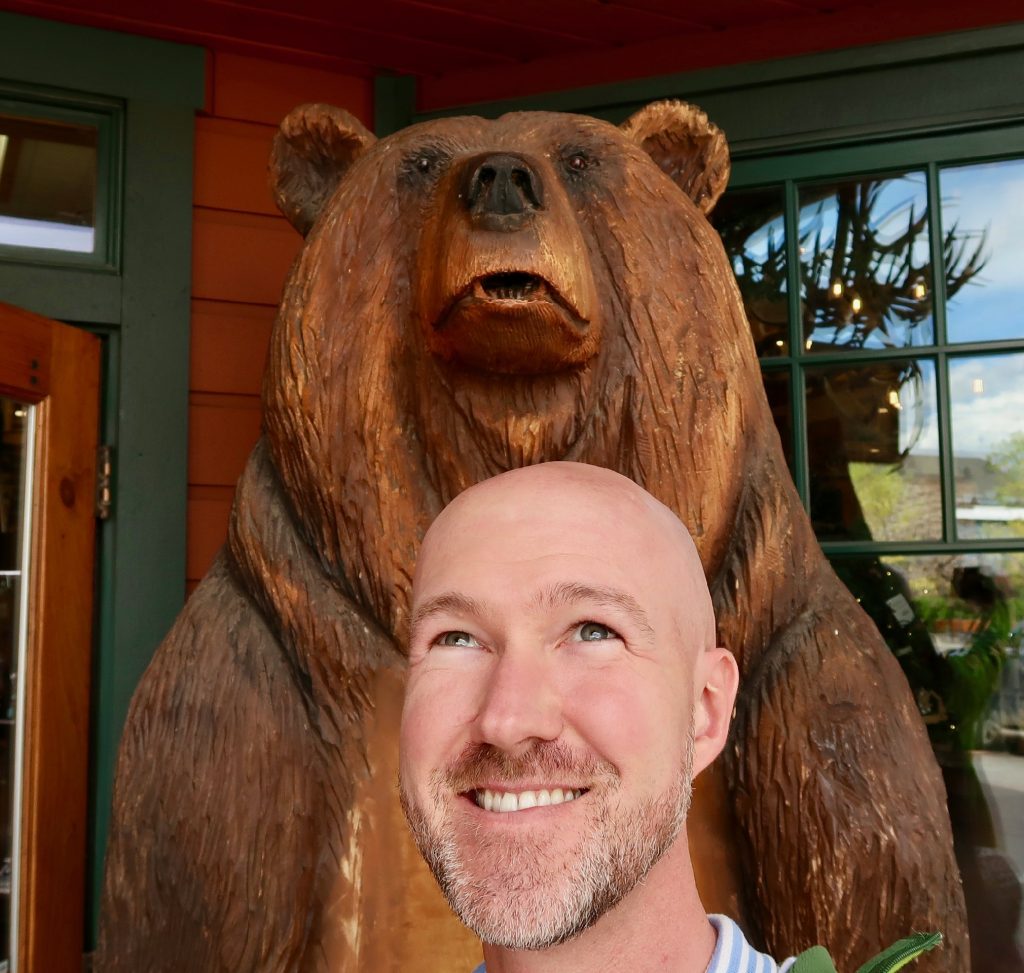 A close encounter is only recommended if the bear is made of wood.
This rafting tour has a goofy display that is certainly eye-catching.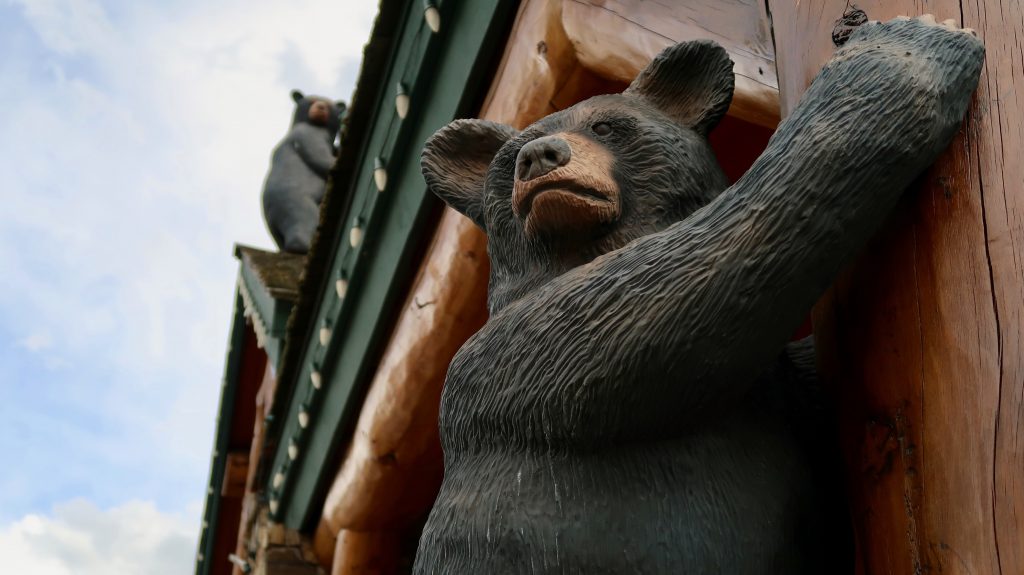 What cute bears! Should we ask about Goldilocks?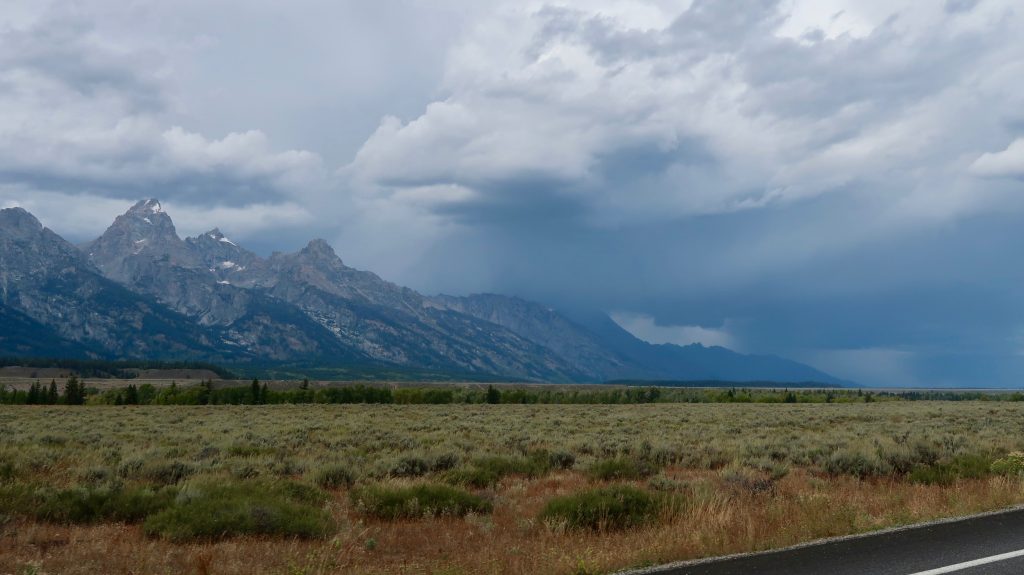 As weather rolled in, it gave more sense of scale at the mountain range with the Tetons.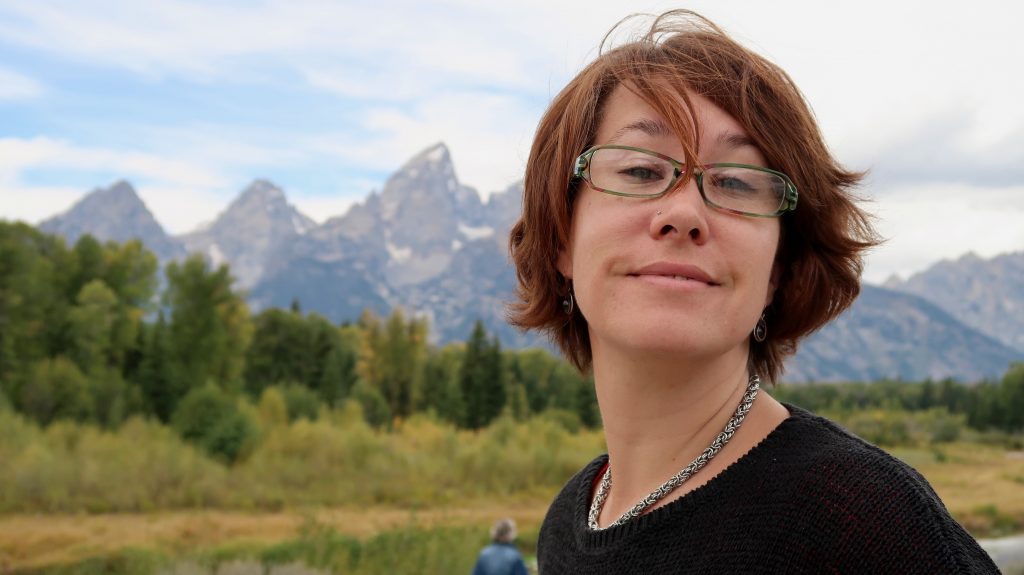 Adventure girl, super star!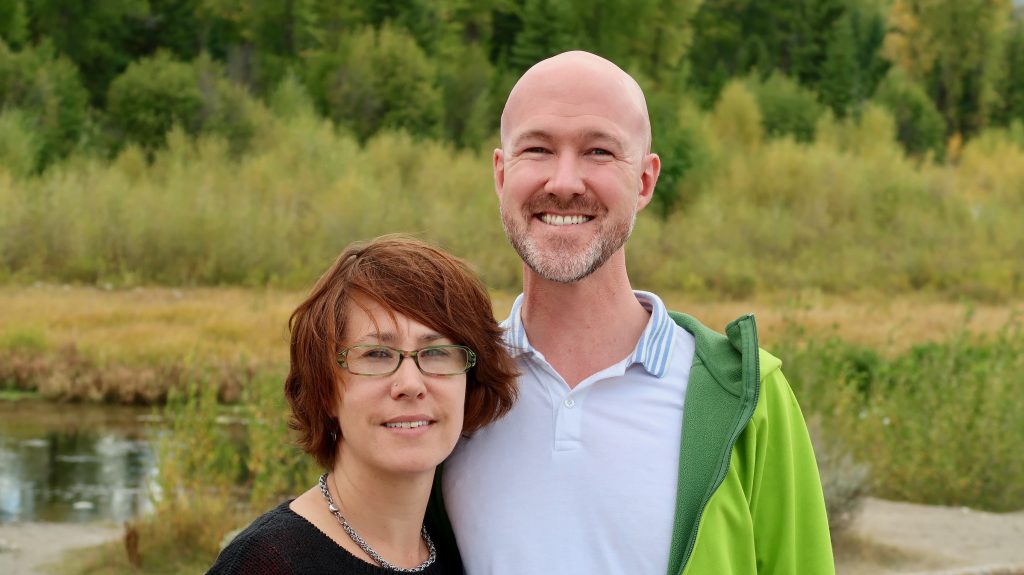 I was pretty excited to visit this spot on Snake River. My family had raved about it.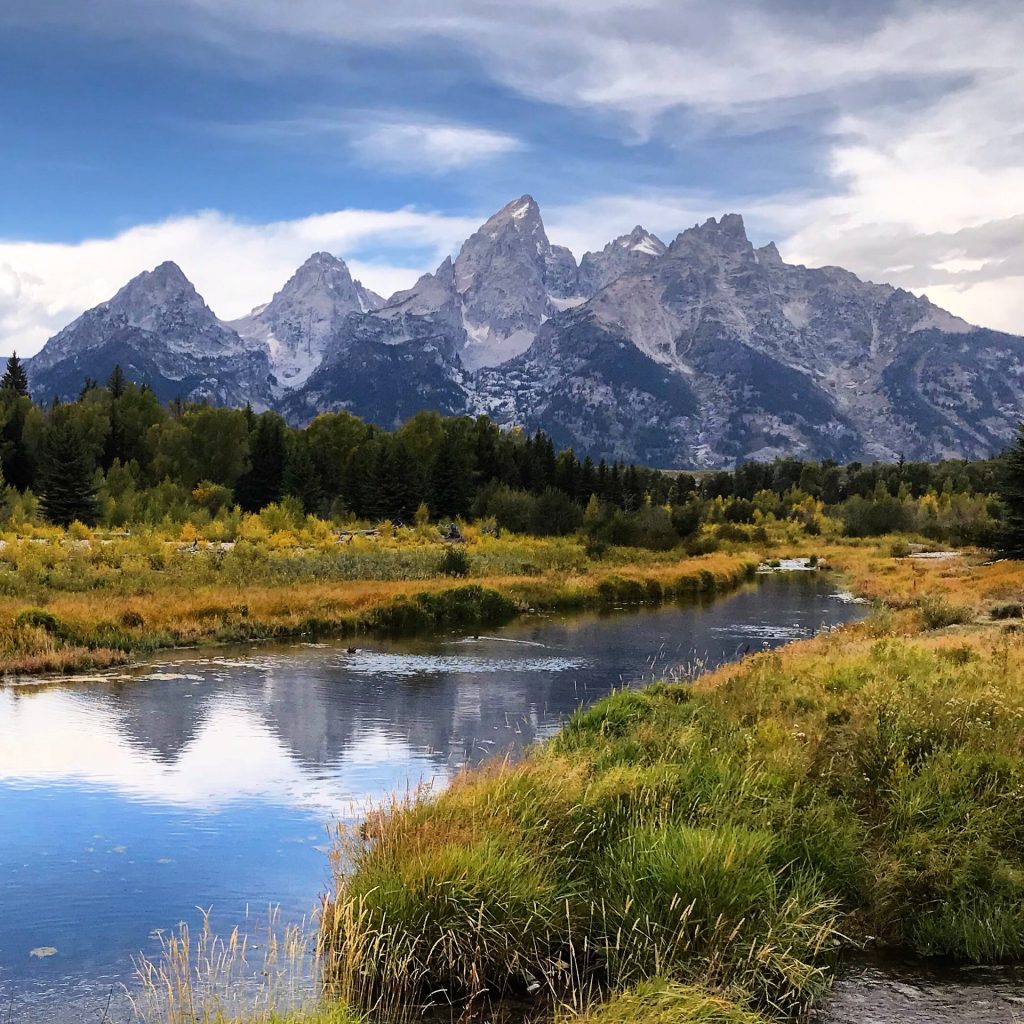 The river reflection makes this spot extra delicious.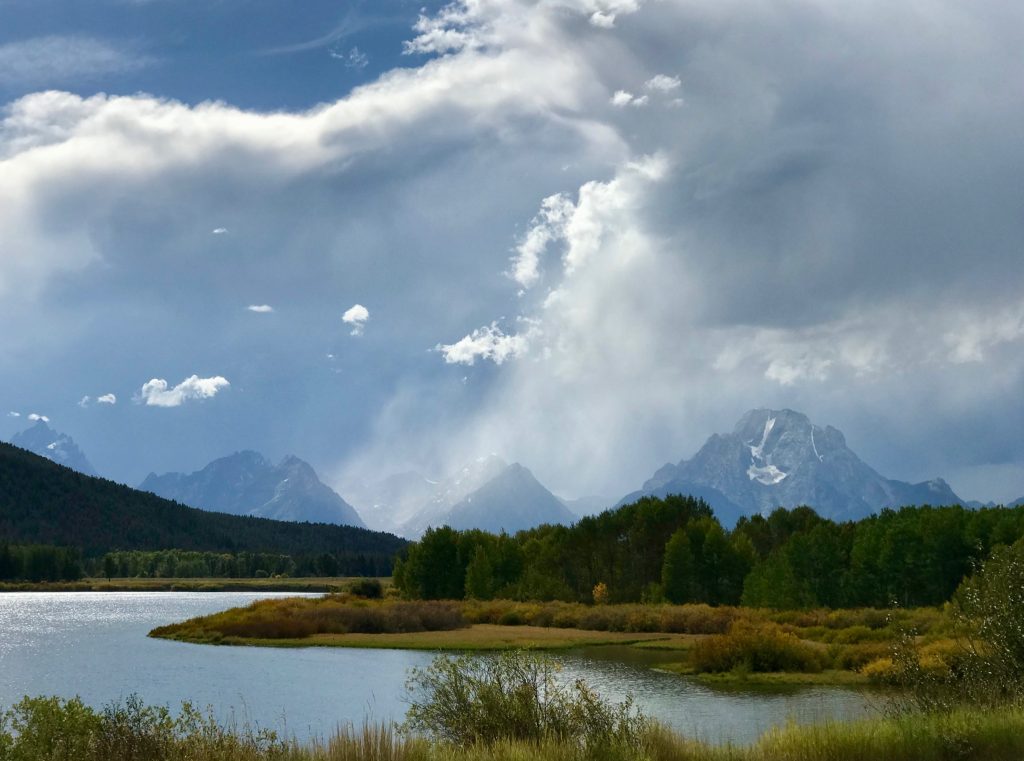 The glaciers get smaller, every year.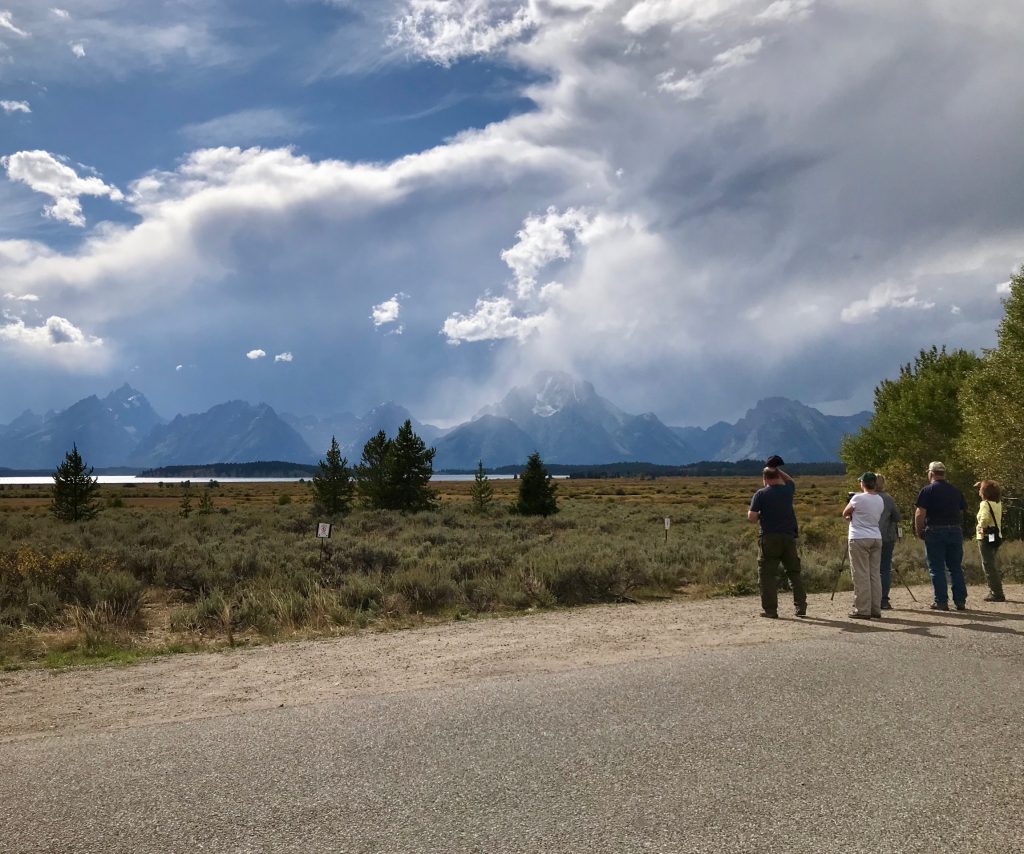 Sprinkled amidst the vistas, gatherings of people try to spot animals, and gorgeous moments.
Enjoy this post? Pin it for later!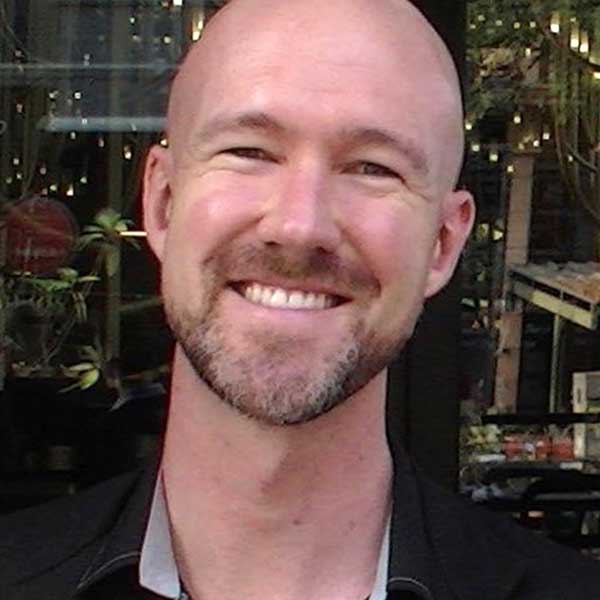 Curtiss is a lover of delicious atmosphere, experiments in location independence (and digital nomadism), and that magical place where wifi and paradise overlap.