Kitschy Things To Do In Niagara Falls That Are Actually Kinda Worth It
It's surprising how many non-falls-related things there are to do in Niagara Falls on both sides of the national border. It's developed a reputation for being a little cheesy and tourist-trappy, and there's some truth to that. In fact, when Curtiss and Ashley were here, it actually reminded them of Las Vegas! But amid all the lights and spectacle, there are a few attractions that might actually be worth your while (and dollars).
1.    Hershey's Chocolate World
I know what you might be thinking: "I can buy a Hershey's bar at the grocery store down the street. What's the big deal?" Well, that's true. But first of all: Chocolate is always a good idea. Second of all: If you're from the U.S., it's actually NOT the same chocolate you can buy at the grocery store. See, the Hershey's Chocolate World is on the Canadian side of Niagara Falls, and they use a completely different recipe there than they do in the U.S. It's richer and creamier and really just delectable. Plus, you get to walk into a giant, 4-story chocolate bar, so…
Website: hersheyschocolateworldniagarafalls.ca
Address: 5685 Falls Avenue, Niagara Falls, ON L2E 6W7, Canada
Cost: Up to you! Buy a bunch of sweet treats or just look around.
2.    Nightmares Fear Factory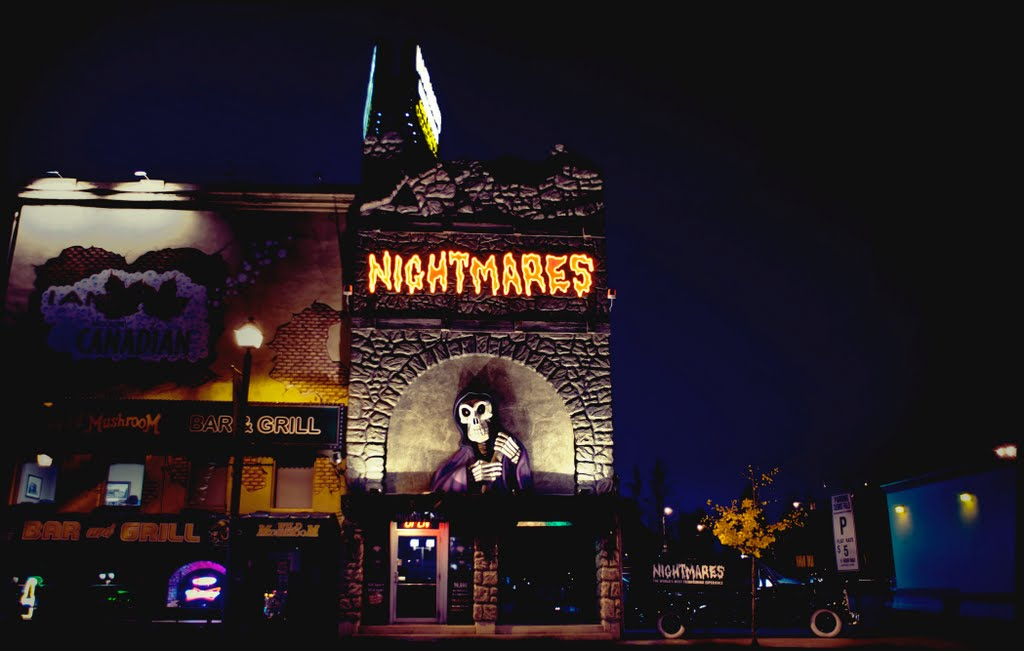 You'll find this bit of carney fun at Clifton Hill, which is essentially the heart of Niagara Falls kitsch. Other attractions include Ripley's Believe it Or Not, a big Ferris Wheel, and Louis Tussaud's Wax Museum, all of which you can find variations of in a lot of other major cities. Haunted houses aren't quite so common, and if you're into being scared out of your wits, Nightmares Fear Factory seems to be an especially good place to get the job done. They boast an impressive track record of 142,166 guests who have chickened out, so the fear is real. Getting scared on purpose isn't my cup of tea, but I definitely got a kick out of the photos, gifs, and videos of other people freaking out on their website!
Website: nightmaresfearfactory.com
Address: 5631 Victoria Avenue, Niagara Falls, ON L2G 3L5, Canada
Cost: $13.95 for adults, $10.25 for children, but you can save a dollar off each ticket if you book online. They also offer some pretty decent group packages.
3.    Axe Throwing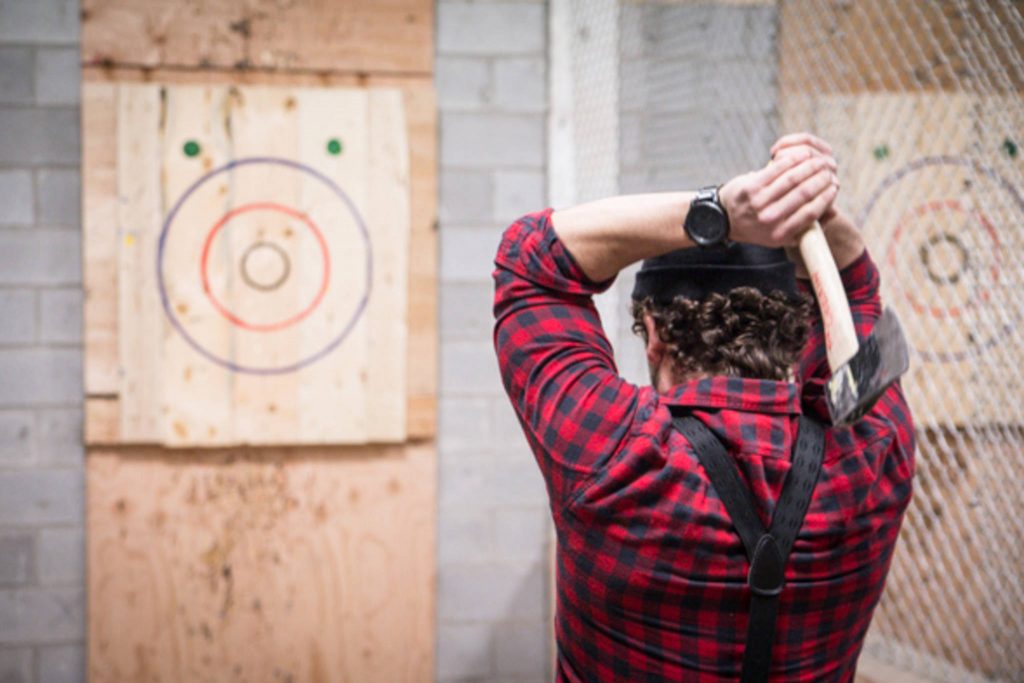 Yep. You read that right. You can learn how to throw an axe like a lumberjack! This one is admittedly a little less kitschy than the rest of the attractions on this list; As much of a novelty as this activity may seem to be to most people, the folks at the Backyard Axe Throwing League (BATL) have a pretty awesome mission statement centered around building community, and they hold regular classes and workshops in the art of axe-throwing. For the curious traveler passing through, they also have public walk-in sessions on the weekends where they have experienced coaches on hand to offer instruction and tips. This definitely makes for a fun, unique Niagara Falls experience!
Website: batlgrounds.com/axe-throwing-niagara
Address: 4437 Queen Street, Niagara Falls, ON L2E 2L2, Canada
Cost: $19.91 + tax per person
4.    Oh Canada Eh? Dinner Theater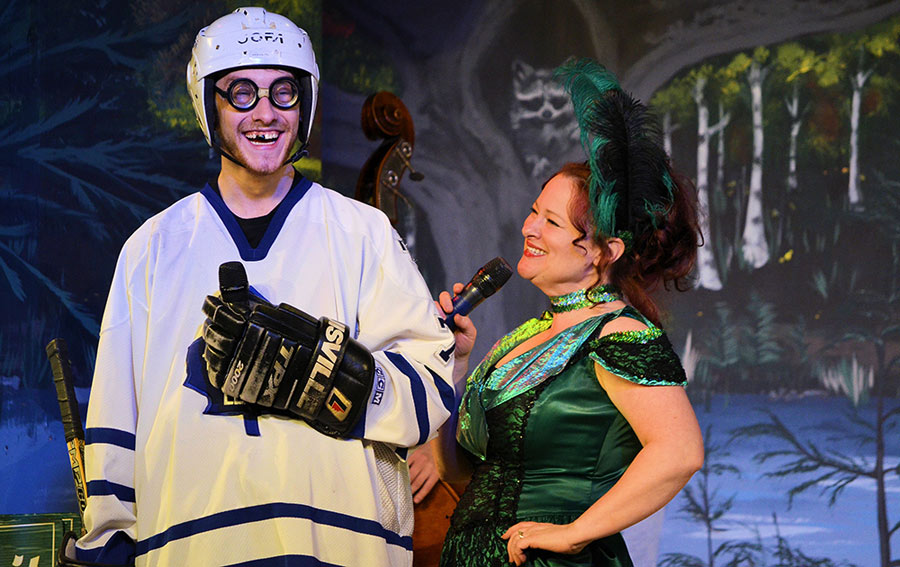 For the musically inclined, this dinner theater brings a fabulous 5-course meal to the table with traditional Canadian fare that has received consistently stellar reviews. The musical revue show itself is also quite the crowd-pleaser with a super-kitschy cast of Canadian archetypes like lumberjacks, mounties, hockey players, and even Anne of Green Gables! There's no skimping on quality for the sake of silliness, though; These performers are legitimately talented, so you're in for a good night of musical comedy. Their flagship Oh Canada Eh? show runs from April to October, but they also run other types of shows throughout the rest of the year, such as their Country Superstars show and Rocky Horror show.
Website: ohcanadaeh.com
Address: 8585 Lundy's Lane, Niagara Falls, ON L2H 1H5, Canada
Cost: Starting at $26.63 USD for a matinee and $29.96 for a dinner show. Reduced show-only tickets are also available.
Enjoy this post? Pin it for later!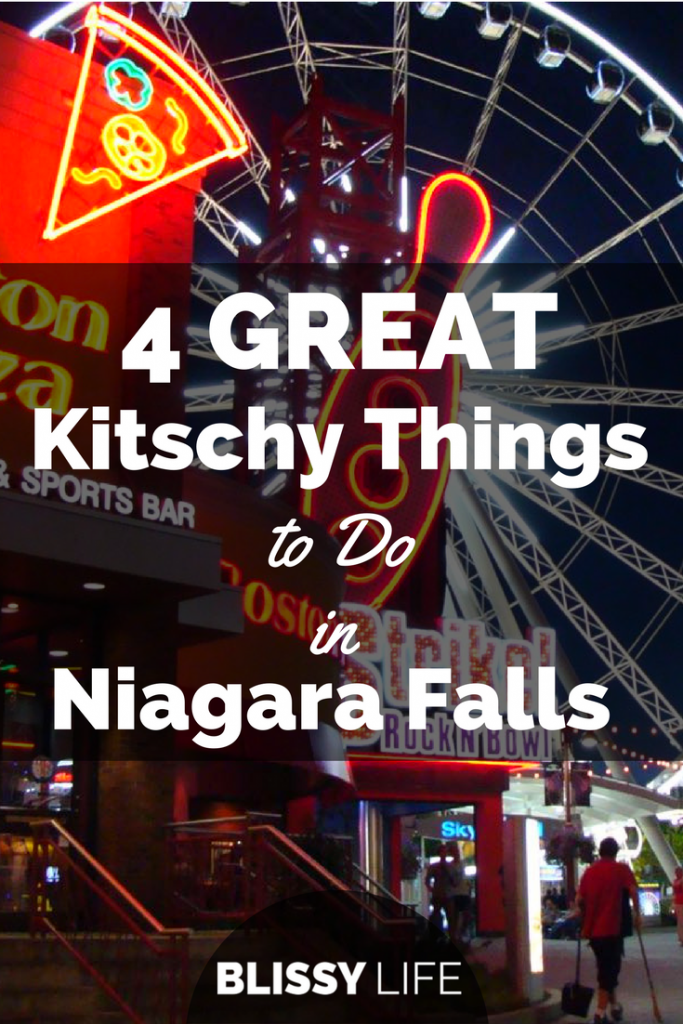 Danielle is a performing artist with big dreams and a serious case of wanderlust! She is a fan of singing, telling stories, eating good food, and cuddling with her kitty-baby, Myah.