Location Independent With A "Home Base"
We've had numerous places in which we would consider a "home base."
I feel as a digital nomad it's assumed you can travel and also have home base.  But who says you can't be location independent and also have a comfortable and familiar place you can unload and refresh?!?!  Travel funk is a serious thing.
After traveling Asia this last year, we are now spending a short two months back in the States.
We are visiting friends and family, going to restaurants and bars that we love, and taking in familiar sights and sounds.  But most of all (for me), I feel we're hitting the reset button.  We are unloading some of our fine treasures that we've acquired in bustling street markets of Thailand and wearing clothes that we packed away before we left.
During our two month hiatus, we have quite the long to-do list.
For one thing, I will be completely revamping my packing list.  I am beyond excited to rip my suitcase apart, create piles, cut the fat and pack it better than ever before! I certainly could have done this anytime while traveling, and I did on a smaller level, but I'm feeling like we are currently completing a full circle.  I'll admit there was also a bit of stubbornness involved, I was beyond convinced I would indeed use a thick black blazer for chilly Thai evenings — when in actuality in stayed in my closet. Lesson learned with that one.
We created temporary "home bases" throughout our travels.

These were often places we stayed at for an extended time and felt extremely comfortable. It felt like more than just our base needs were being met; more like we had stopped traveling and could wash out the travel funk. I feel often when we're traveling, certain things are put on hold; to name a few: laundry, exercise, some hygiene, and even Skyping with the fam.  It's not that I don't wish to do these things, but I feel like I'm keeping them for when we reach our next resting spot.
We've stayed in rented homes and hotels that have become our unwinding sanctuary.
They have differed widely, but in each we felt comfortable.  We were not particularly roughing it and after awhile the space started to feel familiar.  After a stay at these home-away-from-homes we would feel refreshed and ready for any of the surprises travel brings.
It is also possible that we have a slight "homebody" tendency, but that doesn't mean we are not able to also be location independent and live out of a suitcase.  These lifestyles do not need to conflict, but can compliment each other, and let me tell you, that's freakin' fabulous!
Enjoy this post? Pin it for later!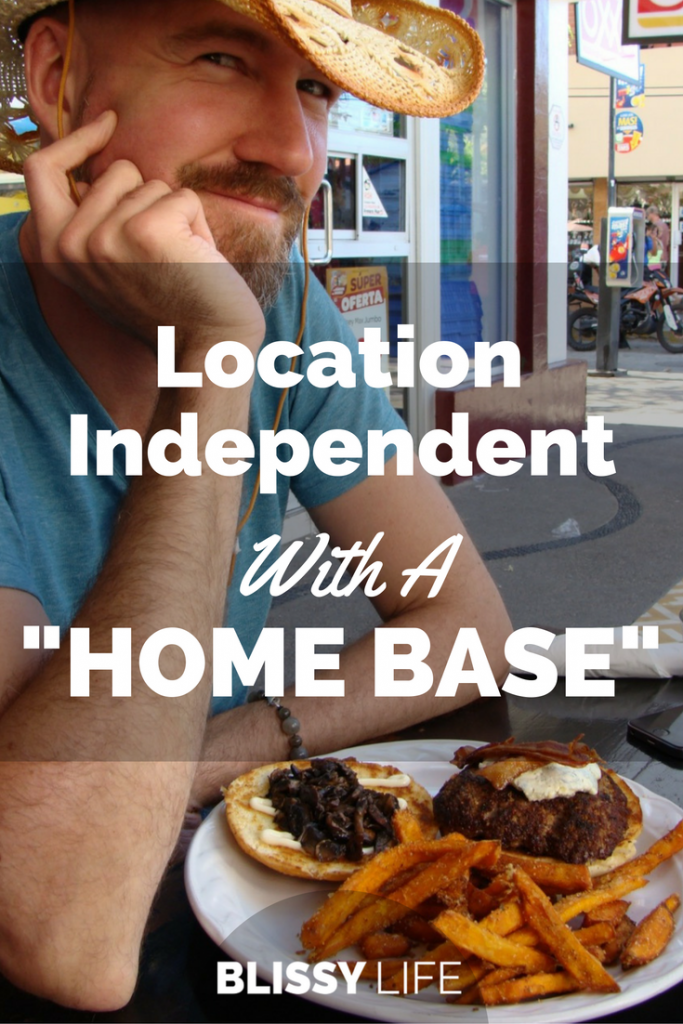 Ashley is exuberant about location independence! She relishes new experiences and working with boutique hotels and resorts. She's always thinking about design and food… and where they'll travel next!