What's The Buzz With Digital Nomad-ing?
I feel the term "digital nomad" has quite the sizzle in certain sections of the interwebs.  I find myself wondering what's all the fuss about?!?!?   
I am being slightly flippant, but honestly my ears are buzzing — come to find out, it aptly describes my life these days. Over the past year, I have started to work primarily online; as long as I have reasonable wi-fi, my iPad and coffee, I can do what I do. I am not suck in an office with horrible fluorescent lights. I can make my workspace nearly anywhere.
[st_unordered listicon="star"]
Fun factoid: Vietnam has great coffee!
[/st_unordered]
If I understand the phrase correctly, it's just someone who makes a  living online.  Because of this, work can be done where ever there is Internet. That can be a far-off country, of the coffee shop next door.
This lifestyle is not one I expected. But looking around, I find myself feeling rather keen on my surroundings.
It's not completely all "margaritas poolside"; there are still challenges. While traveling, finding reliable wi-fi has proven at times comical. We actually thought we would not be able to come to Vietnam because a shark had gnawed its way through one of the main underwater internet cables — affecting the entire country's Internet speed. No joke. It is now fixed.
Also, at times it's hard to stay focused. I'm working on fun projects, but when the Happy Hour gong tolls, it takes a strong constitution to stay dedicated.
What I love most is the flexibility. I greatly enjoy not working at the same desk from 9 to 5, week after week. I've done this, it was great — but where I am now is better for me. I love writing next to a resort pool one day and in a cafe the next.
This is lifestyle is not for everyone, and honestly I greatly miss office culture. The point I'm trying to press upon you is that you get to choose: you have the ability to create the lifestyle and workspace you crave.
Enjoy!
[st_icon_box background='#eeeeee' opacity='0.1′ border_color='#eeeeee' icon='lightbulb-o' icon_color='#ffffff' icon_bg='#43b5f7′ icon_position='icon-left' icon_spin='no']What does your work space look like? What do you love most about it?[/st_icon_box]
Like this post? Pin it for later!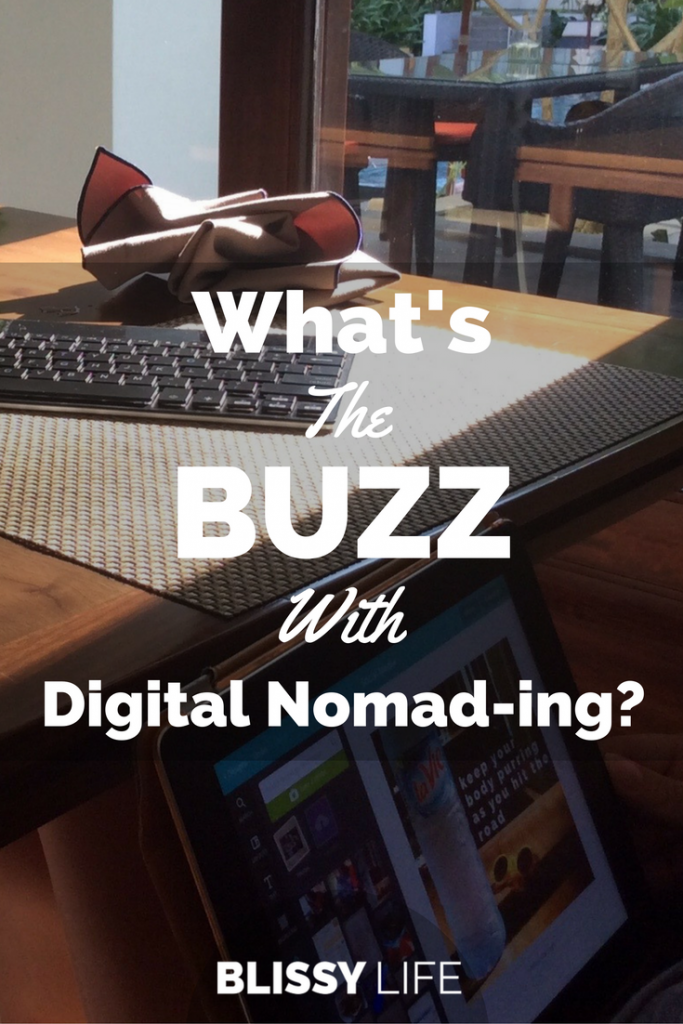 Ashley is exuberant about location independence! She relishes new experiences and working with boutique hotels and resorts. She's always thinking about design and food… and where they'll travel next!