Making New Friends In Hostels Of Israel
'I won't lie, I often forget all about hostels when booking accommodation for an upcoming trip. Curtiss and I both have incredible memories from college when we separately backpacked Europe and stayed in hostels every night. They're a fantastic place to meet fellow travelers, have a great experience and often save a little money.
Nowadays, we're a little older and hostels have fallen completely off my radar.
My feeling has generally been that they're for a younger crowd, and I prefer to no longer wear PJs… sooo sharing a room with six other folks isn't high on my list.
However, our recent stays at the Abraham Hostels in Tel Aviv and Jerusalem have opened my eyes!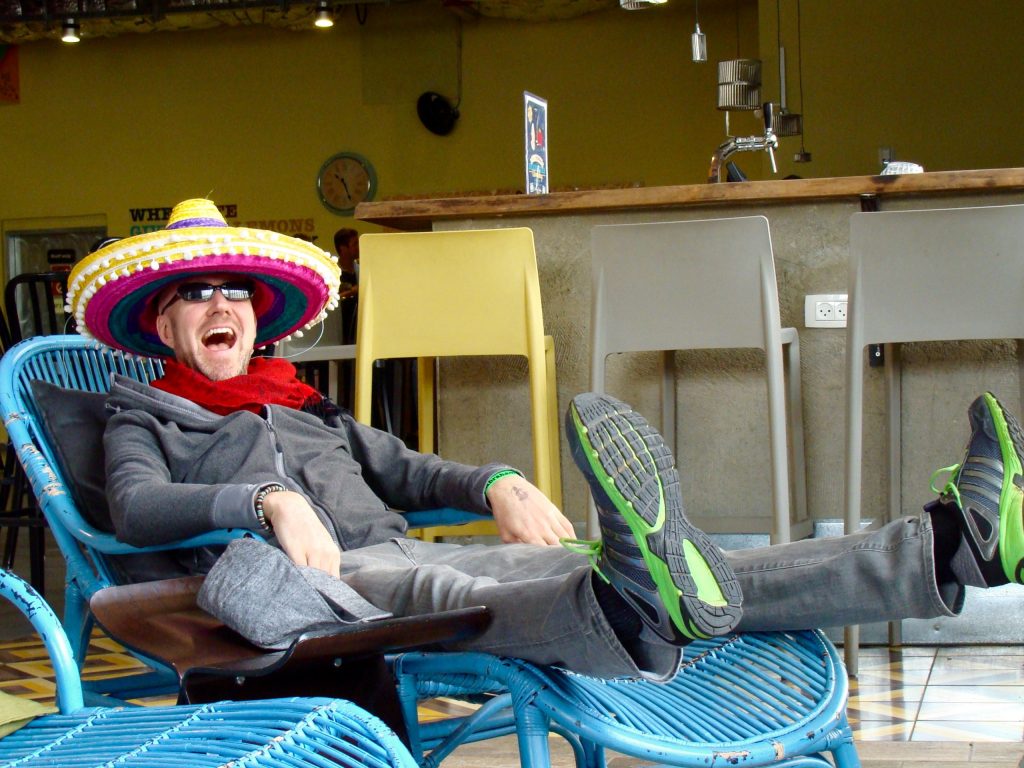 We stayed in a private room with an ensuite bathroom, so I didn't scandalize any guests in the middle of the night. We also had a lot of fun meeting fellow travelers and hearing about their adventures!
People of all ages were staying at the hostels!
There was certainly a youthful vibe, but there were also families and older couples, so I didn't feel old or out of place. Also, the hostel design was relaxing and fun.
The Hostels are centrally located.
Abraham Hotel Tel Aviv is an easy van ride from the bus station and a quick walk from Rothschild Blvd. When you stay in Tel Aviv this is the area you want to be in! We also found out there many fabulous bars, tucked away. When you stay here, you must check out the Mexican restaurant just down the street called Taqueria — this is where we first met Larissa and Jean of the Nomaddictives. They had arrived on the same late flight and were on the same wavelength as us— Project: Find-Food.
You should also check out Azura, it's just down the street from the hostel and serves incredible food that shouldn't be missed! You will find that the menu is not in English, and everyone is very helpful and will make fabulous suggestions on what you should try.
If you're craving a juicy burger, you should head to 26 Gourmet Burger — they're serving up some really yummy combinations.
The Tev Aviv location just celebrated its first birthday! It's a colorful and fun place to stay! The building is also quite huge, with a lovely bar and lounge area, open roof space, and television room. We had no shortage of places to work!
Book a stay! Abraham Hostel Tel Aviv | TripAdvisor 
Take the Abraham shuttle from Tel Aviv to Jerusalem.
Israel is a small country, and the hostel makes it pretty darn easy to see a lot of it! You can take the Abraham shuttle from Tel Aviv to Jerusalem for free.
Enjoy some incredible food at Mahane Yehud Marketet
Abraham Hostel Jerusalem is located close to the Mahane Yehuda Market, which is quite the experience! There you will find fresh fruit and veggies, fried fruit and nut stalls, and so much more. Obviously, we walked through the market while I was hungry, because all I noticed were the yummy treats. We ended having a wonderful lunch in one of the restaurants that were open to the market.
Book a stay! Abraham Hostel Jerusalem | TripAdvisor 
Abraham has a third location in Nazareth that we did not get to check out due to timing. Although I highly recommend you check out the Fauzi Azar Inn if you're heading in that direction.
Book a stay! Fauzi Azar Inn | TripAdvisor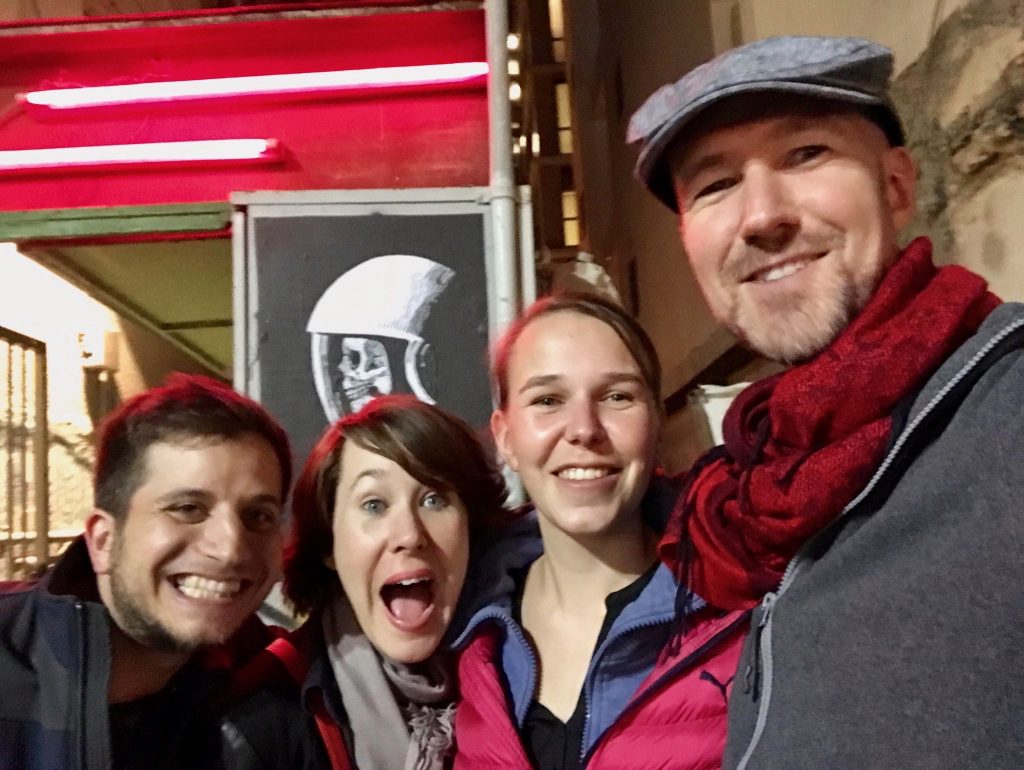 We were impressed by all the events planned… there was something scheduled every day to help you meet folks and to see the city. They also offered fantastic tours! In both locations, we signed up for a pub crawl to get a feel for the city's nightlife. If you've never been on a pub crawl in a new city, it's a great way to check out the nightlife, meet some great folks, and have a few great stories to tell when you get home. Our small group started as strangers, and as the night progressed we danced, drank and talked through the various stops. It was so much fun!
Experience Sabbath
Every Friday night the hostels hold a Sabbath dinner. It's a huge buffet that everyone is invited to! We were delighted to go our last night in Jerusalem and learn about the Sabbath ceremony and blessings. They served dinner family-style, and we shared a table with other guests. It was wonderful to share our stories and hear about their travels!
The joys and drawbacks of traveling as a couple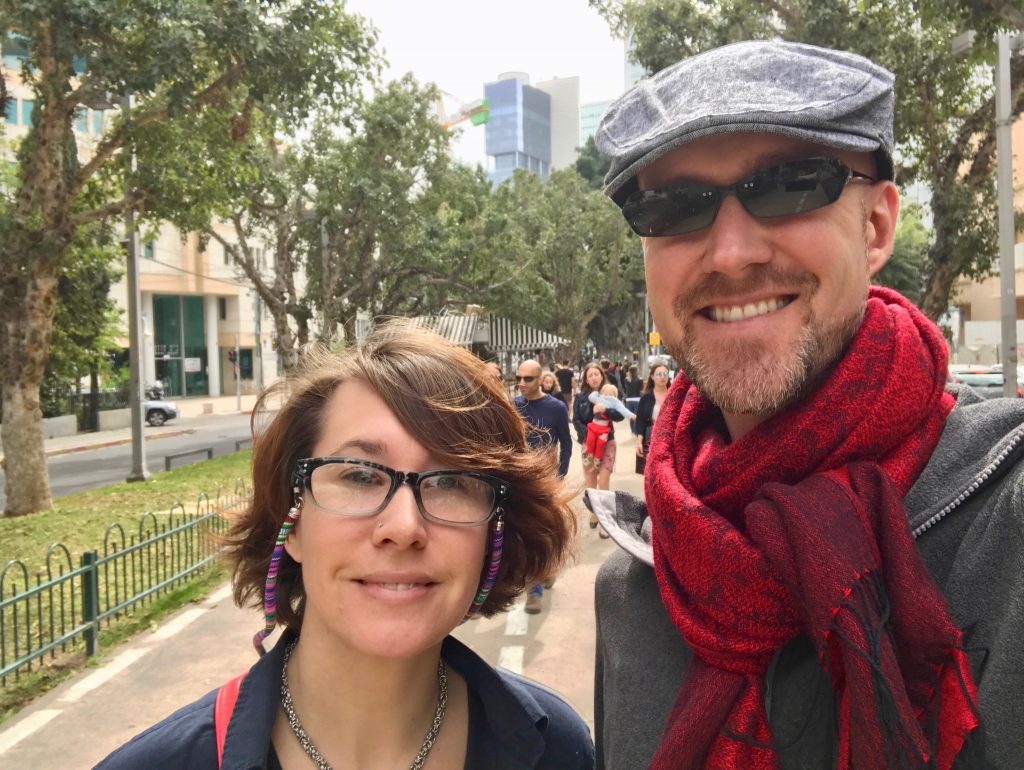 As a traveling couple, it's so easy to forget how wonderful it is to meet people while traveling. When staying in a hotel, people tend to stay to themselves, and that generally works for us — although if you're a solo traveler or even a little more extroverted than us, the hostel vibe may be perfect for you. Even if you're not, hostels make it that much easier to meet folks.
This may be something to keep in mind when you're planning your next getaway. Hostels aren't for everyone, but don't dismiss them too quickly. You will not turn into a drunken college student when you stay in a hostel. Unless that's something you want, in which case I'm sure you'll find people willing to help you out!
If you're still looking for something a little splurge-worthy, check out Alegra Hotel in Ein Kerem, Jerusalem. We had a truly amazing time there and can't wait to go back!
Enjoy this post? Pin it for later!
Ashley is exuberant about location independence! She relishes new experiences and working with boutique hotels and resorts. She's always thinking about design and food… and where they'll travel next!