Motorcycling And Piloting A Flying Camera For A Gorgeous Birthday In Butrint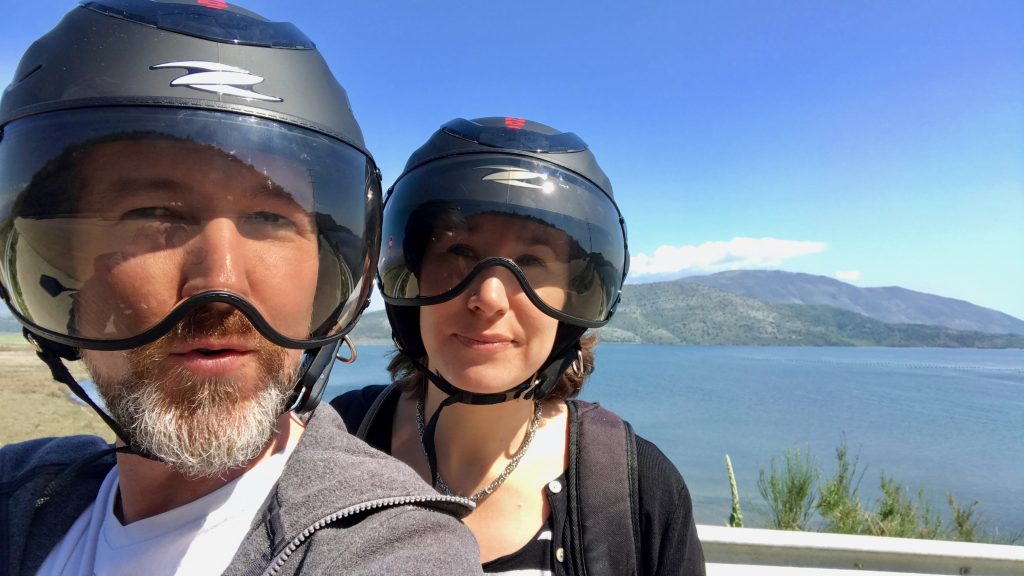 Ooh, it's my birthday! Time to celebrate with a bucket list gem: so we rode a motorcycle along the Mediterranean coast.
Check out this lovely perspective on the Mediterranean coast!
Thanks to a bit of luck with the weather and our spontaneous spirit, we had an incredible adventure zooming along the coast of Albania, back in April. We left from our apartment in the touristy port town of Sarandë, rode along the coast down to hotel-covered Ksamil, and took a ferry across a little channel near an UNESCO world heritage site dappled with ancient roman ruins, and…
Well, you'll see.
Join us on a little photo essay as we ride along the Mediterranean coast of Albania!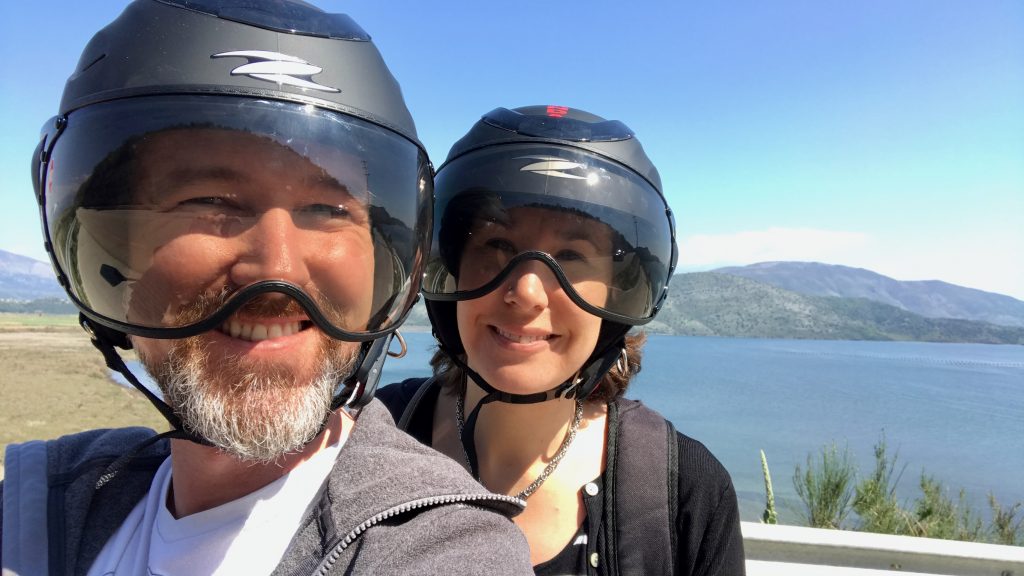 That goofy grin due to some fundamental delight.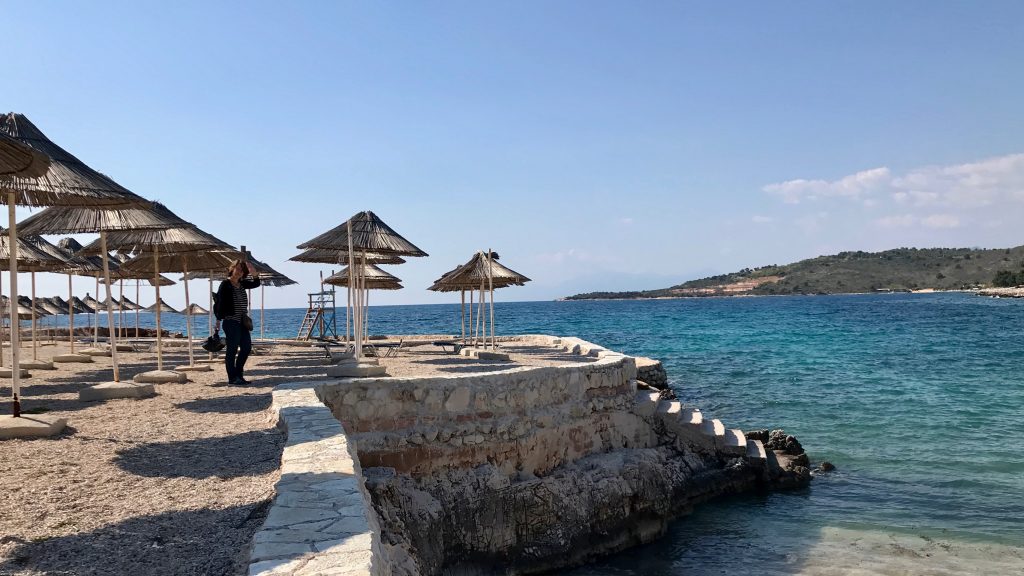 This Mediterranean vacation spot has quite the turquoise charm.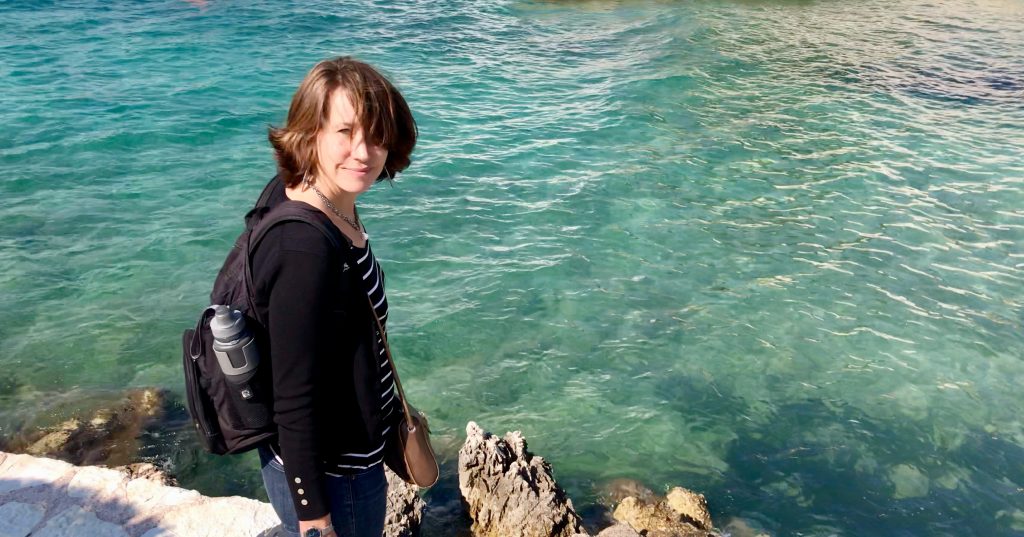 Just check out that scintillating twinkle! And the sparkling waves aren't bad either.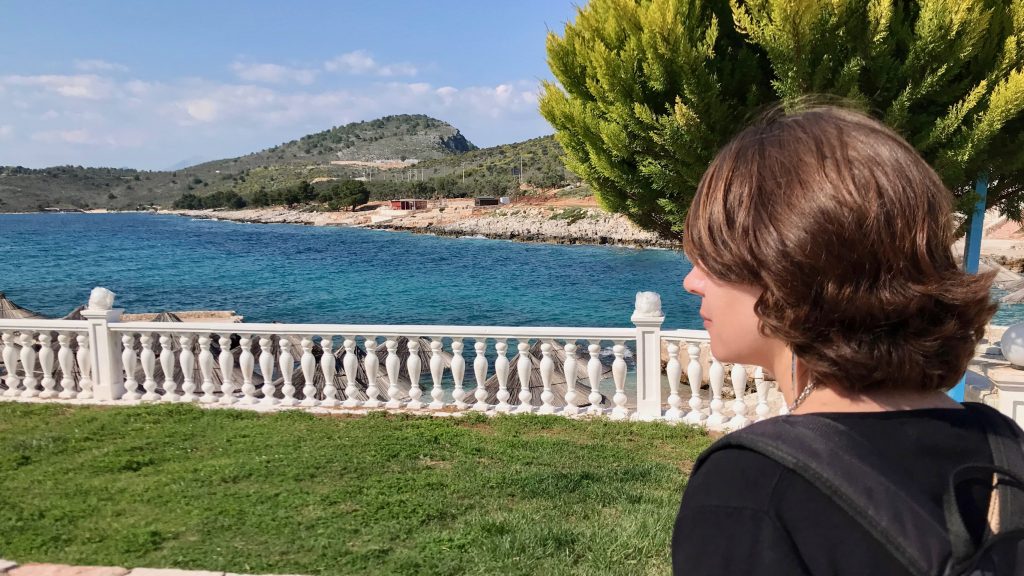 These vistas are quite soul-quenching.
A delicacy of the region is mussels, so naturally we had to stop at a favorite spot and indulge.
What an incredible birthday bonanza!
Birthday adventures were tremendous: leaning into twisties that curled around Butrint national park, riding a motorcycle through sunny Mediterranean vistas, and winding around the ancient Roman ruins of an UNESCO World Heritage Site. A huge thanks to all our dear loved ones and this awesome universe for all the bliss we enjoy. Xoxo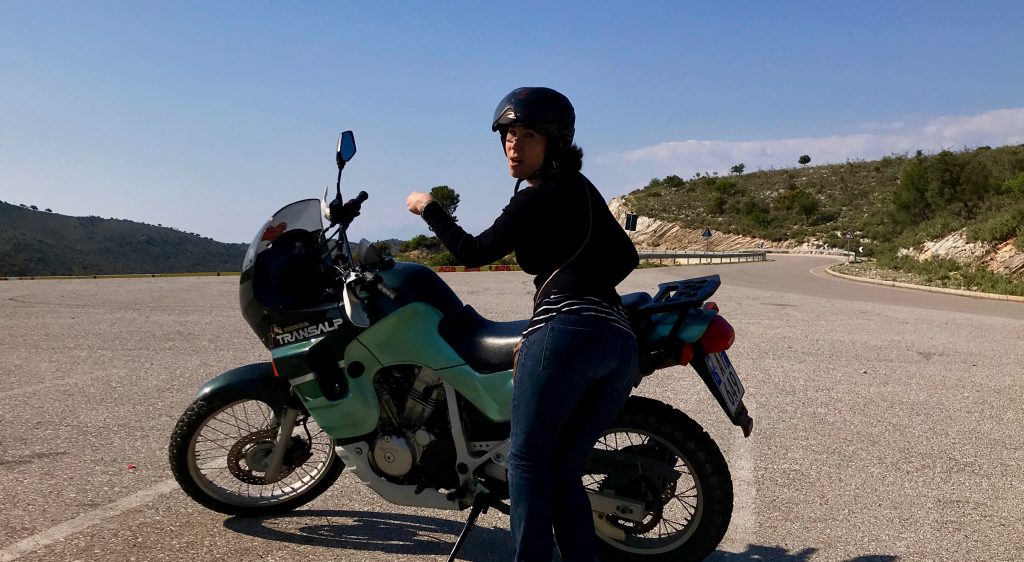 She's got the biker babe "vroom vroom" pose down. Time to teach her to ride!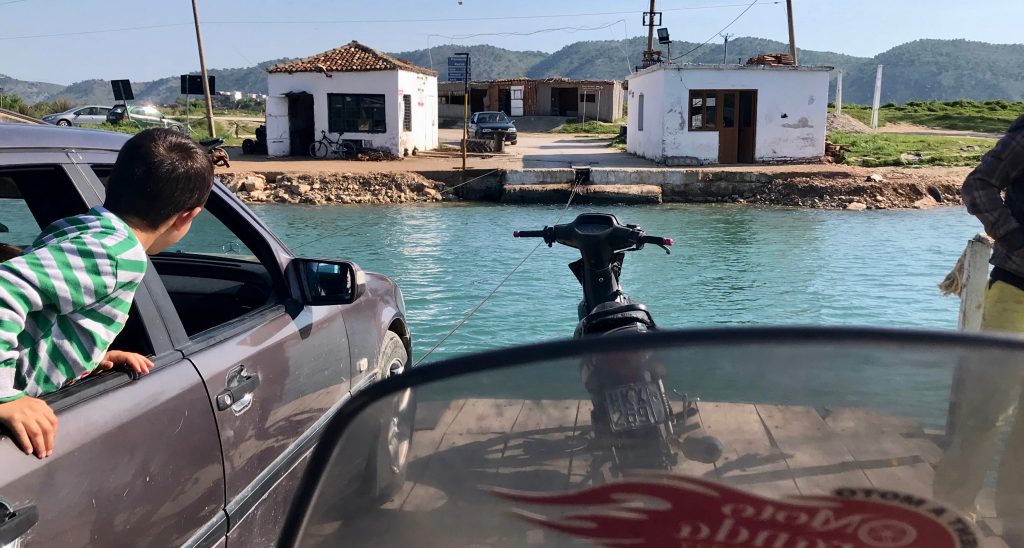 I shared in a bit of childish wonder at how this ferry worked. Long metal cables towed the ferry back and forth across the channel. Pretty cool.
I had a blast piloting the drone around the open countryside.
The fields and mountains were quite picturesque! We steered the drone around a bit manually, and we also had it track and follow us automatically, a bit.
We have a video of that on our Facebook Page that you may enjoy. Let us know how you like it!
(If you Like our Facebook Page while you're there, that makes the birthday cheer even sweeter!)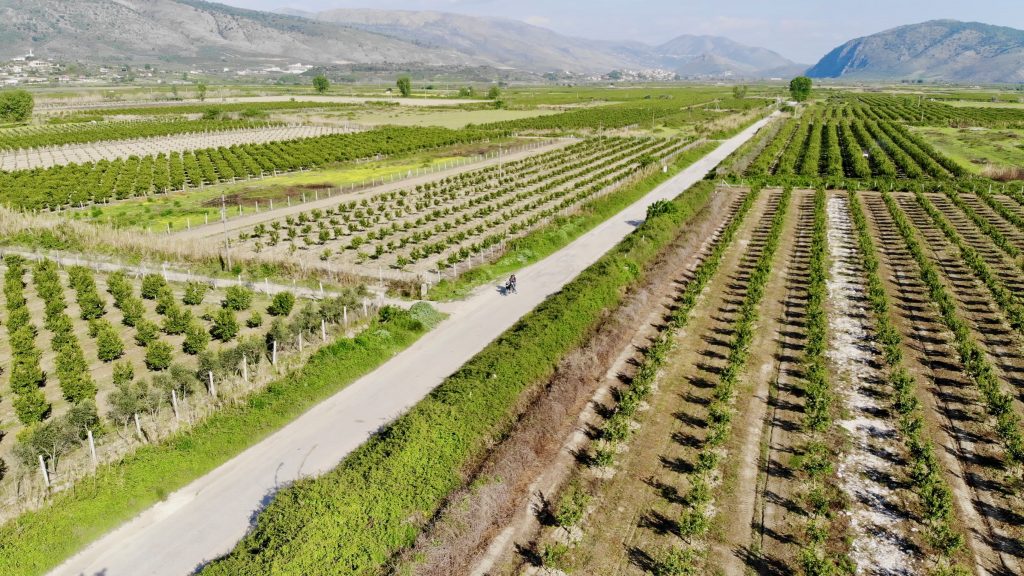 Beyond the Butrint fortress, we discovered vast fields and hillsides.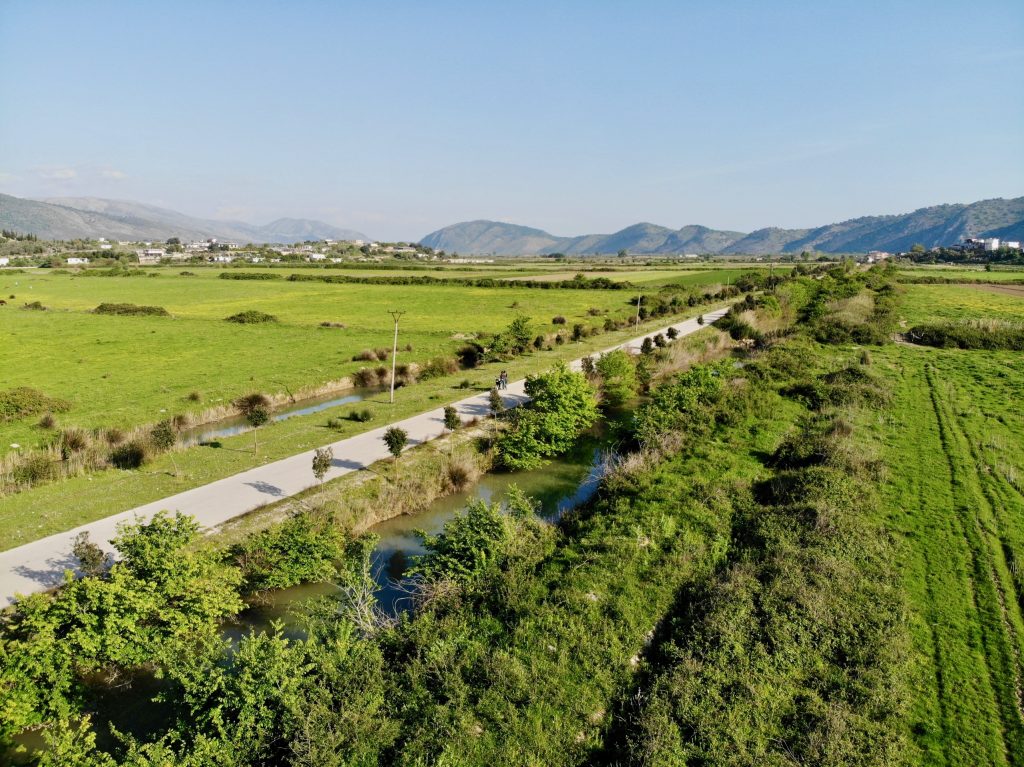 We captured some stunning drone footage. Hope to play with that juicy video footage soon!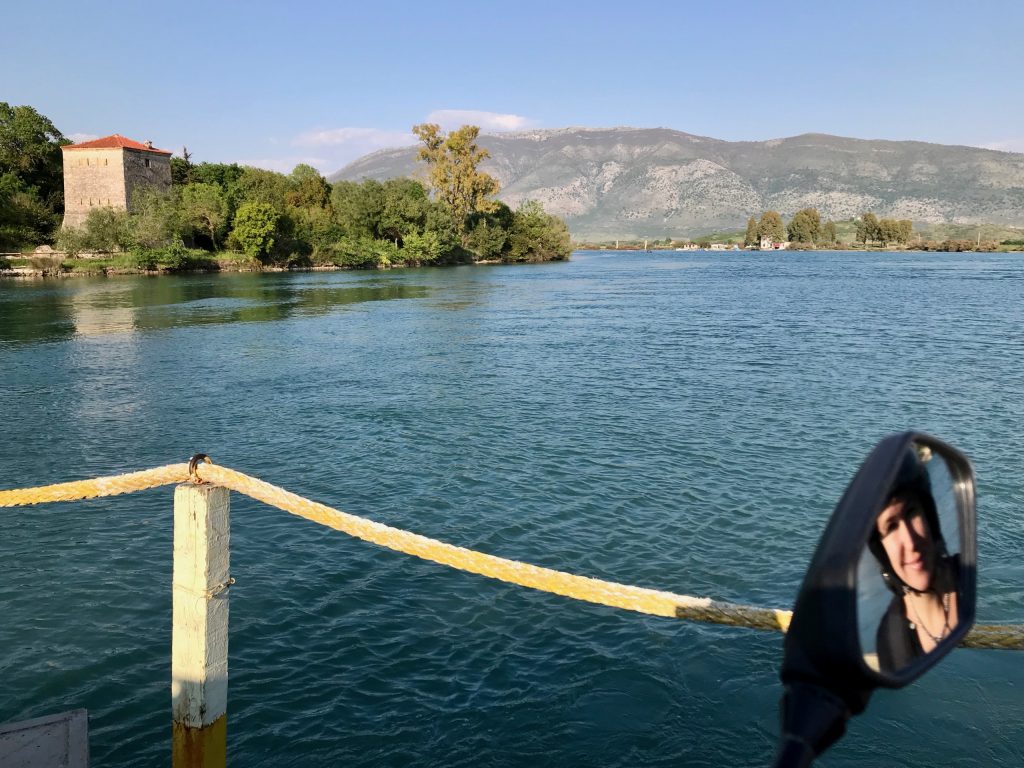 Gettin' artsy with the rearview reflection and the old stone outpost, as well.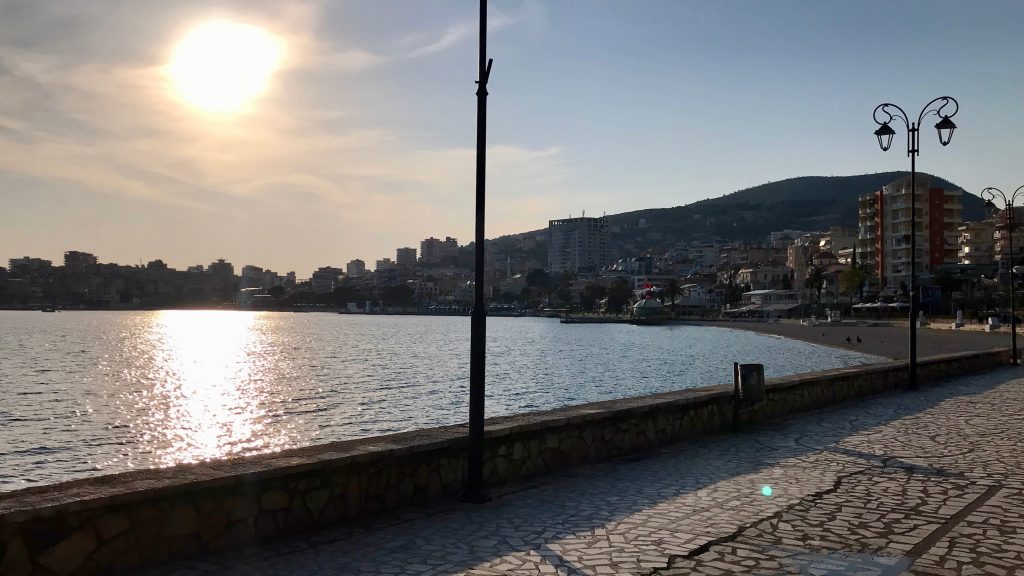 Back in Sarandë, we enjoy the sunshine, beach, and boardwalk.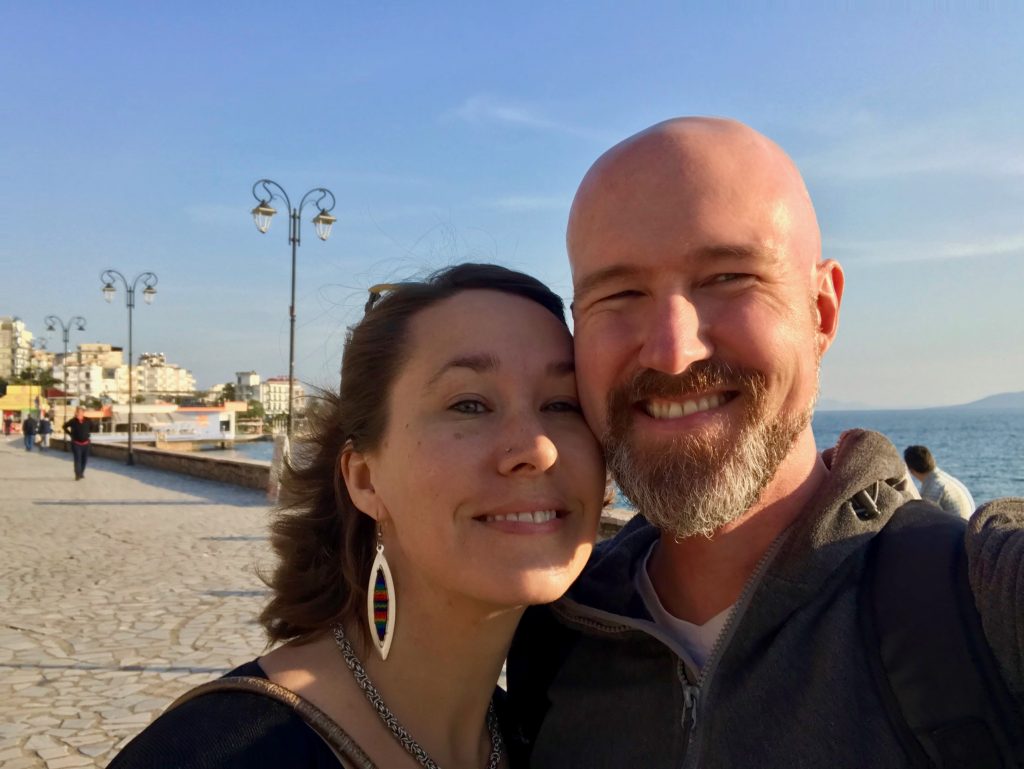 We realized that we do this pose a heck of a lot: smooshing our faces together.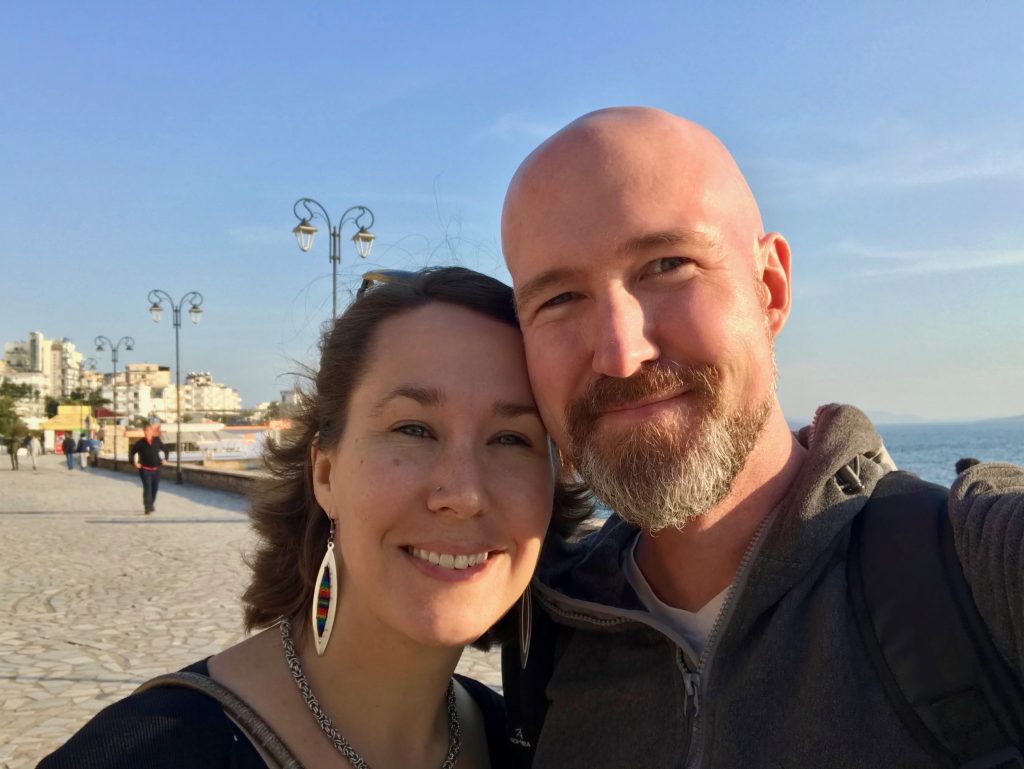 Odds are good that we'll smoosh our faces together a whole bunch more, haha.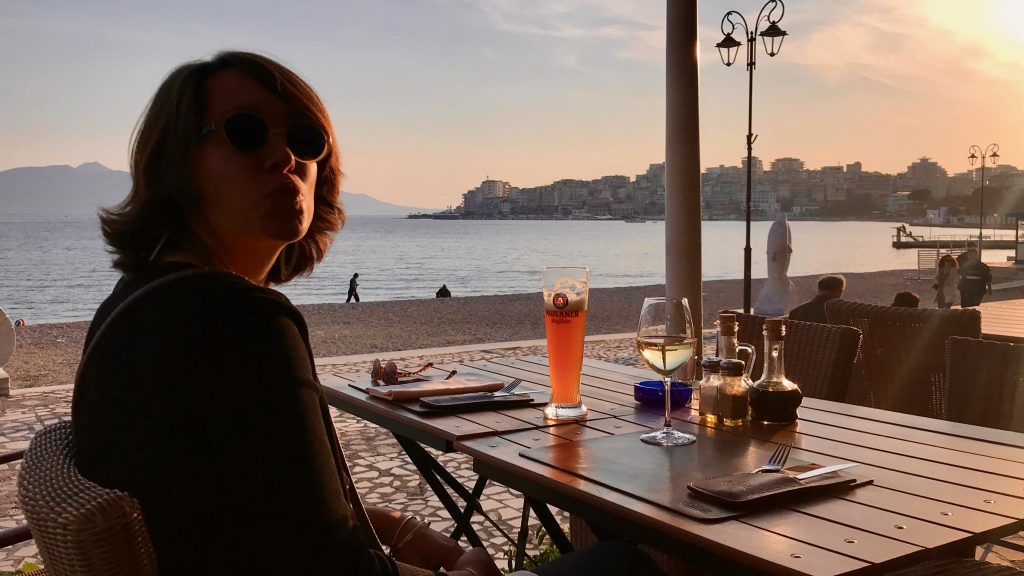 Mwah. It's sunset Mediterranean dining time, daaahling. Xo
Thanks for joining us in our travels.
We appreciate you!
Enjoy this post? Pin it for later!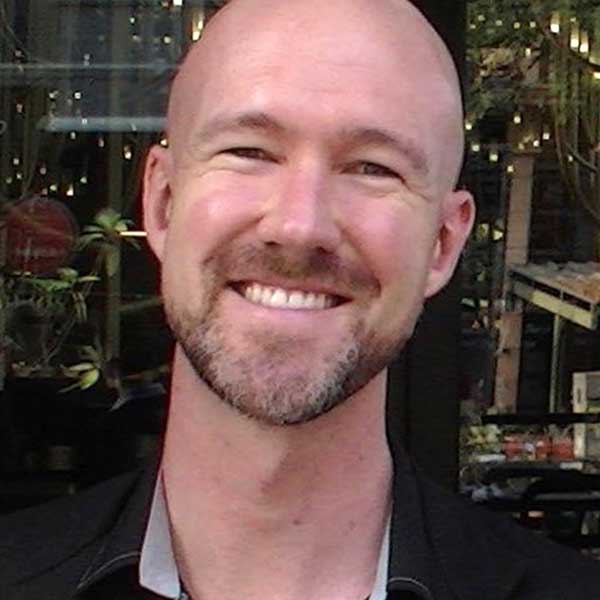 Curtiss is a lover of delicious atmosphere, experiments in location independence (and digital nomadism), and that magical place where wifi and paradise overlap.