Rebeccah Says "Yes" To All Life Has To Offer!
I would like to take a moment to introduce a very inspiring friend, she is one of the most open and inviting people I know.  Rebeccah wears many colorful feathers in her hat, which led me to sending her our little Blissonaut interview: I wanted to know how and what inspires her to kick so much butt!
---
Hello Rebeccah! You're a sizzling wonder of energy, excitement, and wonder — not just because of Yogamour and all the great stuff you are bringing underprivileged kiddos.  
What do you feel are the most important things to know about you, in introducing yourself?
Wow what a nice intro, so thankful! The most important thing is that I haven't done anything out of the ordinary other than say "yes" to what my heart was desiring, showed up and tried not to let fear stop me. I am not a doctor myself or even a college graduate. I am a lover of community. I've been fortunate enough to travel and to be introduced to communities that have been open to our working together and I've said "yes." It's actually pretty simple to wind up in Thailand and do rewarding work. I hope that everyone can try to listen to their heart, say "yes," and forge communities based around their own personal dreams.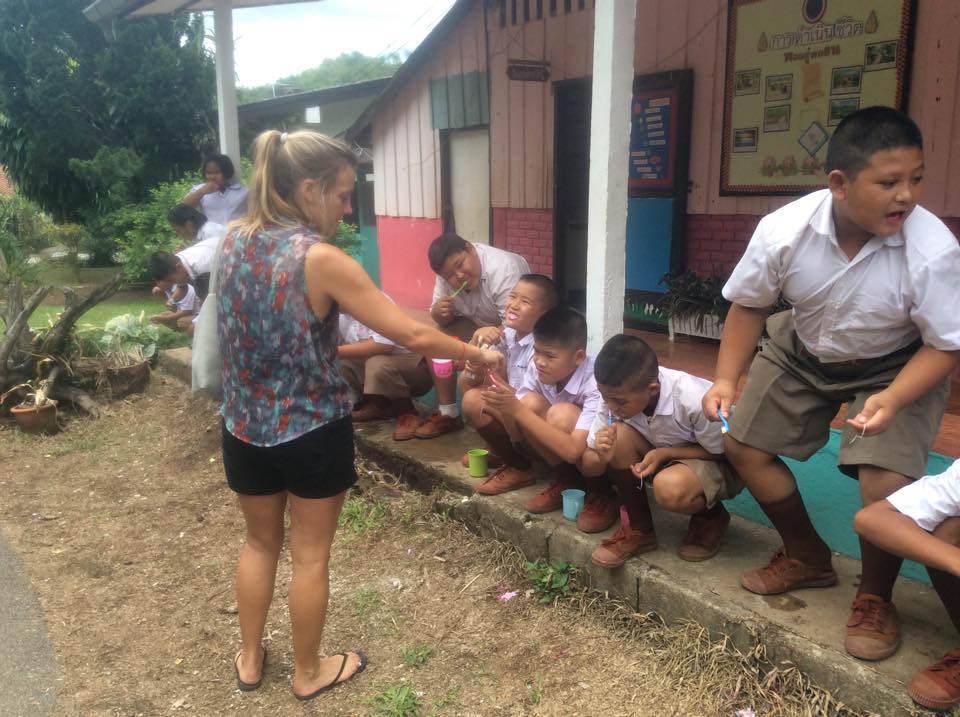 What have been some of the awesomest ways you've been helping people?
One story that stands out in my mind is about a volunteer, actually. She is a dear friend that joined us in India. I think of her sitting on a pedestal, as she's smart, funny, and super driven: to condense all the wonderful things I could carry on about her. She had what seemed to be a very full life and career. One day I asked her to help us move a ton of trash and rocks out of a site at our slum school, so we could try to start a garden to feed the children with. At the end of the day, she and I shoved ourselves into the back of a tuk tuk, to journey back to our hotel and she started to get emotional. She told me she realized she missed seeing action; being able to physically move the rocks and trash and see a result satisfied her in a way she hadn't felt  in a long time, and that it helped to wake something up deep inside of her. I am not sure if this is necessarily me helping her, but connecting people, so they can help each other —  is profound for both sides. Sometimes we tend to talk a lot about the children that are part of our Seva Projects, but I think more often how the volunteers walk away with an even deeper impression. Things like this is what I live for and makes me come back to my own passion and helps me to keep saying "yes."



What has been bringing you happiness and delight, lately?
My son: he's one year old and was born here in Thailand. He's been getting more and more of his own personality and I love it. I am honored that I am able to bring him up around a lot of our children that Yogamour works with and they love to see him and play with him. I am so happy to see him grow up and get to enjoy many different sides of life that took me a long time to discover.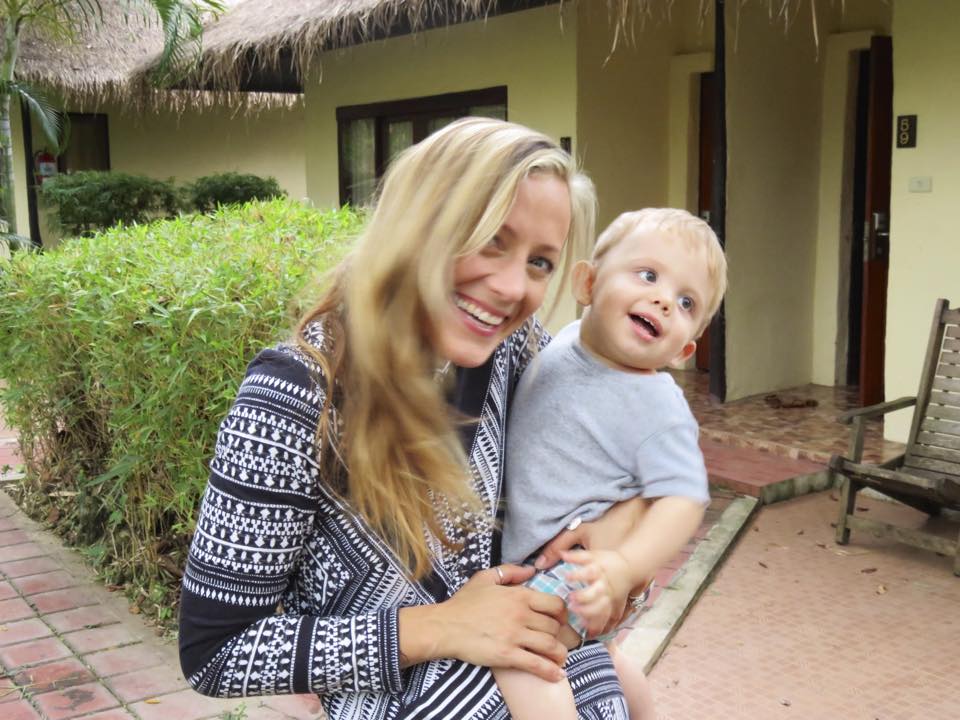 Where do you draw your inspiration from?
I draw my energy from friendships; I am constantly in awe and inspired by the people in my life. I love to listen to where their minds are and how they process life. I learn so much from every single one of them. I also teach quite a few yoga classes, and recently I've been contemplating the inspiration I've been gaining and trying to weave it into themes in my classes.  I have found, this has helped me to process and understand these wisdom nuggets on an entirely new level!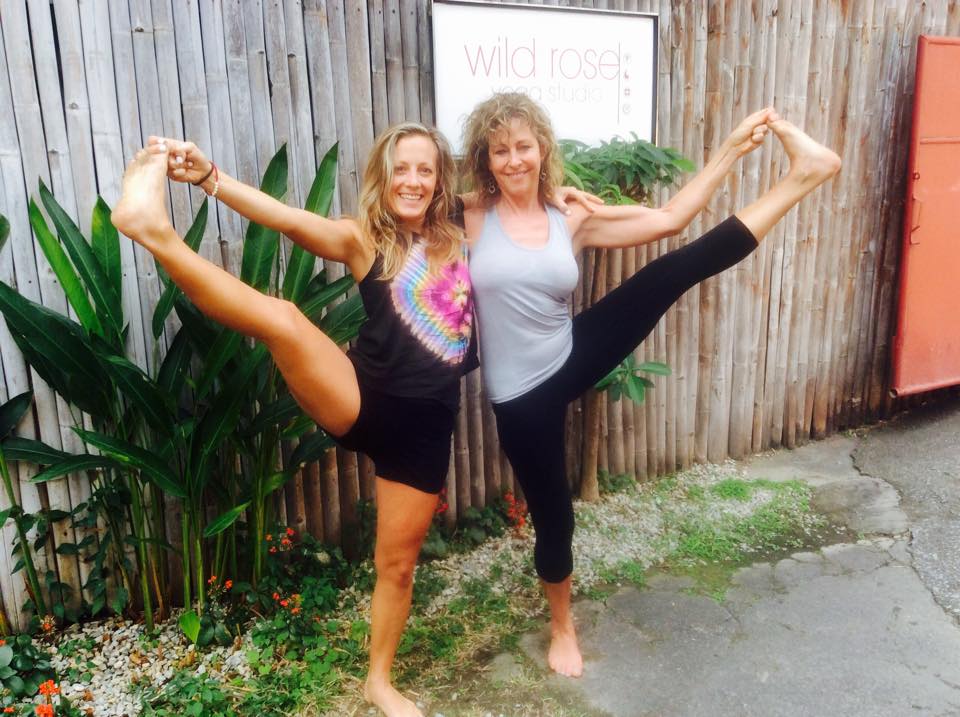 What mindsets/habits do you recommend based on those sources of inspiration?
Try to picture yourself as a child, and to take in your environment with child-like wonderment  —  then you will never stop learning.
[st_icon_box background='#eeeeee' opacity='0.1′ border_color='#eeeeee' icon='lightbulb-o' icon_color='#ffffff' icon_bg='#43b5f7′ icon_position='icon-left' icon_spin='no']Recommended habit: Picture yourself as a child.[/st_icon_box]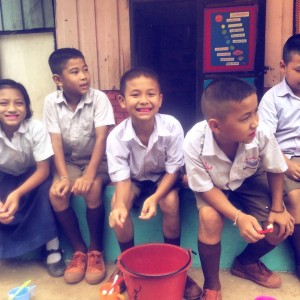 Who are your personal heroes, and why?
My mom! She's amazing, she's been through Hell and it's heart-wrenching, but she still smiles and sees the good in everyone, and that is why she's my hero. If every person had a mom like her, I am pretty sure there'd be world peace.
What mindsets/habits do you recommend from your heroes?
My mom has always said that friends are the family we choose, so love them with no expectations, and they will usually exceed any you could have set for them anyway. In my life I've found this to be very true.
[st_icon_box background='#eeeeee' opacity='0.1′ border_color='#eeeeee' icon='lightbulb-o' icon_color='#ffffff' icon_bg='#43b5f7′ icon_position='icon-left' icon_spin='no']Recommended habit: Love people with no expectations, and they will usually exceed any you could have set for them.[/st_icon_box]
What is a useful approach for overcoming difficulty, blocks, and speed bumps in life?
I have a mantra that I've come to at least a million times in my life, I think a teacher of mine shared this with me when I was about 14 years old. It helps me to overcome fear and to move forward during difficult times: "emotions are like waves, you can let them crash on you or you can ride over top of them." I picture myself riding over top and somehow I usually get there; we all get there somehow.
What are some of your favorite tools for awesome living?
I am always recommending CheapOair for booking tickets and Airbnb for places to stay. They've never let me down before!
What lifestyle perspective do you feel promotes blissful living?
A good book, a passport, a little money in your wallet and you never know what is possible. Just say "yes!"
What accomplishments are you most proud of?
Hands down my son, he's the coolest, cutest and bravest thing I've ever done.
What current projects are you most excited about?
We are about to lead a group to India in March for Holi (colorfest), it's going to be a new adventure for me as I've never been to this particular festival before. We will be with an Indian host family to guide us and we will set up a vision care clinic for kids in a nearby "slum school". All around the trip is going to be so rewarding.
PS: We are still accepting volunteers if you want to come!
How can someone try out your lifestyle perspective? (Action items, mental exercise, frame of mind, etc.)
My husband Stephan had the best attitude when he arrived to Asia: he said "yes" to everything and he ended up doing so many off-the-beaten path adventures and forged so many interesting friendships. I think if you really open yourself, the universe will give you everything you need, but you have to be honest and open for it to transpire. I sign most of my letters the same because I love the reminder "lead with your heart"
www.yogamour.org
Beccah_yogamour@hotmail.com
Join us on a volunteer or charity retreat in India, Thailand, France or Puerto Rico!
Enjoy this post? Pin it for later!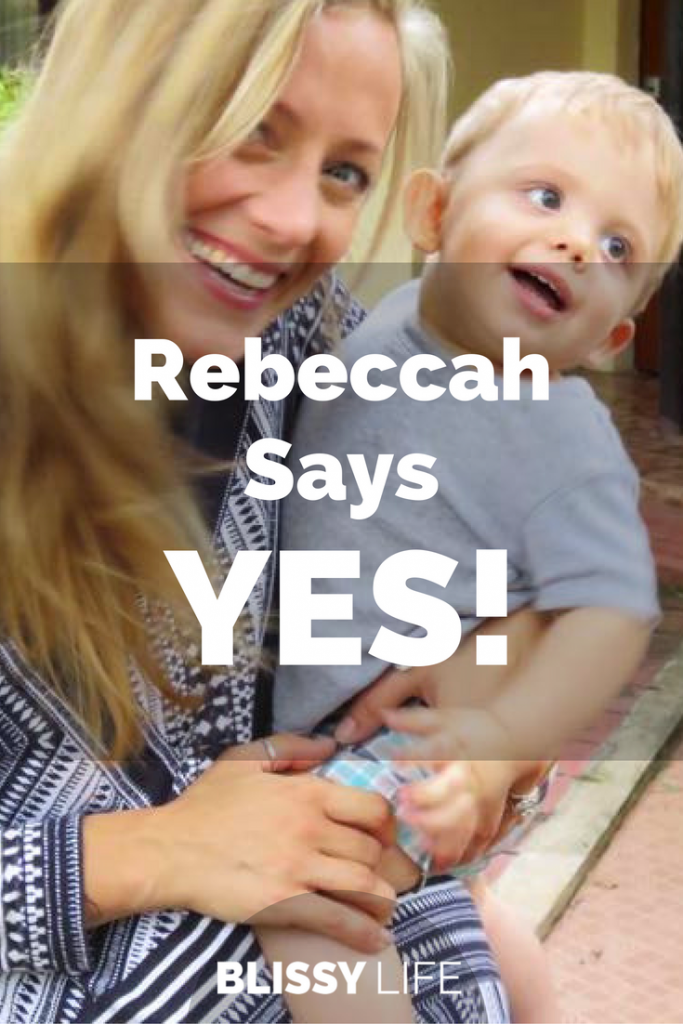 Ashley is exuberant about location independence! She relishes new experiences and working with boutique hotels and resorts. She's always thinking about design and food… and where they'll travel next!