Savor An Opulent Romantic Dinner At Riad Fès In Morocco
Prepare yourself for some seriously delicious atmosphere.
While we were enjoying our stay at Hôtel Sahrai, we were invited to check out the legendary dining over at Riad Fès. Intrigued, we headed over, strolled through some winding passages of the medina, and found our eyes widening as we saw the atmosphere of the place.
Join us in a sublime photo showcase as we recount and relish every sight, sound, and tasty bite of this absolutely epic evening.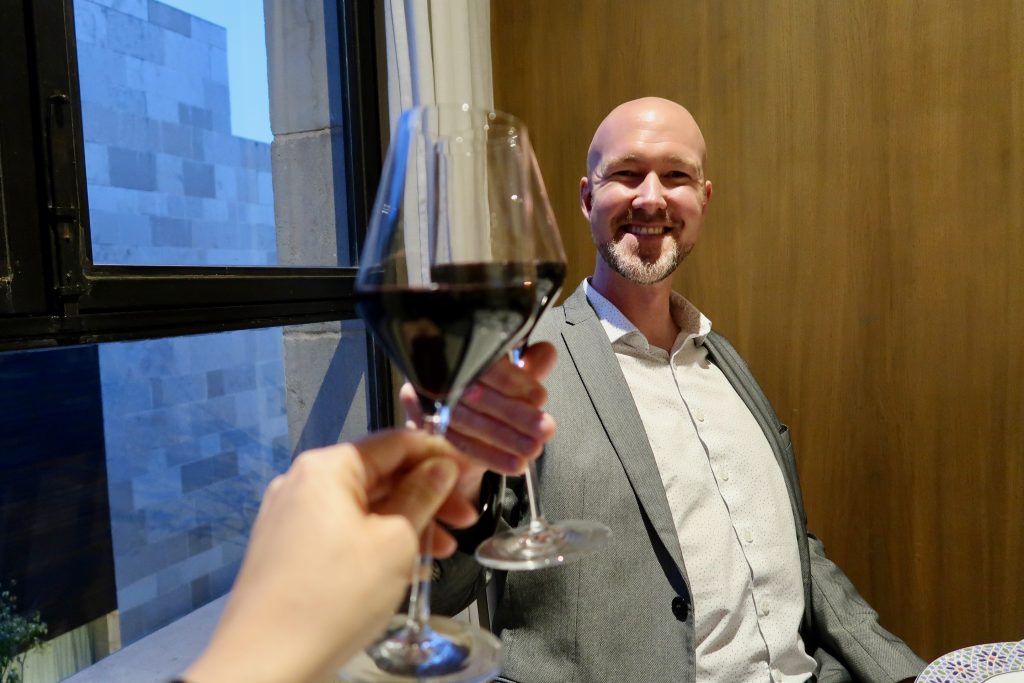 Clink! We began our evening with a special treat as we arrived at Riad Fès.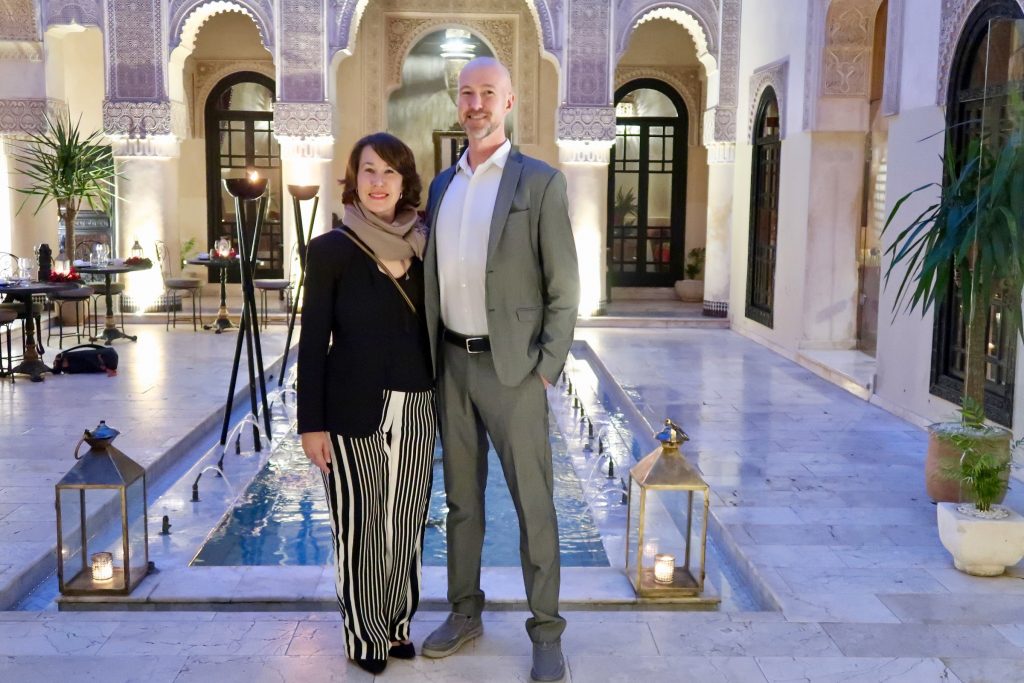 The main courtyard is incredibly atmospheric, with a beautiful pool, burning braziers, and luxurious elegance all around. The friendly folks certainly charmed us, too!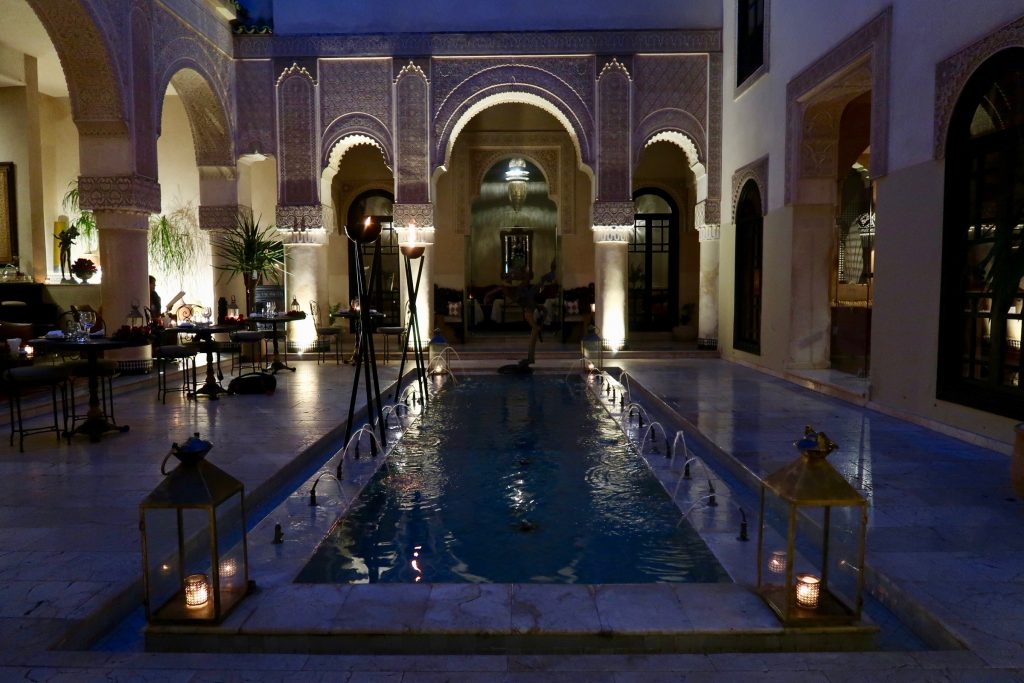 Riad Fès is dubbed "one of Morocco's sexiest hotels" for a reason! Such atmosphere.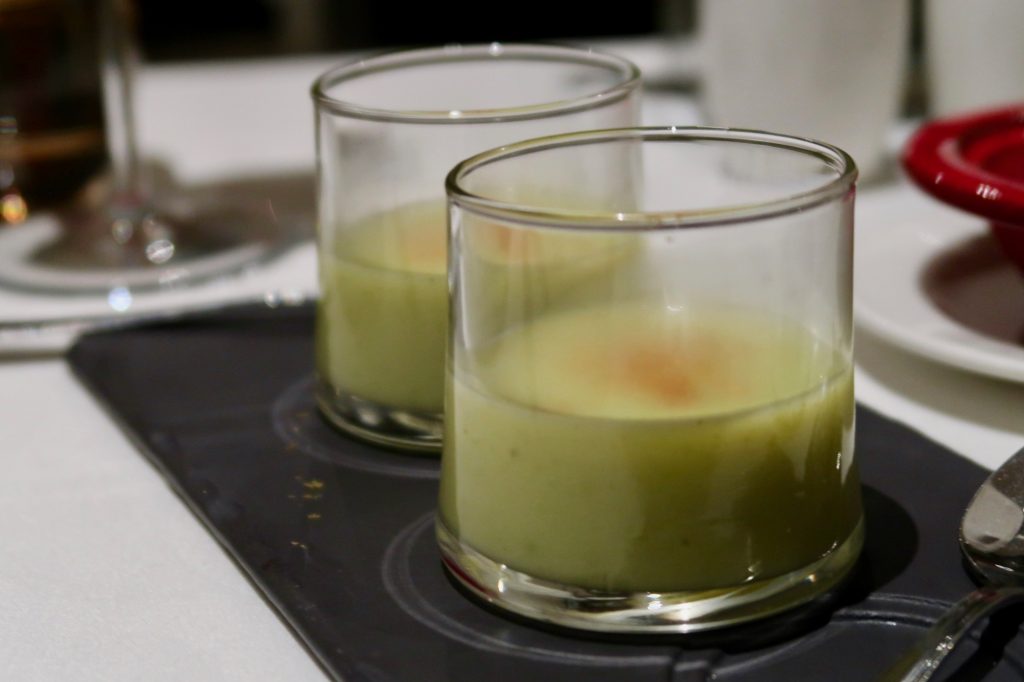 Dinner began, and we were delighted from the start.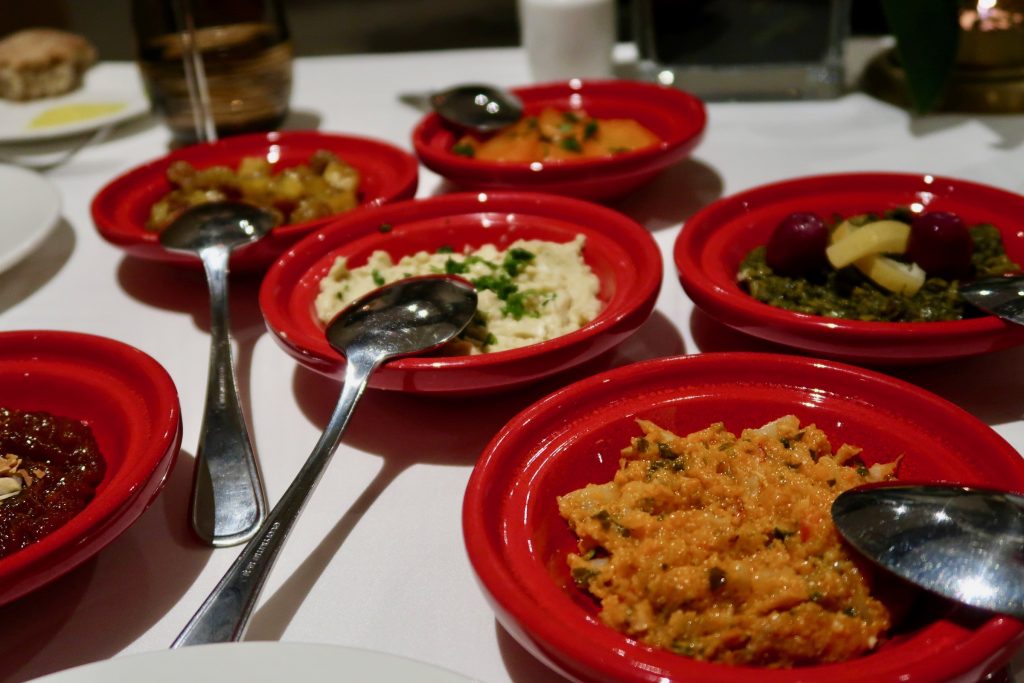 Traditional Moroccan salad is served in a variety of little dishes — and each one is a world of flavor all its own.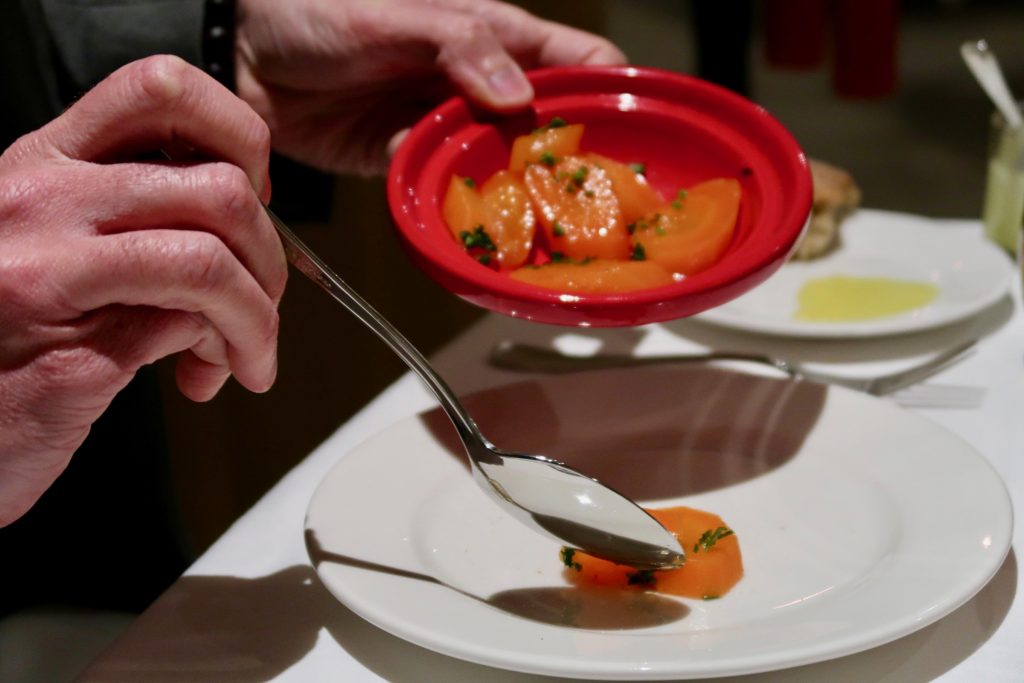 We were in for a treat.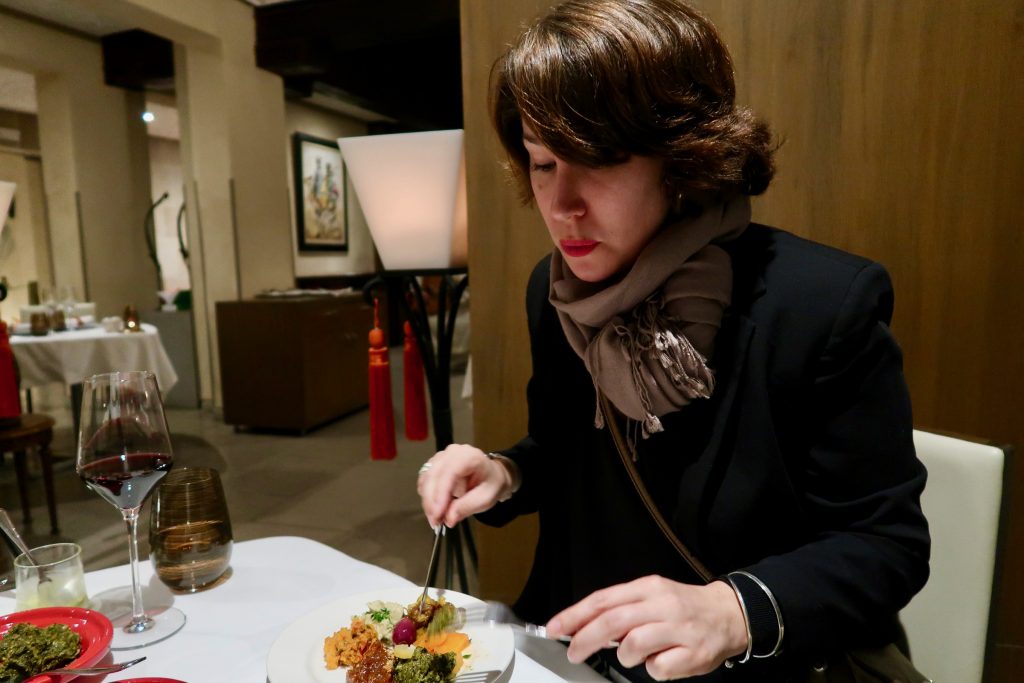 The flavors in each of these dishes was just unreal.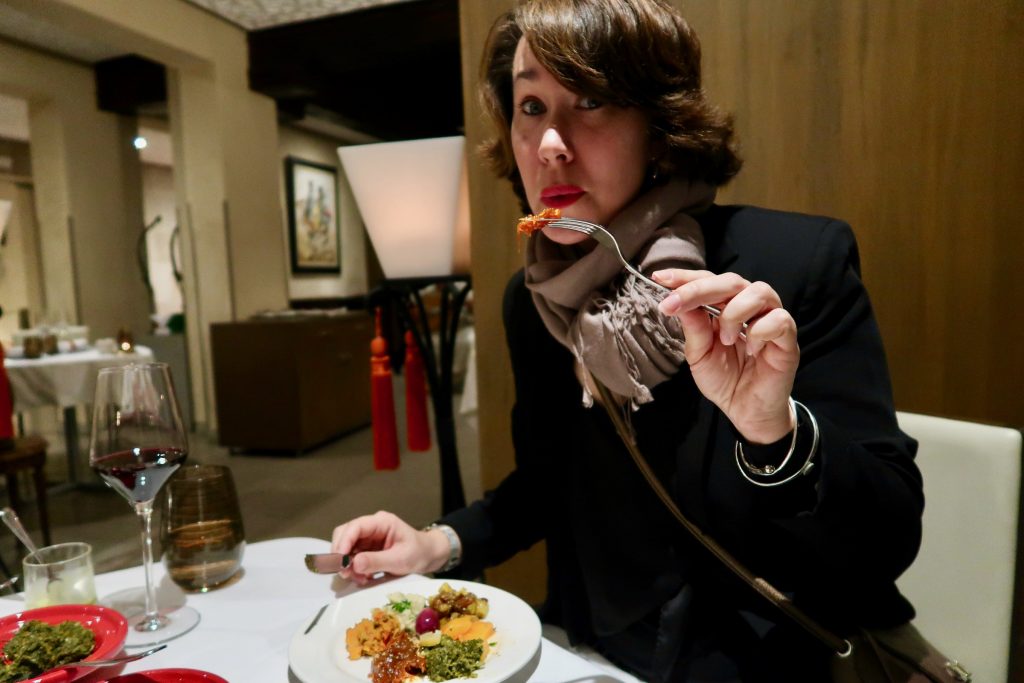 Ooh là là!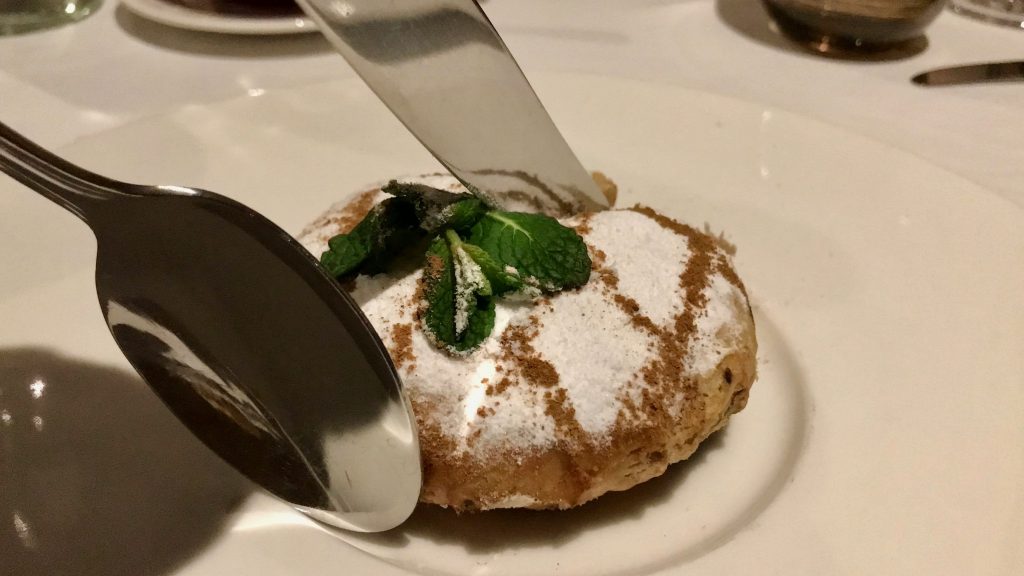 This dish is an incredible combination of slightly-sweet crispy shell, and warm, savory shredded chicken inside.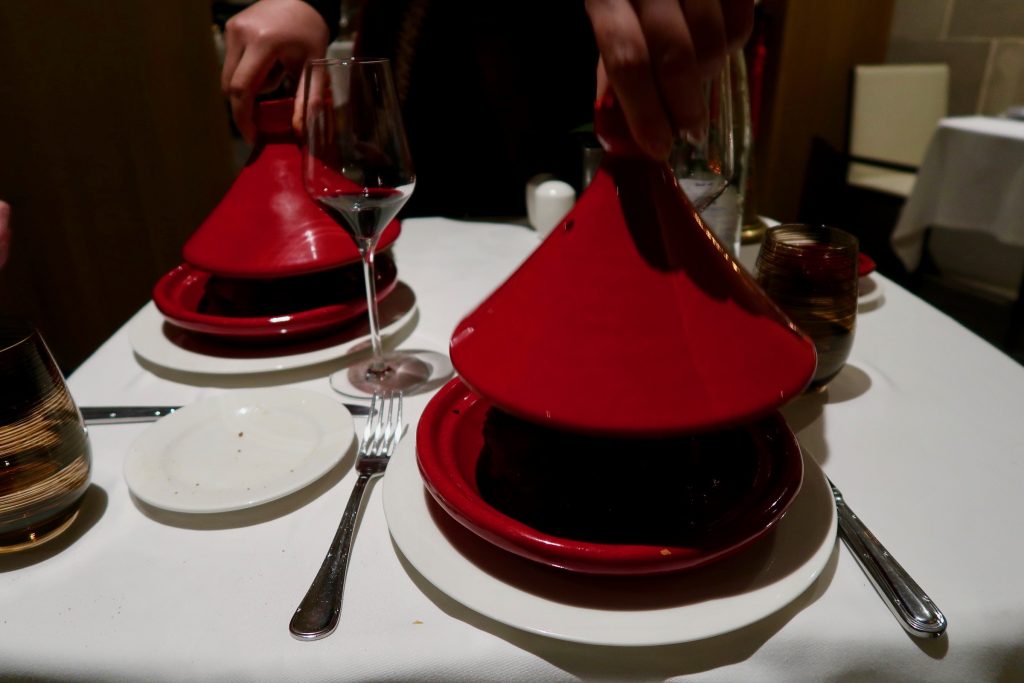 We were thrilled by the arrival of Morocco's famous tagine dish.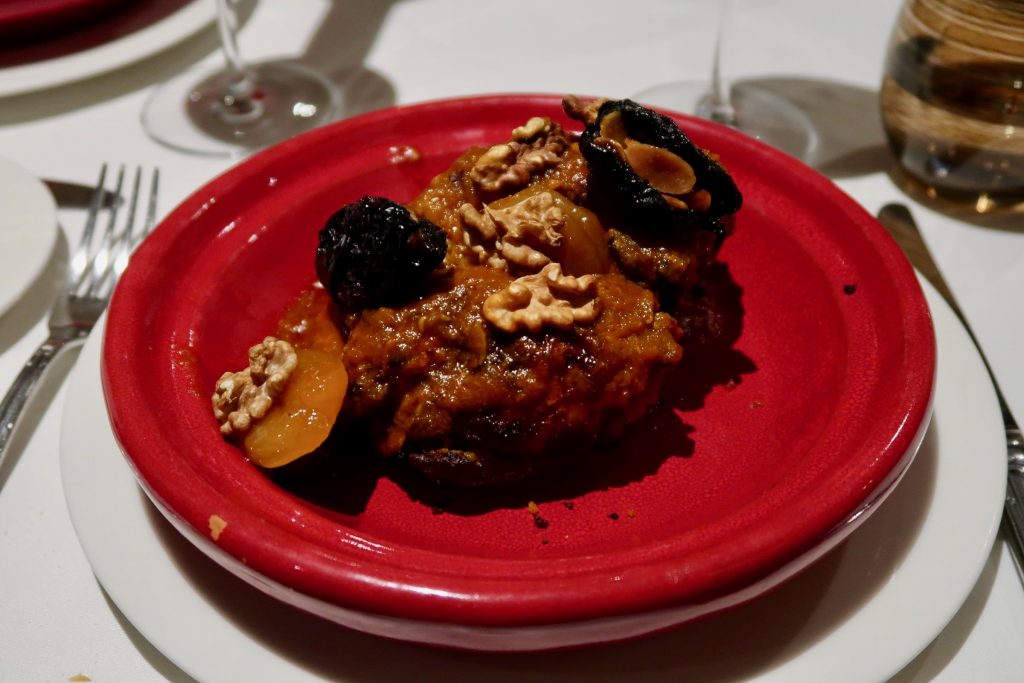 Prunes, nuts, apricots, and all sorts of savory spices combine into an incredible dish.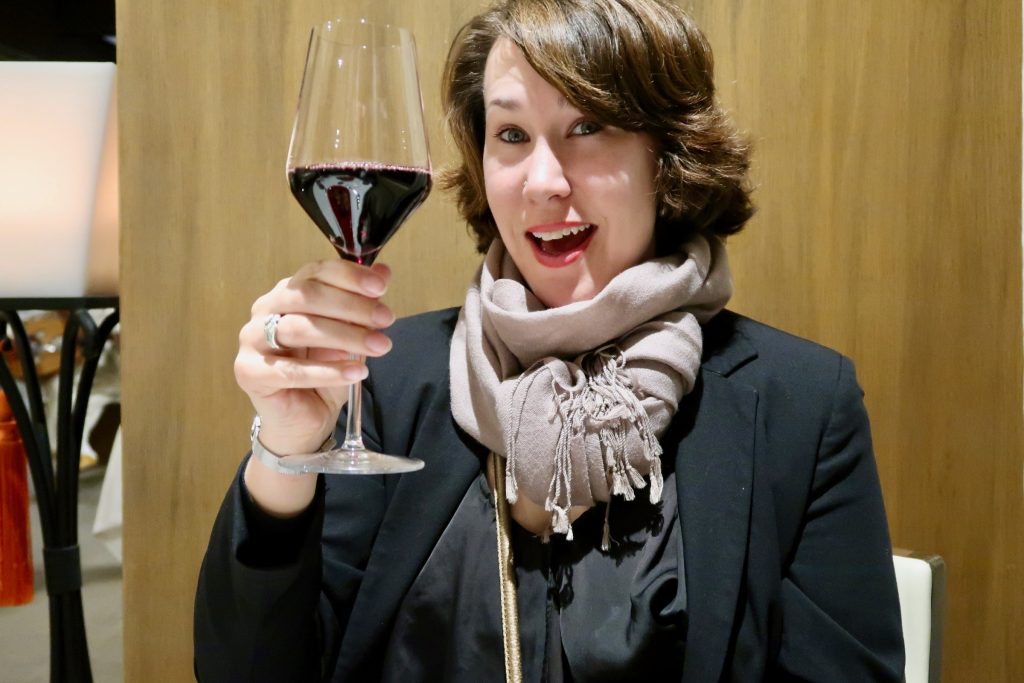 With amazing lute music played live by a local legend of the medina, the ambiance was extraordinary!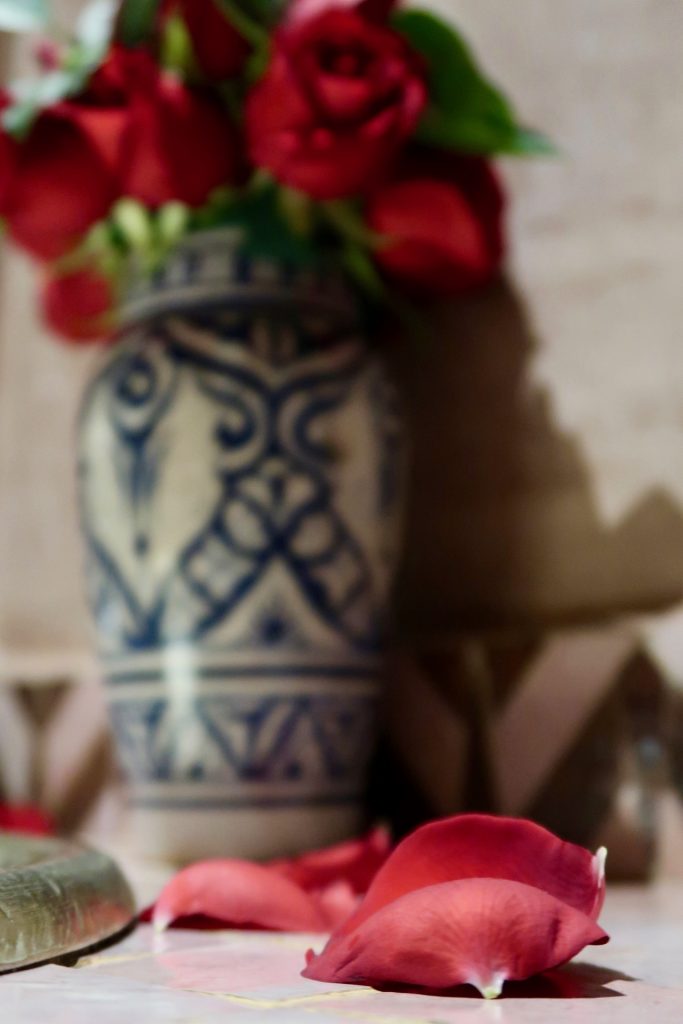 Every corner is infused with elegance and romantic charm.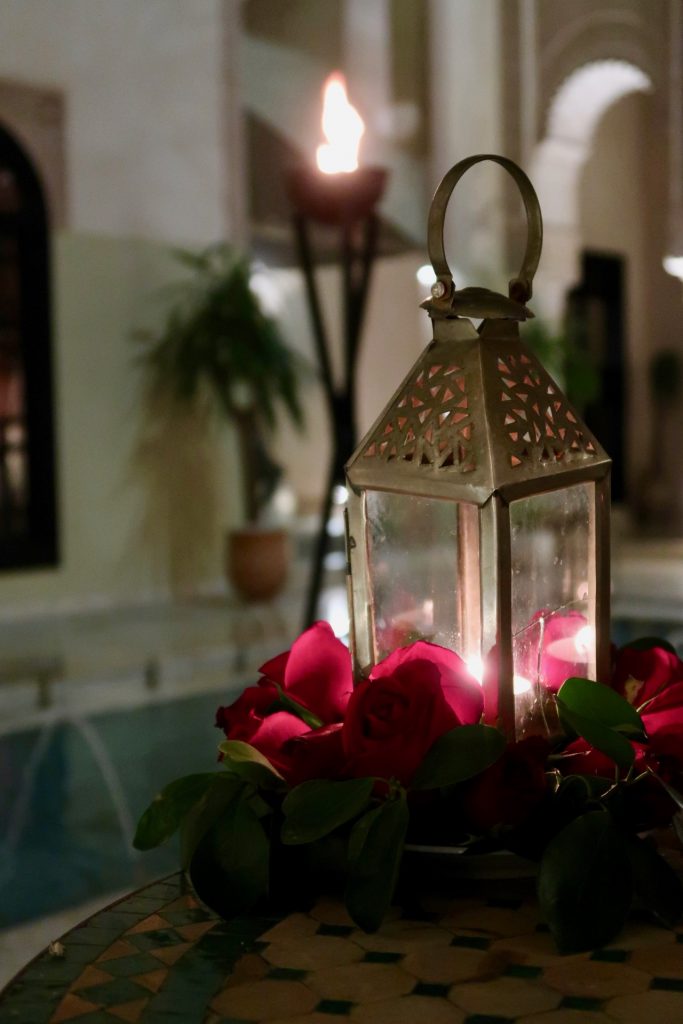 Much of the décor feels sensual and serene.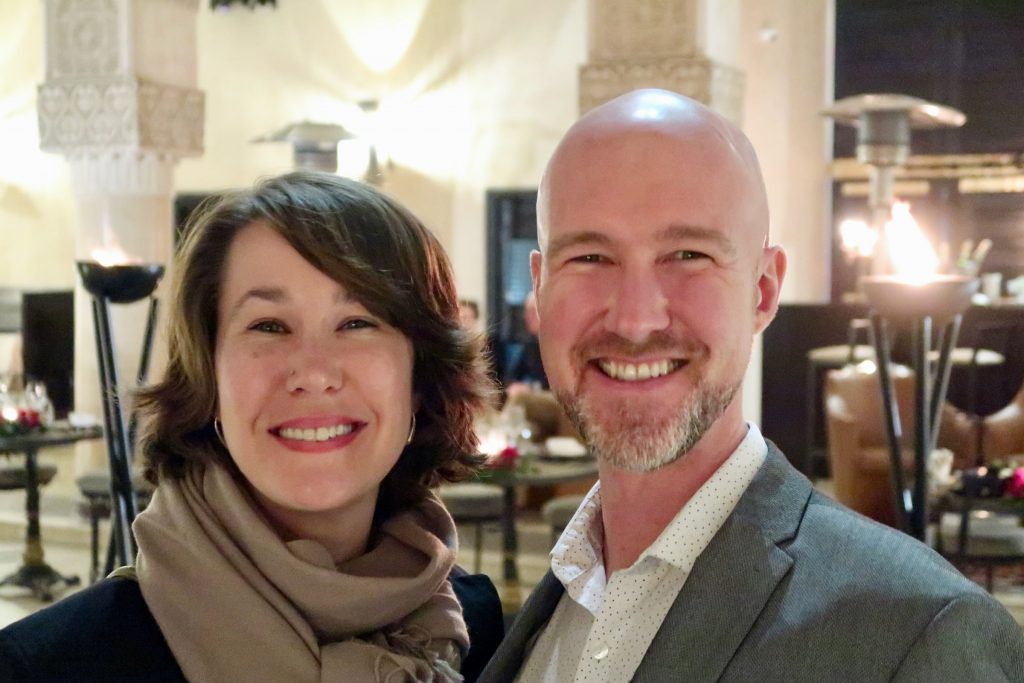 Maybe it's obvious: we found Riad Fès to be delightful.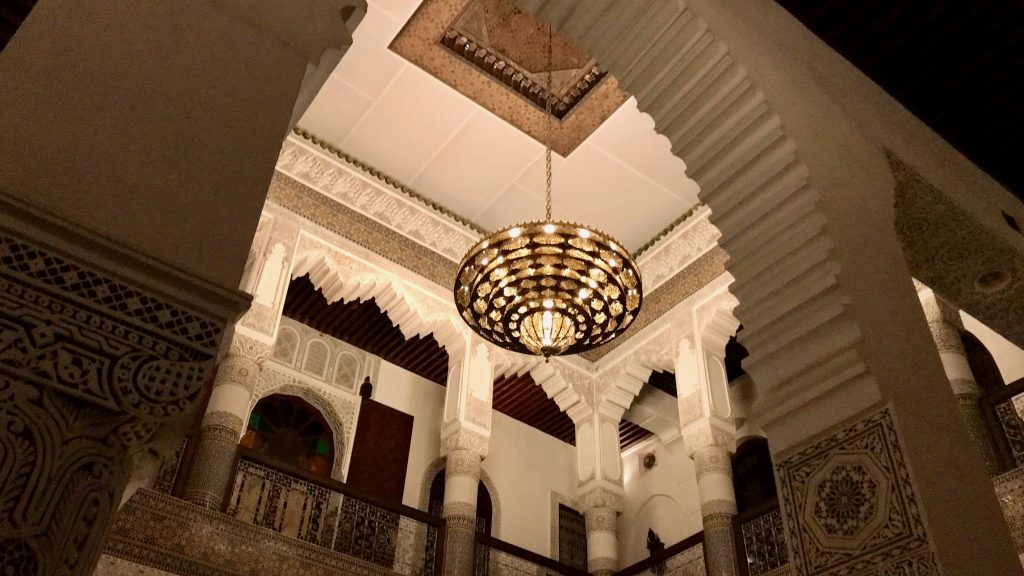 Thankfully, as you're looking up at the lofty heights of the architecture, there's plenty of room for a jaw-dropping "wow".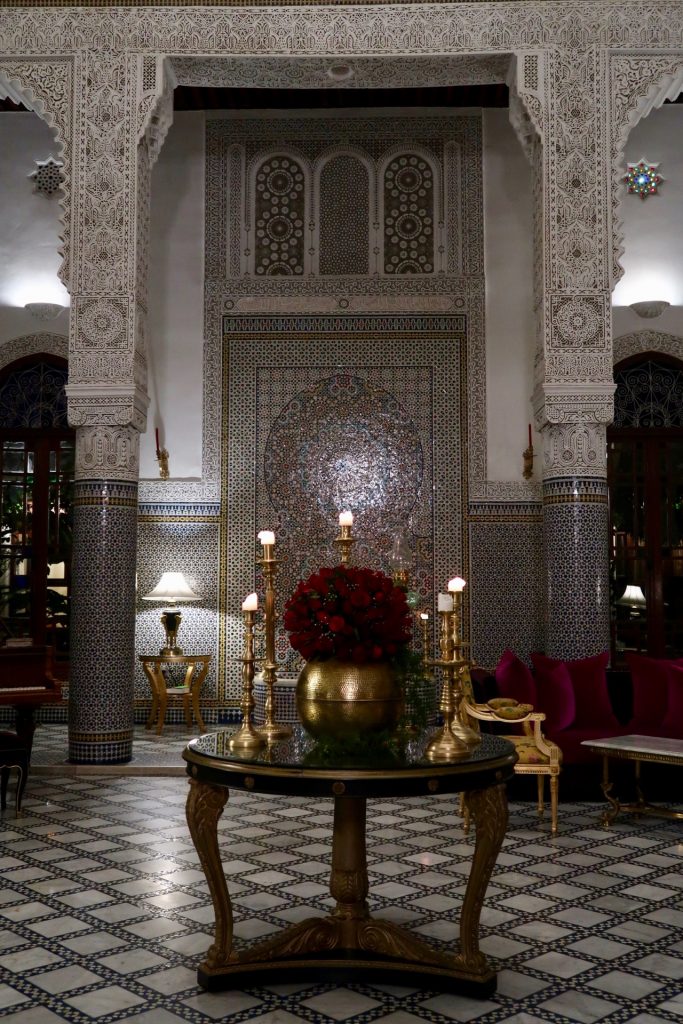 Various opulent spaces interconnect to make the art of exploring all the more rewarding.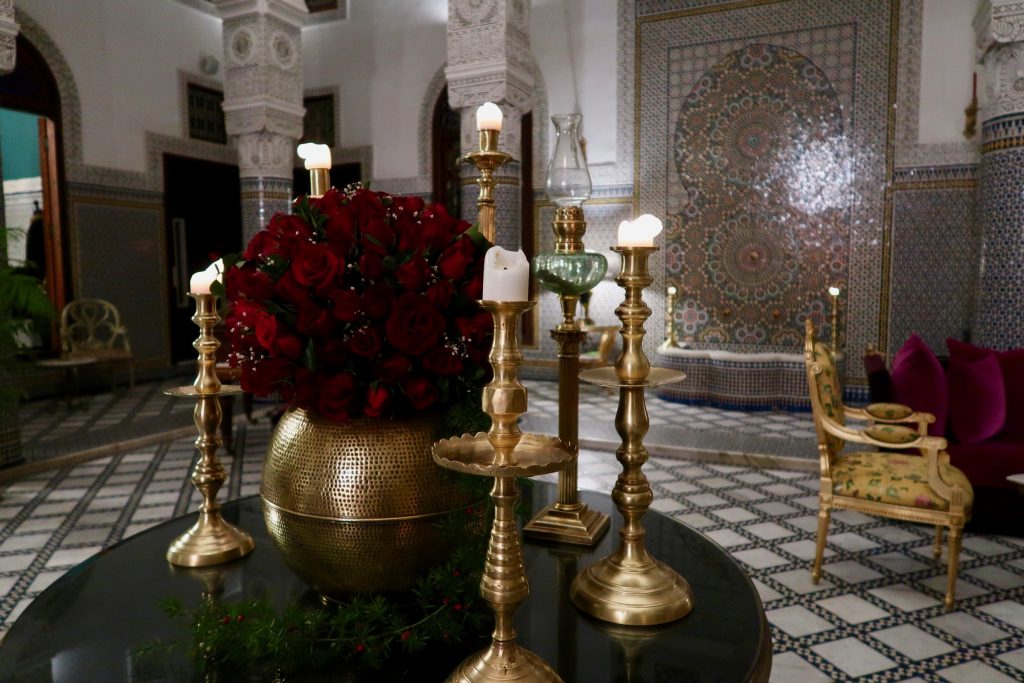 Romance is alive and well, at this riad.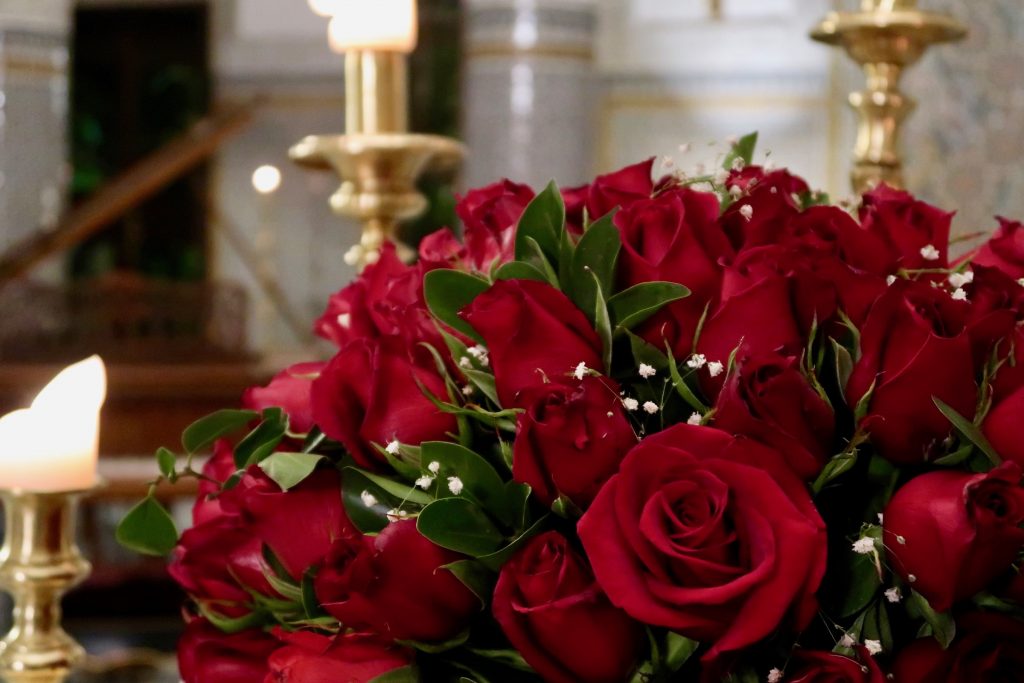 Sometimes in life, you just have to stop and smell 'em, those wonderful roses.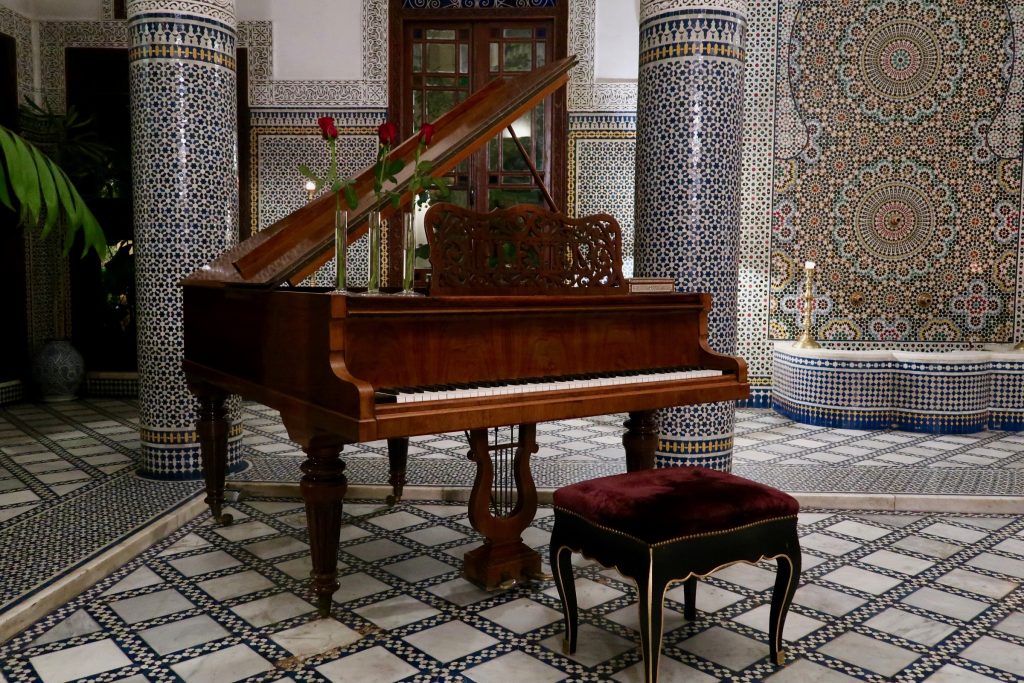 I suspect that the sound of piano in this lofty hall is incomparable.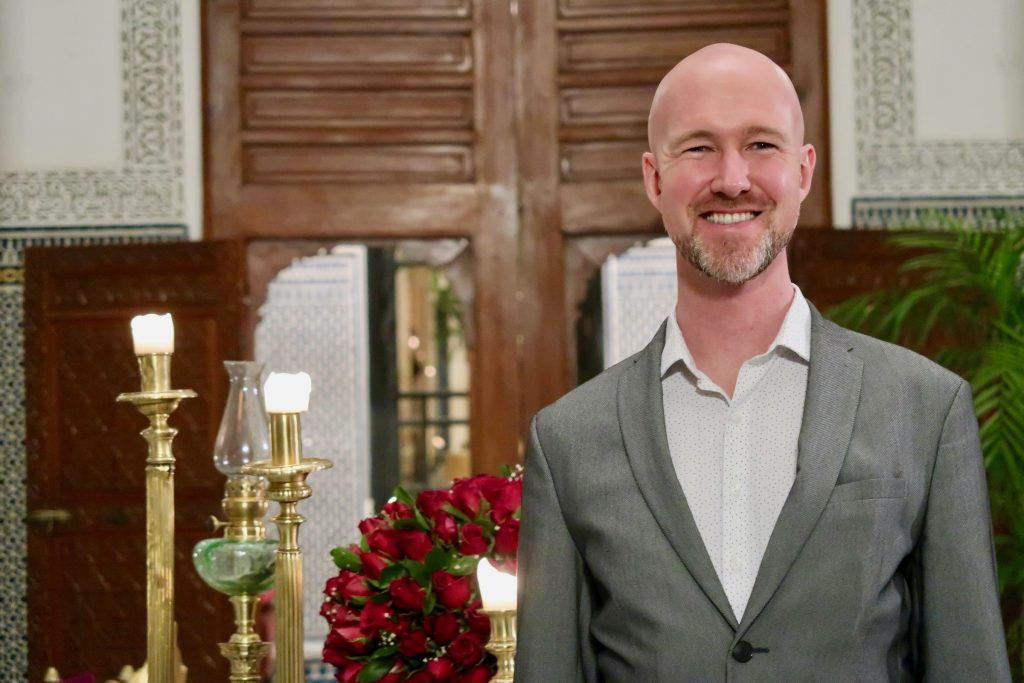 I am immensely thrilled with the aesthetic, here.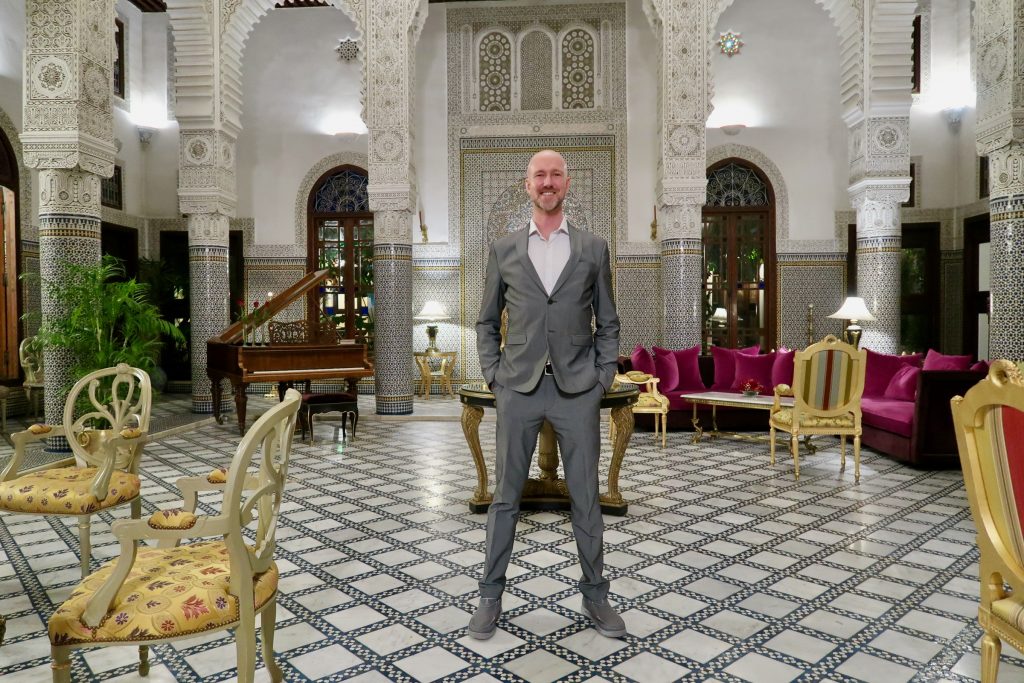 What an incredible space! It's hard not to feel incredible, simply strolling around.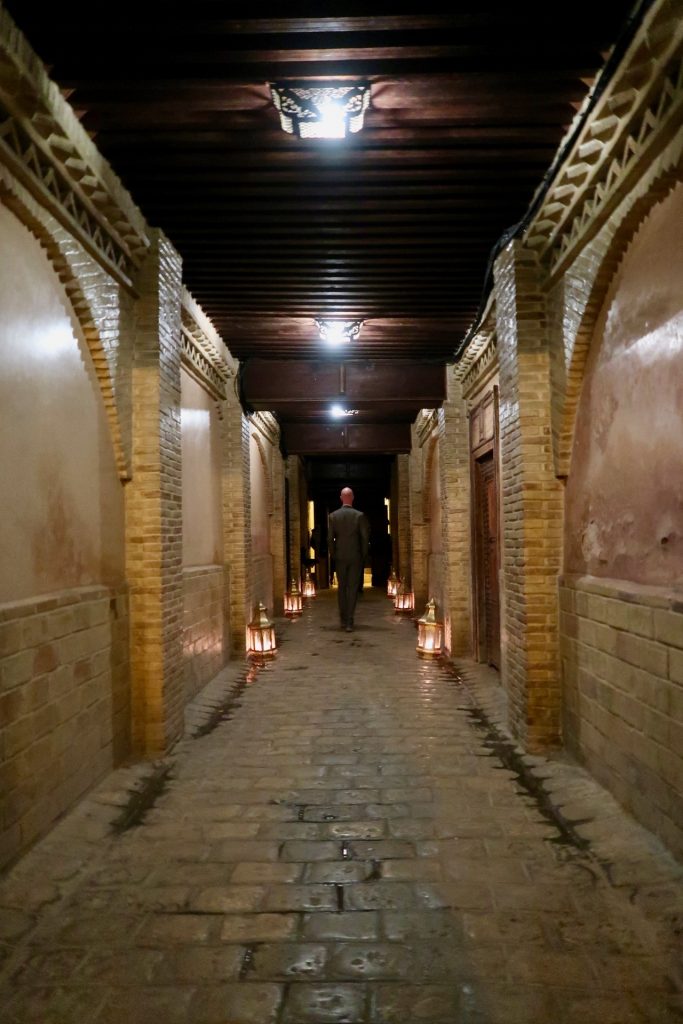 We'll miss you, Riad Fès!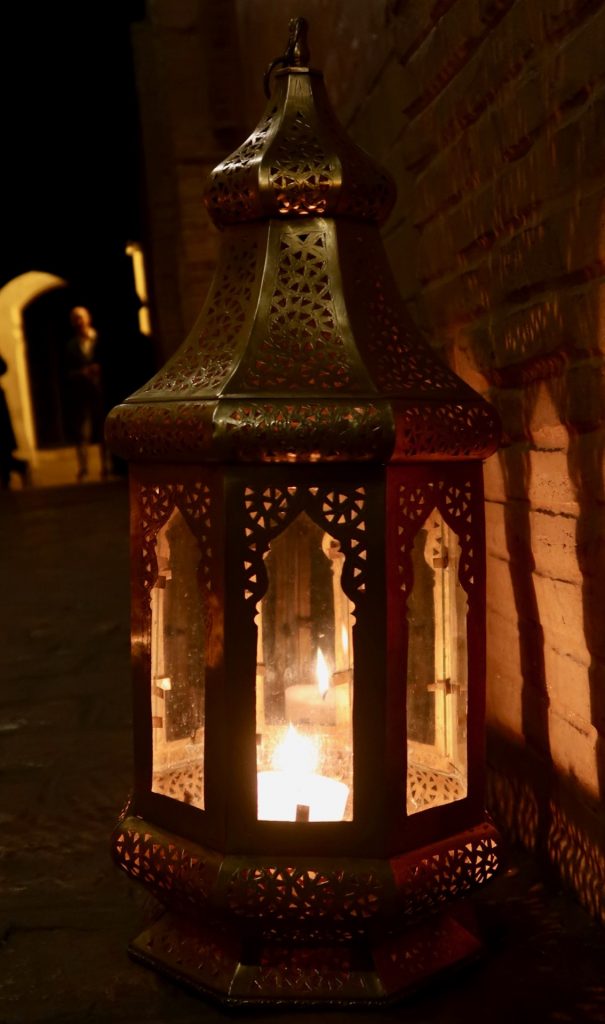 We'll carry your romantic spirit with us.
Enjoy this post? Pin it for later!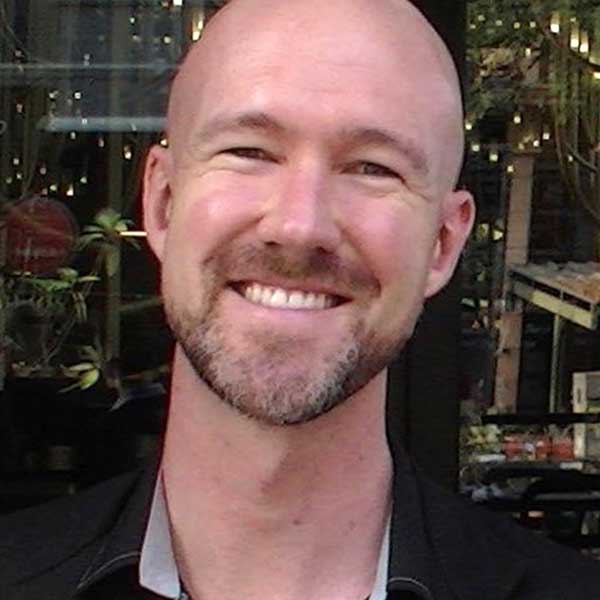 Curtiss is a lover of delicious atmosphere, experiments in location independence (and digital nomadism), and that magical place where wifi and paradise overlap.