Hội An has seen many expats arrive, make a home and eventually leave. We are soon to be amongst that number — we are able to count the number of days left on one hand and it feels really strange. We knew when we arrived we would only be staying roughly 2.5 months, but now as our flight back to the States is nearing, it seems unreal.
We're ready to leave, we haven't seen family in a year and it will feel wonderful to hug them. Along side our excitement, we are also saying goodbye to a city that we have fallen in love with. Our time in Vietnam was a bit of a surprise — neither of us expected to visit Vietnam, let alone live and love this great place.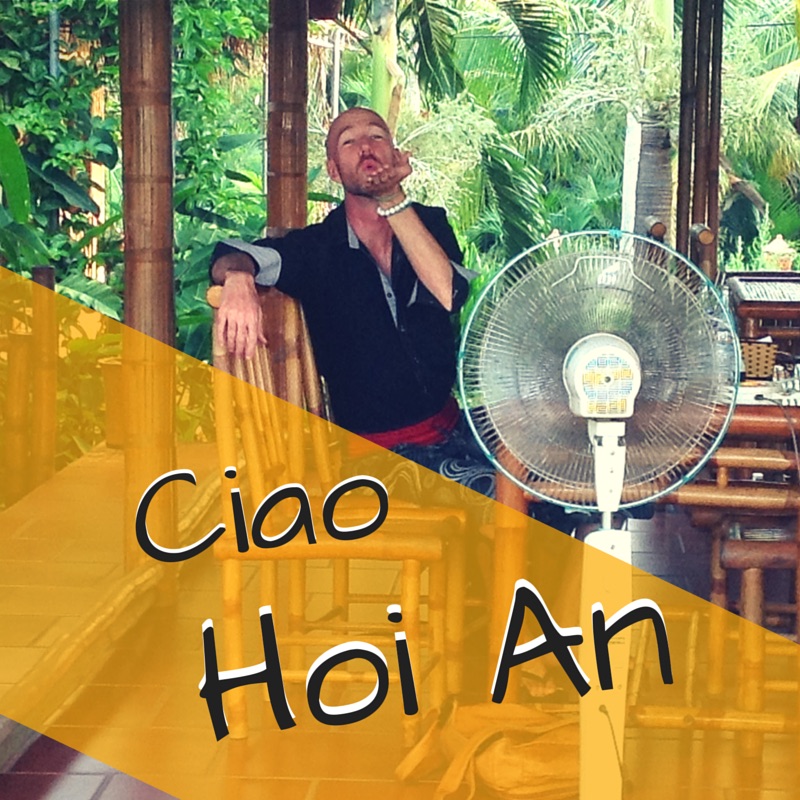 We are using the last week to revisit our favorite restaurants and cafés. Taking in the sights and smells of the touristy Ancient City and humble Veggie Village. We enjoyed our last Sunday brunch at Victoria Hotel and Almanity Hotel (you can never have too much brunch… just go on different days.)
We are purchasing last-minute gifts for loved ones. Vietnam is the last location before we had back to the States, so this is where most goodies will be purchased — I would rather not hustle to find mementoes in the JFK Airport, that would be awkward… "look Mom, I've been to New York!"
In the process of tying loose ends and closing house, we are finally doing the things we've been meaning to — for a good two months now. Today we are heading to the tailors. All the way scratching our heads as we pick our new clothing, on how we're going to fit it all in our small suitcases. I feel most long-term travelers experience this.
Actually, I've been spending the last few days interacting with more expats than I have our whole time here. I have been slowly selling gently used housewares to expats. It's incredible to pass these goodies along at a fraction of the price. We were in their same situation a short two months ago, and it can be a challenge to get a house established and comfortable if you are new to an area and just learning it. It's unfortunate these connections are happening the week we leave this great town, but that's how it happened!
We're not sure if we'll be back to Hội An or Vietnam, as the world is still pretty big and exciting to explore. Although, when asked I will absolutely gush that Hội An is magical and one of my favorite cities.
Cheers Hội An, you've been a fun playground!
Ashley is exuberant about location independence! She relishes new experiences and working with boutique hotels and resorts. She's always thinking about design and food… and where they'll travel next!