Thinking Of Renting Your Space On Airbnb?
We're huge fans of Airbnb!
We've used the platform to find fun accommodation as we travel and to rent out our home base while we're away for months at a time.
If you're regularly away from your home base or are planning to be away for an extended time, you may want to think about renting your space out on Airbnb.  Even if you don't currently have travel plans, but you do have an extra bedroom that's just collecting dust — use that extra space (once you clean out all the dust) to make a bit of extra money.
Airbnb is not for everyone, and that's ok.
But here's a few key pointers that will help you understand how it works and it your space would be a good fit!
Airbnb is not for everyone, and that's ok.
Click To Tweet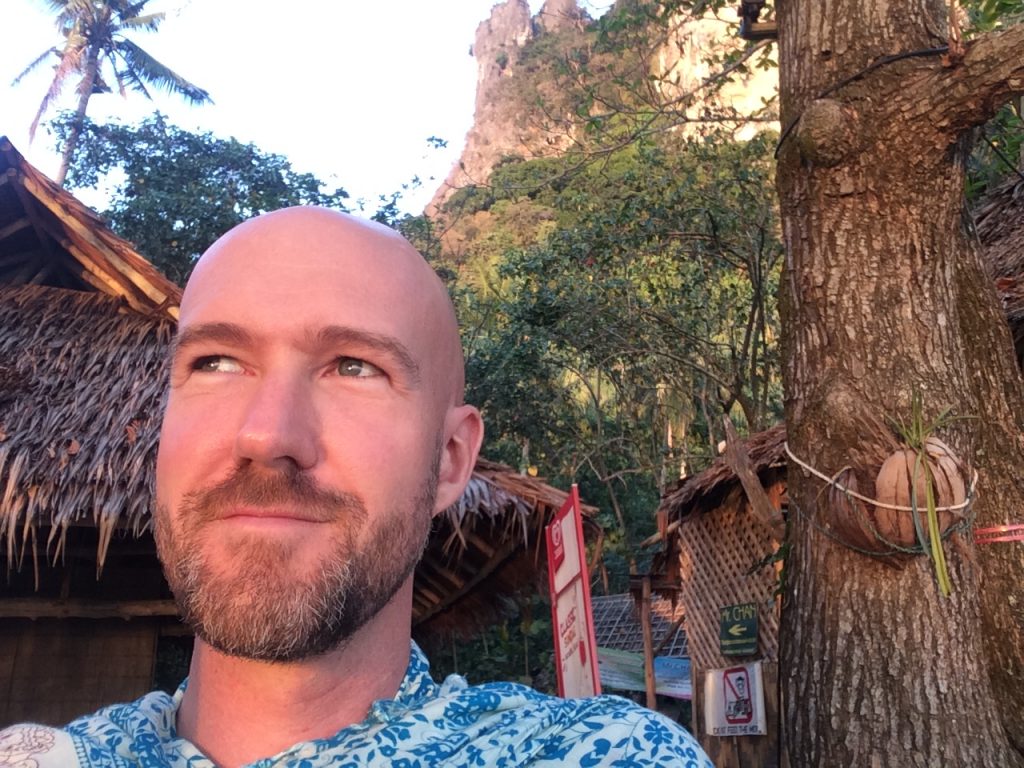 A Bit About Airbnb
Airbnb is a fabulous site that promotes connection between host and guest.  What is most interesting: both the host and guest are able to write a review (within 14 days of the stay), outlining their experience with the space and with each other.  This makes both parties accountable; as a result, the space needs to fulfill (and hopefully surpass) expectations.  It is nice to know that a guest can't trash a space without getting a bad review.  This negative review will then be in their public profile that all future hosts will look at before making a decision to rent to them.  The site is extremely user-friendly, and inspires a lot of confidence.
Why we suggest Airbnb
There are many other sites that offer a similar service.  I am not saying Airbnb far exceeds the other sites; they are all just a little different.  They also reach a different demographic.  I've read some very good blogs by people sharing conflicting stories.  I've read about people who list on various rental sites and on the flip side: people who stick to just Airbnb.  The trend seems to be that hosts are seeing an influx of bookings through the Airbnb site and less through the other sources.
More bookings with one site
Another key point to directing your bookings through one site — at least to begin with — are your reviews.  Each five-star review through Airbnb is positively affecting where your listing comes up in searches.  If your reviews are spread over various sites, that's not doing you the same benefit of having all the reviews through one site.  The more often your listing is rated, the more views you will receive, which will then be reflected in your number of bookings.  More bookings mean more revenue!
Easy payment
The ease of payment for the guest and the host is a wonderful aspect of this platform as well.  The guest pays for their booking directly to Airbnb, in which they have various payment options.  You don't need to worry about currency conversion (I always post my listings in USD).  Even though the actual location of one listing was in Thailand, I know many of our guests had paid with Chinese Yuan.  Something to keep in mind is that often guests will send you an inquiry asking you to confirm the price in their home currency.  If it was anything other than USD I always refer them to the price quoted on the Airbnb site, for specific dates.  The reason for this is you do not know what exchange rate Airbnb is using and it could differ from what you find online.  The total price Airbnb gives, includes any additional fees you have listed in your profile (cleaning fee, weekend prices, additional guests, etc.).  Since you can't see the exact final price that Airbnb shows to your guest, let them know you're giving a ballpark estimate and that the exact price is what they see on the site.
Safety
I understand people are concerned about safely; sometimes you hear horror stories in the news.  You should absolutely feel choosy with whom you let stay in your space.  With Airbnb, you are able to choose who you rent your space to.  After someone sends you an inquiry, you have the opportunity to look over their profile and ask any follow-up questions before you make a decision.  
Also when a guest or host creates their personal profile, they need to go through a verification process.  This step is to prove the person is who the say they are.  If you receive an inquiry by someone who has not completed their verification: look at when they joined the site.  If it wasn't very recent, I would ask them additional questions about their group and plans. 
Every booking made through Airbnb comes with insurance.  There is nothing you need to check off or apply for — it is called the Host Guarantee.  It certainly offers us some peace of mind to know I have support from Airbnb and options if there is an issue.  We have never had to use this insurance to date.  I know other sites offer insurance packages as well, but they usually cost another lump sum on top of your nightly rate.  
How you get paid
You receive payment (called a payout) 24 hours after your guest checks into your house.  The payout will be sent by whatever method you choose in your payment settings.  As an intrepid travele, we highly suggest you choose the bank transfer option — for us it has been quick and easy.  
Airbnb has relationships with many cities that have a hospitality tax, which is taken out of your payout before you see any money.  We recommend doing a little research on your own to see what your town requires.  Some places have no restrictions or taxes, while others frown upon Airbnb.
What does Airbnb cost
As with most services, you do have to pay to use it.  Fortunately, with Airbnb: you only pay when you get a booking.  Other sites may have you sign up for a monthly or yearly membership — if you are a rent-a-thon mega-machine, the set subscription may become more cost effective.  For the casual host with a small number of bookings, paying a small percentage out of each booking is the way to go.
With each booking, the host pays 3% of the subtotal in service fees (which comes out of your payout).  The guest pays roughly 6% to 12%, which Airbnb tacks on as they confirm their booking, and this goes directly to Airbnb.  (Airbnb states the service fee for guests is on a sliding scale, the more expensive the booking the lower the percentage they are charged.)  
Your availability
You are master of your calendar!  I think this is why I love this lifestyle as much as I do!  As the host, you are able to rent as often or as little as you want.  You are able to choose only weekends or weekdays — you set the rules.  If you find you like traveling only a week a month, once that one week has been booked through Airbnb, you are able to make the rest of the month unavailable.  Every inquiry comes to your email and phone, and you are then able to review the dates and the person's profile.
You are master of your calendar! I think this is why I love this lifestyle as much as I do!
Click To Tweet
This is only a brief overview of hosting through Airbnb
It's natural for you to have loads of other questions:
Will your space do well on Airbnb?
How much should you charge a night?
Is your space ready to accept paying guests?
And more… in Portable Bed & Breakfast!
Don't miss the next post! Is It Safe to Host on Airbnb?
Enjoy this post and want to save it for later? We got ya, post the image below to Pinterest!
Ashley is exuberant about location independence! She relishes new experiences and working with boutique hotels and resorts. She's always thinking about design and food… and where they'll travel next!