You'll Always Find Something New In Paris
Paris is a city with many secrets
It's well known that she has many incredible sites to will fill you with awe and wonder. Many are well known, and are pretty hard to miss, such as the Eiffel Tower and the Notre Dame Cathedral. We don't suggest that you dismiss them for being overly touristy (which they are, but still great), but be aware — there are also hidden gems that take a bit more time to discover.
Unfortunately, we didn't have the luxury of time, so we took advantage of a Paris food tour. There are many to choose from, but we were particularly inspired by what Context Tours was trying to provide — they're inspired by "deep travel", and providing an experience that really immerses the participants. Hell yeah! I wanna be deeply immersed in French food!
We did the Baguette to Bistro: Culinary Traditions of Paris tour. Our docent, Rhona, was wonderful! She started cooking in Paris at Michelin Star restaurants when few women were in these positions. For the day of the tour, we met at a corner coffee shop, had a coffee together, and headed out to explore various neighborhood artisanal food shops.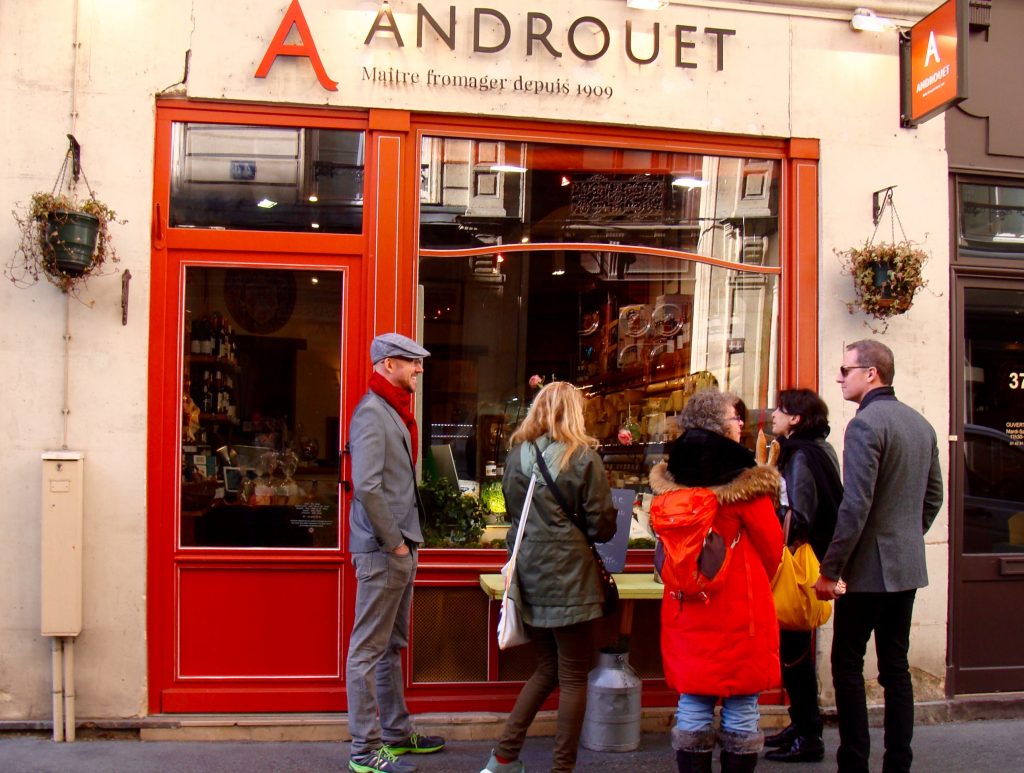 We first stopped at a delicatessen and tried foie gras. We also explored a patisserie, cheese shop, boutique chocolate shop and tried some of their unique goodies.
At each shop, we picked up a couple of fun items that we later enjoyed together while talking about Parisian food culture. It was truly wonderful!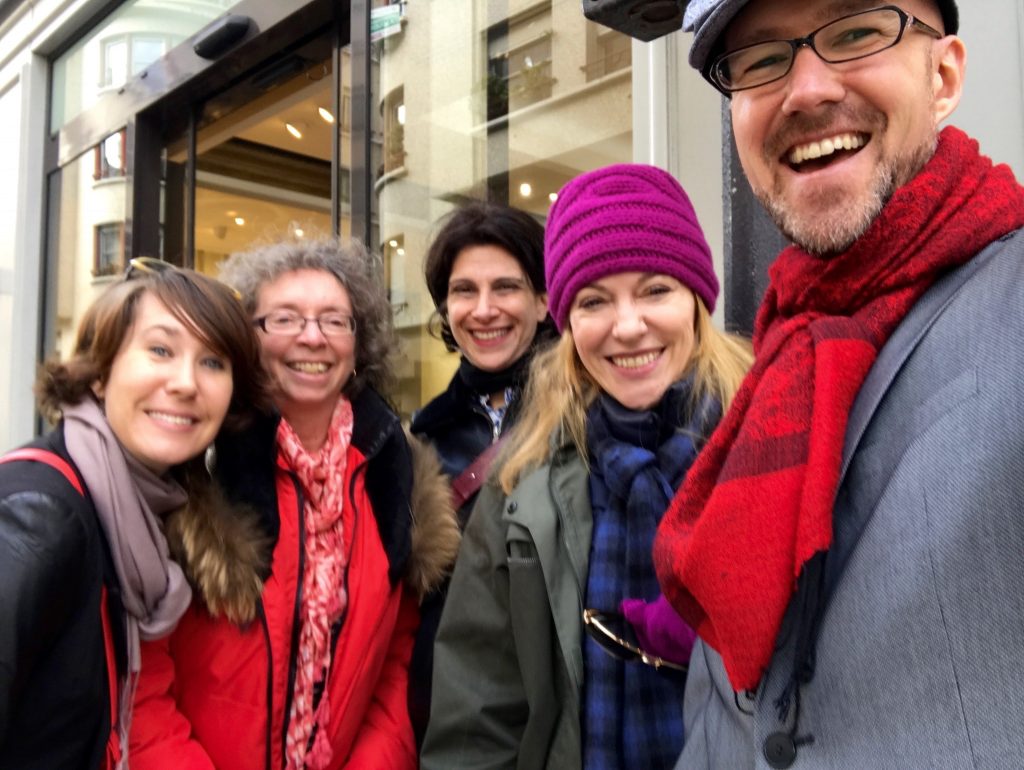 The tour lasted over three hours because everyone was so exuberant about the different shops and learn about types of goodies. It was a truly wonderful way to quickly learn more about the food in the city.
Check prices for a tour with Context Tours.
Take time to relax!
With your tummy full from the food tour, you will probably want to relax, unwind, and sleep — and for that, the place we loved was Hotel Square Louvois.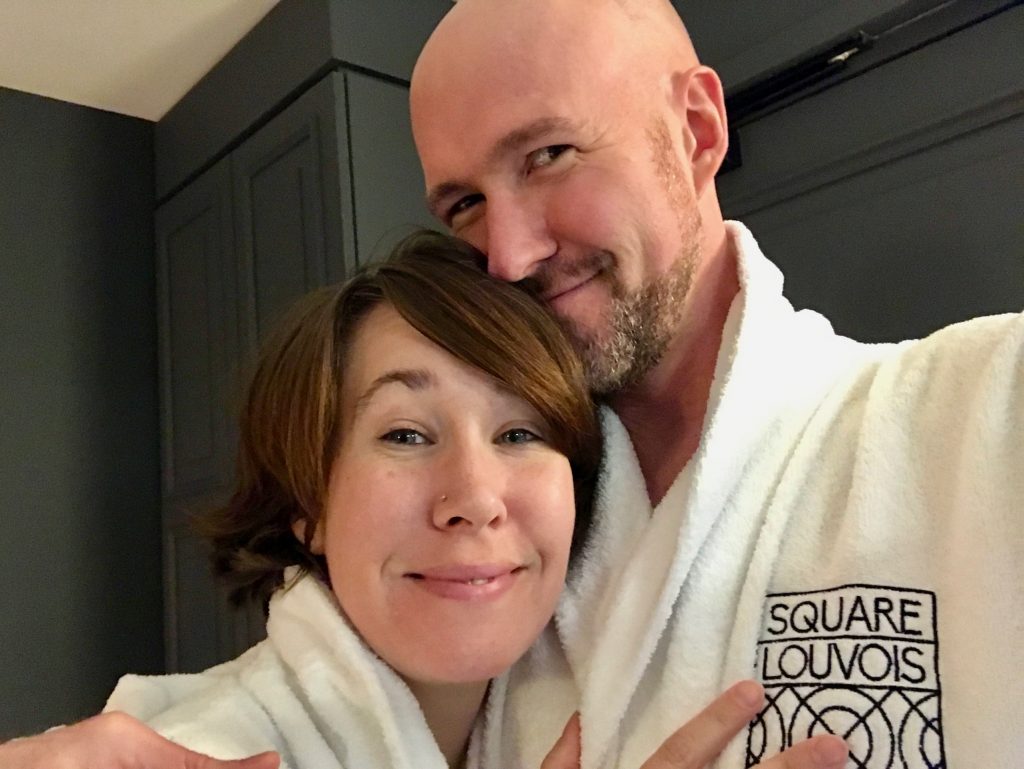 They have the most fantastic pool and lounge in the basement — it's the perfect place to lounge in fluffy white bathrobes and decompress. There's also a great gym, if you're feeling ambitious.
Finding a great place to work should not be hard!
We were really impressed by the common area, there are little nooks with comfy chairs and many tables to work at. This isn't common in most Parisian hotels — most of the places we stayed at have a small lounge where breakfast is served and a lobby, but not really a place you would want to call your office for a few hours. I know it's not the most romantic thing to talk about, but when you want to get things done online, these are aspects in a hotel that make all the difference!
Don't oversleep!
This is where breakfast is served — and it's an outstanding one, indeed! The beds are heavenly, but don't oversleep and miss it!
Check out prices! Hotel Square Louvois | TripAdvisor | Booking.com
The hotel is a perfect base to explore the more touristy sights in the city.
Just stroll out the door and see the center of Paris: the Tour Eiffel, the Louvre, Notre Dame, Pont des Arts, and most of the faves. Then at the end of the day, when you're walking back to the hotel completely tuckered out, you can stop at any of the fantastic restaurants lining the street to the hotel. One evening we enjoyed a fantastic ramen restaurant  — we were tired and it was a bit chilly, so the rich broth and noodles really hit the spot.
You're close to many incredible sights!
Don't be afraid to play tourist. The streets of Paris hold so much to see and eat — you'll always find something new!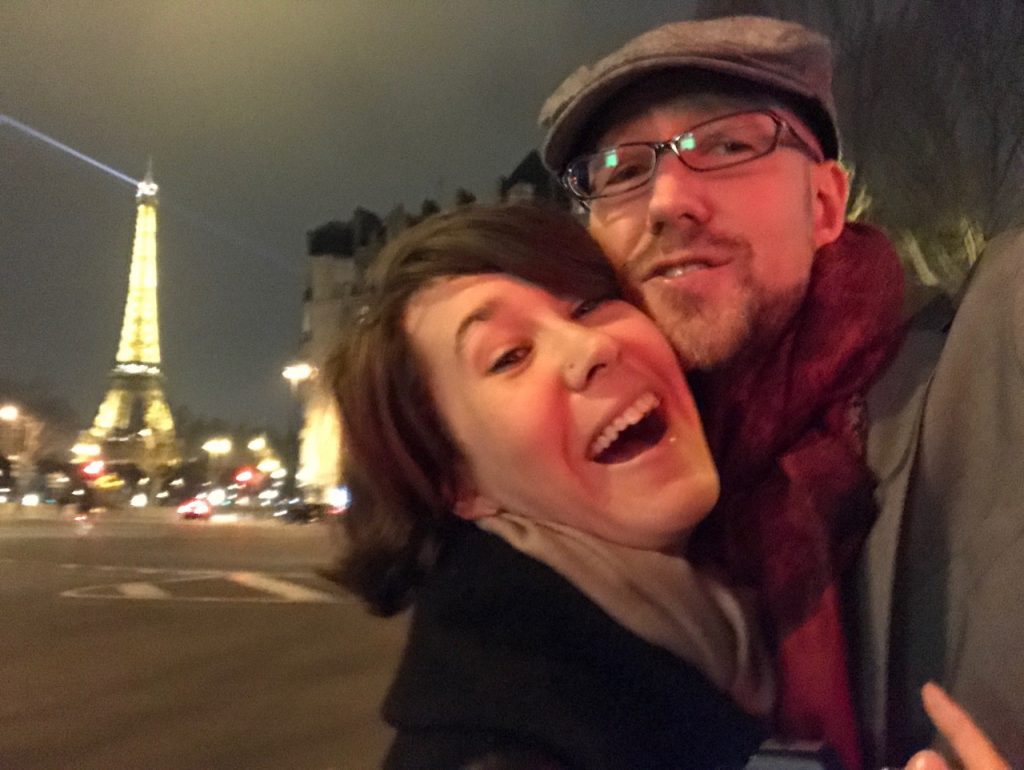 The Eiffel Tower isn't hard to miss. It's a like a lighthouse at night and a magnetic beacon for visitors during the day. I've never actually gone to the top to see the view of the city, although if it's a beautiful day — pick up some goodies at a local market and have a little picnic on the grass.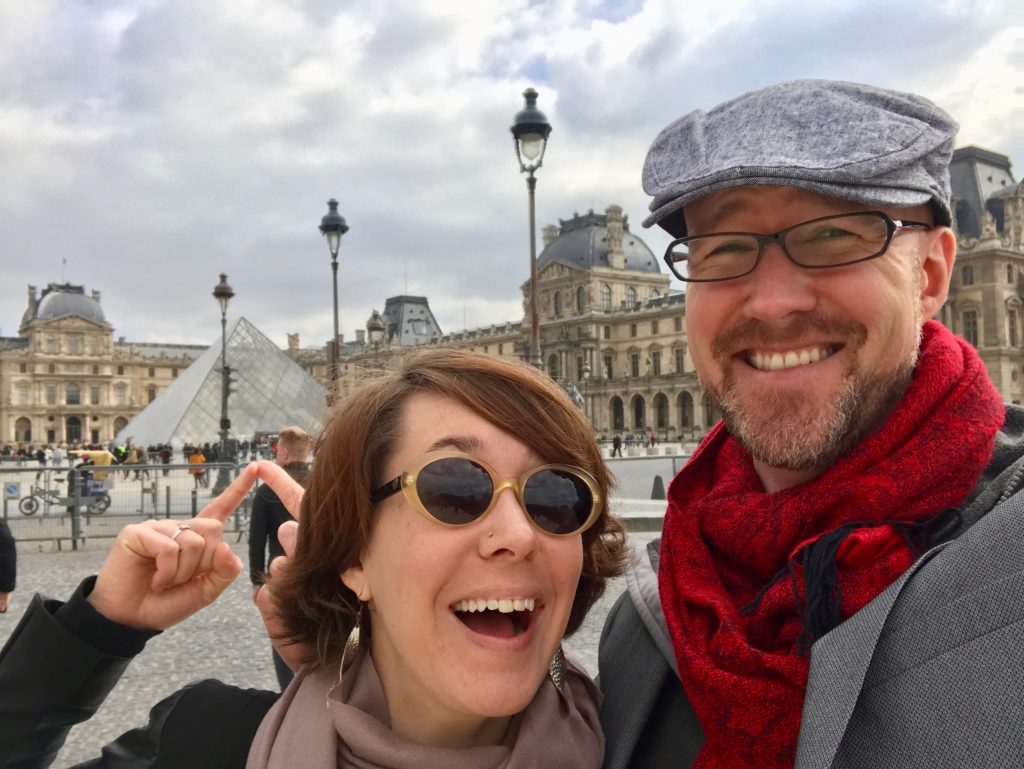 Some of the most amazing art in the world can be found at the Louvre — it's Mona Lisa's home. It's bigger than you can imagine, so wear comfortable shoes and eat a hearty breakfast beforehand. It's not something I would visit each time you pop over to Paris, but it's definitely something you should give a full day to check out and take in. I'm still waiting for my invite to check out the art vaults (hint, hint Louvre officials!)
The walk to Notre Dame Cathedral is beautiful. You have your choice of bridges to smooch on and it's just a great area to walk around. You'll see love locks attached to bridges, put there by lovey couples. The city has been trying to put anti-love locks mechanisms on the bridges, and yet you'll notice — love seems to find a way. :-)
Don't forget to explore the rest of the city, a couple favorite neighborhoods of ours are Montmartre and Pigalle. Check out why!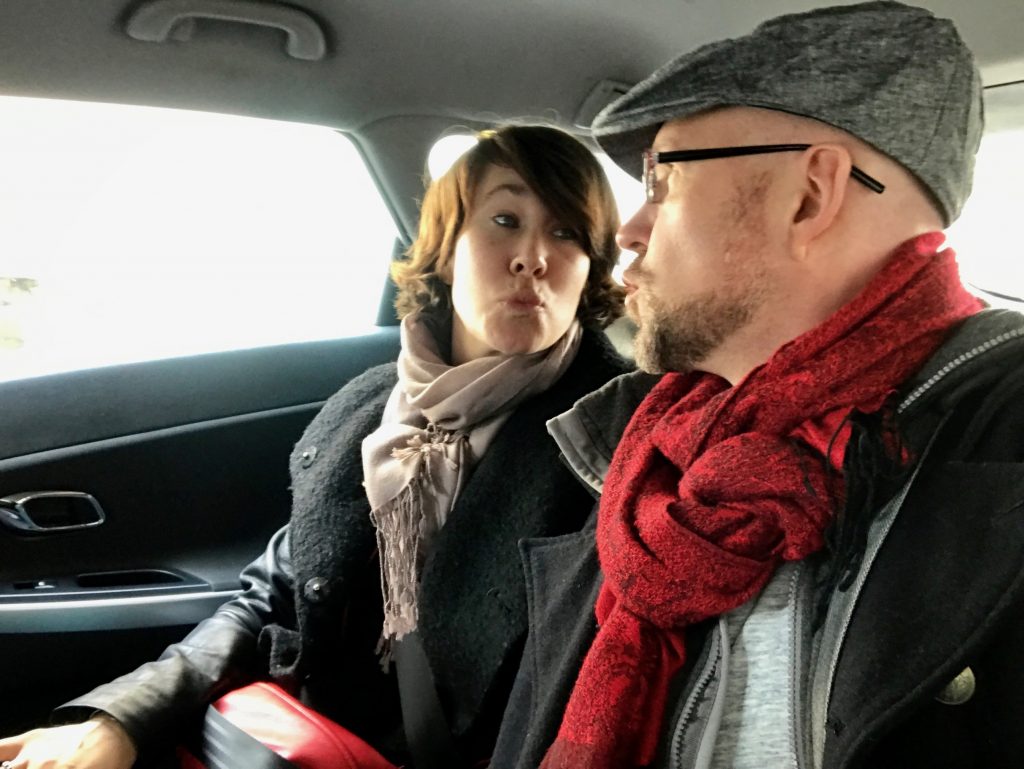 Our trip to Paris was a wonderful whirlwind, and yet I know we'll return someday. Explore on, folks — and let us know what you find!
Enjoy this post? Pin it for later!
Ashley is exuberant about location independence! She relishes new experiences and working with boutique hotels and resorts. She's always thinking about design and food… and where they'll travel next!