Explore Mayan Riviera With A Sustainable Tour
How do you fully experience the wonderful culture when you're on a getaway? Somethings this can be surprisingly challenging, especially when you're in a highly touristy destination. For this reason, we often check out tours to get a better overall impression…
But which tour to choose?!?!
If you do a quick search for tours of the Mayan Riviera, you'll be bombarded with more tour options than you'll know what to do with — to get the most out of your time, keep your eyes open for tour companies that only take small groups. With fewer people on the tour, you'll have a more intimate and laidback experience and probably spend less time waiting in lines.
Sustainable adventuring in small groups
Alltournative Lifetime Experiences is one of our top picks for your adrenaline rush and outdoors adventure. We like them because they work closely with communities throughout the Mayan Riviera to create tours that respect the local environment and culture.
We highly suggest checking out the Ek Balam and Cenote Maya tour; it's a full-day tour with the perfect combination of history, culture, and adventure.
We were picked up right at 7:30am by the fabulous Alltournative guides and drove for a couple of hours to the Ek Balam ruins. These are not as well known as the popular Chichen Itza ruins, and because of that you're still able to climb to the top (unlike many of the popular ruins nowadays).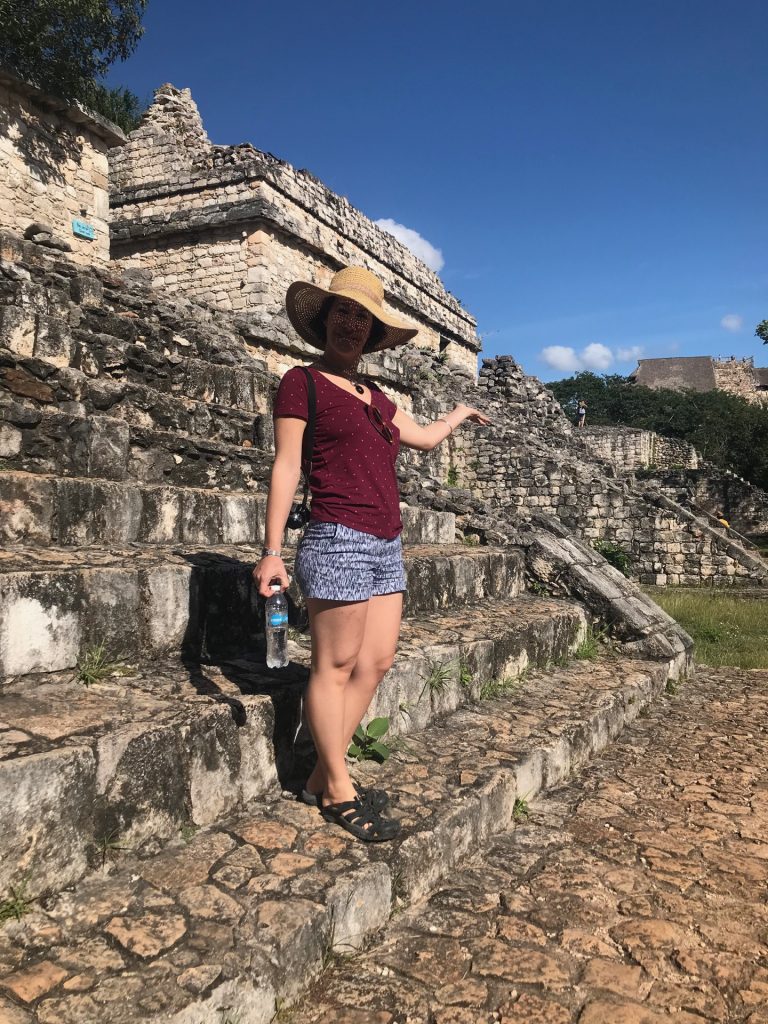 An English-speaking Mayan guide immersed us in what the kingdom looked like at its prime. We learned about Mayan culture, what the rulers were like, and how they played Pok-A-Tok — the famous game kinda like hip-bump basketball.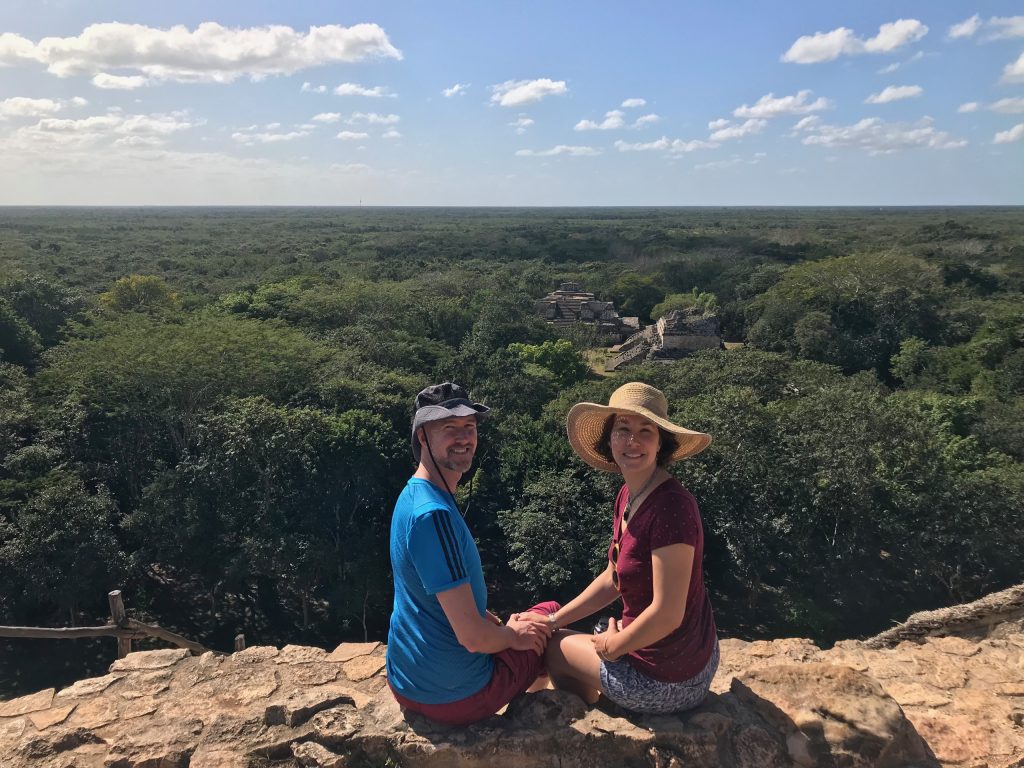 It was incredible to explore the ruins and then climb to the top and look over the tops of the trees.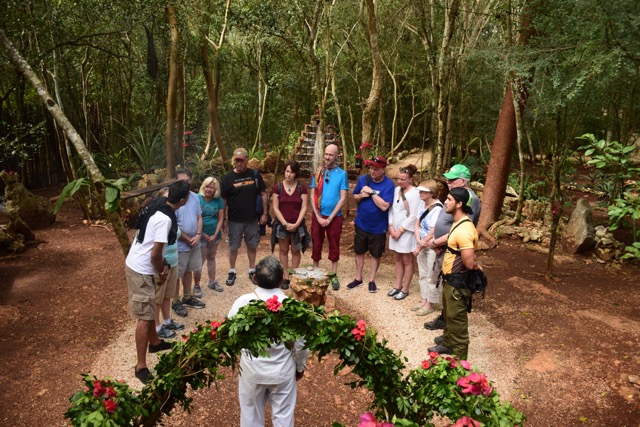 We then headed to Mayan Cenote — which was our very first cenote! To kick off the experience, we were blessed by a Mayan shaman.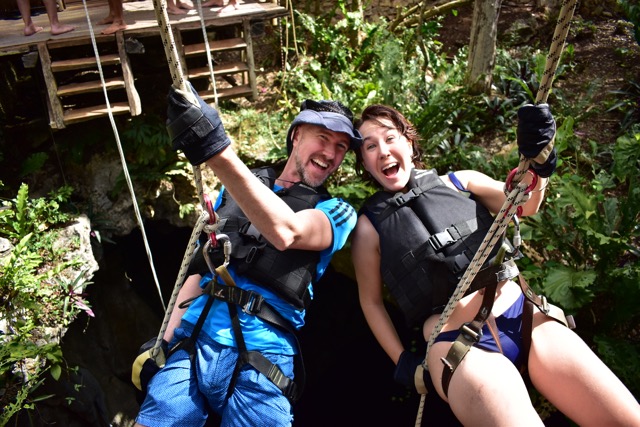 When you visit Mayan Riviera, you absolutely need to experience at least one cenote. On this tour, our group had the opportunity to rappel 90 feet into the cenote and go swimming. It was such an incredible experience!
After changing into swimsuits, our guides helped us get geared up. They fully explained how to safely get our butts down to the water. I won't lie, I was a bit nervous… this was a first for me.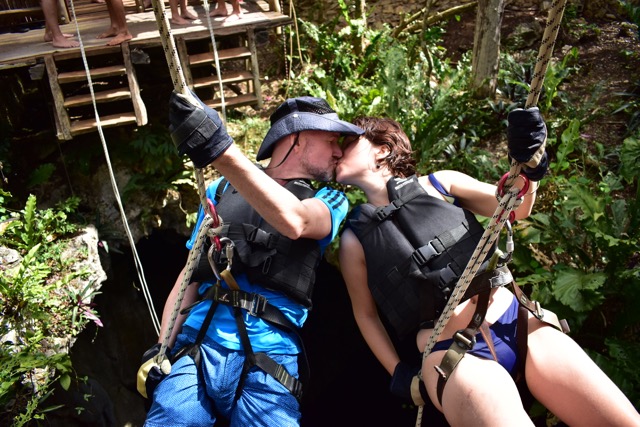 Once we had our bums hanging over the edge of the cenote and realized we were not going to freefall, we had so much fun!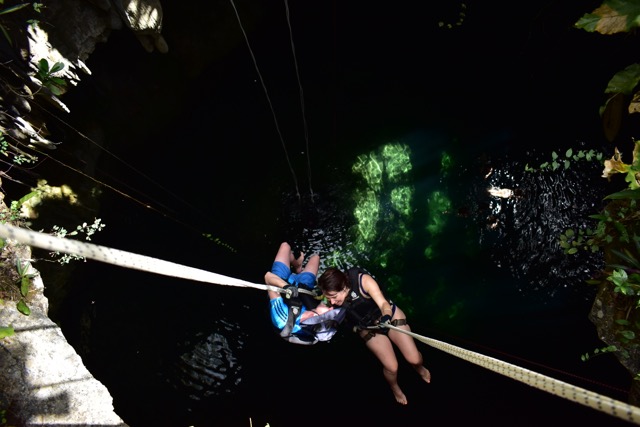 The wonderful Alltournative staff took amazing photos of the whole thing!
Inside the cenote, you can zipline off platforms, jump from various heights, and swim amidst the hanging roots and stalactites. After all the excitement, you'll change and enjoy a buffet lunch of traditional Mayan food with the rest of your group.
We can't rave enough about this tour! The day had the perfect blend of history, sightseeing and adventure, thank you Alltournative!
Check out Alltournative Lifetime Experiences Tours!
Enjoy this post? Pin it for later!
Ashley is exuberant about location independence! She relishes new experiences and working with boutique hotels and resorts. She's always thinking about design and food… and where they'll travel next!