Extraordinary Indulgence At Panviman Chiang Mai Spa Resort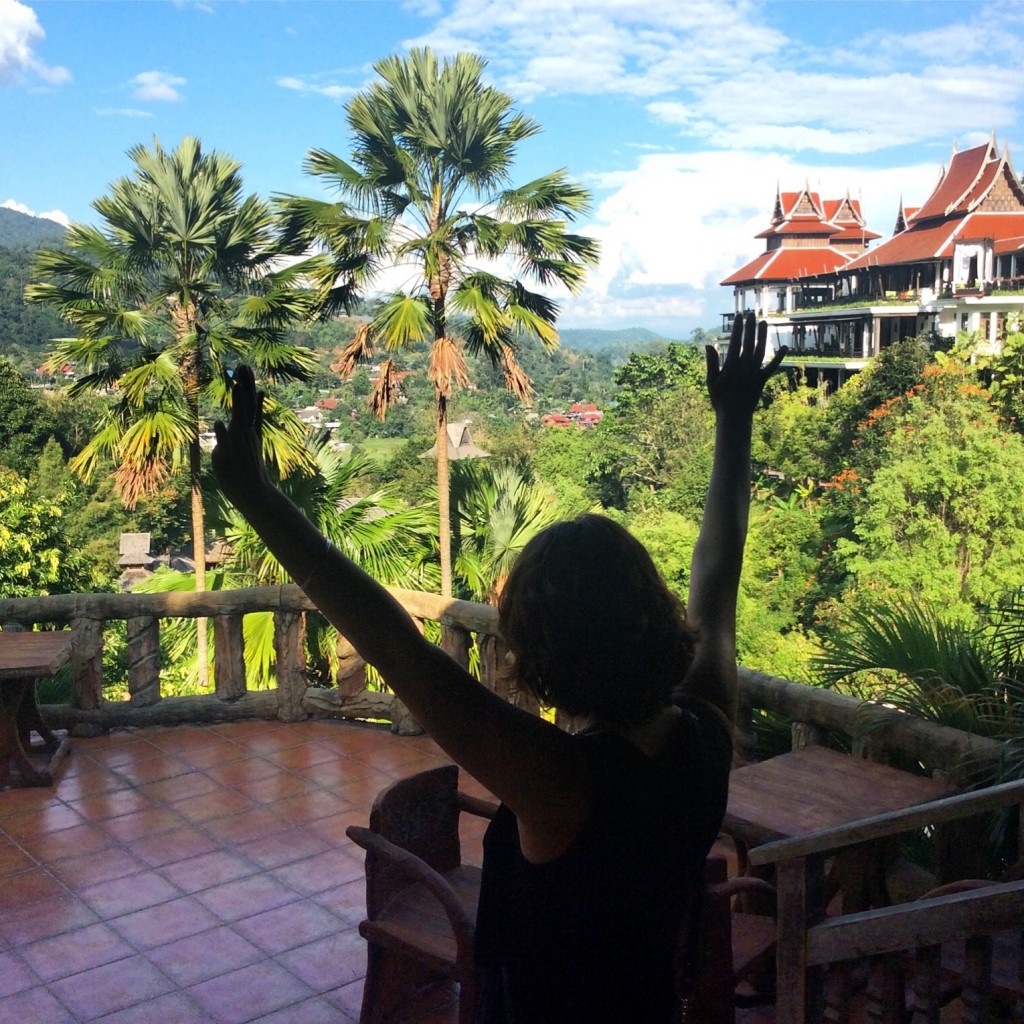 We had the incredible fortune to discover Panviman Chiang Mai Spa Resort recently, and WOW. It was easily one of the most spellbinding experiences we've had in a while — not just in terms of jaw-dropping atmosphere, but also because of the extraordinary attentiveness to indulgence and relaxation.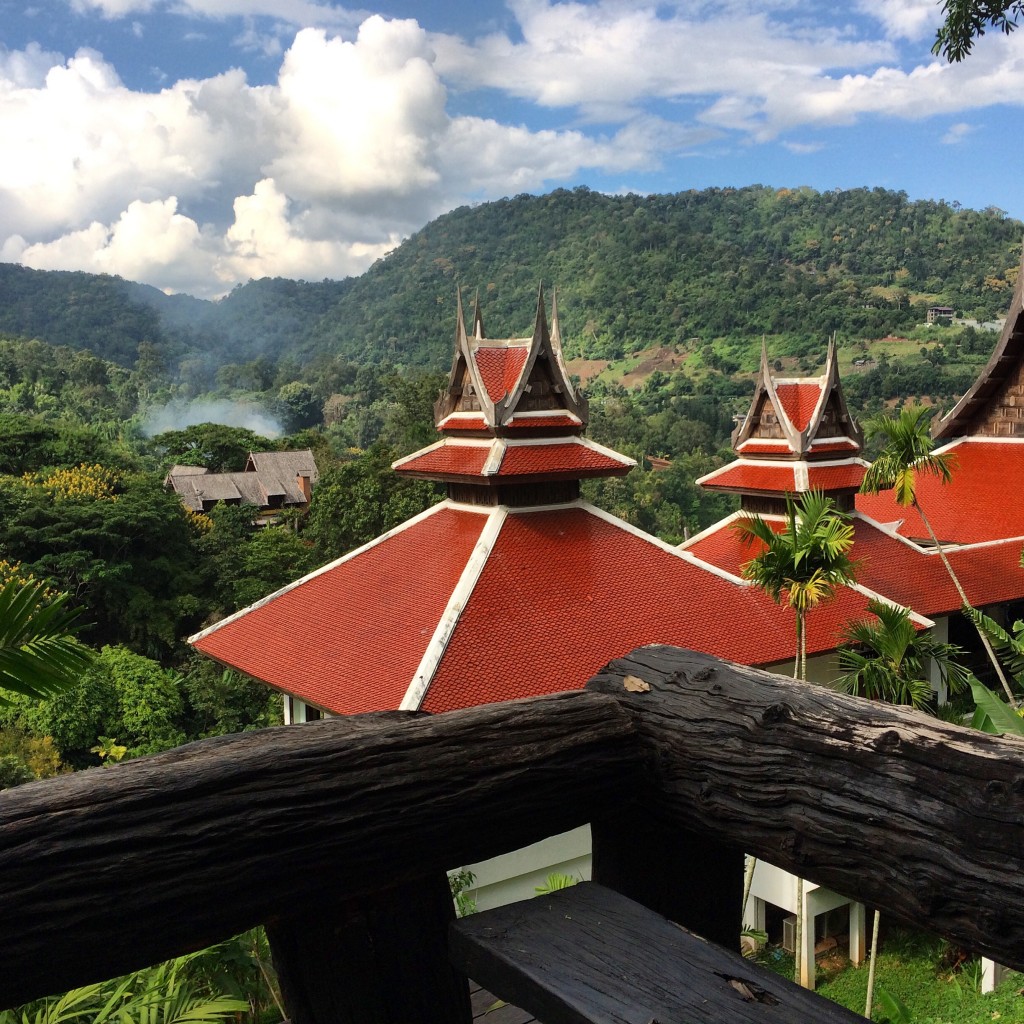 The views are absolutely breathtaking.

Again, such beauty surrounds us.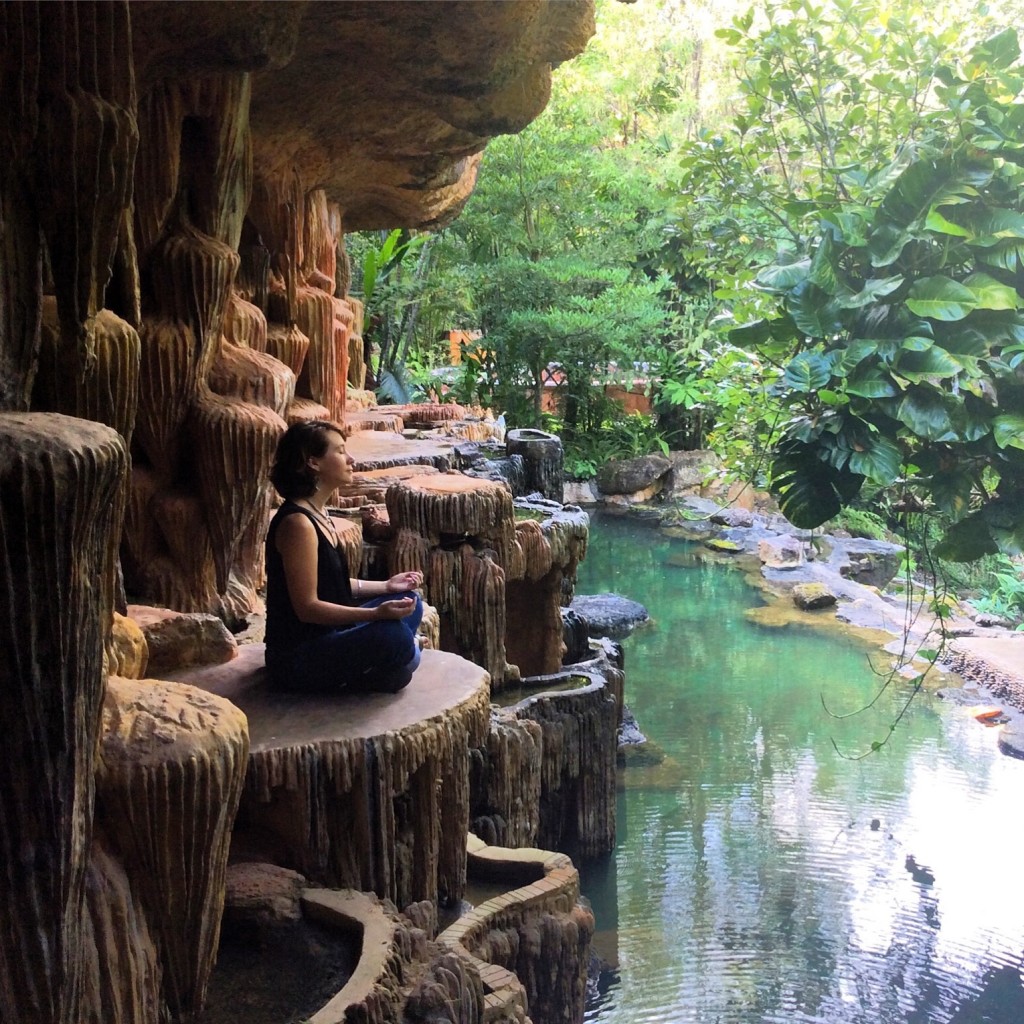 While exploring the grounds, we spent some quite time in the meditation cave.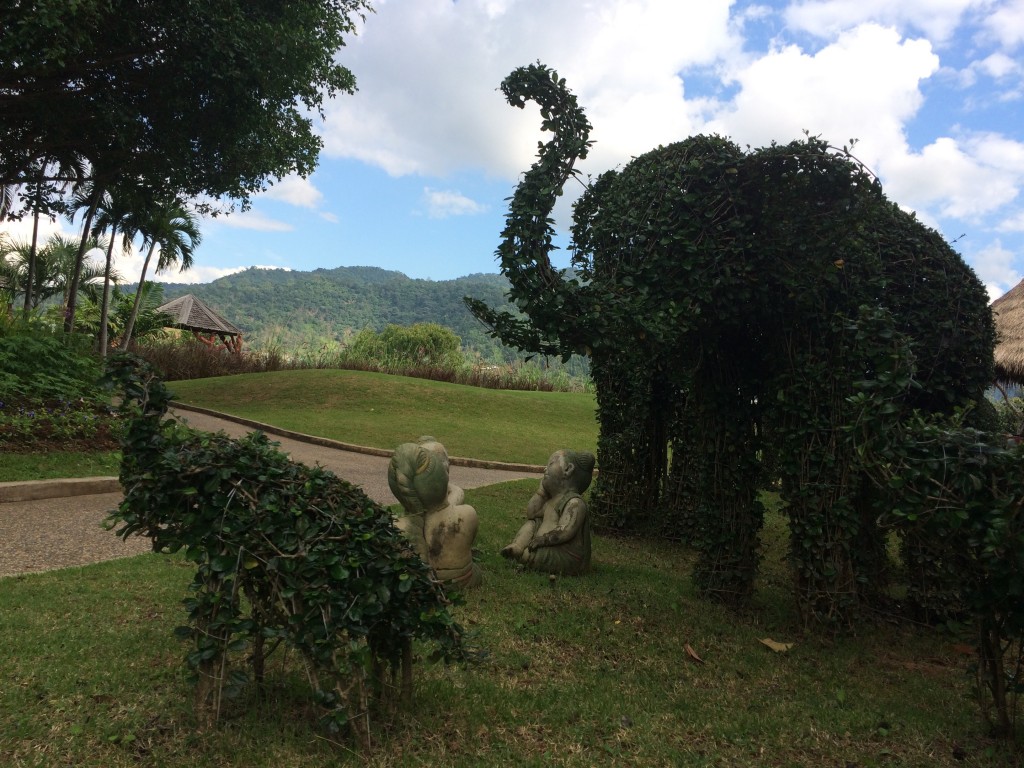 Walking past the fun topiary, that brings us to our room.  We stayed in the Jacuzzi Suite and it felt very luxurious.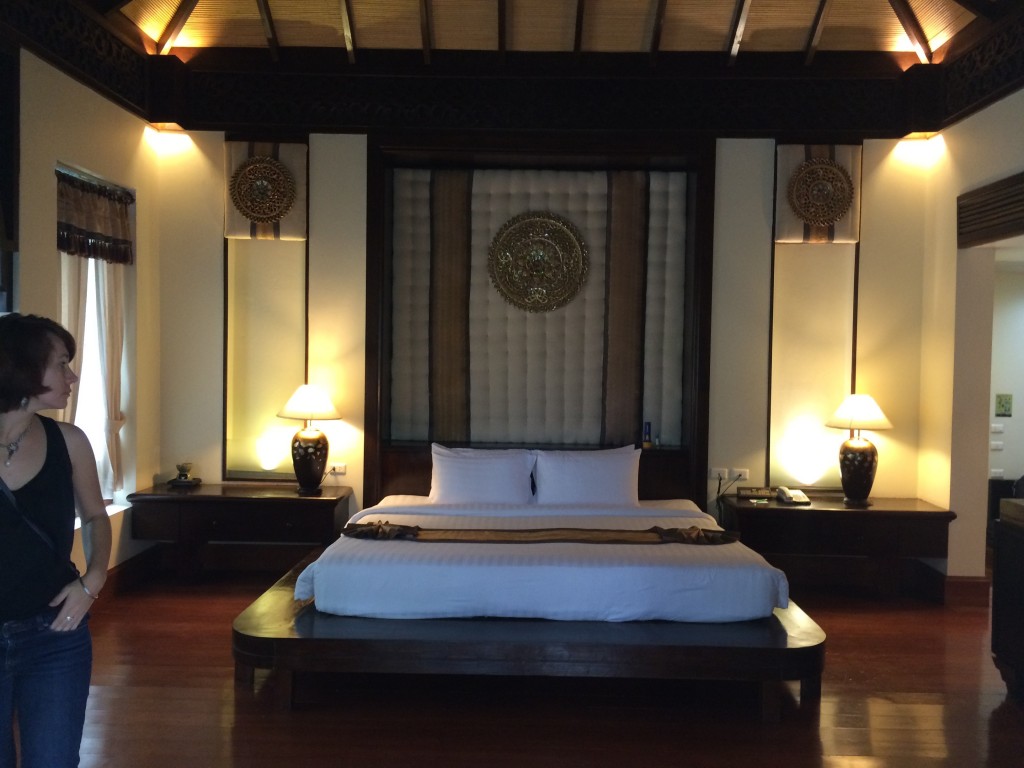 The room was decorated in traditional Thai design and was one of the biggest rooms we've ever stayed in.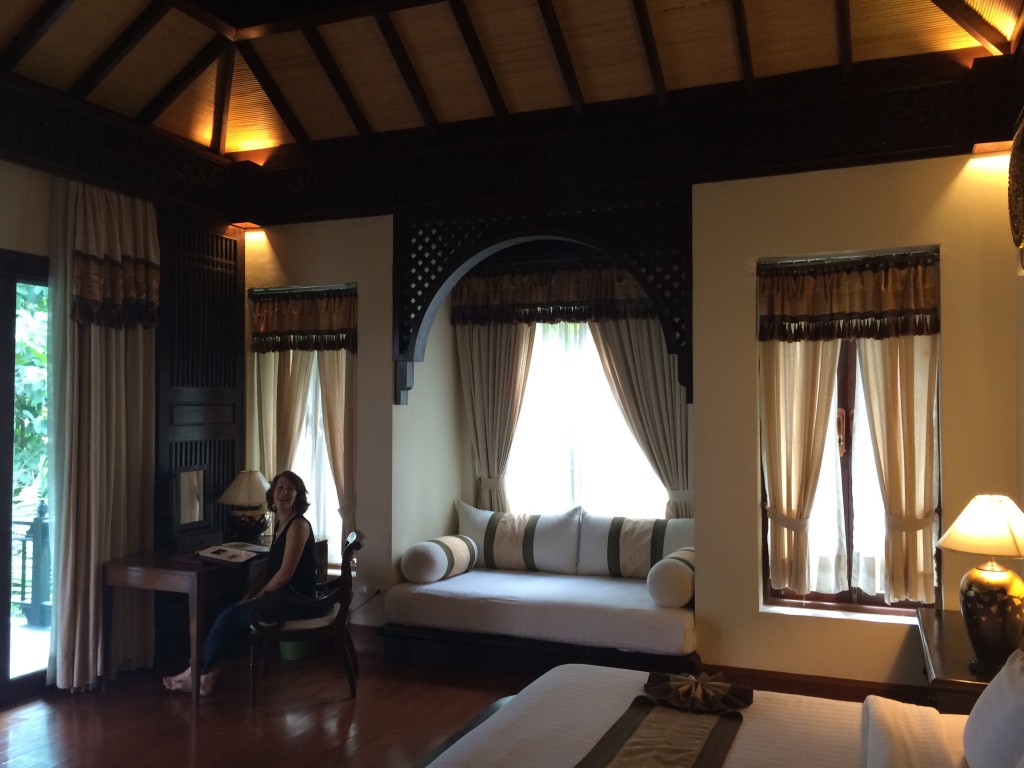 But what was most exciting was the round Jacuzzi on the balcony, just outside our room.  Oh yeah, that bad boy got some use during our stay!  The balcony had curtains to shield us from the neighbors and looked out into the woods.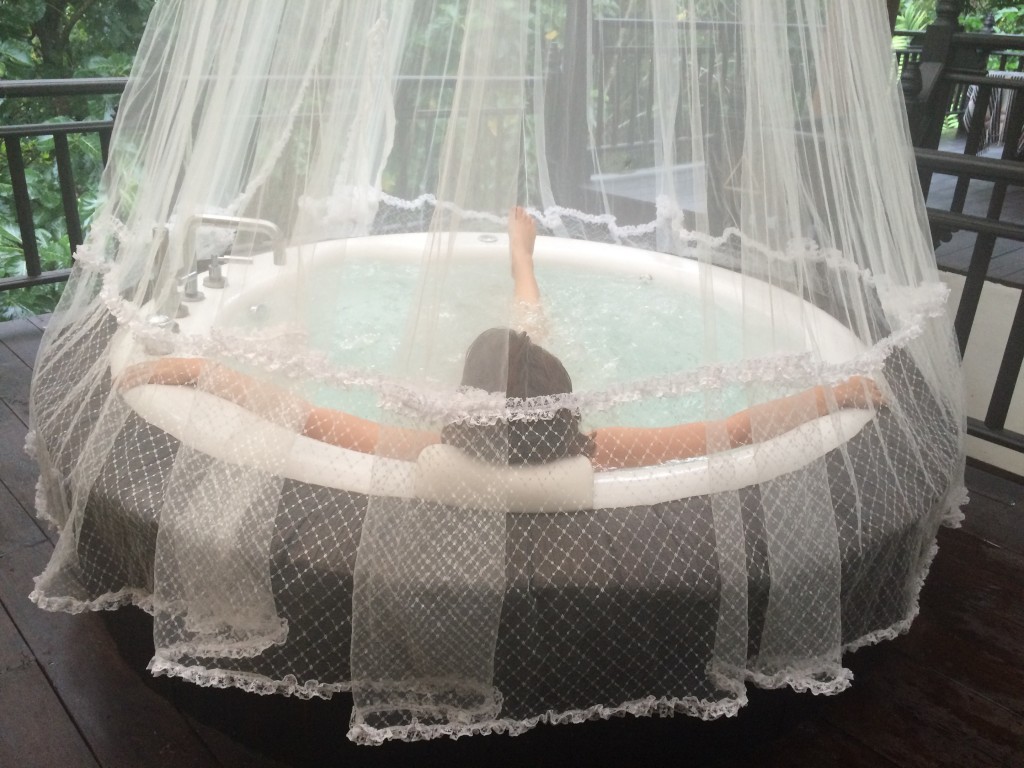 During our stay it rained for a solid day. It was incredibly romantic to lounge in our steaming and bubbling hot tub while it rained… less so my pruney fingers.
I was impressed with the personal touches shown by the resort.  We were given a fruit basket when we arrived in our room, which was a perfect snack after soaking in the tub. Also every night a staff member dropped off crispy cookies on a cute white platter… enough said!  All of these extras made us feel rather special and well looked after.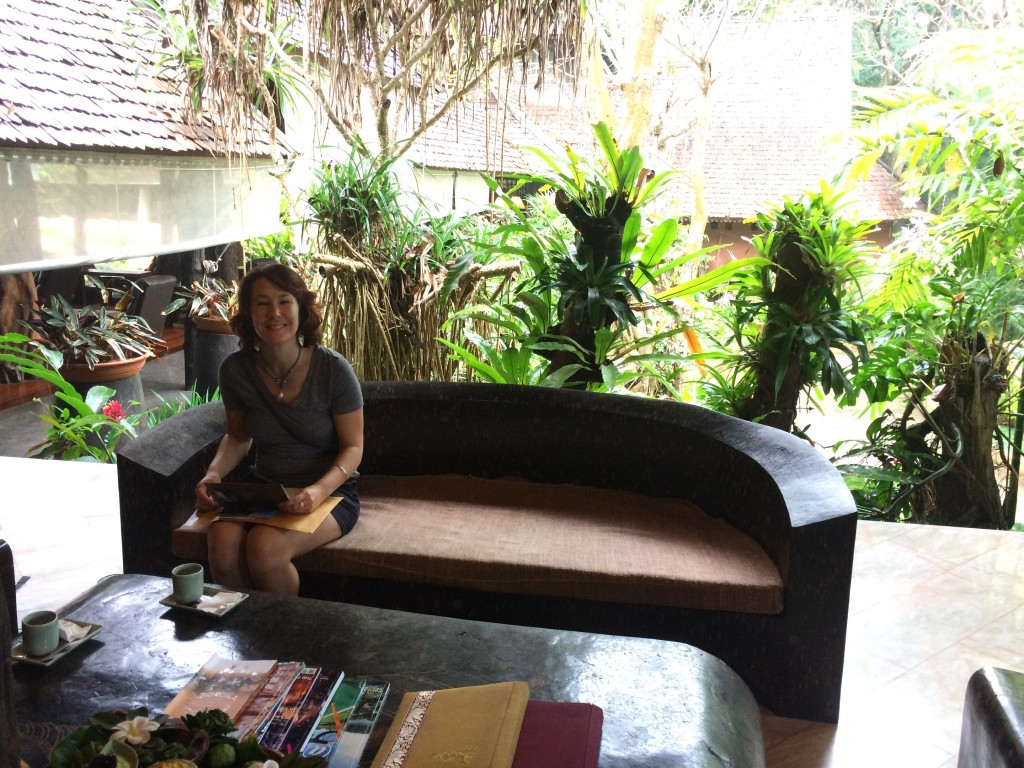 We had the chance to check out Panviman's award-winning spa.  This experience alone was rather magical.  It was a rainy day in paradise and we spent the morning being pampered.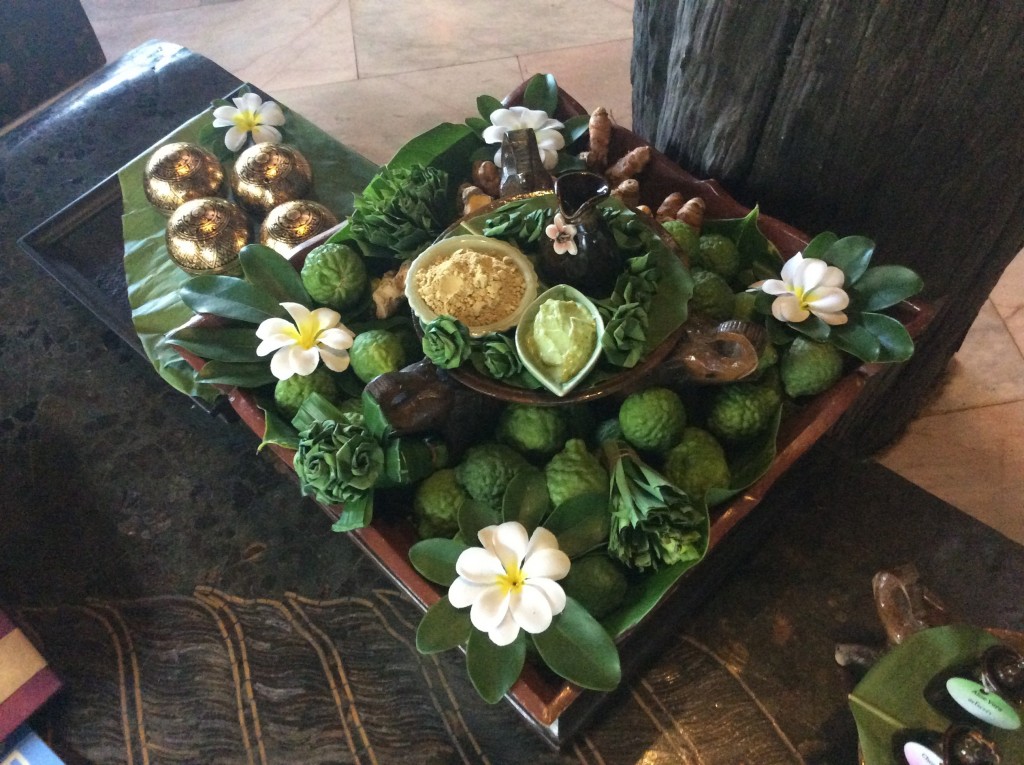 After choosing the sent of the oil that would be used for our massage, we meandered across the koi pond bridge to our private massage room.  Throughout the massage, we could hear the rain doing its rainy thing outside. Fortunately we had traditional Thai umbrellas to protect us from the rain sprinkles!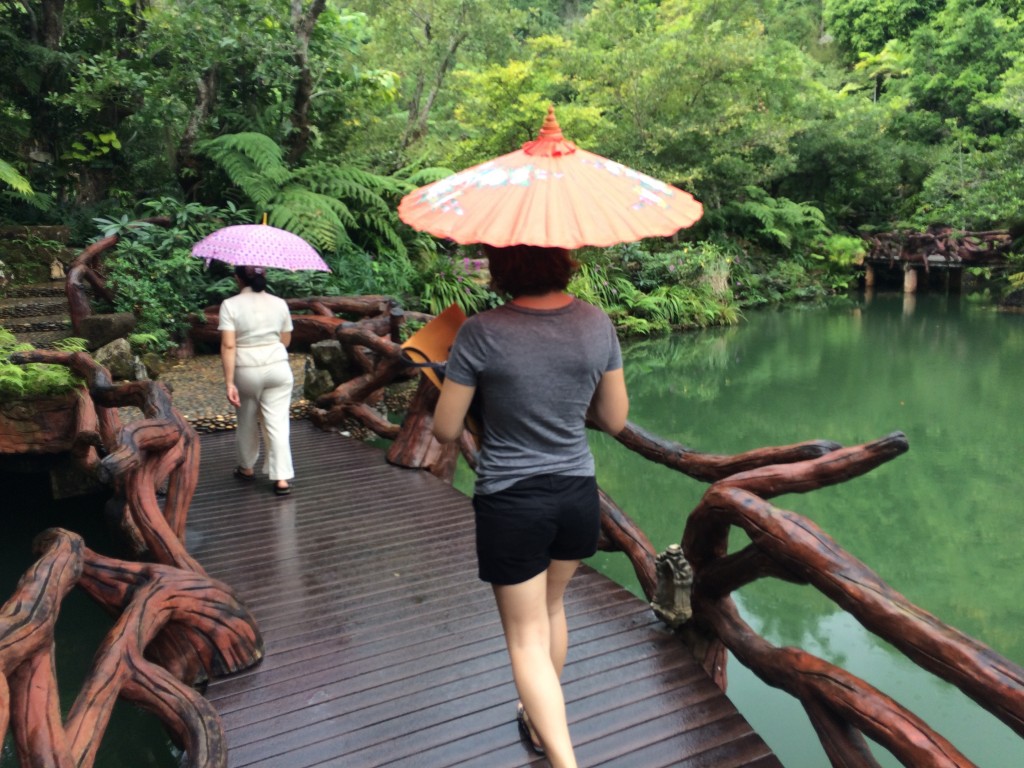 Walking to our massage.  Curtiss is totally checking out my butt at this point.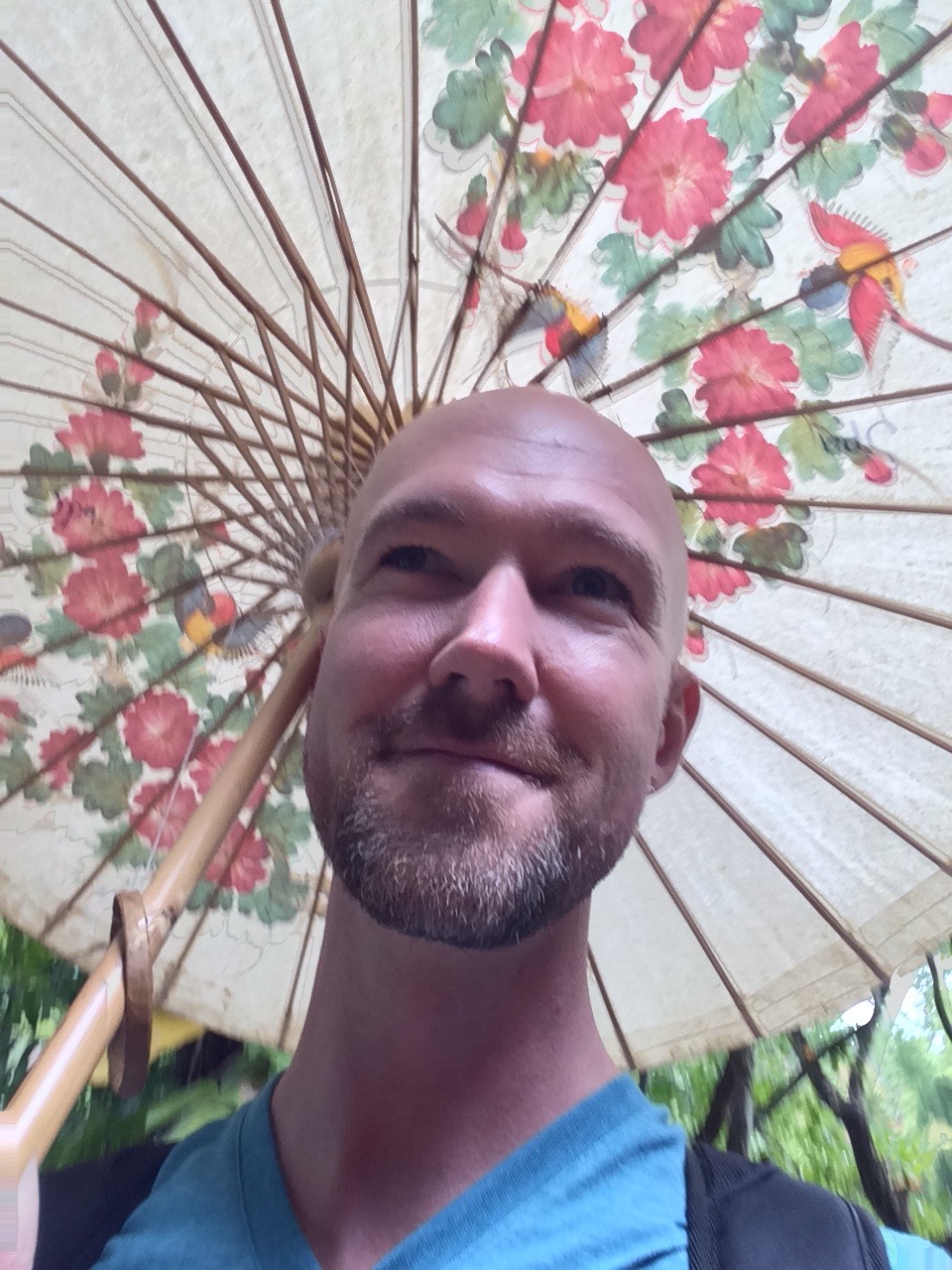 :-)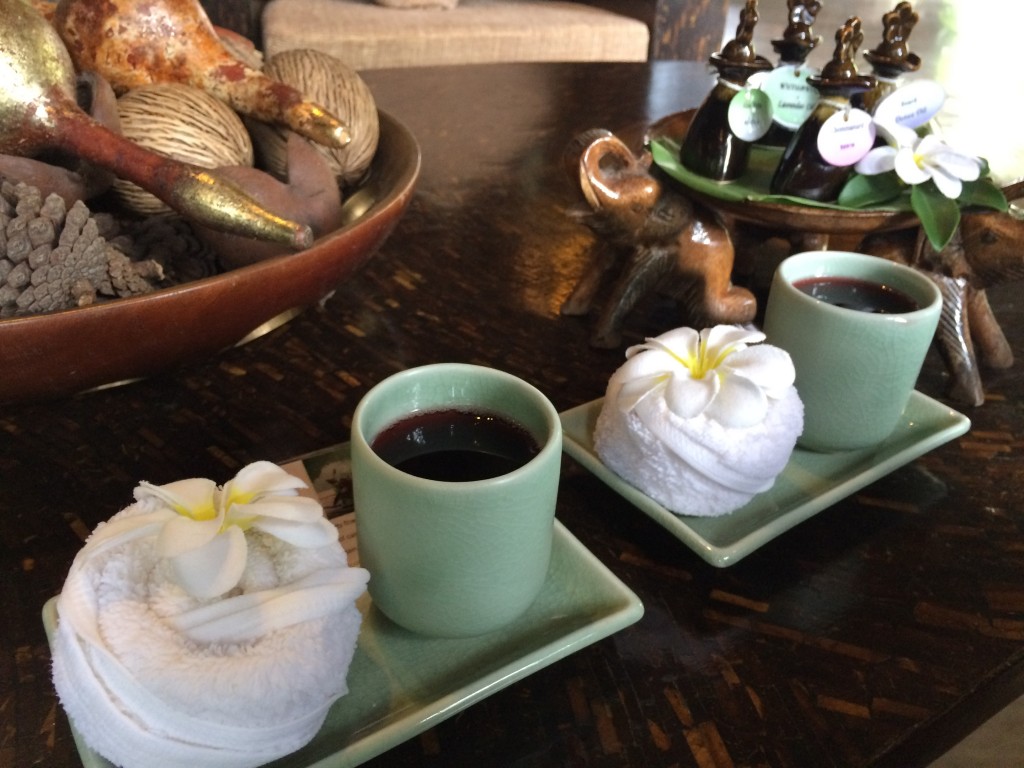 Post massage tea and warm towel.  I'm honestly surprised we remembered to take photos at this point, as we were both incredibly relaxed and zoned out.  We may have looked like smirking zombies, but that speaks to how talented our missus's were.  They had magical hands.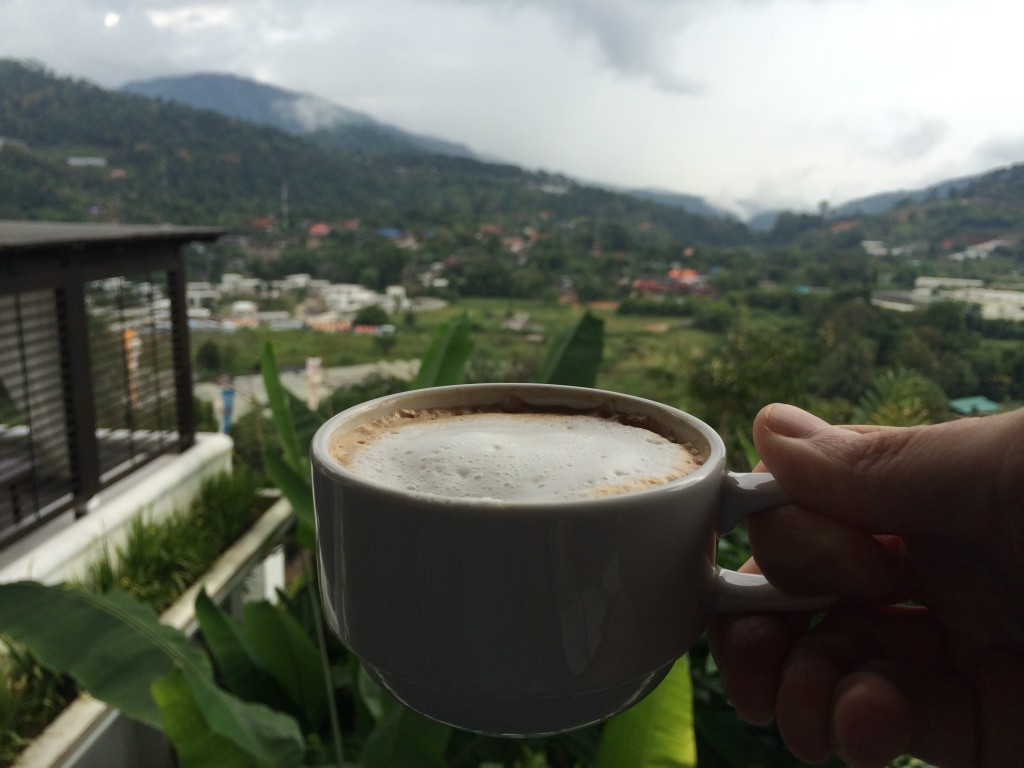 Breakfast came with quite the view!  The weather cleared up on our second day and we fully enjoyed the sun and mountain breeze.  Breakfast is one of our things — as you may know — and Panviman did not disappoint!  The veggies were organic and grown on-site, the omelets were light and fluffy and the cappuccinos were smooth and frothy.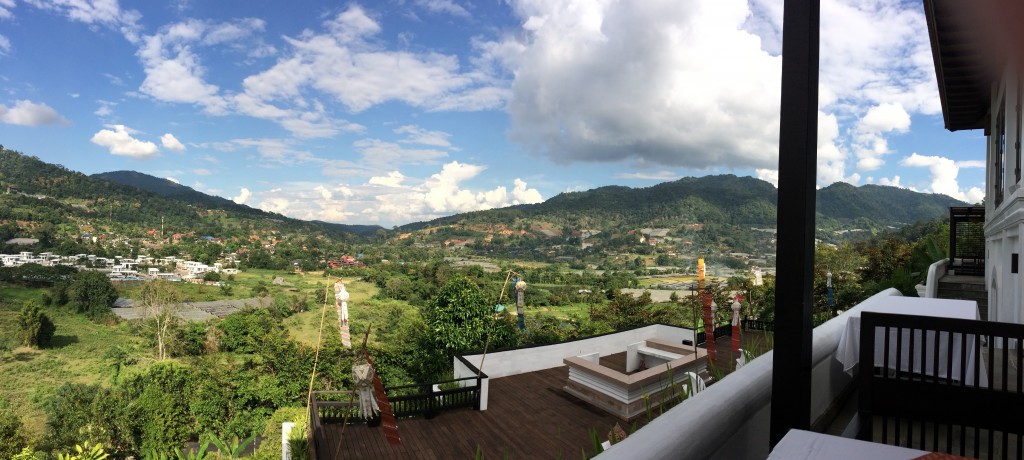 Just wow!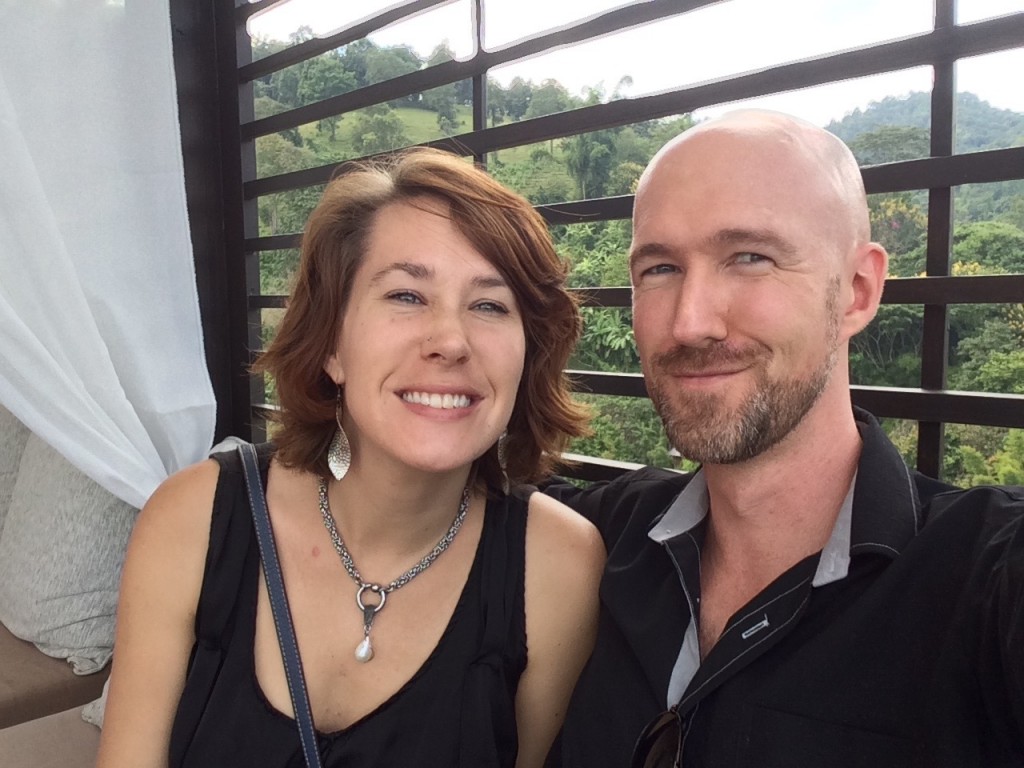 We were blissing out with the gorgeous weather, great food at a spectacular resort.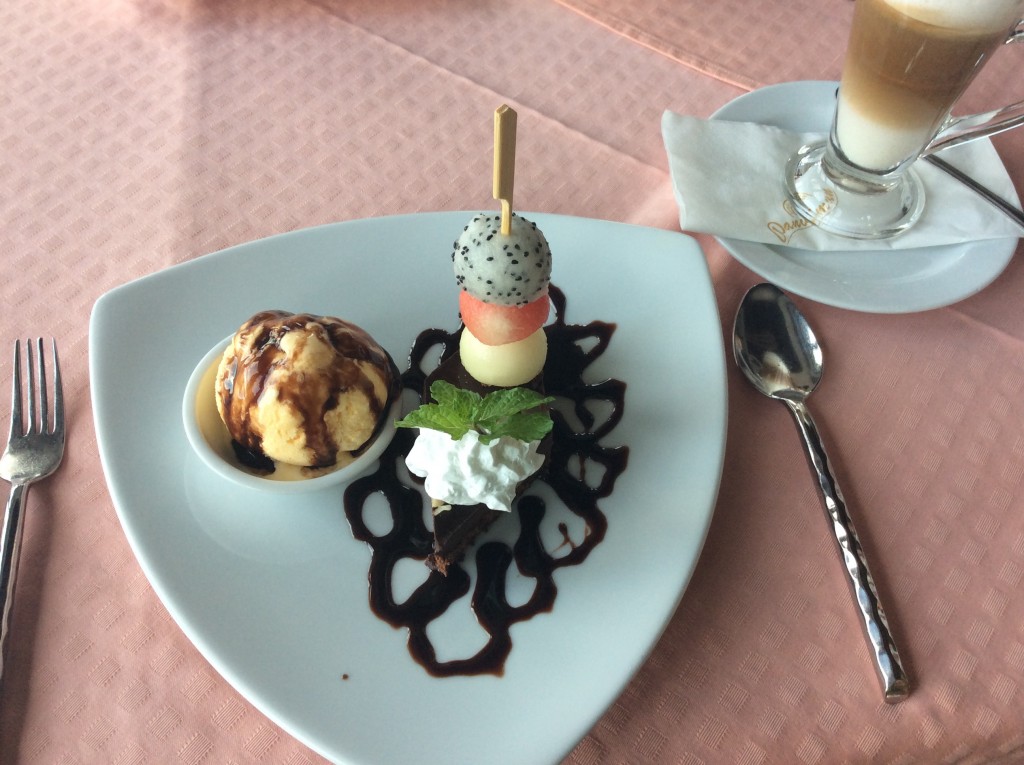 A little snack during tea time, before hitting the pool.  One of us may have a sweet tooth…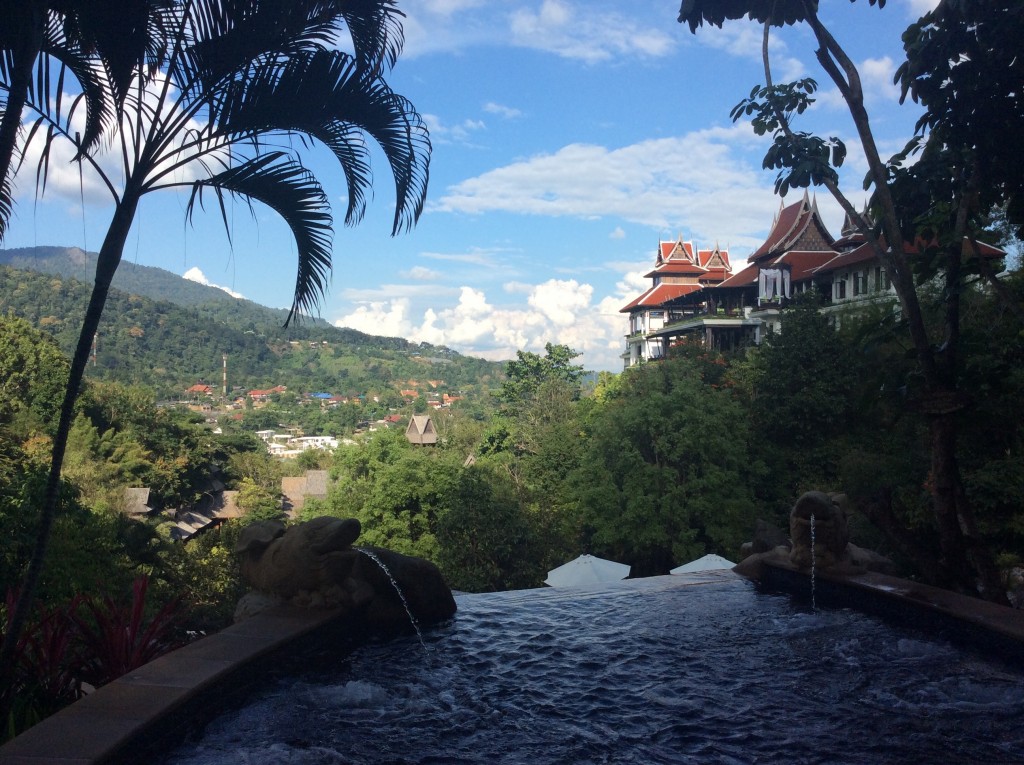 The infinity pool looks out onto the valley.

Great areas to lounge and relax around the pool and pool bar.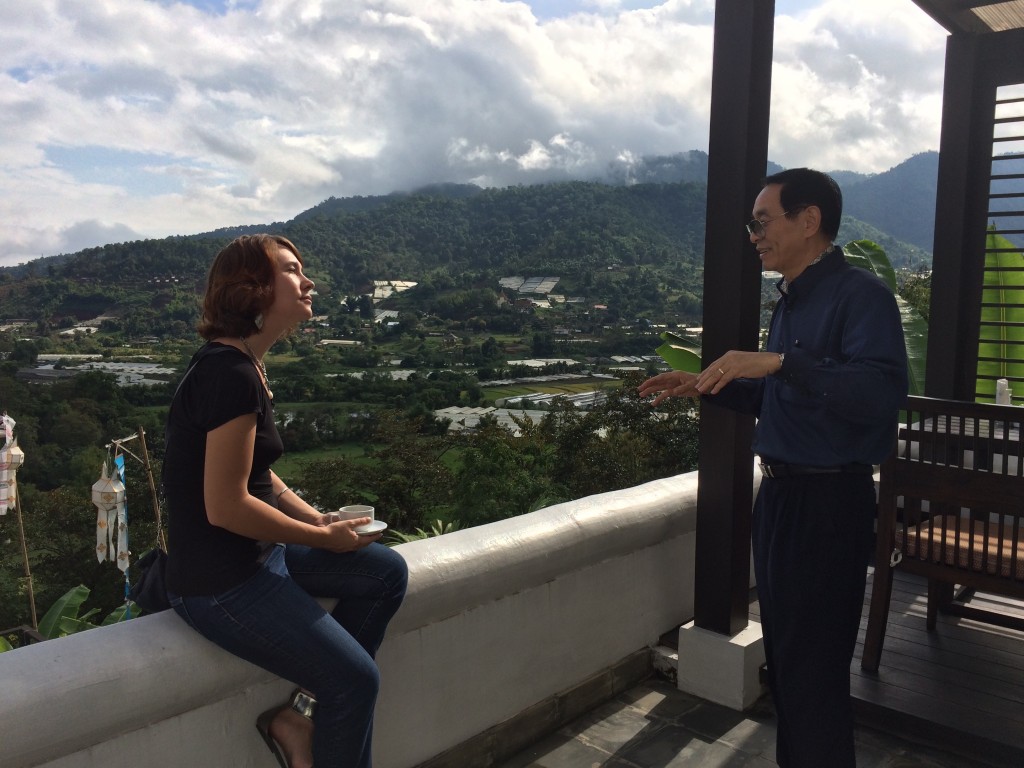 A big "thank you" to Charles and Panviman Chiang Mai Spa Resort for hosting us for a couple nights — visiting this paradise getaway was easily one of the most magical experiences in our lives (so far).
If you might like to have such a magical getaway, too — we highly recommend it. ;-)
Enjoy this post? Pin for later!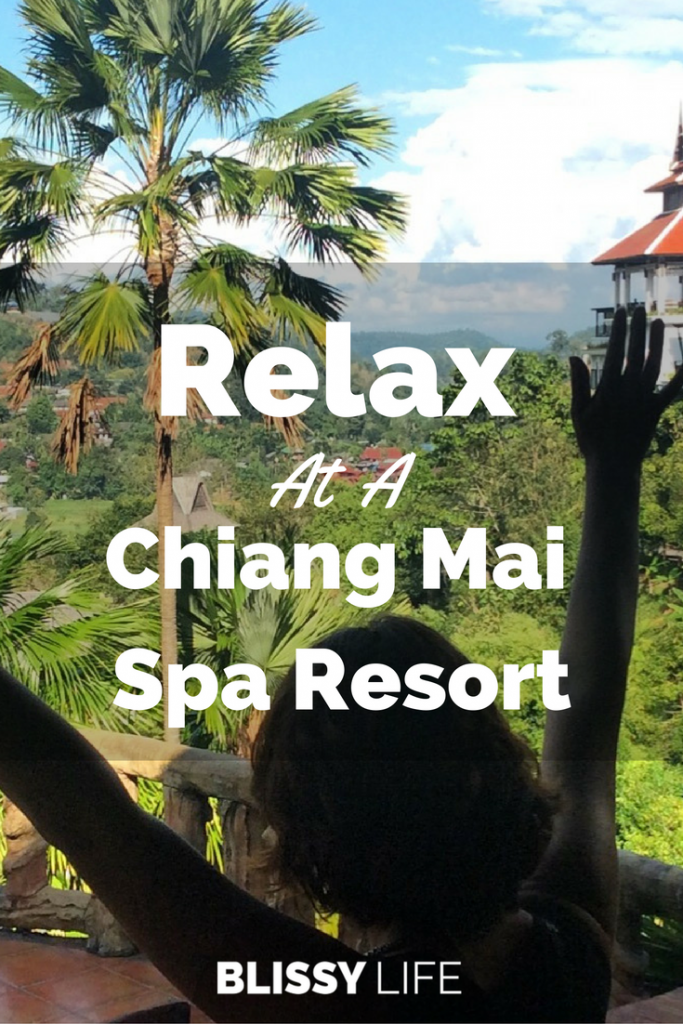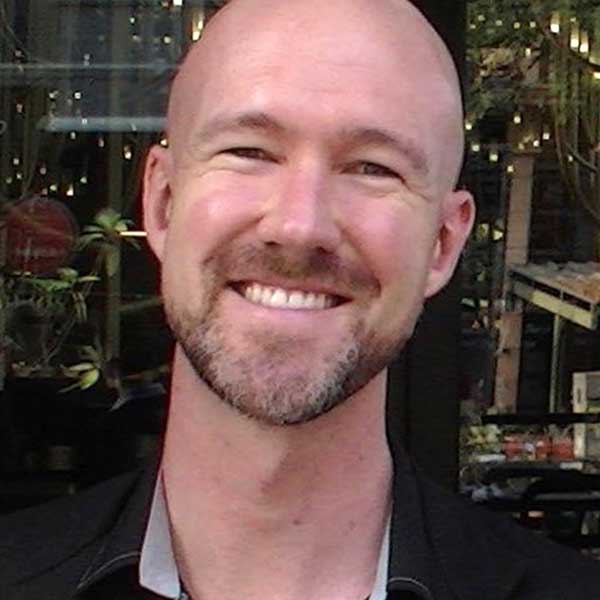 Curtiss is a lover of delicious atmosphere, experiments in location independence (and digital nomadism), and that magical place where wifi and paradise overlap.