Sparking Excitement With Nathan And Sarah

O

ne lovely evening, Nathan and Sarah met each other on a fancy nightclub dancefloor — and they decided that they really liked each other's moves.

Eyes twinkling, Sarah describes her first encounter with Nathan. "We met at a nightclub, dancing. I was there with a girlfriend at a casino outside Seattle — a beautiful spot — gorgeous resort with a casino and hotel. My girlfriend and I went down there for a little getaway. There's a nightclub there, so we went dancing, and… no one was dancing!"

The solution seemed obvious. "So we go over there, and we start dancing…"

That's when Sarah and her girlfriend attracted the attention of Nathan and his friend. Turns out: the dancefloor was their turf.

"Well first of all," Nathan explains, "this is a club that my buddy and I would go to all the time, and the obvious rule is that we start the dancing." With a laugh and a smile Nathan elaborated. "We might be the only ones who know that rule, but…" His animated face nodded in mock stern expression. "So we go out on the dancefloor, and we're like 'who are these girls on the dancefloor dancing all by themselves?' So we go up to them and explain: 'we start the dancing in this nightclub'… and then struck up the conversation."
It would be nice to say that the rest is history, but after the dancefloor transgression, Sarah had another mark against her.
"Then we found out that they were from Canada," Nathan gasped, in mock American derision.
Sarah nodded. "Two strikes, haha."
Turns out their attraction was able to surmount even that.
"We danced that night, and said goodbye — because we were only staying one night, and then… a snowstorm hit."
Sarah described that meteorological twist of fate. "So we thought: we can't drive anywhere, and there's nothing else in the area, so we may as well go back to the nightclub, to have a cocktail or dance again… and then they were there again. So that was it! We met twice, and then from there we just started dating."
And then history was made. Nathan and Sarah were a thing. But they were just getting started.
We love Nathan and Sarah, and you'll find that they are easy to love for a reason.
This is a couple who really loves life. They approach their travel together with great zeal and tremendous vision.
We had the great luck to meet Nathan and Sarah at TBEX, a travel blog event in Bangkok. We later crossed paths while we were all living in the same part of Chiang Mai, Thailand's city that's a magnet for digital nomads. Finally, when we crossed paths during our stay at the mountaintop spa paradise known as Panviman, we just had to learn what made this smiley couple tick.
Upon interviewing them about their lifestyle, we learn that they had quite the reckoning shortly after meeting on that fancy dance floor.
"I realized: okay, it's time to do this!"
"Exploring the world has always been a huge passion for me," explains Sarah. Having lived in Grand Cayman for a while, she has quite a zeal for adventure and exploration.
With that in mind, it made a lot of sense to begin a new life of travel as a couple. "A lot of things were coming to a head around the time that I met Nathan, and then I realized: okay, it's time to do this! It's time to do what you've always known you're meant to do, or want to do: your passion. And no more time for waiting for tomorrow. It's time to do it."
Sometimes lives just seem to "fit".
"The more you experience, the fuller your life can be."
"I've always thought outside the box a little bit more than the average person," Nathan adds. "I've always been very minimalistic. My ideology throughout life is that life is just there to experience. The more you experience, the fuller your life can be."
There are a lot of ways that the two of them thought differently from the norm — in similar ways.
Sarah laughs, "We were both professional flakes… but in a good way! We both learn new things and try new things, so it just made sense. It's nice — and rare — to find someone to do that with."
It's not just about how to travel together. It's about how you live life together.
Sarah narrows down her fundamental life passion pretty nicely. "I never had 'that one thing'. I went through so many methods to find that one thing: how to find your passion. It always came back to two things: travel and animals."
So it makes sense that they are doing some house-sitting, and watching after pets. They have also helped out at animal rescues.
Seems like they are pretty much heroes to the animal world.
Being awesome comes in many forms.
Nathan and Sarah certainly love being active, and fitness. They also have a devotion to amazing experiences.
It makes a big difference when you can live somewhere for an extended period of time.
When others have their typical two weeks vacation, they really don't have the time or focus to really explore a place, Nathan explains. "Because we were able to go to Guatemala for a month, we were able to do things like climb an active volcano, explore caves and waterways…"
Overcoming his expression of wonderment, a big smile grows across his Nathan's face.
"And it's like the movie The Goonies."
But, come on: what about personal time?
"We don't really get tired of each other's company," Sarah marvels. As weird as it sounds, it seems like they don't need it very much.
Nathan has a bit of a special ability, for personal time. "I don't really need to be separated from someone else to enjoy alone time. I just kinda go inside my own head and say, 'okay, here's my alone time!'"
"That is true, haha!" Sarah cracks up.
"Oh, wait, are we in an interview?" Nathan looks around dumbfounded, as though he just woke up from some serious alone time in his own head.
Hanging out with these guys is decidedly fun. No wonder they have a blast together.
Seems like they are on a roll.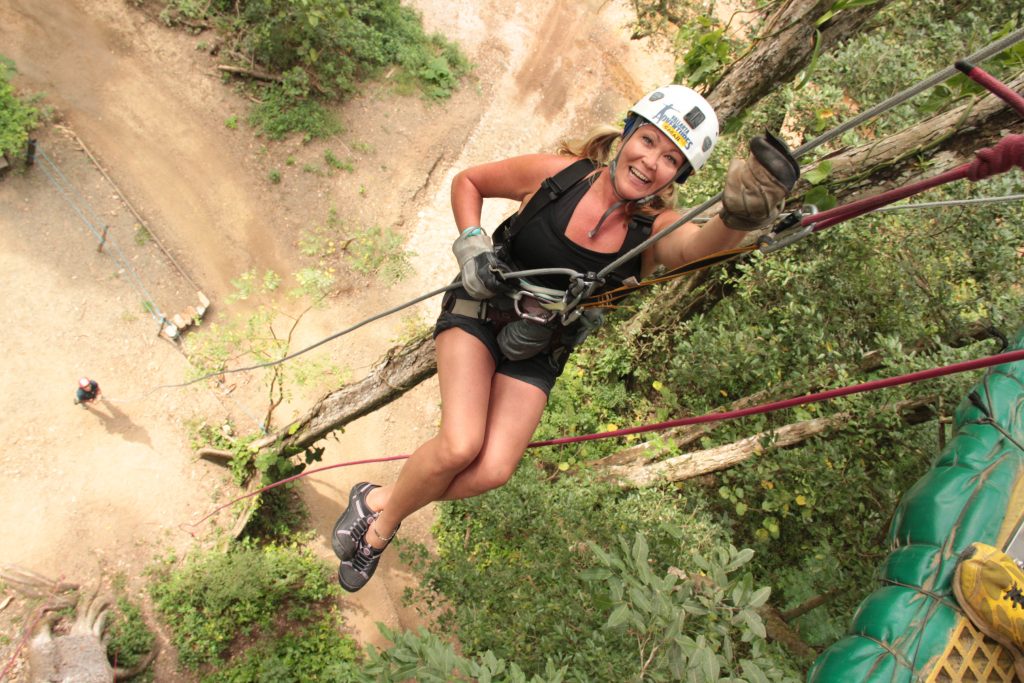 'You lose track of time when you travel.' — @sadotraining
Click To Tweet
Nathan and Sarah have been living a travel lifestyle together for about 5 years. Seems like they really have a great rhythm down.
Besides, Nathan has a great point: "You lose track of time when you travel."
Check 'em out.
Sarah runs the blog called Live Dream Discover, and can be found on Facebook and Twitter.
Nathan runs Fit Living Lifestyle.
They also have a couple cool projects going on: Discover the Pacific Northwest, and Build Your Social Game.
We certainly look forward to seeing what adventures they cook up next.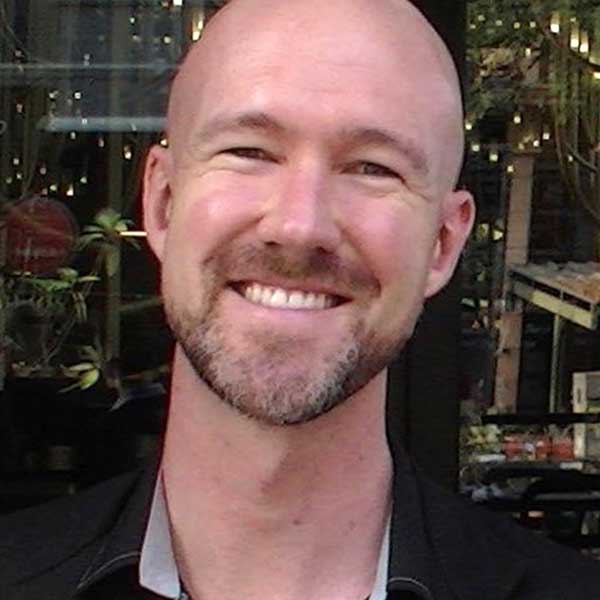 Curtiss is a lover of delicious atmosphere, experiments in location independence (and digital nomadism), and that magical place where wifi and paradise overlap.